The cosmos above are an infinite source of wonder, luring in some of the greatest thinkers throughout history with its endless secrets and indescribable beauty. For thousands of years we've gazed up at the inky blackness of the night sky and struggled to wrap our brains around the most fundamental questions of existence — what's the purpose of life? From where did space and time originate? What are the rules that govern the universe, and what is even made of? If you too are obsessed with finding answers to these questions, astronomy and astrophysics might be a field you want to consider.
What You'll Be Doing
Astronomy is one of the most comprehensive natural sciences, combining elements from fields as varied as physics, engineering, chemistry, biology and (of course) mathematics. Astronomers study everything about the universe, from the very large (star clusters, galaxies, nebulae), to the very small and very alien quantum world. Freshmen and sophomores need a strong foundation of calculus, linear algebra and differential equations. From there, students use those math skills to tackle the more advanced concepts that govern the field.
Upsides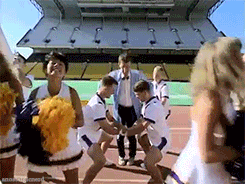 1. "I've learned a lot about computers and software… [and] gained experience finishing large, complex, independent projects. I have learned how to analyze large systems by thinking in terms of simpler models, coming to understand those, and then adding complications back in. That kind of model-based approach has been useful in thinking outside of science as well." – Matthew Calkin, Strayer University, Junior
2. "I get to study the universe. That by itself is incredible. I take classes about black hole binaries, and then collaborate with someone trying to model the atmospheres of exoplanets. I am consistently impressed with the work I am my peers do." – Zeeve Rogoszinski, Vassar College, Class of 2014
3. "…The biggest thing I've learned is that life isn't perfect. Life is an approximation of what we perceive to be perfect. The mathematics still hasn't been developed to provide us with perfect explanations for the occurring physical phenomenon. Instead, we take a series of approximations in order to find an answer that makes sense." – Deval Mehta, University of Delaware, Junior
Downsides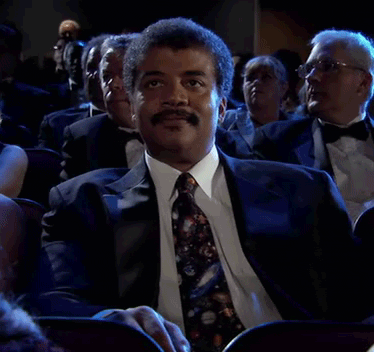 1. "Funding is an issue given the current government. It is harder to acquire [research] grants given all the cuts." – Rogoszinski
2. "The workload can be a bit overwhelming and frustrating at times, but… it's something to be expected when studying a natural science." – Mehta
3. "Having some breathing time would be nice. When it comes down to finals there is plenty of pressure put on you… It's not impossible, it just takes time out of your day to understand what the math means." – Ricky DeMark, Clarion University of Pennsylvania, Sophomore
Career Opportunities
With only a few thousand active astronomers in North America at any given time, astronomy is a pretty small field of research. This makes collaborating with colleagues and building professional relationships that much easier; but also means it can be somewhat difficult to find steady, high-paying positions. Most astronomers aren't in it for the big bucks, though — they're driven by a sincere passion for their work and an unquenchable thirst for discovery.
1. Academia
Over half of all professional astronomers are faculty at universities and colleges, where they simultaneously conduct research and teach. Because an astronomy degree requires a wide breadth of scientific training, you'll likely be called on to lead classes covering physics or computer science as well.
2. Public service
If you've got strong people skills, you can put your degree to use working at a planetarium or science museum. It's a job that requires you to like entertaining people as much as you like science, as you'll spend much of your time educating patrons like young children.
Astronomers with a strong grasp of language make for great science writers. The general public loves hearing about new space discoveries (like exoplanets and the possibility of alien life) — but the language of science is very difficult to digest, and this is where science communicators come in. Their job is to break down advanced concepts into simple terms anyone can understand.
4. Business
About a tenth of astronomers are hired by businesses and private companies, where they conduct industrial research to benefit the company or offer consulting. This is usually the most lucrative career path, though less reliable (there's no tenure in business).
5. Computer programmer
Astronomers spend a lot of time working with computers, learning how to code and applying software to solve problems. Companies will often hire astronomers to utilize their strong technical skills — one of the few viable career options that doesn't necessarily require a Ph.D.