During the first day of school or the first student organization meeting, moderators always organize some lame icebreaker activity to loosen students up and get them comfortable around each other. However, most of the time the exact opposite effect occurs. Here are some opposing opinions of what actually goes through students' minds when they're told to share their name, major and their most embarrassing life experience.
I Want Nothing to do With Icebreakers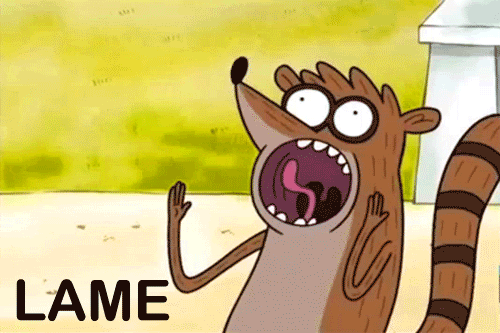 "I feel awkward when we have to make superficial interactions with each other. Chances are, you aren't going to remember each other until the next meeting." –Melody Hung, University of Florida
"During an icebreaker, I always think, 'Why are we doing this? This is so stupid and awkward. What should I say?' I want to be funny and stand out but I don't know what to say." –Gina Bae, University of Florida
"I usually try to figure out what I'm going to say and end up not listening to anything anyone else says. I don't like that people judge your entire personality based on something stupid like a favorite animal." –Allison Kahn, University of Florida
"I don't like icebreakers. I enjoy meeting people on a one-to-one basis over getting a generic image of them from a fun fact or two from their introduction. However, I think of trying to understand the person or persons during an icebreaker, understanding how my personality and life style will match with theirs and whether I can get along with them or not." –Timothy Bang, Chicago College of Performing Arts
"I hate icebreakers. I forget things when I'm nervous, and the only thing to remember are the names, but then I feel bad if I forget someone's name. The icebreaker where there's like 30 people and you all go around saying your name and when it gets to you, you have to say yours and everyone before you, I have no trick to remember everyone's names so I hate it." –Grace Boudreau, University of Florida
"Whenever I'm put through an icebreaker, I think, 'Do I have to do this?' I think most people dread doing icebreakers because they don't want to look silly." –Vincent Hung, Florida Atlantic University
Icebreakers are Manageable I Guess…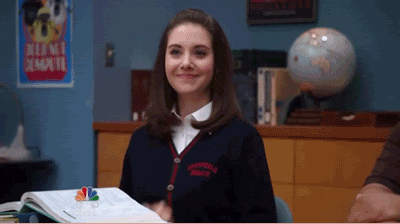 "Mostly, I just try to think of something funny to say when it's my time to speak. Using humor makes a good first impression and makes the icebreaker a bit less lame." –Andrew Sack, University of Florida
"If it were legit icebreaking with people that I don't know, then I would try to use that 'lameness,' so to speak, as a point for connection. The first thing I would do would be to try to read the atmosphere of the people that are participating; am I the only one who thinks that this ice breaker is lame? If I can tell that other people seem to also feel uncomfortable, then I could maybe capitalize on the fact that we already have that much in common." – Aaron Koo, University of Florida
"I usually think that I'm going to have to think of something interesting about myself, which doesn't come easily; I feel the pressure. I think most people have a 'go-to' for icebreakers. If I can't think of anything, my backup fact is that I'm ambidextrous." -Jeff Gheorge, Miami Dade College
"I'm usually excited when I hear we have an icebreaker. When you have an information type icebreaker, you usually have to tell some aspect of your life that's interesting, and I love that because you get to hear what other people's hobbies are or what they like to eat. Most of them involve fun games to play too, which is always a plus." –Katherine Gui, University of Florida
While those totally against icebreakers seem to have a much stronger opinion about these lame and pointless activities, we can see that some still believe they're manageable. Whether you're for or against meet-and-greet games, it's not too hard to fake a smile and endure the pain until the icebreaker passes your turn and moves on to the next unwilling victim.