Searching for a safe space to hang after a long, incessantly boring day of class? What about finding helpful tips for your elderly neighbor eager to learn every crochet pattern in existence? Or maybe you want to bring those little kids you babysit on an expense-free adventure with just the turn of page? Look no further than your nearest library, and keep an eye out for that familiar lion mascot. In New York, libraries represent the cornerstones of our neighborhoods. The New York Public Library system (or NYPL) operates in Manhattan, Staten Island and the Bronx, and offers a unique variety of interests, information and activities for patrons of all ages. Eager to intern someplace where stacks of books, story-time and enriched interactions with your community equal a day's work? Apply for a Library Page position and gain priceless knowledge and life experience, all the while enjoying the pleasure of free books and free Wi-Fi (yes, please!).
Check out CM's Guide to a Library Internship here.
What it's actually like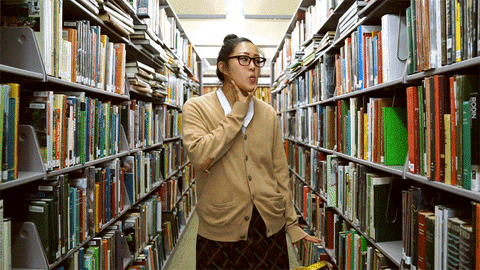 Picture dealing with more books than you even can imagine, squishing them into your own bookshelf, then quadruple that amount. Now you discovered a pretty good idea of what Library Pages do every day. Library Pages are responsible for organizing, shelving and categorizing all returned or new library books and audio devices on a regular basis. "Our job is not only limited to performing tasks such as shelving books as some people at first think. We help every person that walks through the doors of the library, whether it is to find the information or book they are searching for, or if it is about a program they might be interested in," said Sophia Kobzarenko, a Library Page and sophomore at Baruch College. Add on other important literary duties, and pages stand out as an invaluable resource to keeping your library in tip-top shape.
Cool stuff you get to do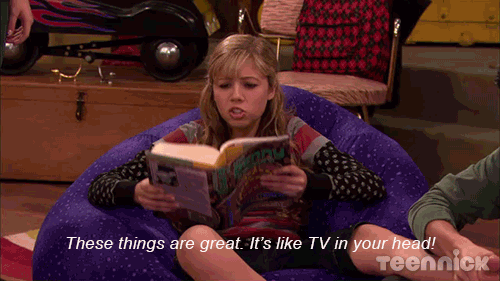 Contrary to popular belief, modern libraries disprove the stereotype of angry librarians shushing you and commanding complete silence. As a Page, you get to participate in exciting programs like the New Dorp Library's Anti-Prom in Staten Island or Crafternoon programs in the Bronx, along with assisting in special events like zoo visits, book clubs and painting workshops. Guest speaker and author visits, adult arts and crafts and musical guests all encapsulate the entertaining side of what Page life offers. Even better, Page internships allow you to develop memorable friendships with others, especially ones with fellow Pages and volunteers that work alongside you. "After school, I didn't want to go home. I went to the library instead," said library volunteer and rising college freshman JJ Auckerman. "It was another home to me, and I have so many fond memories with the staff." Just like books, libraries offer more than what meets the eye; so, apply!
What you'll learn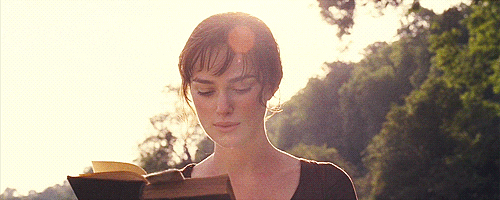 By scoring a Library Page position, you'll learn the ins and outs of libraries, like how to arrange books by category or title (remember the Dewey Decimal System? Yeah, he's still kicking). Pretty soon you'll find yourself edging the books in your home into perfect alignment, and acing those Jeopardy categories about how to systematically classify cookbooks and biographies. Pages also help find books that patrons return and put on hold, in addition to assisting other library staff with fun programs and crafts. Most importantly, Pages gain a lifelong understanding of the world around them, especially through daily communication with patrons. "I've learned a lot about myself and my community and I'm truly grateful for the time I have had at NYPL. I have decided to study Library Sciences for my Master's degree to acquire a better understanding of how to best serve the literary needs of my community," said Ashley Dirzis, a Library Page and graduate of the College of Staten Island. Applying for a Page position indicates just another way to ensure that your future is booked (bear with these necessary library puns).
How to prepare for your application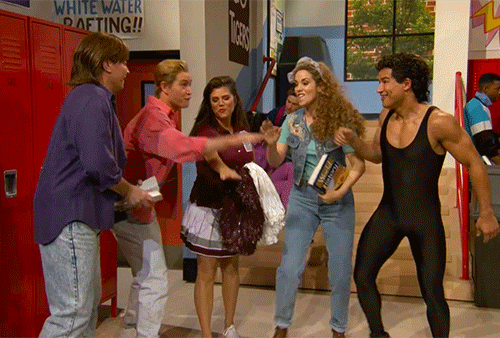 When applying for a Page internship, submit your info online at the NYPL website. If you plan to apply to your beloved neighborhood spot, stop by and introduce yourself to the staff with a resume in hand. "For pages, I look for someone who catches on quickly, takes initiative, works well in a fast-paced environment, and works well with others," said Staten Island's New Dorp Library Manager Colleen Chioffe. "Having the skill to do the job is important, but equally important is how well they get along with other staff members and how well they all work together." Cooperation and team-building represent essential assets for library interns; while it couldn't hurt to own a library card, either.
Skills that impress them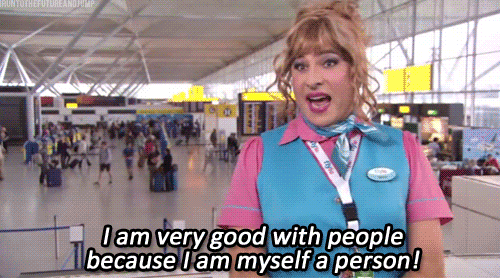 Computer knowledge, proficiency in organizing, and above all: people skills. More often than not, Library Pages need to small talk it up with the help of some undeniable teamwork abilities. "Volunteer opportunities and collaborations in community projects build life-long bonds between young adults and teens," said Jennifer Gaeta, an NYPL Young Adult Information Assistant and Program Coordinator. By working with patrons of all ages, Pages acquire integral customer service skills, those of which earn serious brownie points on a resume. One more thing? The ability to provide book recommendations to patrons proves another much-needed advantage when interviewing for the job (even if you plan to suggest to every eighth-grade patron the importance of reading the Twilight saga).
Cool perks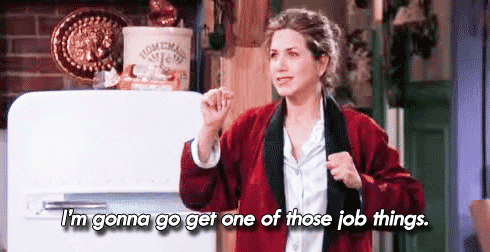 Interning at a library is the quintessential job for those eager to move on to Library Science, Education, English, History or Communications fields. Page internships can open doors for several future positions, especially those involving books, public relations or even dealing with children or young adults. Another cool perk? You can discover a new knack and appreciation for something that was once just a hobby. "I love working with little kids, [making] them laugh and smile," said Martha Moffit, who discovered her calling as an NYPL Children's Librarian. "The best thing is when I see them learning the words to a new song or dance that I introduced them to during Music and Movement." Who knows? Maybe helping tutor a patron jumpstarts your career path towards a field in Secondary Education, or ogling at the new releases each day inspires a move towards Publishing.
The deets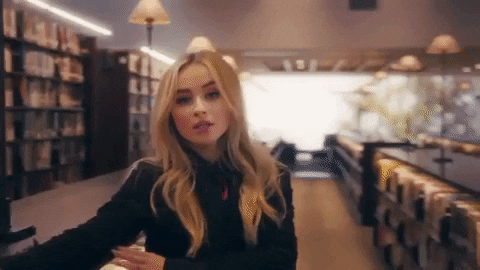 In order to become a Page, you must fit their full-time student requirement. High school, college or grad school counts, and you must provide a transcript for proof. After school, you may even transition into a library assistant with a couple of years on the job and loads of experience up your sleeve. To urge you in the direction of applying, add in 14 hours a week, a pay-grade of minimum wage (NYC minimum wage boasts fifteen dollars an hour), and the proud feeling that comes with contributing to such a vital community platform. A Library Page internship symbolizes the first step in creating a long-lasting impact on both your resume and in your community. "I hope more and more people realize the importance of libraries," Kobzarenko said. "When they reopen, [the public] will value them even more." Like Hermione Granger famously declares, "When in doubt, go to the library!" Sounds like a plan, Hermione.