Most students go to college in order to get the education and credentials needed to land their first job. So what happens to celebrities who are established before they're even 18? Some let fame sweep them off to a land of money, sex and drugs, and most don't even go to college. But some do. Here are ten schools steeped with the celebrities we love to hate and hate to love.
1. New York University
The Tisch School of the Arts has seen the better part of America's best actors and directors. It's home to Dylan and Cole Sprouse, known for their roles in Big Daddy and The Suite Life of Zack and Cody, and other child stars like Dakota Fanning and Mara Wilson, known for her role in Matilda. We also can't forget Mary-Kate Olsen who is currently on a leave of absence. NYU's current class is impressive, so if you ever want to find yourself in a frat basement with one of the leads of The Runaways, theirs is the campus to check out.
2. University of Houston
Texas will be getting a lot hotter this fall when James Franco enrolls to complete his doctorate in literature and creative writing at the University of Houston. With a B.A. from UCLA, and grad studies at NYU, Yale, Columbia, Brooklyn College and the Rhode Island School of Design, Franco is a modern-day renaissance man. He will also be teaching a graduate film class at NYU next year also making him the hottest teacher alive. Can you say office hours?
3. Brown University
Even though she isn't a current student, Emma Watson plans on returning to Brown University for the 2012 school year after she left due to the nonstop ridicule of having all her points awarded to Gryffindor… which is actually only a half joke. According to reports, Watson actually left school because of her fame. Now that most Harry Potter fans have joined Team Peeta, the English actress is returning to the states to finish her bachelor's degree.
4. Harvard Business School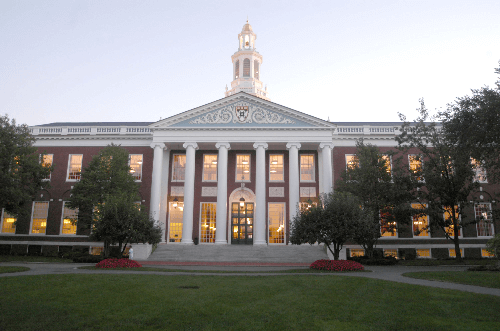 Supermodel Tyra Banks has been hitting the books at Harvard Business School since 2011. When she's not studying, she's smizing at professors and making margin-equity ratios "go from this to this" with just the tilt of a head. Tyra proves that she has beauty and brains, and Harvard proves it has beauty. Sounds like a win-win to me.
5. University of Southern California
Known for her role in School of Rock and iCarly, Miranda Cosgrove will be attending USC to study film, chose the university because of its prime location and proximity to Hollywood. With a Producer's Guild nomination already under her belt for her work in Despicable Me, Cosgrove is already ahead of the class. Here's to hoping she starts a webcam series about her school life.
6. North Carolina State University
Scott McCreery, winner of the 10th season of American Idol will be joining the husky pack this fall when he attends NC State. Certified platinum and known for his country hit "The Trouble with Girls," McCreery will be attending college in his home state. Pssh, as if college needed one more boy with a guitar.
7. Parsons The New School for Design
Being the younger sister of the Fame Monster automatically makes you A-list, right? Natali Germanotta attends Parsons The New School for Design, the same school that saw Marc Jacobs, Tom Ford and Alexander Wang and many other top designers. Little Gaga studying fashion? I can't even begin to imagine a Germanotta designing clothing.
8. Suffolk University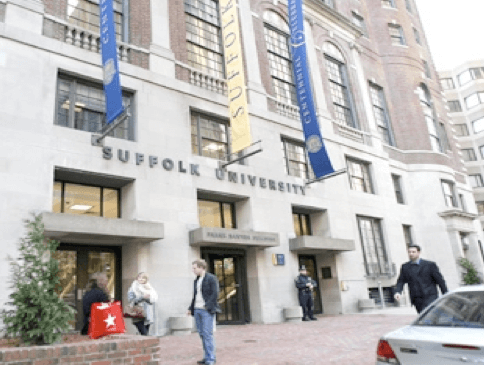 Manolo Vergara's only claim to fame may be his hot mom, Modern Family's Sofia Vergara, but that won't stop this Colombian stud from making the list. Manolo and his mom were extra stealthy when visiting schools last spring, to avoid the publicity many college searching celebs face. Despite their secrecy, it finally got out that Manolo began school at Suffolk University in Boston last year.
9. Berkelee College of Music
Known for being a member of the Fugees and his feature on Shakira's "Hips Don't Lie," Wyclef Jean currently attends the Berkelee College of Music in Boston. Even though Berkelee has such a rigorous curriculum, Wyclef spent his first year campaigning for president of Haiti in 2010 right after the devastating earthquakes. How many student can say that?!
10. Payne Theological Seminary
Omarosa Manigault-Stallworth, lauded as E!'s reality TV #1 bad girl, first went to Central State University for a BA in Broadcast JO, but is now at the Payne Theological Seminary in Ohio finishing her Doctor of Ministry degree. The celebrity whose only claim to fame was her contentious appearance on Trump's The Apprentice, is currently an ordained and practicing preacher. Oh, Omarosa, don't you know? The truth shall set you free.