Deciding where to attend college includes factoring in tuition costs, the level of academics and the location, but perhaps also, the diversity of student life. The following 10 schools were chosen by College Magazine because they have shown an outstanding richness in resources and services for LGBT students. These schools are listed in no particular order, but exemplify institutions that accept and welcome a diverse community of students. Whether it be through gay fraternities, LGBT athlete groups, or safe zone and ally trainings, these universities have shown great initiative in enriching student life for the LGBT community and their allies.
Show your pride to the world in class and all around campus: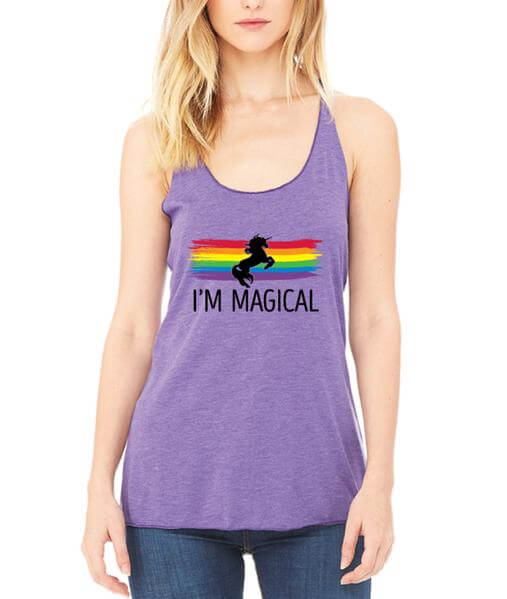 LGBT Outfitters I'm Magical Tank Top: $24.99
American University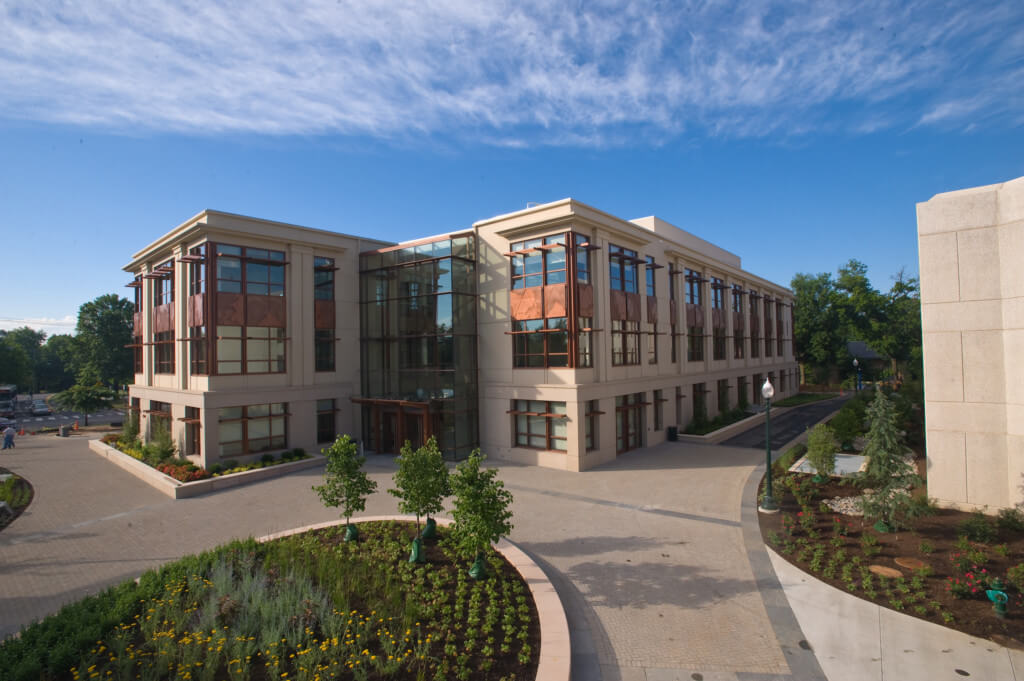 The Gay, Lesbian, Bisexual, Transgender, and Ally (GLBTA) Resource Center at American University is top notch. There's a GLBTA twitter with a flowing stream of updates and events that take place just about daily. It celebrates GLBT history month, National Coming Out Day and has its own satellite branch of the American University library in the center itself. There's also a Safe Space Sticker Program, which allows for visual support from all students who identify as LGBT allies, as well as other educational resources that help students become better allies of the LGBT community such as Safe Space 2.0 and Trans 101 training workshops.
Pennsylvania State University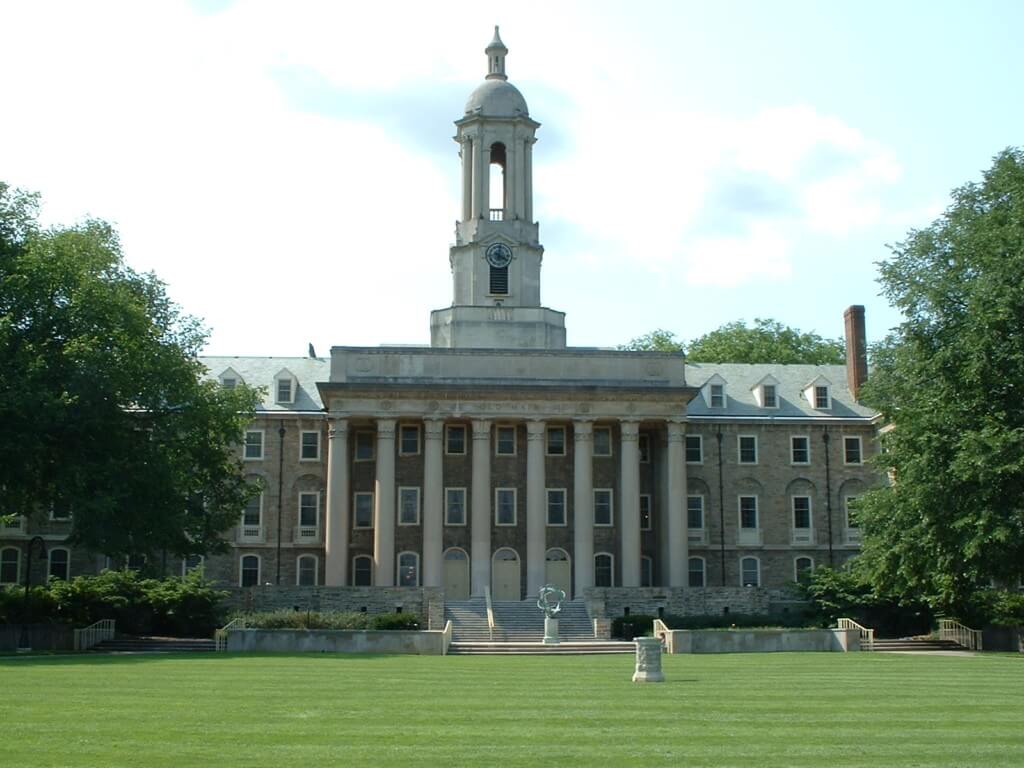 The LGBTA Student Center sends out the OUTrider newsletter, holds Straight Talks which are "panels of speakers comprised of lesbian, gay, bisexual, transgender and ally students from a wide range of beliefs and background who educate the university community on sexual orientation, gender identity, oppression and diversity at Penn State University" and updates its blog frequently. The Committee of a Thousand is a group whose members donate money to support and improve the LGBTA Student Center. Its motto is "Pride in our Identities, Purpose in our community, Power in our number" and is committed to providing a safe environment for every student.
New York University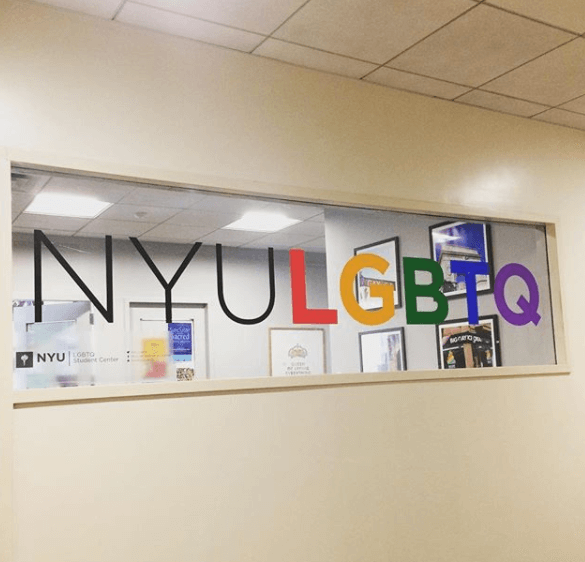 NYU's Lesbian, Gay, Bisexual, Transgender, and Queer Student Center hosts a social event or discussion almost every day. There is even a weekly LGBT newsletter that is sent out to provide up to date news and events about the center. Safe Zone: NYU Ally is a program that identifies campus-wide supporters, including faculty and staff, of the LGBT community and trains them to be allies of those who might be questioning their sexualities. NYU also has a gay fraternity, Delta Lambda Phi, and offers gender-identity-based housing.
University of Pennsylvania
The University of Pennsylvania has been supporting the LGBT community for more than 25 years. The LGBT Center offers social and educational events just about every day and chat rooms for those questioning their sexual identities and peer mentorships.
UC Berkeley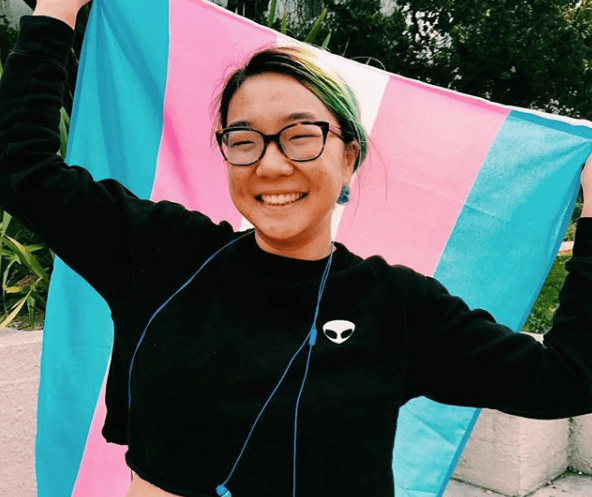 The Gender Equity Resource Center provides students with both gender and LGBT workshops and programs at the University of California at Berkeley. There are discussion groups and ally programs galore and there's a program called Take Back the Night which is a night of empowerment against sexual and relationship violence… plus, it's near San Francisco, which is known to be extremely welcoming and supporting of the LGBT community.
University of Michigan at Ann Arbor
The Spectrum Center is highly active. It sends out a newsletter that includes a housing list that allows students to find subletting options and potential roommates. There are several spectrum events weekly, for example: Service, Integrity & Dedication: Being LGBT in American Athletics and LGBT Politics and Social Activism. The Spectrum Center has been around for more than 40 years, which makes it extremely well-experienced and rooted in deep support for the LGBT community.
University of Massachusetts Amherst

The Stonewall Center Educational Resource Center has a "2 in 20" Floor which offers gender-neutral housing and a supportive residential community for LGBT students and allies. To top it off, there's even a Lesbian, Gay, Bi, Athlete Group, which includes a program working toward eliminating homophobia in sports and provides a place to talk with other LGBT athletes.
Indiana University at Bloomington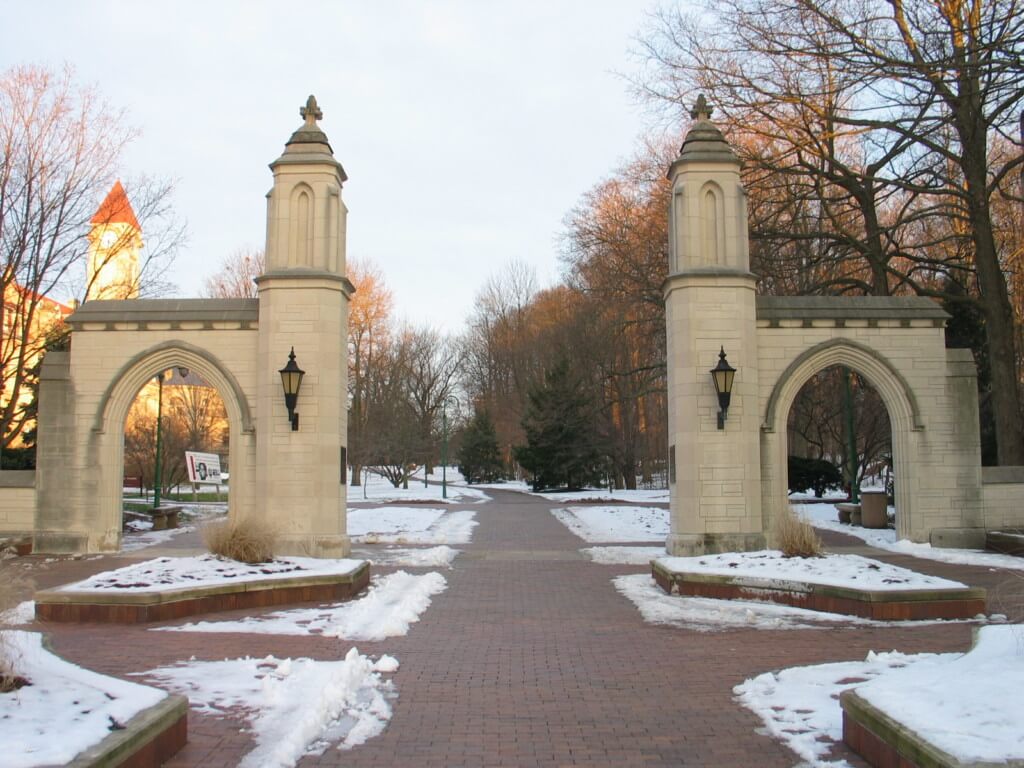 Weekly meetings are held by the Girls like Us and Men Like Us groups, which offer peer support through weekly discussions. The GLBT Student Support Services Office updates its blog frequently and offers a GLBT anti-harassment team and Positive Space Initiative, which are both mainly concerned with making students feel safe and welcome. Events are hosted several times a month and incorporate both social and educational themes.
Princeton University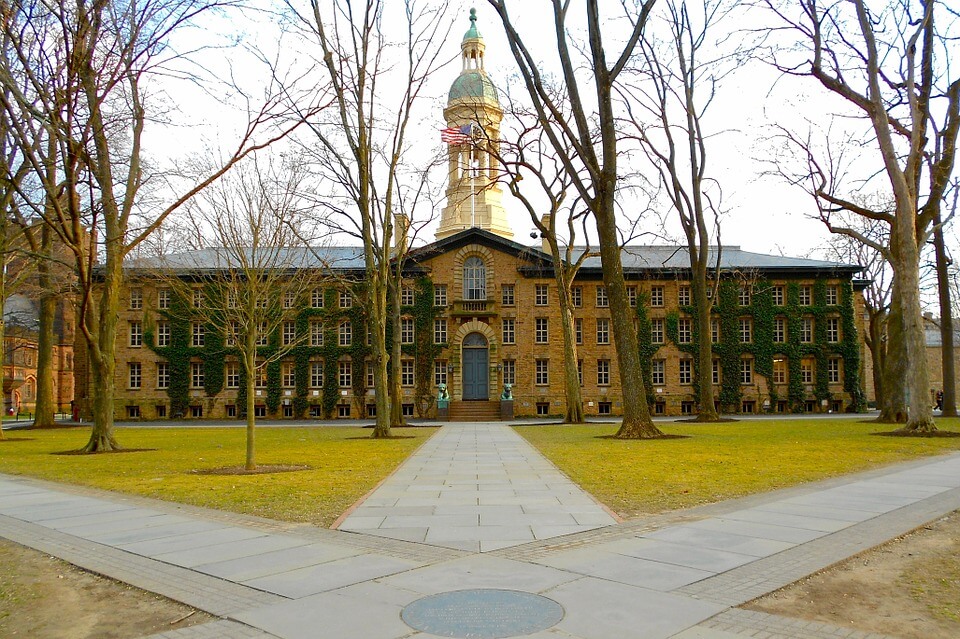 Princeton's Q'nnect program connects LGBT students, staff, and faculty across campus by pairing up members of the community who are looking for camaraderie or mentorship. There are countless groups on campus as well, such as the ALLY Project, which strives to build a supportive atmosphere for all LGBT community members by allowing people to identify as LGBT allies, and Transcending Boundaries, which allows for a confidential and supportive discussion on gender variance and transgenderism.Queering the Colorline connects LGBT individuals of color, and Questioning & LGBT Athletes holds confidential meetings for out or questioning athletes.
Northwestern University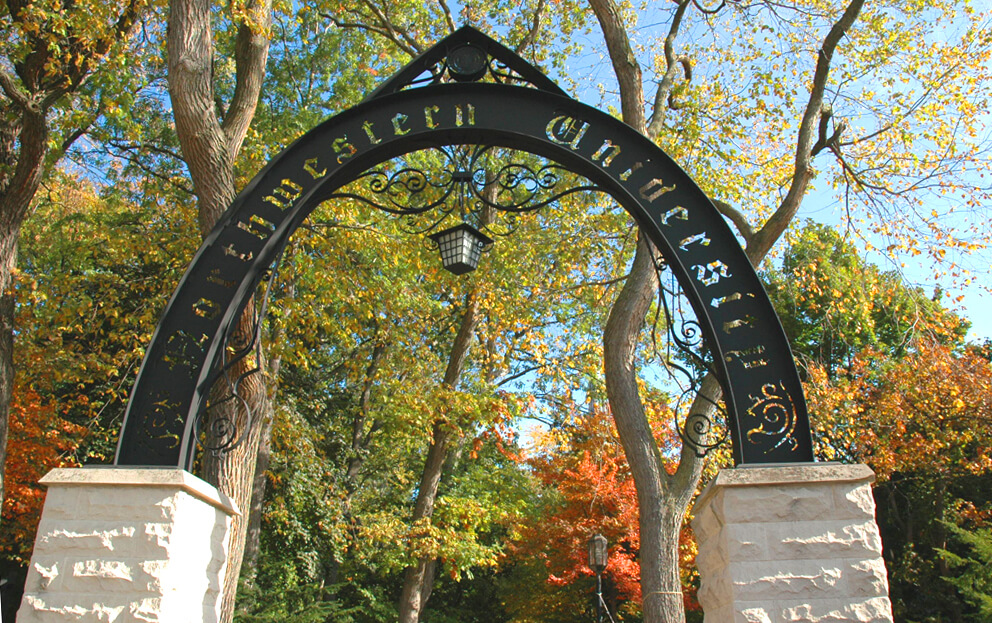 Northwestern makes the list because of its great LGBT Resource center that holds plenty of events and for its Northwestern Greek Allies program, which offers support to LGBT youth in fraternities and sororities. The Bi-plus program provides support for students who are attracted to more than one gender and through the Home-Cooked Conversations program, faculty open their homes to undergraduates and they cook a meal together. This gives the faculty the opportunity to share their experiences as an LGBT ally or allied individual to make the students feel like they're "at home."