Girl Code, it's not as vague as you think. The relationships you have with your girlfriends run on the same rules as a romantic relationship: it's all about communication, trust and the goal that you're in it to win it for the long run. Trust me, when it comes to your girlfriends or even sometimes girl acquaintances, it's best to follow these simple rules:
1. Ex Off Limits
Ya don't hook up with the friend's ex. There are plenty of hook-ups to be had and it does not have to be within the nucleolus of your friends. You are looking for trouble by even entertaining the idea. And even more, you're being slightly selfish; in such a sticky situation you are playing with the power of happiness – the happiness of your friend and the happiness of your friend group. Don't be the one to make your friends choose sides between you and the ex-girlfriend. You can dismiss the impetuous lust in return for a happier life with your friends or you can indulge in some pleasure in return for a lost friendship or two… and all for the guarantee of one night?
2. Beware of the Hook-Up Grey Area
So, you're interested in a distant ex of a friend or one of their vague hookups. This demands communication, BEFORE you make your move. Have a conversation with your friend and explain your situation. Hoes before Bros works both ways. The said friend, if she's moved on to bigger and better things, should acknowledge that she's been there done that and be happy for you, and wave the green flag. If she's reluctant due to deeper emotions, work with her, she has a right to be selfish to a point. You might be put in a situation where she says it's her or the boy. At this point you might be due for a girl talk.
3. Telling Gritty Truth
A part of girl talk is telling the truth no one else will say when your girlfriend needs to hear it. This does not mean you go about screaming at them and saying "Everyone thinks you're a b*tch, get your act together," it means saying things like "listen I know things have been rough but you have to understand when you do xyz, it hurts me/rubs me the wrong way/ comes out very cruel." Basically, if you are mad, it's probably because you are hurt. Don't be afraid to explain the latter and it'll help your friendship in the long run.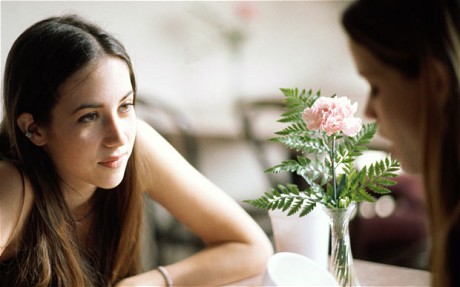 4. We came together and we're leaving together
Ah, the going out/party rule. It's valid. But really, it's just about making sure everyone is safe. If you set this rule in the beginning of the night and ditch it for the prospect of some guy, you need to research your priorities, girl. The guy can wait outside while you make sure your partner in crime has a safe ride home. Or at least, if you all went in a big group, let them know where you are, who you're with and where you're going. Communication girls, communication.
5. Don't hang with the BF on your own unless you are planning a surprise party
There is no reason why you should be flirtatiously joking or talking to your best friend's boyfriend unbeknownst to her unless you kids are planning her surprise party. It's just awkward.
6. Don't be friends with her enemy
If you were already friends with someone your girlfriend despises, there's not much you can do. Just don't expect the two of them to go out with you on the same night. But, if you never knew your girlfriend's enemy, then there is no reason you should buddy up with them now. Evaluate your loyalties. That doesn't mean you have to go out of your way to make another person's life hell, it just means you might not write the happy birthday wall post, ya know?
Listen, in short, girl code is important because these girls are potential housemates for your future rendition of Golden Girls. Ya Know? Literally, your girlfriends are the ones that will be with you until the very end, and in between they are there at 3am with cheesecake.
Photo from telegraph.co.uk