When it comes to giving up meat, people have all kinds of reasons and excuses not to. These range from the increased cost of meatless options, fewer nutrients or simply because they cannot give up that classic hamburger. When people think of vegetarian foods, an image of an overpriced avocado toast or a bland salad may come to mind. However, if you actually look around your local grocery store, you can choose from so many meatless options that give real meat a run for its money without breaking the bank.
Try out these delicious, cheap and healthy meatless options that will leave you thinking it's the real deal!
Why go Vegetarian in the First Place?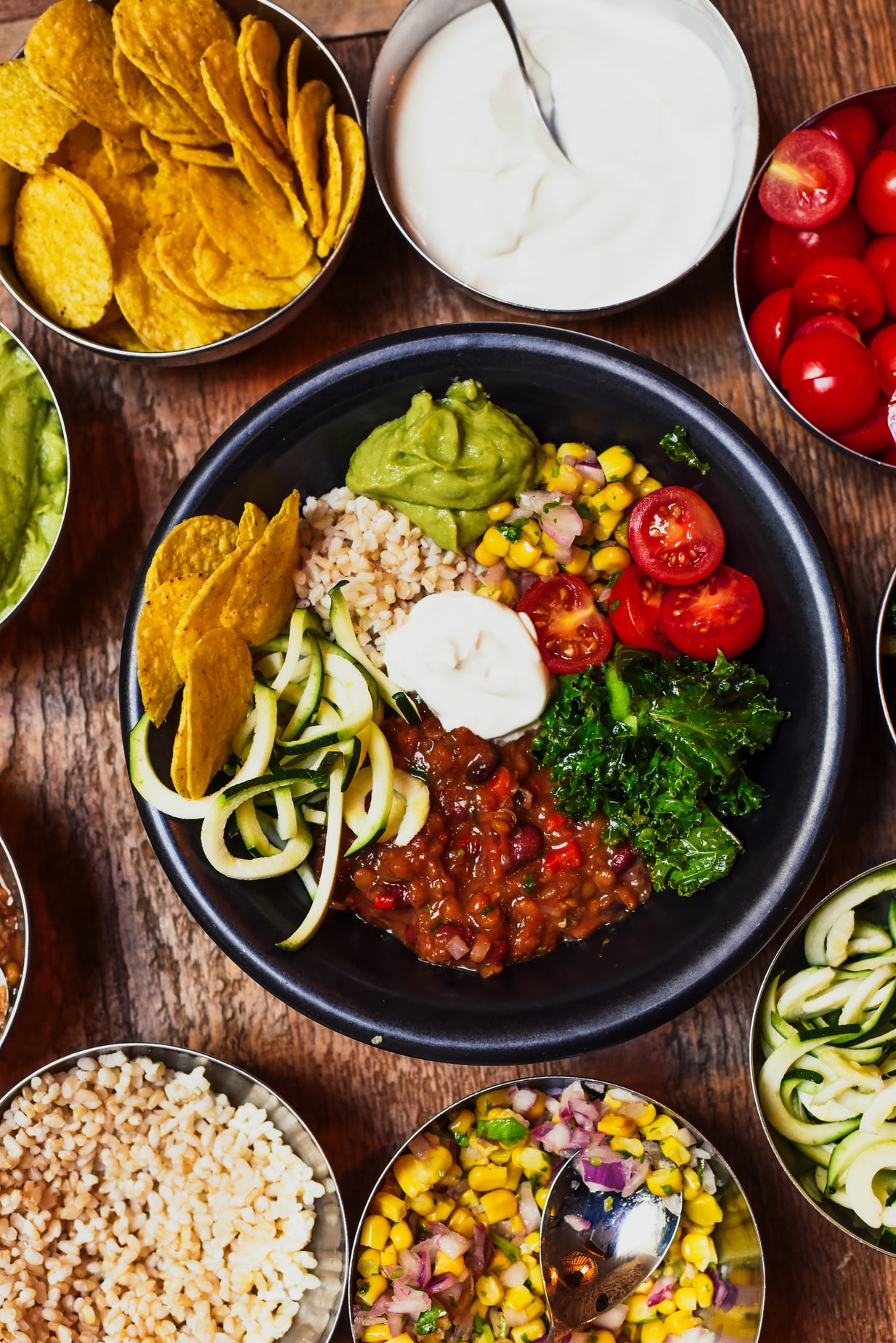 First off, going vegetarian can have some serious health benefits as well as environmental benefits. A vegetarian diet can actually lead to lower levels of blood pressure, a lower risk of heart disease and better bone health.
"A plant-based diet provides a higher amount of fiber and overall lower cholesterol and fat," said nutritionist Stephanie Guido. "There is also a lower risk of diabetes."
Going vegetarian can also significantly decrease your carbon footprint. Cutting out meat leads to reduced levels of methane production, CO2 production and growth hormones. A vegetarian diet is also more sustainable.
Veggie Stir-Fry
No need to order takeout when you can just make your own delicious stir-fry right at home. This meatless recipe packs high levels or nutrition yet tastes as it came from your favorite local takeout place. All you need for this recipe is some rice, soy sauce, mixed frozen vegetables, vegetable broth, ginger, garlic and onion. Toss all these ingredients in a pan on high heat and enjoy! You can also add in some sriracha if you want some spice. This recipe is also perfect for weekly meal preps. You can just make a big batch at the beginning of the week and pair it with whatever else you want as the week goes on.
Chili
Who says you need to give up this classic and comforting dish when you go vegetarian? Most of the ingredients needed to make this delicious dish might already be in your pantry. If not, don't worry as they are incredibly affordable. You'll need two diced tomatoes, tomato paste, garlic powder, chili flakes, salt, pepper, cumin, chili powder, corn, black beans, bell pepper, celery, onion and of course the "meat." Many stores now offer plenty of "meat" options to include in this chili, but CM recommends Gardein's Beefless Ground. The texture really feels like the real deal and you can barely taste the difference.
"I've actually tried this before, and in the beginning, I did not have high hopes," said Penn State junior Sophia Melocchi. "It ended up tasting so good and pretty much like the real thing."
This recipe can also be stored in the fridge for perfect microwavable leftovers.
Vegetable & Rice Soup
Curl up on your couch with your favorite movie and a bowl of this comforting soup. What's great about this soup is not just how easy it is to make, but also that you can store it in your freezer for weeks. Grab a big pot, vegetable broth, canned diced tomatoes, any rice, mixed frozen vegetables, carrots, a potato and an onion. Now, to spice it all up head to your spice rack for some basil, oregano, pepper, olive oil, lemon juice and garlic. All of these ingredients are extremely cheap, but the end result tastes far from it.
Sub Sandwich (BLT)
Calling all BLT lovers! You can still make that classic sandwich we all love, even as a vegetarian. The star of this sandwich is tempeh. Tempeh is a type of soy product that's not only packed full of protein but also offers such versatility. The tempeh is the "bacon" in this particular recipe. To make your "bacon," all you need is some thinly sliced tempeh, hot sauce, maple syrup, soy sauce, cumin and some liquid smoke. If you want to skip those steps, your local grocery store also offers tempeh that has already been made to mimic that smoky bacon flavor.
"I've always thought that being a vegetarian is so hard, but this recipe actually sounds like something I would actually enjoy,"said Northern Virginia Community College sophomore Leslie Penate.
Throw that delicious tempeh in between your favorite bread and any other vegetables you desire for a perfectly satisfying sandwich.
Nachos
Bring these nachos to the next Taco Tuesday and it might even outshine the tacos themselves! This recipe is extremely customizable as you can literally throw anything you want on the chips. A great combination is shredded cheese, black beans (for extra protein), the homemade chili from earlier, guacamole, pico de gallo, jalapenos and green onion on top. All you need to do is throw the ingredients on a pan and pop it into the oven.
Homemade Hummus
Add this delicious recipe to your next charcuterie board, or simply enjoy it with some chips. This recipe is probably the cheapest one on this entire list. All you need is a can of chickpeas (or more depending on how much you want to make), salt, olive oil, lemon juice, garlic and tahini. Just throw all of these ingredients into a food processor or blender and you have some amazing homemade hummus. You can also easily customize your hummus with whatever flavors you like. Some cumin, black olives or sun-dried tomatoes can instantly elevate this simple hummus. Chickpeas also have a good amount of protein, which is perfect for vegetarians.
Tortilla Pizza
Who doesn't love pizza? Now you can make your own personal one at home with whatever toppings you like. All you need is a tortilla, marinara sauce, mozzarella cheese and anything you want to throw on the pizza. You can turn the "pizza" into a veggie lover's paradise with toppings like peppers, onion, mushrooms and spinach. However, if you are missing those meat lover slices, don't worry! You can throw on some of the beefless ground from the chili recipe. Morningstar also has Italian "sausage" crumbles that taste exactly like the real thing. Throw your pizza in the oven for about 15 minutes and you'll be left with a delicious and healthy "pizza."
Cauliflower Wings
Just because you're a vegetarian, does not mean you need to sit out on wing night! This finger-licking-good recipe is so easy to make but so satisfying. All you need is cauliflower, batter and whatever sauce you want to toss your "wings" in. For the batter, all you need is water, milk, all-purpose flour, garlic powder, salt and pepper. Throw the cauliflower in the oven and enjoy! You can also make these in an air-fryer for some extra crispiness.
Even if you're living on a college budget, that doesn't mean being a vegetarian has to be impossible to manage! These cheap, delicious and nutritious recipes might even impress the die-hard meat lovers out there.