Ready to celebrate the festival of lights, but seem to be missing a key ingredient? Nothing celebrates the winter season more than mouthwatering drinks. If you're looking for wholesome, tasty and alcoholic drinks to serve at your next Hanukkah party, look no further. Ranging from the signature Menorah Martini to Chilled Mocha Eggnog, your taste buds will beckon for more.
Get your drink on with these tasty beverages while celebrating the eight days and nights of Hanukkah.
1. Frosted Coconut Bliss
Looking for a sweet, sour and festive drink? Give a wintry hello to the Frosted Coconut Blitz. Fulfilling every craving imaginable, this holiday beverage remains a must-have at every holiday party you attend this holiday season. In 10 minutes, with simple ingredients such as cream and coconut vodka, you'll be sipping on some frosted goodness. Your Aba and Ima won't be able to say no to this drink this Hanukkah season.
Ingredients:
2 ounces Ciroc Coconut Vodka
¾ ounces triple sec
½ ounce lime juice
¼ ounce cream
½ ounce agave nectar
2 dashes of Angostura bitters
Directions:
In a cocktail shaker, mix in all ingredients except cream
Shake well
Strain into glass
Add cream and enjoy!
2. Honey Hanukkah Punch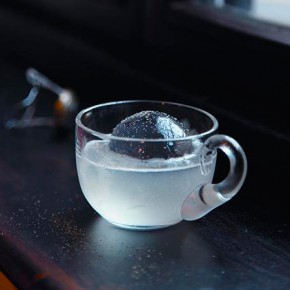 If you're looking to satisfy your holiday cravings with a tasty but not too sweet cocktail, this Honey Hanukkah Punch matches your cravings perfectly. This savory alcoholic drink enhances your taste buds and will have you loving every sip. Composed of dark rum, lime-juice, honey syrup and lemon-lime sparkling water, this delightful beverage only takes five minutes to make.
Ingredients:
2 part dark rum
2 part Syfo Kosher Lemon-Lime Naturally-Flavored Sparkling Water
1part lime juice & honey syrup
Directions:
In a cocktail shaker, mix all ingredients gently
Pour over ice in a glass
Sprinkle a bit of ground nutmeg for garnish, if desired
3. Spinning Dreidel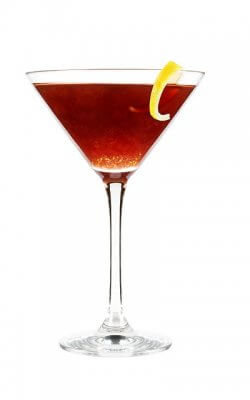 Nothing quite screams Hanukkah like the game of dreidel. After lighting the menorah and sitting around the kitchen floor playing this seasonal game with your family, make sure to sip on this pomegranate flavored drink. Preparation time only takes away five minutes from dreidel and a platter of latkes deliciously complements this martini.
Ingredients:
2 parts Basil Hayden's Bourbon Whiskey
1 part pomegranate juice
1 tablespoon fig preserve
1 bar spoon fresh lemon juice
2 dashes Angostura Aromatic Bitters
Directions:
Combine all ingredients and ice into a cocktail shaker
Shake well
Strain into a chilled, cocktail glass
Garnish with a lemon peel
4. The Menorah Martini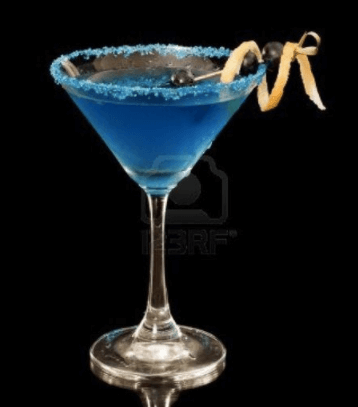 Enjoy the beauty of the festival of lights by drinking the one and only Menorah Martini. Whether you're surrounded by family or friends, the prep time won't keep you away for long. This scrumptious drink fills the brim with vodka, vermouth and a splash of Blue Curacao. Addictive and flavorful, you will not be able to stop yourself. Mazel Tov!
Ingredients:
3 ounces vodka
½ ounce sweet Vermouth
Splash of Blue Curacao
Blueberries for garnish
Directions:
Chill glass and rim with sugar
In a cocktail shaker, combine ice, vodka and sweet Vermouth
Shake well
Strain into chilled glass
Splash with Blue Curacao
Garnish with blueberries
5. Woodbridge Winter White Cranberry Sangria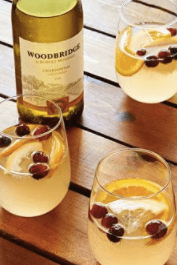 Chardonnay and cranberries help celebrate the holidays in the perfect way. Save this classic drink for the party of the season; preparation time lasts around 20 minutes. While you're waiting patiently for the latkes to finish, enjoy this savory drink. Full of grapefruit and orange juice, this sangria provides a tangy taste making you come back for seconds.
Ingredients:
1 bottle Woodbridge by Robert Mondavi Chardonnay
2 tablespoons white granulated sugar
1 cup grapefruit juice
1 cup white cranberry juice
1 thinly sliced grapefruit
1 thinly sliced orange
1 cup fresh cranberries
1 cup club soda
Directions:
In a large punch bowl, add bottle of Chardonnay and all other ingredients except club soda
Stir well so sugar dissolves
When ready to serve, fill cups with ice, add club soda over the sangria and stir to combine
Serve immediately
6. The Sufganiyot (Jelly Donut) Cocktail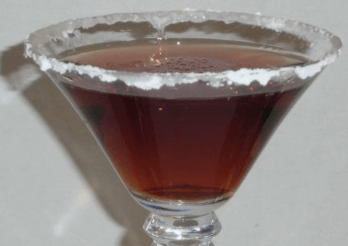 Yes, the Sufganiyot Cocktail tastes exactly how it sounds: full of vanilla, citrus and blackberry. Composed of vodka, Manischewitz wine and powdered sugar, this holiday drink creates a genuine taste of a classic Hanukkah food. "What more could you want at a Hanukkah party than a drink with jelly flavor and sweetness?" said Maddie Levine, a junior at Florida State University. To top it off, this drink only takes 10 minutes to create. After lighting the menorah on the sixth night of the festival of lights, sip on the traditional Hanukkah dessert—now available in a glass.
Ingredients:
1 ounce vanilla-flavored vodka
1 ounce citron or citrus-flavored vodka
2 ounces Manischewitz sweetened blackberry wine
Lemon wedge
Powdered sugar
Directions:
Rub lemon wedge around edge of martini glass
Dip into powdered sugar
Add ice, vanilla vodka, citron vodka and blackberry wine into a cocktail shaker
Shake well
Strain into martini glass
7. Chocolate Gelt Cocktail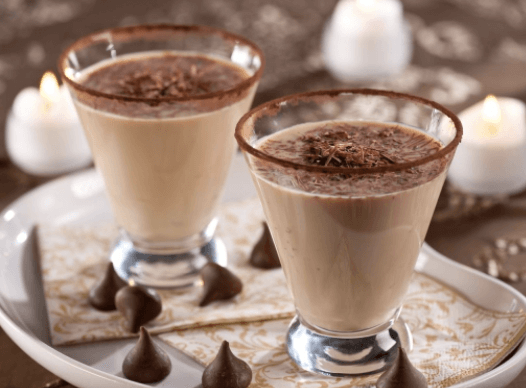 Remember those chocolate coins you received as a child? Hanukkah gelt—AKA the money given to Jewish children—can now be sipped in this signature cocktail. Preparation time? Five minutes. Required ingredients? Three. Made with chocolate vodka and Goldschläger (Swiss cinnamon schnapps), you'll feel nostalgic and warm inside when drinking this favorite pastime cocktail. Marissa Dapolito, a senior at Hofstra University, enjoys the Chocolate Gelt Cocktail because of its unique qualities. "[This cocktail is] smooth, melts in my mouth and is very rich in flavor."
Ingredients:
3 ounces chocolate vodka
1 ounce Goldschläger
Cocoa powder for garnish
Directions:
Moisten rim of glass with water and dip into cocoa powder
Combine ice and chocolate vodka into cocktail shaker
Shake well
Strain into martini glass
Add Goldschläger and gently stir
8. Manischewitz Red Wine Jell-O Shots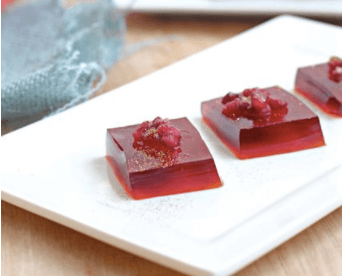 Manischewitz Red Wine and Jell-O have come together to create delectable and mouth warming holiday shots. Prep time ranges around four hours for this so make sure to plan ahead when making these Hanukkah treats. Ending the joyous celebration of Hanukkah, you absolutely must finish off the commemoration of the Maccabees by consuming the most delicious, traditional and kosher wine out there, in the form of shots. Sonya Fowler, junior at Syracuse University, loves drinking Manischewitz wine during Hanukkah. "Since it's not a fancy wine, [this drink is] perfect for shots!"
Ingredients:
3 ounce package orange Jell-O
3 ounce package lemon Jell-O
2 cups boiling water
2 cups Manischewitz Red Wine
Directions:
Bring water to a boil, pour over Jell-O and stir for 2 minutes until gelatin powder is dissolved
Add Manischewitz and stir well
Pour into a casserole pan or shot glasses
Refrigerate 4 hours until solid