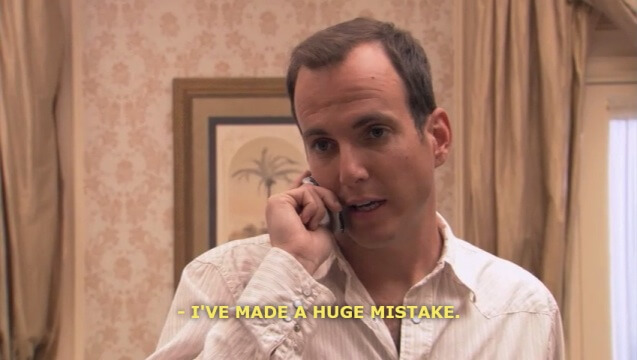 Shortly after working on my own resume with my knowledgeable brother, I found myself chatting about resumes in my friend's dorm. While we traded tips, one of his roommates suggested that we critique his resume – the one he had already sent to a potential employer. Unfortunately for him, we encountered the word "extracirculars" rather than "extracurriculars." Seems like a small mistake, but it could make an employer gag. Avoid embarrassment by double, no, triple checking that your resume doesn't include these common mishaps.
1. Spelling and grammar mistakes
Credit to giphy.
A single letter changes everything. Just Google "resume bloopers" and you'll know what I mean. Your serious content becomes a joke when you make spelling errors – "house" vs. "horse," "facets" vs. "faucets," even "public" vs. "pubic" (cringe). Grammar mistakes like combining two separate words, forgetting words or simply using the wrong form of a word can destroy an opportunity because they show little attention to detail. Those red squiggly lines don't solve everything; read your resume out loud at least five times, focusing on each word. Have friends and family look it over, too.
QUICK CHECK: Did u evr do a duble take on ur usige of their/they're/there?
2. Repetition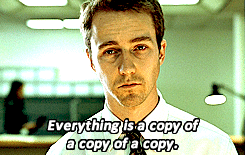 Credit to giphy.
If you plan on adding "attention to detail" to your strengths, please don't add it twice. Once will do. All kidding aside, you can easily catch repetition in a quick read-through of your resume… and so can your interviewer. If you repeat yourself, your interviewer will know you never reviewed your resume, a pretty unacceptable feat. No one will take you seriously if you write, "Repeated jobs repeatedly." To avoid saying something three times in one sentence, write concisely and then add more detail later.
QUICK CHECK: Is your writing short, sweet and to the point point?
3. Vagueness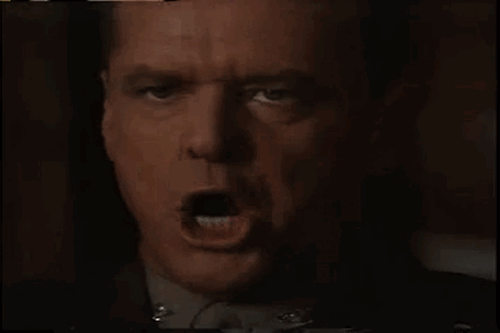 Credit to giphy.
State the truth. Of course you will easily go in depth with your impressive experiences, but don't vaguely acknowledge the bad stuff. Just ignore ugly truths because they create tepid statements no one has time for, like "It was a good experience," or "I have some education." Add concrete details wherever you can; it will make your resume more interesting and let your potential employer know your real qualifications.
QUICK CHECK: Colorful and unique…?
4. Inappropriateness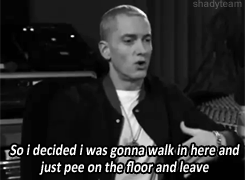 Credit to giphy.
Your objective has the most potential to offend your interviewer. Never talk about money, and write concisely and humbly about what you want to do for the company, not what it will do for you. This means you can't write what you look for in a company or want from an employer, because that shows no work ethic or goal. Always express a serious desire to get the job, not the fact that it's your second choice.
QUICK CHECK: Is your writing formal as hell and really freakin' polite with respect to the crappy employer?
5. Mistaking unprofessionalism for creativity or humor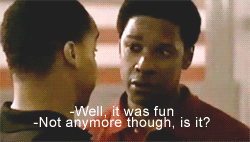 Credit to giphy.
Don't be a funny guy on a resume. Quotes, silly photos and witty remarks may come off as charming to you, but they seem unprofessional to an employer. A resume really doesn't involve personality; qualifications matter most. Leave the (appropriate) personality for the interview and keep your resume descriptive, professional and focused on your experience.
QUICK CHECK: Wayne Gretzky once said, "Do all sentences have a serious tone that is focused on experience?"
6. TMI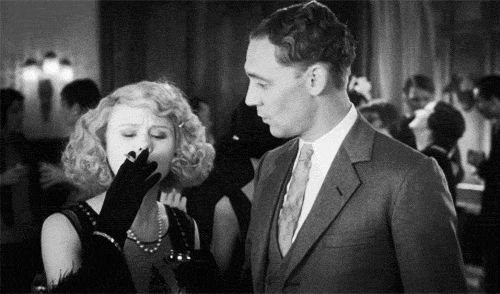 Credit to giphy.
No one cares about your homecoming queen nomination, dream job or beekeeping hobby. Say exactly what your boss needs to know about you and nothing more. Avoid any questionable jobs you've had and unprofessional skills or hobbies that don't apply to the job, like "I'm really great with trivia." Including too much information on your resume sometimes causes inappropriateness and vagueness. Mentioning why your last boss fired you probably doesn't help your chances, so leave it out. It's your resume, so make it about you. Employers usually don't care about what your siblings and parents do for a living.
QUICK CHECK: My mom is a high school teacher, so I really trust her resume expertise, and one time last summer she asked me if everything on my resume was necessary and relevant to my position.
7. Unappealing aesthetics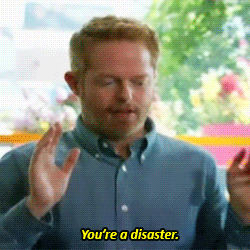 Credit to giphy.
Fonts, colors and different sizes either enhance or destroy a resume. Don't be that kid who highlights in pink, green and blue and uses Comic Sans to draw attention to your GPA. Personally, I play it safe with two simple, classic fonts: Big Caslon for my name, and Arial Narrow for everything else. Everything also stays the same size except my name. Bold and italic help draw attention to certain information without looking messy or overbearing. Of course, in certain positions a creative-looking resume benefits your interview process. Use your judgment and go with a template online or on Microsoft Word (check these out). It should go without saying that your resume belongs on white or similarly simple paper with no decorations or marks. Step away from the clip art…
QUICK CHECK: How many FONTS, colors and sizes did you include?
For step-by-step resume writing tips, check out our resume survival guide.