With colleges around the country closed to prevent the spread of the coronavirus, many students are feeling deprived of the small pleasures of life on campus. No more dorm shenanigans, no more drunken parties and you're even starting to miss the soupy dining hall oatmeal. After all, when there are no more reasons to be chronically sleep-deprived, what's a college student to do? In the midst of such a crisis, it's time to turn to Instagram to express your isolation frustration.
Below are our best caption ideas to keep your social distancing physical, not virtual.
For the Spring Break FOMO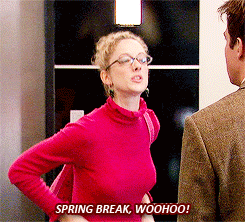 They can take away our beach days, tans and outdoor volleyball. They can deprive us of group trips to Cabo, margaritas and blackout beach parties. But they cannot rob us of killer spring break-themed Instagram posts. These captions prove perfect for when you feel mopey about the fact that travel restrictions have canceled your vacay plans or when you sadly recall the raucous backyard parties of the pre-corona era. Slap on the suit you never had the guts to wear, don't forget the sunscreen and head to the backyard for a spring break-themed photoshoot.
Does trekking the length of the Minecraft universe count as a backpacking trip?
Where can I buy margarita-scented hand sanitizer?
Throwing a rager tonight, and by rager, I mean lying in bed and drinking wine from a Red Solo cup.
I'll be streaming my Zoom classes in a bikini from the beach towel on my lawn.
The coronacation has begun.
Does throwing back multivitamins count as taking shots?
My hardwood floor looks kinda like a sandy beach if you squint.
Currently on a cruise–an internet cruise.
Getting some sun. By which I mean buying self-tanner on Amazon.
You can't touch your face if you have a drink in both hands.
Petition to postpone Spring break until covid-19 is gone?
For the Zoom Reunion Shots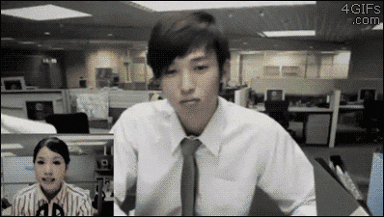 Social distancing means moving the weekly Cards Against Humanity match onto a Zoom call, not canceling it altogether. Staying in isolation can feel lonely and frustrating, so it's twice as important to keep in touch over the phone or the internet. See how many of the old get-together rituals in your social circles you can recreate remotely. Watch a movie together? There's an app for that. Girls' wine night? Grab a glass and hit Facetime. While you're at it, snap a screenshot of the gang on call, still united in their respective little chat boxes.
Remote Netflix party and chill?
You can't Zoom with us.
Distance, but make it social.
Covid can't keep us apart.
Keep the isolation physical only.
Good virtual vibes only.
Anyone wanna trade grocery store toilet paper battle stories?
We're all in this together–er, remotely.
For the Chill Selfies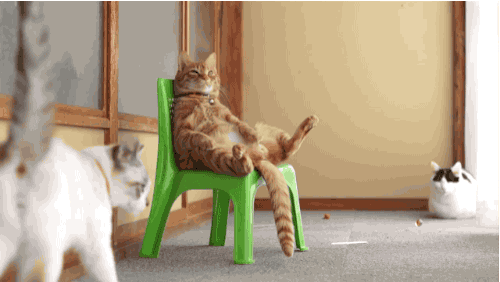 Who knew that you would ever have a chance to actually catch up on sleep? Throw the popcorn in the microwave and kick your feet up, because you're staying in tonight–and for the next few months. These captions fit perfectly with a face mask selfie, aesthetic bubble bath shot, or just a candid visual update on how you're living these days–as a human blanket burrito.
Finally in a relationship–with my couch.
Can I overdose on sleep?
You say self-distance, I say skincare.
Currently practicing my zen.
Taking this as a sign from the universe that it's time to chill.
Introverts, rejoice! Our day has come!
Currently considering a career in professional quarantining. Catch me polishing up my skills.
Gonna tell my kids this was going to college.
The chillax is strong with this one.
For the Quarantine #OOTD's
Thirty-year-old gamers living in their mom's basements are calling, and they want their wardrobe back. Now that leaving the house is off the table, the call of the sweatpants reels you in stronger than ever. The time is ripe for no-makeup selfies, because you know nobody else looks any good either. Alternatively, if you're ever going to try out all the weird pieces you picked up at that grunge consignment shop for a Tim Burton Halloween costume that never came together, now is the time.
Felt quarantined, might delete later.
My new style is called hibernating bear-chic.
I woke up like this, and still look like this at 6 pm.
Who else can't remember the feeling of wearing real clothes?
I'm WERKING from home.
Like my picture and I'll pay you in toilet paper.
Every day is a spa day.
Just living my life en quarantino.
For the Delicious Results of Stress Baking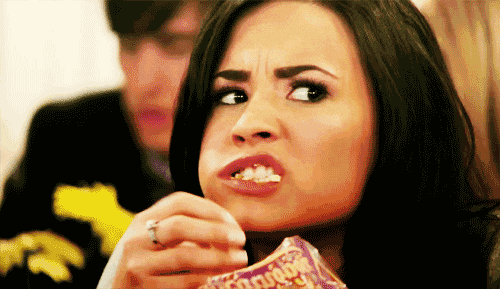 No need for the #Foodstagram to stop just because it comes straight from the kitchen. Remember all those cookie recipes sitting alone on your Pinterest board? Alternatively, share the final products of practicing your eggs benedict game, or flex your barista skills with DIY latte art.
Having a hard time distancing myself from these cookies.
Covid can't stop my brunches.
I'm staying in shape at home by walking from my bed to the kitchen and back.
The world is ending. Just eat the cookie dough.
I know I don't have the virus because I have such great TASTE.
Will gladly offer you a virtual bite.
For the Realization that Social Distancing is Your Natural Routine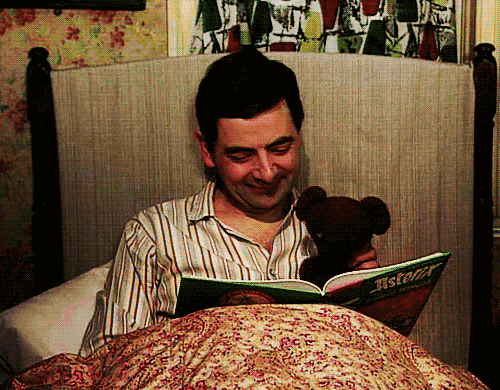 These caption ideas go out to the lone wolves that live among us, the hermits that are already fully certified in isolated living. Maybe you're wondering what all the big fuss is about because you already work remotely from inside your makeshift sofa pillow fort. Maybe your digestive system has fully adapted to a diet of microwave hot pockets and granola bars. Maybe covering an entire season of a new show in one night sounds like small potatoes. Whatever it is, there's no shame. Tapping into your inner recluse is the easiest thing you can do to ease the crisis, so boot up your Netflix and go for a marathon.
TFW you forget what day it is, but then remember that time doesn't matter.
I didn't choose the social distancing life, it chose me.
I did social distancing before it was cool.
So…the CDC recommended handwashing time is the same as the chorus of "Ride Wit Me" by Nelly. You're welcome.
Not asking for Netflix recs. Whatever it is, I've seen it.
Staying in watching Netflix to save the world? We're college students–we got this one.
Staying in really hits different these days.
Staying inside for a week used to be frowned upon. Now, I'm just doing my civic duty.