Pumpkin spice lattes aren't the only trends returning this fall. Without general elections to campaign for, we can fully immerse ourselves in making change NOW instead of anticipating it. Check out the October events hosted by our 50by2050 partners to get you in the political (and pumpkin-flavored) season.
October Events
OCTOBER 1: Victory Fund: Victory Fund Chicago Champagne Brunch
Chicago, IL
12–2 p.m. at Ignite Glass Studios, 401 N. Armour Street
Mix and mingle with members of the LGBTQ Chicago community as the organization brings together supporters and those seeking a position in political office.
OCTOBER 5: She Should Run: October Drinks
Washington, D.C.
6:30–8:30 p.m. at Republic Restorative, 1369 New York Avenue Northeast
Join members of She Should Run at the Republic Restoratives, D.C.'s first ever women-owned distillery, for drinks, conversation and a special guest speaker.
OCTOBER 7: HRC: 2017 HRC New England Gala
Boston, MA
5:30 p.m. at Seaport Hotel and Seaport World Trade Center
Celebrate the LGBTQ community and HRC's call to action. Be part of the movement for full equality.
OCTOBER 12: EMILY'S List:  Cocktails for Change Reception
San Francisco, CA
6:30–8 p.m. at Churchill, 198 Church Street
Join Emily's List President Stephanie Schriock and special guest June Diane Raphael for the opportunity to interact and act for change.
OCTOBER 12: EMERGE AMERICA: Tribute to Senator Barbara Mikulski
Baltimore, MD
7:30 p.m. at the Senator Theater
Hear stories celebrating Senator Mikulski from her friends in the style of Baltimore's Stoop Storytelling series.
OCTOBER 13: EMILY'S List: Luncheon
San Francisco, CA
11 a.m. at The Fairmont Hotel, 950 Mason Street
The Ignite Change Luncheon will feature Emily's List President Stephanie Schriock, Attorney General of Massachusetts Maura Healey, Candidate for Governor in Michigan Gretchen Whitmer and Candidate for Congress Mai Khanh Tran.
OCTOBER 13: HRC: 33rd Annual San Francisco Bay Area HRC Gala Dinner & Auction
San Francisco, CA
6 p.m. at Westin St. Francis, 335 Powell Street
Join the HRC and over 1,000 of the Bay Area's most influential citizens at they celebrate everything the organization has done to fight for equality and look toward the future.
OCTOBER 22: Victory Fund: Bubbles and Biscuits Nashville Brunch
Nashville, TN
12–2 p.m. at The George Jones Museum, 128 2nd Avenue North
Get a feel for southern hospitality while sipping on champagne with members of the LGBTQ community,  business leaders, elected and endorsed officials and Victory Fund supporters from across the region.
OCTOBER 26: EMILY'S List: Cocktails for Change
New York, NY
6:30–8 p.m. at The 8th Floor, 17 W 17th Street
Attend Cocktails and Change for an opportunity to interact with EMILY's List leadership, endorsed candidates and elected officials across the country.
OCTOBER 28: HRC: 21st Annual Human Rights Campaign National Dinner
Washington, DC
5 p.m. at the Walter E. Washington Convention Center
The HRC is hosting their annual dinner, bringing together about 4,000 HRC members, friends and allies for an evening of celebration and inspiration.
APPLY NOW
HUMAN RIGHTS CAMPAIGN:
Fall Semester Internship
Apply here: Washington D.C.
Apply here: Alabama, Arkansas or Mississippi
HUMAN RIGHTS CAMPAIGN:
Various internships with the organization: More info
VICTORY FUND:
Special Events Internship: Apply here
VICTORY FUND:
Fundraising Internship: Apply here
VICTORY FUND:
Communications Intern: Apply here
GET INVOLVED
IGNITE
Join or Start your own campus chapter
RUNNING START
Bring Elect Her to Your Campus: More info 
EMILY'S LIST
Run to Win
Training to run for office: Apply here
EMERGE AMERICA
Training to run for office: More info 
Join a Regional Boot Camp in your area: More info
SHE SHOULD RUN
Nominate yourself to run for office: Get started here
HUMAN RIGHTS CAMPAIGN:
Become a student member: Apply here
#Resist: More info: http://www.hrc.org/resist
VICTORY FUND
Sign petitions and show the government that you stand with the LGBTQ community: More info
Powerful Women Leaders
California State Senator Holly Mitchell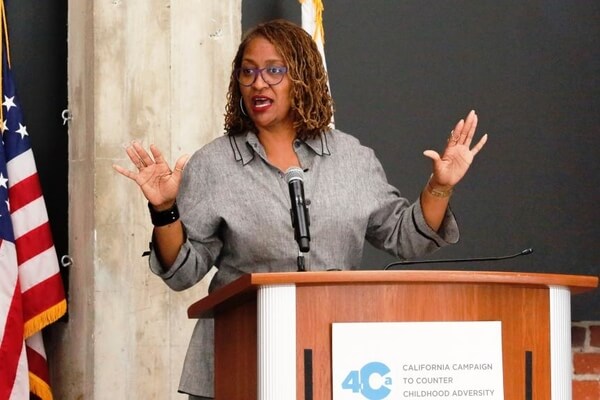 "Anyone who knows me, whether they like me or not, I think broadly will say that I'm always prepared, know what I'm talking about and not afraid to take on a challenge and debate you on the facts on a policy issue. That's the attitude and perspective that I bring to every room that I walk in, and I'm hoping that young college women who are reading your periodical begin to envision themselves in that context and recognize that it's not about me trying to fit into a model to get along. It's about other people having to deal with the power that I bring to the situation."
Help make Congress 50% women by 2050.