You're finally turning 21. Gone are the days of relying on your older friends to buy you beer. It's finally up to you to navigate the bar scene by yourself, hopefully without looking like a newbie or making too many mistakes along the way.
With these foolproof tips, even the most experienced of bar-goers will never know it's your first time.
1. Doorman Do's and Don'ts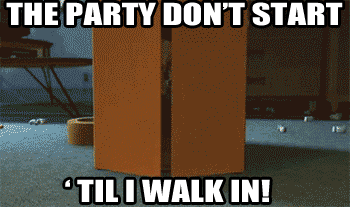 Even as a 21-year-old, I still experience some anxiety upon approaching the doorman. Will he think my ID is a fake? Do I look too different in my ID photo? Will he turn away my guy friends? Try to act natural…
Over time, you'll come to realize that it pays to be friendly with the doorman. Any time they give you trouble, it's probably because he or she is just plain bored. I mean, just think of what their job entails: soberly sitting for hours, sometimes in the cold, ushering in young, drunken crazies until the wee hours of the morning. Not the most fun job, if you ask me. Instead of acting stiff and defensive with the bouncer, be nice, ask how they're doing. Maybe next time, they'll remember you and let you in free of charge.
"Upon entering the bar, ask for the bouncer or doorman's name and remember it! On the way out, give him a high five or a fist bump and say his name. You'll be instant friends. Works every time." –Jesse Sauder, 22.
2. Bartender, Over Here!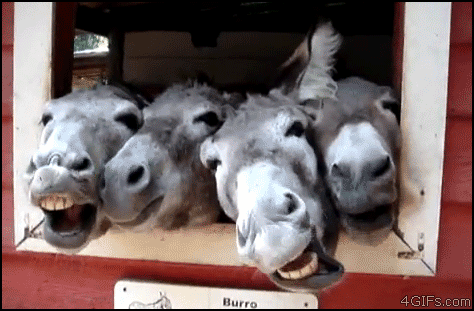 I hate to sound cliché, but if you're a girl, you probably want to scope out a guy bartender. And for men, vice versa. All I'm saying is that on your 21st, most men are going to find it far more amusing to serve a girl who's wearing a hot pink tiara reading "BIRTHDAY GIRL," than anyone I've ever met. [ed. note: Dear god. No, nooo!]
And once you've got his or her attention, move fast and order a drink, because everyone else is also vying for the bartender's attention.
3. Whatcha Drinkin'?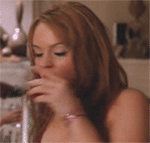 Choosing your first legal drink can be a real headache if you aren't quite sure about your preferences. While ordering, you'll be faced with a number of questions: "Draft or bottle?" "Type of liquor?" "Open tab, closed tab?" And, if you aren't ready, things can get complicated fast.
23-year-old, Trista Barrick, vividly remembers her first time ordering a drink. "The bartender asked what I wanted, and immediately, I started racking my brain for ANY alcoholic beverage I had heard of, except for beer because I thought it was gross at the time. I ordered a rum and coke and nearly gagged because it was god-awful. I remember thinking to myself, Why would people drink such nasty crap for the sake of having fun? I was totally not having any fun."
The moral of the story is to at least talk to your friends before approaching the bar instead of assuming you'll pick your favorite drink on the first try. Chances are, discovering your drink of choice will actually take a while and a lot of taste testing. It took me almost two years of college to realize that my drink of choice is anything containing gin, which is a spirit derived from juniper berries. Who knew I'd love the taste of pine needles so much? Not me.
22-year-old Jordan Sward advises new 21-year-olds to at least have an idea of what kind of liquor they want mixed in their drink. "Sounds simple, but the first time I was asked what kind of vodka I wanted in my mixed drink, I drew a blank. If you don't have a favorite, say 'house is fine.' It's often the cheapest." [ed. note: And probably the worst tasting. *gags uncontrollably*]
4. Hey BIG Spender!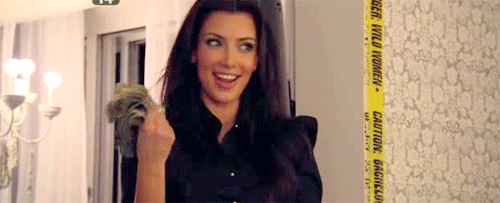 Be forewarned, a night out on the town ain't cheap. By the time you pay any possible cover fees at the door, two or more drinks for yourself and a round for your friends, you're looking at … well, a lot of hard-earned money spent. How do you enjoy your 21-year-old self, while living on a student budget? It's all about strategy.
Find the bars with no cover fees, specials on drinks and ahem… ladies, look for bars with a good male to female ratio so you can get a free drink or two. And, gentlemen, be sure to choose wisely when buying drinks for girls. Make sure the girl you've got your eye on won't just run away with her cranberry vodka immediately after it's handed to her.
5. Just Say 'No'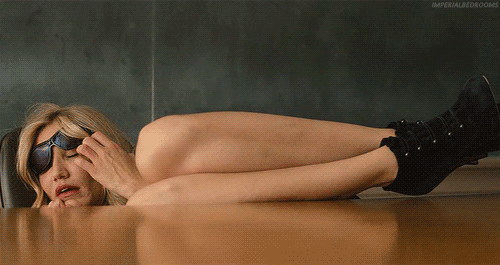 Whether you like it or not, turning 21 means that everyone around you is going to try and get you a tad more drunk than you should ever be. Another shocker that most 21-year-olds forget: you can refuse drinks and go on to live a full and healthy life. Actually, I recommend it.
"When I first turned 21 everyone bought me shots," Barrick said. "And, I drank more than my newbie 21-year-old body should have drank. It's OK to refuse drinks and shots that others buy you. They're not the ones that will be suffering the next day with an agonizing hangover."
For more on turning 21, check out:
What To Expect on Your 21st Birthday
21 Ways to Celebrate Your 21st Birthday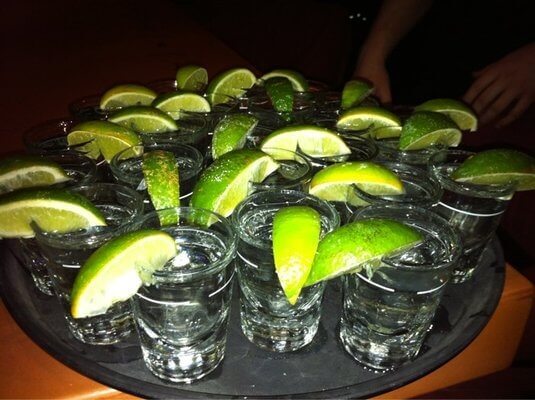 10 Things That Will Inevitably Happen When You Turn 21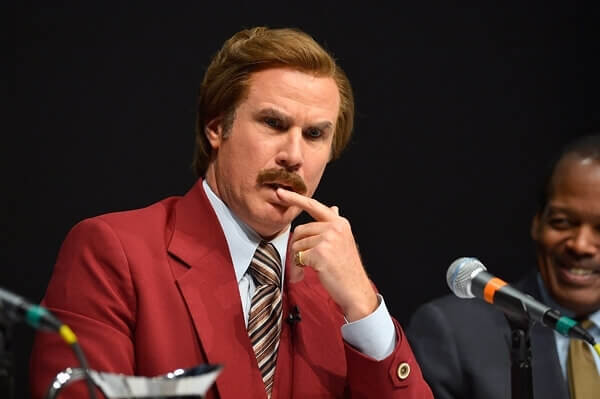 10 More Tips to Add to The Virgin Bar Guide for Turning 21
Written by Katelyn Dwarpaul
People anticipate their 21st birthday more than any other birthday in their entire life, and for good reason. When you turn 21, you get to trade in your vertical I.D. card for a horizontal one, which vests you with the power to purchase alcohol. You deserve to make an epic moment like this one as memorable as possible. You don't want to fumble your first drink order on your big day.
Here's a foolproof guide for getting your 21st birthday right.
6. Lingo to Know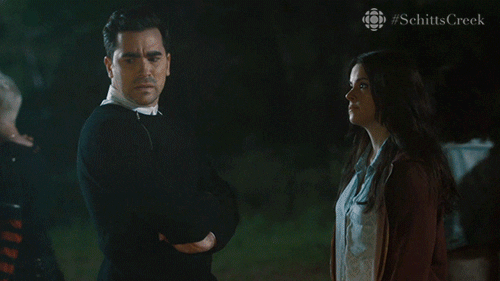 Depending on the type of bar you go to, asking for a Coors Lite isn't going to cut it. You might not even find a canned beverage in sight. Instead, you'll see rows and rows of bottles you don't recognize and words like dirty, finger, stiff, neat and on the rocks.
In the bar world, the word "dirty" usually precedes the word "martini." A Dirty Martini means that they added olive brine to a regular Martini. You use fingers as a type of measurement for spirits. Hold your finger out and set it against the base of your glass, then measure the height. Stiff and neat more or less mean the same thing—you want your drink strong.Lastly, on the rocks means over ice.
7. Day Drinking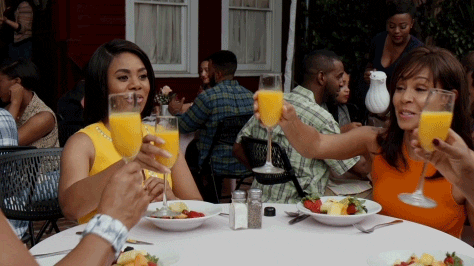 Some consider day drinking taboo. Others claim, "It's 5 o' clock somewhere!" Most of us just day drink at brunch. When it comes to brunch, you can't go wrong with a mimosa. You can get them in any flavor, from orange, to passionfruit and even lychee. Plus, bottomless deals give you major bang for your buck.
8. Top Shelf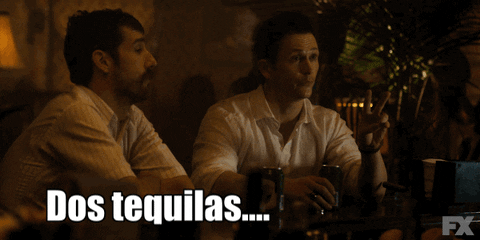 You've probably heard the term "top shelf" mentioned in about a dozen rap and pop songs. Top shelf refers to the alcohol kept on the upper shelves at bars. People covet this stuff and the high price tag proves it. In other words, top shelf liquor equals hella expensive.
You should definitely treat yourself to something special every now and then, but top shelf liquor generally isn't worth the splurge. You may feel like that b—h when you're drinking it, but the glamorous feeling lasts only as long as it takes for the cheque to arrive.
9. Shoot Your Shot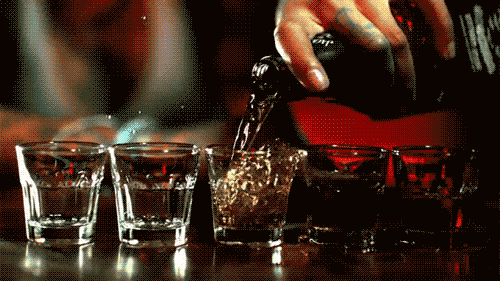 Every college student either loves or hates shots. Shots can be an efficient way of getting buzzed (a little too efficient if we're being honest), but the taste can definitely make you gag. Turning 21 means that suddenly you can order exotic shots like Blowjobs, Orgasms (yes, we are still talking alcohol here, people), Kamikazes and Jolly Ranchers.
"You should definitely be careful when ordering shots at bars. The taste can be pretty deceiving and before you know it, your friends will be towing you out the bar," UCLA senior Alana Singh said.
Remember, these drinks can be dangerously delicious, so know your limits and stick to them!
10. Cocktail Anatomy
All cocktails aren't created equal. At most bars you may notice two different cocktail categories: Standard Cocktails and Craft Cocktails. You may already be familiar with Standard Cocktails, classics like Margaritas, Piña Coladas and Cosmopolitans (a.k.a. that trendy pink drink they guzzle down in Sex in The City). You can think of Craft Cocktails as one of a kind house-made concoctions.
"[Craft Cocktails] will likely have better quality ingredients, as opposed to the sugary mixers they tend to use in Standard Cocktails. But Craft Cocktails tend to be more expensive," Barney's Beanery bartender Greg Duncan said.
Remember, one cocktail can be equivalent to up to three to four shots. Take it easy, especially with those Long Island Iced Teas.
11. Wine Time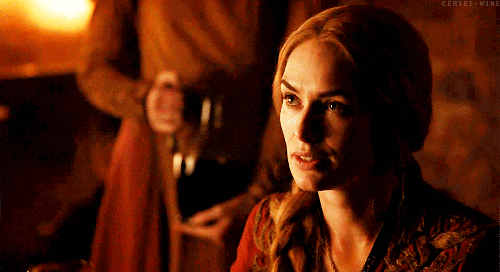 For those of you who prefer dry (a.k.a. not sweet) wines, you'll probably enjoy exploring the world of red wine. Most college students who like red wine prefer Pinot Noir. Students who prefer something on the sweeter side can consider Muscato, a cult classic. If you find yourself in-between, maybe go for a Sauvignon Blanc, Rosé or Chardonnay.
"The world of wine can be confusing, for sure. I think the key is to pick a category and stick to it until you find your favorites. The first time I tried Rosé I thought it wasn't that bad, though not that great either. Still, I stuck with it and ended up eventually finding some Rosés that I love!" University of Tampa senior Sariyah Mann said.
Bougie people may worship it, but you shouldn't let that intimidate you. When you explore the world of wine, your palette widens and you discover what you like best in the process.
12. Hard Favorites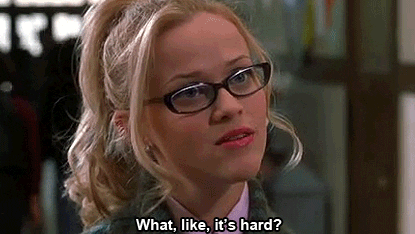 Your innocent heart wasn't the only thing to harden as you transitioned to adulthood. In case you didn't know, now you can find hard versions of your favorite childhood beverages, like lemonade and cider.
Will people judge you for enjoying a Mike's Hard Lemonade after you turn 21? Maybe. If this ever happens, you can say f—k 'em and enjoy your hard lemonade. Alternatively, you can opt for another hard beverage. Hard seltzers, like the ever-popular White Claw, can easily help you save face. You can even try hard cider and hard kombucha.
13. Eating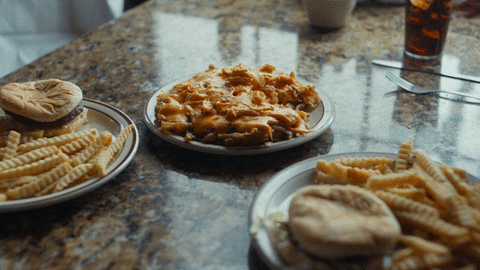 When you turn 21, drinking becomes less of a "Let's get plastered immediately!" thing and more of a "Let's get mildly tipsy and just enjoy the vibes" kind of thing. Socialization becomes the point, not just getting completely s—t-faced. You may wonder how you could maintain moderate, enjoyable levels of tipsiness throughout the night. The answer: you eat. The bar sells food for a reason, eat your carbs and let the good times roll.
14. Hydrate or Die-drate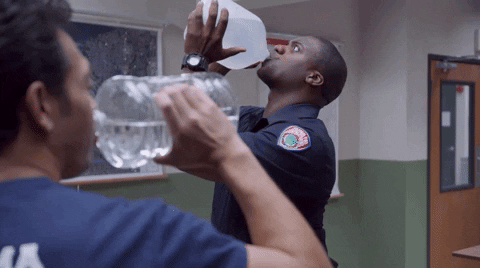 Alcohol seriously dehydrates you. You feel hungover the next day because of this dehydration. Save yourself the misery and just drink up. You can try guzzling a gallon of water before bed, but you'll probably regret it when you wake up too early the next day on account of a dire urge to pee.
15. You Do You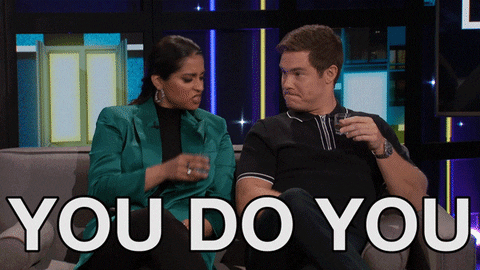 You might be thinking, "Hell yeah! I'm ready to drink!" or "Drinking seems cool, but maybe it's not for me." Either way, you do you. Drinking can be fun for some people, but not for everyone. Never let anyone pressure you into doing something you don't feel comfortable doing. If you want to drink your Mike's Hard Lemonade or drink good ol' soft lemonade, do it proudly. Either way, make a toast to fun nights ahead.
Numbers 6-15 added by Katelyn Dwarpaul on March 31, 2o21.
10 Other Ways to Follow The Virgin Bar Guide for Turning 21
Written by Olivia Carbone
The fun times are here! You're finally 21. Now that you can drink legally, you feel a sense of pride when handing the bouncer your ID. Ever wonder what it would've been like to have something that could guide you along the way? Well, you do now!
If your 21st birthday is soon, you're newly 21 or just in need of a brush-up, this is for you.
16. Turning 21 during COVID-19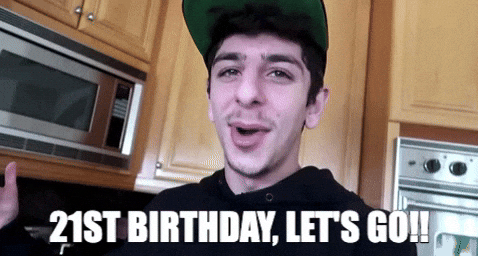 Yes, we know. The pandemic is a terrible time to turn 21. Between all the restrictions for in-door dining and capacity limits, not to mention the drink limits, it's easy to feel down.
"I'm sad that I can't get the full experience but I'm also glad that with where we are right now that I'm still able to sit down at the bar and be with my friends and family," Indiana University of Pennsylvania junior Hannah McCreary said. "Sometimes a more low-key night is what we need. Hopefully, newly twenty-one-year-olds will have plenty of time to enjoy the bar scene. Across the country we are seeing more restrictions being lifted and more people getting vaccines. This will greatly impact the bar scene and will help us get back to normal."
This is an opportunity to find out what drinks you like, what kind of bar is your scene and where you can have fun! Being new to the bar scene and learning how to navigate through that can be worrisome and a little frustrating. With help from friends and checklists like this, you'll find it way easier.
17. Frozen or On-The-Rocks?
First thing's first: frozen = slushie and on-the-rocks means with ice cubes. Now that we've got that covered, you know what to order when you first go out for margs. Margaritas are a go-to at many restaurants. They come in many different flavors and aren't very strong (usually).
"I don't drink/eat sugar so on the rocks was the best option," Indiana University of Pennsylvania graduate student Meghan McCreary said. "One thing to remember is that if you don't have a high tolerance for sugar, maybe you shouldn't order a margarita or taste test one to make sure you will like it."
This can be an awkward question when you aren't sure what each one is. It's always better to think, "Do I want a slushie or a regular drink?"
18. NEVER Leave your Drink.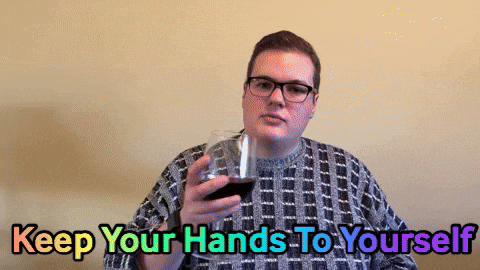 We've all heard our mothers warn us about leaving our drinks unattended and we thought they were crazy. Well, mom's right. With the rise of sexual assault, it's more important to keep an eye out for yourself now more than ever.
"If I'm going to be honest, when I'm at college, I leave my drink which probably isn't good. But I probably would take it with me if I was, like, on vacation or somewhere else," Indiana University of Pennsylvania senior Alexis Smith said.
What do you do? Take your drink to the bathroom, leave it with a friend or just order a new one when you get back. Sadly, 44 percent of men and 56 percent of women unknowingly consumed spiked food or drinks. If you have to leave your drink for any reason, just order another one, have a friend hold it or take it with you to keep you safe. A good thing to also do? Always keep your hand over your drink when you're socializing. This will prevent anything being thrown into your cup.
19. Watch the Shots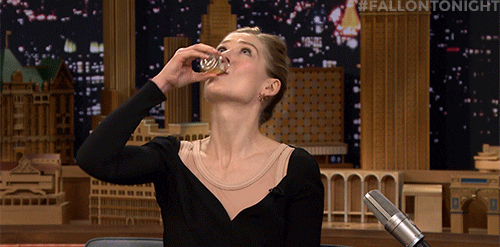 We all know the wild movie scenes when we see the characters taking shots even when they don't feel like it. Don't be that person. Besides the embarrassing stares and the bad morning, this will most likely ruin your bar experience. It's okay to take a few shots here and there, just don't overdo it. Some people tend to believe that you need to take shots to have fun, but that's far from the case. Too many shots can force you to have to end your night early.
"Shots are one of my favorites but you have to be careful," Indiana University of Pennsylvania senior Mason Carothers. "This is the best advice. Yes, they are good, but be careful! Sometimes if you consume too many, you're unable to enjoy your drink."
After the first couple shots you feel nothing, but after five or six it's starts to kick in. Before you know it, your head is in the toilet.
20. Hangover No More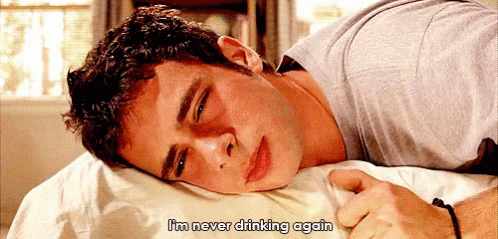 If you haven't heard of these yet, they are a must! Party Smart pills are an herbal supplement recommended while drinking in order to have a better morning. These can be purchased on Amazon or a local health hut. The pill is made in the U.S. with fruit and herbal extracts, and are a MUST for new 21 year-olds that can help turn great nights into even better mornings. Another way to ensure that you have a better morning? Drink water in between each drink.
21. Watching that Figure
On your fitness kick? We got the perfect alcoholic beverage for you. Vodka sodas with lemon and lime are about 40 calories per drink! That's NOTHING. Another tip? Carry Mio in your purse or pocket— it's a healthy way to give it some flavor! Not to mention, they're tasty as well. Other great drinks to try include vodka cranberries and low-calorie beers like Michelob Ultra. Another way to enjoy drinking without overdoing it? Limit how many days a week you decide to drink. Drinking casually can lead to the weight gain. Set aside one or two days a week to drink with friends.
22. Stay Hydrated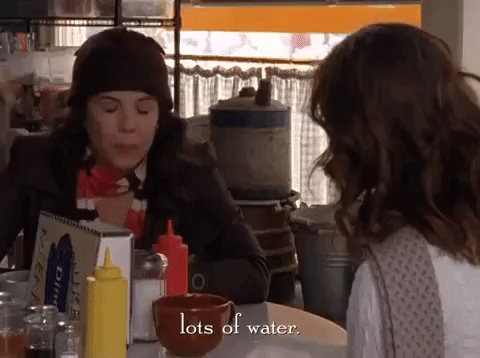 This is KEY! There are many benefits to drinking water, especially when consuming alcohol. Before you head out, make sure your water intake is high throughout the day in order to keep yourself hydrated and healthy. When the night is over, it doesn't hurt to order water before heading home for the night. Don't worry, the older you get, literally EVERYONE does this. If you know a long night is ahead, it's a good idea to drink water in between each drink. This will help keep a good buzz going for the rest of the night.
23. Look out for Yourself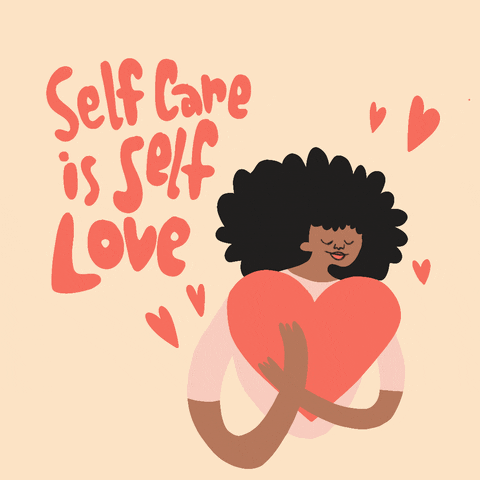 Before heading out, it doesn't hurt to set up your PJ's, a bottle of water and a snack for when you get home. This can help prevent a mess of things for later. Keeping a trash-can right by your bed (hopefully you won't need it!) is another thing that's easier to set up in advance. Before anyone else, your safety matters first. Whatever you have to do to make sure you have a better ending night and morning, do it.
24. Choose your Friends Wisely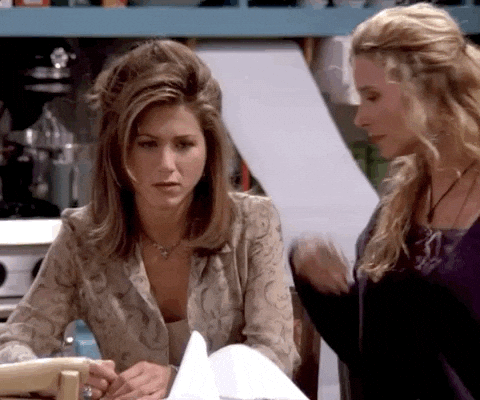 This is the time in your life where you start entering into adulthood. It's also a time where you start to outgrow people and make new friends. Make sure you surround yourself with good people that want the best for you and support your decisions. I've made my best friends for life since turning 21, but I've also lost friends who I thought would be a part of my life forever. It's a hard pill to swallow, but it's part of growing up.
25. Love Yourself
Last but not least, take care of YOU. Just because you're 21 doesn't mean you should feel obligated to go out every time your friends do "just because." My family always told me, "If you have to force the night out, don't go." It's okay to finish your homework, binge watch a show and take some personal time. The bar will always be there. If you spend so much time at a bar, your body will start to look and feel terrible. Everything is good with balance.
Numbers 16-25 added by Olivia Carbone on April 26, 2o21.