While searching for the perfect, trendy outfit, you decide to look on Pinterest. You start off strong pinning away dozens of trends. Feeling inspired, you race to the mall equipped with coupon codes, credit cards and of course, those awesome looks saved to your phone. Then something tragic happens. Even though you found everything you were looking for, your replica of the outfit looks nothing like the ones in the pictures.
Don't feel bad—it's not you; it's them. The truth is, once you pull those girls out of still frame, they don't look so polished and put together after all. Certain picture perfect trends fail to meet our expectations. This leaves us devastated, facing the harsh reality of wearing something we can't move, walk, sit or stand while wearing. Sound familiar?
2. Off-the-shoulder tops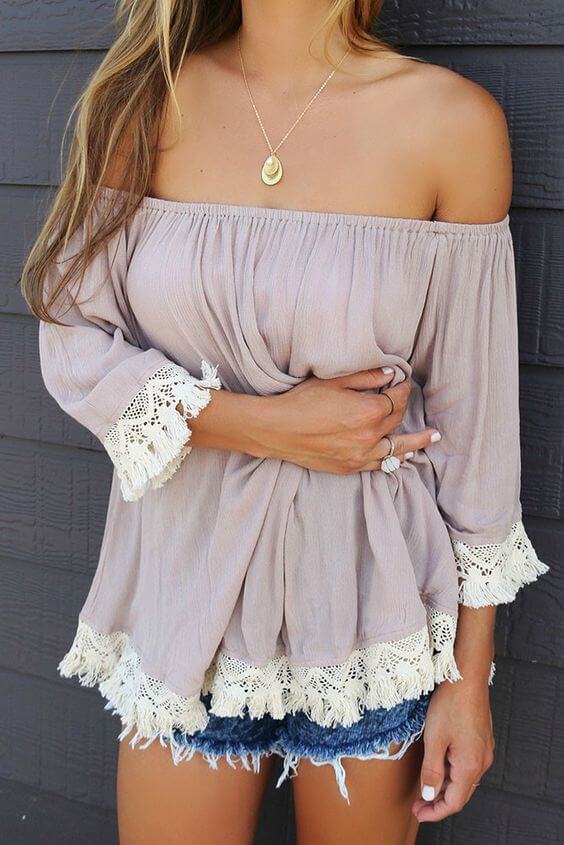 Think about it. Wearing one to class eliminates even the slightest possibility of raising your hand. Wearing one out can make "getting low" mean pushing your sleeves back down into place every time you throw your hands in the air. Even shopping while wearing one feels awkward when you reach for things on high hangers and shelves. To all who venture this trend: Watch out for the frequent ride-ups and adjustments this look requires.