While searching for the perfect, trendy outfit, you decide to look on Pinterest. You start off strong pinning away dozens of trends. Feeling inspired, you race to the mall equipped with coupon codes, credit cards and of course, those awesome looks saved to your phone. Then something tragic happens. Even though you found everything you were looking for, your replica of the outfit looks nothing like the ones in the pictures.
Don't feel bad—it's not you; it's them. The truth is, once you pull those girls out of still frame, they don't look so polished and put together after all. Certain picture perfect trends fail to meet our expectations. This leaves us devastated, facing the harsh reality of wearing something we can't move, walk, sit or stand while wearing. Sound familiar?
1. The Romper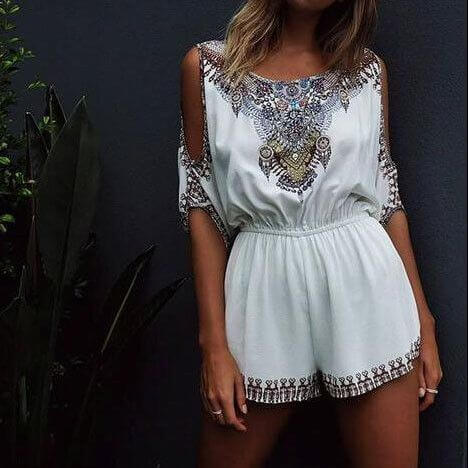 When first trying one of these bad boys on, I felt like I nailed the quintessential summer silhouette. Pants and a top all in one. What more could a girl ask for? Then I faced a problem: I had to go to the bathroom. Suddenly, I found myself butt naked in the Olive Garden public restroom feeling uber-exposed (and sort of drafty). At that moment, I knew the romper wasn't the summer look-du-jour I on thought it was.