…after a relatively long casual conversation about nothing
Guy: "so my room mate is with his girlfriend, I am wide awake and I hate texting, why don't you just come over and we can talk in person?"
The 3am text. It's mere presence, a typed word or two sent through a mechanical device to inquire if "you want to come over ;)" is impersonal. Yet, the message in your inbox with the time stamp of "3 am" infers the possibility of a very personal interaction. So, are you gonna answer? Do you want to come over?
Had I said yes I doubt there would have been much talking. We'd Tip-toe around "watching a movie." Flirtation about which movie would commence- as if it matters. Pick one, press play, feel up, fumble, laugh, fool.a.round., roll.a.round. "Want to move this into the bedroom?" –"umm yeah sure.." jump up, walk to bedroom, make some conversation, and then…well this was the point of the text right?
For the record, this guy and I have no prior history aside from friendly banter and a healthy smile. He said all the right things and made all the right jokes. It wasn't him I was rejecting it was the nature of the proposal. Sure, girls and guys like sex. And maybe my answer a year ago would have been different. But it's a new year, I'm a second semester senior and I've got resolutions: drink more water, be less demanding, focus on attaining a job and having the slightest, maybe, kinda, sorta intentions to have: a bit more fun, a bit more adventure when it comes to guys, hell maybe even a relationship.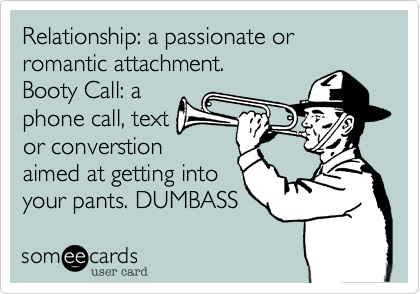 Therefore, I refuse to settle on the text. We're seniors, we've been getting those since freshman year. Can we play a different game? Can we "up the ante?" David Schmann of Vanderbilt University 2013 lent me this revelation: "The boy/girl interaction script has flipped. Total 180 from our parents – instead of wooing, dinner leading to sex it's [now] drunk hookup maybe leads to dinner and a relationship. So it's very normal now to start with a booty call [drunk hookup] and then you realize you like her post-sex…."
Call me old fashioned BUT, I am struggling with the demands of the new hook-up culture. I really want that guy hanging out by my window with a boom box, or someone to pass me a note with a "Wanna go out? Yes, no, maybe?", or some other childish almost naïve high school attempt to grab my attention. The cold touch-screen typed remark "wanna come over?" just doesn't do it for me anymore.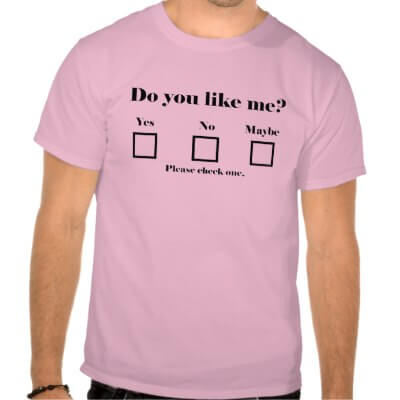 Maybe the script has flipped, and that is another conversation for another day, but as far as I am concerned it's a b*tch to get up from bed in the middle of the night to go over to whomever's place just to do a dance around the inevitable sex when we all have things to do in the morning. Especially, especially when in the end someone is always left to wonder if there could be something more.
So I propose that if you are askin' for it, a little more effort in "the ask" is preferable. Even more, be straight with your intentions. If you just want to have fun, be forward about it, no need to dodge messages or calls or waste someone's time. As for me, it's my very last semester, I have no time to waste, my baseline for any night here on out will forever be: epic. So if you have a boom box or a piece of paper with a pencil, you'll know how to grab my attention.
Photo taken from kineto.com