In 2020, it seemed like the horror would never stop. From the pandemic, to social unrest and natural disasters, scare after scare continued until its last day. This didn't make the weight of my personal struggles any lighter. If you're anything like me, getting wrapped up in the negative comes easy. With all the struggles came numerous opportunities for personal growth. The extra time gave us a survival guide for the future, a chance to turn all that negative energy into productivity and positivity.
Keep reading for the most important lessons you can learn from the whole mess of 2020, and gain some insight for all of you who need a change!
1. Reading will transform your life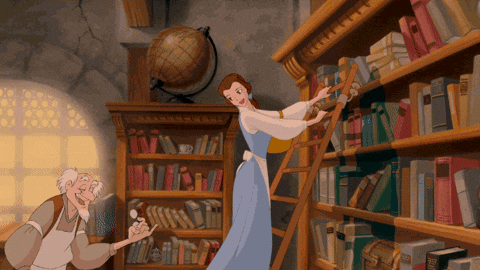 If staring at your computer screen for hours on end exhausts you, take a shot at reading a book. Choosing a genre that you enjoy will allow you to find yourself completely mesmerized by the world the author creates inside the pages.
"I started binge-reading since the pandemic started," St. John's University senior Jennifer Tenuto said. "It's nice to escape into a book's plot to forget about the world around you, even if it's just for a little bit."
Reading will place you at the scene of a crime, allow you to witness a love story, or even fly a dragon (Game of Thrones, anyone?). Just sit back, relax and allow yourself to get swept away by the magic on the pages!
2. Meditation: The key to keeping a sound mind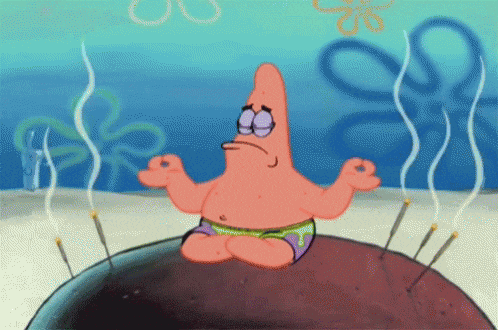 Being alone with your thoughts becomes significantly difficult on a daily basis, especially in 2020. Before last year, I never meditated. Meditation trains your brain to maintain mindfulness, making the thought process less anxiety-ridden. Trust me, dedicating 10 minutes a day to mediation will make for a calmer version of you!
3. Music keeps me going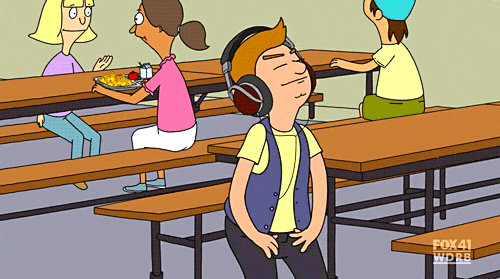 Music completely changes the way people go about their days. Platforms such as Spotify, Apple Music, Pandora, etc. cater to the music that best suits you. Playlists exist for absolutely any mood imaginable. From instrumentals to R&B, you will surely find a playlist that fits your specific taste. HBO's official Euphoria playlist will leave you, well, euphoric. You know what that means, time to stream! Make your room your dance floor or take a drive with no destination. In either path you choose, let the music be your guide.
4. Channel your inner activist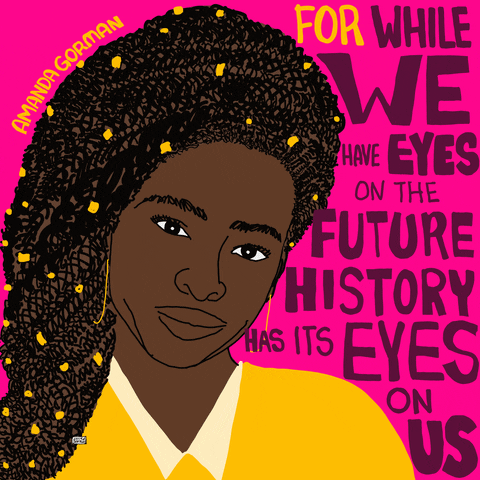 Throughout 2020, I felt like I didn't contribute to some of the major cultural movements due to the pandemic. Social media taught me that other means of contributing to a cause do exist. Donating virtually and posting links to different accounts helps to spread awareness. If you don't participate in social media, get educated in the causes you find yourself passionate about. By doing so, you open up new ways of thinking for yourself and others.
5. Wine night—an absolute must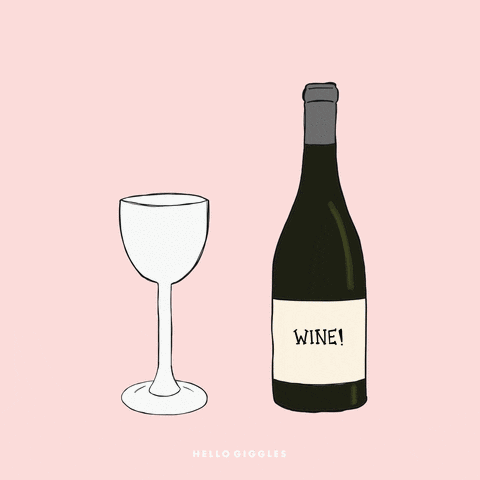 On the cold, snowy nights with nothing to do and nothing to see, there's absolutely no harm in pouring yourself a generous glass of wine. If you're 21 and older, settle down with a rich red, fruity white or a sweet pink Moscato! While you drink, go ahead and play one of your favorite playlists to pair with the heaven in a glass. If you want to make the night extra fancy, create a charcuterie board with your favorite meats, cheeses and fruits (green grapes, yes please). Scheduling wine nights once a month definitely spices up life when the weeks begin to feel bleak.
6. Build a Support System of Friends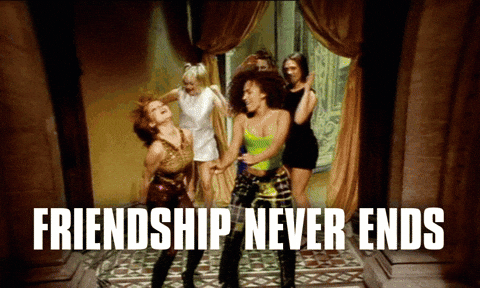 Feeling like the loneliest person in the world during a global pandemic isn't as dramatic as it sounds. Just remember, though, if you feel this way, you can find someone who experienced the same loneliness—and not too far away! Your friends most likely feel the same. Don't be shy, send them a text. Your friends will be there for you in a heartbeat.
7. Zoom calls can be fun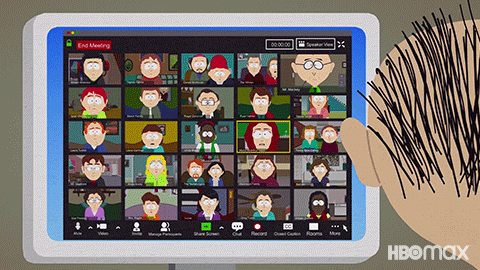 No, zoom calls don't restrict themselves to endless meetings and classes galore. Utilize zoom for fun-filled activities such as wine nights, movie nights, group workouts and the ever-so-popular PowerPoint nights! This may sound crazy, but the more you use Zoom for fun, the less pressure you will feel during class and work. This actually acts as an exercise to help you let down the rigidity and awkwardness that the platform often brings during formal chats.
8. Hobbies turn into talents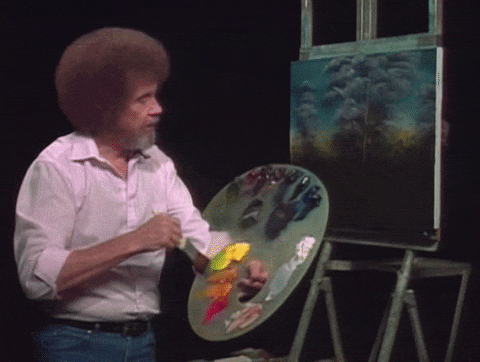 As we all know, almost everyone had quite a bit of time on their hands last year. This goes to show that with a little practice and proper scheduling, hobbies quickly turn into talents. If there's a particular hobby you know you love, like knitting or dancing, take the time out of your day to enhance the skills you already possess. If you don't retain a hobby, certainly take one up! You may come to realize that among a plethora of activities, you will unlock a passion you never knew you had. Who knows, it may even guide you in choosing a career path.
9. Get reacquainted with nature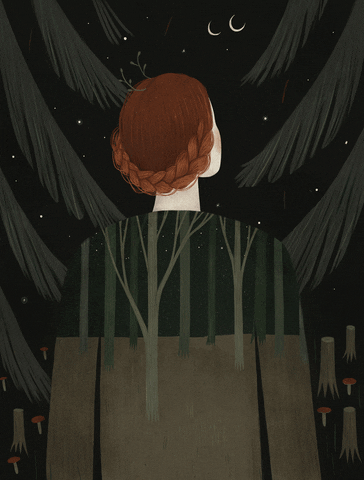 I especially learned the importance of outside time. A ten-minute walk every day makes a world of difference. Do your research and see if you live near a national park or greenway. Gather a small group of friends and go on a socially distanced hike to the very top of the mountain. The feeling when you reach your goal? Exhilarating. If you can't drive, take a walk around your block. Breathing the fresh air, listening to the singing birds and the hustle and bustle of your community remind you that the world outside your home waits for you!
10. Journal your experiences, even the on days you do nothing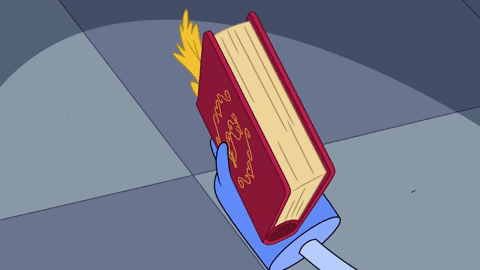 Like meditation and 10-minute walks, journaling allows the opportunity for self-growth. You learn new things about yourself whenever you journal (maybe even opening the possibility for one hell of a story). If expressing your feelings doesn't come to you easily, use the following prompts to help guide your writing and emotions: the weather made me smile, this song made me think of…, I am looking forward to…, I am reminiscing about…and more!
11. Self-care comes in many forms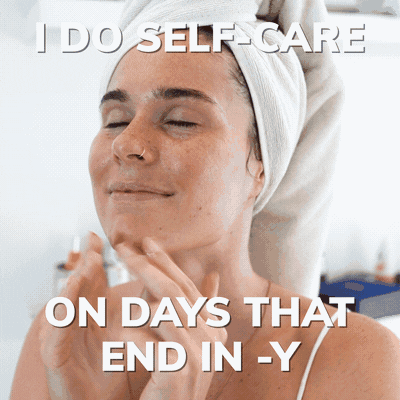 Tall or short, young or old, self-care boosts happiness to the max. Do a facial, take an hour to relax; there's nothing wrong with dedicating some time to reassess. If your energy is low, take a 15-minute power nap to liven yourself up. Don't forget to top it off with a smoothie! Like wine night, you can easily dedicate an entire day to self-care. A spa day or two will rejuvenate your spirits and your skin!
12. Yoga opens up the mind and body to new possibilities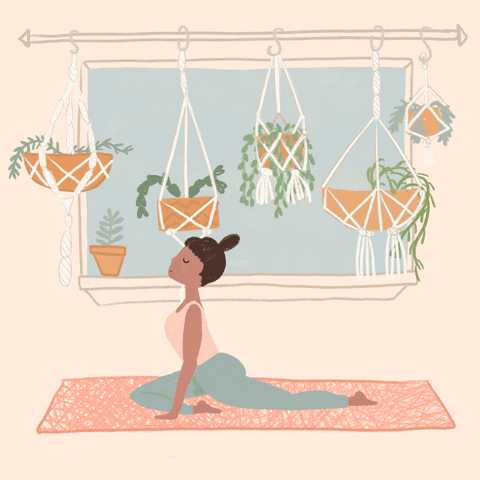 Working out may not be for you. Prioritizing appearance over health during workouts may make the activity toxic for some. Instead, take a shot at yoga. Yoga focuses on mindfulness along with moves to keep the participant active.
"Since starting yoga, it has increased my awareness of my body and wellbeing. It encourages me to focus on my breath and to have a positive, clear and strong mind," St. John's University senior Rossana Valente said.
Yoga combines exercise and meditation, which makes it for the perfect well-rounded mind and body activity. Remember, practice makes perfect. When you become an expert, then you may even want to try a goat yoga class.
13. Put yourself first—it will make you happier
Being selfish doesn't always have negative connotations. Sometimes we need to do the things that make us happy. Being a people pleaser never results in long-lasting happiness.
"After being in quarantine and alone for so long, I started to read a lot of blogs and books about happiness. I've come to realize that focusing on myself, my health and my happiness is the most important thing for me to grow as a person," Boston College sophomore Victoria Basic said.
There's a significant difference between being supportive and putting others first. Being supportive shouldn't require you to sacrifice parts of yourself or your dignity. If you notice a pattern of toxicity in your relationships, move on. The first step in putting yourself first remains to be recognizing those who put you second.
14. Channel your inner Remy and find that inner star Chef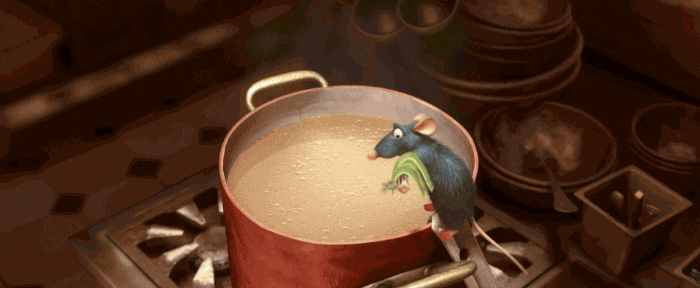 We all can't become the next Iron Chef, but by practicing your favorite family recipes or even taking a crack at one that you came across on TikTok, you may realize that you have a bit of chef in you after all. Don't immediately throw yourself in the deep end with a pot roast! For inexperienced chefs, start yourself off with a homemade salad dressing and work your way up. Gen Z blesses us with new foodie fads every single day on TikTok. Whether you recreate the famous Gigi Hadid penne vodka or put an original spin on the creamy feta pasta, you'll see that cooking doesn't hold as many difficulties as you'd expect.
15. Taking classes over breaks can be fun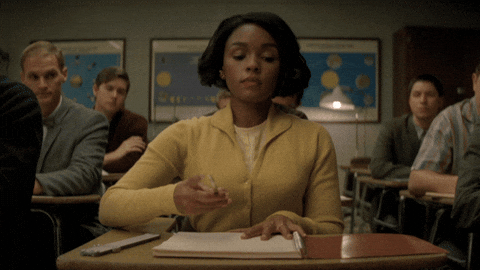 Paging fellow bookworms—take a winter or summer course. It's worth it. Trying to tackle five classes or more a semester places indescribable stress on students. Summer and winter courses offer countless educational opportunities without the hassle of stress. Courses at private universities get quite expensive and scholarships usually don't cover them. Instead, search through the course listings from your local community college, you may find what you didn't know you needed.
16. Working remotely increases productivity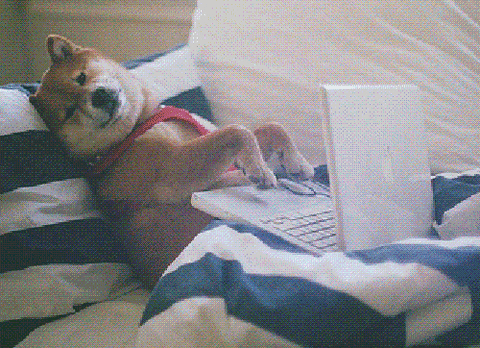 Working remotely proves its difficulties more often than not. It does, however, teach you how to work productively in a comfortable space. This might wind up being helpful in trying to take on a new hobby or master an old one. This skill may feel daunting and may take a while to perfect, but in the end, you will notice that you can easily focus on school and work projects while being at home. Taking a nap will certainly lose its tempting lures.
17. Take a shot at being a pet parent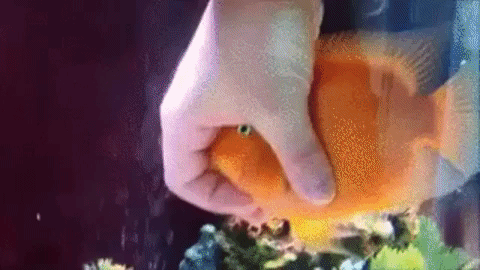 Pets make the world a happier and better place. If you know you need experience before adopting a dog or a cat, try a fish instead. Yes, a fish! Adorable, receptible and trainable. Believe it or not, fish make for great quarantine buddies. Before adopting a pet, do your research. The most important part of pet parenting requires a proper preparation. Don't forget to create an environment that will best suit your pet!
18. Binge-watch opportunities never end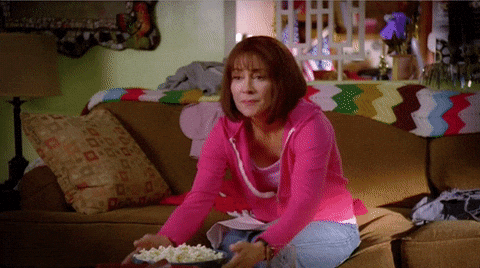 From Netflix to Hulu, HBOMax to YouTube, you can totally find something that fits your profile. Like Spotify, there's an array of shows to fit your mood, persona or preference. Comfort characters, like friends, sometimes act as support systems. Scroll through your streaming services to hunt for new characters to add to your list of favorites. Whether you're a Frasier enthusiast or a thriller junkie, the opportunities to binge-watch never cease.
19. Redecorate your favorite space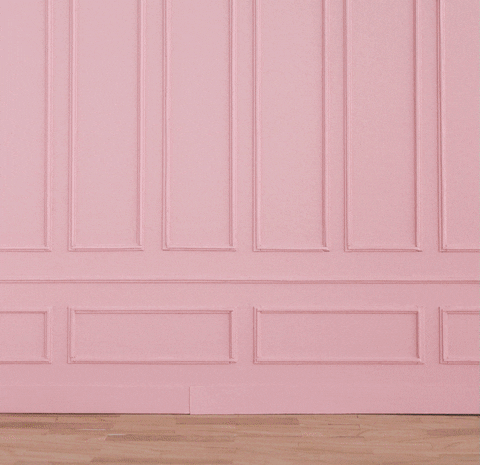 Being home all the time means being comfortable. If you find yourself constantly spending time in a room that was decorated long ago, it may be hard to get comfortable there because it doesn't fit with your new personality. You know what that means— it's time for a change.
"Everyone needs a refresher once in a while, and what better to do than redecorate your room or office? With some new art, furniture or pillows, you could change your space into something you love, even on a budget," Boston College senior Nicolette Karabaic said.
Fellow broke college students, find a way to make that budget work! The internet can provide you with many DIY options to help you limit spending in lieu of redecorating your favorite space. Be sure to check out Pinterest, YouTube, and TikTok for tips and tutorials to follow on a budget.
20. Support local restaurants
Be sure to order from the restaurants you frequent along with new ones that open up in your town. You will help your neighbor's business thrive, along with scoring a delicious meal. Living in a metropolitan area means the options feel endless. If you enjoy home-cooked meals, designate one day a week to explore restaurant options in your area. Take a leap and try a cuisine you never experienced before. On your food journey, you may uncover a new favorite meal.
21. Learn a language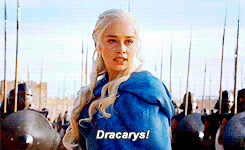 Duolingo offers every language you can think of: Spanish, German, Russian and even High Valyrian. If your dream is to command a dragon-like a fearless Khaleesi, check out Duolingo! Learning a new language keeps the mind stimulated. Practice 10 minutes every day and soon enough, you'll be a pro. Be warned, the Duolingo owl will be there to hound you if your diligence slows down.
22. Make sure to do things that excite you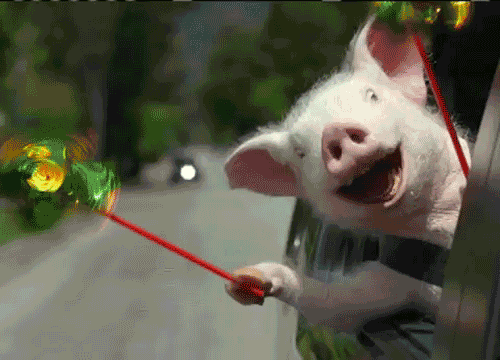 During a pandemic, life tends to feel drab. Getting sucked into a world of dullness creeps in at unexpected times. Fear not, for this may end up as the solution! Be (safely) impulsive and spontaneous, for your own sanity. Your choices during this will be limited but doing something to spice your day up will make you a happier person. In short, try a tattoo—something you won't regret in the future, though.
23. Appreciate the little things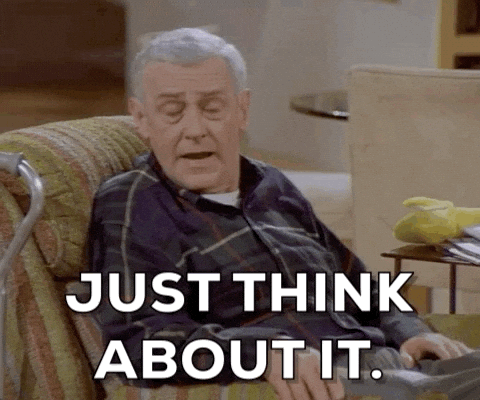 Once upon a time, there lived a girl who wanted to sit home and waste the day away. Her mother asked her to take a ride to the grocery store, but she declined. She didn't feel like leaving the house. Tomorrow I'll go out, she thought to herself. Then… the pandemic hit. I think one too many of us relate to this anecdote.
"Going to the grocery store during quarantine makes me so excited," Fordham University senior Anna Basic said. "I would say I learned to appreciate the little things. I realized how grateful I was for the things I took for granted before the pandemic."
Today, gratitude emerges in our daily lives in the strangest places. Everyone wants what they can't have. If you experience trouble practicing gratitude, take a tip from Big Mouth's "Graditoad." In the Netflix original series, he encourages the characters to think about life's treasures in times of sadness and loneliness. Keep in mind that sunny days always follow cloudy ones.
24. A healthy mind makes for a healthy body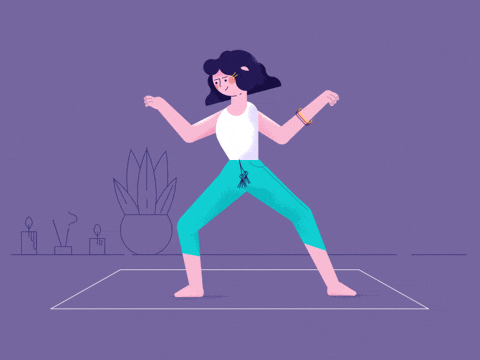 Last year's events caused insurmountable pain, immense loss and suffering to millions upon millions of people. Getting caught up in the negative proves easier than expected. With these small tricks, though, I learned how to make the best out of an awful situation. Incorporating activities into your daily life makes a huge difference. Remember, don't limit your capabilities. You can achieve anything you put your mind to.
Now, get to Amazon and purchase that planner that's been sitting in your cart for three weeks— you got some scheduling to do!