If you identify as a history buff, you've probably heard of Williamsburg, VA. But the city hosts so many more fun things than just colonial actors sweating in their petticoats and jackets.
Take a look at this list of 24 fun things to do in Williamsburg at any time of the day.
6 a.m. Grab breakfast at a Pancake House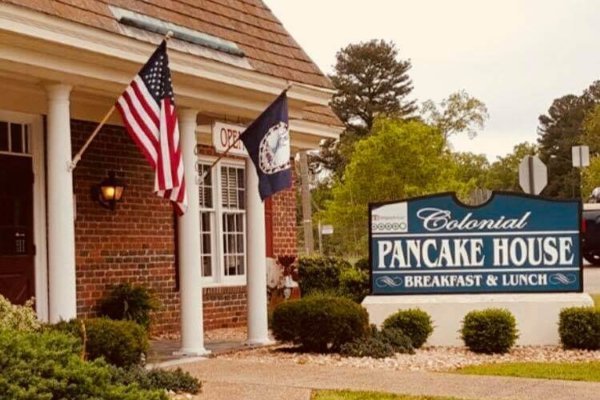 You absolutely cannot come to Williamsburg, VA without enjoying one of its many pancake houses. Start your day off with the most important meal, and stuff your face full of delicious breakfast foods. With one around basically every corner, you'll never worry about missing out. Try Colonial Pancake House for pancakes, omelets and burgers—and a gluten free menu—or the Smokey Griddle Pancake House, which offers huge griddle platters. The only problem you'll face: picking your pancake house poison.
7 a.m. Book an early tee time at the Kingsmill Golf Course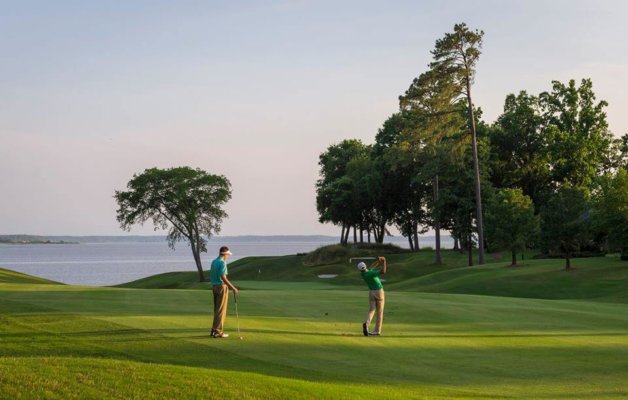 This resort, aside from its luxury hotel rooms, also boasts a magnificent golf course. Grab some friends or go solo and book an early tee time to ensure some quiet and relaxed golfing. Once you finish, take a trip to the spa or go shopping in the resorts many stores. And, if you lack golf skills like me, sign up for professional lessons (never again will I accidentally throw my golf club). Now you can keep up with all your golfing friends or achieve a personal goal.
8 a.m. Hike at York River State Park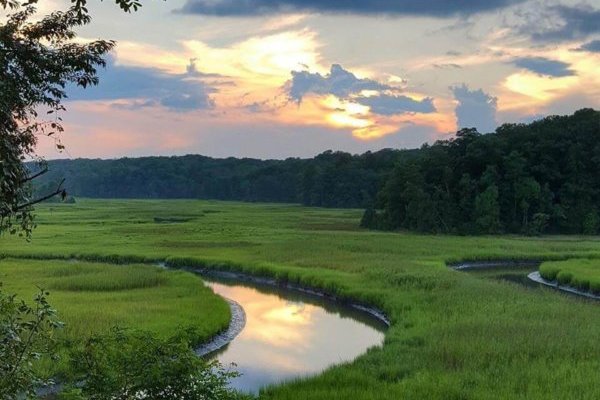 This nature park lining the York River and its unique combo of fresh and salt water ecosystems basically ensures you'll see a wide array of wildlife, including Great Blue Herons, Blue Crabs and venomous snakes (eek), as you canoe through the water or hike on its shore. The three picnic shelters that line the river means you can start your day with some exercise and finish it off with restful snacking.
9 a.m. Walk through the Farmers' Market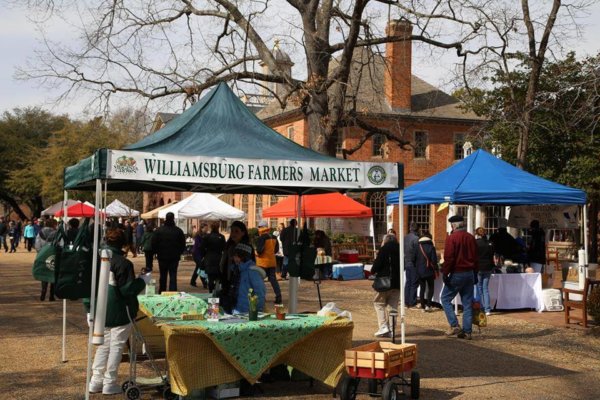 Every weekend, Colonial Williamsburg hosts a farmers' market. Vendors line the streets selling everything from fresh produce, to small plants and succulents, to books and even cold drinks. Not only will you score some delicious fruits and veggies, but you'll run into your fair share of golden retrievers, pugs and dachshunds. You decide: Farmer's Market or college student heaven?
10 a.m. Explore Colonial Williamsburg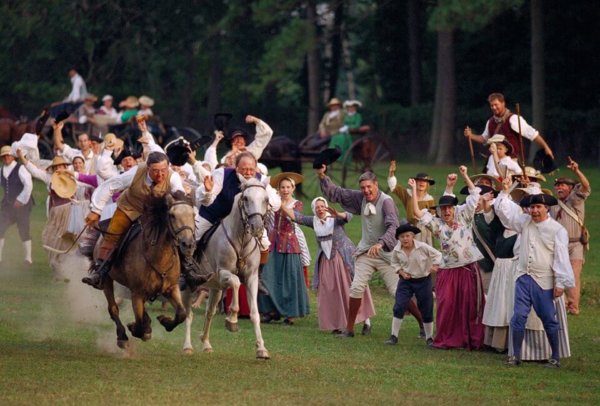 Though Colonial Williamsburg remains a popular tourist attraction for history buffs, not everyone comes to watch the reenactors sweat in the summer heat. "Colonial Williamsburg is my favorite spot because it houses all my favorite places to walk around or dog spot or enjoy some time outside," William & Mary sophomore Erin Paasch said. Whether you come to engage with the colonial atmosphere or simply wish to wander in a peaceful place, the Colonial town proves the perfect destination. And don't worry, some of the buildings even have modern AC.
11 a.m. Visit the Powhatan Resort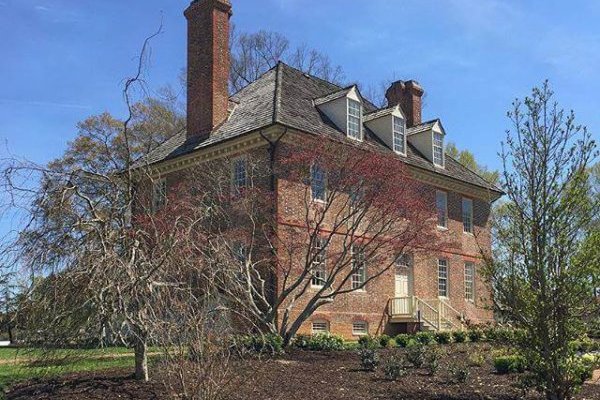 If you find yourself wanting to engage in even more history, you might want to check into the Powhatan Manor Resort. If you need to relax from engaging in so much history, you can come here too. Don't be fooled—this restored sixteenth century house does not lack modern amenities, such as a sauna, a pool, tennis courts and a mini-golf course. "The Powhatan Resort is my favorite place in Williamsburg. It's so beautiful," William & Mary junior Justin Christian said.
12 p.m. Channel your inner child at Busch Gardens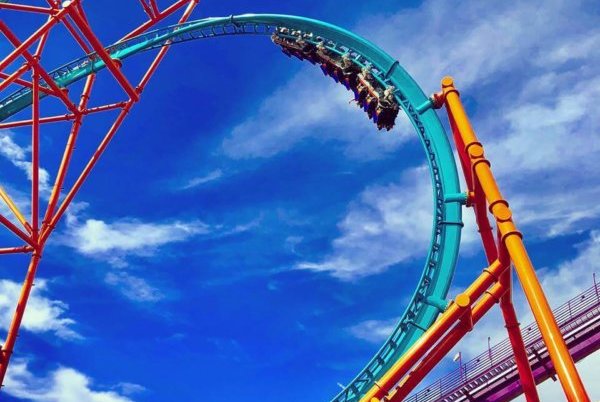 Sure, you could spend all day on a Busch Gardens adventure, but spending an hour here provides just as much fun. Enjoy the second largest dive roller coaster, the Griffin. Eat lots of cool food inspired by countries from all over the world and wrap it all up in childhood nostalgia. What more could you want from a vacation—besides maybe a longer one.
1 p.m. Eat lunch at the Cheese Shop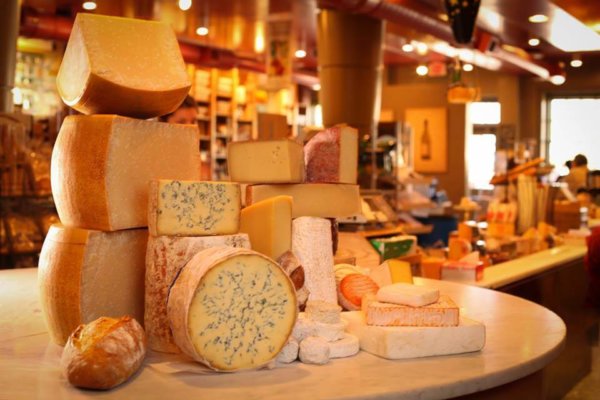 Another Williamsburg staple, the Cheese Shop has basically everything you want from a lunch venue—quick, easy and delicious. "I love the cheese shop," William & Mary junior Matt Zanger said. "They do the little things well, like always perfectly toasting my sandwich." Get classic sandwiches such as turkey, chicken or grilled cheese, and pair it with your fave wines and cheeses available right there in the store.
2 p.m. Relax at College Creek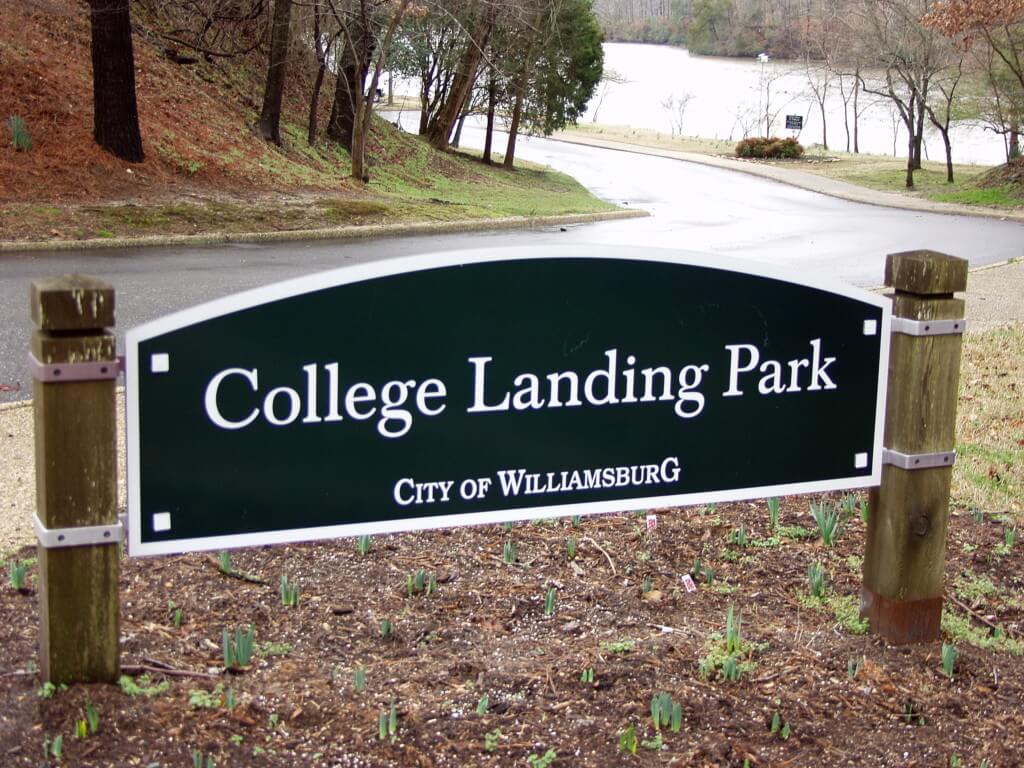 If you want to catch some sun and play in the sand, visit the small beach on the James River affectionately known as College Creek. "I go there to blow off steam, especially after a really busy week," William & Mary sophomore Caitlen Macias said. You can host parties, picnic, walk on the dock or just snooze on the sand. College Creek offers whatever kind of relaxation you need, and trust me, college students need it.
3 p.m. Walk through the Abby Aldrich Rockefeller Folk Art Museum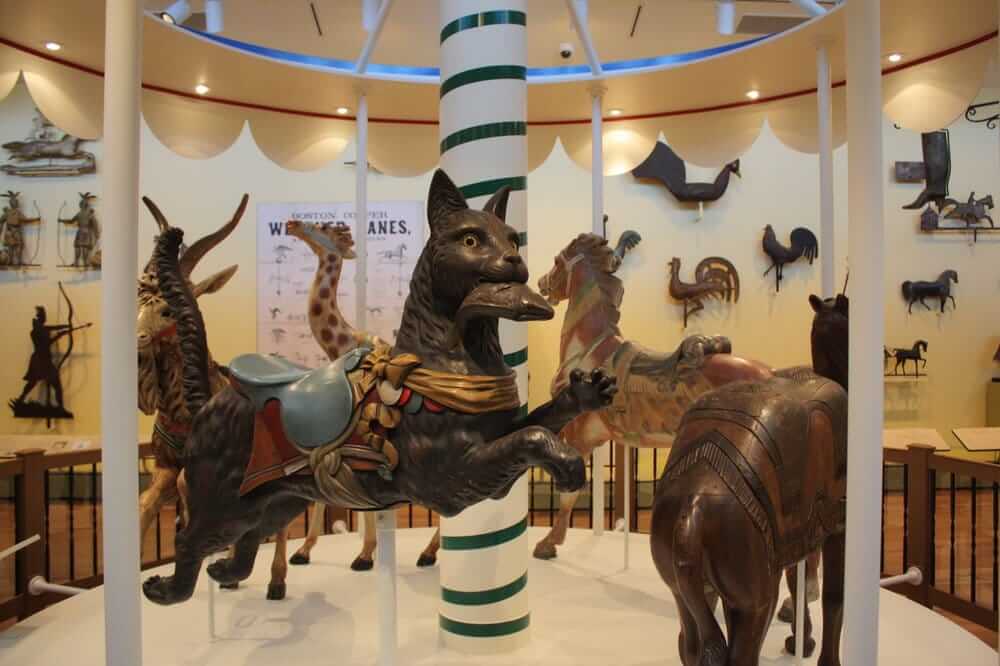 This museum holds one of the largest collections of American folk art made by self-trained artists and craftsmen. Everything from paintings, sculptures and quilts can be seen within the museum. I challenge you to find a more perfect way to spend an hour of your day while appreciating some truly great art.
4 p.m. Binge on Books at Mermaid Bookstore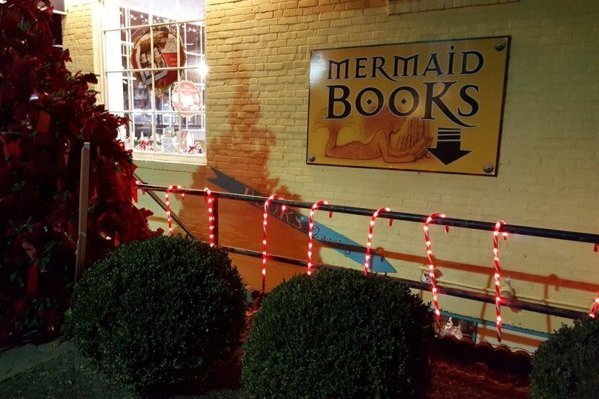 If you love quaint, secondhand bookstores go to Mermaid Bookstore. "One thing my friends and I always do is go to Mermaid Books in Colonial Williamsburg, one of my favorite spots here and it's full of antique books for cheap prices (great for broke college students)," William & Mary freshman Riley Smith said. It sits right next to two ice cream shops, Kilwins and Baskin Robins, so you can reward yourself after long, tedious hours of book shopping. I know, it sounds exhausting.
5 p.m. Explore the College of William & Mary Campus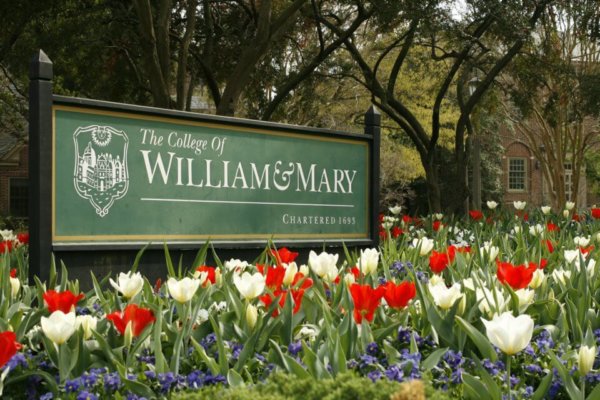 The beautiful historic campus will definitely provide some calming vibes. Red brick buildings surrounded by trees, friendly students wherever you go and lots of cute squirrels make this a must-see destination. Plus, post-visit you can say you went to the second oldest college building in America—shoutout to the Wren Building, built in 1693 and still going strong.
6 p.m. Fuel your caffeine addiction at the Spice and Tea Exchange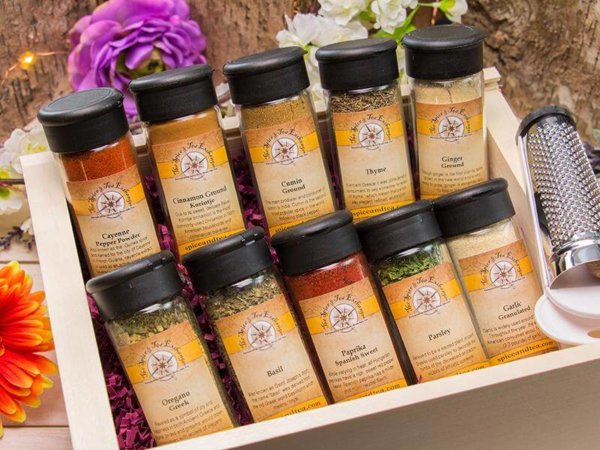 If you couldn't guess by the name, The Spice and Tea Exchange sells a wide range of spices and teas. "It's one of those cozy niche stores that make Williamsburg so wholesome," William and Mary sophomore Alyson Logrono said. Not only does it sell green, black and herbal teas, but it also supplies eight different "wellness teas" that keep you healthy while allowing you to indulge.
7 p.m. Enjoy dinner at El Sabroson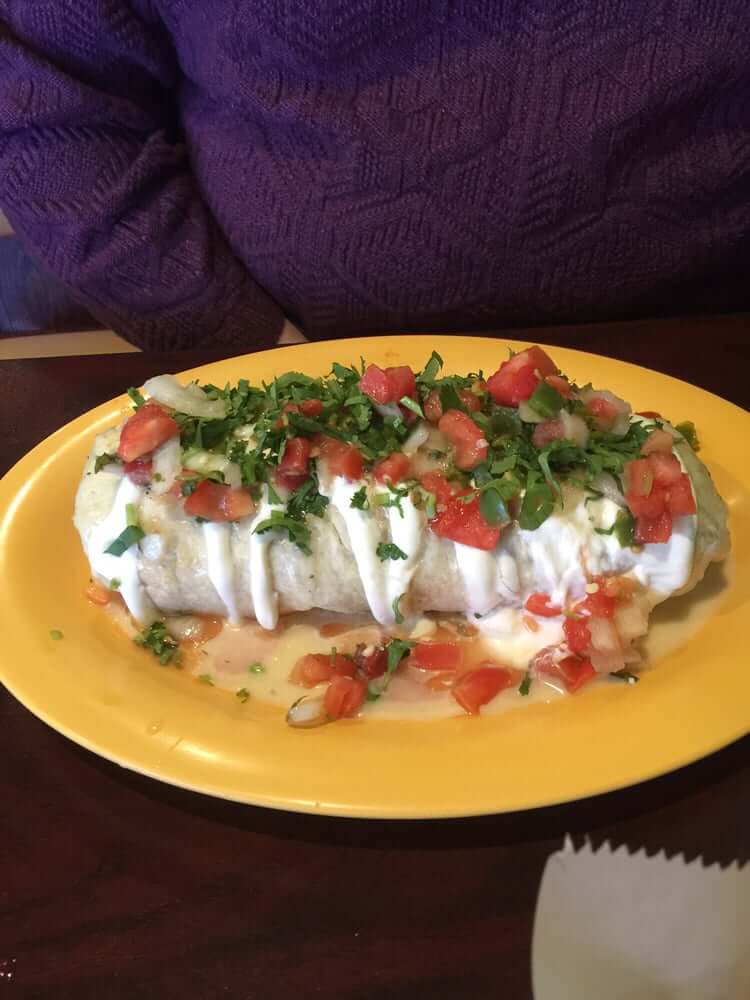 After a long day of walking and sightseeing, you'll feel ready for some great dinner. El Sabroson can definitely fill that food void. "It's my favorite place to eat dinner because they serve authentic Peruvian and El Salvadorian food," William & Mary junior Hannah Flowers said. Their menu offers a vast array of choices, including Peruvian classics like Papa Huancaina and Salvadoran pupusa, all at pretty low costs.
8 p.m. Laugh all night at the Comedy Club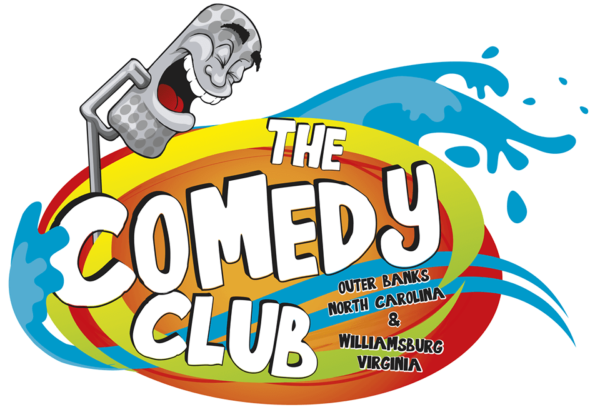 You can't go wrong with live entertainment. The Comedy Club of Williamsburg features headlining comedians every week in a standup comedy show. Live music accompanies the performances of famous comedians who have seen the stages of HBO, Conan and NBC programs. If you love to laugh—and I mean, come on, who doesn't—this show should make your to-do list.
9 p.m. Scare yourself with an hour long Ghost Tour
Lions and tigers and ghosts, oh my. Like any major historical city, Williamsburg has some pretty epic ghost tours. Get a group of friends together and prepare to feel scared as you walk the haunted streets of the colonial city at night. Choose from three different tours: a mild yet eerie candlelit walk through the Williamsburg streets, the "extreme" ghost tour endorsed by actual ghost hunting specialists and a tour a little farther away in the streets of Yorktown. Prepare to feel spooked.
10 p.m. Satisfy your sweet tooth at Kilwins Chocolate and Ice Cream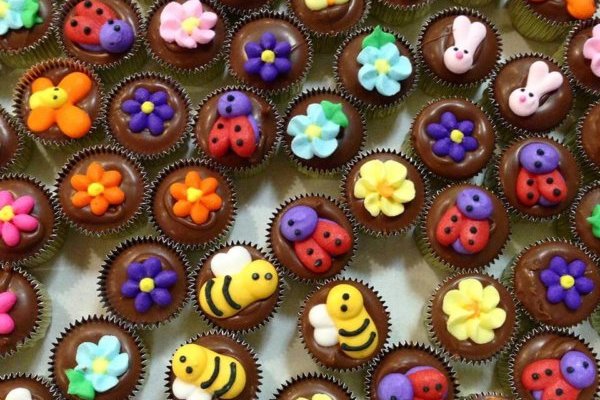 You can't ever go wrong with desert and in Williamsburg you can't go wrong with Kilwins. The smell of the freshly made fudge, candies and waffle cones hits you as soon as you walk in the door. By the time you leave you'll have your pockets stuffed and hands full of all sorts of chocolates and sweets. Just don't let your parents know how much you actually spent there.
11 p.m. Grab a beer at Amber Ox's in house brewery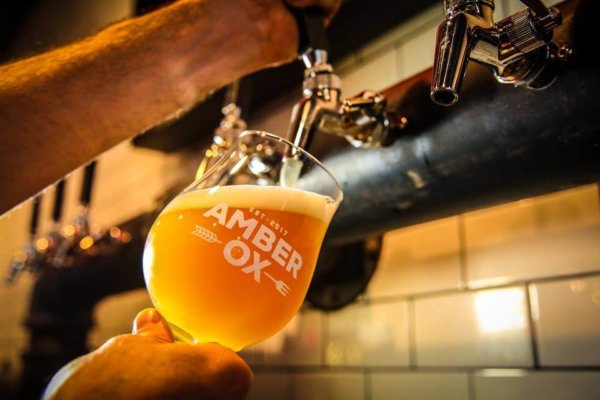 A new restaurant/brewery in Williamsburg, Amber Ox provides a unique list of beers brewed right there in house. You can't go wrong with favorites such as "No Puppy Guarding," "Sciencing is Hard" and "Always a Ghost." They constantly experiment with new flavors, which gives returning costumers something new to look forward to every trip and first time goers a sure reason to return.
12 a.m. Drink at the College Deli Bar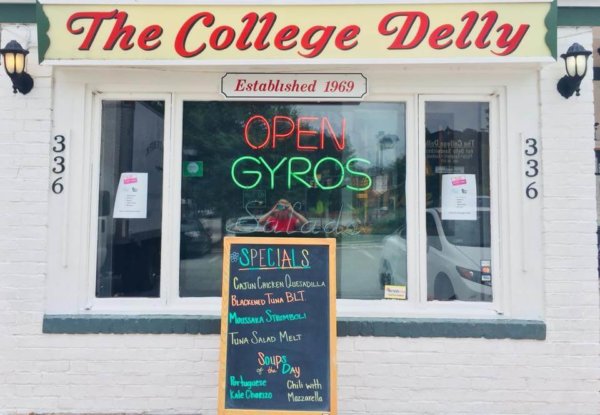 You can't come to a college town and not experience the bar scene. Start your night—or your morning—off right by visiting the College Delly. Its classic bar atmosphere draws in many students. "It's great to unwind at the College Deli after a long week," William & Mary junior Evan Oldshein said. A trip to the College Delly Bar guarantees you'll have a blast hanging out with lots of cool people, whether or not you remember it the next morning.
1 a.m. Drink even more at the Green Leaf Café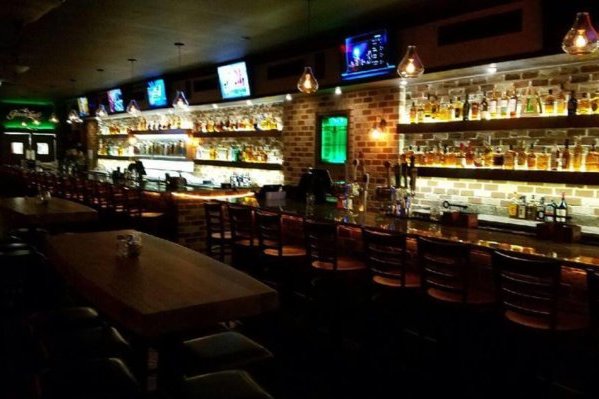 Keep the party going with a good old fashioned bar hop. This little pub, sitting right across the street from College Delly, provides a calmer atmosphere as compared to the classic busy bar. Plus, they serve amazing drunk food. If you don't believe me, just try the mac and cheese.
2 a.m. Ride the Jamestown-Scotland Ferry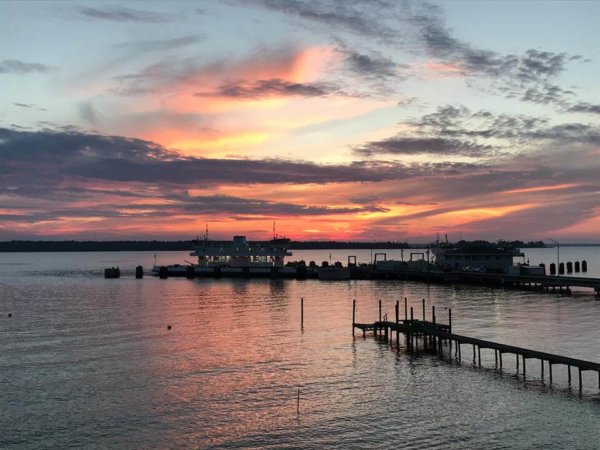 The Jamestown-Scotland Ferry runs through the James River and offers amazing sights (both day and night with its upper deck) free of cost to its patrons. If you ride in the morning you'll see the wonderful sights of the water and wildlife and if you choose to ride at night, the upper deck means you can look up at the stars. The whole trip is only about an hour and you'll be happy you spent the time to try it out.
3 a.m. Go to a 24-Hour Restaurant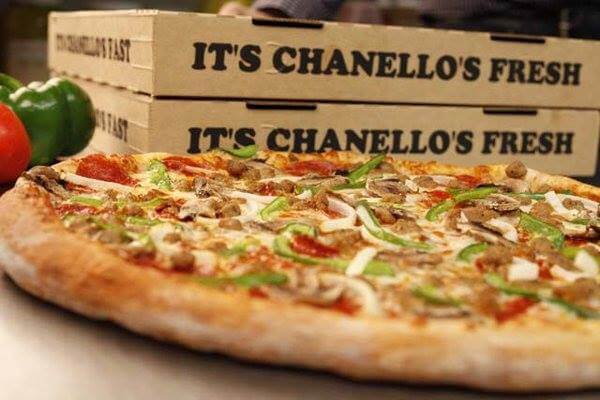 If you need fuel after a long day go to one of Williamsburg's 24 hour restaurants. Just drive down Richmond Road and you'll see all the glaring neon signs: Cookout, IHOP and Williamsburg's own Chanello's Pizza, a seriously great pick me up after a seriously exhausting day.
4 a.m. Do the William & Mary Triathlon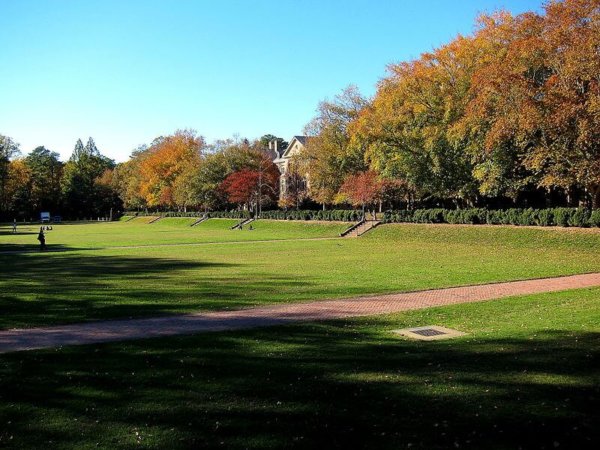 If you want to take your vacation to the next level, think about trying this adventurous—and risqué—William & Mary tradition. "I like the Triathlon because it's a tradition created by the students and it's fun to watch naked people run around at night," William & Mary sophomore Marilyn Bandy said. Working in three parts, you have to streak the length of the William & Mary's Sunken Garden's, skinny dip in its Crimdel Lake and sneak into the Governor's Palace. A great adventure at no cost to you—except maybe a small piece of your dignity.
5 a.m. Watch the sunrise at Matoaka
Finally, end your busy day with a relaxing trip to Matoaka. "My favorite spot on campus is the Matoaka Trails. It's a nice way to take a break and be in nature, and the lake is a great spot," William & Mary sophomore Kelsey Vita said. Once you've hiked through the trails, sit back, relax and wait for the sunrise.