Experience west coast vibes while you visit Pasadena. Located in Los Angeles County, this modern and vintage (yes, both at once!) city may fool you with its stereotypical Cali exterior. Yet when you submerge yourself here, you see a city full of history, fun and laid-back California vibes. Plus, if you geek out when someone mentions anything science related, book the next flight to Pasadena to see all the sci-fi and adventurous digs this city offers.
Learn more about these 24 things to do in Pasadena.
6 a.m. Visit Eaton Canyon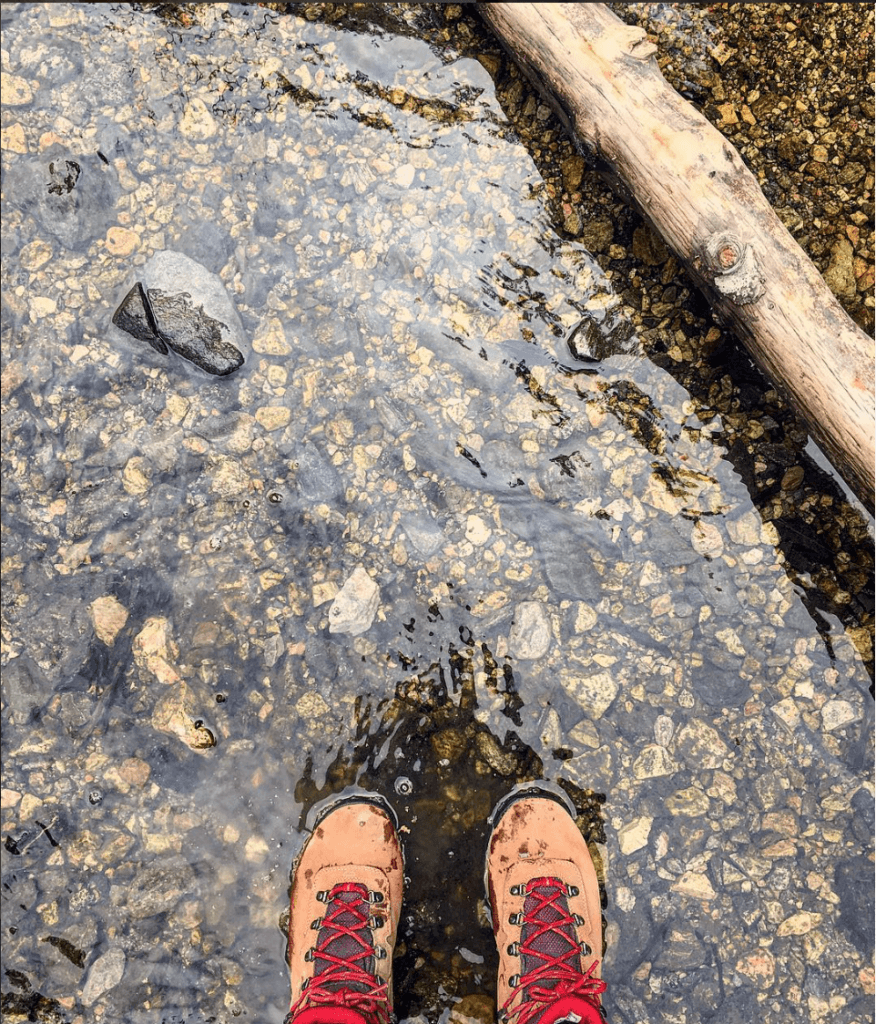 Take a hike, go on a tour or spend all the time in nature that you want at Eaton Canyon. Take pictures for your Pasadena photo collection while viewing the animals and nature in the Canyon. Stop by the gift shop to purchase a keychain or souvenir before you back to your home.
7 A.M. Grab a Cup of Coffee at Jameson Brown Coffee Roasters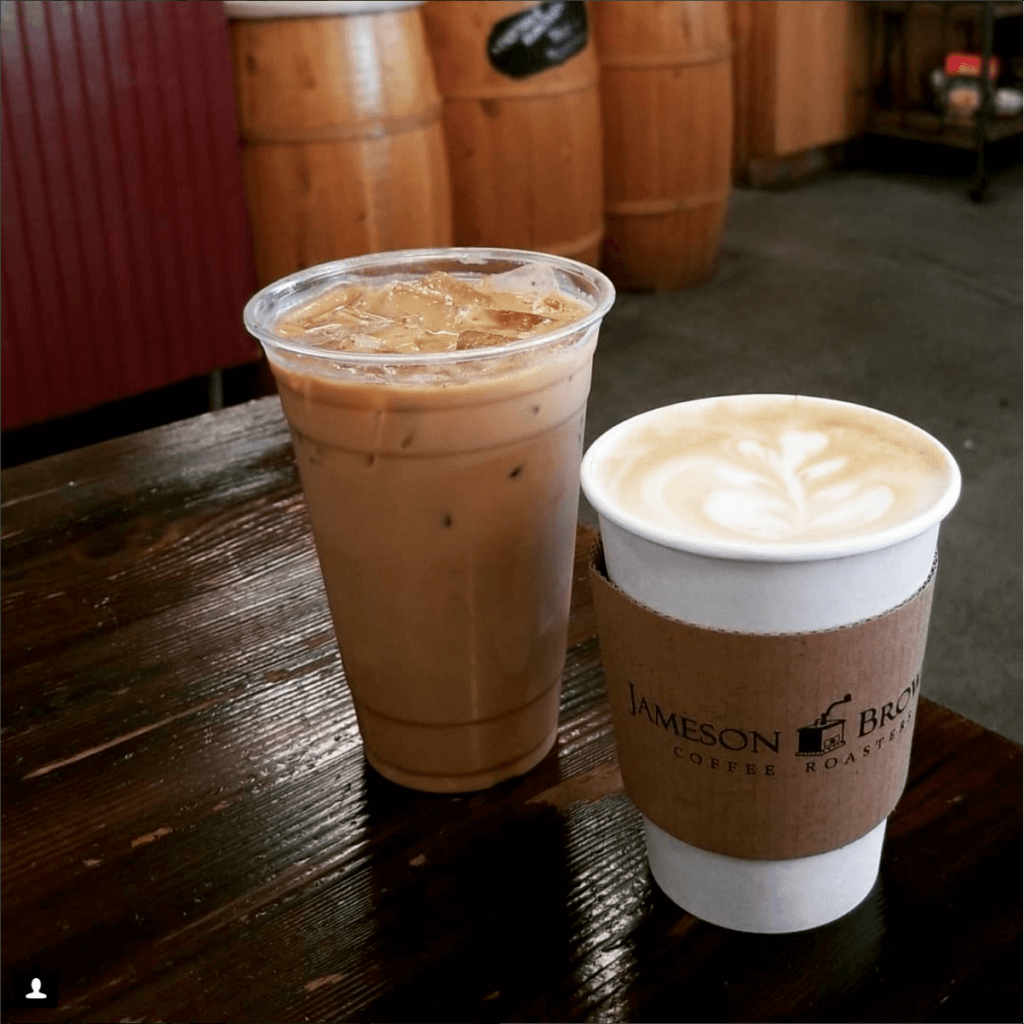 If your day only begins after you drink a cup of coffee, stop by Jameson Brown Coffee Roasters. Try a delicious Danish and cup of coffee from this cute coffee shop in Pasadena. The shop also serves a plethora of coffee types from Africa, Central America, Indonesia and South America (plus decaf options) to accommodate all caffeine lovers. If you get obsessed with their coffee (you will) and need it in your life whenever you want, their website allows customers to order coffee from the convenience of their home.
8 a.m. Visit CalTech's Beautiful Campus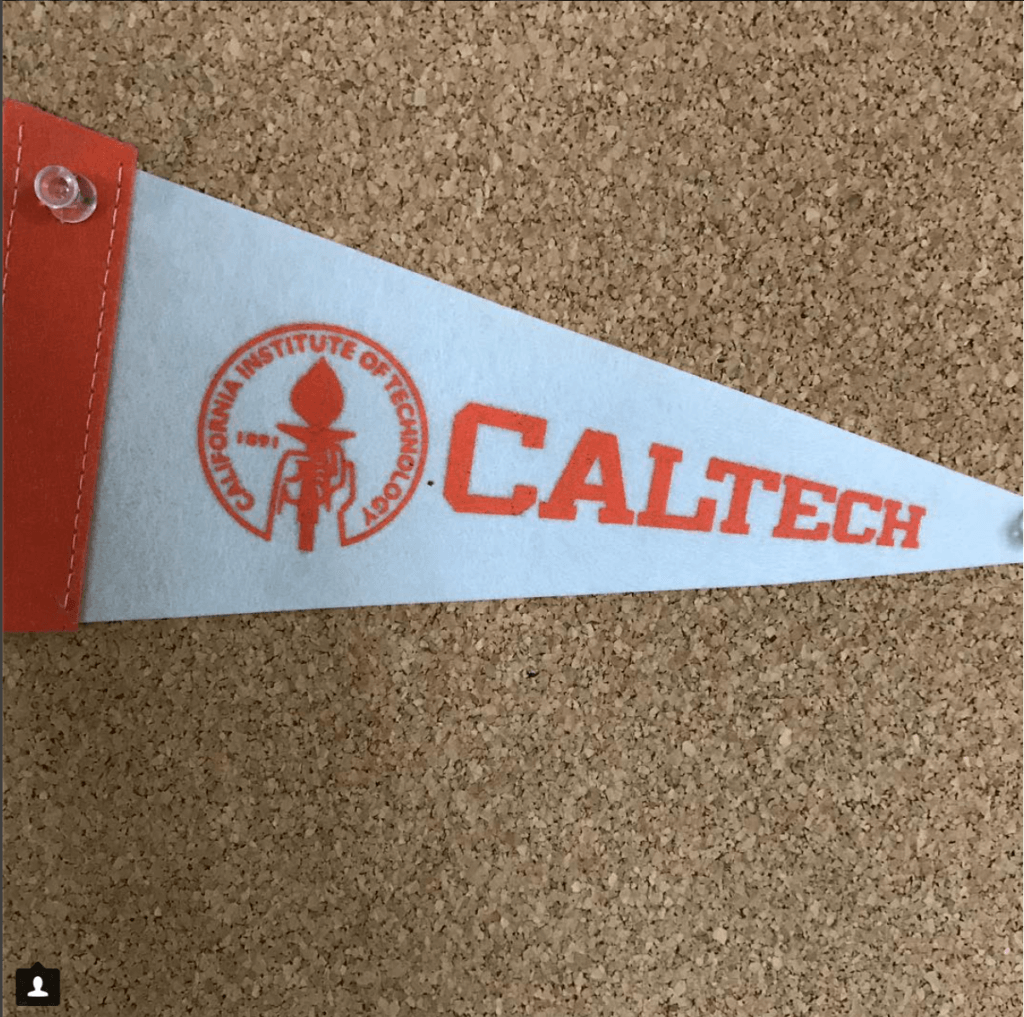 Make new friends and check out a campus different from your own at California's Institute of Technology. CalTech ranks as one of the top 100 schools in the U.S. and their 124-acre campus may act as the perfect place to take a morning walk. Along with the typical college campus buildings you can see olive trees or Caltech's turtle pond which includes the view of some reptiles. After your walk, stop at Caltech's Beckham Museum for free. The museum highlights the work of Arnold O. Beckham and his contributions to the chemistry studies.
9 a.m. Take Pictures at Colorado Street Bridge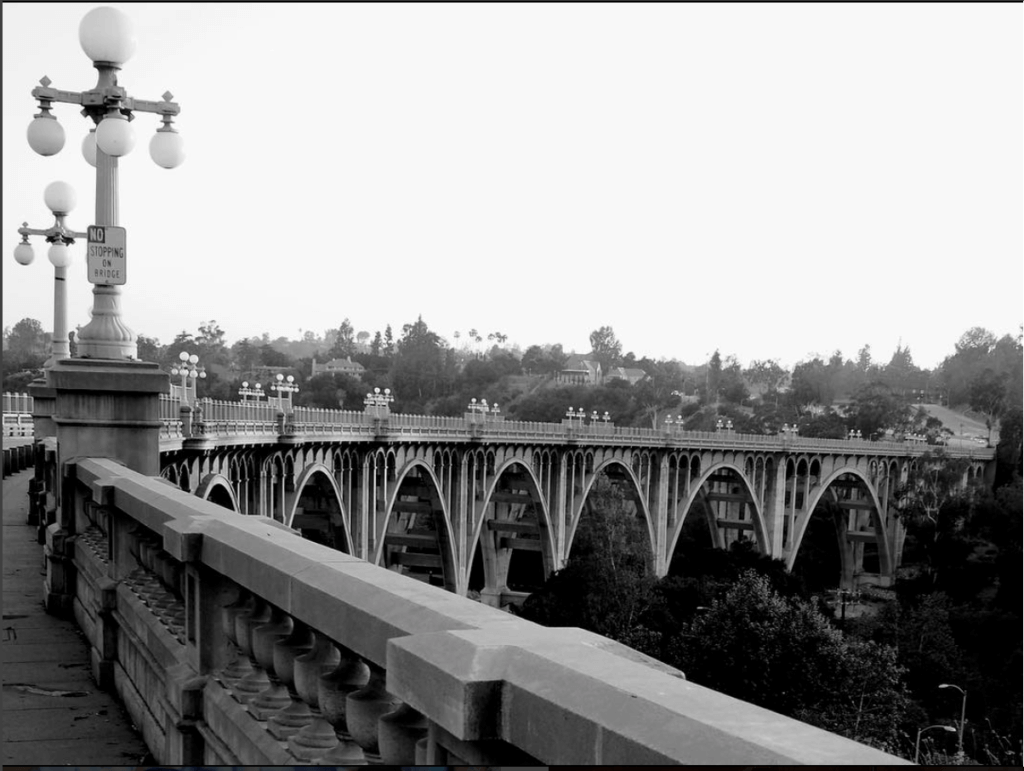 Looking for a place in Pasadena to take pics? Visit this historic 144-foot bridge and enhance your #gram. Shows like Emergency! and Full House each highlighted the Colorado Street Bridge in one of their episodes which also makes this bridge pretty cool. At the very least, drive or bike across the bridge just to say that you visited a historic part of the city.
10 a.m. Sky Gaze at Mount Wilson Observatory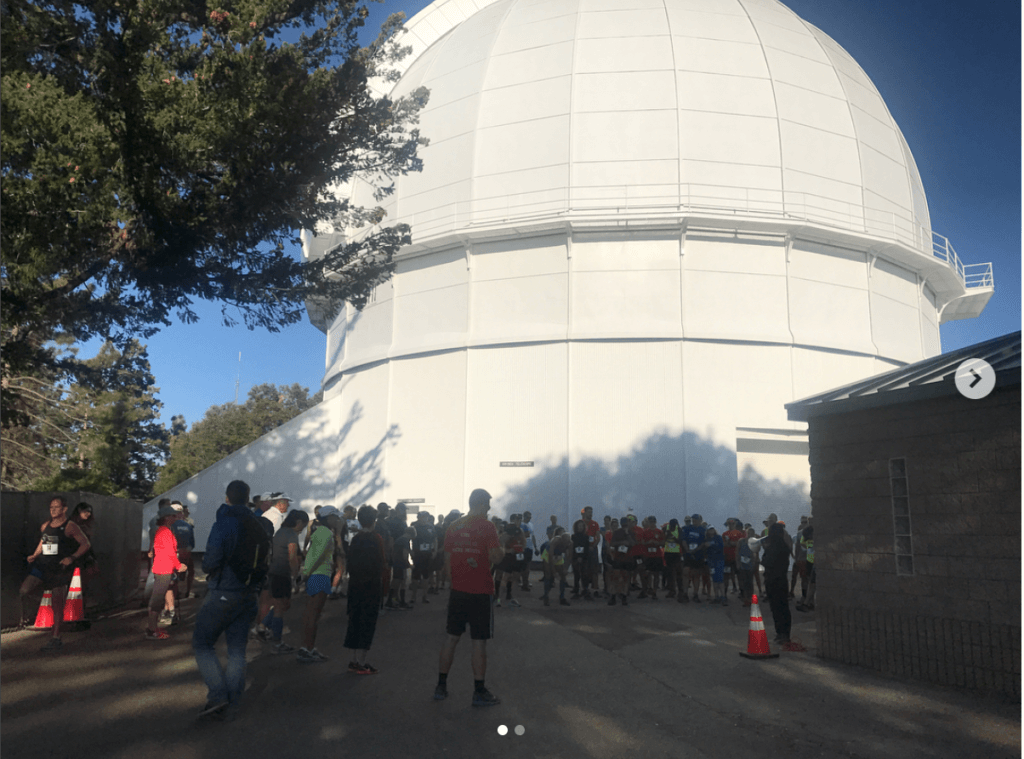 Calling all astronomy enthusiasts. Catch a glimpse of the big California sky at Mount Wilson Observatory. The observatory contains ginormous telescopes to show you the sun, moon and stars while providing you information about all things astronomy. For your next date or adventure the observatory will capture your attention. Don't forget to stop by the Cosmic Café before you leave to get a quick bite to eat.
11 a.m. Drop by the Jet Propulsion Laboratory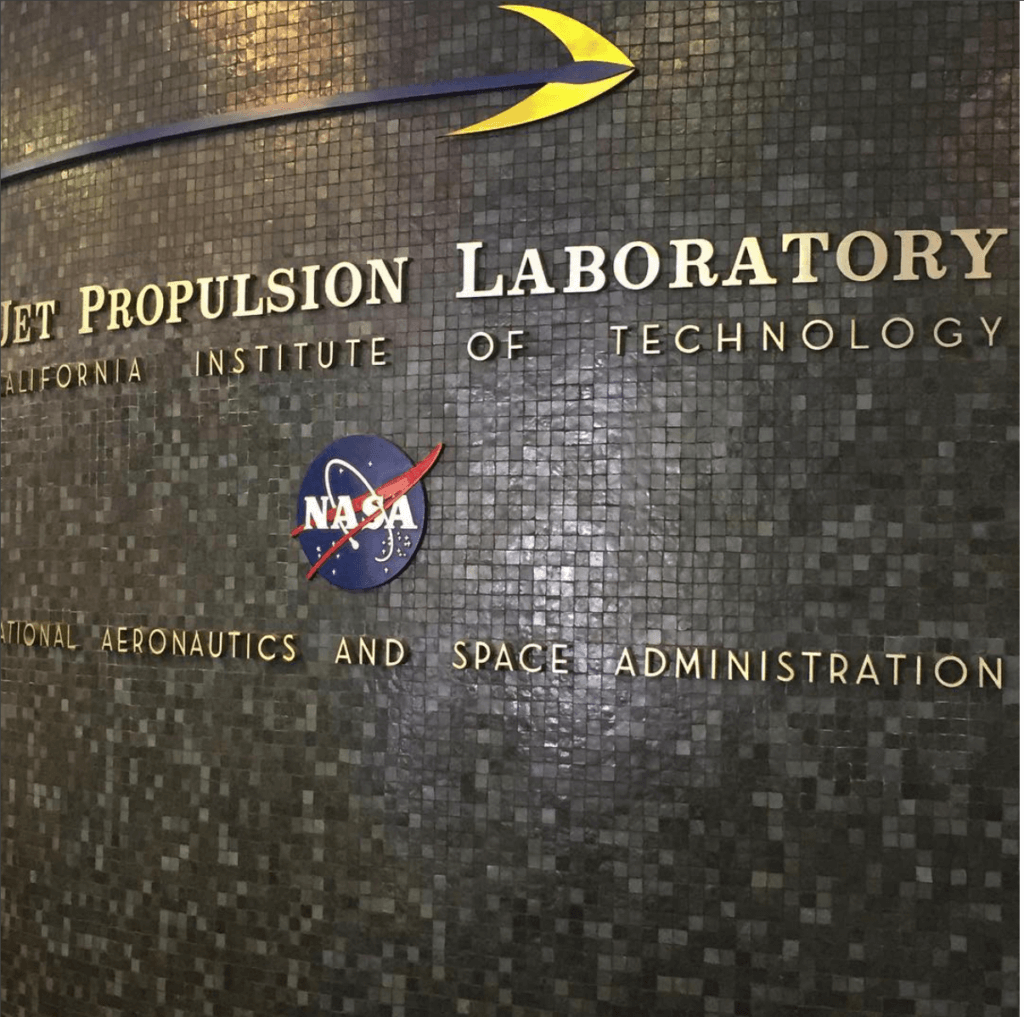 Channel your inner Bill Nye the Science Guy and explore the world of science and technology at this laboratory created by NASA. The lab provides tours of their research and geeky exhibits for free: a college student's dream price right there. Just create a reservation and show up. "My favorite thing to do in Pasadena is walk around and explore the trails and go to different restaurants. Pasadena has a variety of options and adventures. It's hard for me to pick just one favorite thing to do," Spelman College sophomore Keely Cole said.
12 p.m. Eat Until Your Stomach's Content on the Melting Pot Food Tours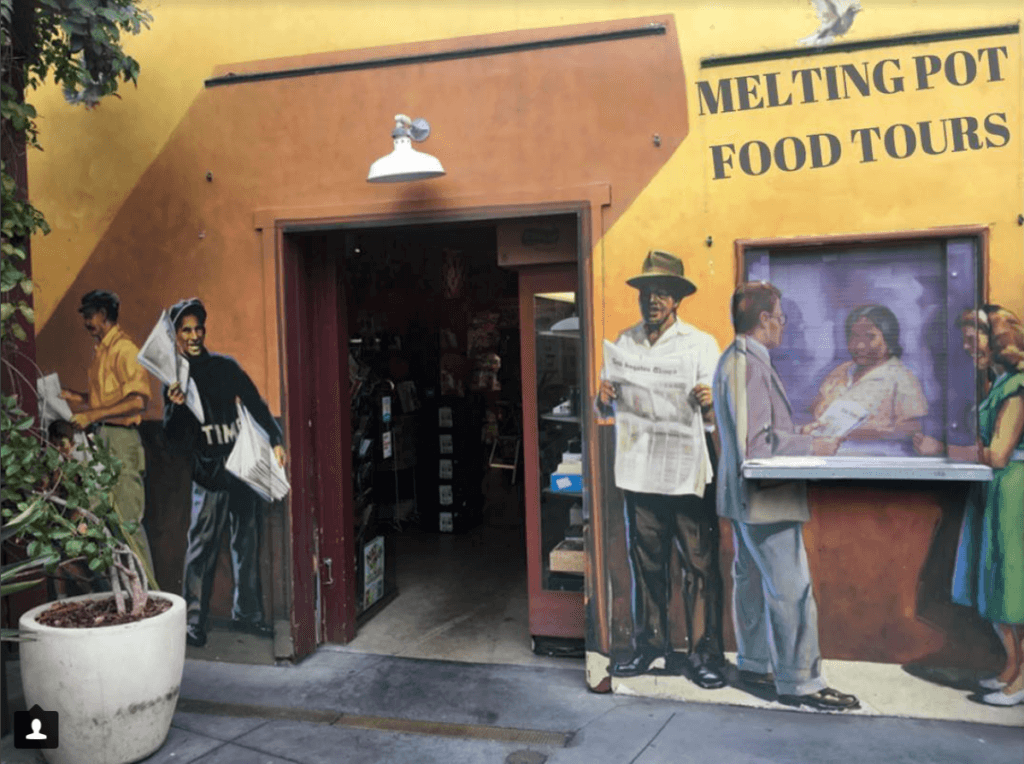 Stuff your face with a variety of food on these tours created especially for foodies. The six different tours to choose from present a variety of food options from farmer's market treats to Thai food. The tours last anywhere from one to three hours, which will definitely give you your money's worth. Bring your appetite and explore some of Pasadena's best food. "These are really unique tour of the LA area. I think these tours would appeal to college students because in college you're always trying to experience new things and the tour is a great way to be exposed to different cultures," Melting Pot Food Tour employee Will Nelson said. Whether your love all things chips and guacamole or like tasting an assortment of cheeses, this tour will hit the spot.
1 p.m. Buy Something New or Used at the Rose Bowl Flea Market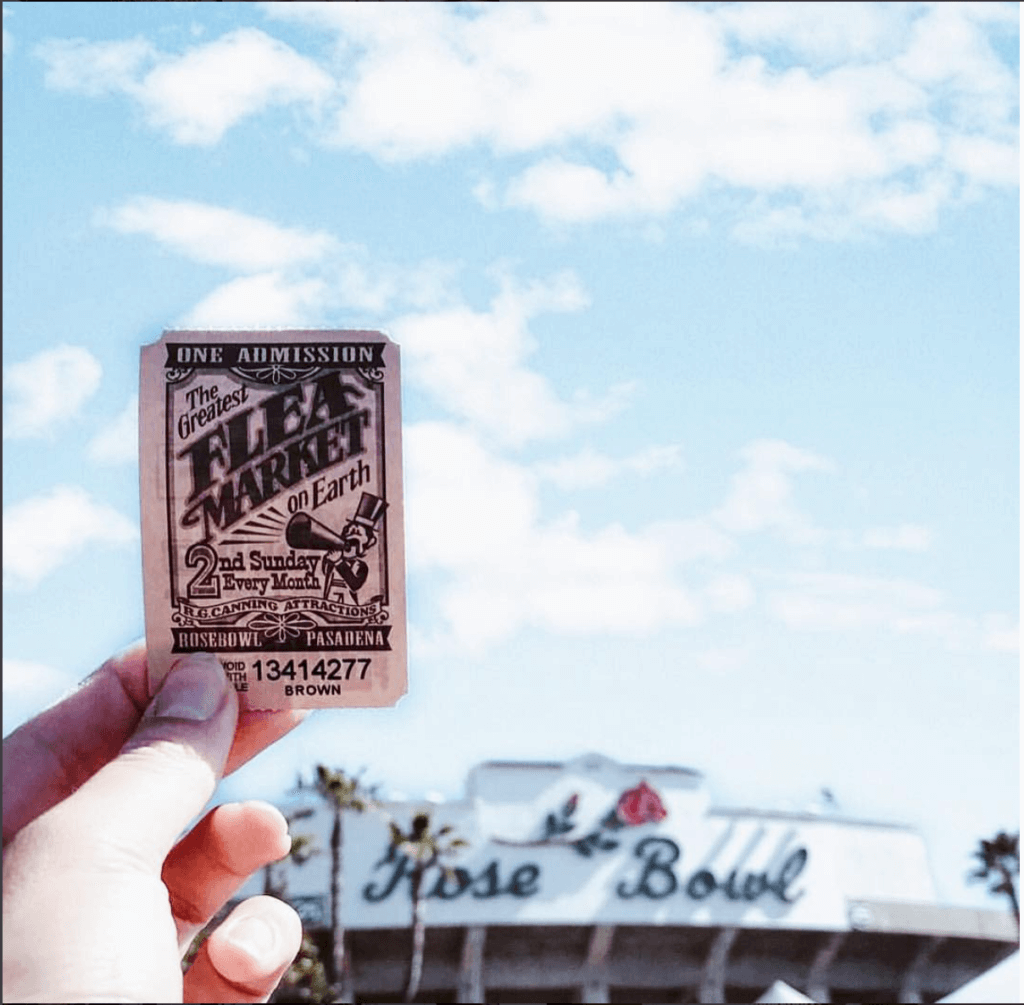 Who doesn't love purchasing goodies at a flea market? Purchase food, clothing and an abundance of randomness from the Rose Bowl flea market. Vendors sell unique antiques and one-of-a-kind products that you didn't think you would even buy. You never know what treasures you may find, like old-fashioned jewelry or the lamp you need to add flair to your space for a super cheap price. "The Rose Bowl Flee Market has a lot of different kinds of things (antiques, jewelry, plants, etc.) with different price points so there's something for everyone. It's also pretty fun to watch people there," University of Southern California junior Julia Cherner said.
2 p.m. Take A Free Tour of Wrigly Mansion and Bask in a Rose Garden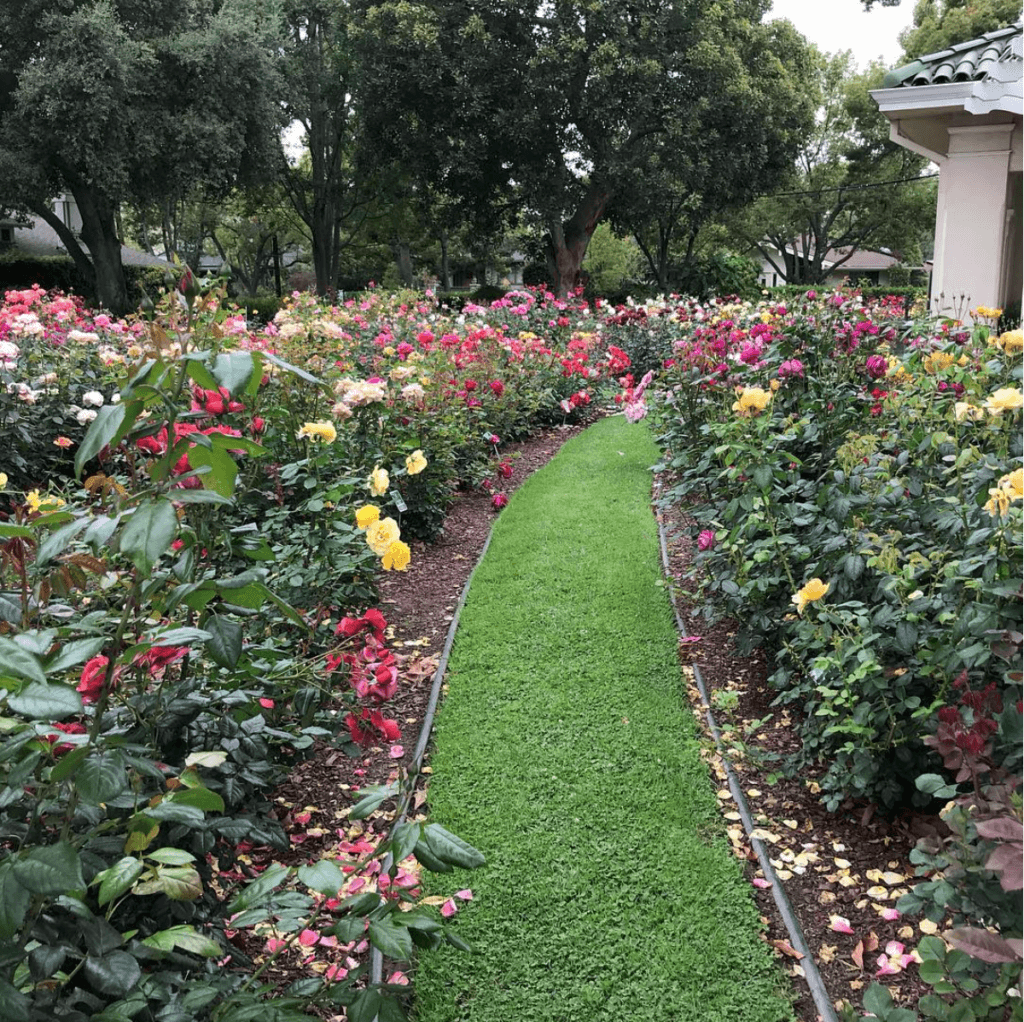 Take a stroll through a field of over 1,500 roses, camellias and annuals and visit the Wrigly Mansion. If you happen to visit in Pasadena during the right time, visit the Tournament of Roses which houses a multitude of seasonal activities like the Rose Parade and Rose Bowl Game. Take of a tour of the 18,500 square foot mansion given to the city of Pasadena from the William Wrigley family. Yes, the same family that created Wrigley gum. The tour includes seeing the old fashioned décor and antiques that are definitely older than you.
3 p.m. Scream for Ice Cream at Coolhaus Ice Cream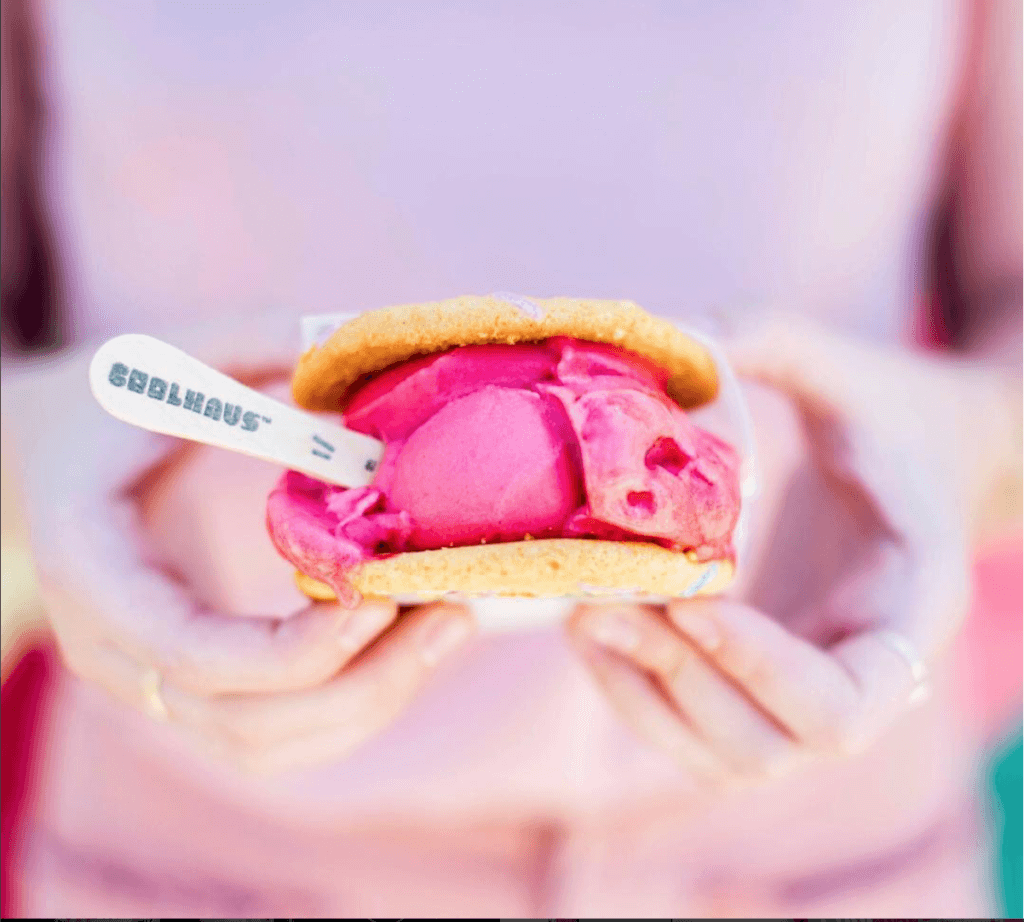 Cool off from the California heat with some Coolhaus Ice Cream. This ice cream shop serves a variety of flavors from Red Velvet to Fried Chicken & Waffles to satisfy everyone's preferences. Plus, if you oppose ice cream, they also serve cookies and brownies. You can also scoop up the tasty ice cream at select Whole Foods, Safeway and Publix markets if you just can't get enough.
4 p.m. Eat and Be Merry at Roscoe's House of Chicken and Waffles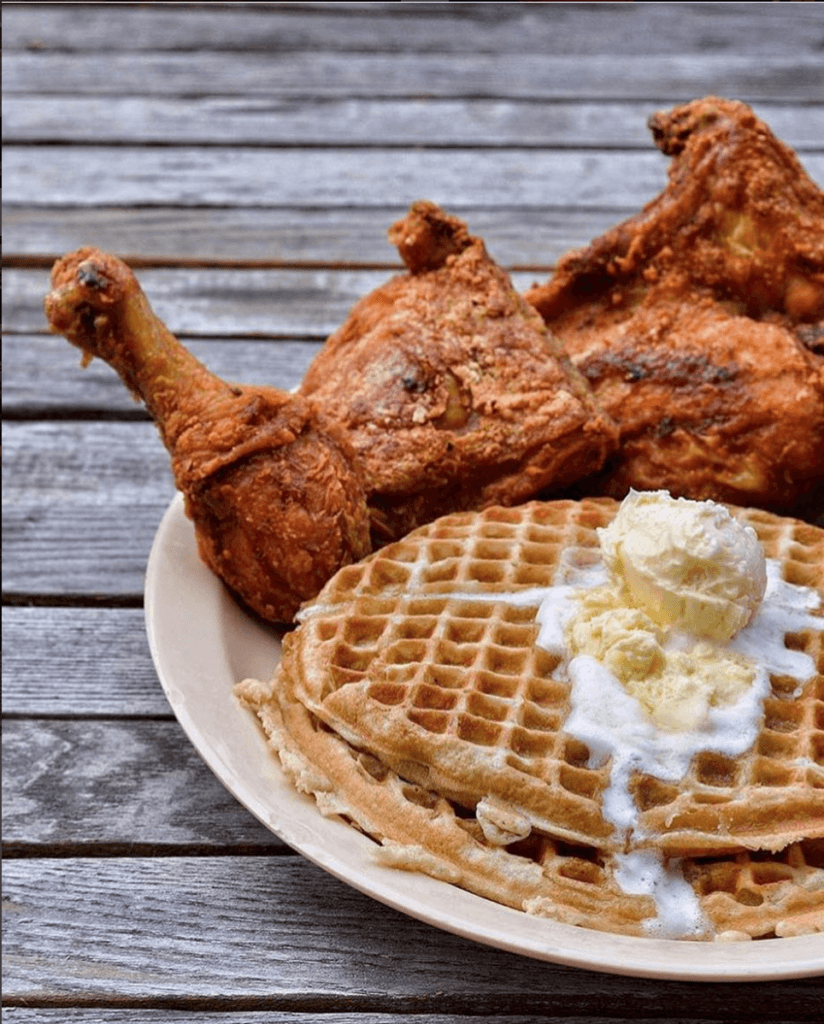 No one makes chicken and waffles like Roscoe's, we promise. Established in 1975, Roscoe's creates smiles all over the state of California with just their chicken and waffles alone. Plus, they serve a variety of soul food to adhere to multiple preferences. "I'm not usually a fan of fried chicken but their's was so well seasoned and the chicken itself was really juicy. It was the best chicken and waffles I've ever had," University of Texas at Austin sophomore Michaela Guillory said.
5 p.m. Experience A Show at Pasadena Playhouse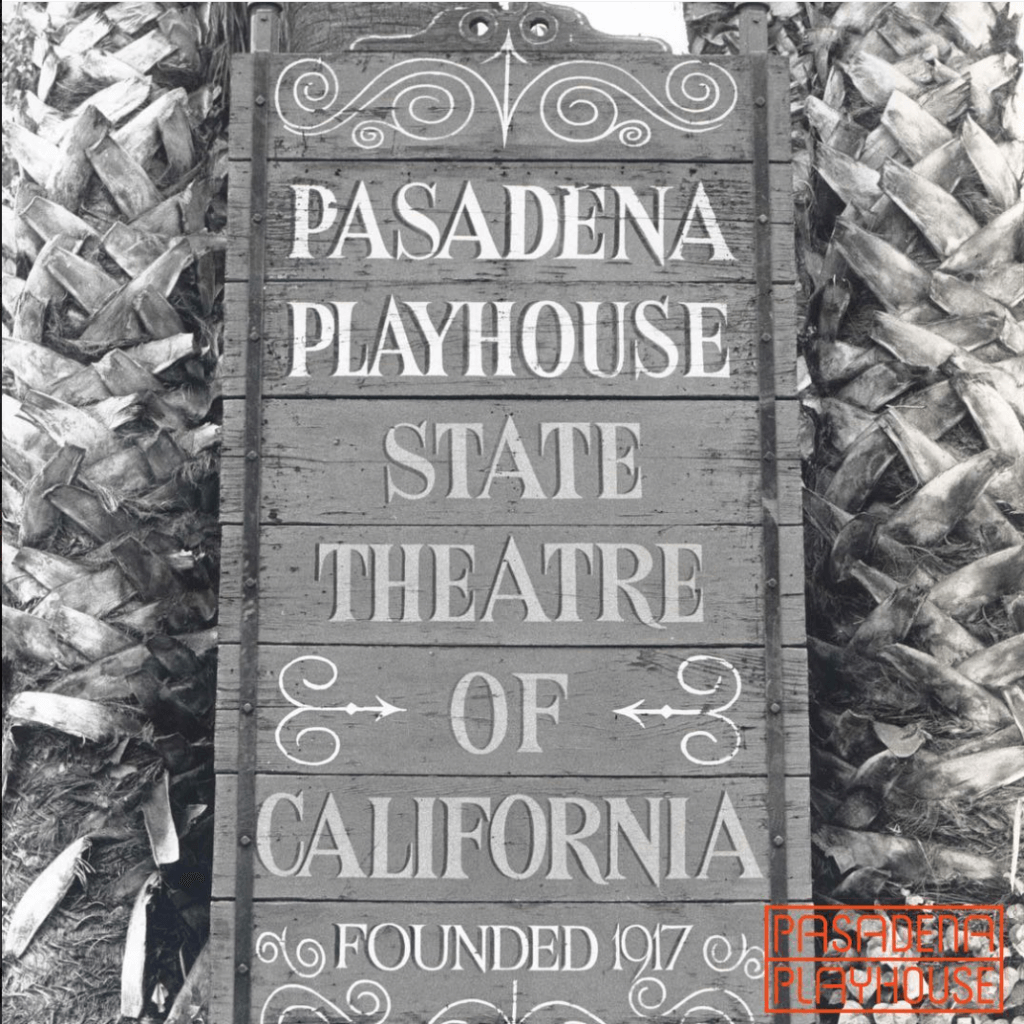 Pick from a selection of plays and appreciate all things theater at Pasadena Playhouse. The theater shows a lot of small plays to make you laugh, cry and embrace the beauty of arts. "I love the small plays at Pasadena Playhouse. It's usually a lot of fun," Spelman sophomore Sydney Pascal said. The shows vary with each season, but you could possibly see "The Jungle Book" or "Ragtime" depending on when you visit. The Playhouse offers classes to theater enthusiasts of all ages as well. You must stop at the official state theater of California; did you really visit Pasadena if you don't?
6 p.m. Catch a Movie at Eat|See|Hear in the Rose Bowl Stadium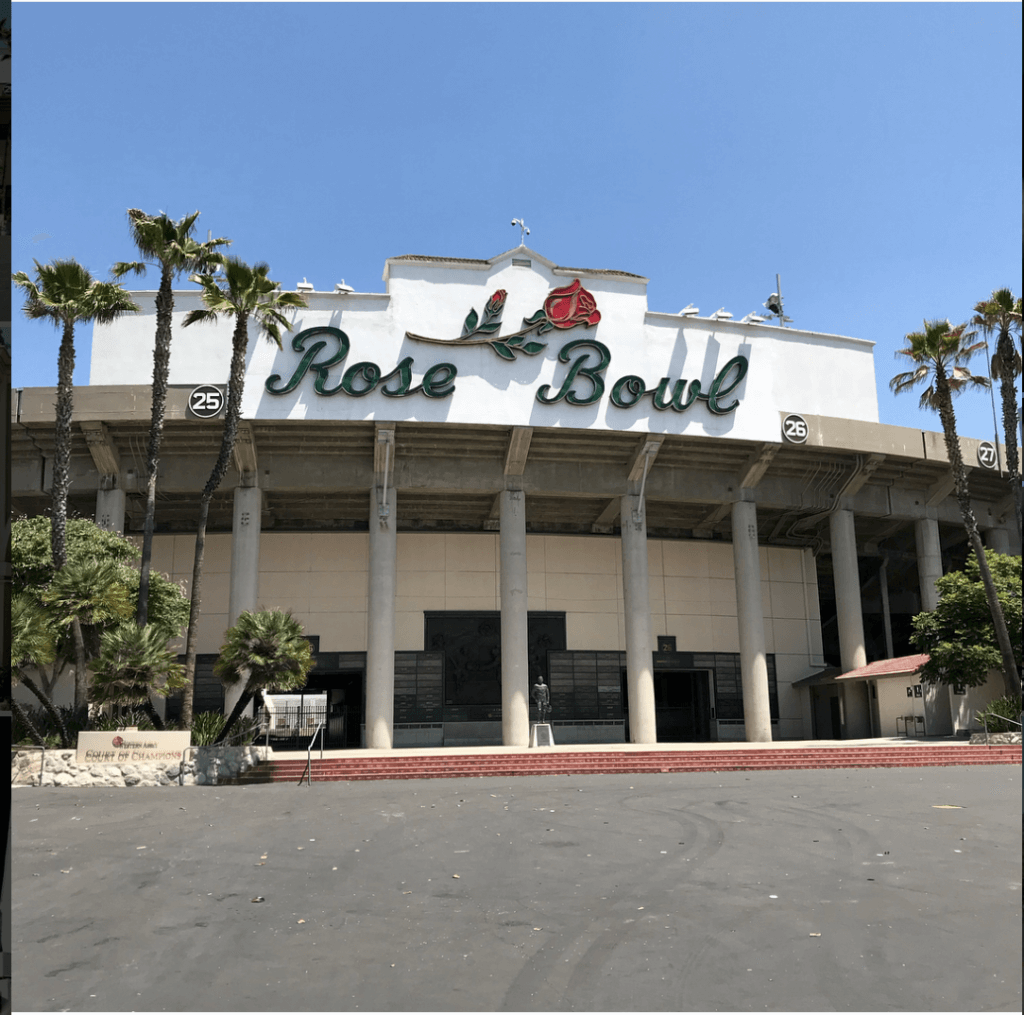 Watching movies outside combines the fun of going to the movies with the old school feel of a drive-in. The Rose Bowl Stadium delivers pleasures in Pasadena again with the Eat|See|Hear series. Bring your blankets and pillows to watch classic movies outside. The series shows movies throughout the summer and provides the drive-in movie feel. The food trucks include middle eastern food, Mexican food desserts and more. The movie, which changes depending on the time of year, and the live music from local artists, offers all the summer vibes you need.
7 p.m. Flashback and Experience the Historical Old Pasadena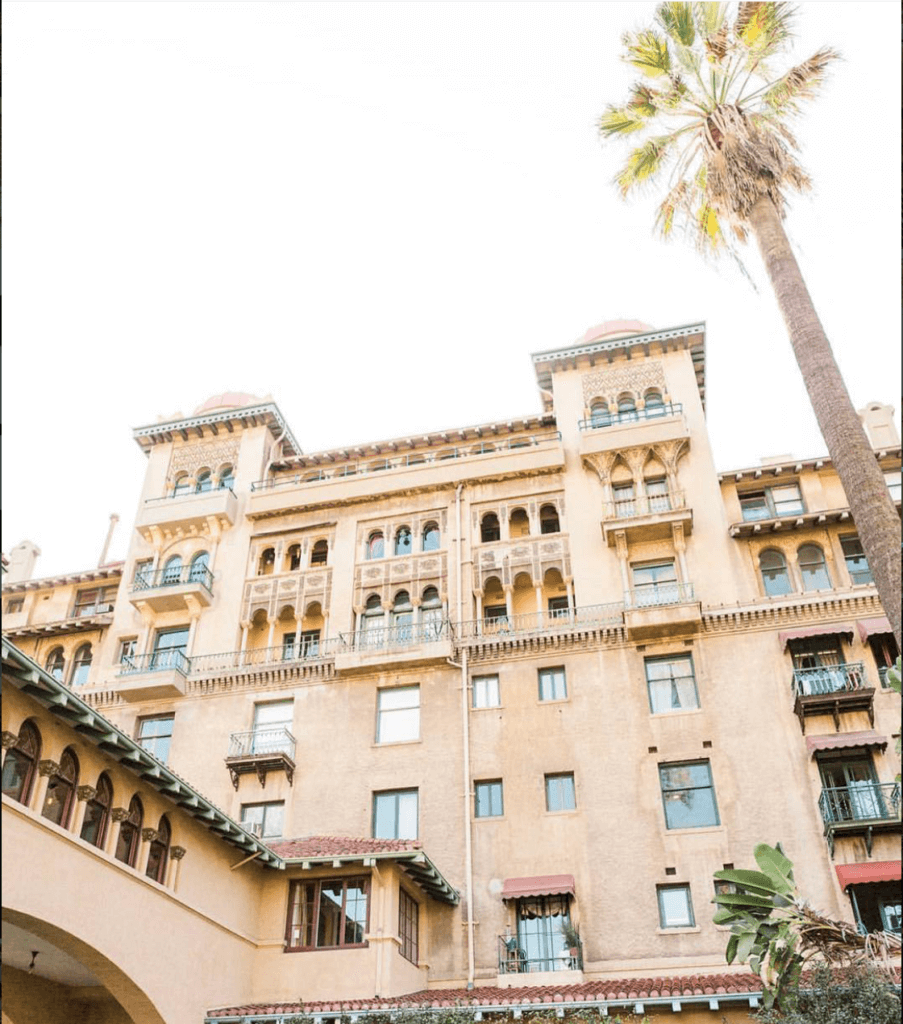 Shop until you drop or eat all that you get your hands on in Old Pasadena, which consists of over 200 beautiful stores representing a cross between old and new architecture. "I love hanging out in Old Town. It's the equivalent of middle schoolers hanging out at the mall after school, but it doesn't get old to me," Spelman sophomore Shelby Mumford said. Old Pasadena also holds rich historical buildings like Castle Green or the Gamble House, museums and traditions if shopping isn't your thing. The Levitt Pavilion of Performing Arts, the Norton Science Museum and the Pasadena Museum of California art all exist in Old Pasadena which makes it a place to enjoy for hours on end.
8 p.m. Find A New Book at Vroman's Bookstore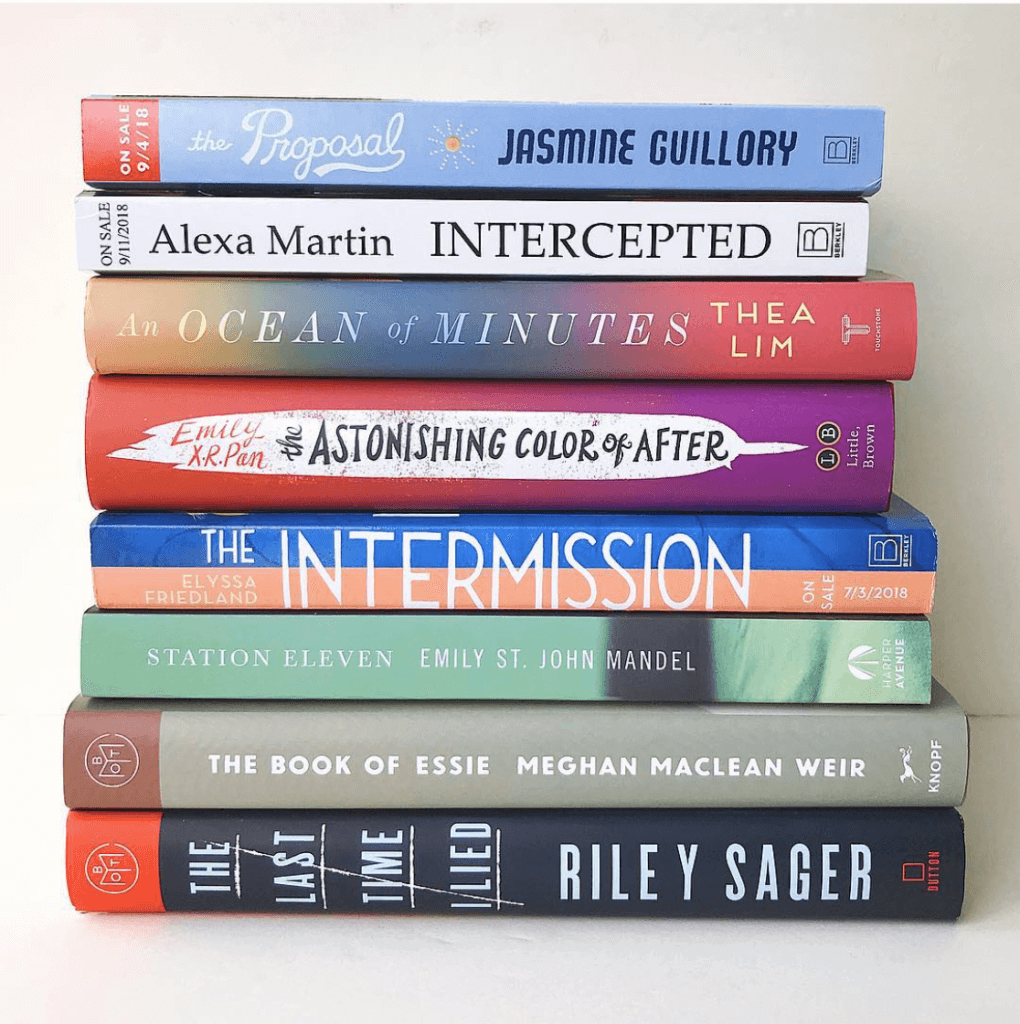 Pick up the newest New York Time's Best Seller or your favorite book from this old and largest independent Southern Californian bookstore. This bookstore not only contains a large selection of books but they house other book-related activities as well. Join a book club, view seasonal exhibits, listen to guest speakers or take a class to help improve your writing skills. You never know, your favorite author may show up to Vroman's for a book signing, too.
9 p.m. Play Fun Games at Neon Retro Arcade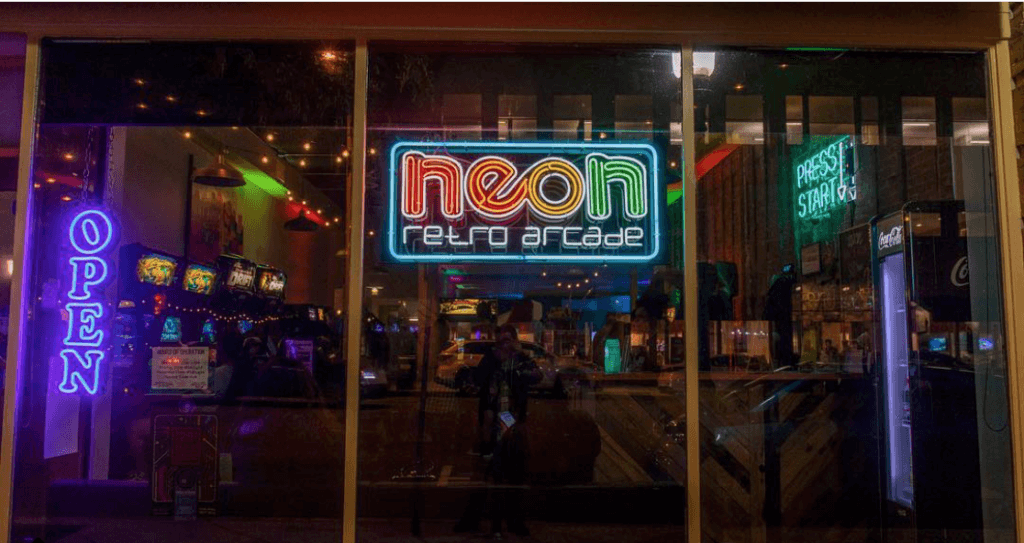 Channel your inner child by making a stop at this retro arcade. Purchase a ticket for $10 an hour or $25 for a day pass to play as many games as you want. The arcade houses of old school games and new games for people of all ages to enjoy. The flashy colors and exciting sounds of over 50 games may just make you want to spend your entire stay at this arcade.
10 p.m. Visit the Fork in the Road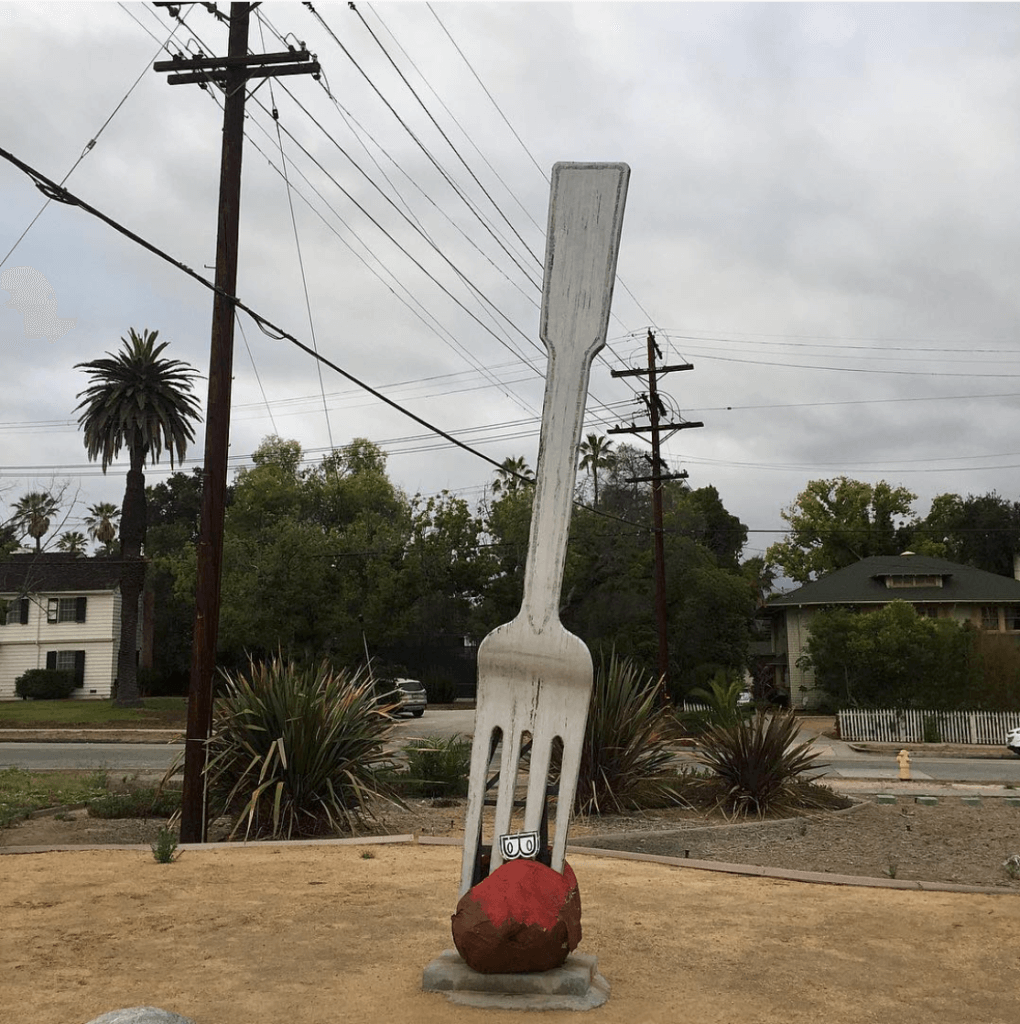 If you stand at a fork in the road on what to do next in Pasadena, visit this literal fork in the road. The giant fork will surely capture your attention. Located off of Pasadena Ave and Bellefontaine Street, the fork in the road caters to those who enjoy random and quirky objects. The 18-foot fork also makes for a funny pic on FB or Insta.
11 p.m. Grab a Cup of Coffee at Urth Caffe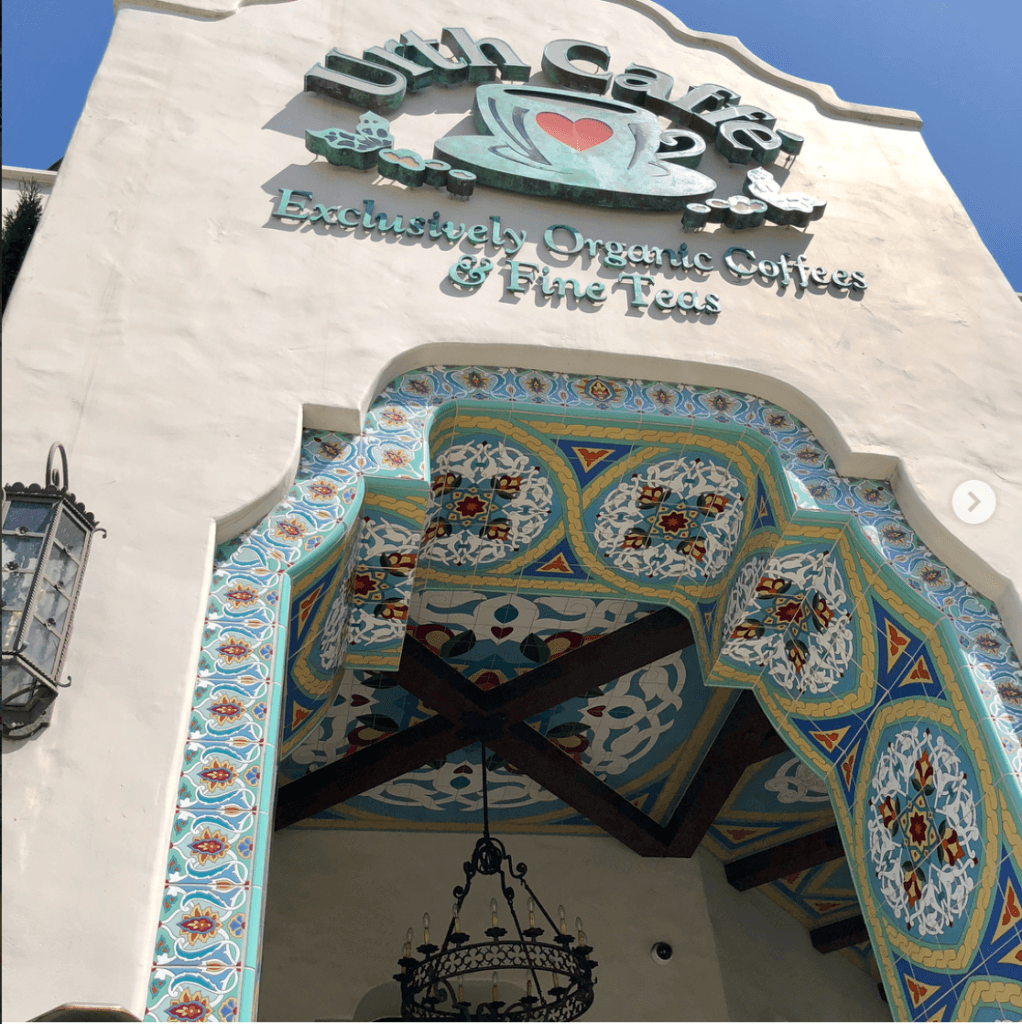 For truly green green tea, stop in to Urth. Urth serves organic coffee, tea and treats for who prefer their drinks a little healthier. Their organic coffee helps the environment and your body. "The El Diablo panini is my favorite and the tostada is always a good choice. Plus, the Urth Café atmosphere is always busy and everyone wants to come to the restaurant," Urth Café employee Isabel Lee said.
12 a.m. Hit up the Lucky Boy Drive-in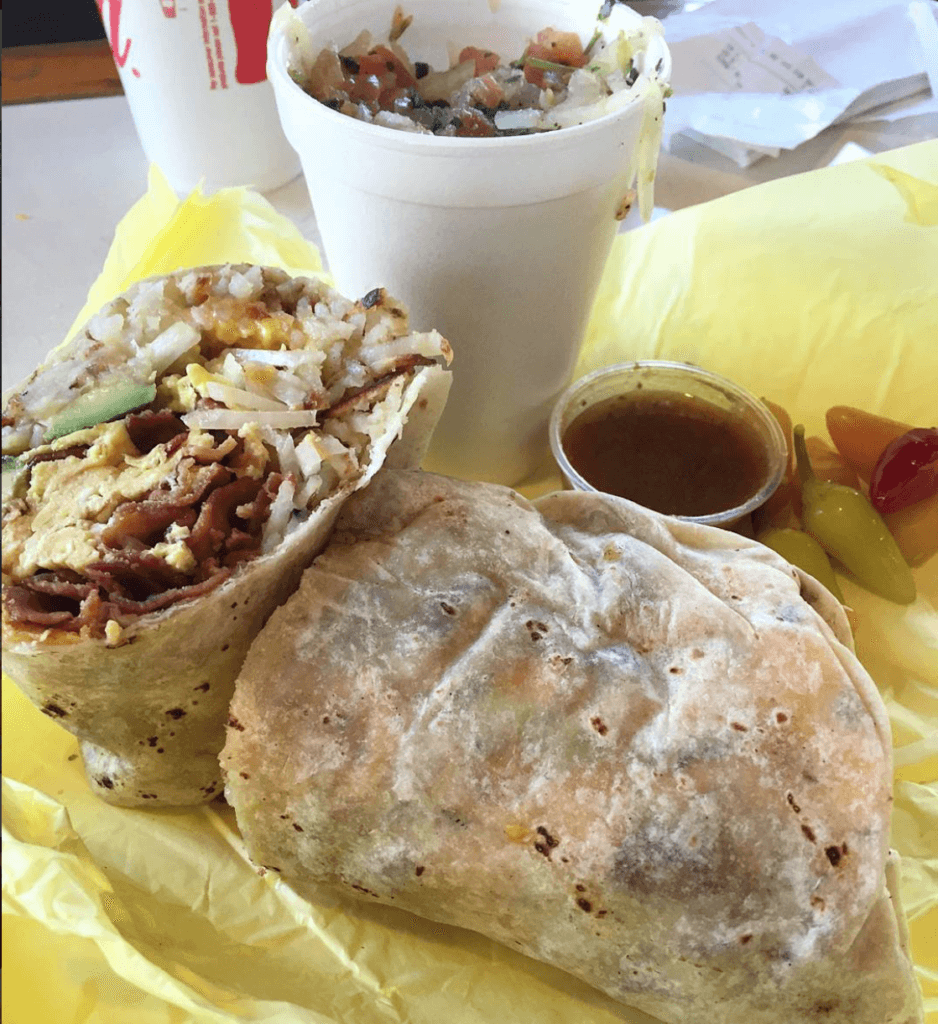 Drive in and get a meal at Lucky Boy, a true Pasadena delight. The burgers, Mexican food and salads will hit your late night cravings and give you energy to endure your next Pasadena activity. The cheap menu prices also don't disappoint. If you love Lucky Boy and want to rep them wherever you go, they sell T-shirts on their website for their biggest fans.
1 a.m. Laugh at The Ice House Comedy Club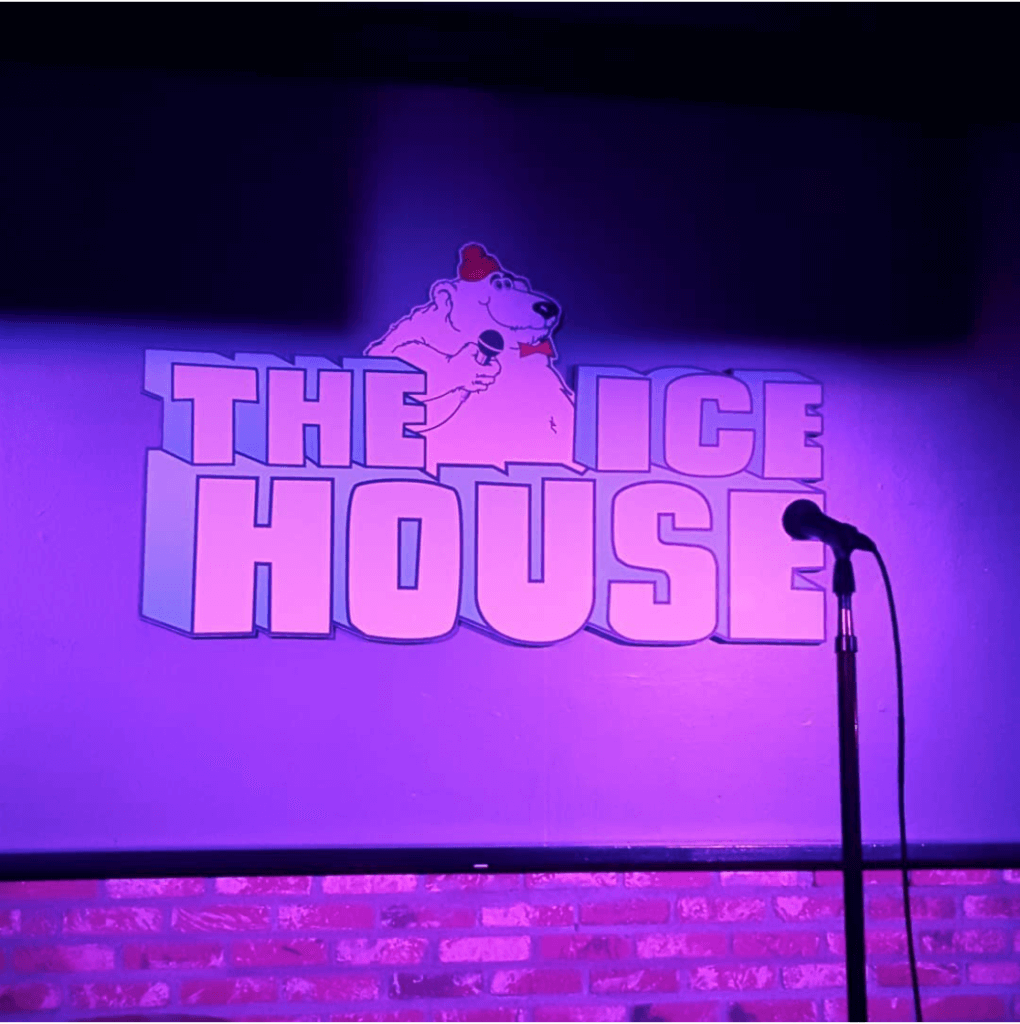 Laugh until you cry at this comedy club. The Ice House hosts many upcoming comedians as well as comedic veterans like George Lopez, Steve Martin and Ellen DeGeneres. Purchase your tickets online and enjoy a comedy from a place that has created laughs for years. Enjoy your show with dinner and drinks from the Club too.
2 a.m. Bowl All Night Long at Gage Bowl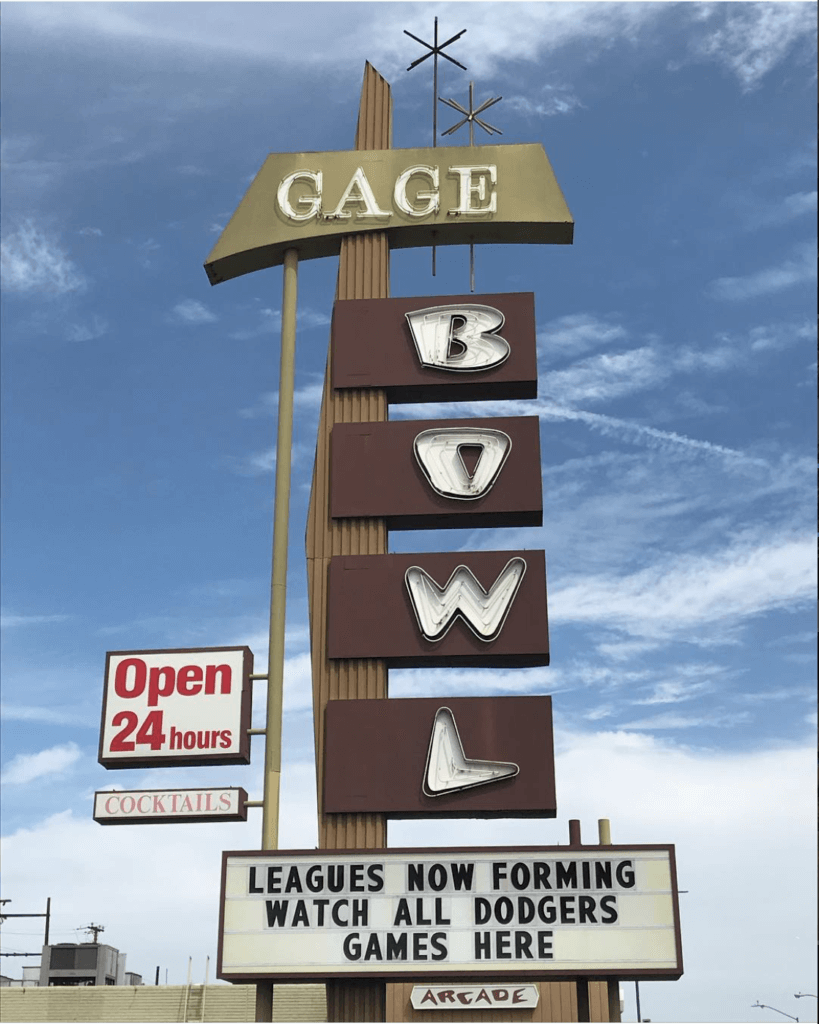 Gage your bowling skill level at Gage Bowl. Whether you want to bowl with friends or join a league, this bowling alley's got you covered with this classic late-night activity. You can bowl for under $10 too, which makes this activity even more appealing to a college student. The bowling alley stays open all night as well so you can drop in whenever.
3 a.m. Du-Pars's Restaurant and Bakery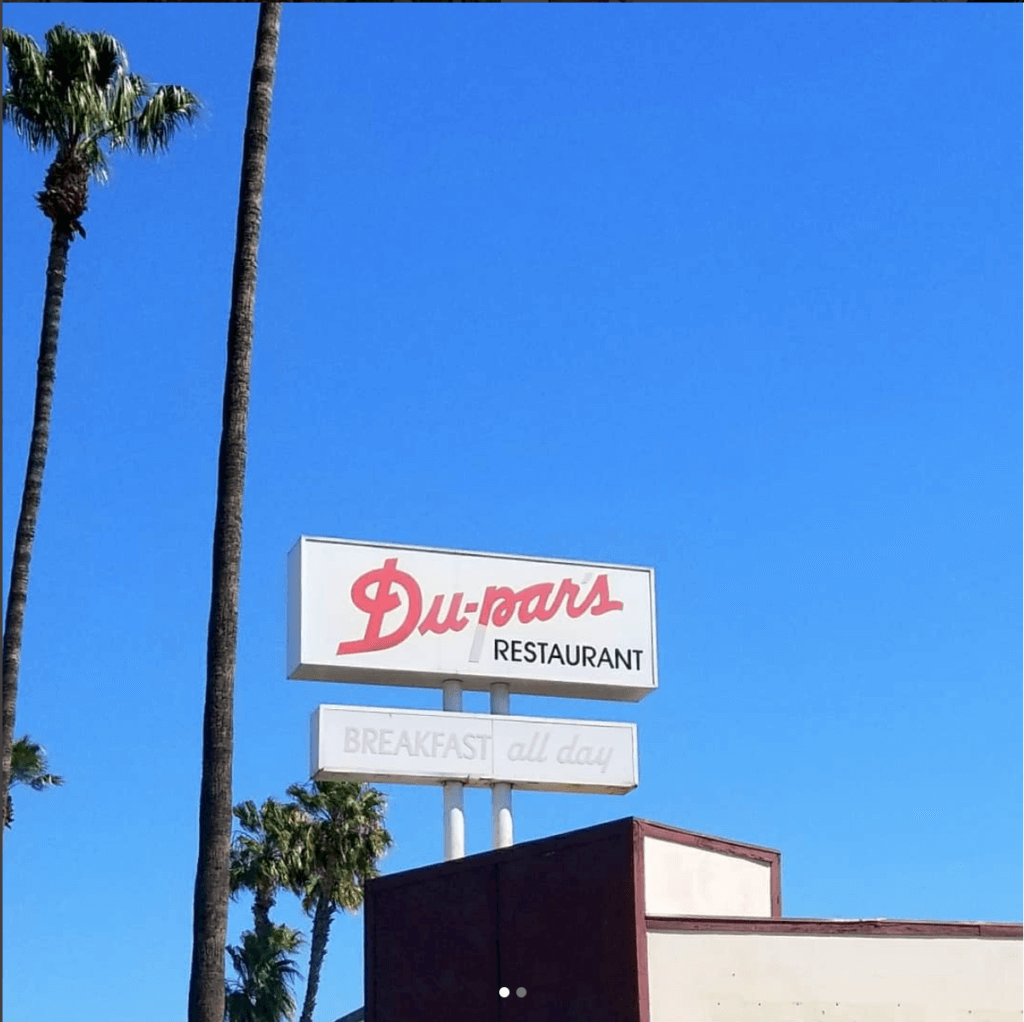 Meet your squad late at night or in the early mornings at Du-Par's. The restaurant and bakery established in 1938 prides itself on fresh ingredients that satisfy. "A lot college students come during the night and the pancakes are super popular because they're homemade. My favorite item on the menu is the tuna malt with avocado and it's really good because the tuna's really fresh," Du-Par employee Koraima Robelbo said.
4 a.m. Snack at Winchell's Donut House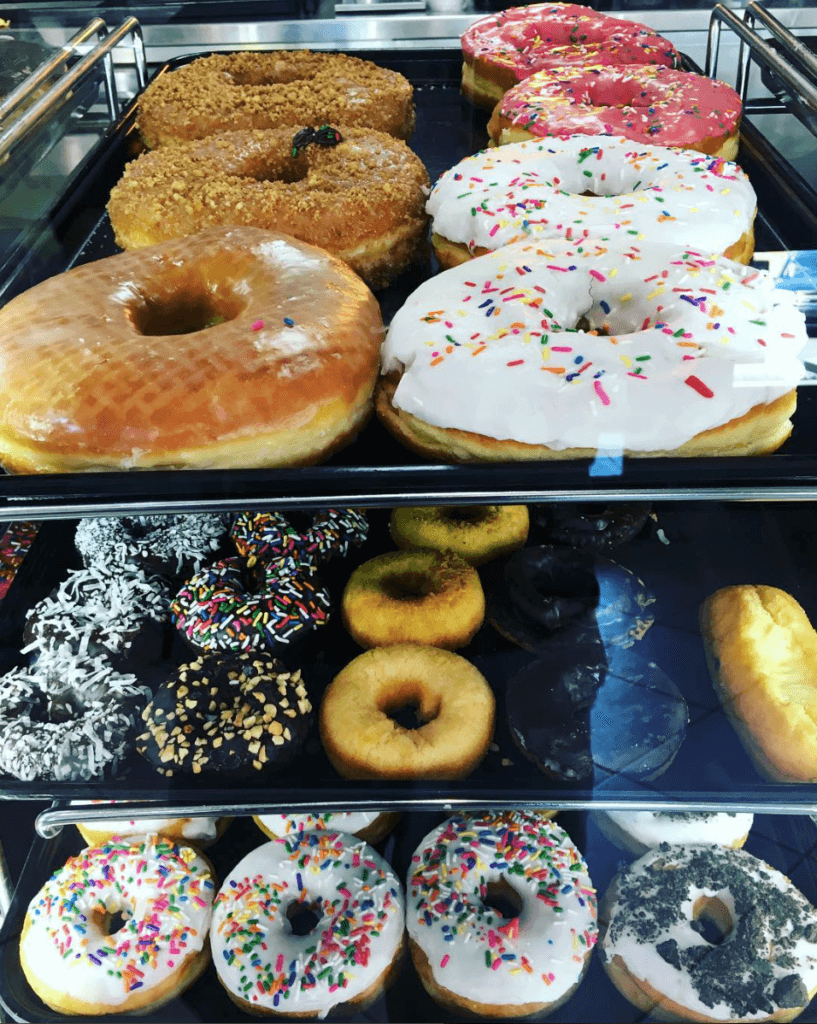 Indulge in a donut at Winchell's. Yes, we know you just had pancakes at Du-Par's. But don't worry, we won't tell anybody. With over 80 types of donuts, how can you resist cake donuts, filled donuts, twists, donut holes and even more options all created to satisfy your cravings? You can choose from specialty drinks, sandwiches, bagels, muffins and croissants acts as well. Donut know how to thank us? That's okay; you're welcome.
5 a.m. Round up at Jackie and Mack Robinson Memorial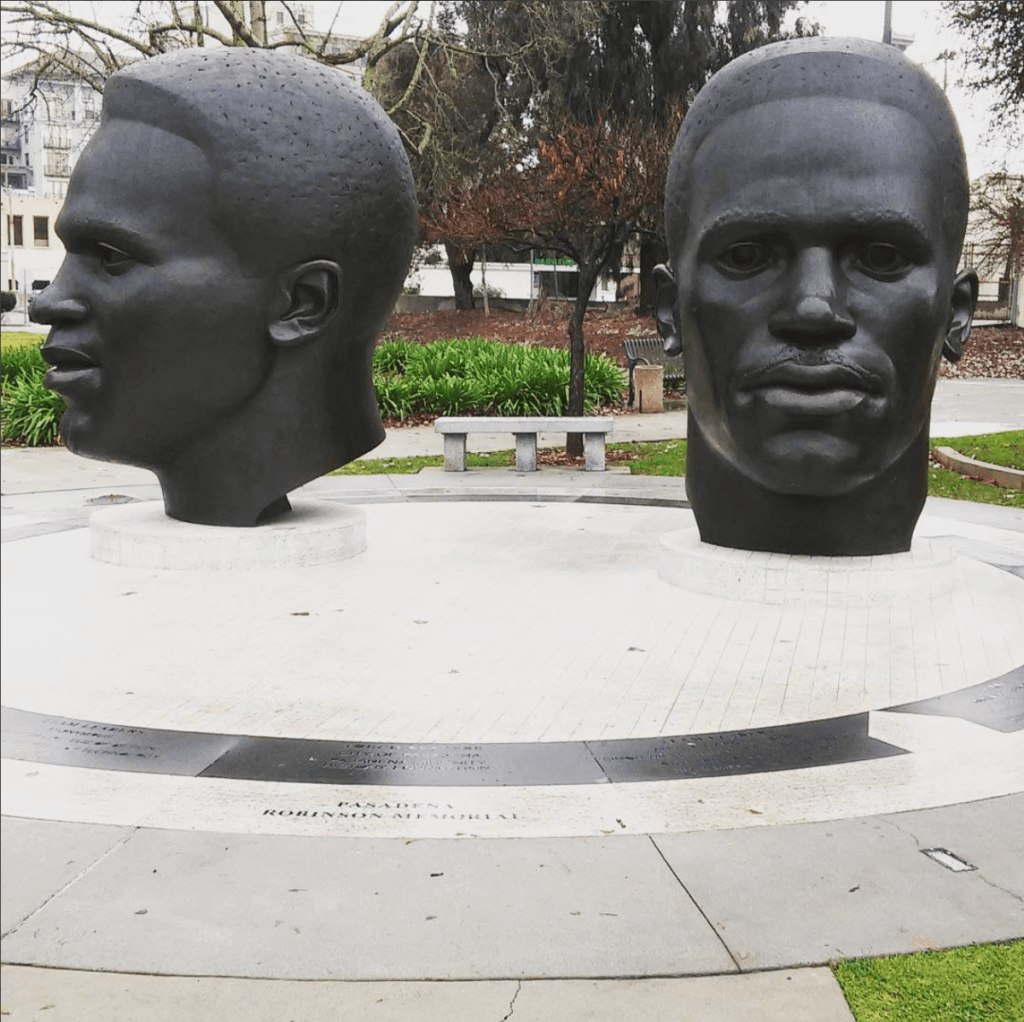 Pay your tribute to the baseball Hall of Fame all-star Jackie Robinson and his brother, Mack Robinson the track Olympian at this beautiful memorial. Take pictures to get a-head on your Insta game or just visit while you round up your Pasadena trip. The Pasadena Memorial Park located not too far from the Robinson Memorial acts as another way to spend your day outdoors in perfect Cali sunshine.