Get ready to soak in the sunshine, kick back and live out a tropical adventure in the heart of South Florida. With so much to do, get ready to experience it all. A party and beach city that never sleeps is just the thing you and your friends need to have the time of your lives.
Read on for 24 things to do in Miami Beach in 24 hours.
6 a.m. Start Your Day at 11th Street Diner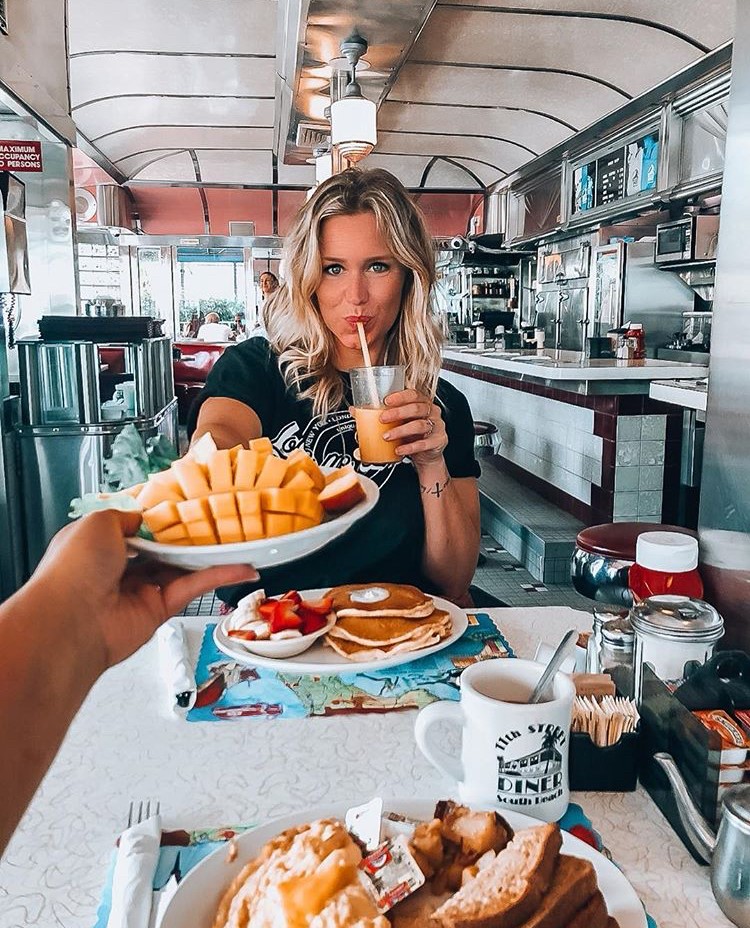 At this 24-hour diner, enjoy all the retro Art Deco feels that makes Miami Beach's Ocean Drive so enchanting. Satisfy your taste buds with their extensive menu; start with a cold brew coffee and try their chorizo (pork sausage) hash and get a breakfast burrito or their sweet and crispy Grand Mariner Banana French Toast. Whatever you decide, start your day full of adventure at 11st Street Diner.
7 a.m. Stroll Down Ocean Drive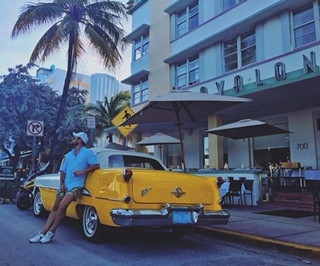 Right outside 11th Street Diner, you'll find yourself on Ocean Drive, a historic scenic street that runs parallel to the Florida coast. Enjoy the sunrise and admire the Art Deco buildings, like The Colony Hotel, on one side and the beach on the other. "I love to skateboard down Ocean Drive, it's so pretty there and I can usually stop at South Beach for a bit," Florida International University freshman Victoria Fernandez said. Make sure to take plenty of pictures — Ocean Drive is the ultimate photoshoot location both in the daytime and the night when the neon lights are ablaze.
8 a.m. Play Volleyball at Lummus Park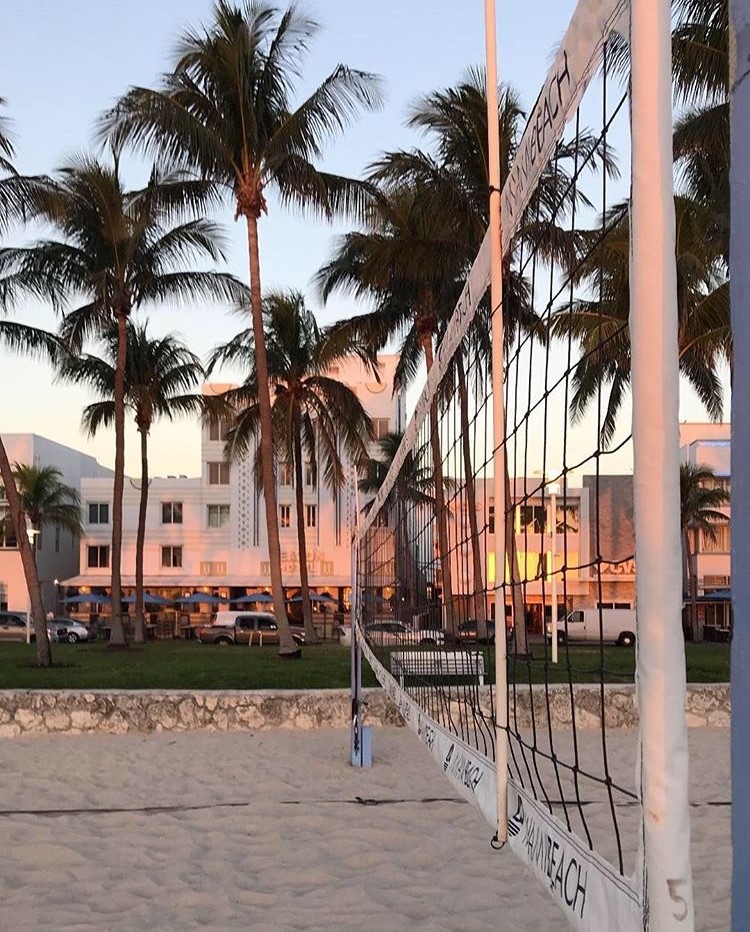 Stop at Lummus Park during your stroll and start a game of volleyball on the sand with your friends. "Before I hit the beach, I like to play volleyball on that sand lot. It's great exercise and then I can cool off at the beach," Florida International University junior Ricardo Perez said. If you have kids with you, they have a great jungle gym with slides and swings. Catch locals skating, biking or walking towards the beach and take in the scenes of lush tropical plants surrounding you.
9 a.m. Catch Some Waves in South Beach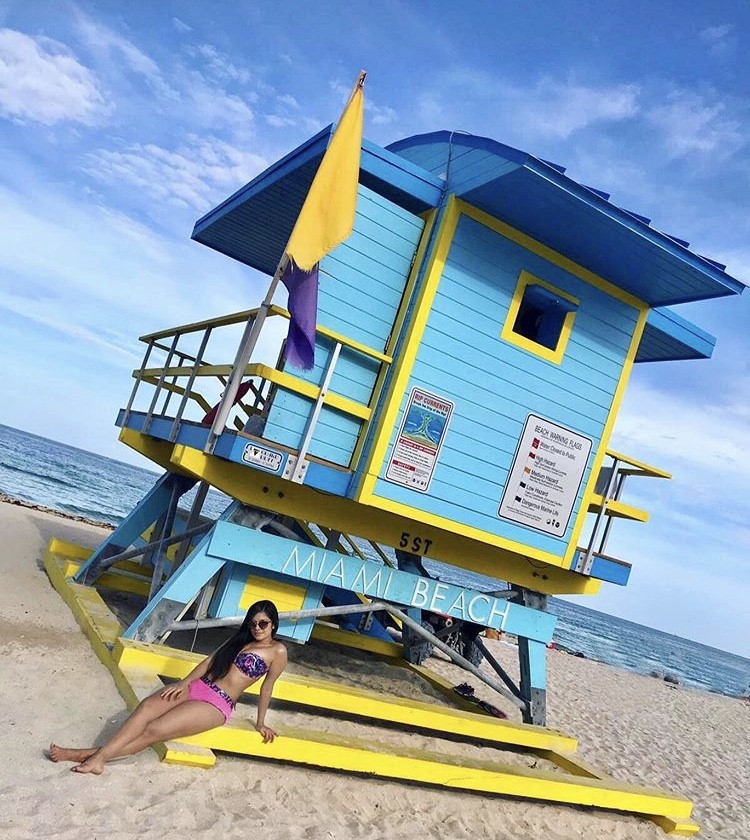 Nothing compares to spending a relaxing morning tanning or soaking in the water at South Beach. Set a blanket or towel down and put on some sunscreen before sunbathing or getting in the water to start train for your next surf competition. "It's a fun spring break spot and has really goods places for drinks around it," grad student at the University of North Carolina at Chapel Hill Natasha Awad said. Take a picture in front of their iconic yellow and blue lifeguard towers and wave to the hang-gliders soaring high in the sky. If you're brave enough, pay to hang-glide yourself.
10 a.m. Visit the Bass Museum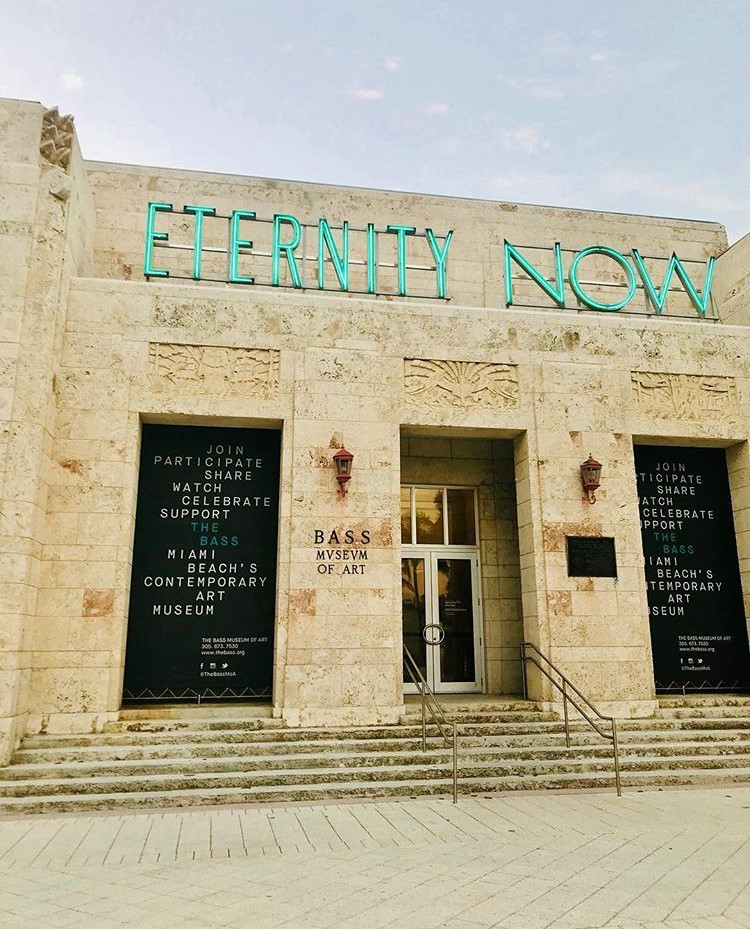 Take in some art at the Bass Museum and check out their unique exhibits such as their Egyptian room where you can take your picture with a real-life mummy. Take a picture in front of the beautiful "Miami Mountain," a 42-foot-tall tower made of five boulders boasting fluorescent colors. If you visit the museum now, you'll notice it displays a large neon sign that reads, "Eternity Now" — the sign itself is a piece by artist Sylvie Fleury said to be an exploration of cultural desire. It makes a great photo op to commemorate your time in Miami Beach.
11 a.m. Eat at K-Ramen
Ever wanted to find a ramen restaurant built literally underground? Enter the Townhouse Hotel and head downstairs to their underground Japanese-inspired ramen, burger and beer lounge. "K-Ramen is probably my favorite place to eat authentic ramen and the vibe is just really nice, you can spend way too much time just enjoying the music there," junior at Florida International University Jacky Cornejo said. Enjoy yummy warm ramen dishes surrounded by screens playing "Dragon Ball-Z." After your meal, wash it down with some sake bombs and play an old-style arcade game with your friends.
12 p.m. Get Fancy at the Esplanade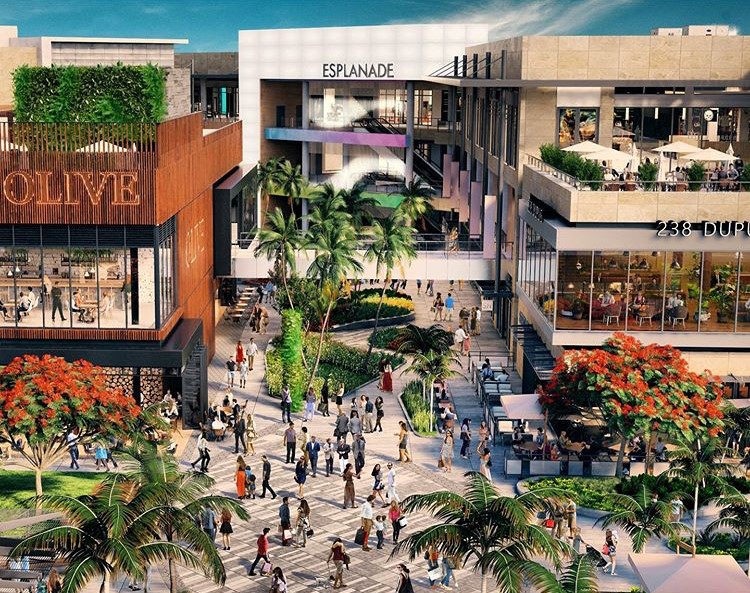 Head to the Esplanade in Palm Beach–a little oasis shopping mall–to find great new looks and snap pics for the 'gram. Check out their Gucci Store or boutiques like Altona for the latest in Paris fashion pieces. Beat the Lincoln Road crowd and treat yourself to an aristocratic shopping experience or just grab a frap at Starbucks while you admire all the expensive cars passing by.
1 p.m. Check out the Freedom Tower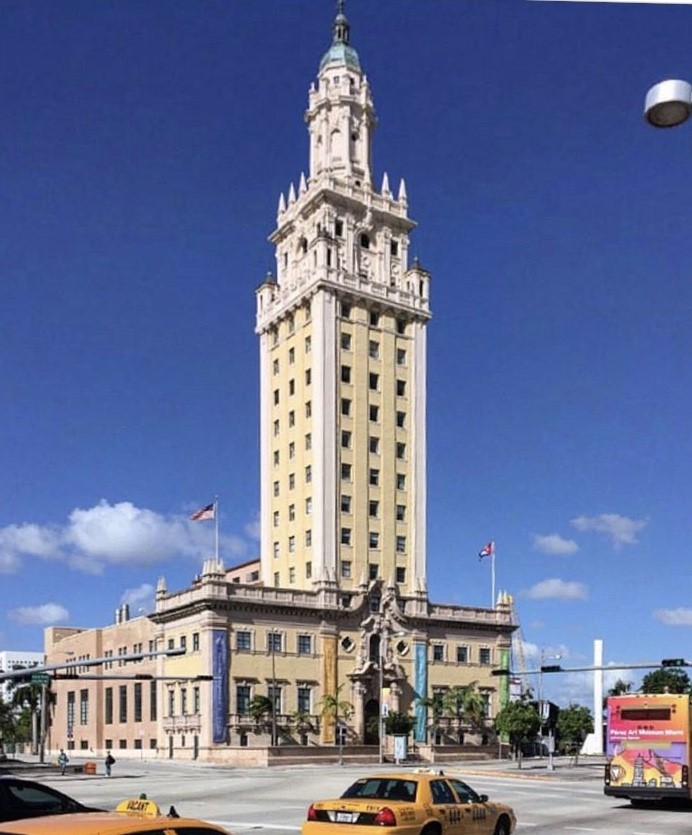 Freedom Tower, a classic Miami landmark, currently functions as a contemporary art museum and office space to different disciplines in the arts. Once upon a time, it was a place of hope for processing Cuban immigrants fleeing to Florida to escape a harsh communist regime. Built in 1925, it stands at 255-feet and displays gorgeous architectural design. Snap a picture of it from across the street to capture its beauty then head indoors to admire the rich history and art like The New World Mural which pays homage to the first map of the world created in 1513.
2 p.m. Day Drink at Bayside Market Place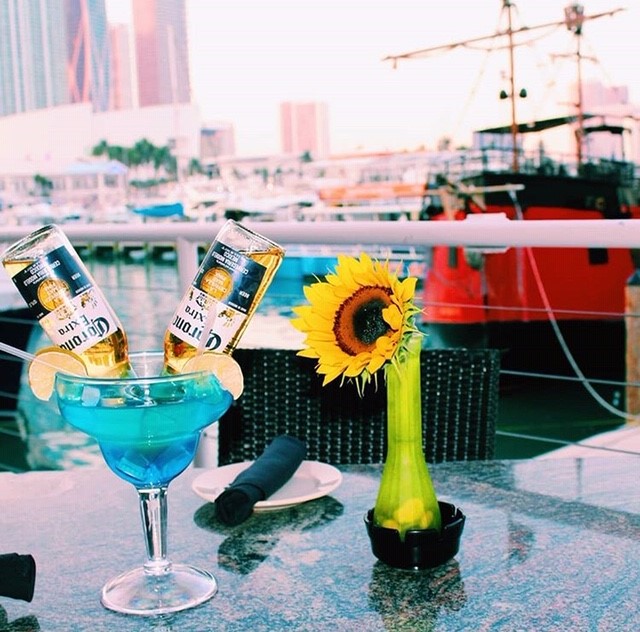 Go enjoy a gorgeous outdoor shopping center on Biscayne Bay, known as Bayside Market Place, home to great bars for day drinking under the bright South Florida sun. "Bayside has such a good variety of restaurants, shops, and amazing views. It's honestly such a great spot to hang out with friends and family and just enjoy the nice Miami Breeze," Awad said. Check out the Mojito Bar for delicious tacos and Modelo Especial drafts or chill out under the conga bar awning and enjoy a margarita. Watch the sailboats on the dock or enjoy the outdoor band, there's no shortage of good vibes at Bayside.
3 p.m. Rock out at the Guitar Hotel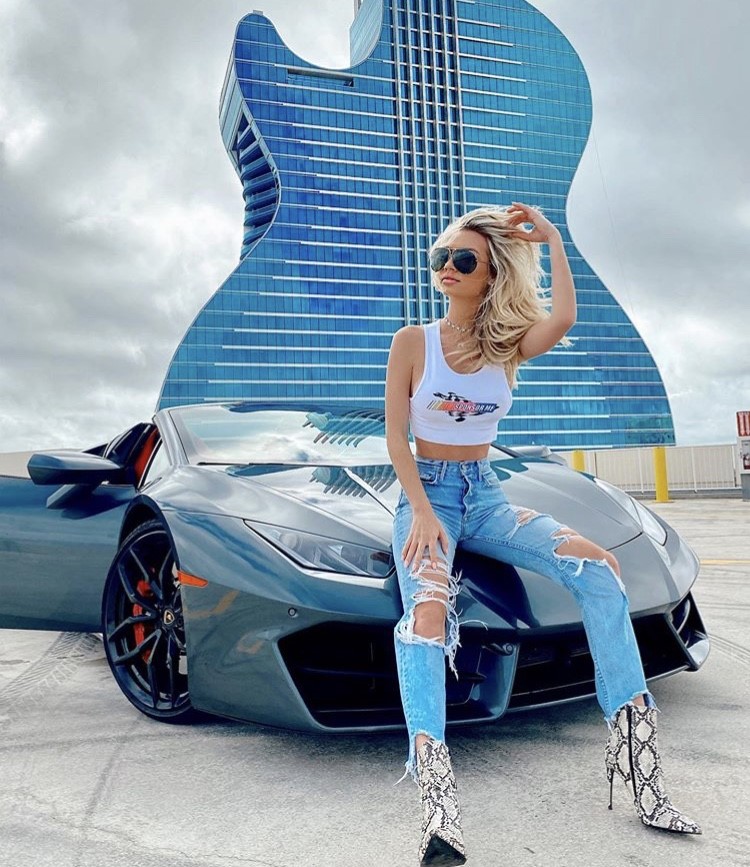 The newly upgraded Hard Rock Hotel is a sight to behold. Marvel at the giant light-up guitar-shaped building with a casino, shopping center, restaurants and pool. You can treat yourself to a lavish stay in one of their star quality rooms, but you don't have to be guest to take advantage of their amazing amenities. "I love going to the guitar with my friends, we just hang around the casino and grab some gelato," Perez said. Grab a drink at the casino bar, lounge poolside all day and jam out to some great tunes. Make sure to snap a pic in front of the hotel — your friends back home won't believe you partied inside a giant guitar!
4 p.m. Enjoy some Art at the Perez Art Museum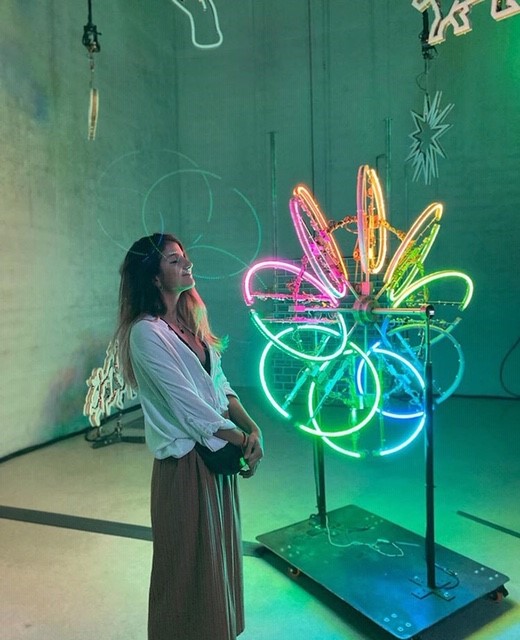 For an artsy afternoon outing, check out the Perez Art Museum, which houses numerous collections of modern and contemporary art like Jose Carlos Martinat's American Echo Chamber Exhibition. Enter the dark room and explore ideas of the current social and political landscape in bright, neon sculptures. As a bonus, find it right next to Bayside Market Place. After browsing through their exhibits, enjoy a pastry and coffee at their bakery while you chill outside in their photo-worthy swinging chairs. Sit back, relax and watch Biscayne Bay and a gorgeous cityscape across the horizon from your outdoor seat. Make sure to bring your camera–the photo ops in their sculpture garden don't stop.
5 p.m. Take a Yoga Class at North Beach Bandshell Park
There are tons of yoga studios in Miami, but how about taking a yoga class in peaceful beach locations all over Miami Beach? Nobe Yoga offers 3 classes for just $49 at three different beach locations: Bandshell Park, Bass Museum and South Pointe Park. Enjoy the tranquility of a yoga class at their scenic North Miami Beach location. Take in the atmosphere and release tension under the guide of certified yoga instructors.
6 p.m. Eat at Versailles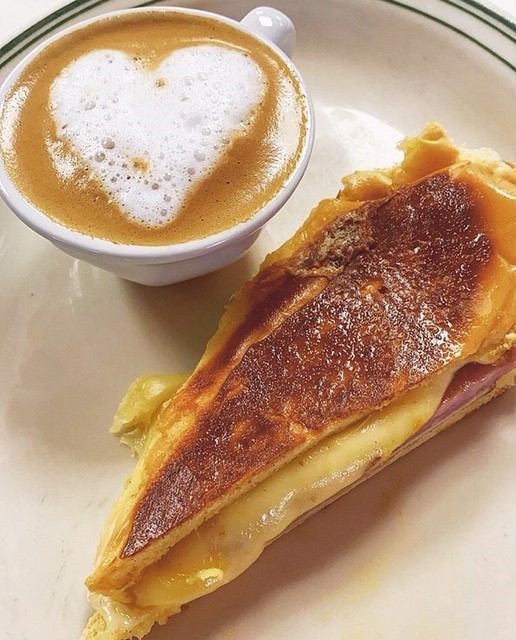 Dine at Versailles, a gem of Little Havana's Calle Ocho, less than a 30-minute drive from Miami Beach. Stop by and enjoy some of the best Cuban cuisine South Florida offers. "The food is great; it tastes just like homemade food without me doing the cooking! From the regular menu to the Sunday brunch, it never disappoints," sophomore at the University of Notre Dame Yanik Ariste said. Try some mariquitas (fried plantain chips) with mojo or ham croquetas as an appetizer. For your entrée, a plate of Ropa Vieja (shredded beef in tomato sauce) with a side of rice and beans will leave you begging for more. Still hungry? Head over to the conjoined bakery for Cuban coffee and pastelitos or take some home in a box for later!
7 p.m. Enjoy some ice cream at Azucar Ice Cream Company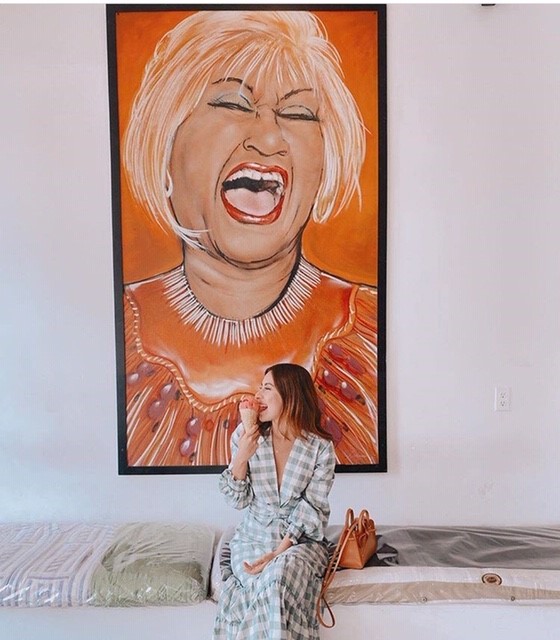 Next up in the Little Havana area, step into Azucar Ice Cream Company, a popular ice cream parlor for fans of Celia Cruz. Named after the late Cuban singer and icon's famous catchphrase, Azucar hosts a variety of creatively named flavors like Domino (which is actually just cookies and cream) and Berry good Fandango (a mixed berry concoction). "Azucar has to be my favorite ice cream spot in Miami–their Abuela Maria ice cream is a must-have. It is such a great homage to Cuban Culture and has the most amazing ice cream flavors and Celia Cruz mural. What's not to love?" Awad said. Make sure to get your picture with the queen of salsa herself on your way out!
8 p.m. Catch a concert at the AmericanAirlines Arena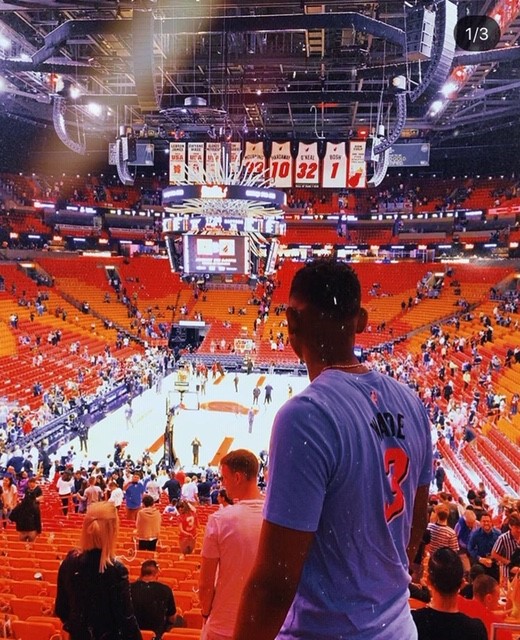 The "Triple-A" hosts some of the most famous names in music pretty much all year round. It's also home to the Miami Heat basketball team. If you plan to visit during New Years, check out Pitbulls New Years Eve Party. You can tell who's performing just by checking the giant screen outside of the building. Hop on Ticketmaster and try to snag some last-minute tickets or just hang around the arena before the show and buy tickets off a stranger. Grab a drink and jam out to your favorite artist; purchase merch on your way out to remember the event and snap a pic on the arena's balcony for a great view of the city in lights.
9 p.m. Catch an outdoor movie at SoundScape Park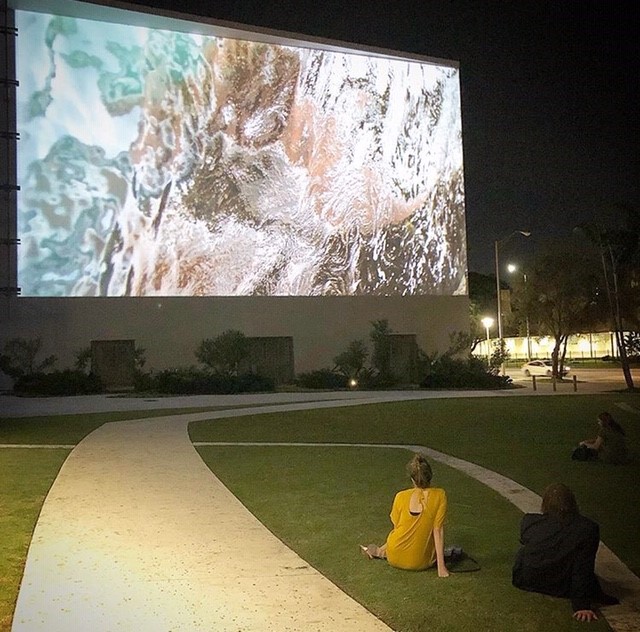 Need a couple of hours to chill? Movie night! The City of Miami Beach hosts free weekly screenings of family-friendly movies on Wednesdays and Thursdays from October through May at SoundScape Park. Enjoy watching movies like Casablanca, Toy Story 4 and Jaws under a sky full of stars. Set down a blanket and watch a movie in the center of an urban jungle and watch a movie projected against a big, white building. Cuddle up against your loved ones and make sure to bring some yummy snacks.
10 p.m. Catch a show at the Adrian Arch Center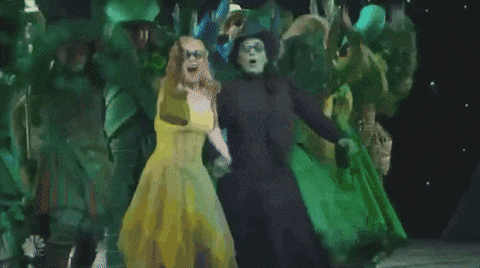 If you love the performing arts, the Adrian Arch Center will be your go-to place in Miami. They host all kinds of performances from ballet to popular Broadway and local shows. "The Adrian Arch Center is such a great venue and I'm always able to find tickets for decent prices. I watch Wicked and Phantom of the Opera there and had a great time!" Fernandez said. Dress in your nicest clothes and get ready to get swept off your feet in the Broadway of Miami Beach.
11 p.m. Join the North Beach Drum Circle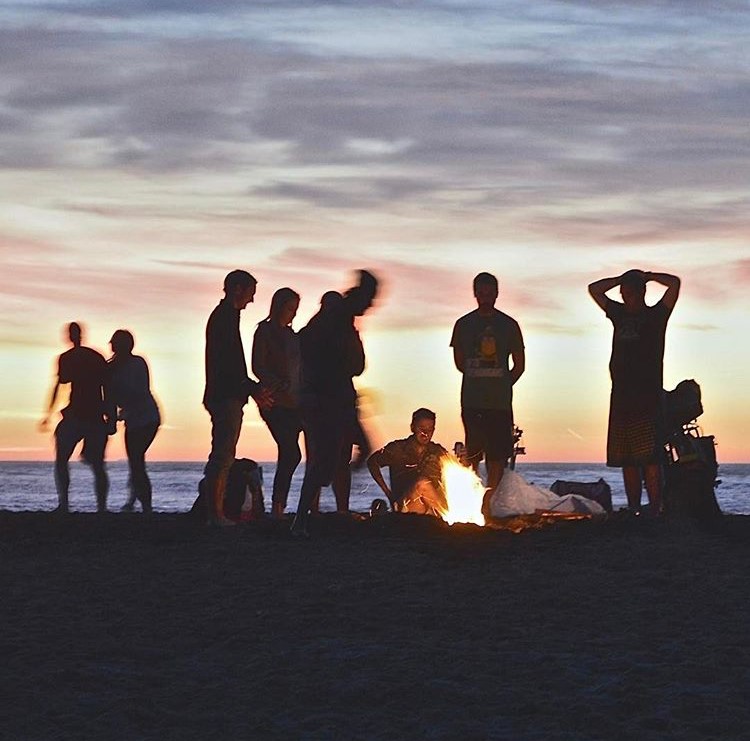 If you plan on being out during a full moon, you can catch a drum circle at North Beach. "The drum circle is amazing because you'll see every kind of person gathering to just dance as one under the full moon, like you have to go just once to experience it," Cornejo said. You can follow them on Facebook to find out when you can join their next meeting. Come have an ethereal experience under the stars and jam out to some great beats next to a bonfire.
12 a.m. Head over to Club Shots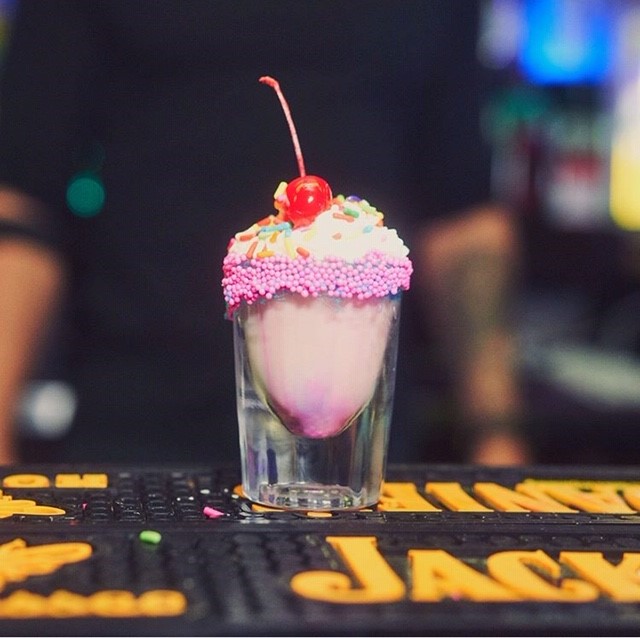 If you like to take shots over mixed drinks, this is the club for you. With over 100 different shots on their menu and music and food, there's no shortage of fun on a night like this. "I love going to Shots, since it's outdoors and it's always poppin' on Saturday nights" Cornejo said. Try their KeKe Do YoU lOvE mE shot (Strawberry Vodka, Grenadine, Sour Mix and KeKe Lime) or the Unicorn Shot (3 Olives Cake Vodka, Piña Colada, Blue Curaçao, Grenadine) and dance the night away under the starry night.
1 a.m. Chill out at Las Rosas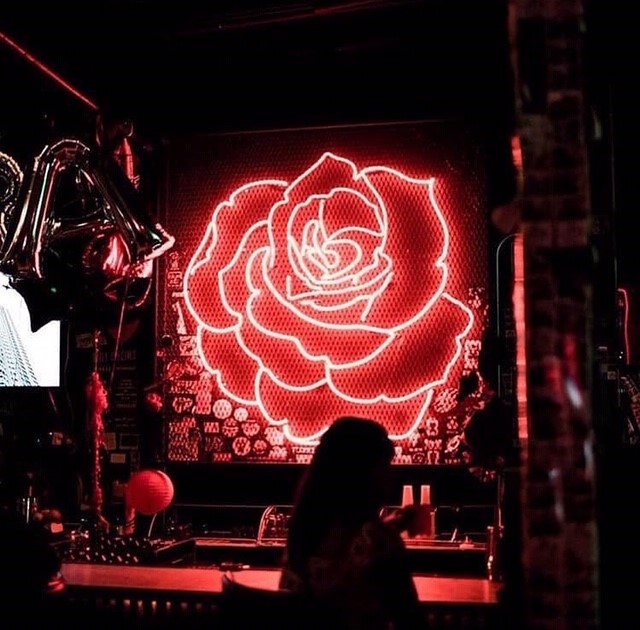 Come check out a bar that embraces its simplicity for a chill authentic night. "I love going to Las Rosas because it's an edgy grunge dive bar that doesn't try to be anything it doesn't need to be," Nuñez said. You can find Las Rosas just on the other side of the highway outside the Wynwood Art District and play pool or just sit back and enjoy a beer and listen to the jukebox. Make sure to snap a pic in front of their giant neon rose in your most grunge outfit.
2 a.m. Lounge at Swizzle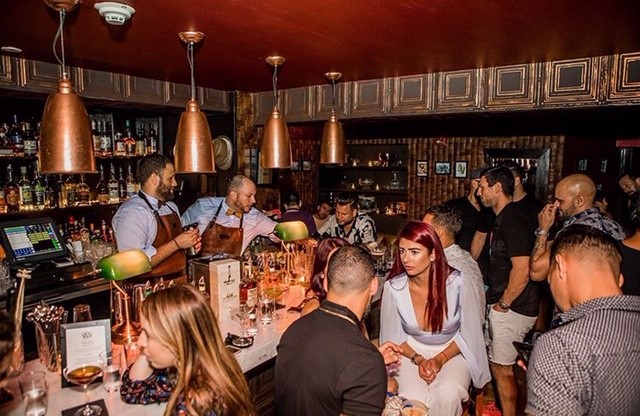 Ever wanted to experience the speakeasy vibe of the 20s? Come to Swizzle Rum Bar & Drinkery. "I've always liked the speakeasy concept and to actually experience it, with the music they play (which is timely most nights), the drinks they serve and the ambiance, is nothing short of an enjoyable experience," Nuñez said. Try their tiki-themed cocktails like the Banana Daquiri or Queen Anne's Revenge and kick back in a sophisticated secret lounge for the night.
3 a.m. Grab a beer at M.I.A Beer company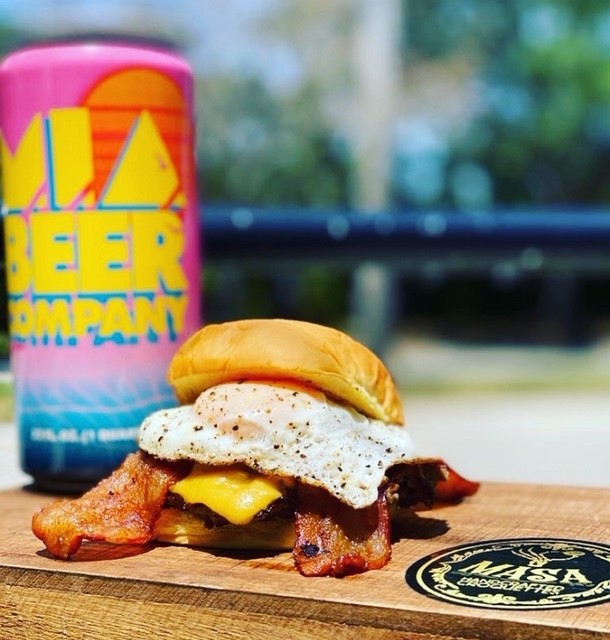 Getting rid of the late-night munchies is a breeze at M.I.A. Check out their taproom and try your pick of their 54 draft lines. "It's awesome to mingle after work and great for people who are new to drinking to find what they'll like," Nuñez said. Also, check out their spicy M.I.A Nachos and Bruhause Burger (Brisket, Ribeye and Chuck blend patty). Nothing beats a night at M.I.A.
4 a.m. Dance the night away at LIV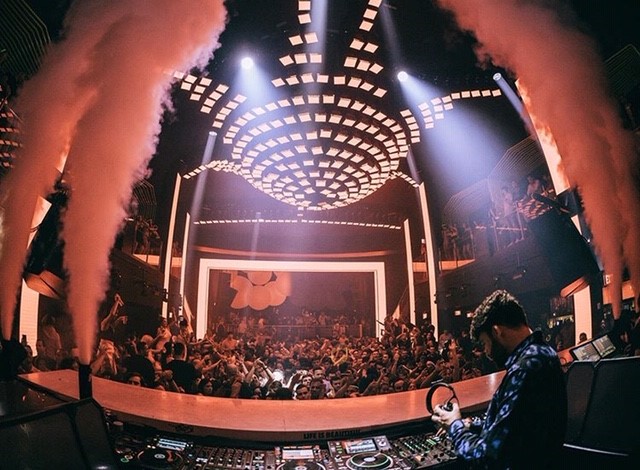 LIV at the Fountainbleu Hotel can only be described as an insane experience. Ranked one of the top nightlife venues in the world, LIV hosts a giant nightclub party where the walls and floors light up different colors and patterns, so you'll be dancing in a neon paradise. Artists like Travis Scott, Lil Wayne and Khaled have been spotted as regulars so make sure you dress to impress and get ready to glow deep into the night.
5 a.m. End the night at The Tavern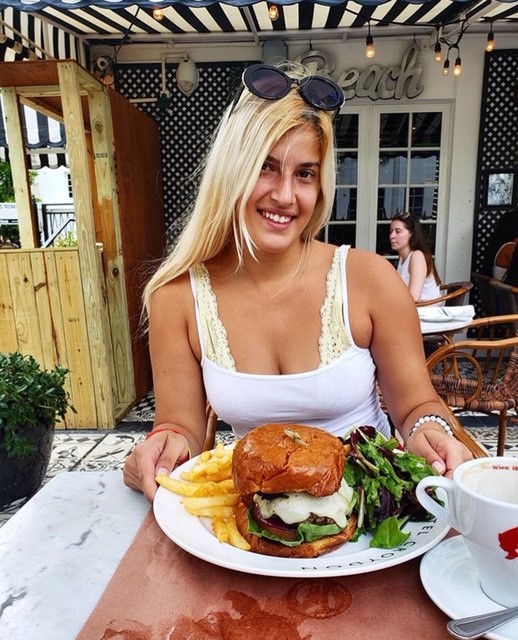 Enjoy an early breakfast of delicious bacon, egg and waffles or a late dinner of Filet Mignon–it's all up to you at this 24-hour restaurant and bar on Collins Ave. You'll love its homey beach vibe and to-die-for menu items. There's something for everyone on the menu from burgers and sandwiches to pasta salads and seafood platters. Stop by and close your night or start your day at The Tavern.