Welcome to the land of scones, red phone boxes and fish and chips. The city known for high tea and royal gatherings, featuring fancy hats and charming accents. The land of Hugh Grant, Colin Firth, Will and Kate and Harry Potter. What city am I talking about? London, of course. You'll never run out of things to do in London. These highlights will brighten up even the rainiest of London days.
Take on England's famous city with these 24 things to do in London.
6 a.m. Glimpse royalty Buckingham Palace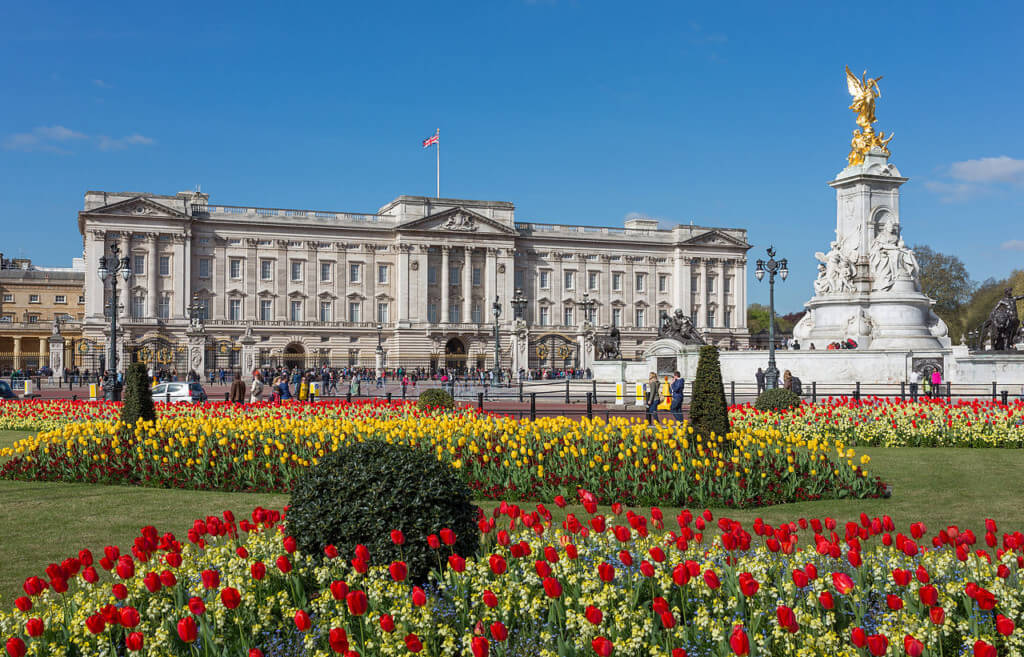 Start the day with a brisk stroll to the famous residence of Her Majesty Queen Elizabeth II, the current Queen of England. The palace looks just a little fancier than your average college dorm room, to say the least. A visit will give you a taste of the royal flavor and a chance to see the beautiful architecture. Make sure to check out the magnificent statue of Queen Victoria and stick around to see the changing of the guards.
7 a.m. Stroll through St. James's Park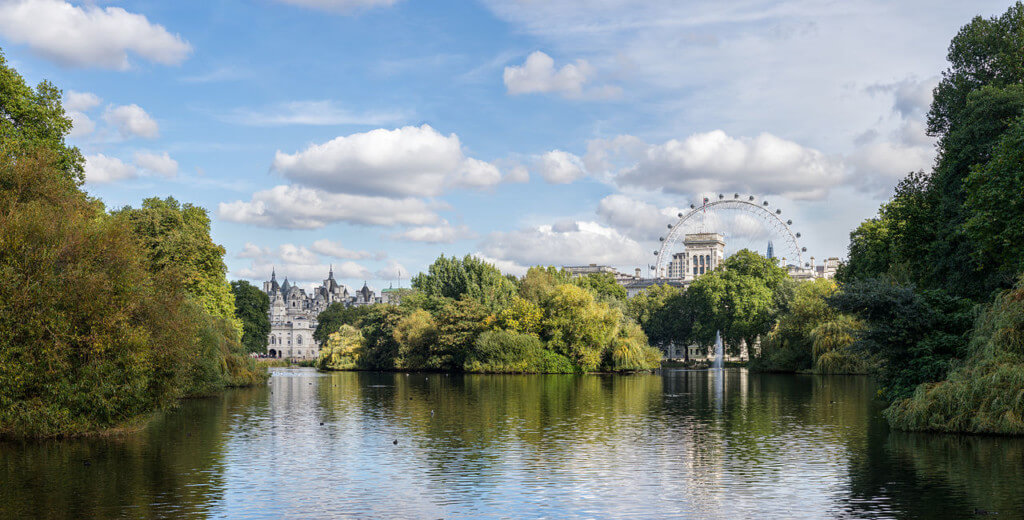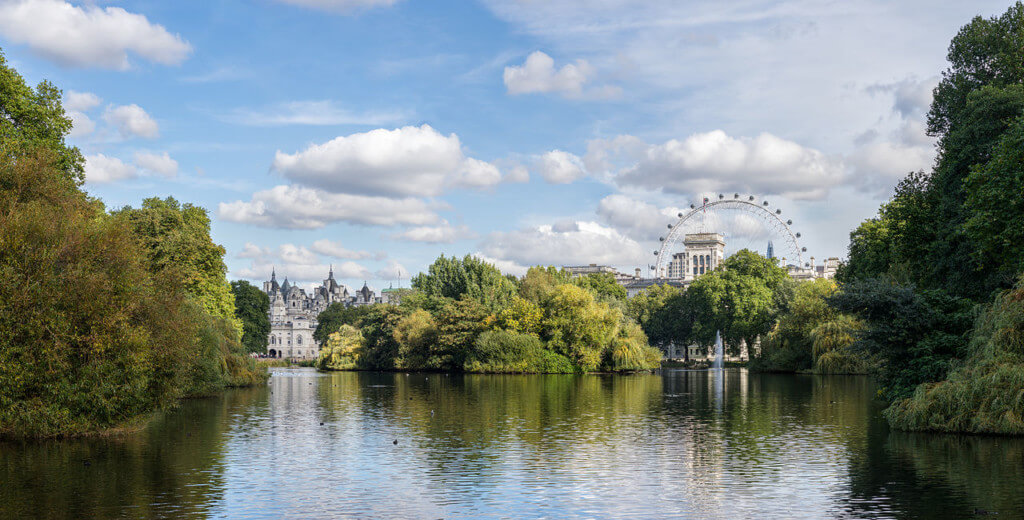 Get your morning exercise in by taking a walk through St. James's Park. It may not be as quiet as a school library on a Sunday, but you can still read, picnic, chat with friends and see stunning views of the London Eye and Big Ben while there. "I studied abroad in London, so I had friends that wanted to be tourists with me. One day, we all had a picnic in St. James's Park and it was so relaxing to lie on the grass with my classmates. We did this on a day that it wasn't raining, of course," said New Paltz sophomore Mariel Stein.
8 a.m. Scarf down a scone at Bea's of Bloomsbury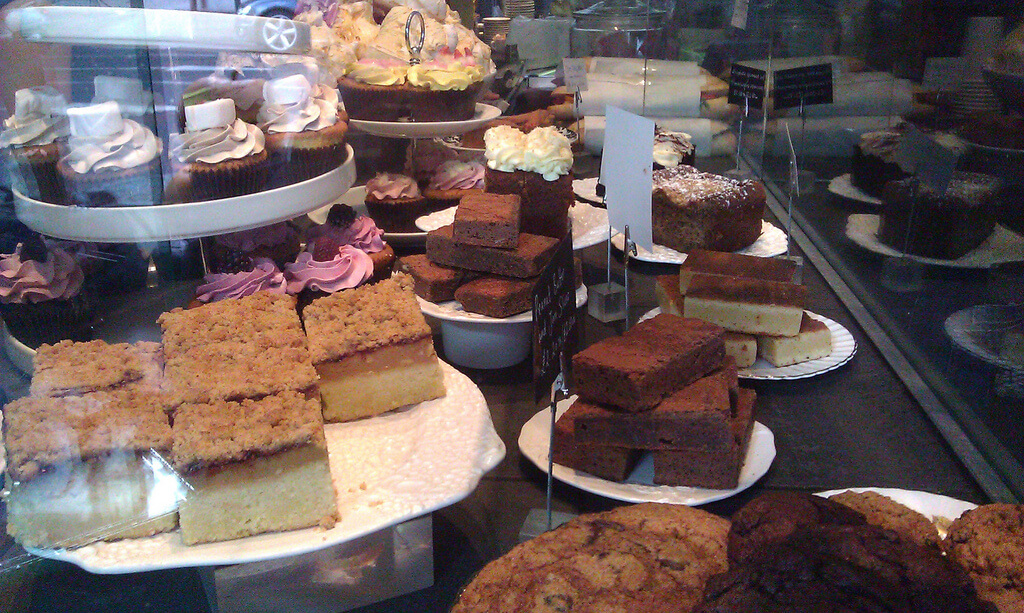 No trip to London can be complete without scones. Known for having some of the best scones in all of London, a visit to Bea's stands out as a great opportunity for a morning munch.  "When I was in London, I wanted to make sure I had some really good scones. I searched online for the best places, and I was so pleased with Bea's of Bloomsbury! You will love it too. The inside is cute, and the food is so good," said University of Connecticut junior Lydia Parapimon.
9 a.m. Grab coffee at Attendant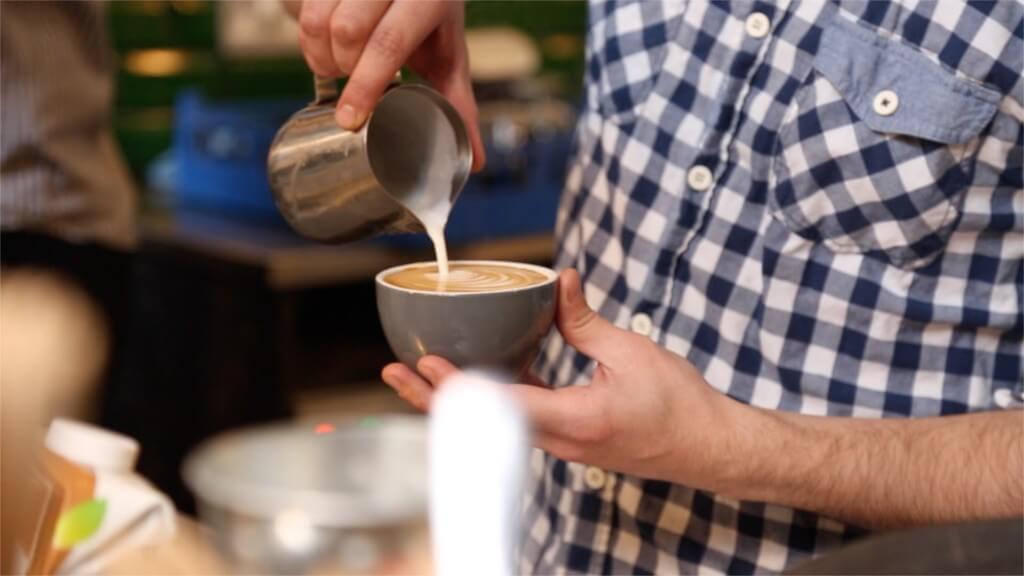 Wash down those yummy scones with some delicious coffee from Attendant. Attendant used to consist of public toilets, so you can get a glimpse of history while you enjoy the flavor of the coffee. Check out the Victorian urinals still put in place. They make for an interesting, albeit a little weird, restaurant decoration.  
10 a.m. Breakfast in the Goring Hotel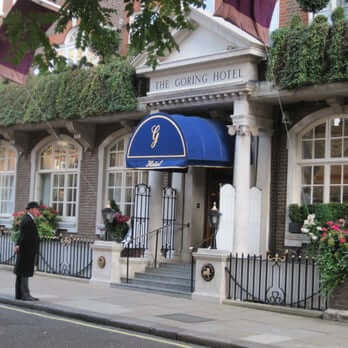 I'm sure you heard the phrase "Traditional English Breakfast." Feel like you are part of the upper echelons of society by treating yourself with some fine dining at this super boujee hotel that Kate Middleton stayed at the night before her wedding to hunk Prince William. Be sure to order the mushroom and Lincolnshire ham omelet.
11 a.m. Feel Shakespearean at the Globe Theatre
Shakespeare, Shakespeare, wherefore art thou Shakespeare? Methinks if you head to the Globe Theatre you can see a live performance of a Shakespeare show. The original Globe burnt down but this very accurate replica gives a sense of what it was like to attend a Shakespeare play back in the day—ye olde times.
12 p.m. See history at Saint Paul's Cathedral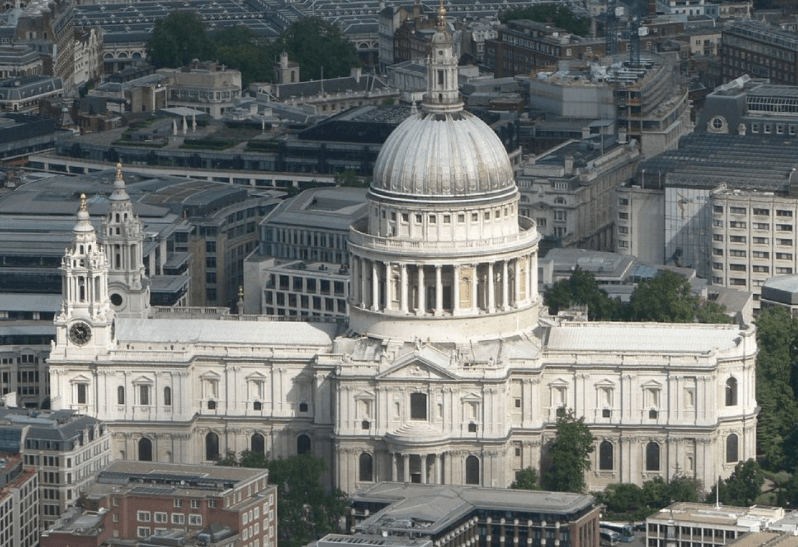 "Early each day to the steps of Saint Paul's, the little old bird woman comes." If you are familiar with Mary Poppins, you've heard of Saint Paul's in the song "Feed the Birds." Even if you are not religious, you can still appreciate the breathtaking architecture. If you hike to the top, you can see stunning views of the city, and without getting too out of breath, either. I felt more tired after carrying my laundry up and down three flights of dorm room stairs.
1 p.m. Get spooked at the Tower of London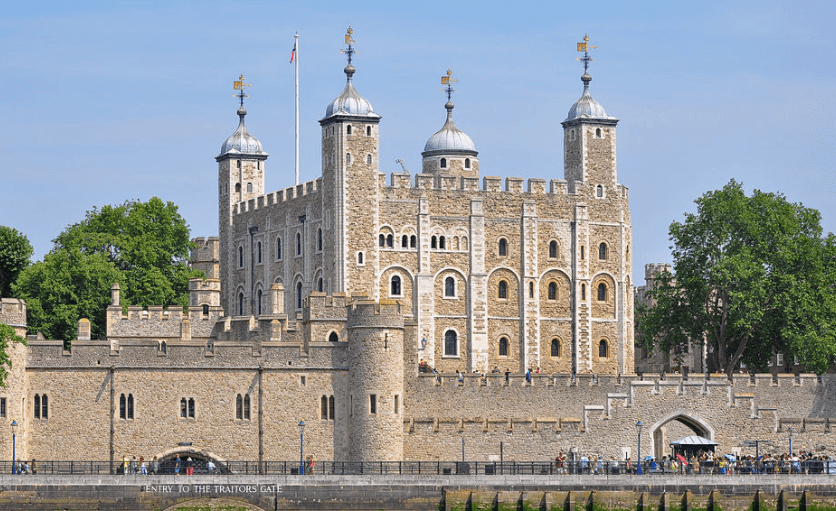 London has a dark side to its history and one full of gruesome deaths. For all you non-history buffs, the Tower of London was the place where many people were trapped, beheaded or imprisoned from the 1200's to the late 1600's. "The Tower of London gave me chills. It's been around for hundreds of years and has a torture chamber, castles, and the Crown Jewels! It's by far the coolest place to go in the city," said University of Connecticut senior Vesta Parapimon.  
2 p.m. Snack in a hurry at Pizza Express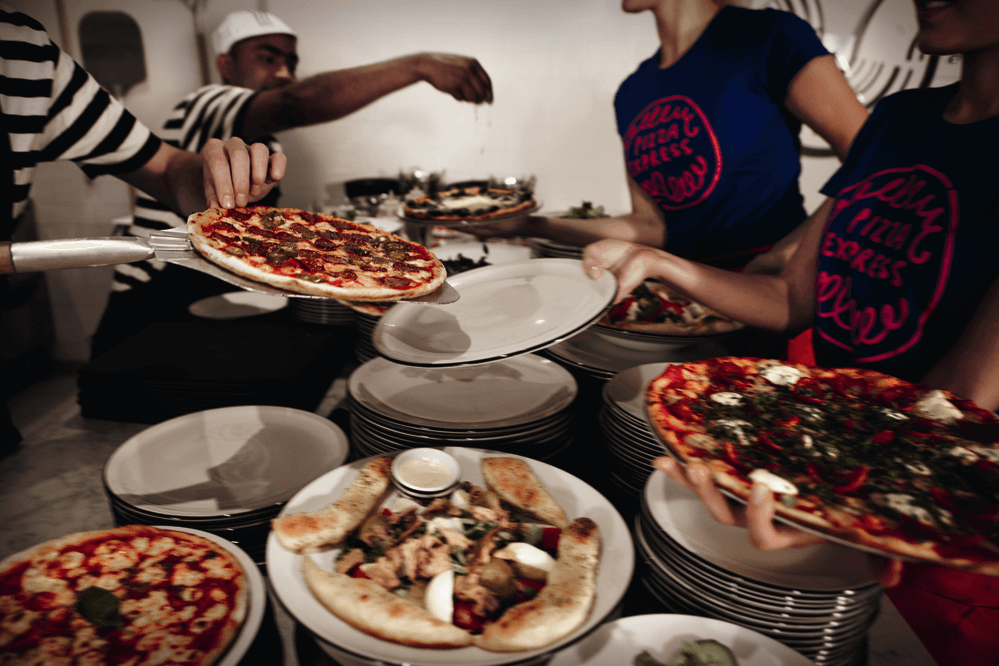 Grab a quick lunch at one of my favorite chain restaurants in all of London (America needs to get on it and bring Pizza Express over to the U.S.). This restaurant has its own interesting pizzas as well as custom options. You get a huge personal pizza for yourself. I recommend La Reine for the meat and olive lovers out there. Who said you can only have pizza in Italy?
3 p.m. Get history extra credit at Westminster Abbey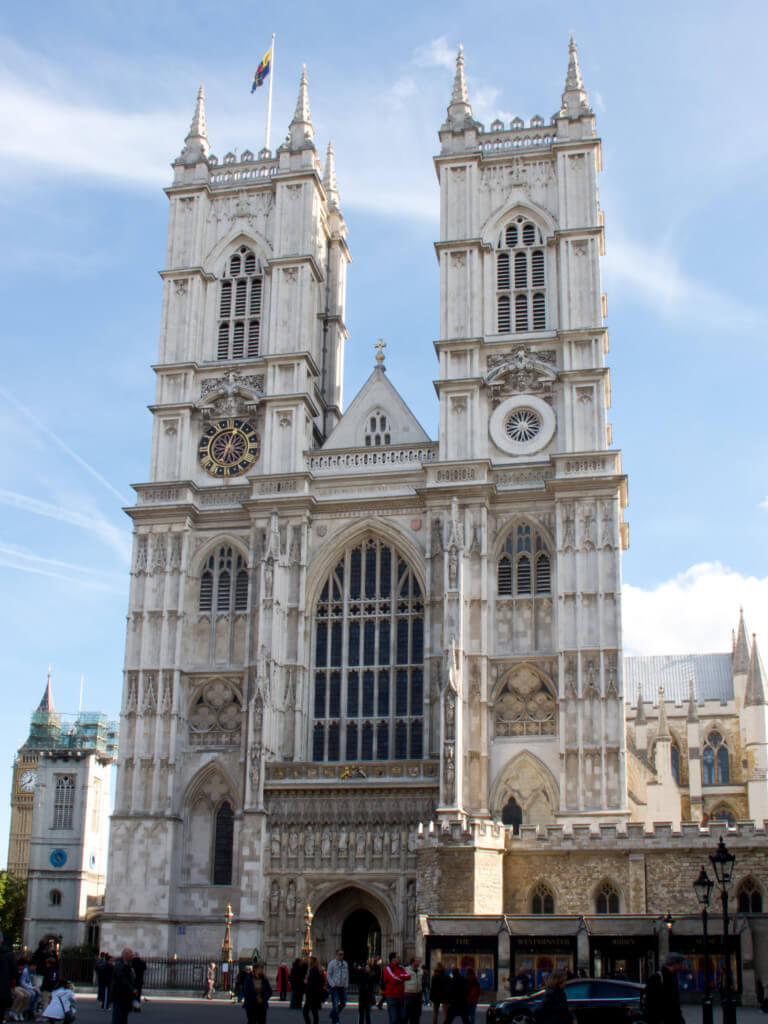 Impress your professors by going to this historic hot spot. All  the famous Brits you've learned about in your classes are most likely buried here. Not to mention, most coronation ceremonies and weddings happen here as well. Remember when you were in middle school or high school watching Will and Kate get married on TV? The ceremony took place at Westminster Abbey. See the bodies of famous monarchs, poets, scientists, musicians and many more.
4 p.m. Shop at Harrods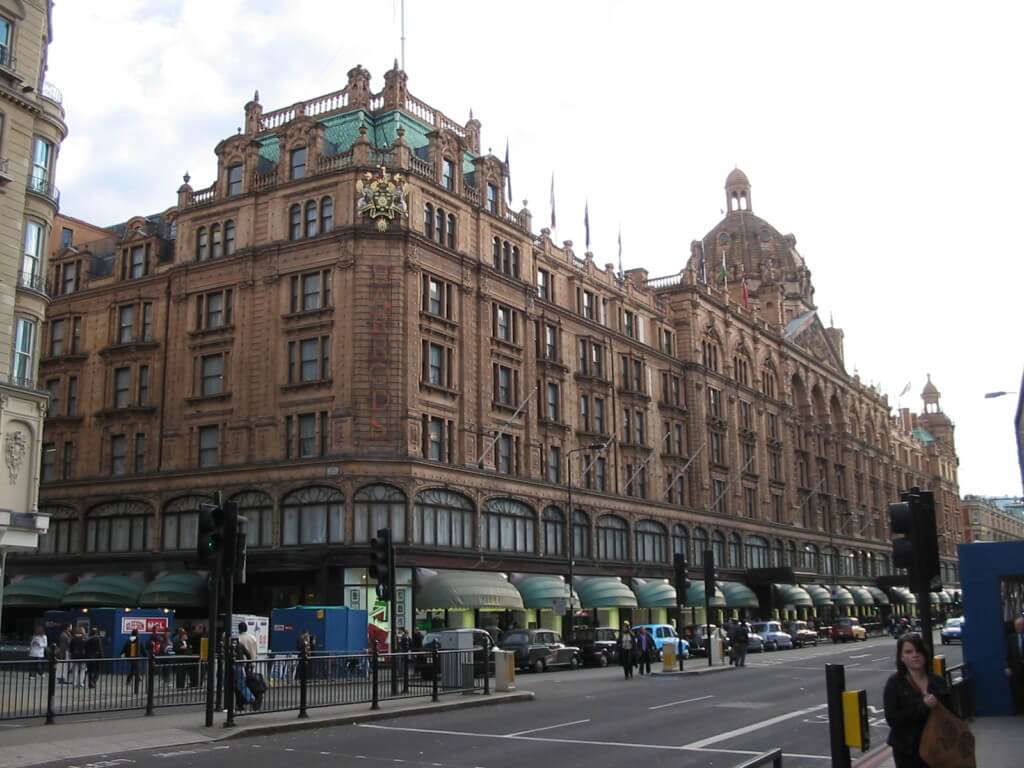 This famous department store makes it okay and maybe even necessary to spend your break or study abroad shopping. Pretty much anything you want to buy you can purchase at Harrods. The rooms have different themes with wallpapers to match. I personally love the candy room with the bright yellow lights, tons of sugary baskets, and bonbons. This store was the first to have escalators, too.
5 p.m. Sweeten up at Peggy Porschen Cakes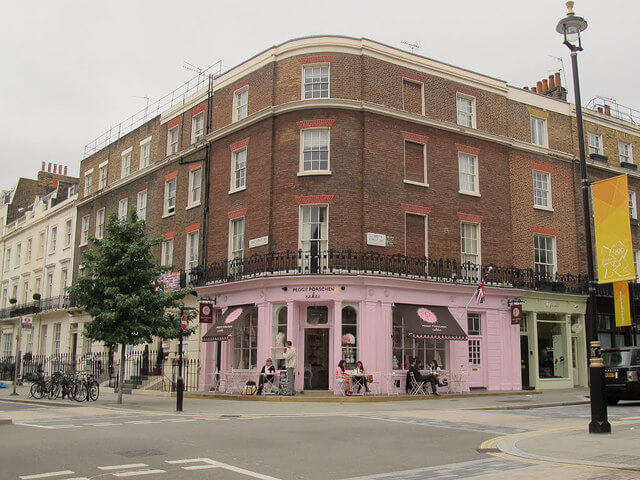 Another treat yourself spot, Peggy's has some of the most adorable cakes and cupcakes, and they all taste as good as they look. For all you Insta foodies out there, this place will fulfill all your gramming needs. "When I study abroad in London, this is one of the first places I want to go to. The pictures of it look awesome," said University of Michigan junior Emily Dworkin.  
6 p.m. Eat up at Rules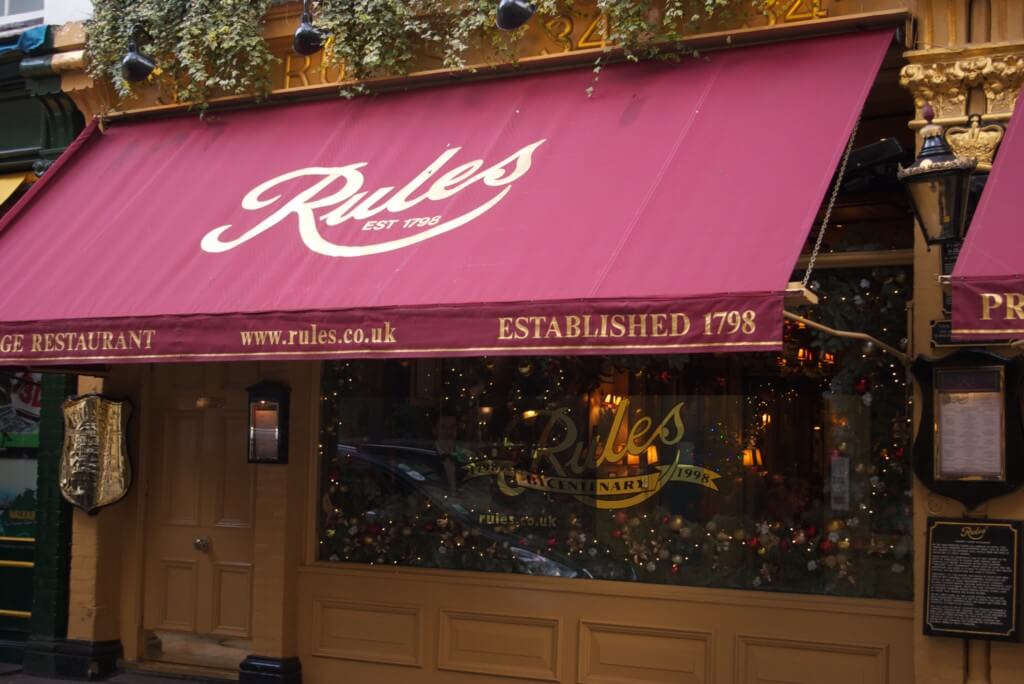 Given London's richness of history, you've got to enjoy the oldest restaurant in the city for dinner. Charles Dickens loved this restaurant. You can feel as though you were dining back then, seeing the same things he did when he ate there. Rule's offers foods ranging from oysters, pies, puddings, steaks, rabbit and salmon. Tons of wines and champagnes add to the dinner menu as well.
7 p.m. Go around the London Eye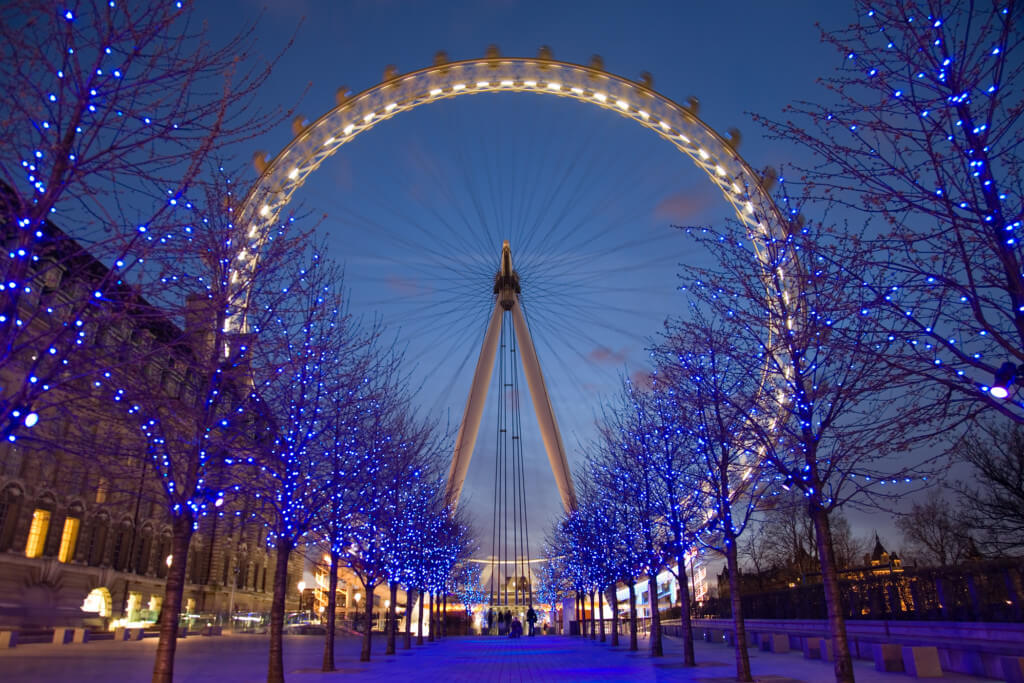 If you want a spectacular view of the city of London, you must go to the London Eye. When you are walking through the streets of London, you can't miss the eye shape spinning around, especially from St. James's Park. "When I was on the Eye, I saw Parliament, Big Ben, Saint Paul's and many other famous sites. It took my breath away," said University of Michigan senior Hunter Sonn.
8 p.m. Take in the sights of Piccadilly Circus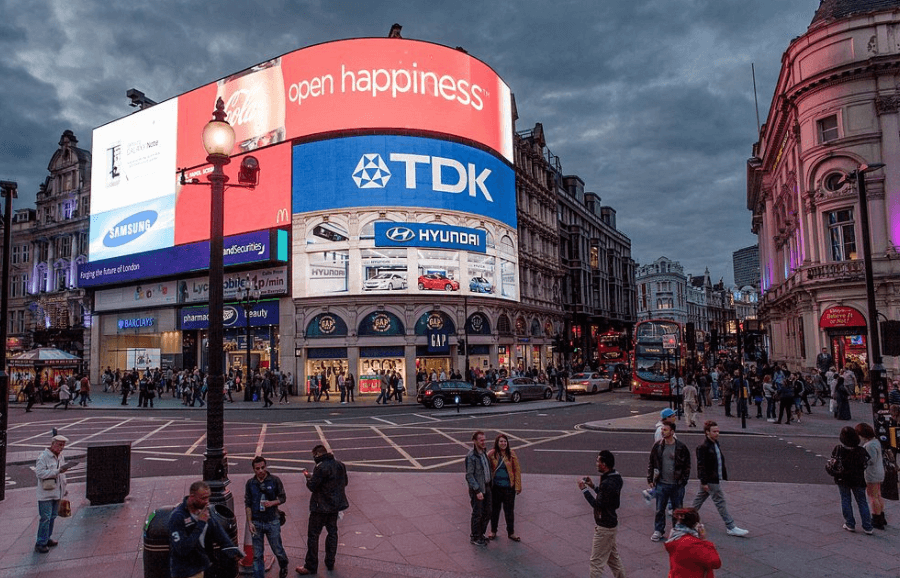 When I went to Piccadilly Circus, I felt like I was in Times Square. When you go this lit (physically and metaphorically) place, take the time to walk around and visit the stores, including London's version of the Ripley's Believe It or Not! Museum. Sit for hours and watch the moving advertisements on screens just like Times Square. You can take tons Snapchat stories and Instagram pictures to make your friends ~jealous~ of your amazing London experience.
9 p.m. Stay in London to visit Chinatown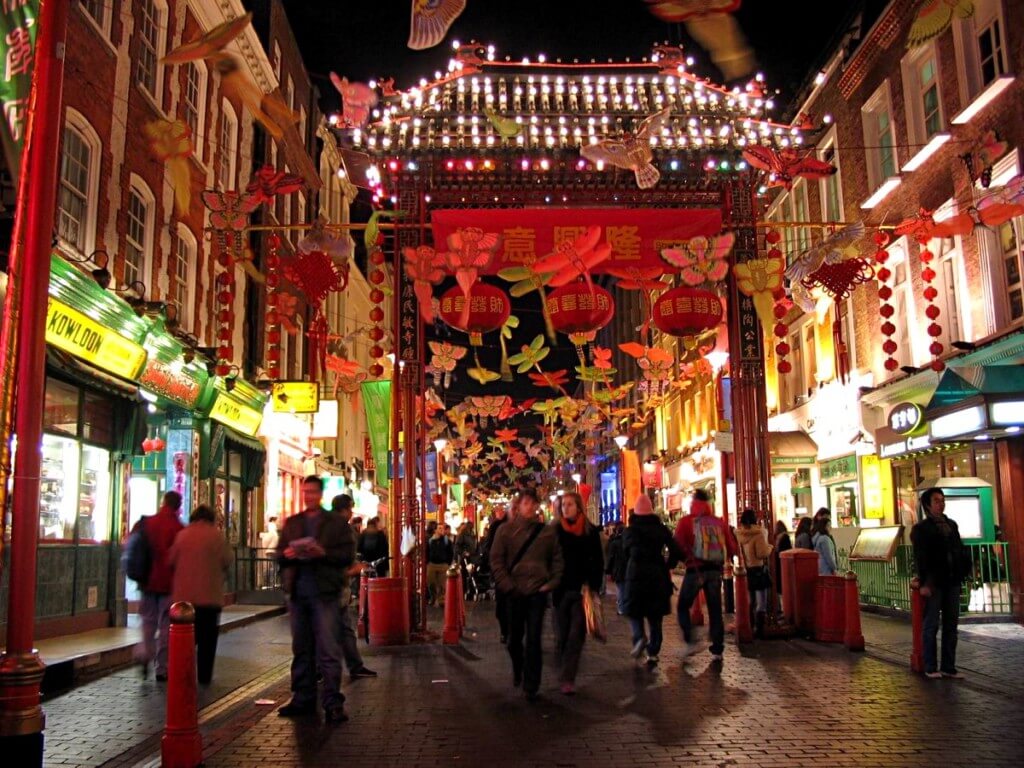 London has so much diversity, which makes the city more vibrant and exciting. London's Chinatown has many wonderful Chinese restaurants along with other shops. I remember walking past the windows seeing duck hanging just waiting to be eaten, making me drool. If you eat meat, you must try the amazing duck. Or, get some dim sum.
10 p.m. Take the Jack the Ripper Tour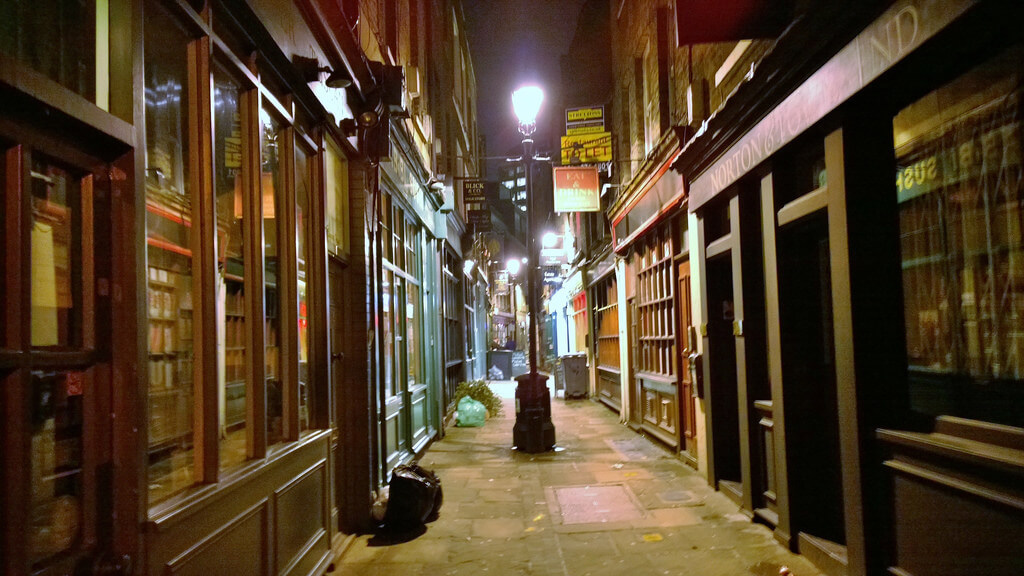 The name says it all. Jack the Ripper was a famous murderer who supposedly murdered women in Whitechapel and tore up their bodies. Take one of the night tours to give you a ghostly scare and see the famous sites of this tale. I recommend London Walks tours. Hopefully you will be able to go to sleep after a spooky night out, learning about all the gruesome and gory details. But if you're too creeped out, you can always explore the London nightlife.
11 p.m. Scrape the sky at the Shard Restaurants and Bars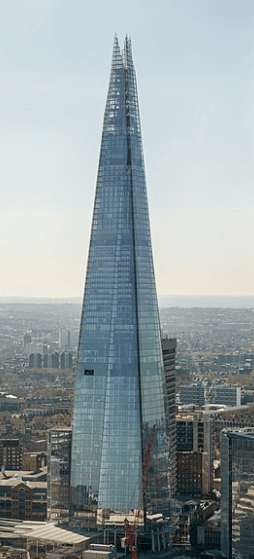 The Shard towers over the city as one of London's skyscrapers that offers splendid views of the city when you go to one of the top floors. There are also plenty of nice restaurants and bars in there for you to have a drink or a late bite. Head to the top of and take a picture while holding champagne with the entire city in the background.
12 a.m. Have a pint at The Ten Bells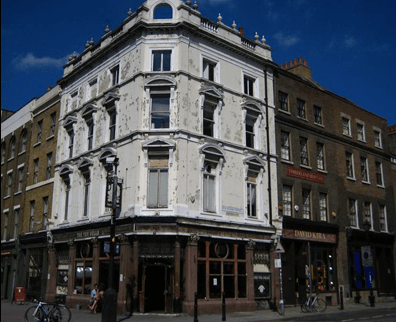 Head to this famous East London pub to start the night off the right way. A wall in the pub has a listing of Jack the Ripper victims and newspaper clippings from the period. Rumor has it that Mary Kelly, Jack's most famous victim, stood outside the Ten Bells many a day. I don't know about you, but that just sent chills up my spine.
1 a.m. Hit up the American Bar in the Savoy Hotel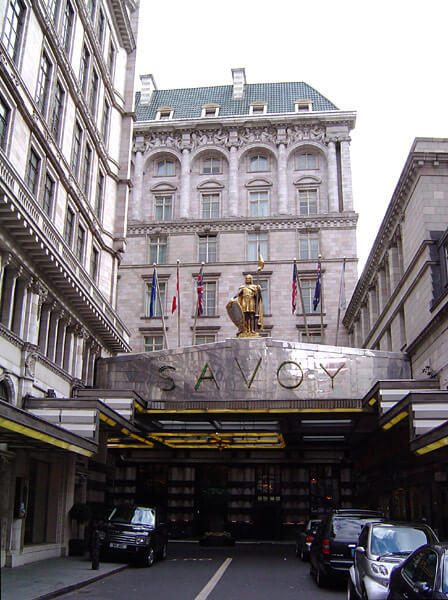 After getting that pub feel, stop by the American Bar in the Savoy and hope to see a celebrity. This fancy bar gives you a sense of the nightlife scene in a different light. The Savoy Hotel itself has hosted many famous guests such as Katherine Hepburn and Coco Chanel. You can see some pictures and signatures of the celebrities on the way to the bar.
2 a.m. Stay a while in Soho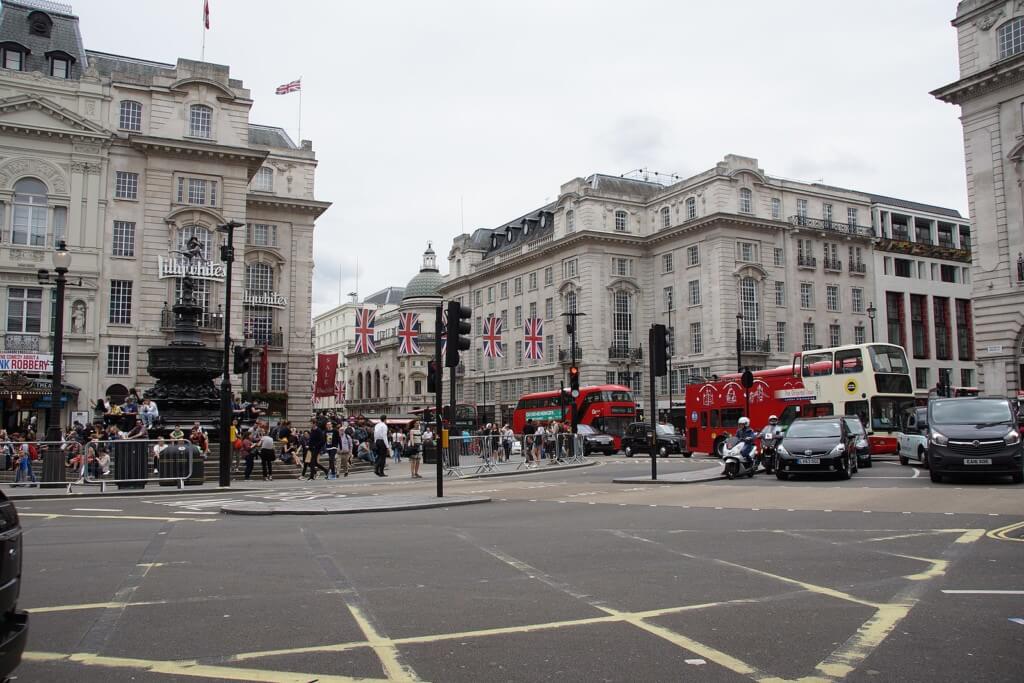 Now that you've boozed it up, take a walk to Soho. Soho has jazz clubs and nightlife scenes. Soho contains lots of LGBT bars. Just walking by hearing the noises, seeing the people will let you see the scenes of Soho come to life. College students will feel right at home here.
3 a.m. Take in the views of Trafalgar Square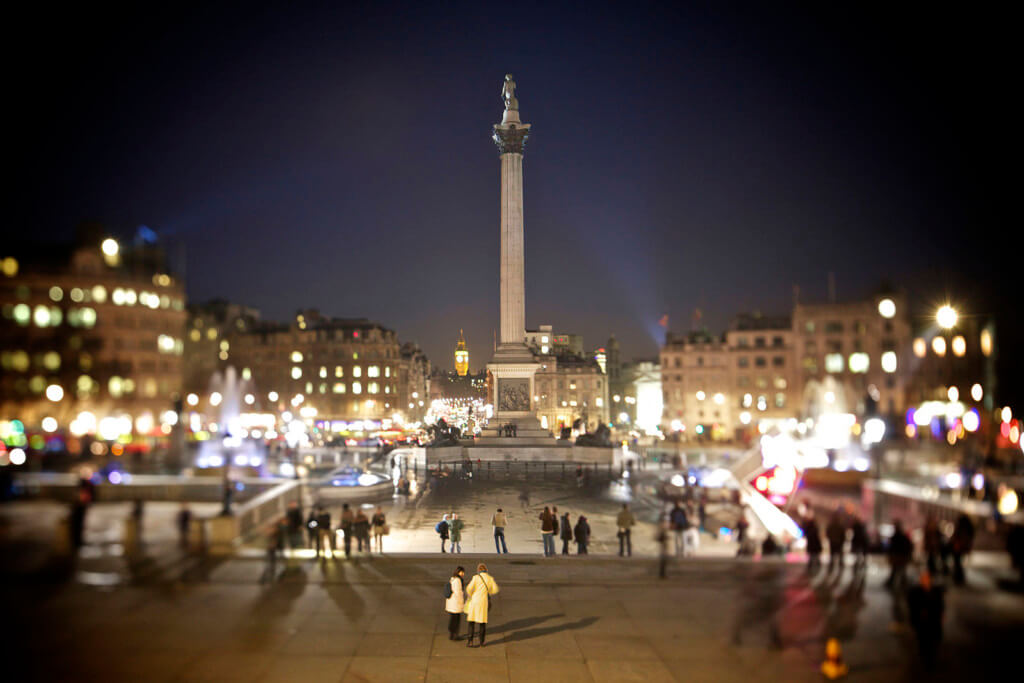 Trafalgar Square will have beautiful views at night, lighting up the National Gallery and the lions surrounding it. During the day, people flock to Trafalgar Square for the fountains and art museums. At night, you will find peace and tranquility without the crowds and pigeons eating food droppings. You will find it quite charming.
4 a.m.: Balans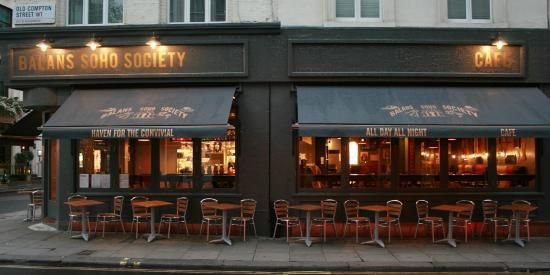 Open until 6 a.m. on Fridays and Saturdays, this bar will give the nightlife scene you desire in a big city that you cannot find on a college campus. So what are you waiting for? The cocktails are most popular, so have a drink and enjoy. Try the Black Cherry Bourbon Smash or the Black Negroni. If you're feeling super indulgent, drink El Gringo: tequila, maraschino, and chocolate cream.
5 a.m. Start all over at Hyde Park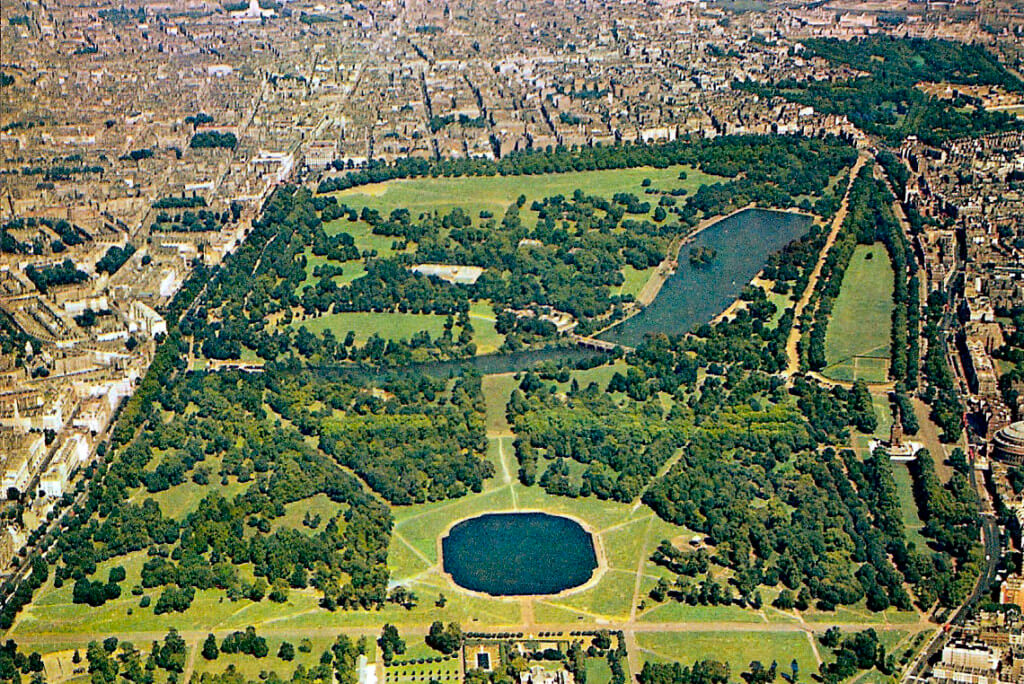 End your fabulous day by spending the early morning at Hyde Park, immersing yourself in nature. "I just loved walking through Hyde Park when I visited. The city can get overwhelming at points, so I was able to relax and decompress for a bit," said Marist College incoming freshman Lacey Eller. Sounds like an excellent way to spend the morning to me. Now, get some sleep.