Join the hardy Scotts in Edinburgh, where the locals consume whiskey consumed at all hours, men wear kilts with pride and sheep innards are consumed regularly (no joke). Edinburgh is brimming with mesmerizing ghost stories and spectacular views. Pack your most comfortable shoes, camera and bagpipes before boarding the next flight to Scotland's capital (the bagpipes are optional).
These 24 things to do in Edinburgh will make you want to dance the jig nonstop.
6 A.M. Take a Picture on Calton Hill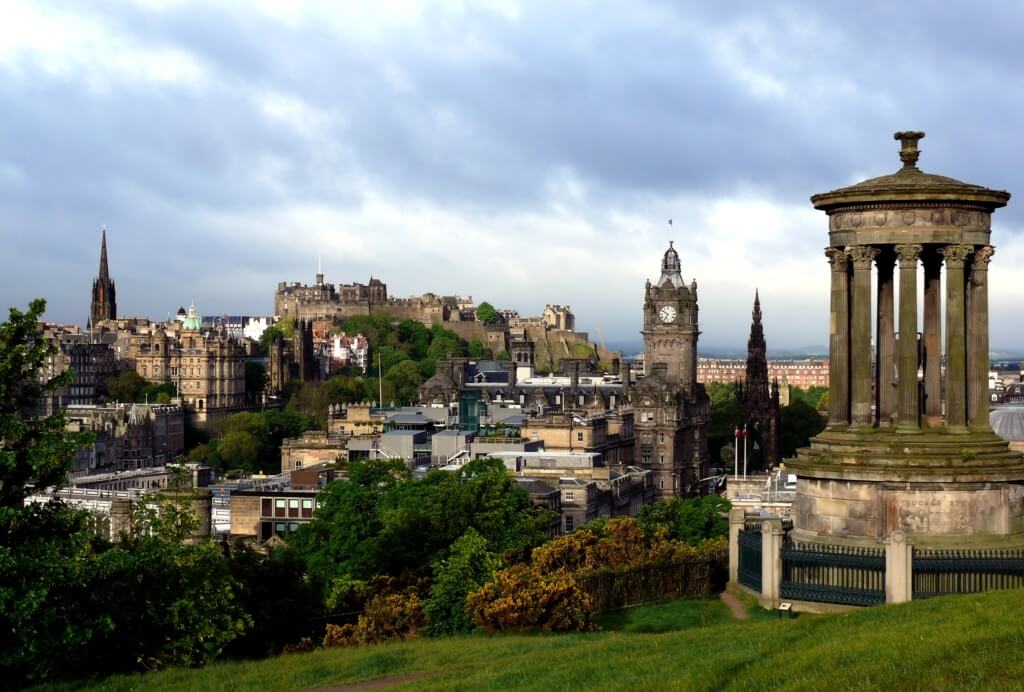 Home to a variety of monuments and the Scottish Government's headquarters, Calton Hill provides a sweeping view of Edinburgh that will make your jaw drop lower than your booty when you hear Ester Dean's "Drop it Low" at the club. Don't forget to capture the breath-taking moment with your camera.
7 A.M. Walk Through Princes Street Gardens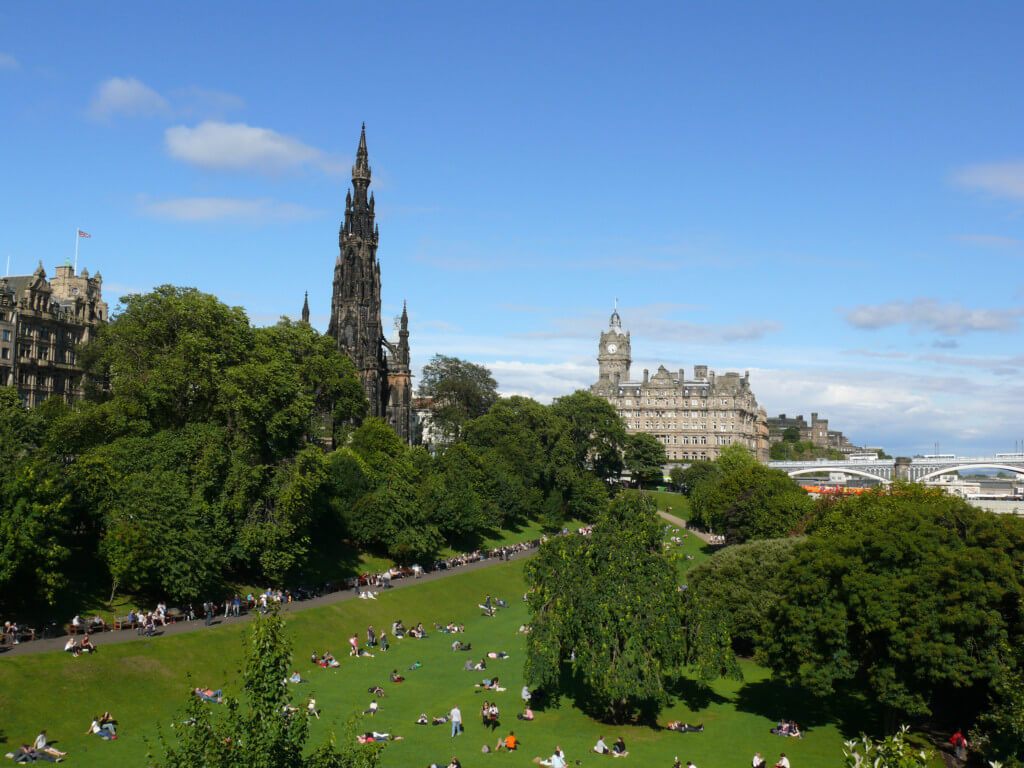 Enjoy a brisk morning walk through the Princes Street Gardens. You'll feel like royalty among the vibrant green foliage and beautifully crafted statues and monuments that adorn the public park. Thanks to the park's convenient location in the center of the city, you'll sniff out breakfast before the sun even comes up when your tummy begins to beckon.
8 A.M. Eat a Full Scottish Breakfast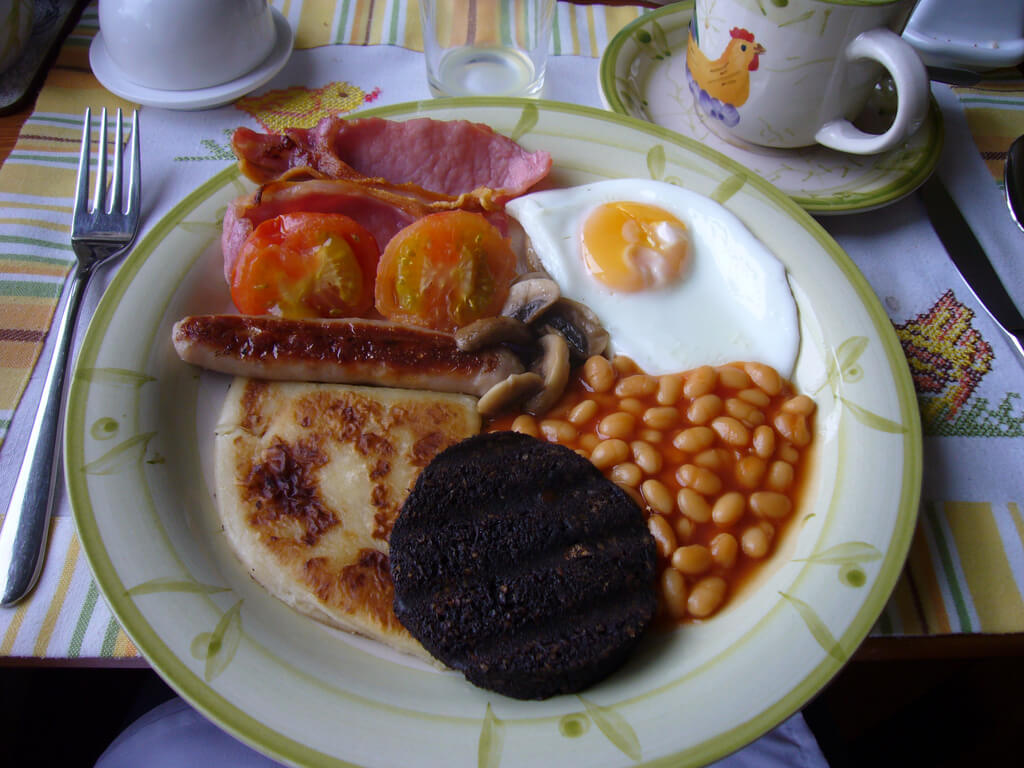 After your full Scottish breakfast, you'll feel full of eggs, black pudding (yes, it's made from pork blood), baked beans, sautéed mushrooms, bangers (in American-lingo, the word is sausage), bacon, potato and tomato. Wash it all down with tea and juice before hitting the city's streets.
9:00 A.M. Tour Edinburgh Castle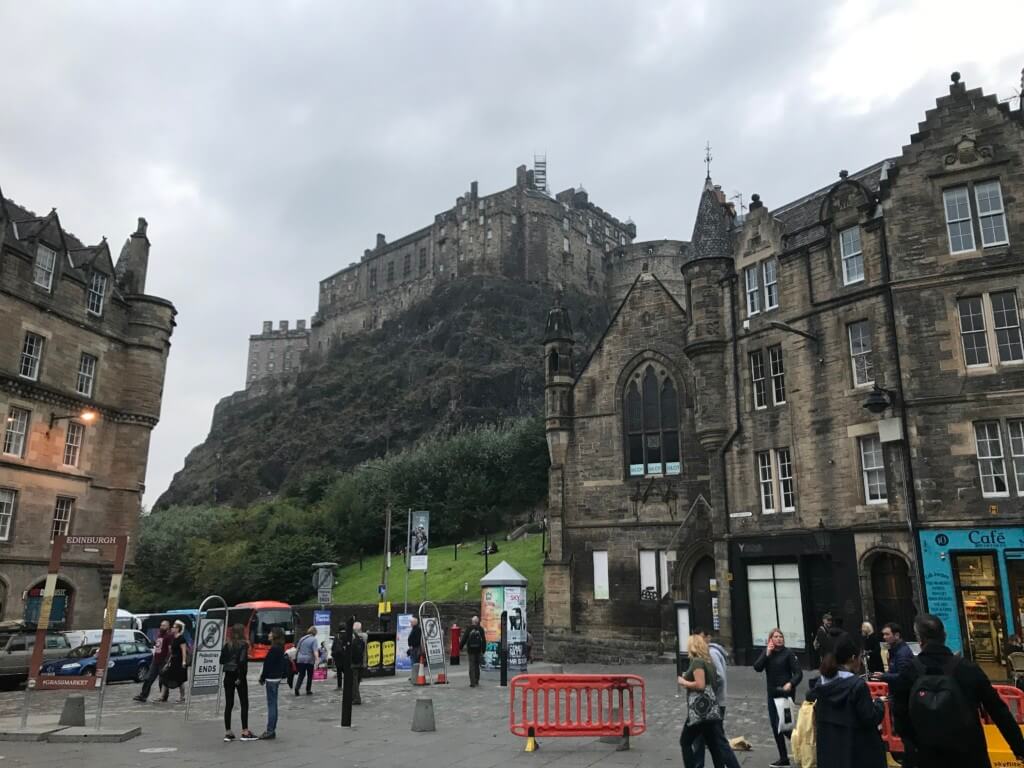 Dominating the city's skyline, Edinburgh Castle puts Disney's castles to shame. Since the 12th century, this historic fortress has sat boldly on Castle Rock, allowing Scottish soldiers to watch and guard Edinburgh. Even as one of the most attacked strongholds in history, Edinburgh Castle has rarely been captured thanks to sexy, kilt-wearing Scottish warriors.
10 A.M. Walk the Royal Mile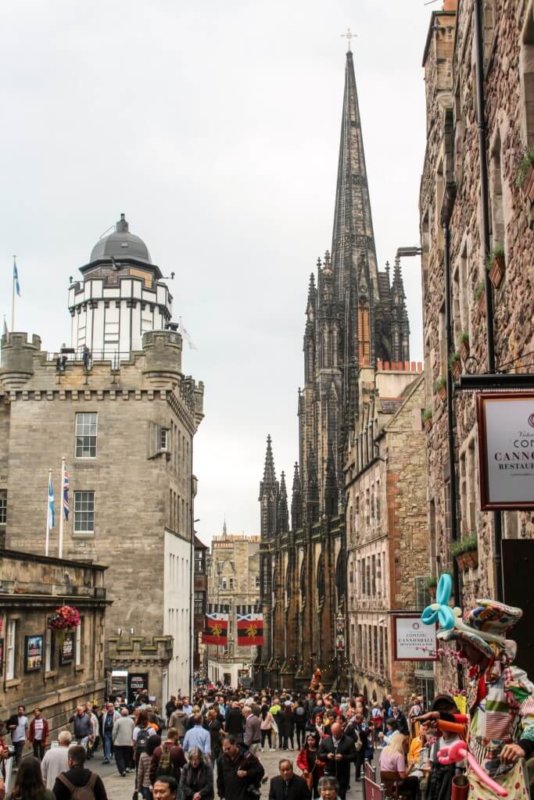 Stretching the distance between Edinburgh Castle and Holyrood Palace, the Royal Mile buzzes with tourists year round. This aptly named, one-mile street hosts cute shops, street performers (mainly, those with bagpipes) and whiskey bars. Participate in the excitement by sipping whiskey while listening to traditional Scottish tunes.
11 A.M. Shop for Cashmere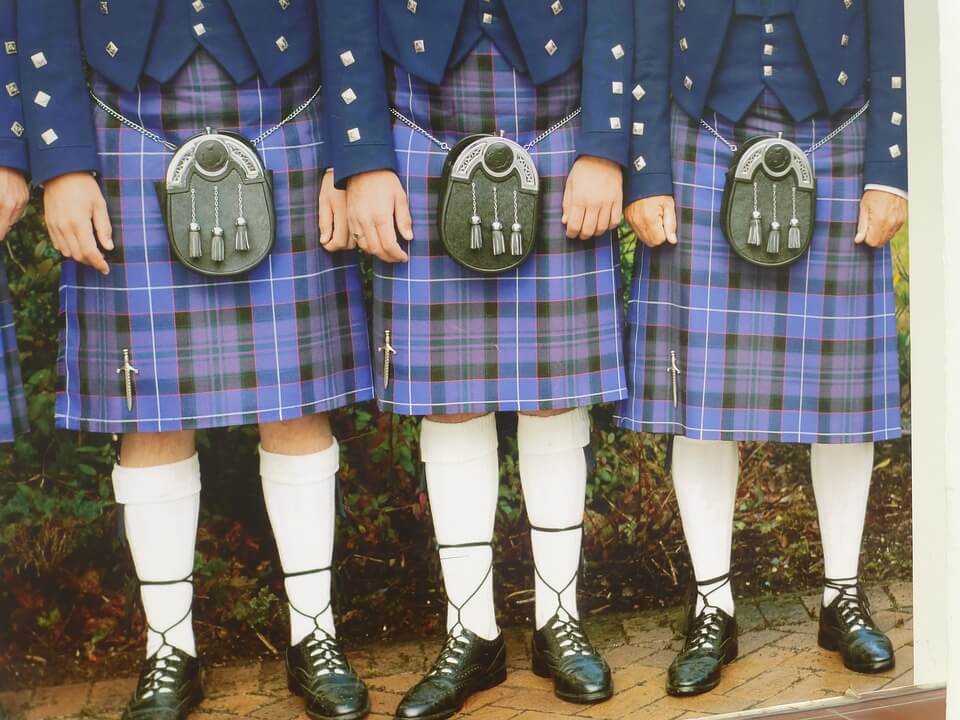 While we can't promise that you'll catch a glimpse of the Loch Ness Monster, we can advise you to check out the other amazing thing that Scotland claims as its own: cashmere. Wool stores dot the city like sheep in a pasture, with many along the Royal Mile, offering you countless opportunities to purchase a soft souvenir. The fashionably shameless shopper will return to college boasting a bright kilt, but the rest of us can settle for comfortable sweaters, warm scarves and stylish woolen hats.
12 P.M. Explore Holyrood Park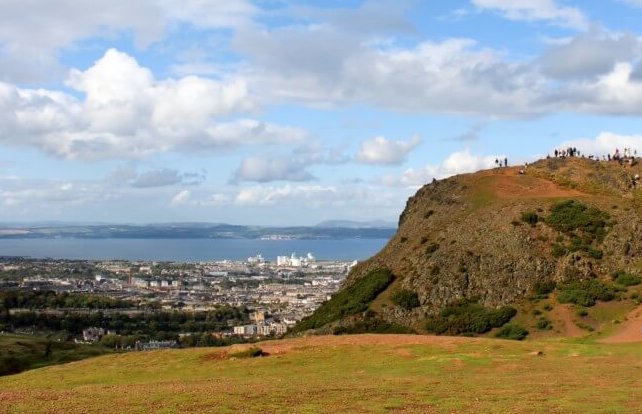 Holyrood Park contains many natural splendors, including three lochs and the Salisbury Crags. From the 150-foot high column cliffs, you can enjoy a view of the Edinburgh Skyline that will leave you more breathless than Prince Harry when he saw Meghan Markle walk down the aisle during their royal wedding. In Holyrood Park, you can climb the highest point of Edinburgh: Arthur's Seat.
1 P.M. Climb Arthur's Seat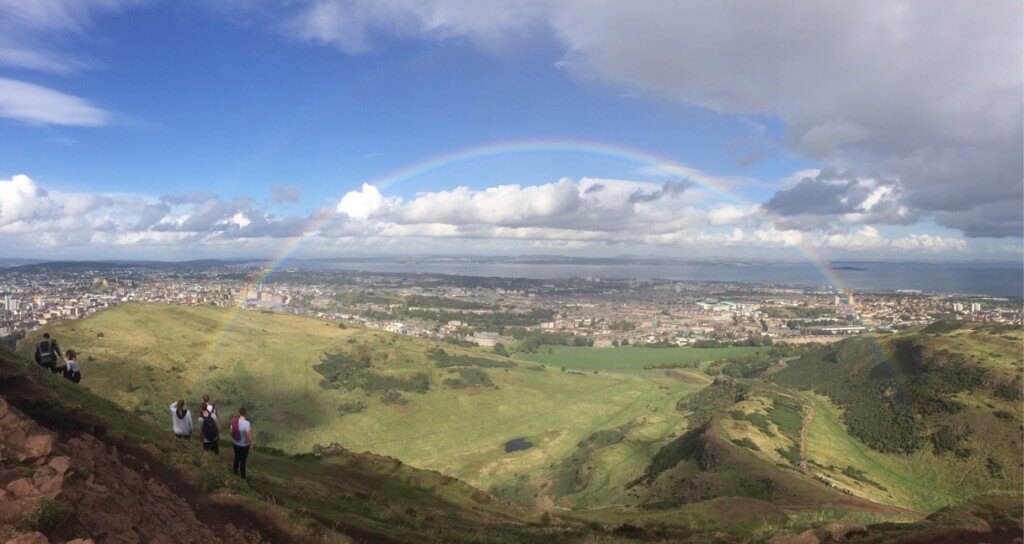 Warning: Climbing Arthur's Seat requires stamina, bravery and sensible shoes. "Tranquility and grandeur abound at Arthur's Seat in Edinburgh; time passes slowly as one views the spectacular view looking over the smashing Scottish city of Edinburgh," Bowdoin senior Beto Wetter said. "As the clouds clear and an ephemeral rainbow comes and goes, Arthurs Seat and its beauty remains as well as Edinburgh's." The climb is strenuous, but the panoramic view from the top of the extinct volcano is totally worth it.
2 P.M. Lunch at The Dogs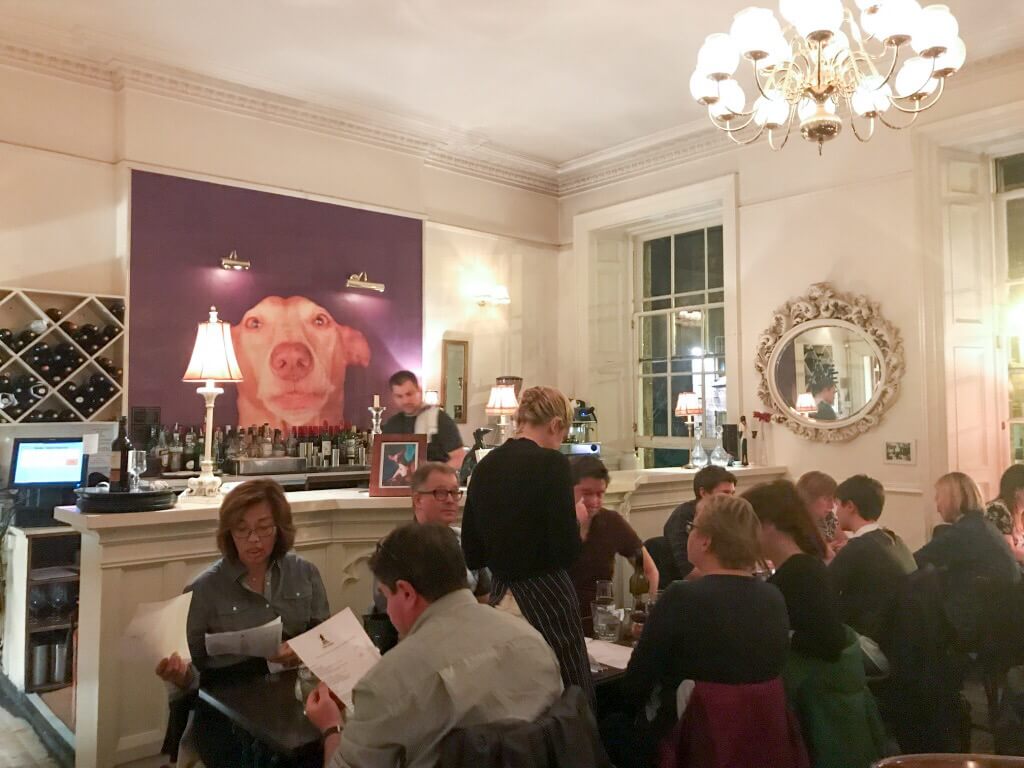 The Michelin guide celebrates The Dogs with a Bib Gourmand for the eatery's tasty dishes and reasonable prices, making it the spot to try haggis. For those unfamiliar with haggis, one prepares this traditional Scottish delicacy by stuffing a sheep's internal organs (like its heart, liver and lungs), minced onion, oatmeal and spices into the sheep's stomach. Adventurous eaters should also leave room for the crispy pig's ear salad, which the joint serves up with black pudding, apple crisps and drizzled in a shallot chili dressing.
3 P.M. Go on a Free Tour of Edinburgh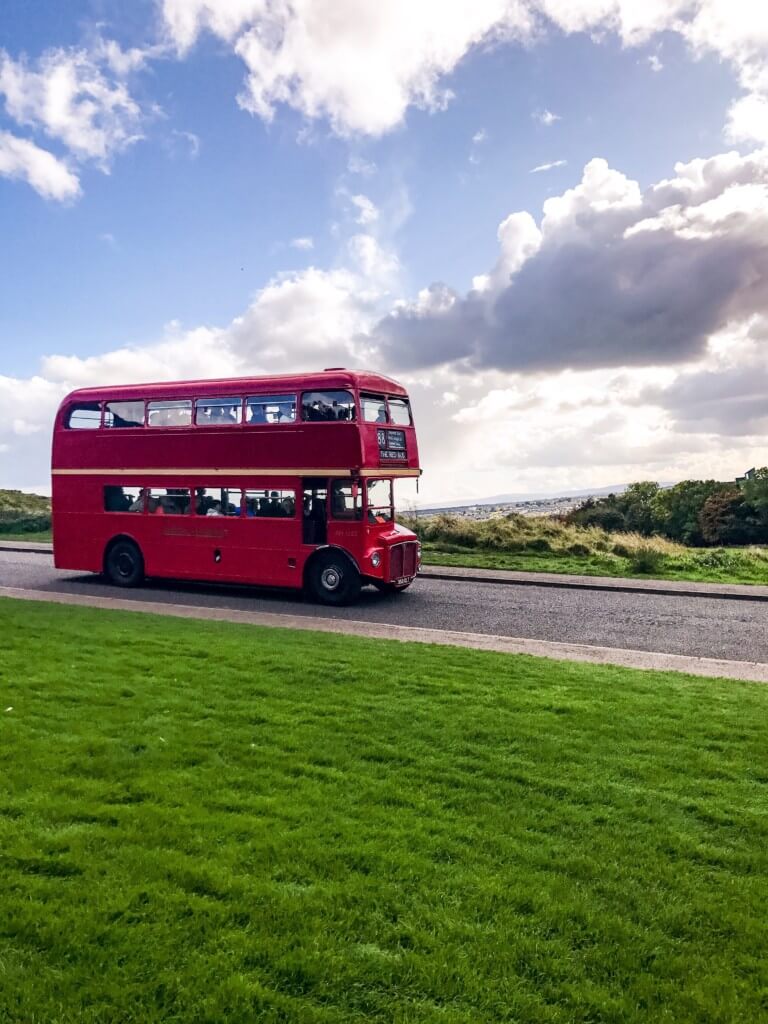 You'll regret missing out on Sandeman's Tour of Edinburgh. Unveiling the city's venerable past, your guide will lead you down winding, cobblestone streets, relay chilling ghost stories and mesmerize you with a cursory history lesson.
4 P.M. Wander Through Old Town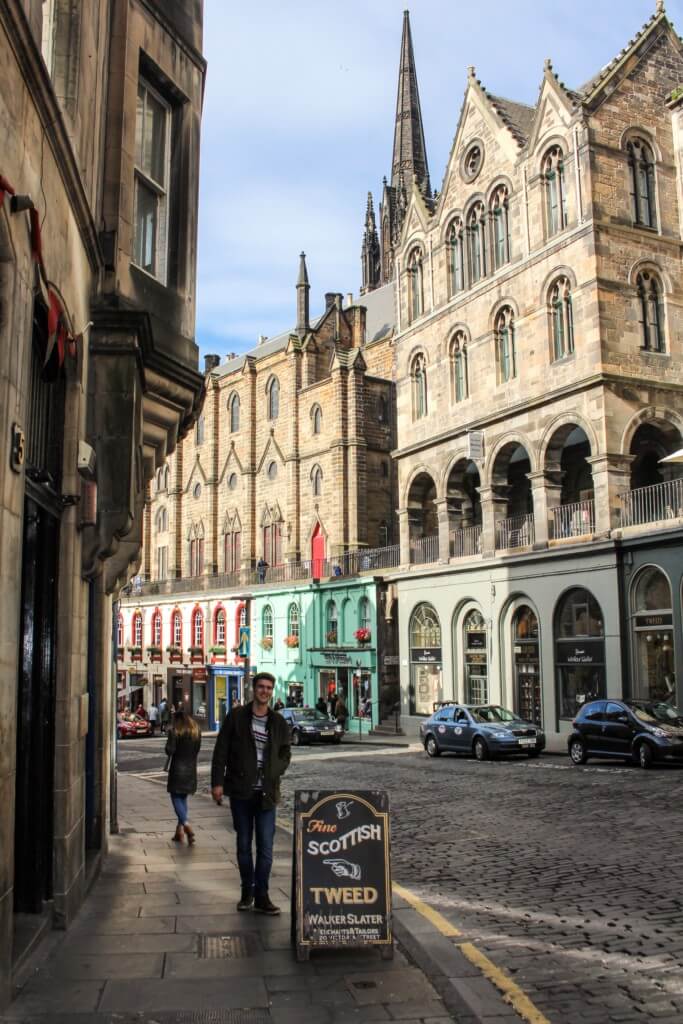 You wont get tired of Old Town, no matter how long you wander through its twisted streets. You'll fall in love with Victoria Street where you can purchase (or merely admire) kilts, beer and Harry Potter wands.
5 P.M. Snack at Oink
Meat lovers fan-girl over Oink more than Swifties obsess over Taylor. Seriously. Boasting the best pulled pork sandwich in all of Edinburgh, Oink offers succulent hog roast rolls piled high with stuffing and sauce, like homemade chili jam. Don't leave the city without digging into a sandwich from this joint.
6 P.M. Visit the National Museum of Scotland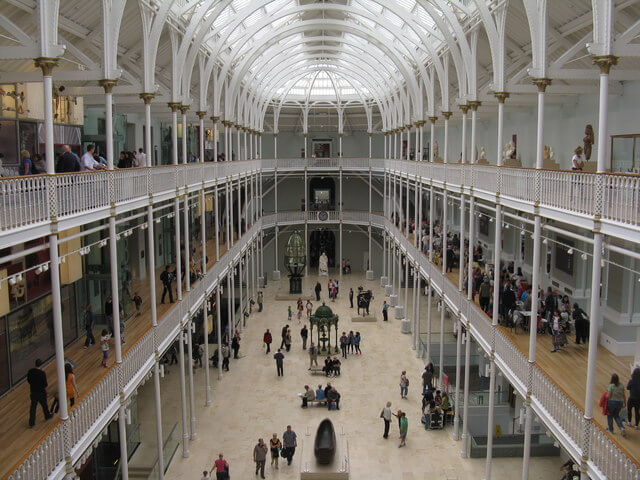 Nothing rivals the badass nature of Scottish history. Stop by the National Museum of Scotland and browse the museum's extensive collection of antiquities, archeological items and medieval objects. You'll learn more about Scotland's history here than from watching Outlanders, no matter how great that show is (sorry, Jamie).
7 P.M. St. Giles' Cathedral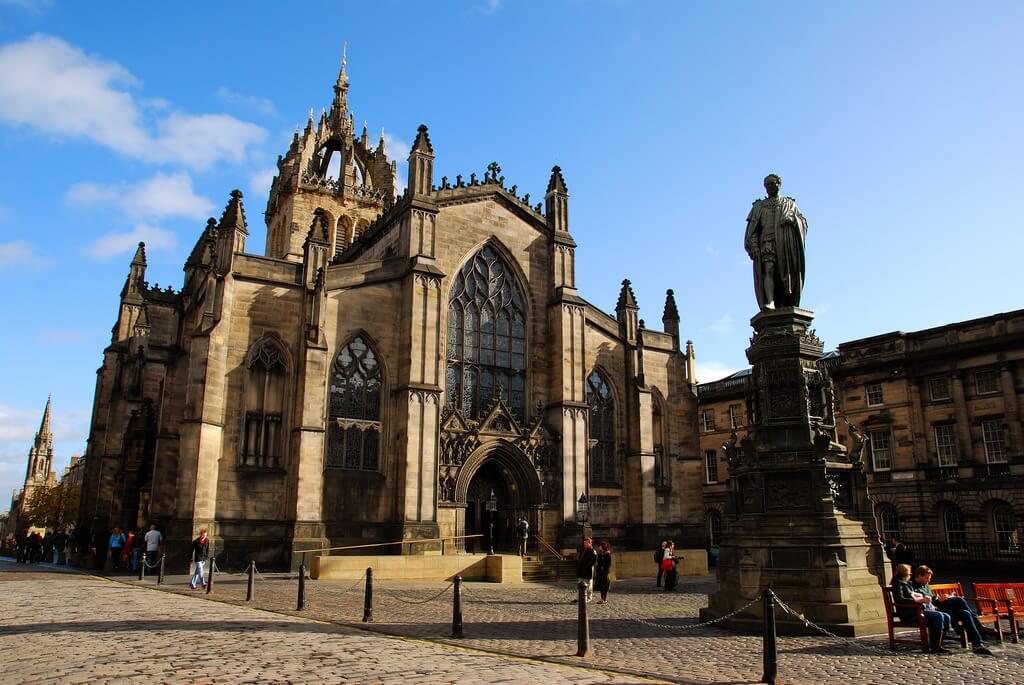 Head back to the Royal Mile and take a peek inside of St. Giles Cathedral, the central place of worship for the Church of Scotland. Built in the late 14th century, St. Giles beats your pre-historic looking college librarian in age, appearance and experience. Visit the "High Kirk" to say a quick prayer or simply bask in the beauty of the building's interior.
8 P.M. Scott Monument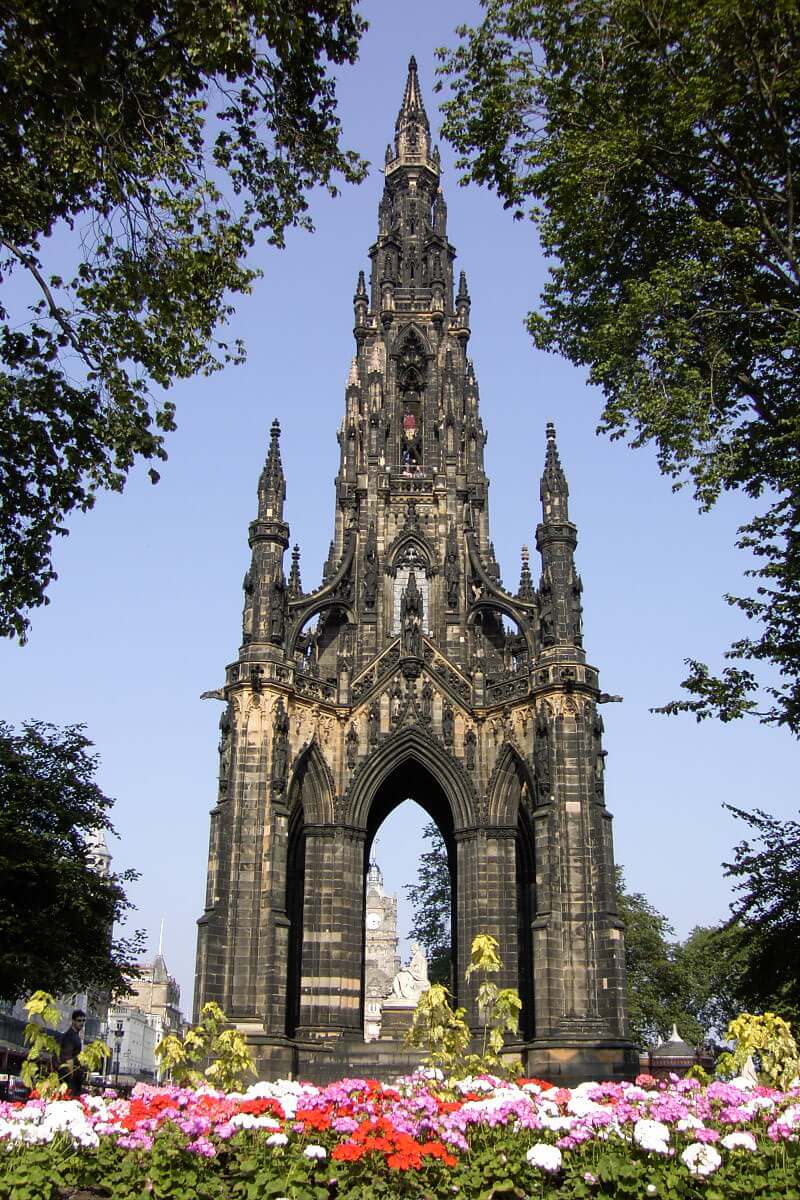 Climb Scott Monument's staircase and enjoy sweeping views of central Edinburgh. "We build statues out of snow, and weep to see them melt," Scottish author Sir Walter Scott said. Luckily the Victorian Gothic monument built to honor this poet was built out of stone instead of snow, standing at 200 feet 6 inches year round.
9 P.M. Ghost Tour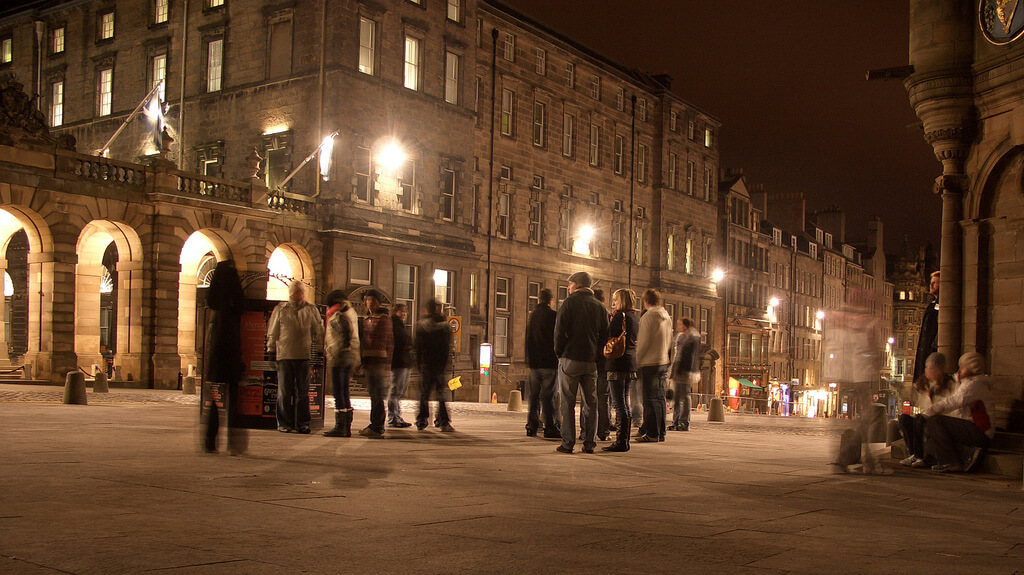 Home to ghosts galore, Edinburgh is spookier than watching your father twerk. Only the brave will dare to explore the city's haunted past after hours on a ghost tour.
10 P.M. Dinner at The Scran and Scallie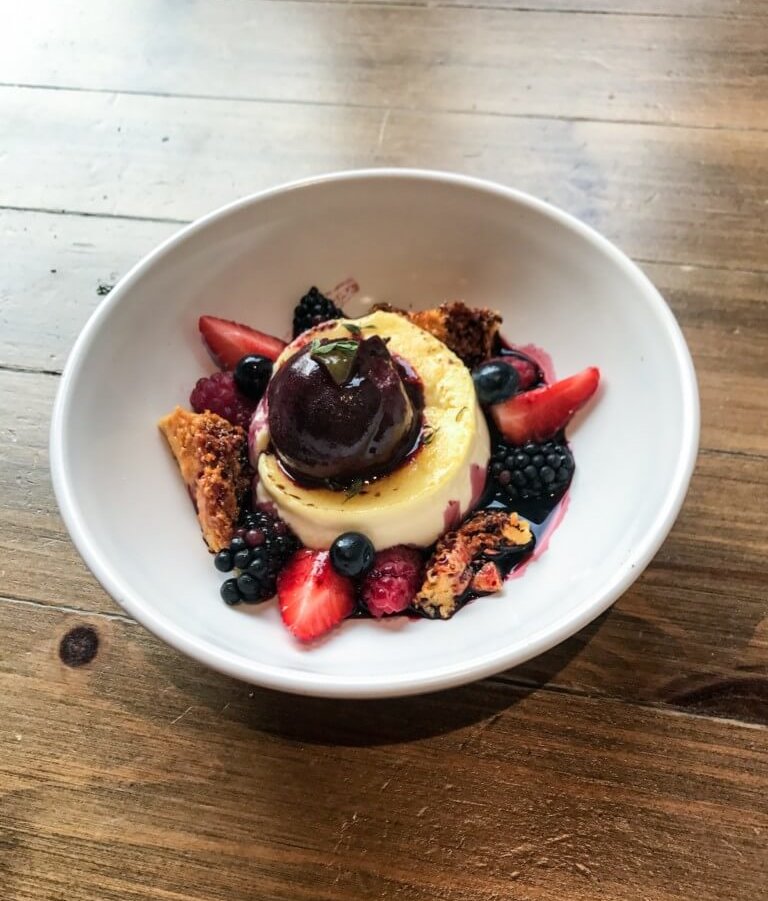 Every dish at The Scran and Scallie is Insta-worthy. Your taste buds will thank you for dining at this gastro-pub, which is another Michelin guide Bib Gourmand celebrated restaurant. You haven't truly tasted "scran," or Scottish cuisine, until you've dug your fork into one of the restaurant's famous pies.
11 P.M. See a Show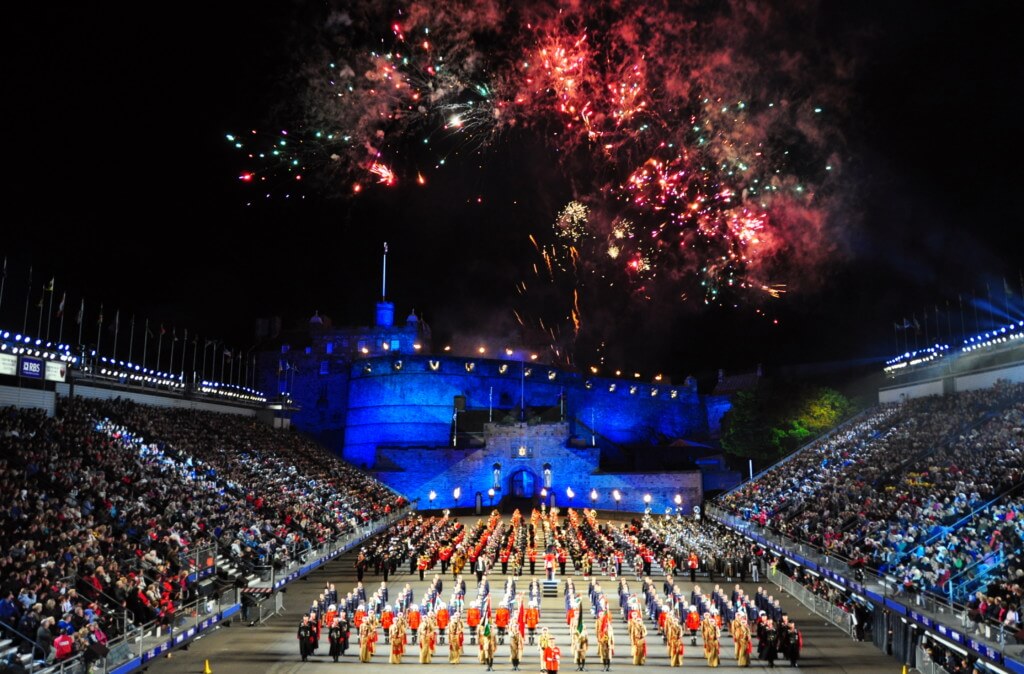 Schedule in a show (or 10) during Edinburgh's Fringe Festival. From comedy to live music, you can find basically any artistic performance or display in Edinburgh during the Fringe Festival. In August, talented artists and high-energy festival-goers swarm the city.
12 A.M. Try Scottish Whiskey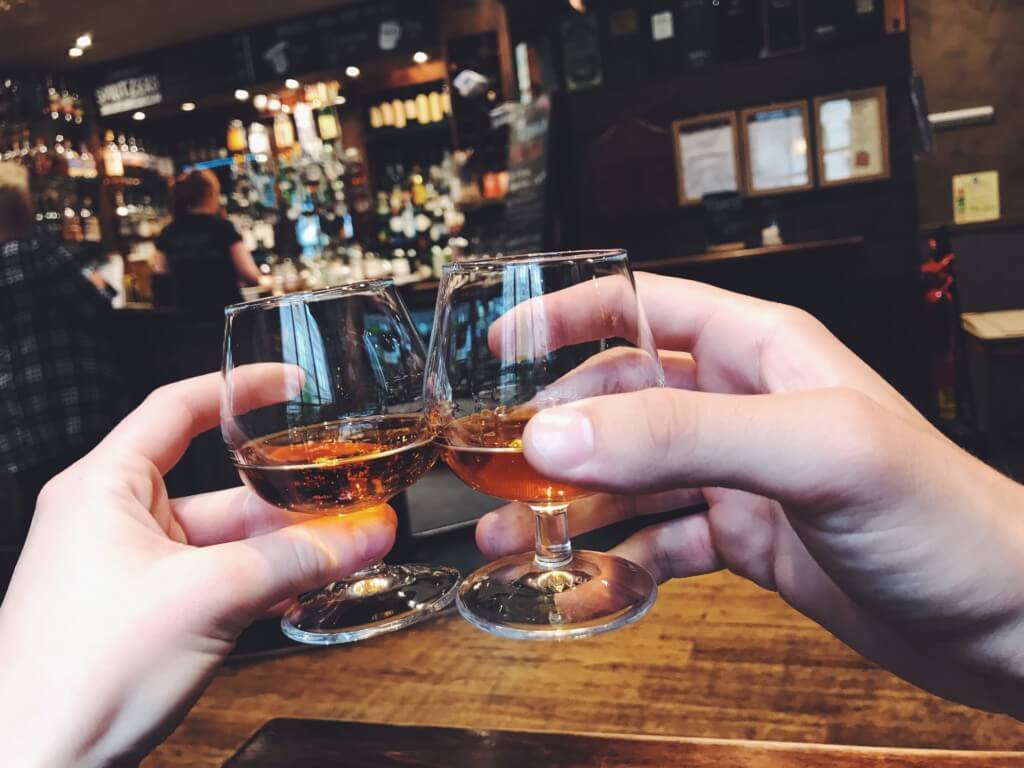 Scotts love their whisky. "You absolutely must drink Scotch in Scotland, even if you don't consider yourself a whiskey drinker," William and Mary senior Blake Hani said. "There's so much history in the drink that is unique to Scottish culture, and you can taste it in every sip." A great glass of Scotch might cost more than a wool scarf, but don't hesitate to spend a little extra on this quintessential Scottish beverage.
1 A.M. Greyfriars Kirkyard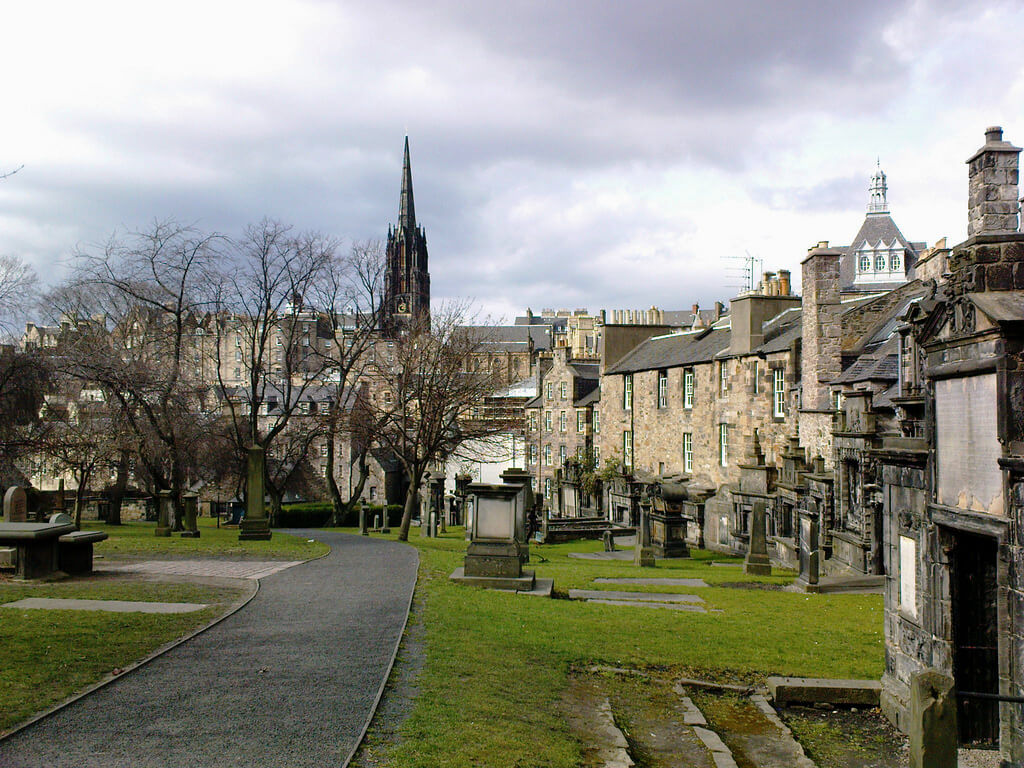 Die-hard Harry Potter fans dream of visiting Greyfriars Kirkyard. While writing the Harry Potter series, J.K. Rowling wandered through this historic graveyard, finding inspiration for the names of many characters, like Tom Riddle, on the tombstones. The Mackenzie Poltergeist resides within Greyfriars Kirkyard. This rogue spirit (reportedly) attacks those that wander into his tomb, one of the many reasons people call Greyfriars Kirkyard the most haunted graveyard in the world. Beware.
2 A.M. Scottish Dancing
You'll find Ceilidhs, or traditional Scottish dancing, both difficult to master pronouncing and performing. Enjoy a jig, more Scottish cuisine, and perhaps a steamy make-out with a redheaded Scott at Ghillie Dhu.
3 A.M. Last Call for the Pubs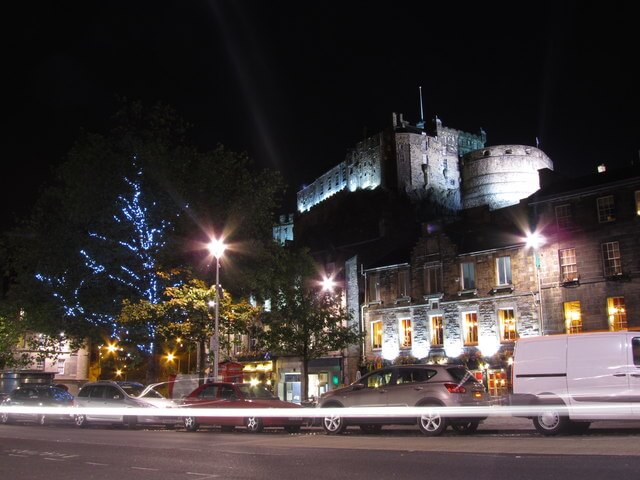 You simply cannot leave the United Kingdom without making at least one trip to the pubs. While Scotts gain fame for the whisky in their veins, they make delicious beers as well. Try Innis and Gunn or BrewDog's Punk IPA. Breweries produce these local beers in Scotland, making both beers popular on-tap options at Edinburgh pubs.
4 A.M. Walk on the Forth Road Bridge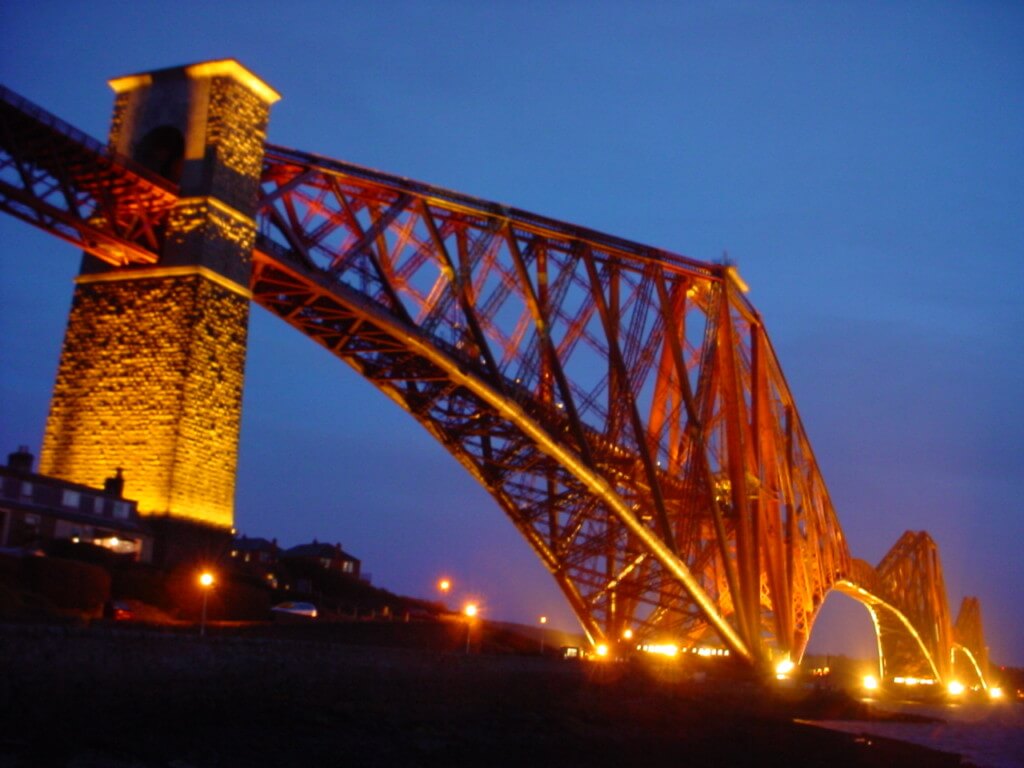 After drinking heavily with the Scots, you'll find the cool air of the night more sobering than a glass of water. In the beautiful city of Edinburgh, not just any night walk will do. Escape to the pedestrian path on the Forth Road Bridge to admire the twinkling lights of the city from a distance.
5 A.M. Sunrise on Blackford Hill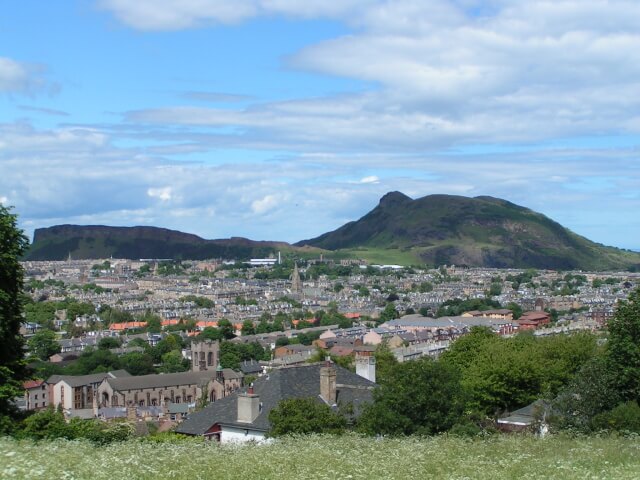 Insta-gurus searching for the perfect place to snap a picture and catch a glimpse of the entire city must climb Blackford Hill. Before leaving Edinburgh, visit this prime photo location to capture a beautiful shot of the sunrise to make all your friends back home jealous of your international adventures.