You just splurged on those Rag and Bone jeans, so taking a vacay to Cabo is definitely out of the picture. But, if you need a break from school and your annoying coworkers, try taking a day trip to Baton Rouge. Baton Rouge offers some of the best Louisiana-style food, jazz music and local entertainment known to the dirty south. With the amazing museums around town, you won't be falling asleep any time soon. Although, you might want to after following this jam-packed itinerary.
Put on your tourist hat and keep reading to find 24 things to do in Baton Rouge in 24 hours.
6 A.M. Watch the sunrise at North Sherwood Forest Community Park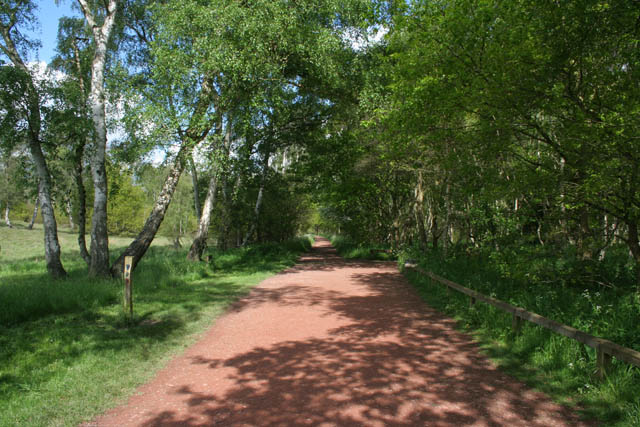 North Sherwood Forest Community Park has loads of fun (and free) things to do. This park offers a lake for fishing, an indoor playground for your inner child and too many scenic trails to showcase on the 'gram. And let's not forget about our furry friends. Yes folks, this park offers a dog friendly trail, so you can bring Mr. Grumples along too.
7 A.M. Get some fresh air and food at the Red Stick Farmers Market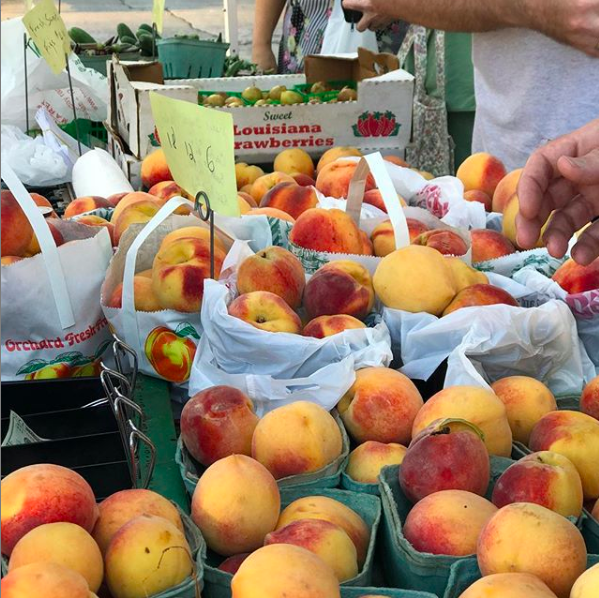 Who doesn't love going to a local farmers market in the morning? The Big River Farmers Market holds over 50 producer-only vendors. Some of the vendors consist of small Louisiana family farmers and local artisans. The market also features native Louisiana wine that you can sample before you buy. It's always five o'clock somewhere right?
8 A.M. Visit the old Governor's Mansion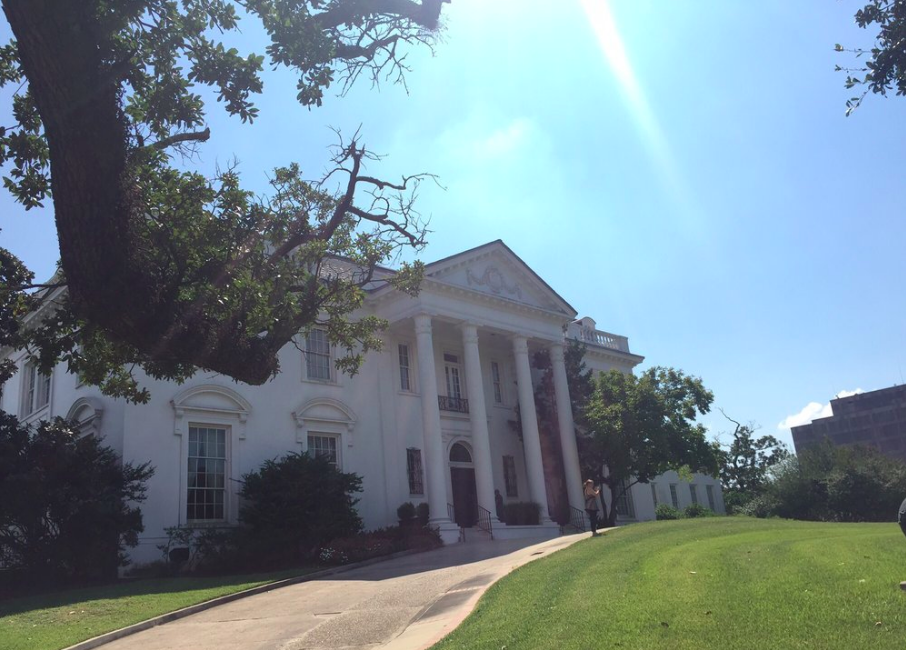 This one's for all the history buffs and antique lovers out there. Built in 1930, you'll love the Old Governor's Mansion that sits atop one of the most historical sites in Baton Rouge. The mansion features artifacts from nine different governors and you can take a tour of the grand ballroom inside. Designed by Thomas Jefferson in 1929, the old governor's mansion draws inspiration from The White House. Complete with four large columns on the front and an oval office, the president himself could have lived here.
9 A.M. Have breakfast at Another Broken Egg Café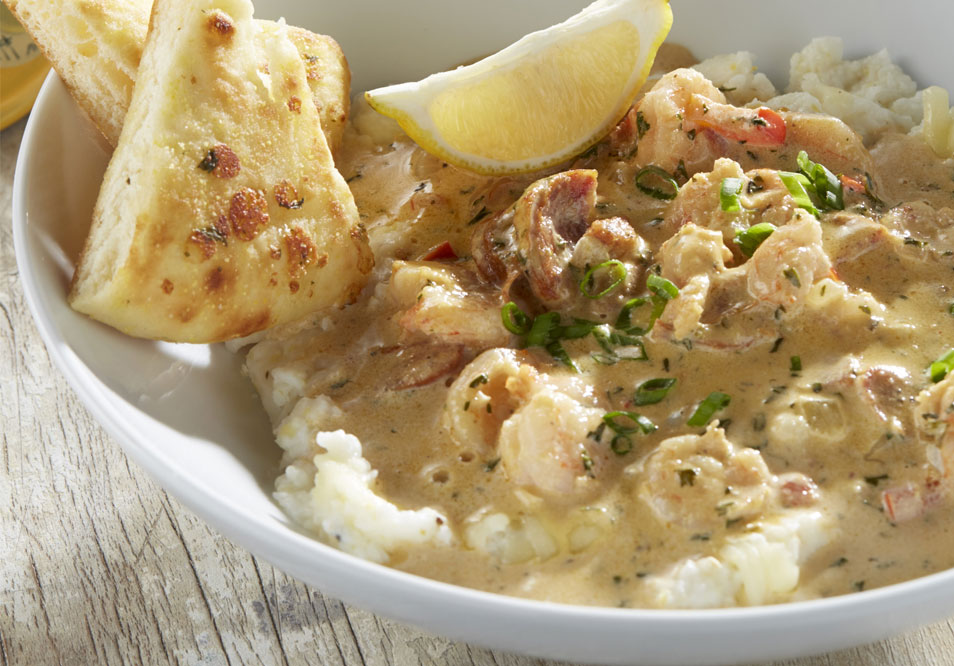 With the original Broken Egg Café in Los Angeles, Another Broken Egg Café comes as Baton Rouge's little piece of Cali. "I've eaten at the one in California and the one here in BR and this one's definitely better," junior at Louisiana State University Daniel Stone said. Most known for their Cajun style shrimp and grits, this breakfast spot won't disappoint. And the energy you feel from chowing down will provide the encouragement you need to continue exploring the city.
10 A.M. Take a Tour of Avery Island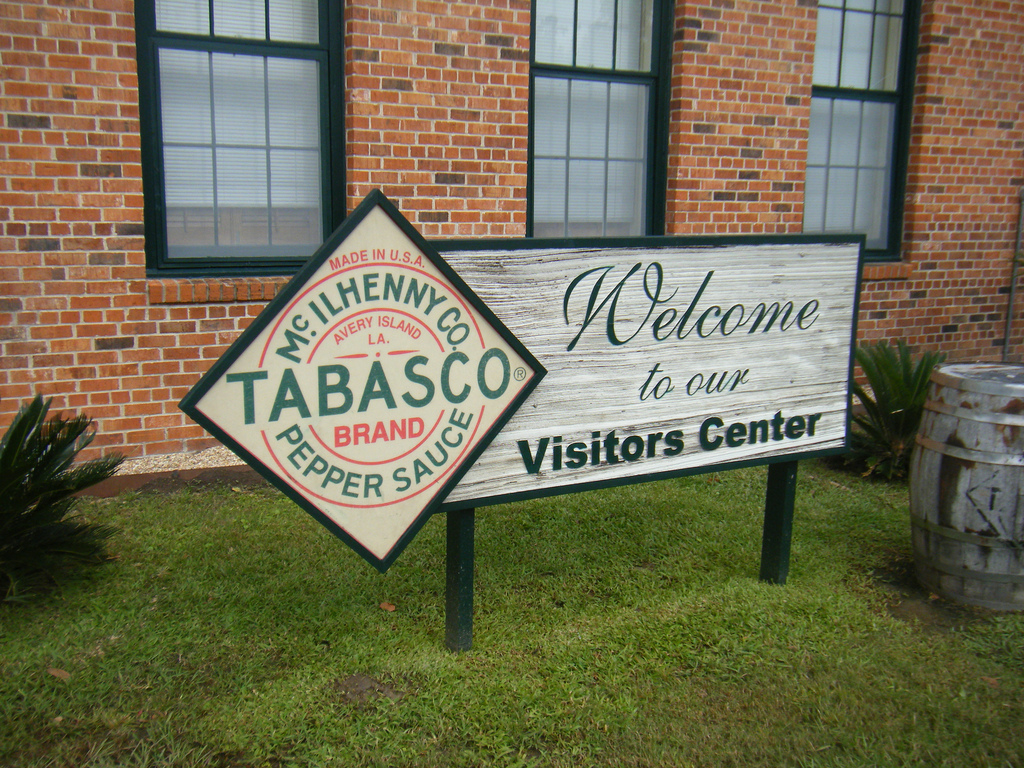 Baton Rouge cuisine is no stranger to Cayenne pepper. Chefs in the city really turn up the heat with their dishes. So, what better way to spice up your day than to take a tour of the birthplace of Tabasco? Avery Island houses the factory where they have made the famous sauce for over five generations. On the island you can take a bird tour through the Jungle Gardens of the bayou or take a cooking class to learn the secret to making the spiciest Louisiana style cuisine. And if you think you can handle it, eat at the famous Tabasco restaurant where you'll surely leave crying.
11 A.M. Visit Mike the Tiger's Habitat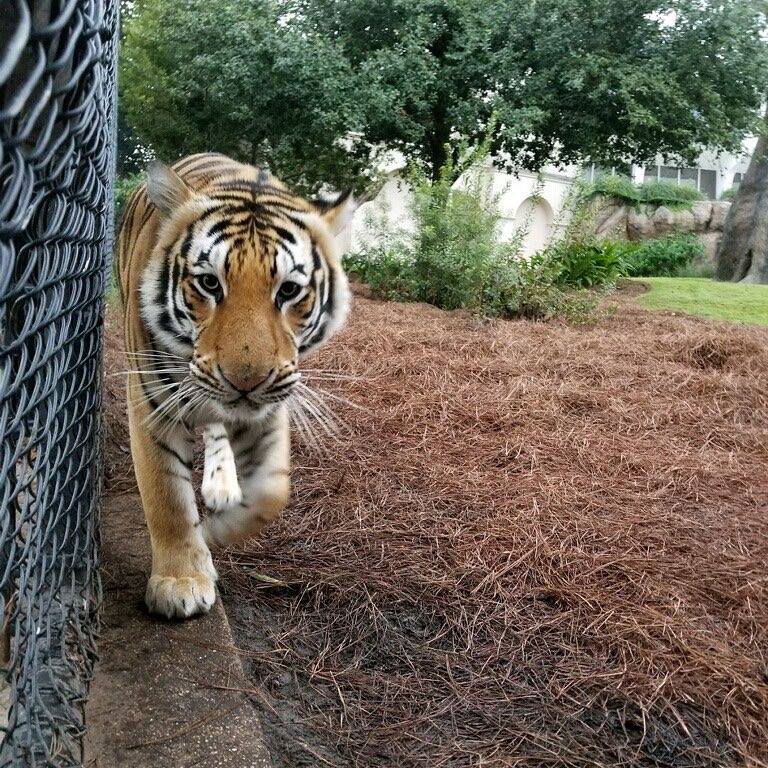 If you didn't know, Baton Rouge houses the famous Fighting Tigers, Louisiana State's football team. You can actually visit Mike the Tiger on LSU's campus and this habitat ranks among one of the largest tiger preserves in the US. Although very furry and cuddly, the workers recommend not petting Mike or any of his friends. You might leave Baton Rouge with one less limb. But as the LSU fans like to say Geaux Tigers!
12 P.M. Take a load off at Elsie's Plate and Pie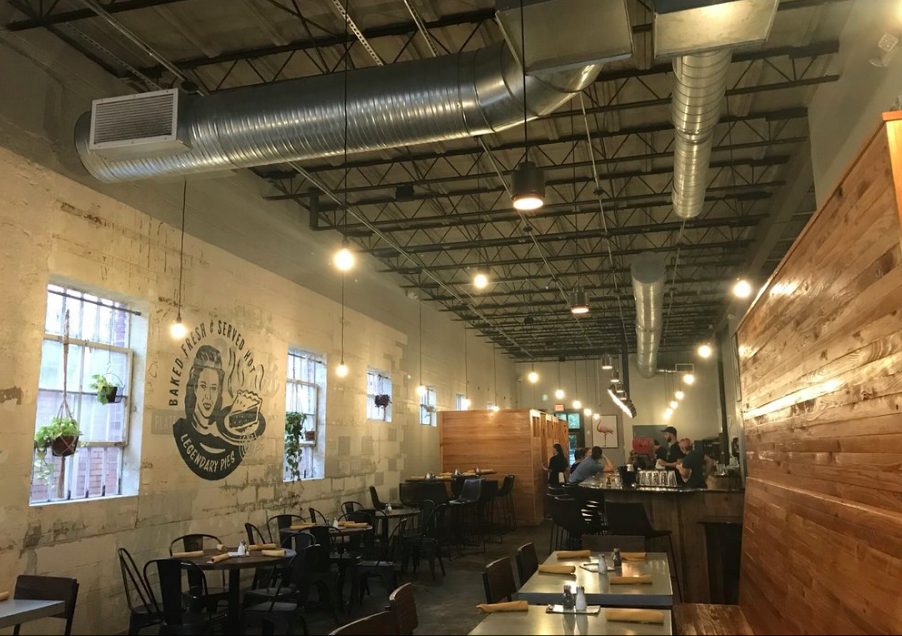 Has all of the touring and sightseeing finally gotten to you? Take a break with some warm, southern comfort food. With dishes such as the Cajun crawfish queso, fried okra and red bean humus, Elsie's Plate and Pie has all those strong Louisiana flavors we know and love. Go sweet and try their s'mores pie or go savory with their famous crawfish hand pie and pimento-topped grits. A must when you come to visit, Elsie's has the best of both worlds.
1 P.M. Have a mini photo shoot at the Main Library at Goodwood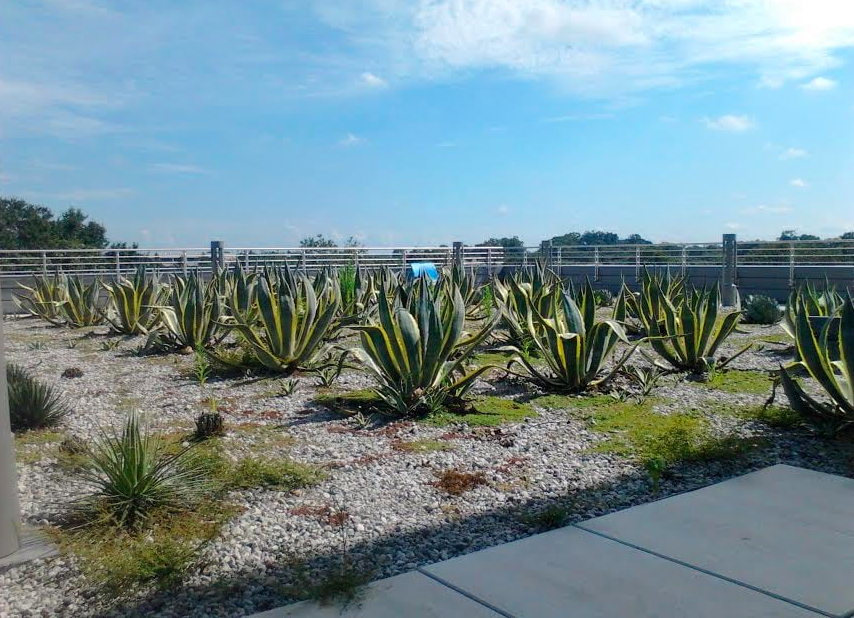 You can't travel to a new city and not take literally hundreds of photos. And there's plenty of scenic destinations in Baton Rouge for you to do just that. A popular one, Baton Rouge's Main Library, has more to offer than just books. Climb all the way to the roof and you'll find a beautiful scenic garden that makes for the perfect backdrop for an Instagram photo. The garden features plenty of square feet of gorgeous greenery that will surely label you an "Instagram baddie."
2 P.M. Satisfy your inner nerd at the Louisiana Art and Science Museum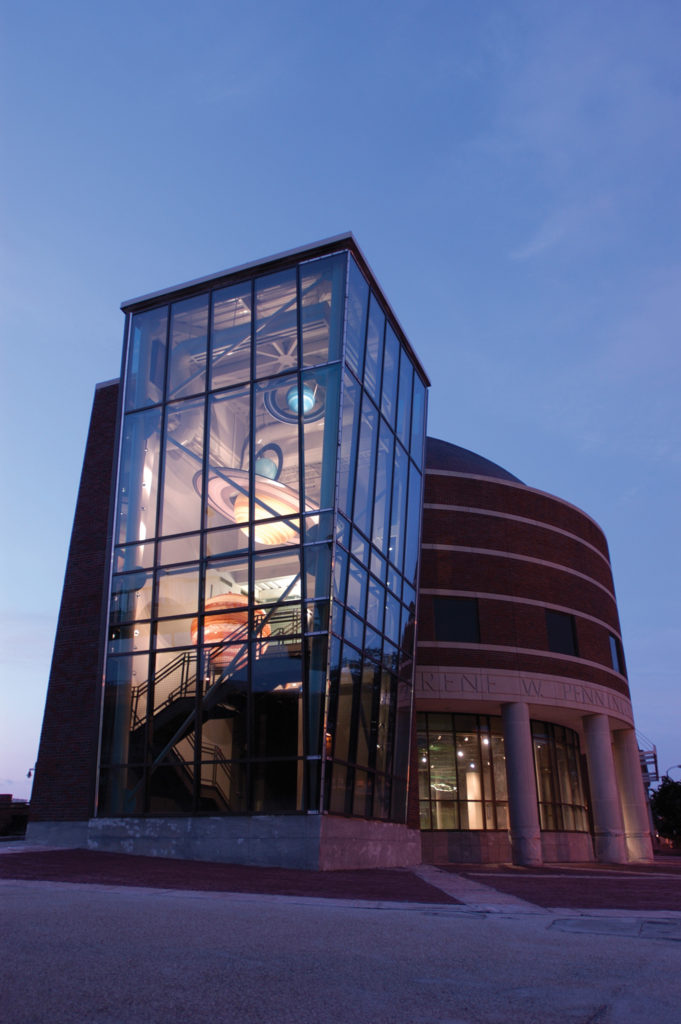 In downtown Baton Rouge, the Louisiana Art and Science Museum finds its home in what used to be the Baton Rouge train station. Keeping the original architecture of the train station, the museum offers not only art and science, but a little piece of history as well. It provides educational entertainment for anyone to enjoy.
3 P.M. Stay awhile in downtown Baton Rouge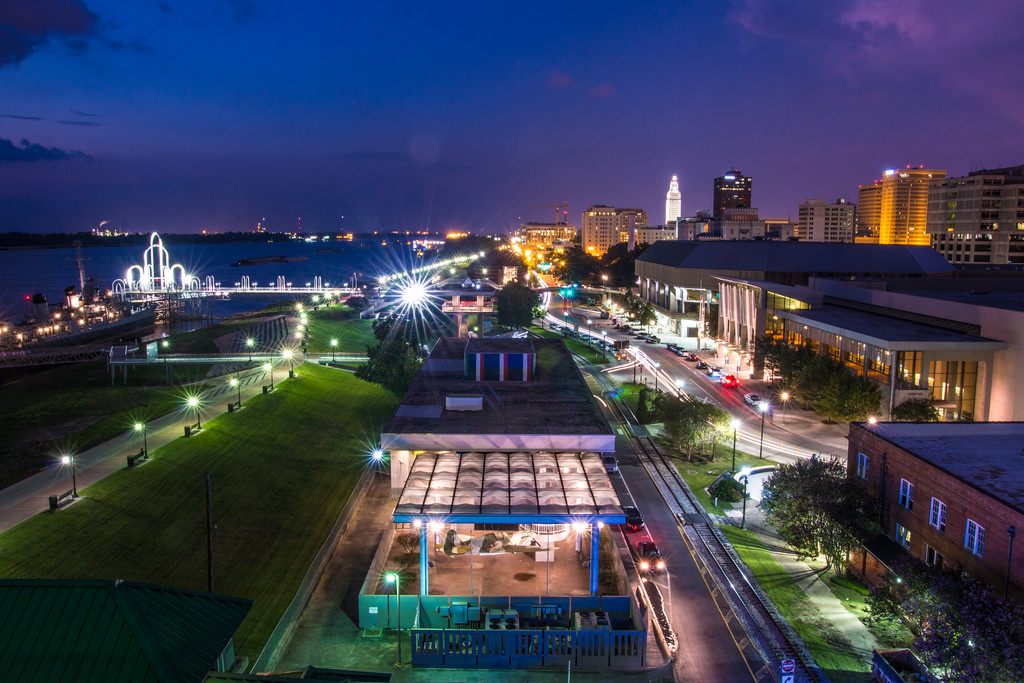 Once you finish in the art and science museum, you might as well stay and see what else downtown has to offer. On the banks of the Mississippi River, downtown Baton Rouge has shopping, restaurants and street performances. The historical elements left from when the city was first founded make for a great Instagram pic background. With careful preservation, much of the French style architecture has lasted from the original buildings.
4 P.M. Catch a game at the Alex Box Stadium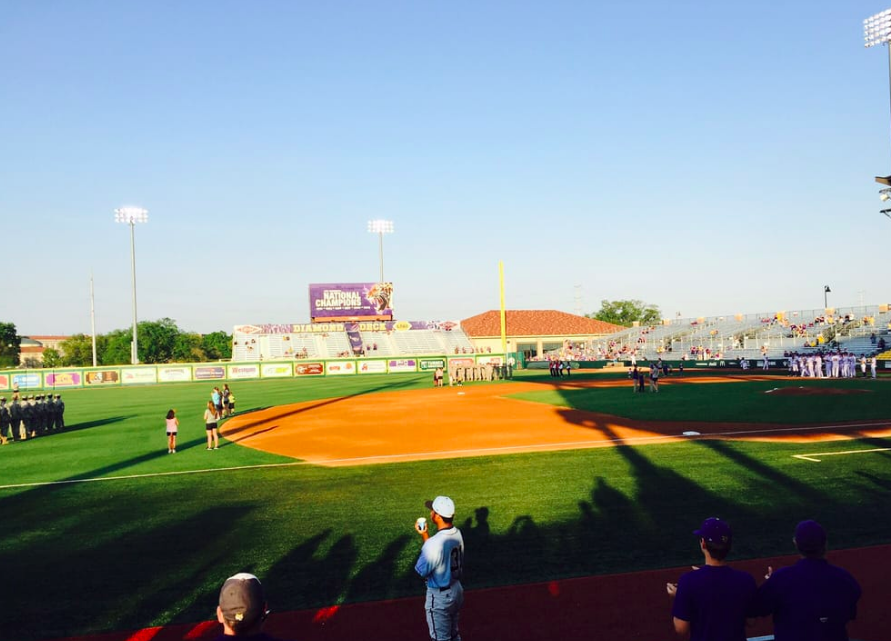 Who doesn't love eating boiled peanuts, drinking an ice-cold beer and watching a good game of baseball? Fans of the LSU Tigers add to the atmosphere of the game and make it a truly unique experience. Seating over 10,000, LSU has finished first in the nation for total attendance for the past 23 seasons. Normally, following the crowd is not recommended, but when the crowd buzzes to the stadium to watch the Tigers take on a rival, you make an exception.
5 P.M. Get a snowball at Brain Freeze Delights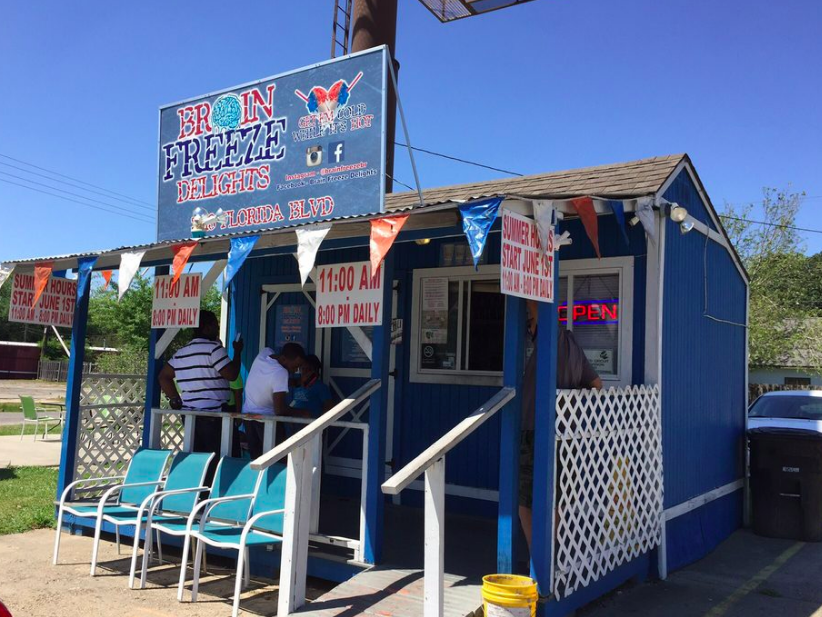 Time for a pick me up. This local spot makes for the perfect place to unwind after sightseeing downtown. And, these delicious delights don't taste like your typical snow cones; you can actually get them stuffed with soft serve ice cream. Sounds a little weird, but don't knock it 'till you try it.
6 P.M. Spend some time in nature at LSU's Hilltop Arboretum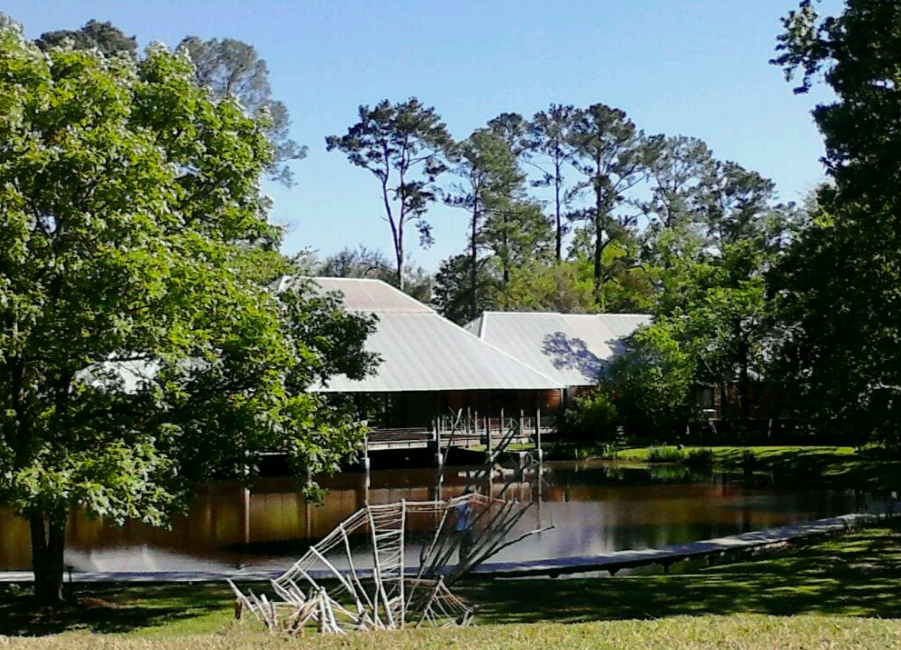 This arboretum, owned by Louisiana State University, opens to the public year-round for free of charge. This little slice of heaven makes for the perfect spot to reach complete peace and tranquility. "It's definitely one of the city's hidden gems and I'd recommend it to anyone," senior at LSU Kaitlyn Arbor said. The expansive hilltop offers 14 acres of over 150 different species of Southern native trees and wildflowers. And since the park has free entry, you have nothing to lose.
7 P.M. Go to happy hour at Tsunami Baton Rouge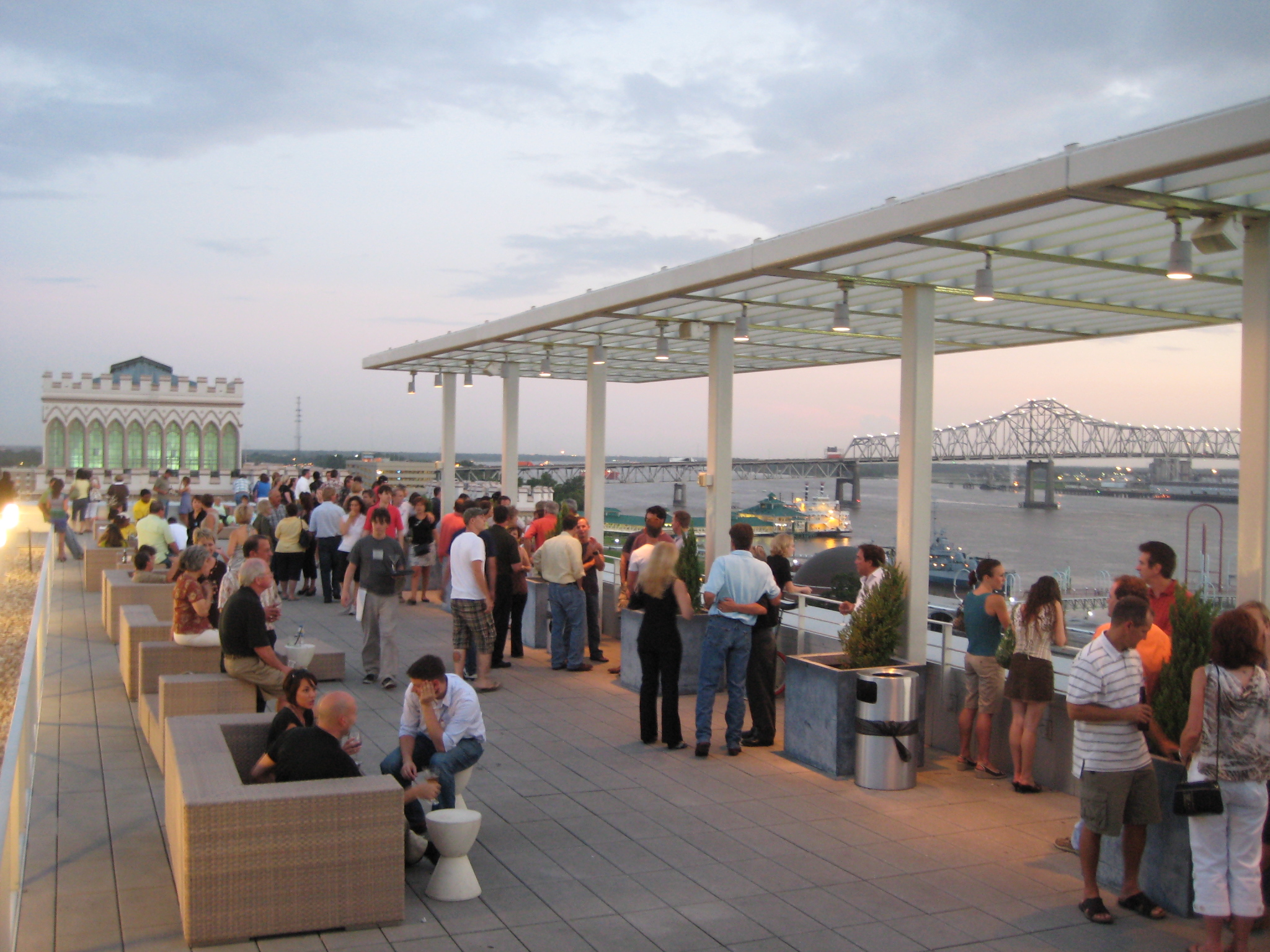 The breath-taking views make this one of the most Instagramed spots in downtown Baton Rouge. With one wall of the bar and grill made up entirely of windows overlooking the Mississippi River, the drinks and view make Tsunami Baton Rouge a must. They also serve food like sushi and other seafood dishes, but let's face it, you only have interest in happy hour.
8 P.M. Fall, get up and fall again at Skate Galaxy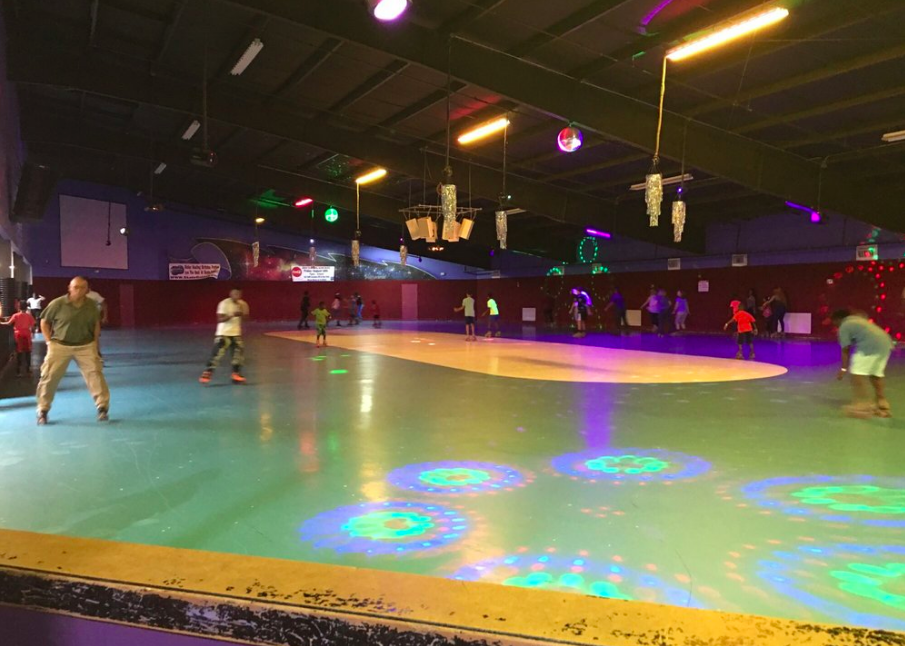 This might sounds like a dangerous option, especially after happy hour, but don't scare from laughing at yourself and give Skate Galaxy a try. It's skating with a twist. Skate Galaxy offers more than just uncomfortable skates and the divine stench of smelly feet. This skating rink also offers laser tag and a full rock-climbing wall. In this case, I would stick to skating because the way down isn't as far.
9 PM – Attempt to get a strike at All Star Lanes bowling alley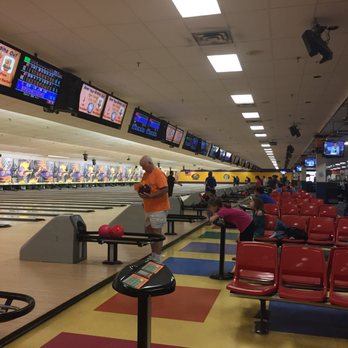 Your bowling experience may stick exclusively to Wii sports, but luckily, they have bumper lanes. With the tacky patterned carpet, neon orange chairs and glowing bowling balls, All Star Lanes provides that old–school feel. If bowling's not really your thing, they also have an arcade with classics like Packman and air hockey.
10 P.M. Have dinner at Curbside Burgers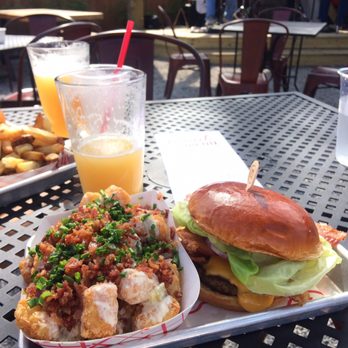 I know what you're thinking: another burger place? No thanks. But, this burger joint provides a southern twist and ambience unlike any restaurant you've ever been to. Their wild menu features some pretty off the wall ingredients that will make you want to take special trips to Baton Rouge just to indulge. The Tiger Tailgate Burger comes topped with whipped cream cheese, bacon jam, and fried jalapeños. The clogged arteries will be worth the splurge. And let's not forget to mention their boozie milkshakes. The chocolate shake has chocolate vodka, chocolate ganache and a heath bar. Desert and drinks in one.
11 P.M. Down some drinks at The Bulldog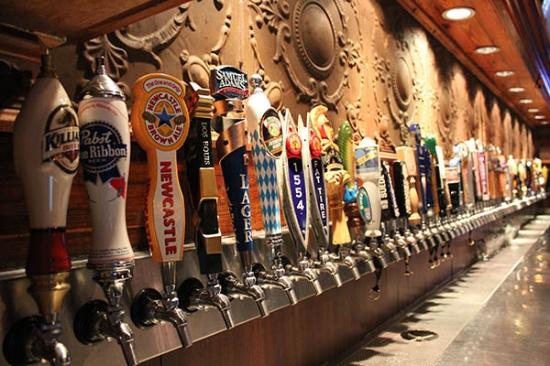 With 81 different beers on tap, the Bulldog holds a high reputation as one of the city's best places for craft beer. Aside from the extensive beer menu, the Bulldog has eight different flat screen TV's that makes catching the latest football game a breeze.
12 A.M. Prepare for entertainment at the Raising Cane's River Center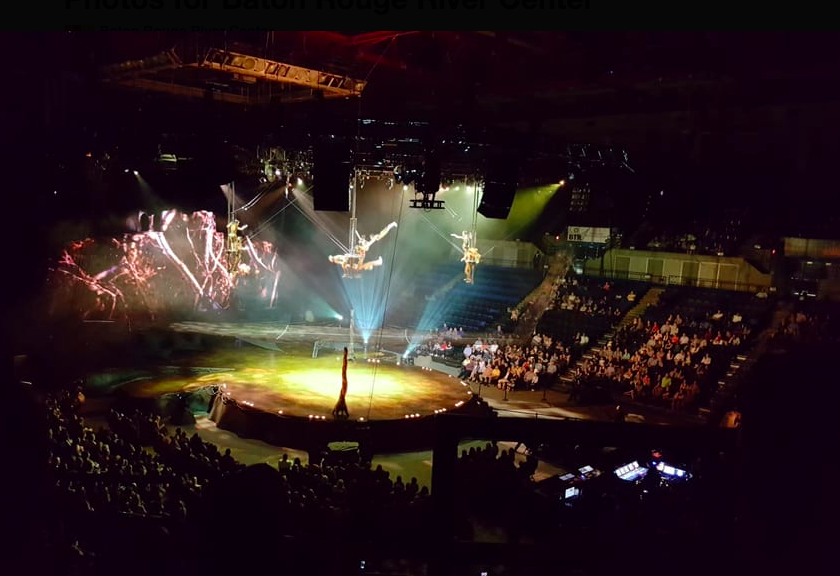 Complete with 10,000-seat arena, a grand ballroom and a 1,900-seat performing arts theater, Raising Cane's has something for everything. They've featured entertainers such as Cirque du Soleil, the Harlem Globetrotters and James Taylor. Check out which amazing artists make their debut tonight for some quality entertainment. Hopefully the show will provide you with that energy boost you need to catapult you through the night.
1 A.M. Listen to live music at the Cadillac Café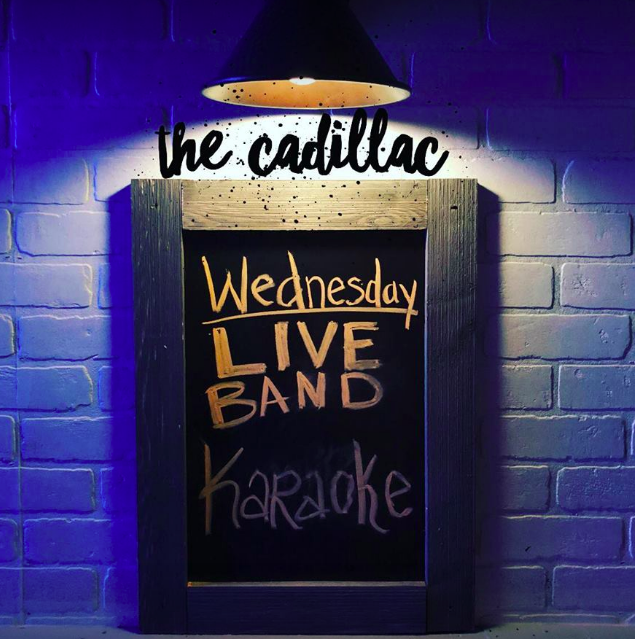 After opening its doors 25 years ago, the Cadillac Café has already made a reputation for itself as the place for some of the best live entertainment Baton Rouge has to offer. They offer live music five nights a week, two full service bars and seven high definition flat screen TVs, making it the perfect hangout spot. And with weekly karaoke nights, get ready to knock everyone's socks off with your own rendition of the karaoke classic, Livin' on a Prayer.
2 A.M. Dance the night away at XO Premium Nightclub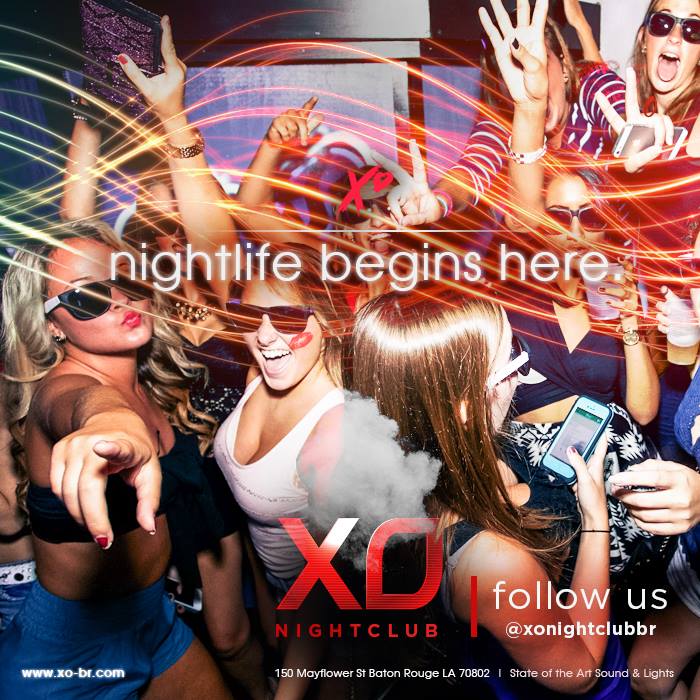 Unfortunately, the XO Nightclub has no affiliation to the artist the Weeknd, but it will surely have you feeling like a celebrity. Glowing light effects and an awesome DJ set an energetic vibe at this night club. Complete with a lounge area, dance floor and a patio, XO Nightclub sets the stage for an all around perfect night.
3 A.M. Order one last drink at the Radio Bar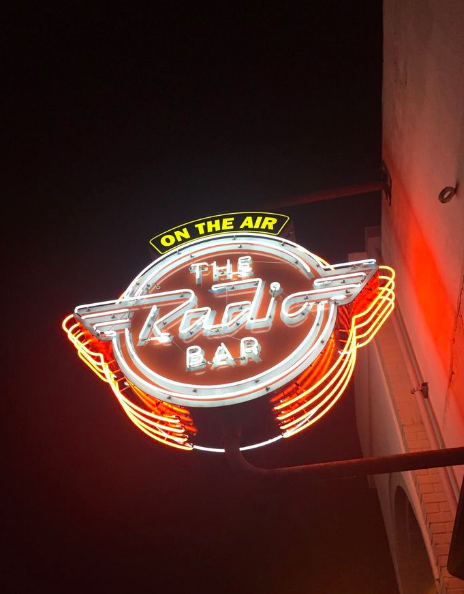 If you prefer a more trendy, hipster environment, the Radio Bar might be the place for you. The laid back atmosphere provides the perfect vibes to kick back and knock down one final drink of the night (or attempt to). They have an outdoor patio where you can play Ping-Pong or throw some darts with your friends (if you still can). Also, the bar has an exclusive app you can download onto your phone, a fun feature that allows you to vote and suggest music you'd like to dance to.
4 AM – Take a walk around University Lake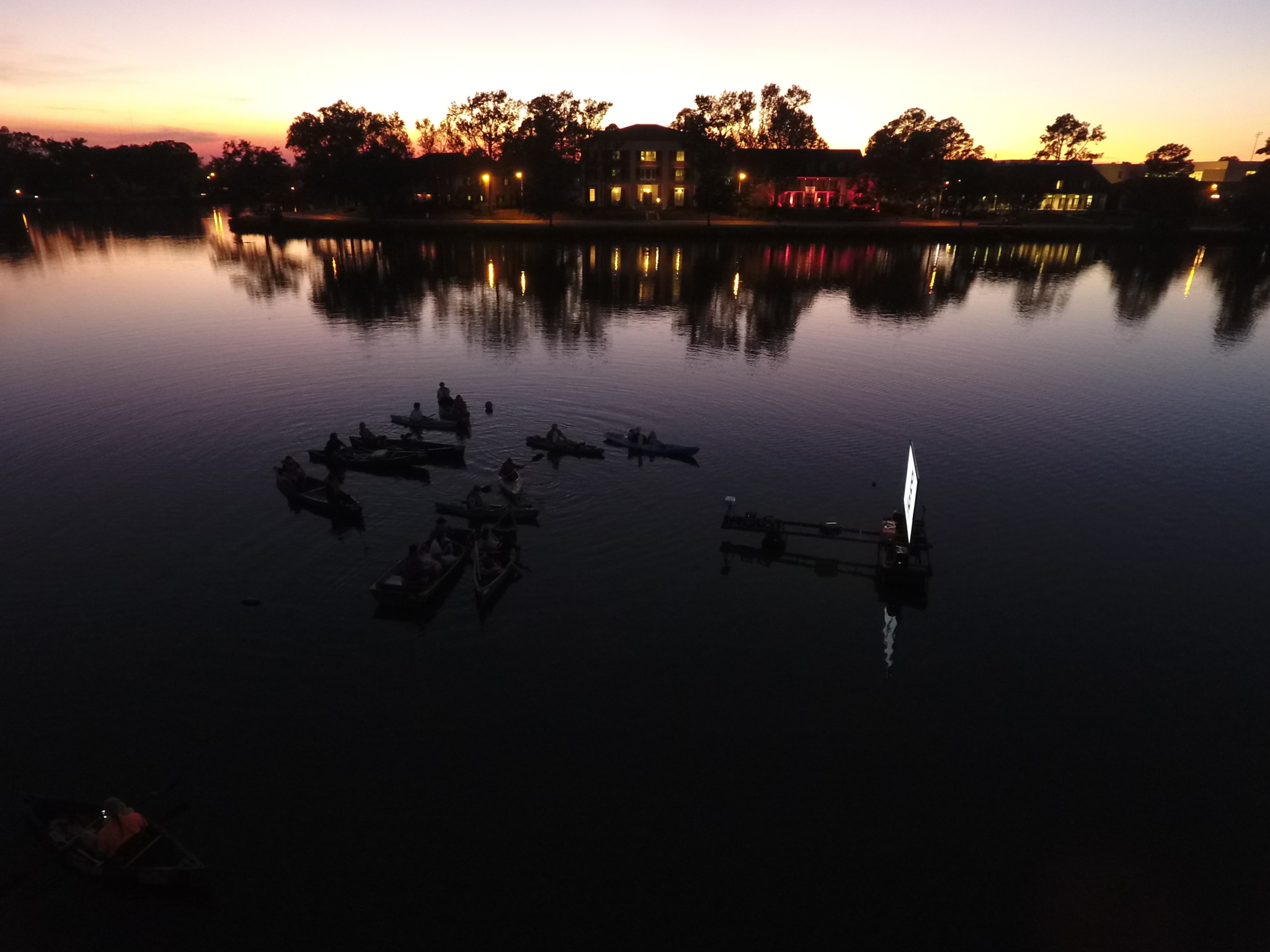 This competitively qualifies as the best spot to walk off some of that alcohol and sober up a little before heading home. Fresh air will work wonders. This scenic lake and expansive grass areas overlooking it make for a great spot to rest your feet. Feeling a little dizzy? Lie down in the plush grass and gaze up at the stars. Away from the city lights, the University Lake offers the top-notch atmosphere to try and spot out your favorite constellations.
5 A.M. Fight off the drunchies at Louie's Café
Situated on the north side of LSU's campus, Louie's Café has seen its fair share of drunken college students. But, that's why it makes for the best place to round off the night. "Louie's is the perfect place to milk the hangover you know you're going to have in the morning," junior at LSU Sarah Granger said. Adorned in red leather bar stools and a black-and-white checkered floor, Louie's presents the aesthetic of a classic diner. Replenish your electrolytes with a tall glass of water and their famous Cajun hash browns and your trip to Baton Rouge comes to an epic close.