First trip to Austin? Ready to hit the highlights? We're weird, we're proud, some of us wear cowboy boots and we want to show you the city we love. If you love nature, mixed with good eats, mixed with great music, you've come to the right place.
Take a look at the all-night itinerary of 24 things to do in 24 hours Austinites recommended.
6:00 A.M. Rise and Shine with Paddleboarding and Kayaking on Lady Bird Lake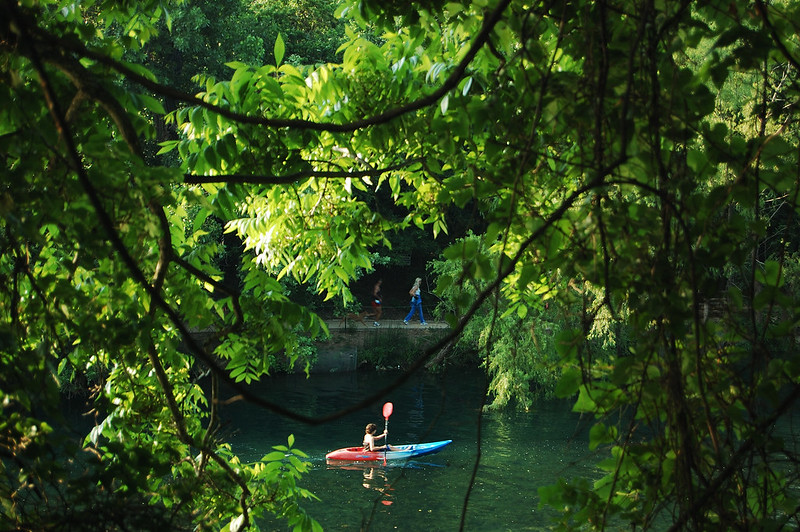 Picture this: You're tired. You're groggy. You regret setting your alarm clock so early, but you get up anyway. You make your way to the docks and pay the $15 hourly rental fee. A few minutes later, you're floating on Lady Bird Lake, listening to the birds' chirp, watching the sunrise and soaking in nature. It's perfect. With so many lakes in the surrounding area, Austinites will likely try to stand up paddle boarding or canoeing at least once here. "My friends and I came during the summer, and we went kayaking, and I really enjoyed that," UT Austin Sophomore Erica Treto said. "[The Kayaking] was fun and scary because it was 3 of us in one and we kept wobbling, and none of knew how to row at the same time." Maybe stick to one kayak or paddleboard per person, but give it your best shot. And, hey, if you fall in, at least you'll really be awake.
7:00 A.M. Get Caffeinated at Mozart's Coffee Roasters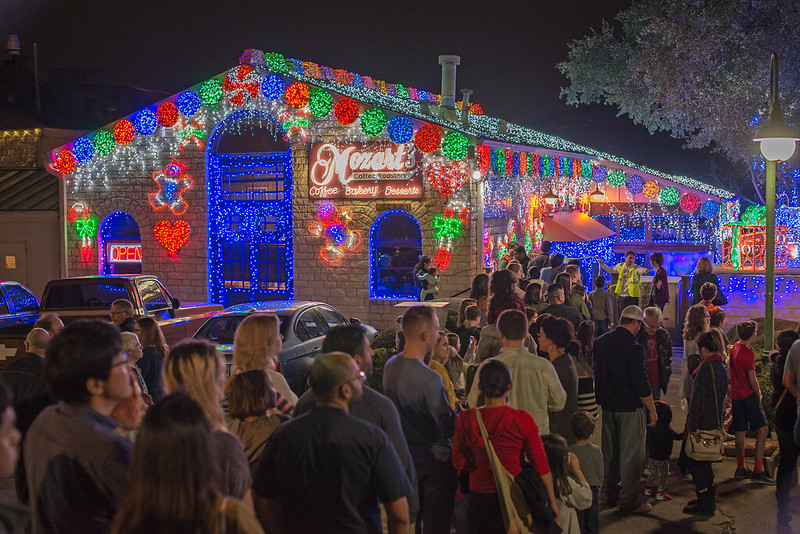 Still tired? Don't worry — Austin has tons of coffee shops to choose from, but, if you really want the Austin experience, be sure to attend Mozart's Coffee Roasters. Mozart's, which opened in 1993, overlooks the beautiful Lake Austin, yet another lake hosted in the city. Mozart's gained popularity from the light show hosted during the holiday season. Although nearly impossible to find a seat, the Christmas lights bring a festive spirit to the city and many, many Instagram posts include smiling faces in front of the lights.
8:00 A.M. Chow Down at Kerbey Lane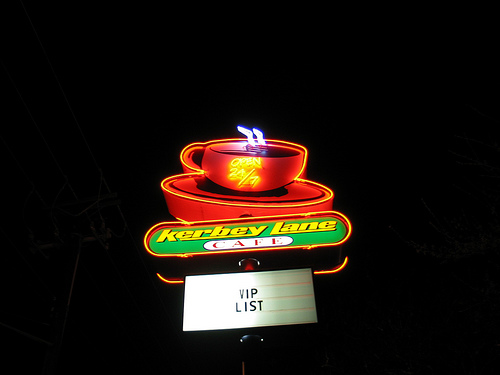 Have you tried the Queso? It's to die for. I once went to dinner with a girl who ordered the cheesy dip and ate it like soup. Kerbey Lane offers breakfast, lunch and dinner, so you'll enjoy something on the menu. Their banana walnut French toast tastes absolutely delicious. Also, guess what? Certain locations even stay open 24 hours! The café first opened in 1980 and has continued to be an Austin staple ever since.
9:00 A.M. Tour Austin's Capitol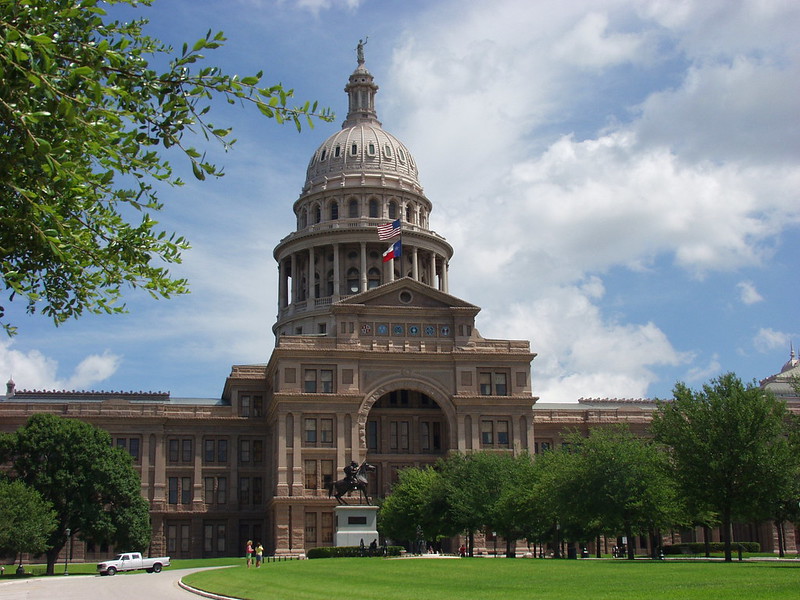 You can't go to the capital of Texas without at least glancing at the capitol building. Tour inside the building or simply hang out on the grass. You might even catch a political rally, commonly held on the green fields just outside the steps leading inside. Just two weeks ago, organizers held the Women's March here.
10:00 A.M. Think about Art at the Blanton Museum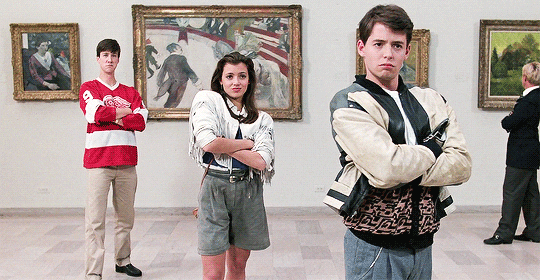 Think of Ferris Bueller as he thoughtfully gazes upon the art in front of him. That could be you. With a permanent collection of 18,000 pieces and temporary exhibitions throughout the year, you're bound to find something you like. Oh, and did I mention UT students receive free admission and anyone else's student ID will bump the cost from $12 down to just $5?
11:00 A.M. Do some (Window) Shopping at the Domain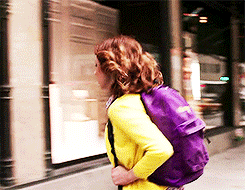 If a beautiful set-up with a variety of stores sounds like shopping heaven to you, check out the Domain. From stores like H&M to stores like Coach, you'll likely see some interesting goods. I will warn, however, the center will dry up your spare cash. So if you're looking to save money, window-shopping might be more your style. Even just watching people walk down the cobblestone paths lined with trees can be fun. "If we have money, we'll do a little bit of shopping, but if not, we'll just walk around,"  UT Austin freshman Leslie Resendez said. "Just to not be stuck here at UT the whole time. Especially, like, on weekends." With outdoor streets connecting the stores alongside spurts of greenery, you'll feel like you're at the Disney of malls.
12:00 P.M. Eat Some Lunch at Taquerias Arandinas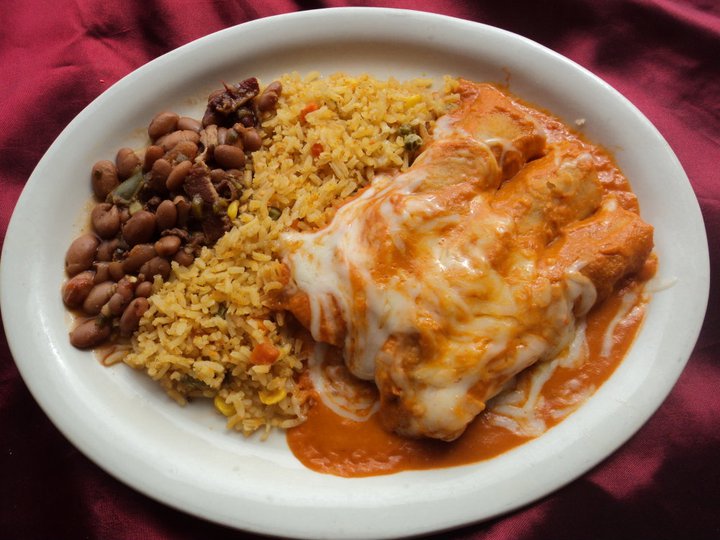 Not only in Austin but throughout the rest of Texas too, you'll find many great Tex-Mex restaurants. But, all these options can make sorting out traditional Mexican restaurants difficult. UT Austin freshman Tehya Devora recommends Taquerias Arandinas. "Oh, it was amazing," Devora said. "It felt like a taste of home." Get another taste of what Austin has to offer at this cozy eatery.
1:00 P.M. Skim Novels at BookPeople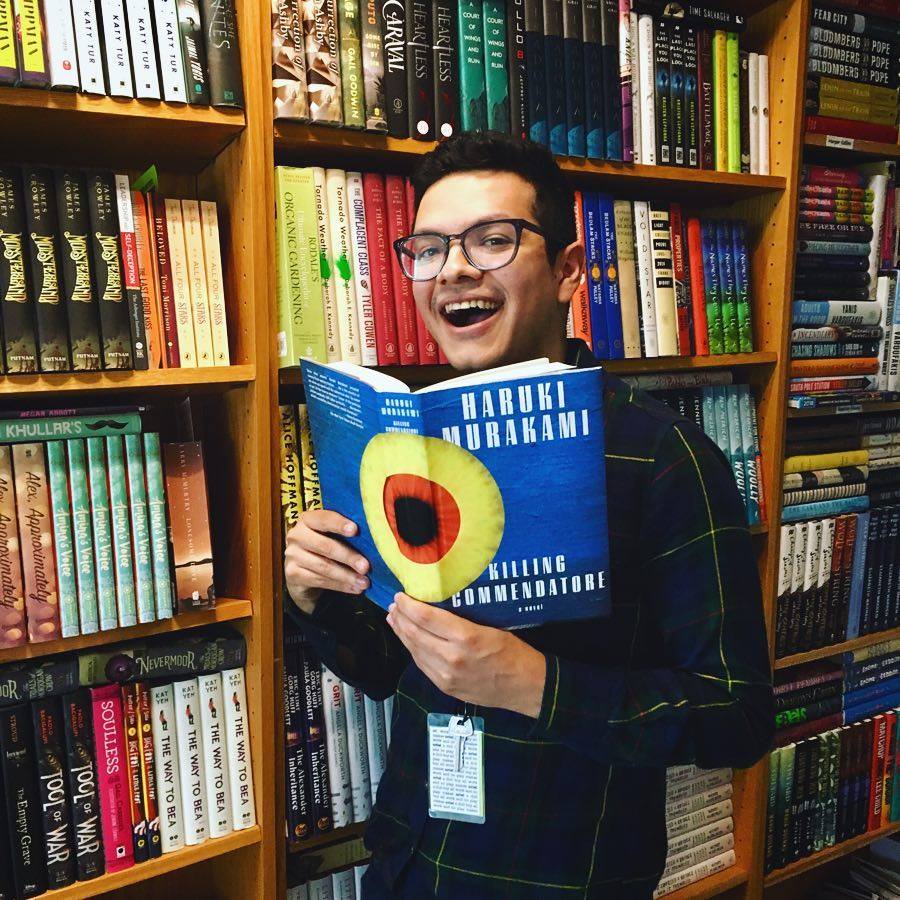 If you're anything like me, you plan much of your vacation around literary hotspots. BookPeople, Austin's premier independent bookstore, offers everything from book clubs to author readings. Plus, Austinites love the store. For over 15 years, they've been voted the best bookstore in Austin. Sophomore Skylar Epstein loves her city because of the wide variety of activities it offers, from yoga with goats to clubbing on 6th street. "You can go straight from BookPeople, like at an author signing, to the dance floooor," Epstein said. Even if you're not much of a reader, you can at least grab a latte at BookPeople café.
2:00 P.M. Chow Down at Franklin Barbecue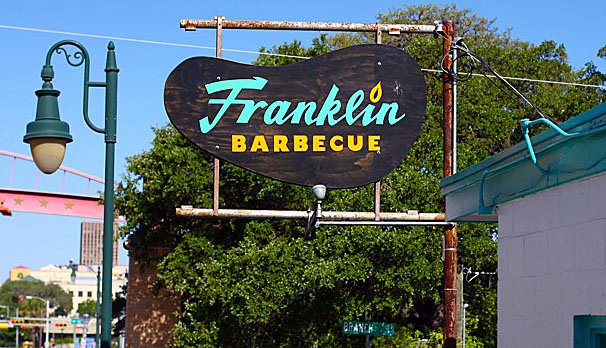 Southerners fawn over barbecue, so the lines for the beloved Franklin Barbecue quickly grow long. People have waited up to four hours to order their meal.You might not be able to check out this locale in just an hour, but many Austinites will guarantee the wait is worthwhile. Try out one of their delicious brisket sandwiches or one of their rotating beers if you're feeling thirsty.
3:00 P.M. Hike Mount Bonnell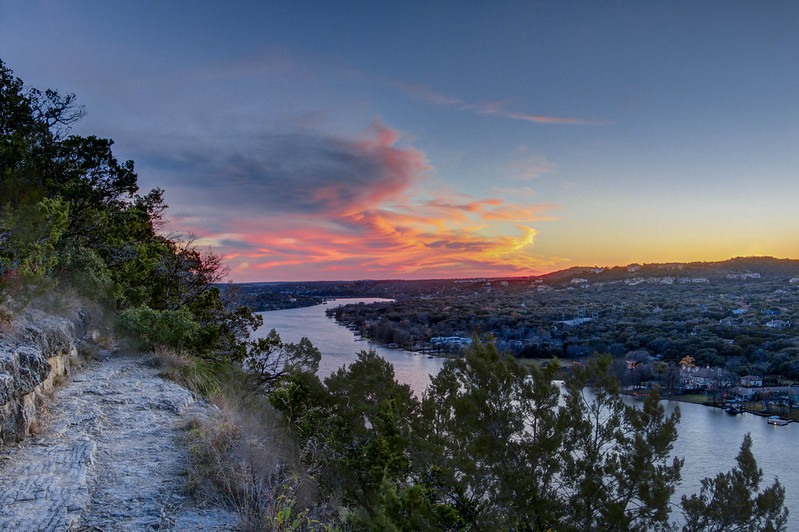 In Austin, you can quickly go from the heart of downtown to surrounding yourself with nature. Mount Bonnell, one of the city's prime hiking spots lies just ten minutes from the skyscraper portion of downtown. "You don't feel like you're in Austin," UT Austin Sophomore Ivana Bayona said. "You don't feel like you're in downtown. That's kind of a nice escape." The view of the city from above definitely makes the trek worthwhile.
4:00 P.M. Picnic at Zilker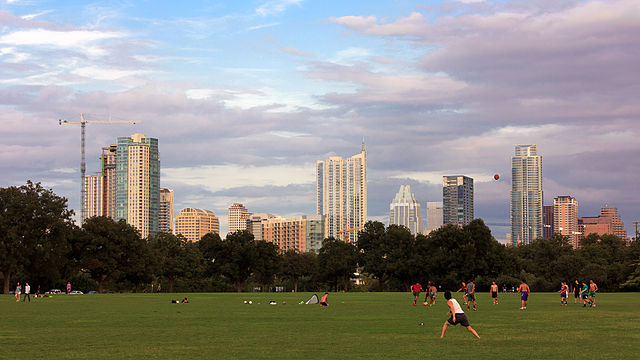 Exhausted by everything you've seen and done thus far? Ready for a short break? Head on over to Zilker Park for a quick pit stop. Although the city holds many events, like Austin City Limit, Trail of Lights and Blues on the Green at the park, even when the park appears as just a field of green, you'll always find someone there. Not to mention, so many dogs get taken to Zilker that the Instagram handle @ZilkerBark has 185,000 followers.
5:00 P.M. Eat Korean Barbeque at Chosun Galbi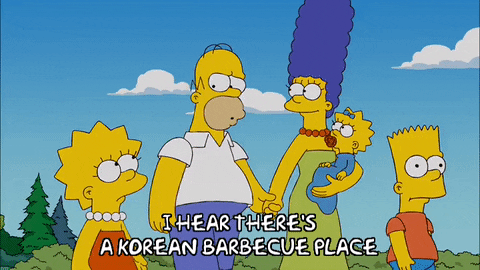 As you might've guessed by now, many foodies lived in Austin, and as a result, many different types of food pop up in the city. When asked her choice of restaurant, UT Austin senior Mara Reyes quickly replied, "ooh Chosun Galbi. It's a Korean restaurant — really good Korean barbecue." The restaurant, which focuses on Korean barbecue as an event itself, allows patrons to grill their own food on the tabletop grill in front of them. If you love Korean barbecue or want to try it out, hit up Chosun Galbi.
6:00 P.M. Watch the Bats on Congress Avenue Bridge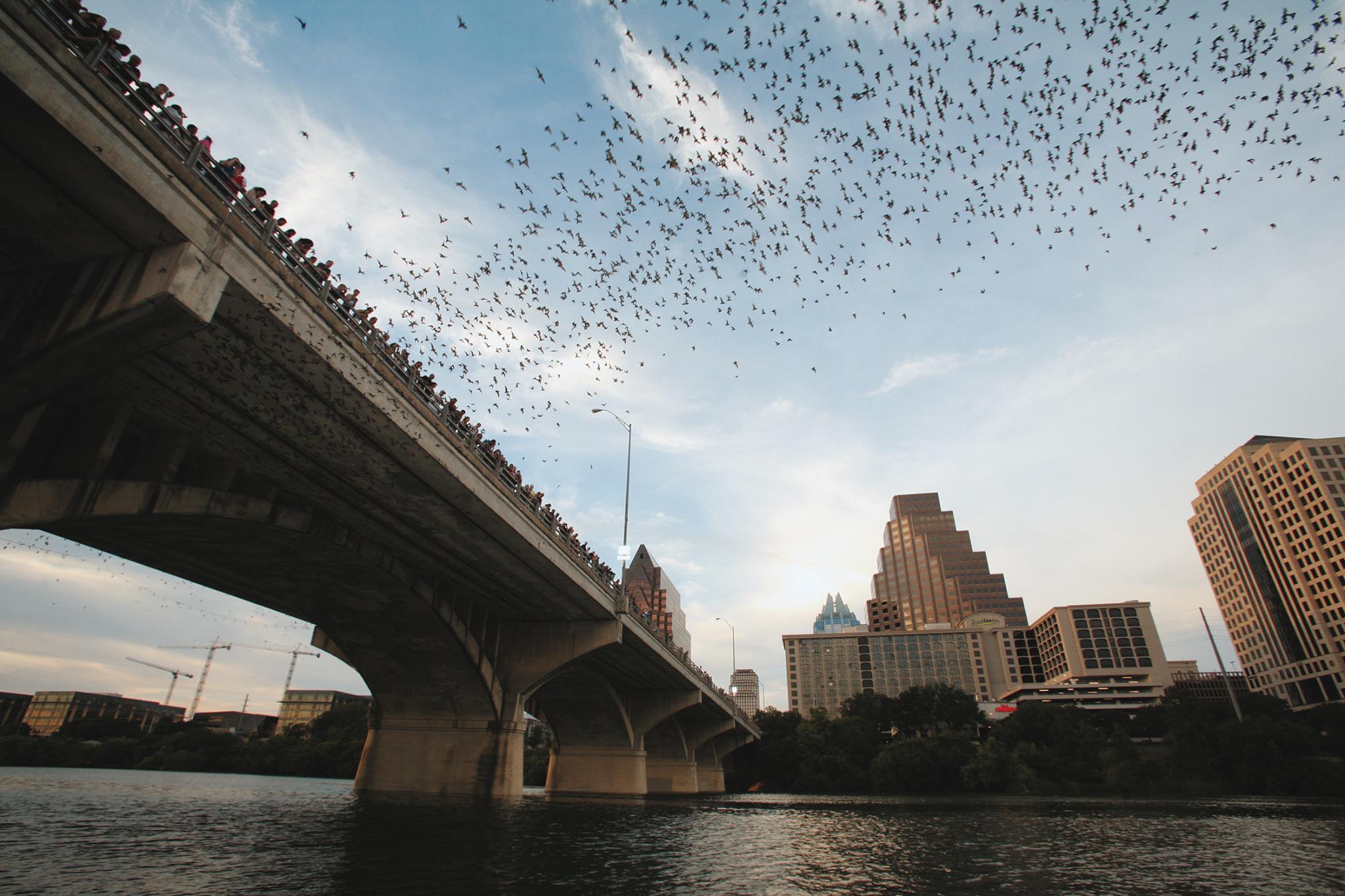 "Bats?" You might ask. "Who'd want to see a bunch of bats?" But believe me, this sight is worthwhile. During the summer, hundreds of Austinites and tourists gather in front, below, and on Congress Avenue Bridge to eagerly await the ultrasonic mammals. Then, right as the sun begins to set, literally millions of bats begin their nightly hunt. Watching swarms of bats fly away at once is an absolutely incredible event.
7:00 P.M. See a Broadway Musical at Bass Concert Hall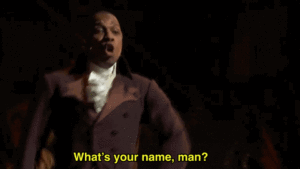 Austin isn't known as the city that never sleeps, but, hey, we also have Broadway musicals. Located on UT's campus, many students have easy access to the venue. Not to mention, some top tier shows have played here, including Hamilton and Dear Evan Hansen. Imagine sitting front row as Evan Hansen belts out "You Will Be Found." If you fill your playlists with original cast soundtracks, check out Bass Concert hall.
8:00 P.M.  Grab a Snack at Don's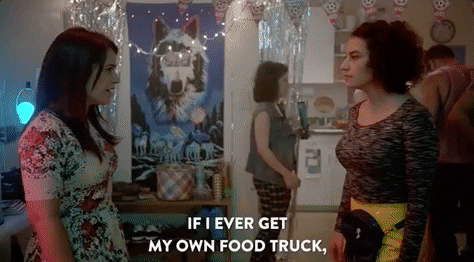 This past winter break, students became outraged when they realized Don Japanese food would close because of Guadalupe street's much too high rent. Luckily, Don's merely relocated, became a food truck and began serving their food at a much cheaper price due to the lower rent. Now you can get some of Austin's tastiest Japanese food for a percentage of the original cost. UT Austin Freshman Sam Sunesara enjoys spending time with his DnD fans there. "We might go to Tejis or Don's," Sunesara said. "[At] Don's I usually get the Teriyaki Chicken with some Don fries." Give the chicken a try when you visit Austin.
9:00 P.M. Swim at Barton Springs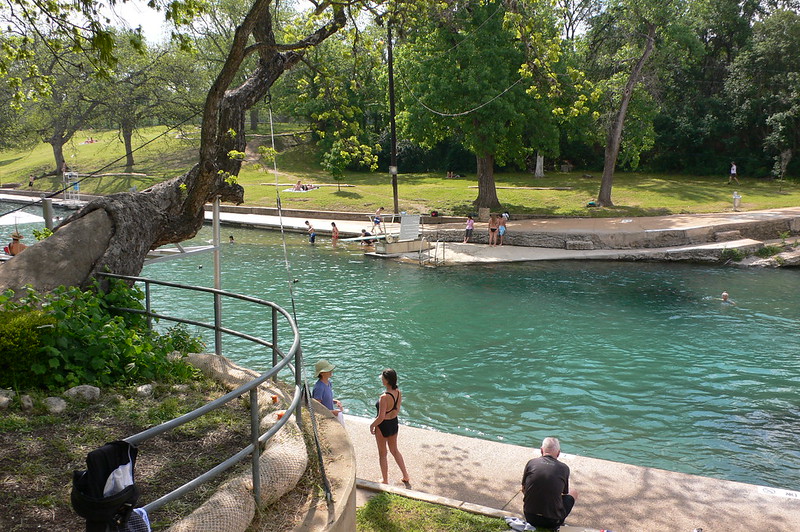 Feeling like a swim after all that eating and seeing much of Austin already? Head on down to Barton Springs Pool, protector of the endangered Barton Springs Salamander. When the weather warms, UT Austin freshman Leslie Resendez grabs a swimsuit and her towel. "At the beginning of the semester from the Fall, we liked to go to Barton Springs, so that's fun," Resendez said. "It's freezing!" She's right. Because an underground spring feeds Barton, the water temperature averages 68-70 degrees year-round, according to the city of Austin website. Chill out at Barton Springs, literally.
10:00 P.M. Take a Stroll Down South Congress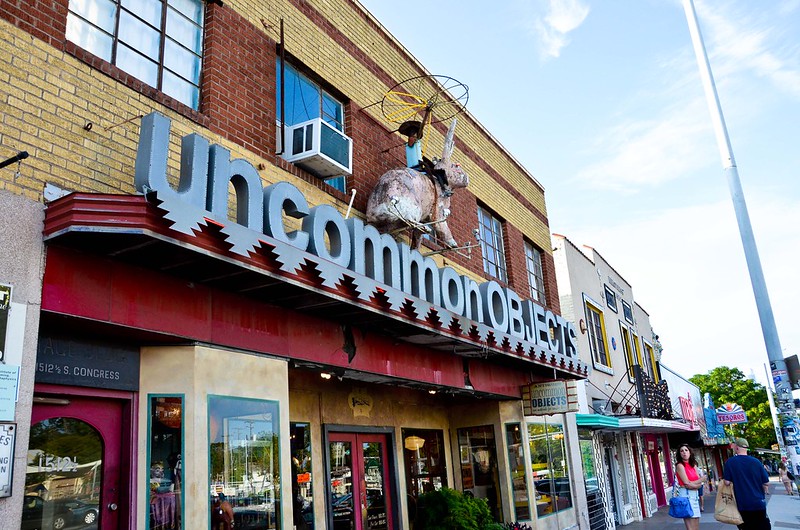 One of the many reasons residents love this city is because it offers so much to do all the time. "I came from a very rural town," Sam Susenara said. "Back in my town, you'd have to drive around just to get to each and every store. Whereas here, I feel like, even if it's far away, if you do have to walk, there's at least stuff you can see or do." This is especially true in South Congress. The avenue hosts many independently owned businesses, music venues, boutiques and restaurants. If you're looking for more window-shopping, check this 6-mile long spot.
11:00 P.M. Watch a Movie at Bob Bullock's Imax Theatre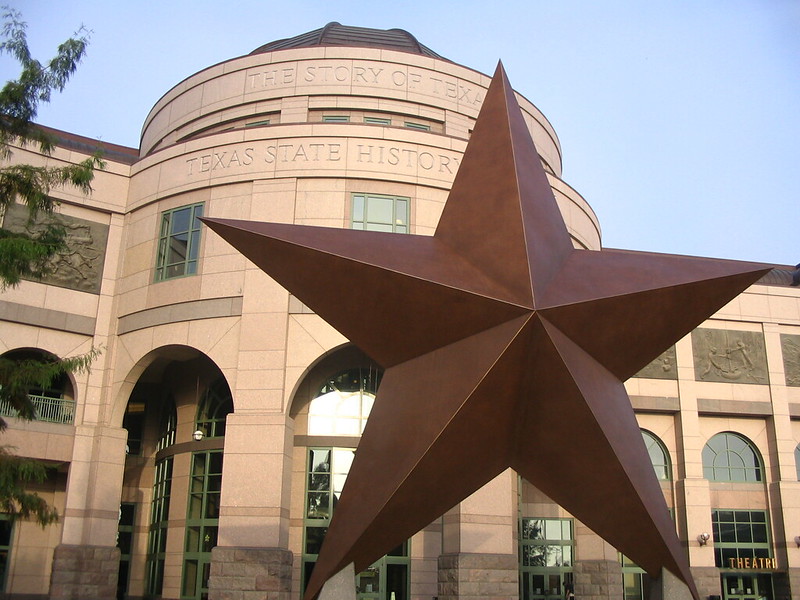 In addition to being a top-notch history museum, the Bullock Texas State History Museum hosts the largest Imax Theatre in the state. If watching your favorite movies on a massive screen interests you, buy your tickets now.
12:00 A.M. Finish Your Movie at Bob Bullock's Imax Theatre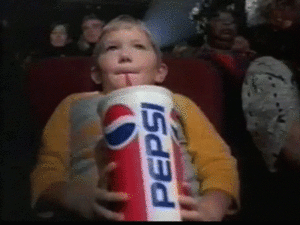 Movies usually last two hours, people. So, unless you leave early (which I doubt you will because the Imax is amazing), you'll likely be still watching the film. Enjoy! Once you finish, maybe even check out some of the sweet historical exhibits or check out UT's campus right across the street.
1:00 A.M. Attend Concerts on Red River Street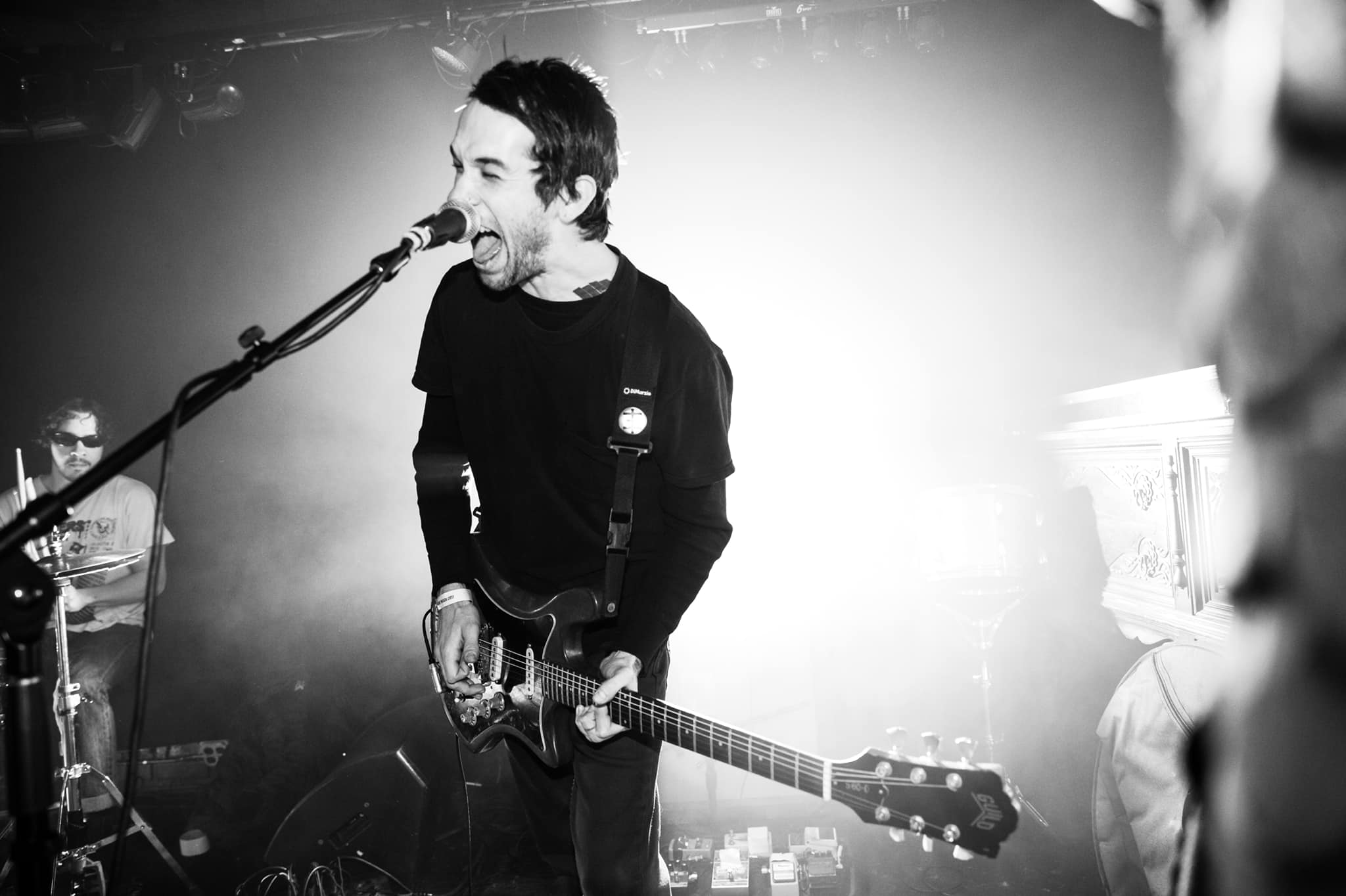 Austin, the live music capital of the world, naturally has great live music. Imagine standing in a swaying crowd less than 10 feet away from your favorite artist as they strum their guitar or lean up against the microphone. "There's always stuff going on, on like Red River Street," Epstein said. "Mohawk's cool because they have a lot of smaller bands, but they also have a lot of bigger bands come through. They have different rooms, so there could be like three different concerts going on in one night." In addition to Mohawk, Epstein recommends Barracuda and Empire for live music.
2:00 A.M. Mosh at ACL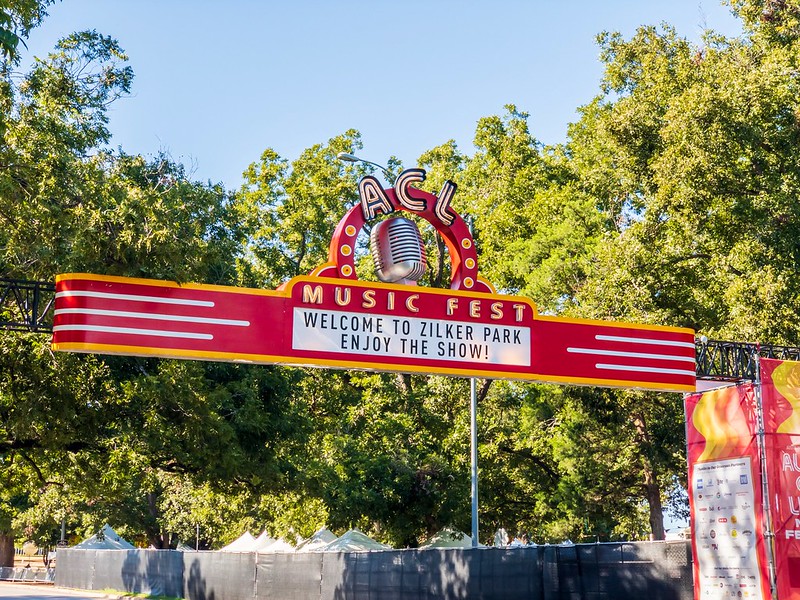 ACL stands for Austin City Limits and it's the live music event of the year. Thousands of people gather at Zilker park for two weeks to listen to headliners and small bands alike. "[ACL] was really fun," Reyes said. "I've never gone to a huge concert place like that, so that was completely out of my element, but it was really fun." If you want to listen to music all day long, purchase your wristband now.
3:00 A.M. Party on 6th Street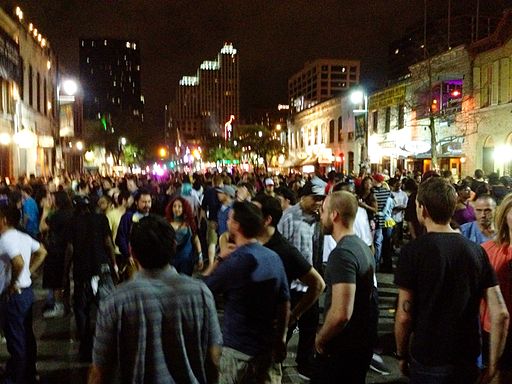 If you live in Austin and like to party, you've gone to 6th street. Many of the hottest clubs have set up shop on this street. If one won't let you in, all you have to do is simply walk down the street.  Take your pick from a range of clubs and head on down to dance.
4:00 A.M. Quench Your Hunger at Voodoo Donuts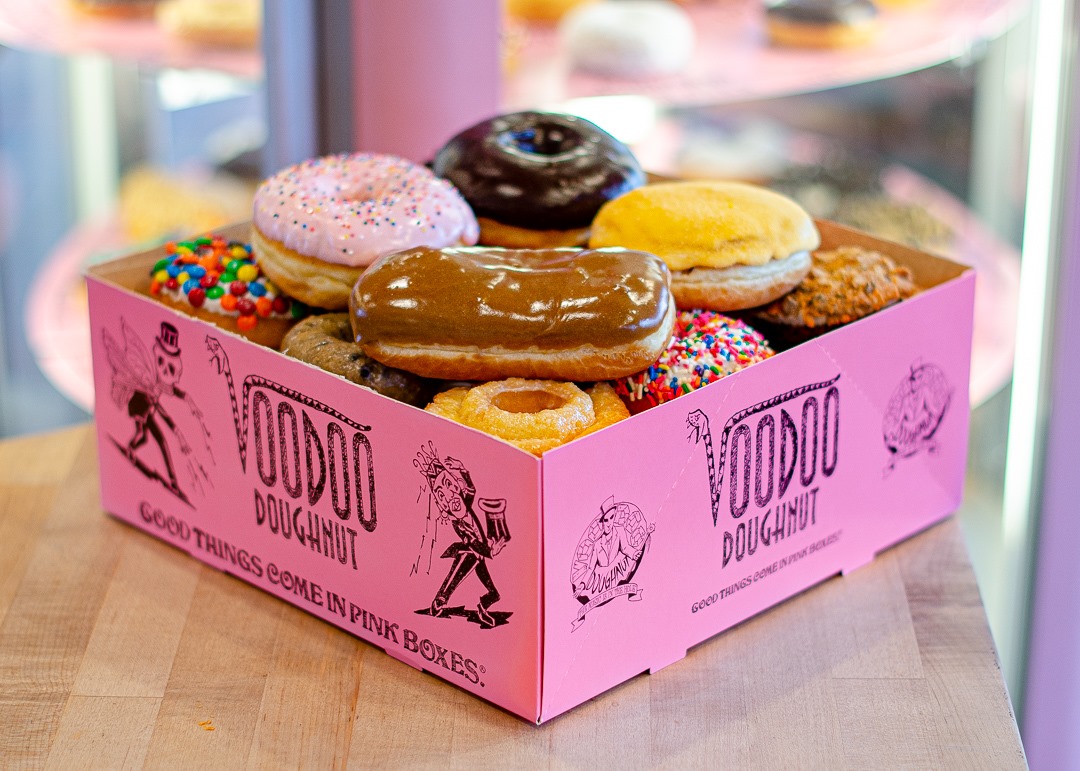 Also located on 6th street, is Voodoo donuts: the perfect place to quench your alcohol munchies, on top of just having great donuts. "Voodoo Donuts is really good," UT Austin Haily Arteaga said. "I like classic donuts, so I love their cream-filled ones. But, I'm kinda still figuring out which one's my favorite." Grab your friends when you need a snack and pop on over.
5:00 A.M. Chill out at Town Lake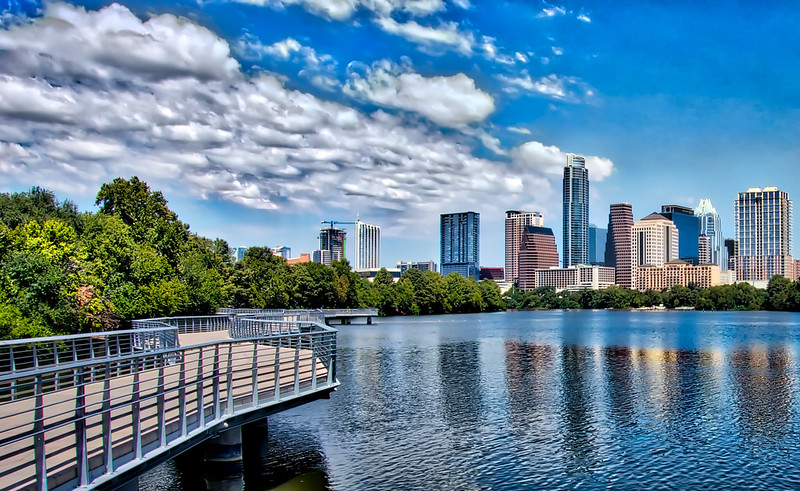 Finally, after 24 hours of hardcore sightseeing, eating and dancing, finish the trip off right by relaxing in nature. "I like going to the outdoorsy scenes," UT Junior Olivia Hesse said. "Either rowing or just running around the trails. It's so pretty out there. And it's nice to take a break from being inside with all the florescent lights." Wind down by soaking in the sunrise strolling through the trails in this beautiful Austin spot.