If you have ever debated spending a night under some southern lights, head to Valdosta, Georgia. Booming with local businesses, activities like riding coasters at the Wild Adventures theme park, bringing friends to an escape room, or sipping your favorite brew at Georgia Beer Co., will keep you busy and bustling in streets of this urban city. It won't completely break the bank like visiting Atlanta or Athens would. It will be tough finding the same southern hospitality, cooking and South Georgia heat anywhere else.
Check out 24 things to do in Valdosta in 24 hours.
6 A.M. WATCH THE SUNRISE AT CHITTY PARK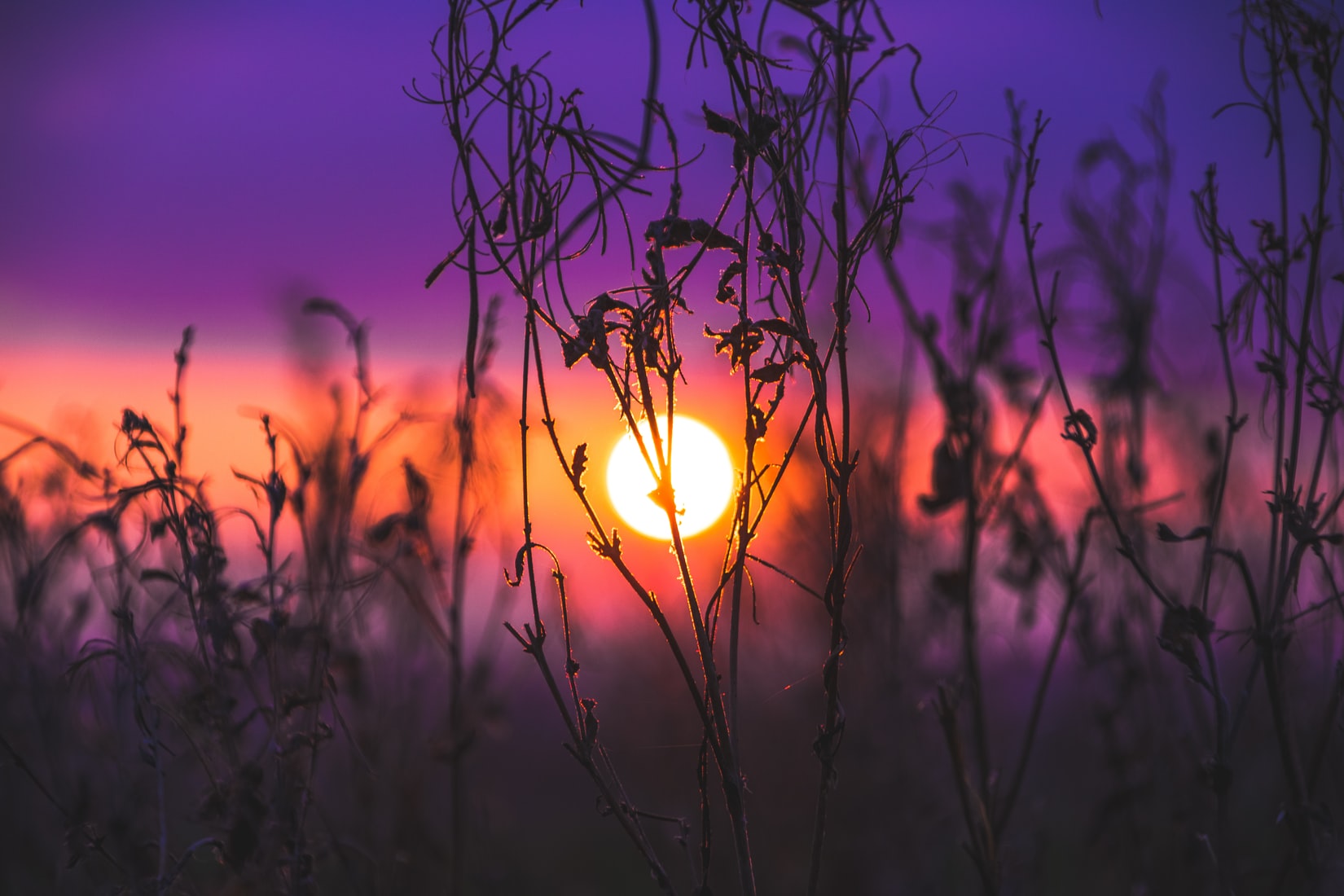 Start your day in the south by watching the bright Georgia sunrise. Relax your mind as the comforting sun grazes against your skin at Chitty Park. The fresh air and beautiful scenery stretch over seven acres of land and a mossy pond. As dawn leaves and the sun rises, you can sit back and plan out your venture-filled day in Valdosta.
7 A.M. MORNING STRETCHES AT SUTHERLAND YOGA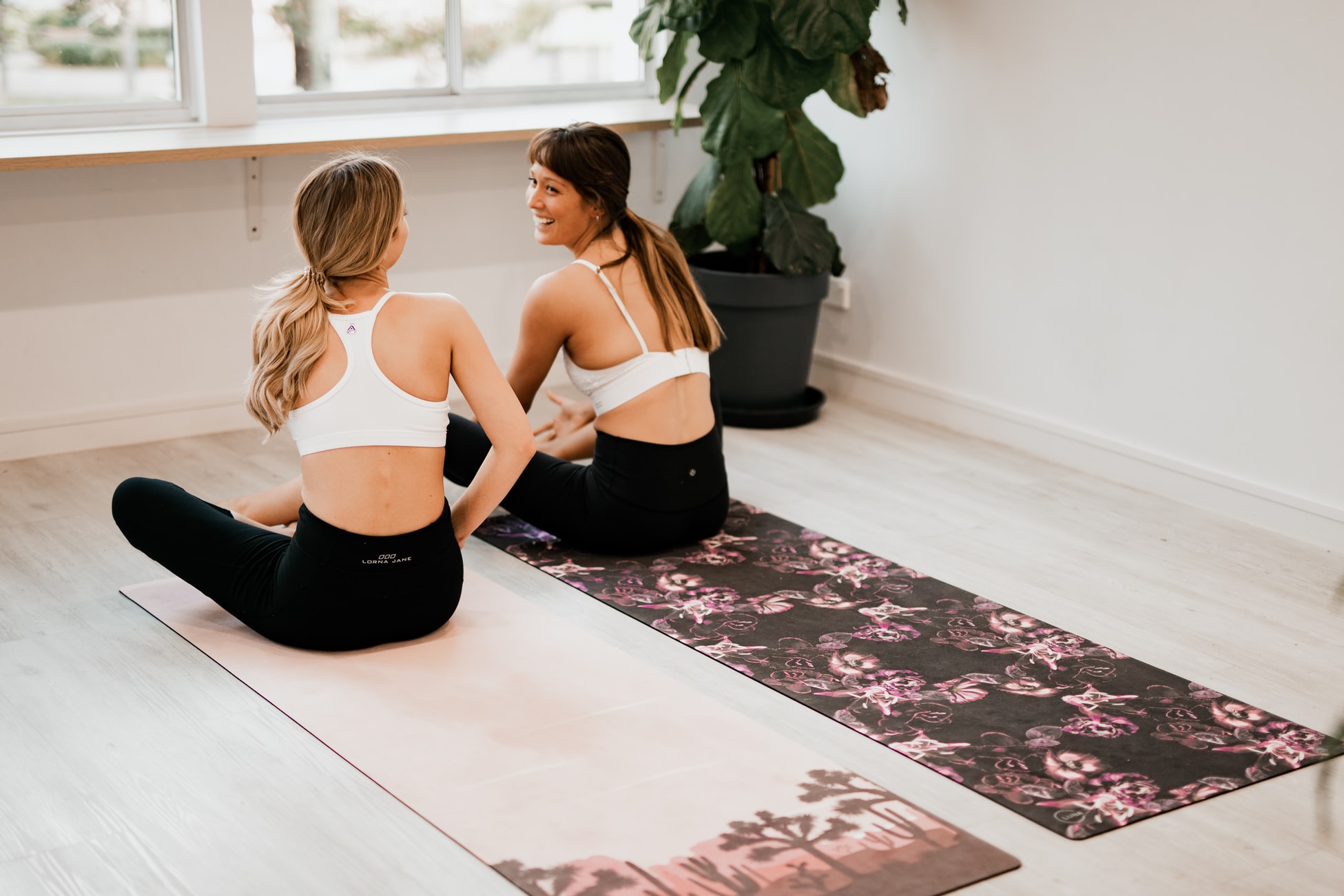 Good for the mind, body and soul, yoga gets your blood flowing and energy up for the day. If yoga intimidates you, don't worry, because the classes are available for beginners and experts. "As a beginner, they were patient with me and made me feel welcome," said Valdosta State University graduate Breanna Handley. Just as the sunrise at Chitty Park relaxed your mind, Sutherland Yoga Studio relaxes your muscles.
8 A.M. RED OWL COFFEE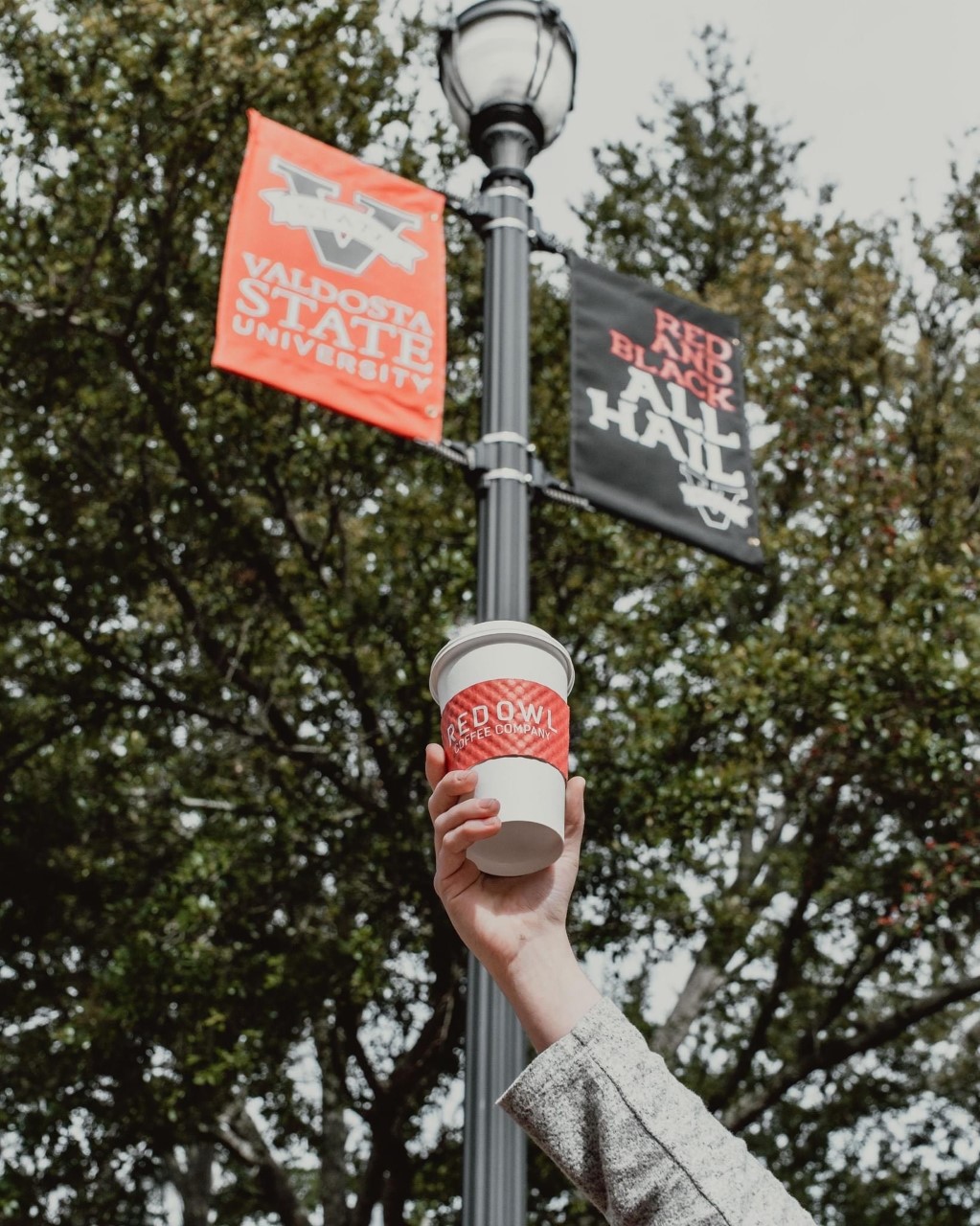 Nothing compares to the feeling you get with your first sip of espresso in the morning. When it comes to local businesses in Valdosta, Red Owl Coffee Company tops the list. Instead of getting the usual Starbucks drink, you can explore drink options like the signature Golden Owl or the Raphael. Red Owl also offers breakfast food like the Big Cheesy, a creamy pimento cheese squished between two baked bagels. "I love the quality and the prices are very good," said VSU junior Isabella Jackson. With three Red Owl locations in Valdosta, you'll find one nearby to stop at for breakfast.
9 A.M. STROLL AROUND DOWNTOWN
Like many cities in Georgia, Valdosta has several historic attractions. Frank P. Milburn, an American architect in the 19th century, built the Lowndes County Courthouse (the anchor of Valdosta) in 1905. Aside from the courthouse, you can visit the nearby Lowndes County Historical Museum and the Martin Luther King Jr. Memorial Park. Whether you want to indulge in more history, or venture through local shops, do it while taking a stroll through downtown.
10 A.M. WILD ADVENTURES THEME PARK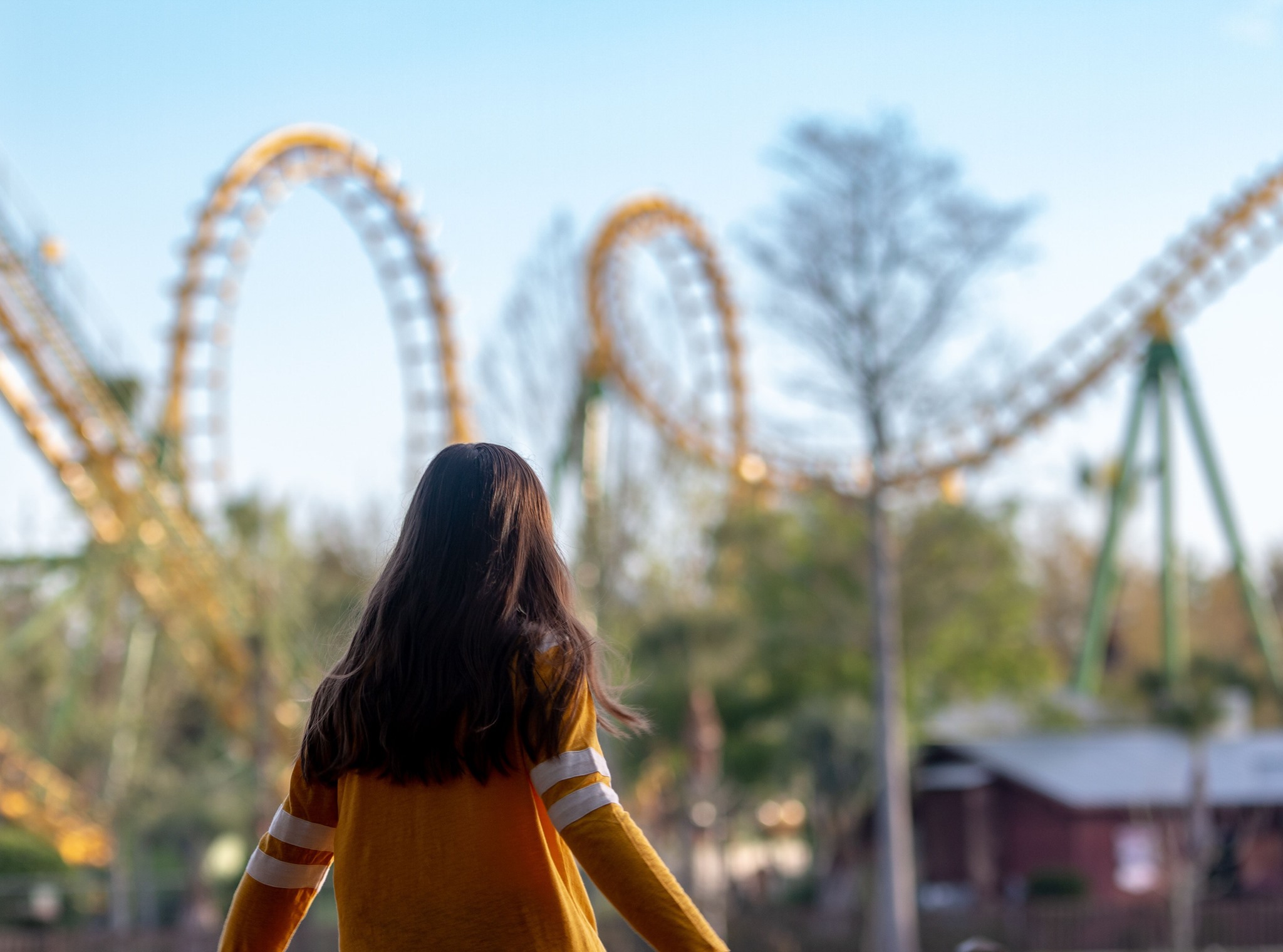 Just five miles outside of Valdosta sits the Wild Adventures theme park. Ten in the morning seems a bit early to be riding roller coasters, but you will want to get there early–trust me. People from all states travel to experience Wild Adventures, as this one-0f-a-kind theme park only exists in Georgia. The park opened back in 1996 and has been in operation since, along with its waterpark, Splash Island. The park features not only roller coasters but also a zoo, amazing food, concerts and a lazy river. This makes it the ideal spot for anyone of any age to enjoy. Fun Fact: The 2009 movie "Zombieland" starring Woody Harrelson was partially filmed here.
11 A.M. RELAX AT LEMONGRASS SPA
Riding coasters in the hot sun can take up a lot of energy, so take some time to recharge at the Lemongrass Spa. With a variety of ways to relax, Lemongrass offers back massages, facials, waxing, peppermint twist detoxifying body wraps and a sauna. If you feel like being extra today, they even do derma-planning and microdermabrasion. Regardless, your body will thank you for spending time here.
12 P.M. SEAFOOD FEST AT THE SALTY SNAPPER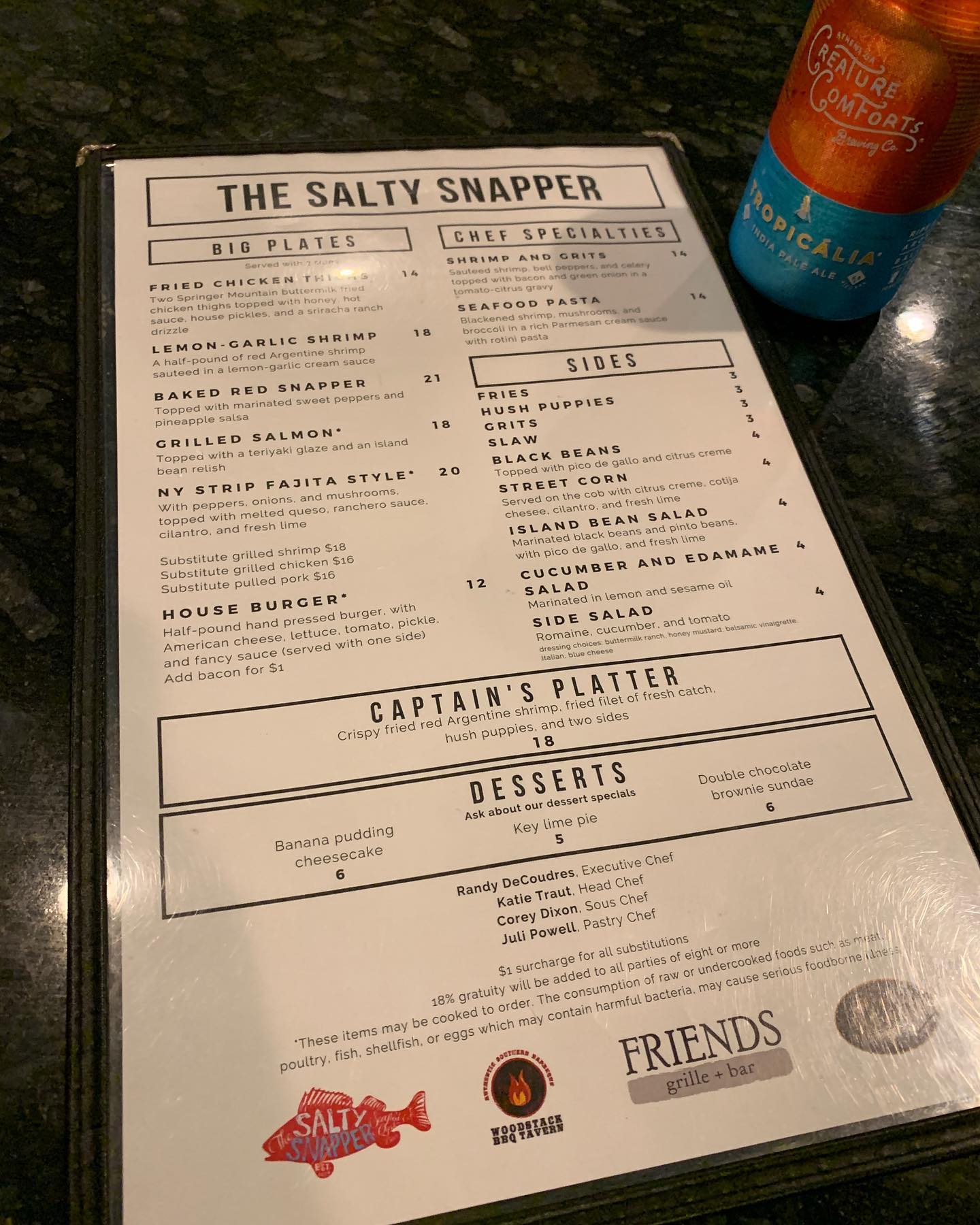 If you are not on the coast, it can be hard to find fresh, high-quality seafood. The Salty Snapper provides the beach restaurant experience without making you go to the beach or spend a fortune. Many Valdosta State University students love to eat at this local restaurant/bar, which opened in 2015, because along with the phenomenal food, you can enjoy live music. Even if you aren't a seafood fan, try out a variety of options on the menu such as the grilled steak sandwich or buffalo chicken salad. "I will say the weekends are busier than any other day of the week, so you definitely want to call ahead for a reservation," said VSU junior Marihelen Strickland. Gather your friends to drink, eat and listen to live music at the Salty Snapper.
1 P.M. ESCAPE ROOM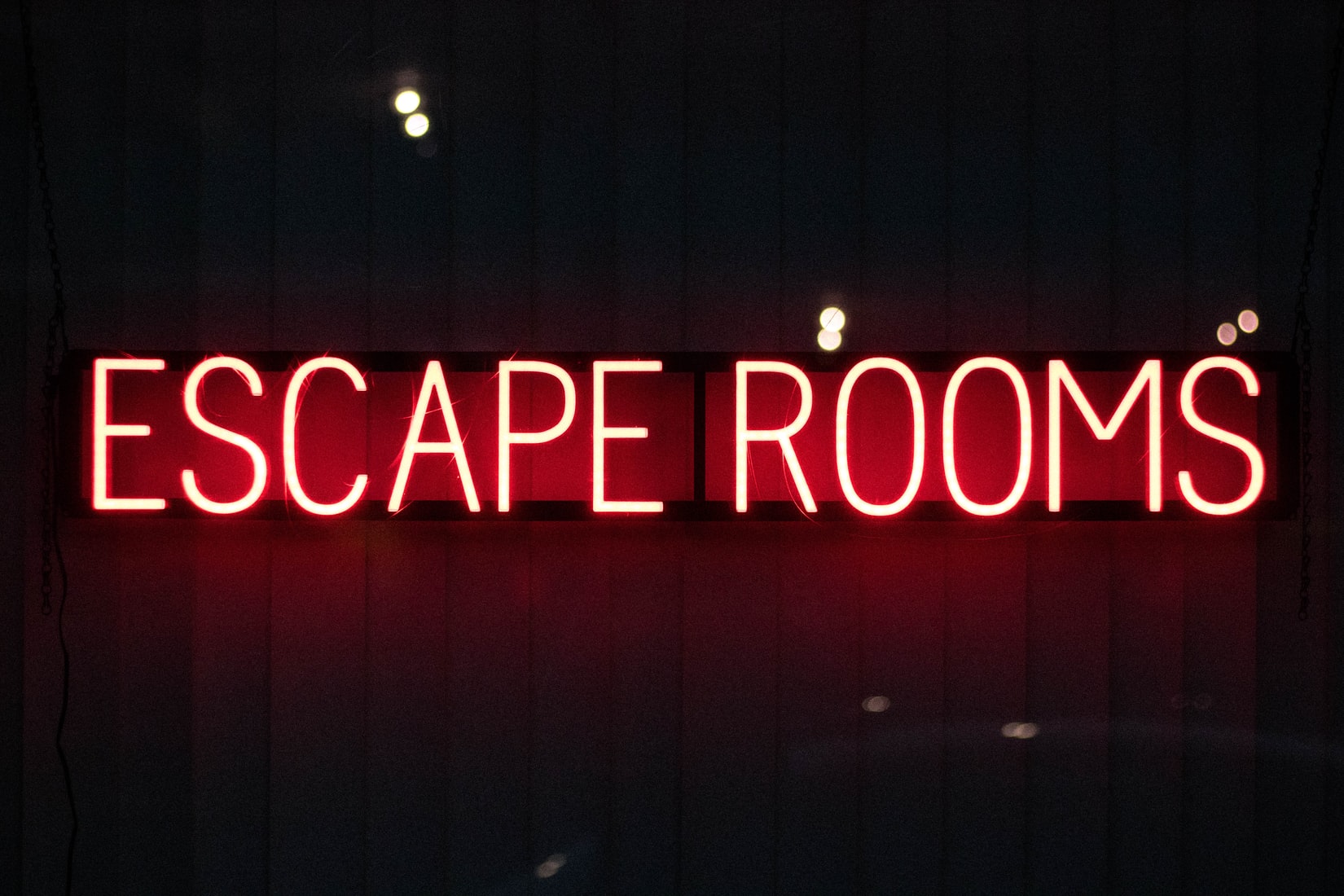 If you've got a big group, make The Epic Escape Room a must-do on your Valdosta to-do list. In this escape room, you and nine other friends have 60 minutes to work through patterns and puzzles, which will lead you to the ultimate goal or solution. You get to choose certain themes or rooms for the Escape room. Plus, it all comes to a total of $25 per person, which makes it manageable for a group of college students looking to have some fun in Valdosta.
2 P.M. DESSERT AT KREAMKLES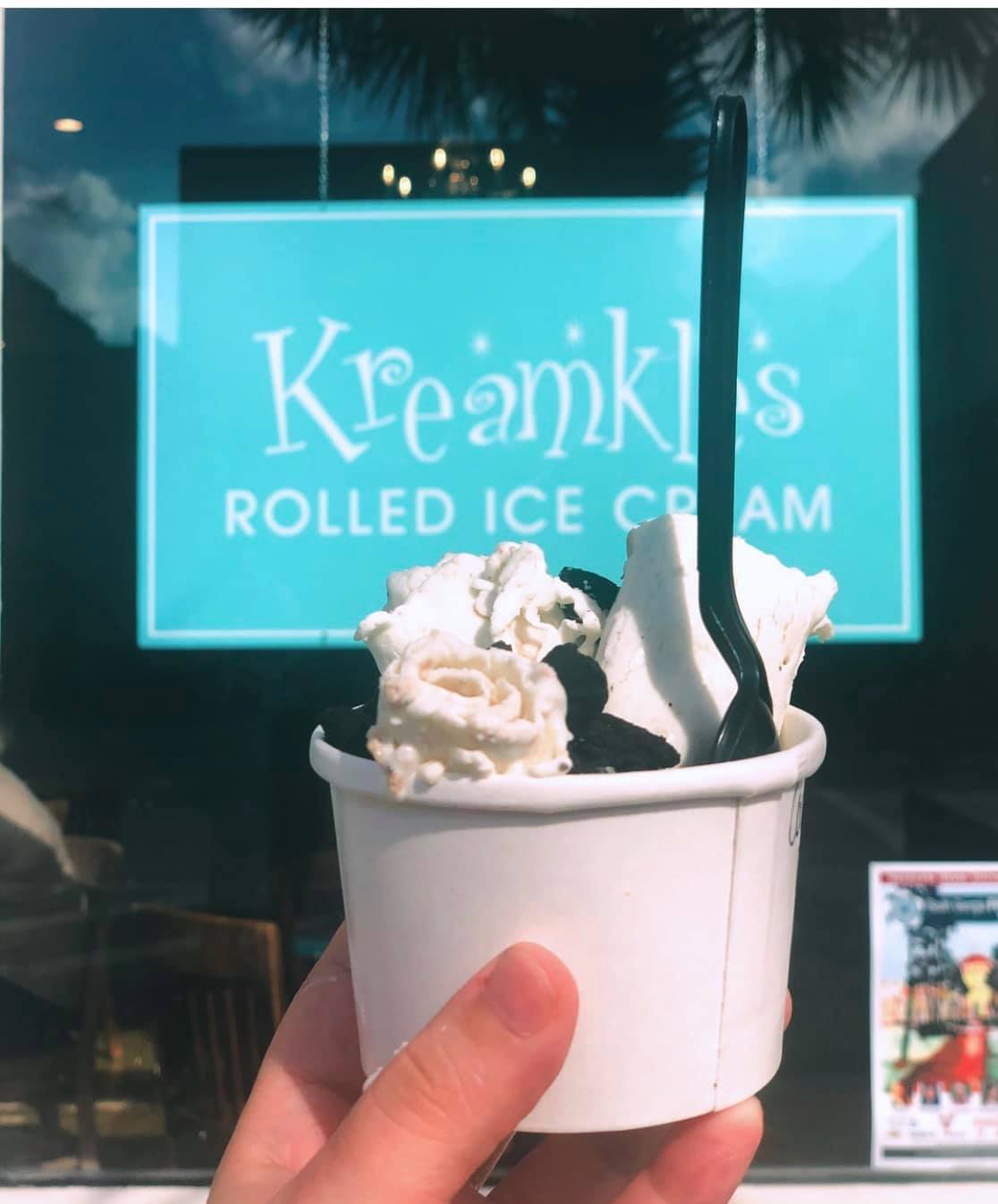 Now that you've hit the time of the day when your sweet tooth begs for something sugary, try ice cream, cake and chocolate galore! Luckily, Kreamkles Rolled Ice Cream, located in the heart of downtown Valdosta, provides all types of sweets to ease your cravings. "It's not your typical ice-cream," said manager Arturo Cuevaf, 22. "You get to watch us make it, and we show you the experience of what we do here." You won't find this sweet gem anywhere else, nor will you find better chocolate covered strawberries.
3 P.M. PLAY TENNIS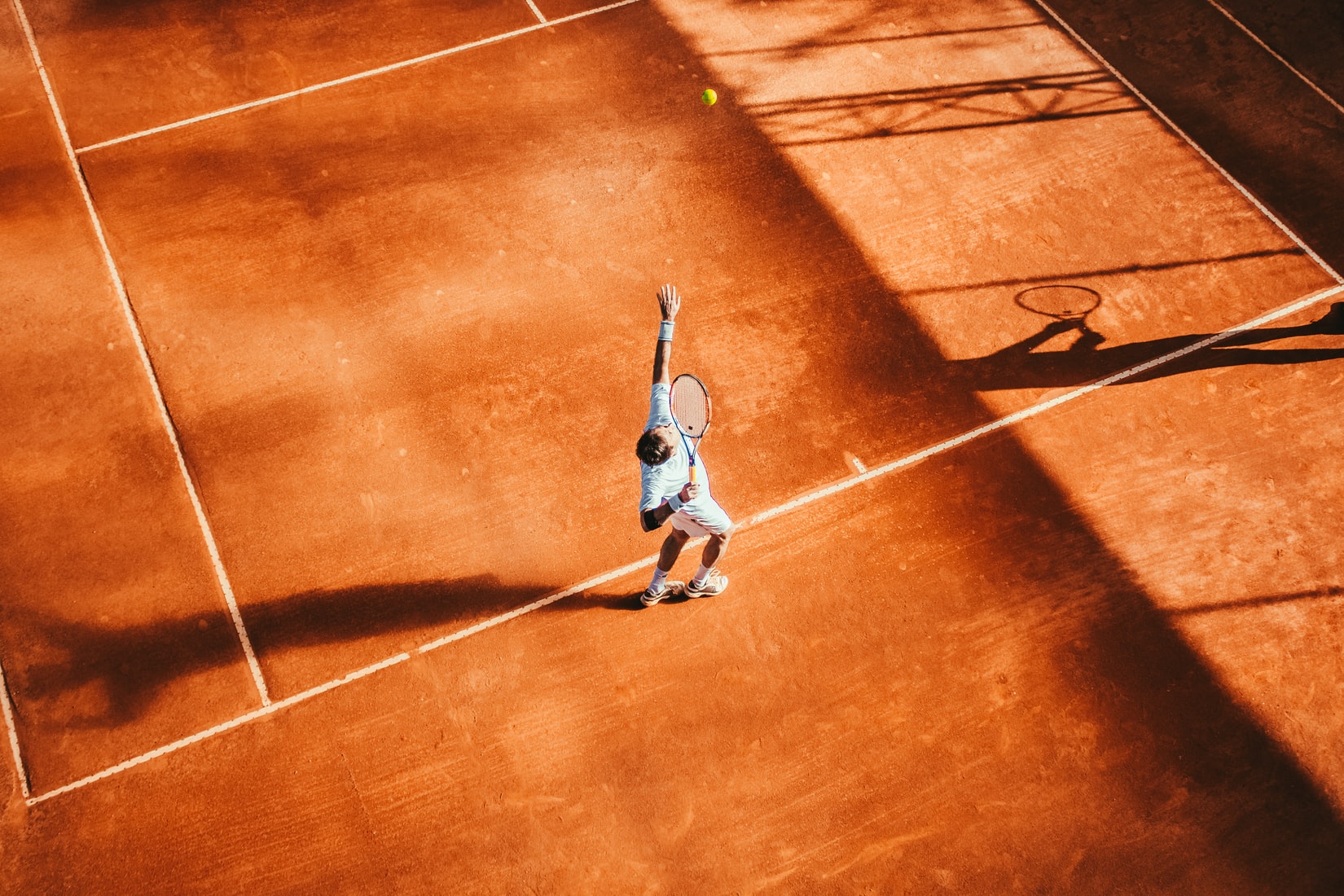 Channel your inner Serena Williams while you play a few rounds of tennis at Harry B. Anderson Tennis Center. Playing tennis can be the best way to let off steam and get your daily exercise, while also serving as a great way to kill time. With 18 courts open to the public, grab your racket and green neon balls and get ready to serve.
4 P.M. VISIT ART MUSEUM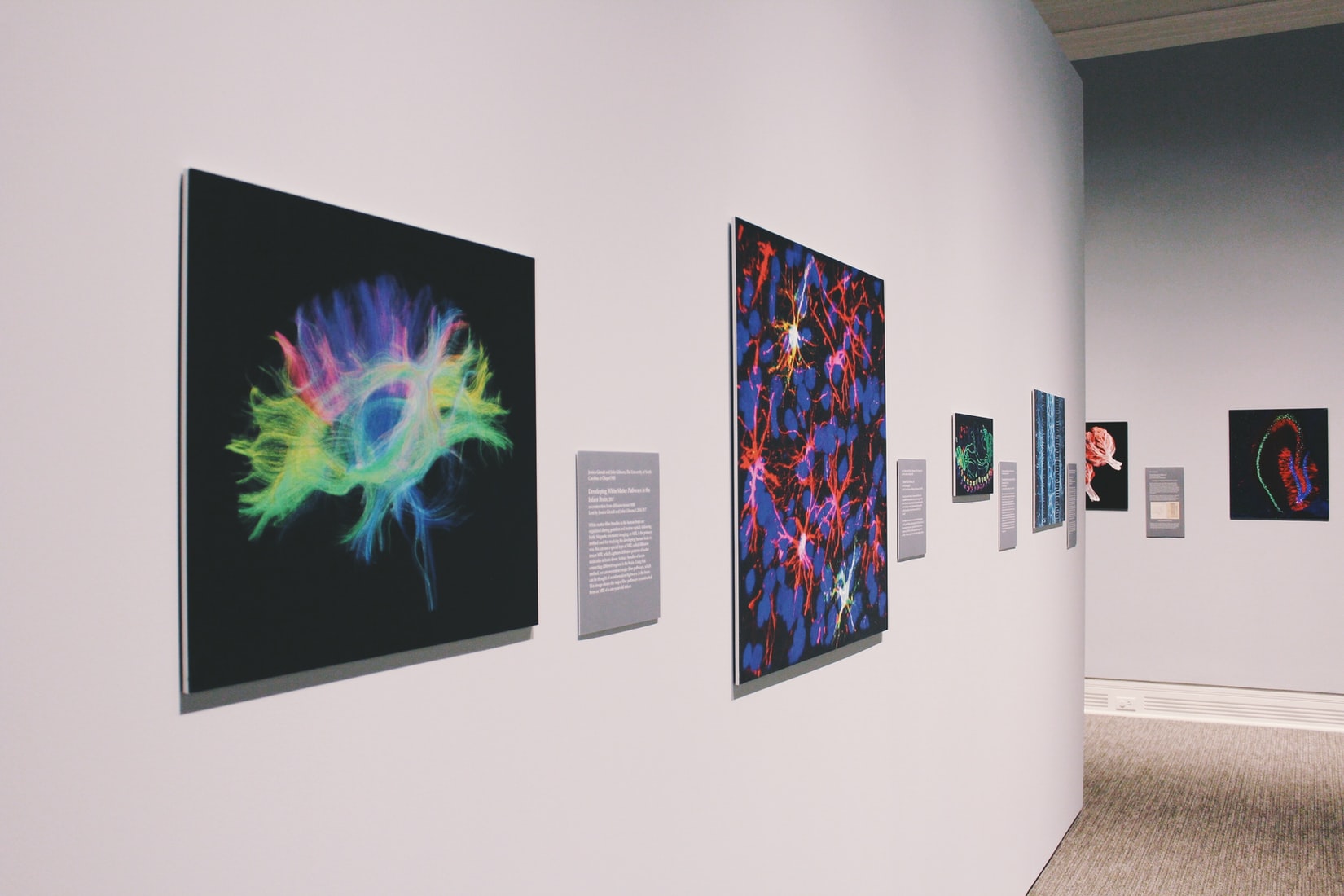 After all those exciting activities, now take some time for calming relaxation. You can visit the Annette Howell Turner Center for the Arts Museum in downtown Val. (The locals call Valdosta "Val" for short.) It offers a variety of paintings from regional and national artists, along with East African art and European porcelain exhibits. The museum even offers classes to those who wish to learn more about the history of the art.
5 P.M VISIT THE VSU CAMPUS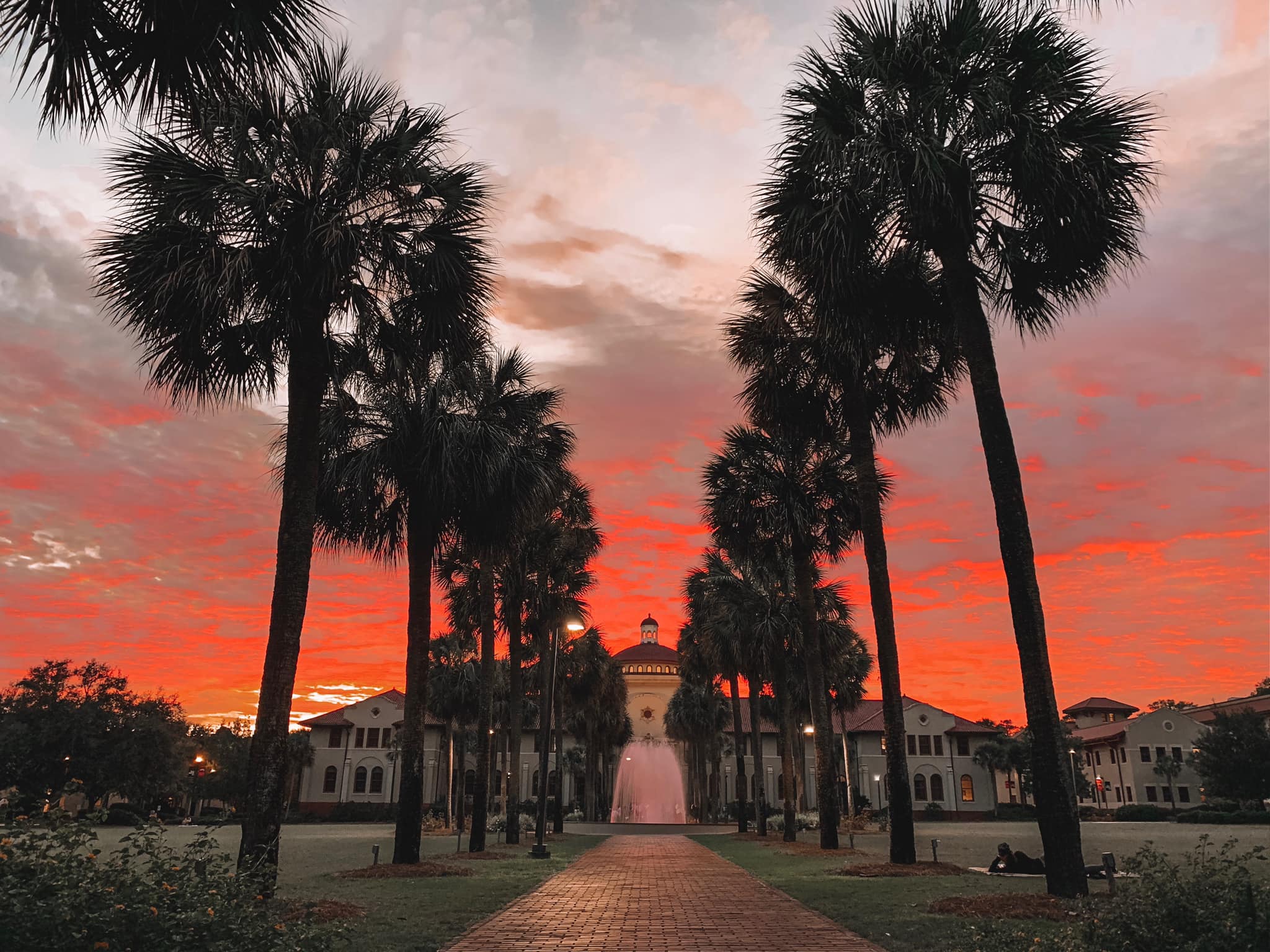 Established in 1993, Valdosta State University first started as a college for women and transitioned into a university over the years. As you stroll from student union to west hall, enjoy the old Spanish architecture of the school and its shaded walkways and fountains. "My favorite thing to do on VSU's campus is studying on the front lawn," said VSU sophomore Bryanne Mathis. "I would recommend others to do this because it makes life so much better when you have pretty scenery." Create the perfect study spot to make doing homework slightly more enjoyable.
6 P.M. PICK STRAWBERRIES AT MALLORY'S.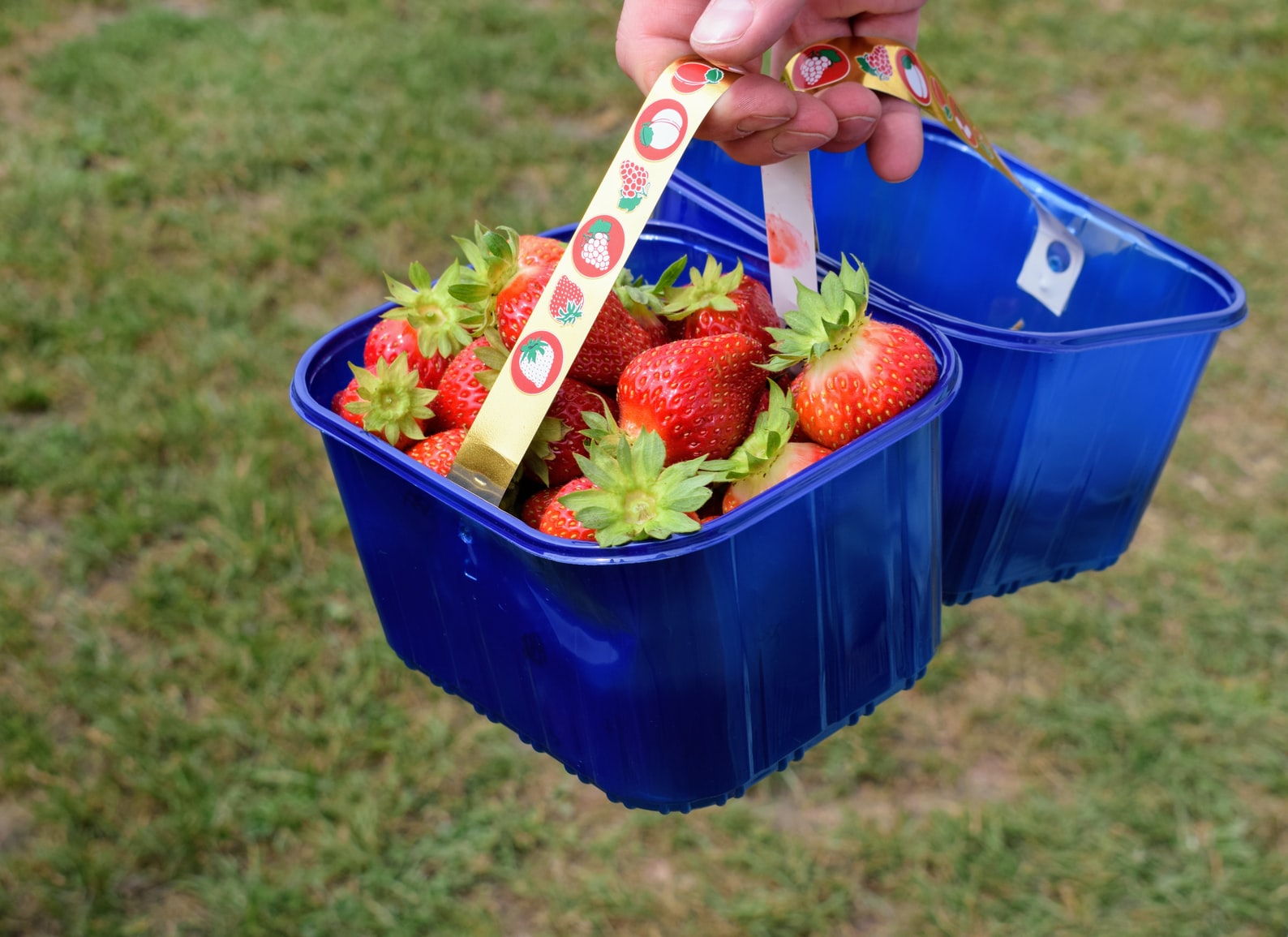 At Mallory's farm off Bemiss Road, you can pick whatever your heart desires from the patch of strawberries, blueberries, squash and other produce. The farm also has livestock such as chickens that produce the perfect sunny side up egg. "It's a great family or friends' activity, and you get to enjoy the fruit later," said VSU sophomore Molly Mizell. If the juicy-red strawberries aren't enough to pull you in, the beautiful flowers and vibrant greenery will.
7 P.M. WATCH THE SUNSET AT DREXEL PARK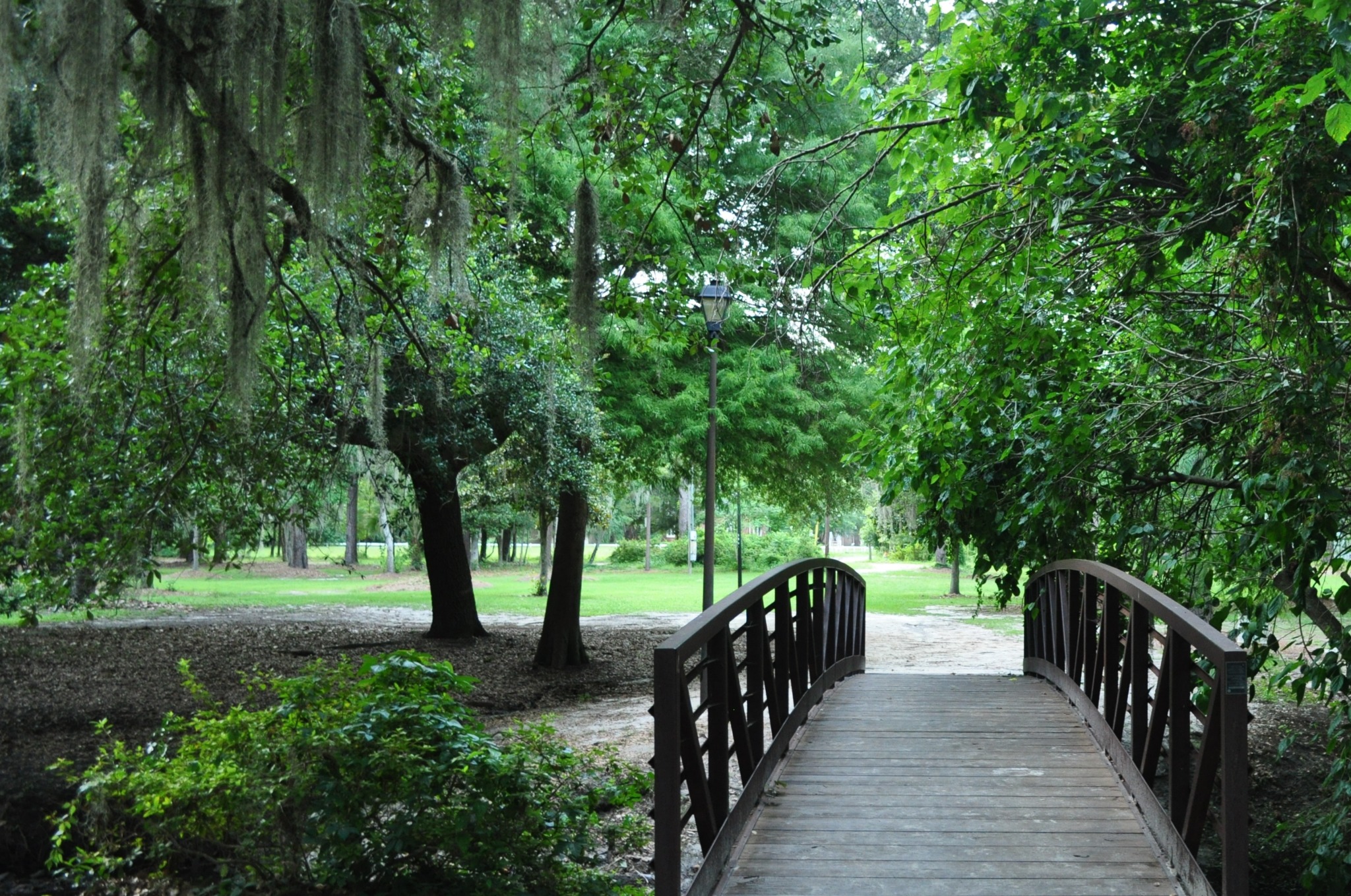 Goodbye sun, hello moon! As the sun drifts away and the night overcomes the bright sky, you'll want to pull out your phones and cameras to capture this serene moment. At Drexel Park, you can sit back and watch the sunset as you plan the rest of your venturous night. One of the most-used parks in Valdosta, Drexel hosts the annual Azalea Festival, which features vendors from all over the south and around 30,000 attendees.
8 P.M. STEEL MAGNOLIAS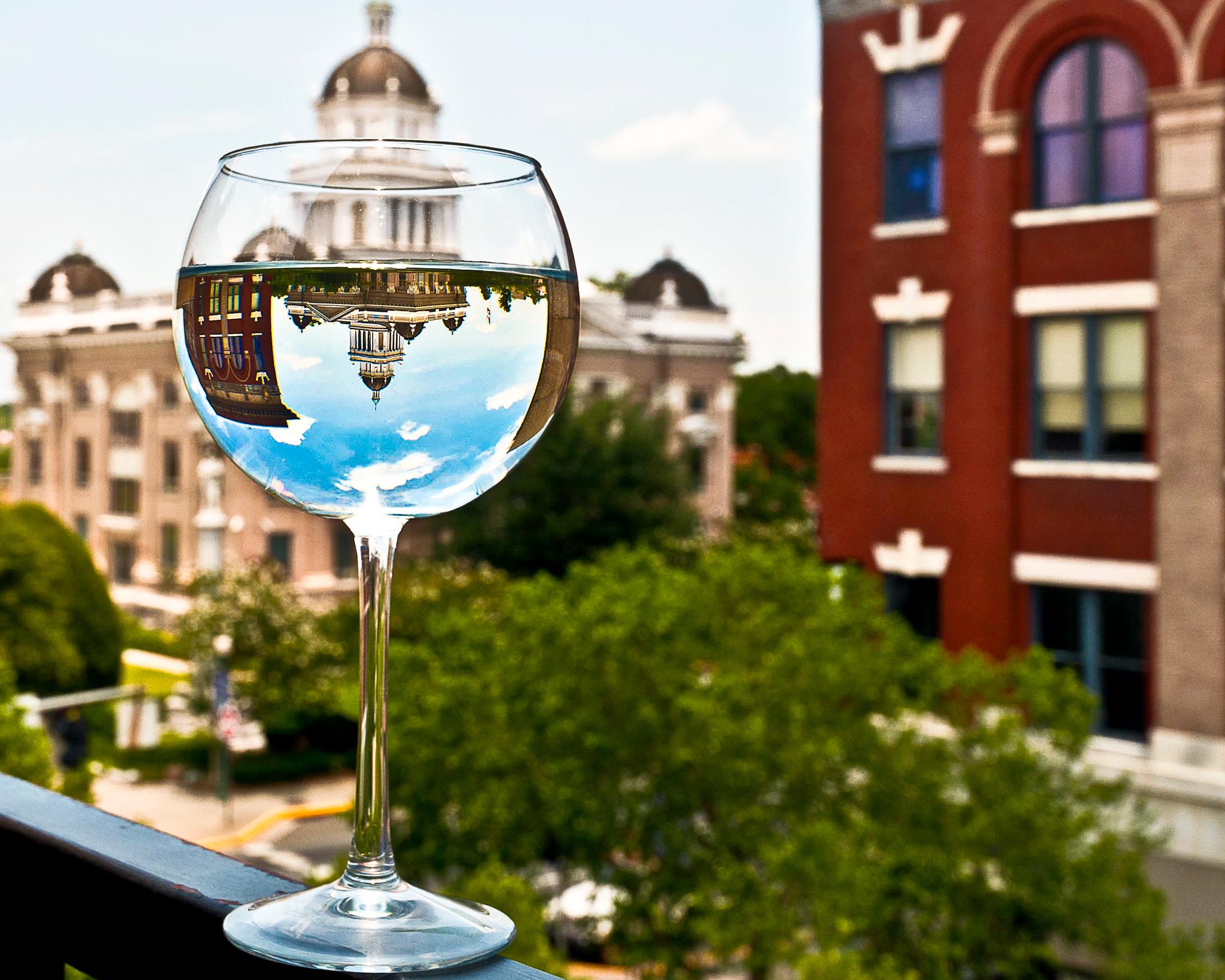 BBQ pimento cheese wontons, fried green tomatoes and a southern style Philly cheesesteak? Count me in. A local fantasy, Steel Magnolia includes a menu full of endless surprises and combinations that you will not find anywhere else. You also have the option of sitting rooftop while you enjoy your meal. "I love to eat at Steel Magnolia's because they are locally owned, the cuisine is fabulous, the wait staff is so pleasant, and the rooftop bar is spectacular when the weather is good," said Valdosta local Lisa Aguero, 54. The restaurant name comes from a 1989 comedy "Steel Magnolias."
9 P.M. BALL OUT AT THE VALDOSTA MALL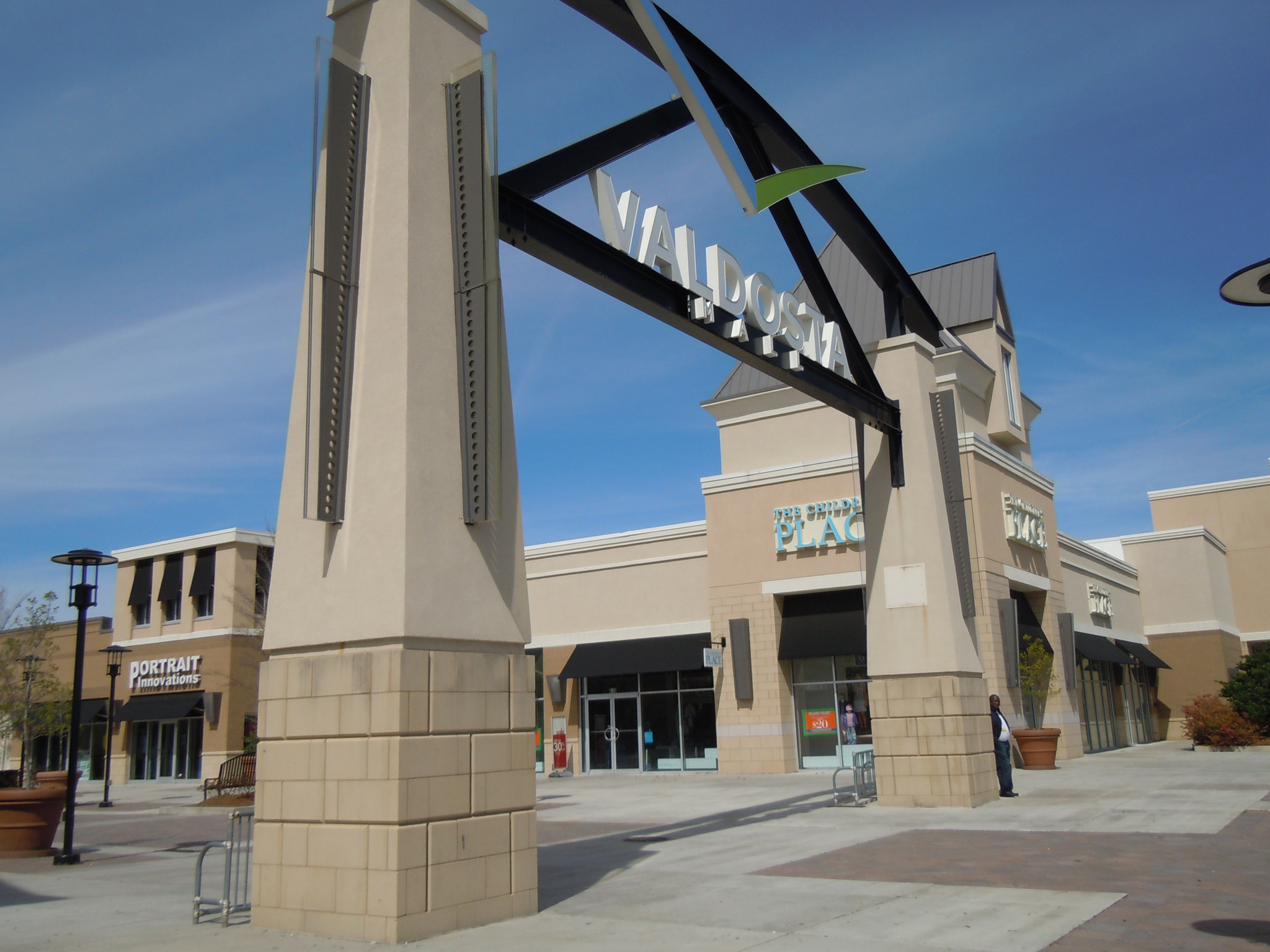 Treat yourself to whatever you would like at the Valdosta Mall. Take your pick of clothing stores that range from big companies like Belk, Victoria Secret or JC Penny's to local clothing stores like Envy and Urban Bella Boutique. You can also pick up some of the best cookies ever at Great American in the mall. It may not be the biggest mall you've ever been in, but that won't stop you from doing a quick wardrobe update.
10 P.M. WATCH A FILM AT THE VALDOSTA CINEMA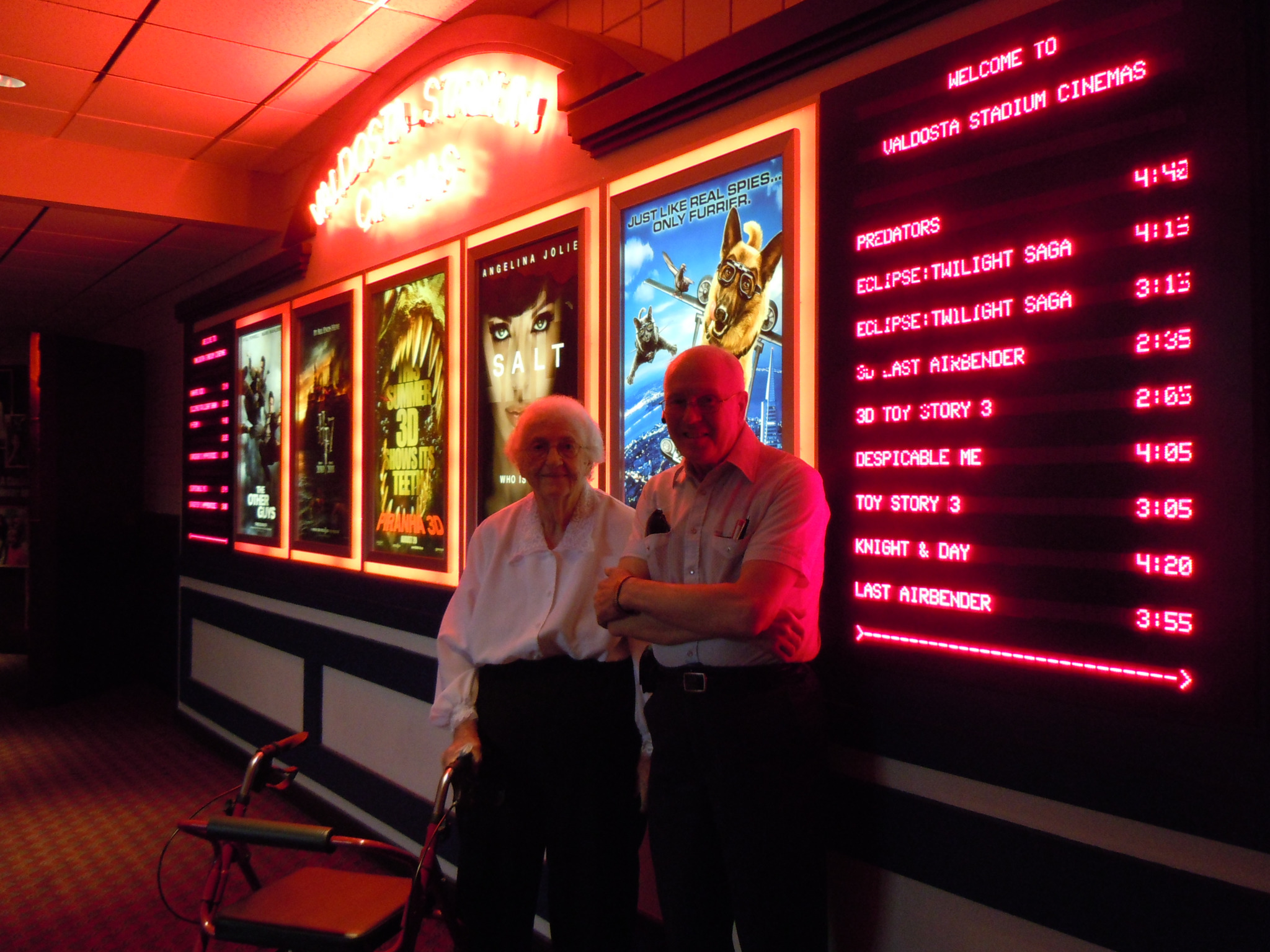 Grab some buttery popcorn, a coke-ice and snowcaps because now you finally get to take a breather. If you want to watch the latest box office movie or reminisce on an oldie like "Back to the Future," Valdosta Cinema's is the go-to spot. Trying to hit all the places on this list can be tiring, so relax and let the movie set the mood for the night.
11 P.M. SIP YOUR FAVORITE BREW AT GEORGIA BEER CO.
Say cheers if you live for high-quality, unique beer. The only brewery you will find for 98 miles in south-Georgia, George Bear Co. makes an ideal spot for beer tasting. Or, getting drunk. (We don't judge.) Created by two VSU graduates, Chris Jones and Jack Martin decided to pursue their dream of owning a business. The partners renovated a 100-year-old water facility building so that Georgia Beer Co. could take its place. "The outdoor beer garden is a great place to bring your family, pets, or solo, to make new friends," said VSU graduate and owner Chris Jones. Beer, food trucks, live music, trivia and themed parties like October Fest make up everything about this place.
12 A.M. MILKSHAKES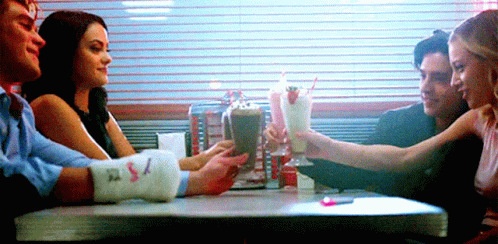 Nothing says, "college students" like a midnight run to a nearby Steak N' Shake. After sipping your favorite brew at Georgia Beer Co., you probably want something different to mask your taste buds, which makes Steak N' Shake your next destination. Open 24 hours, you and your friends can spend the late-night sitting in a booth, gossiping and sipping on a chocolate shake. Almost as if you came right out of the show "Riverdale."
1 A.M. LIVE MUSIC AT ASHLEY STREET STATION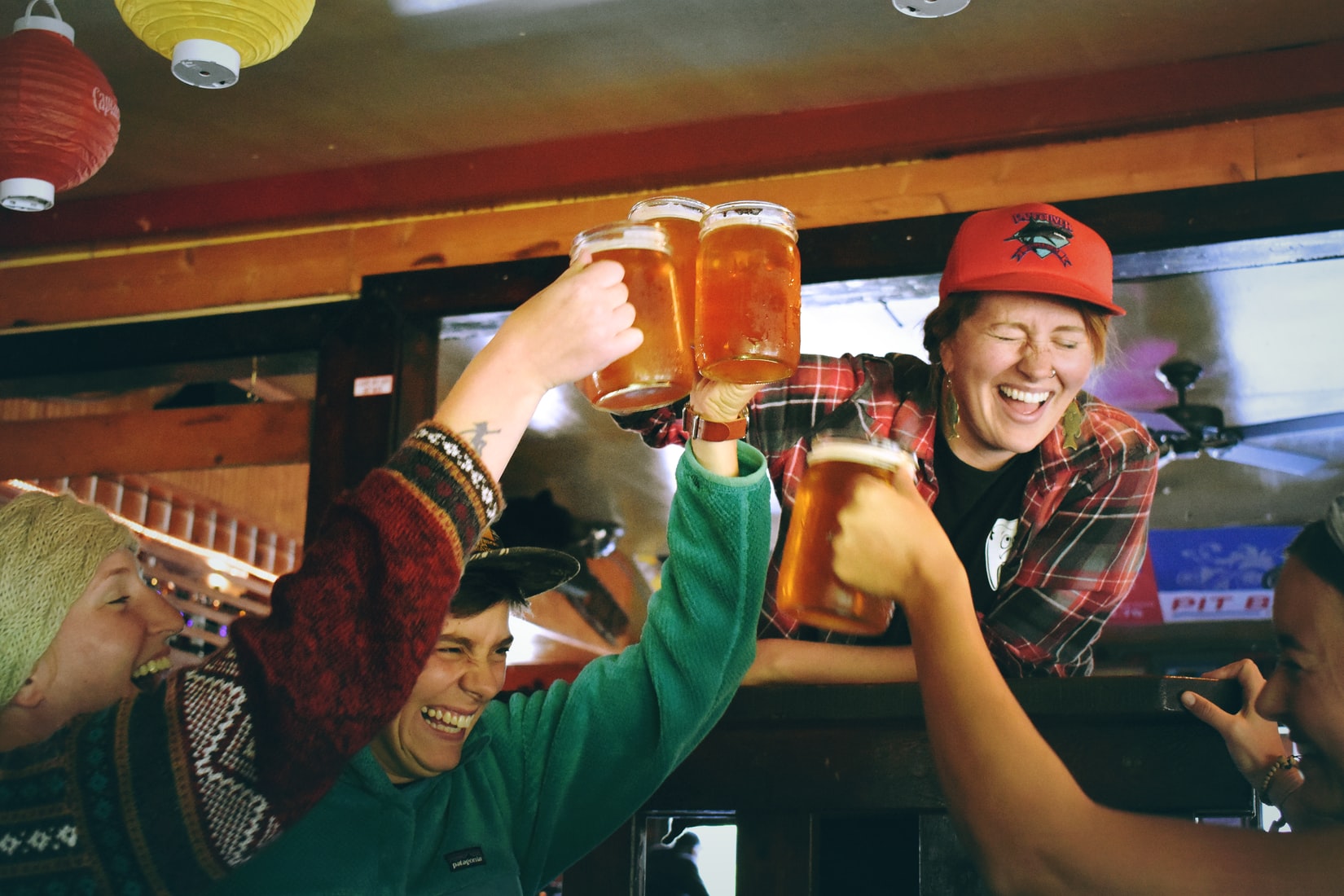 Who doesn't love live music? If you want to be a chill-bill with your friends and have a cold one, hit the Ashley Street Station Bar. Open until 2 a.m., the slow southern tunes will keep you awake and your ears pleased as the night continues. Don't be scared to get into it and sing along.
2 A.M. BAR HOP AROUND DOWNTOWN VAL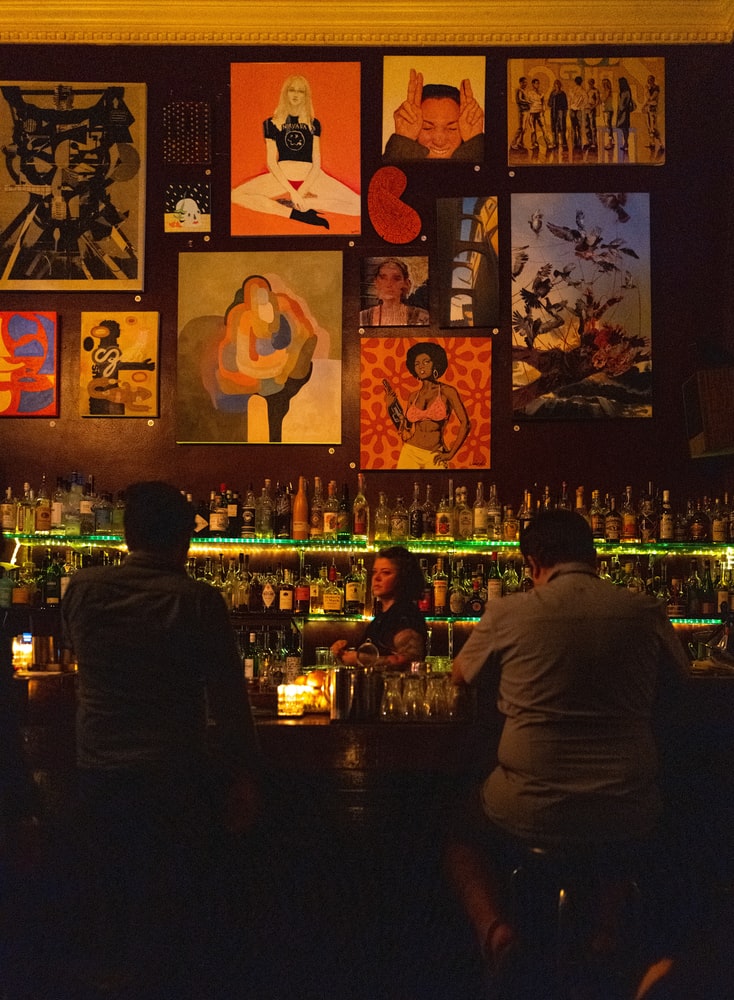 The night is still young. Instead of spending time trying to find something to entertain your boredom, try hopping around some bars downtown. You never know what gems you will come across. "My boyfriend and I like to go on date night's to Friends Bar and Grille, they have the best food and drinks, and it's such a fun place to celebrate," said VSU grad-student Laura Ammons. Plus, with everything within walking distance, you can move on to the next bar once you need a change.
3 A.M. TAKE A DRIVE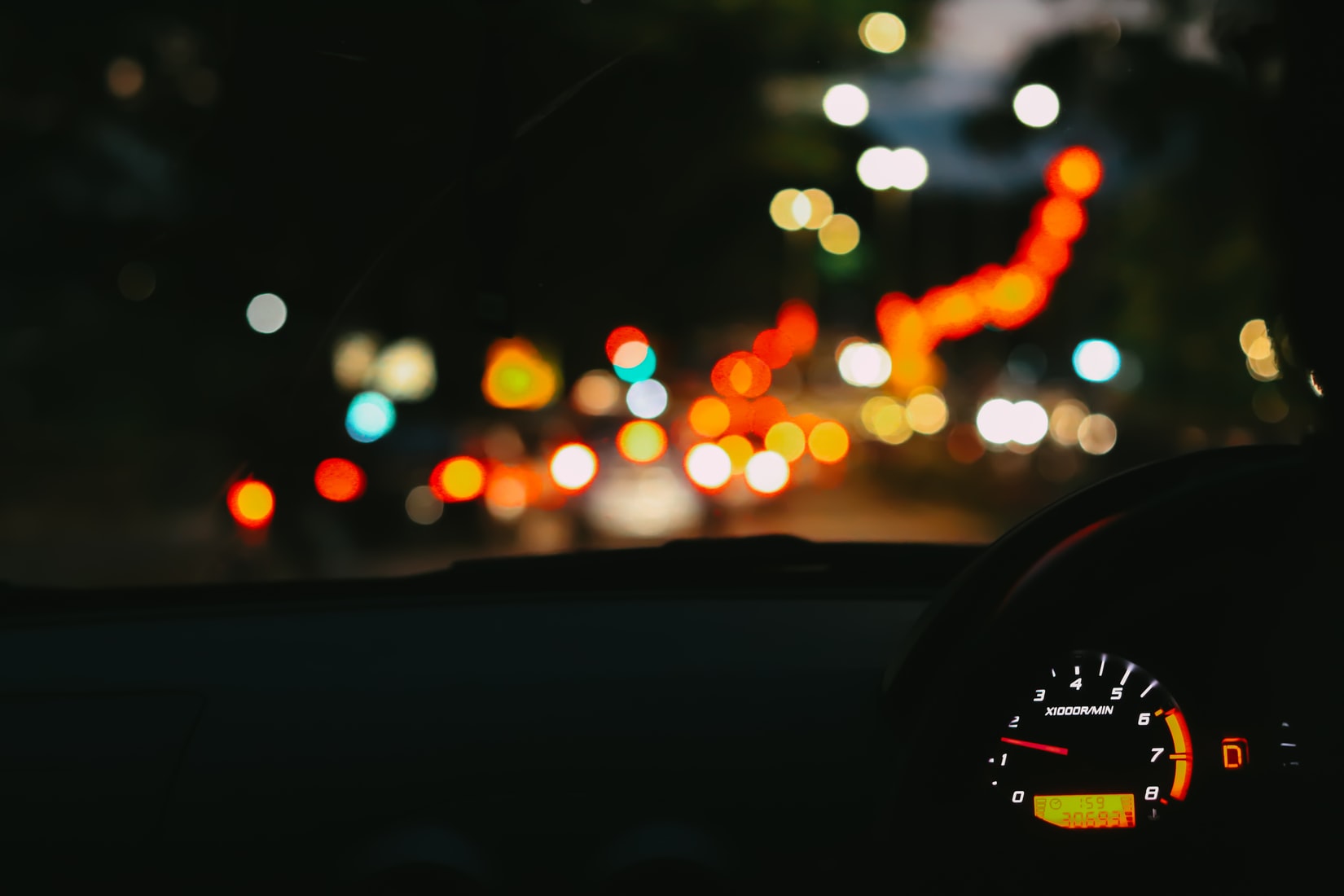 Taking a drive through the southern streets at night can bring you a sense of clarity. Think about it, just you, the road and whatever music you decide on to play in the background. There will be no outside noise or cars disrupting your peace as you reflect on your day.
4 A.M. WAFFLE HOUSE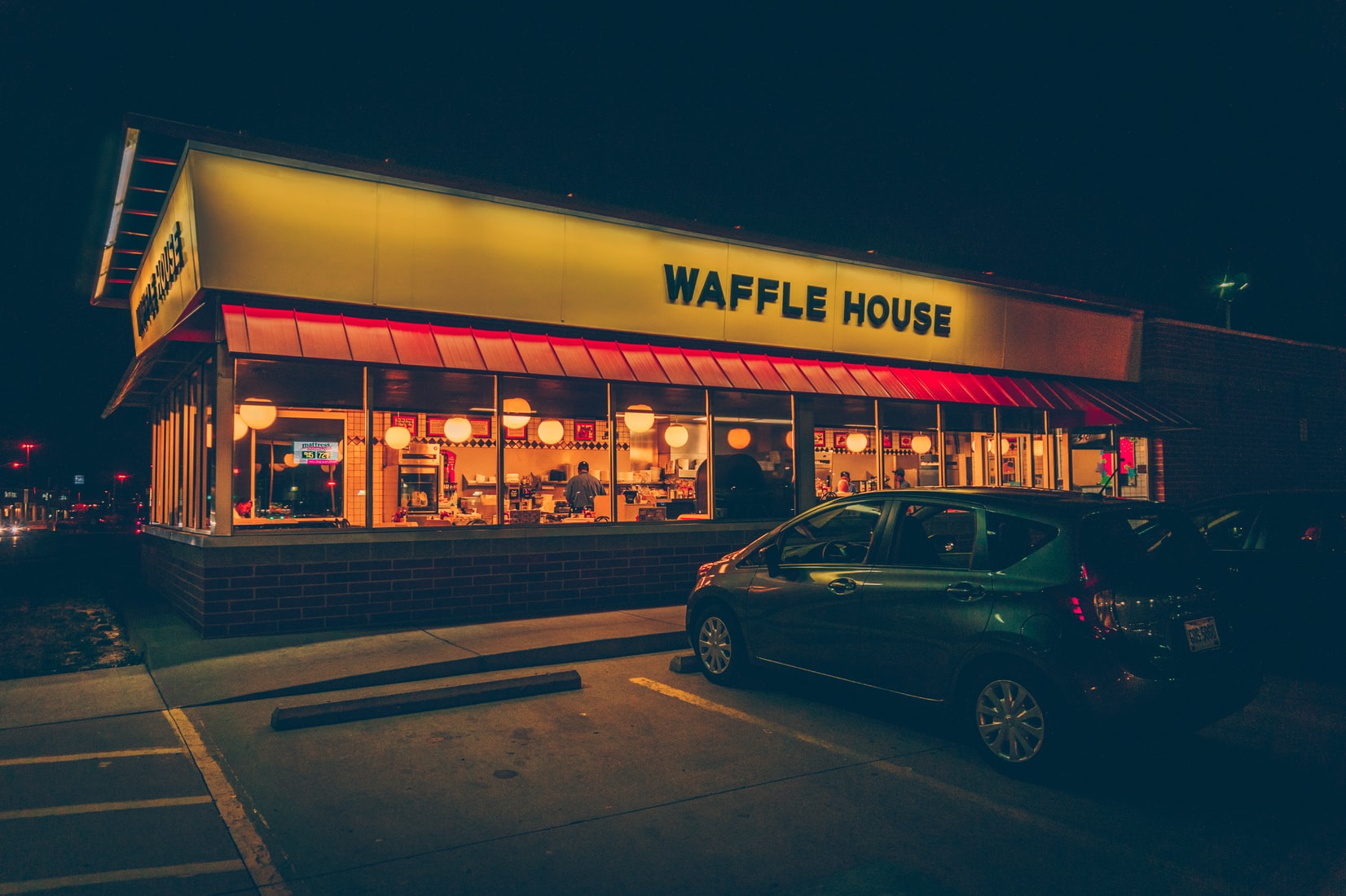 What's a 24-hour list without the iconic Waffle House that's open 24 hours? It's 4 a.m., probably around the time where your body needs some fuel. Let the smell of yummy breakfast food invade your nose and stuff your stomach until your belt pops. Finish by washing it down with a fresh cup of scorching hot coffee before you head to the last destination in Valdosta.
5 A.M. SUNRISE AT VSU FOUNTAIN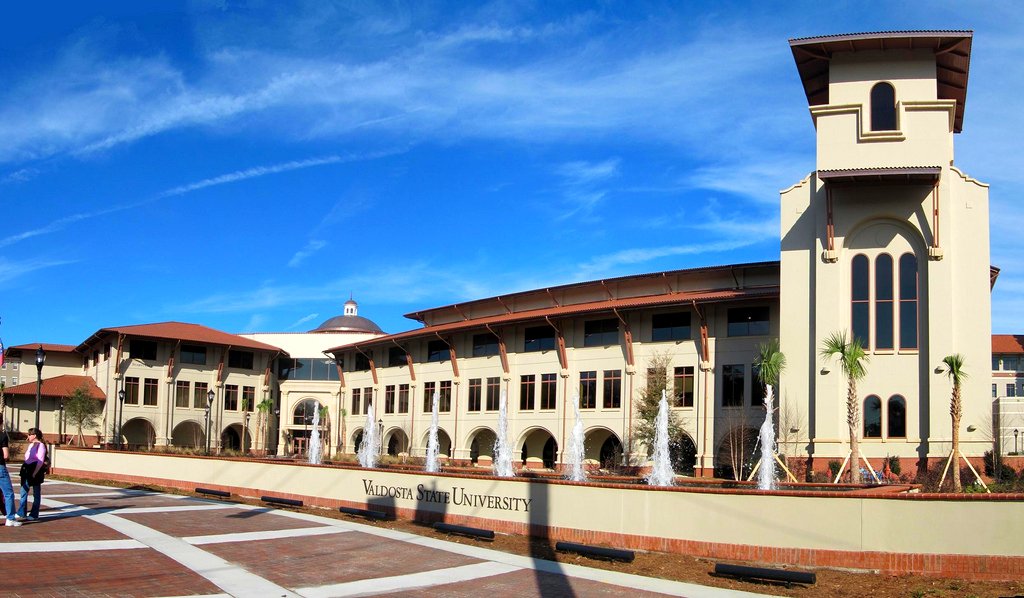 From dawn to dusk, you have ventured through the southern city of Valdosta, Georgia. Before you dive into the sheets for some much-needed sleep, spend your last hour watching the sunrise at one of VSU's water fountains located around the student union. Soak in the serene feeling of the sun against your skin and the sound of water trickling calmly. Most college students won't be roaming around this early in the morning, so you can be assured peace as your day comes to an end (or start.)