Many people may overlook Louisville and just write it off as another city, but it actually has a lot to offer. Whether from Kentucky or just visiting you'll always find something to do. The city has a culture like no other. From the Louisville Slugger Museum to Lucky Cat Café to Heine Brothers, Louisville has something for everyone.
If you want to have a full day of fun, then come discover all the amazing attractions in Louisville.
6 A.M. Heine Brothers' Coffee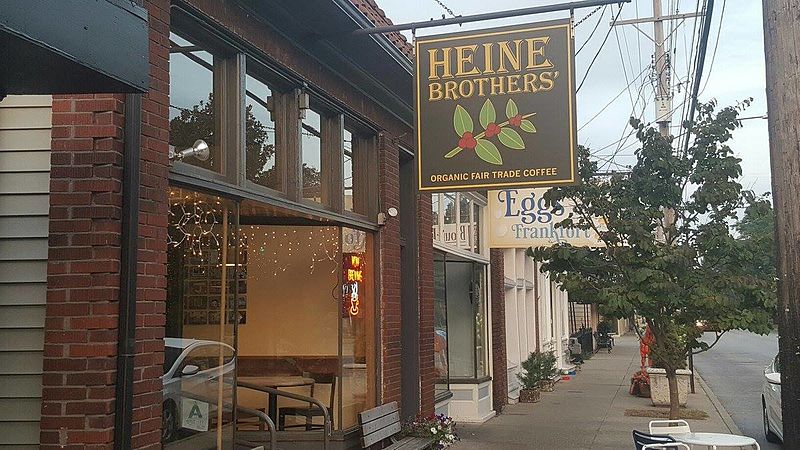 Known as Louisville's original coffee shop, Henie Brothers' makes the perfect first stop on your tour of Louisville. You'll need coffee in order to keep up with the hustle and bustle of Louisville, and Henie Brothers' locally sourced coffee will give you the perfect boost to start your day off. Henie Brothers' has everything from iced coffee and espresso to their signature drinks like the delicious cinnamon Beekeeper or smoky Vint Julep. Throw in a laid back rustic atmosphere with exposed wood and brick to give you a sophisticated feel. You may have just found your new favorite coffee shop.
7 A.M. Floyds Fork Park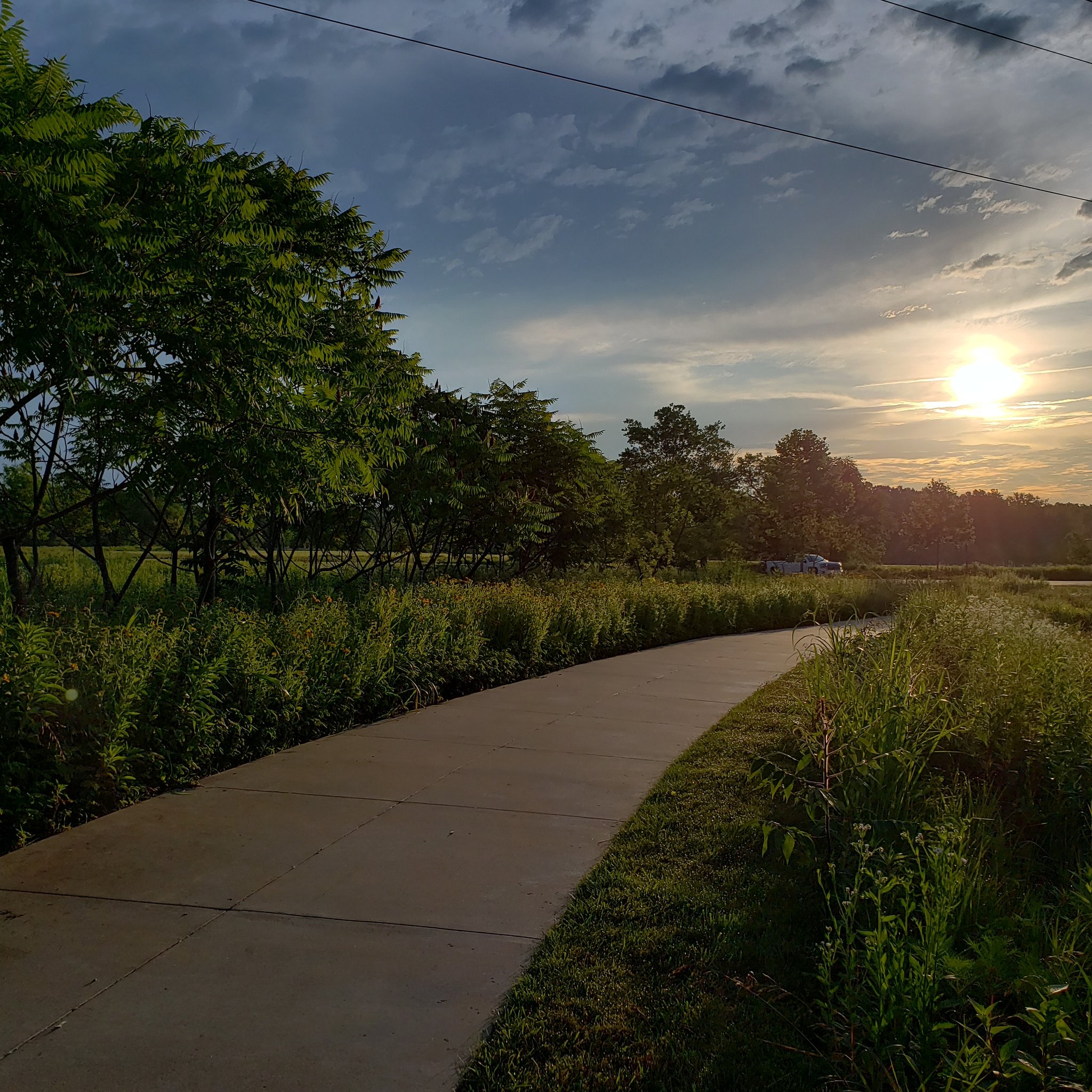 Now that you got your coffee fix, head over to Floyds Fork Park and take a break from the hectic city life. Located on the outskirts of Louisville, Floyds Fork allows you to experience nature with a peaceful environment. You can set off on one of its many hiking and biking trails or cruise around in a paddle boat on the banks of Floyds Fork. "[The] best is in the morning because you can hear all the animals," Concordia University junior Maddie Karcher said. Floyds Fork has something for everyone. Whether you wish to go for a run, take a casual stroll around a portion of the Louisville Loop or just have a little picnic, Floyds Fork Park lets you do it all.
8 A.M. Please & Thank You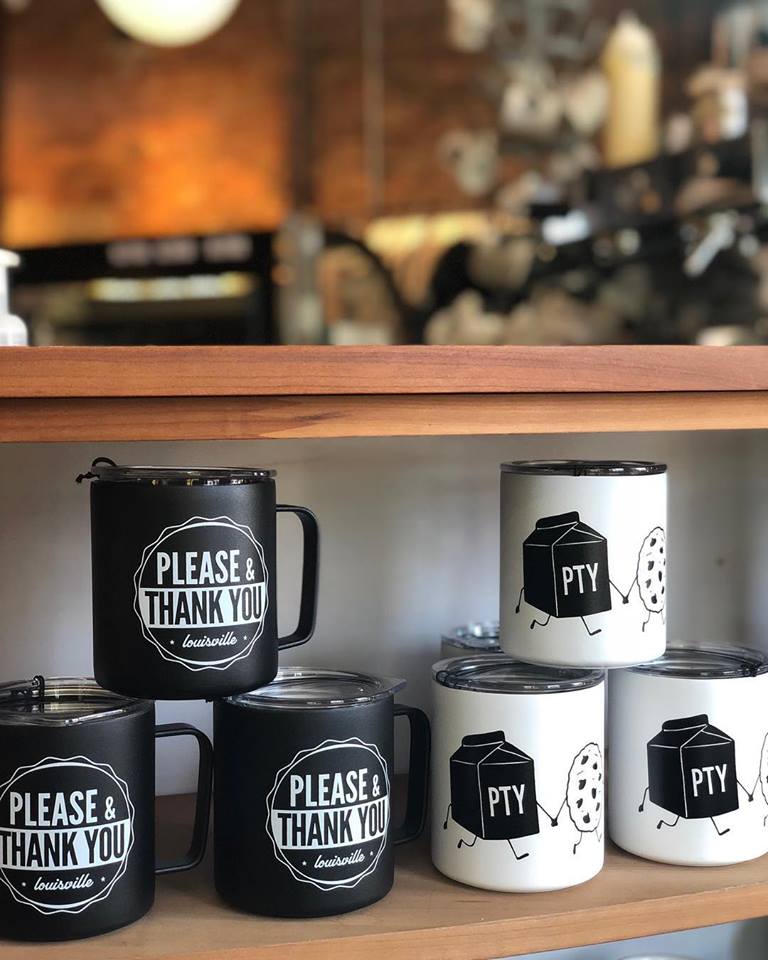 Time for a light breakfast (and maybe another coffee). You have to check out Please & Thank You, a local coffee shop with the most amazing chocolate chip cookies you'll ever eat. It has a hip atmosphere with a minimalist design and a simple black and white color scheme. From delicious bagels with cream cheese to the enticing Chive Ass Biscuit, Please & Thank You makes you want to keep coming back for more. Grab a coffee, a bagel and at least a dozen cookies and you have the perfect recipe to take on your day.
9 A.M. Muhammad Ali Center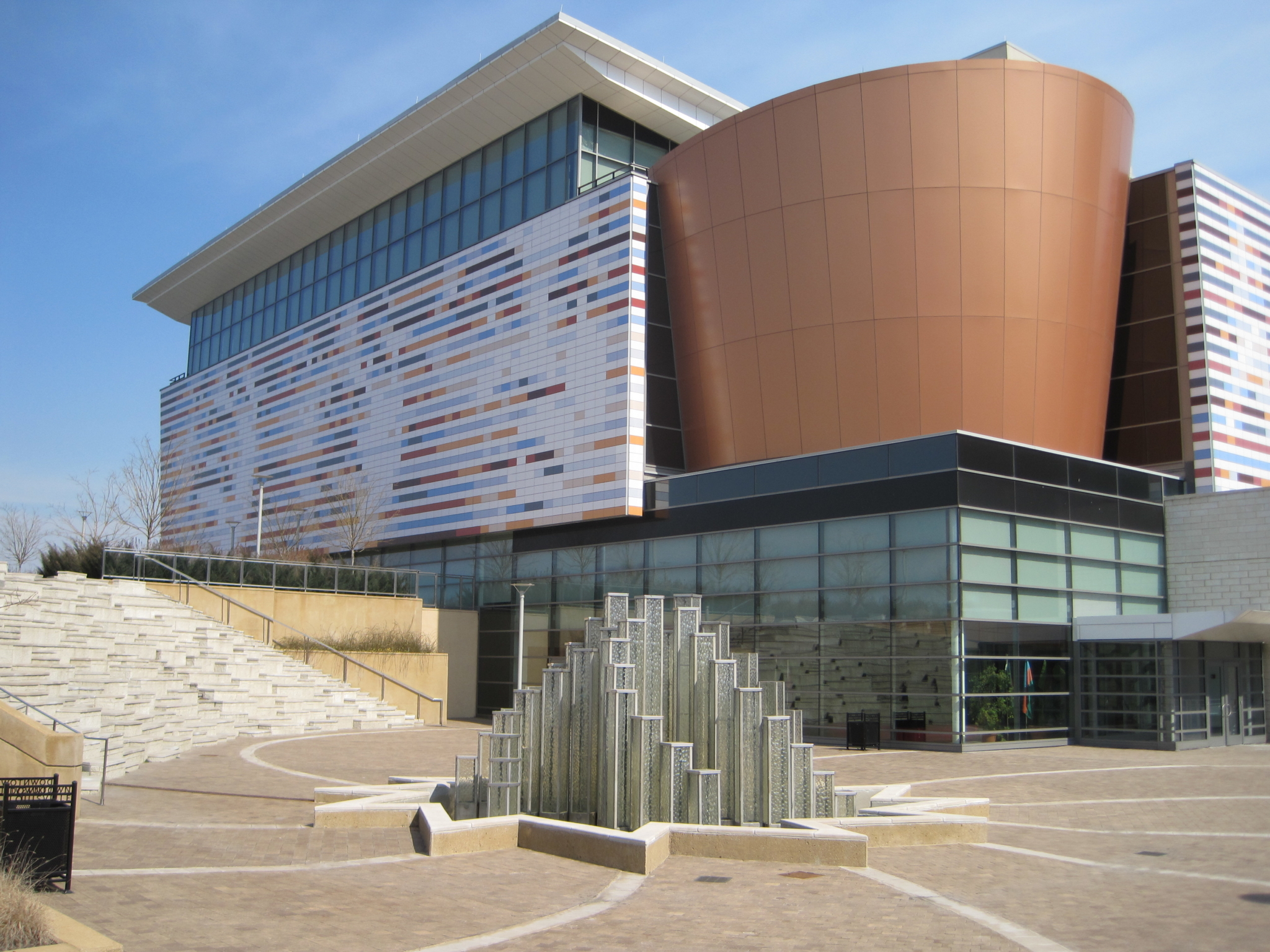 Just one of the many icons that came out of Louisville, Muhammad Ali left a huge impact on Kentucky. And as Ali said himself, "don't count the days, make the days count," which you can do by visiting the Muhammad Ali Center. Learn about Ali's life and experiences through different art installations and interactive experiences like the story booths. Visiting the Muhammad Ali Center will give you a sense of what kind of life Ali lived and a glimpse into how he shaped the culture of Louisville.
10 A.M. Louisville Antique Market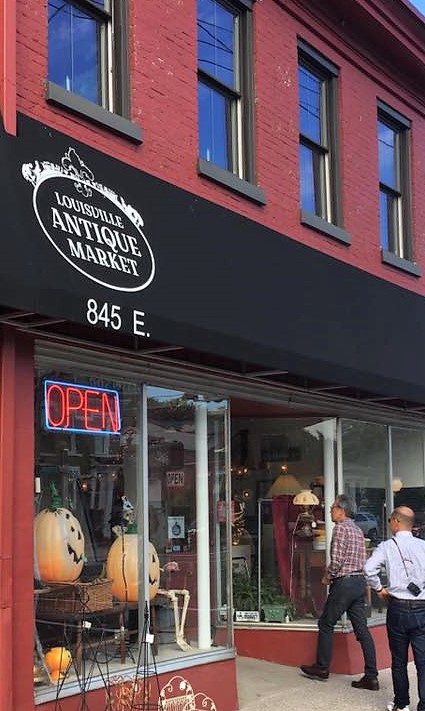 Louisville has a fantastic vintage and antique scene. Open daily, you can find just about anything from antique furniture to collectibles to musical instruments at the Louisville Antique Market. The Antique Market makes a great place to look for your new favorite knick-knack or piece of jewelry. It has an inviting atmosphere that makes you want to keep coming back for more because of the knowledgeable and friendly workers. With great deals on everything from mirrors and clock to dressers and chairs, you'll find what you need for a great price.
11 A.M Louisville Slugger Museum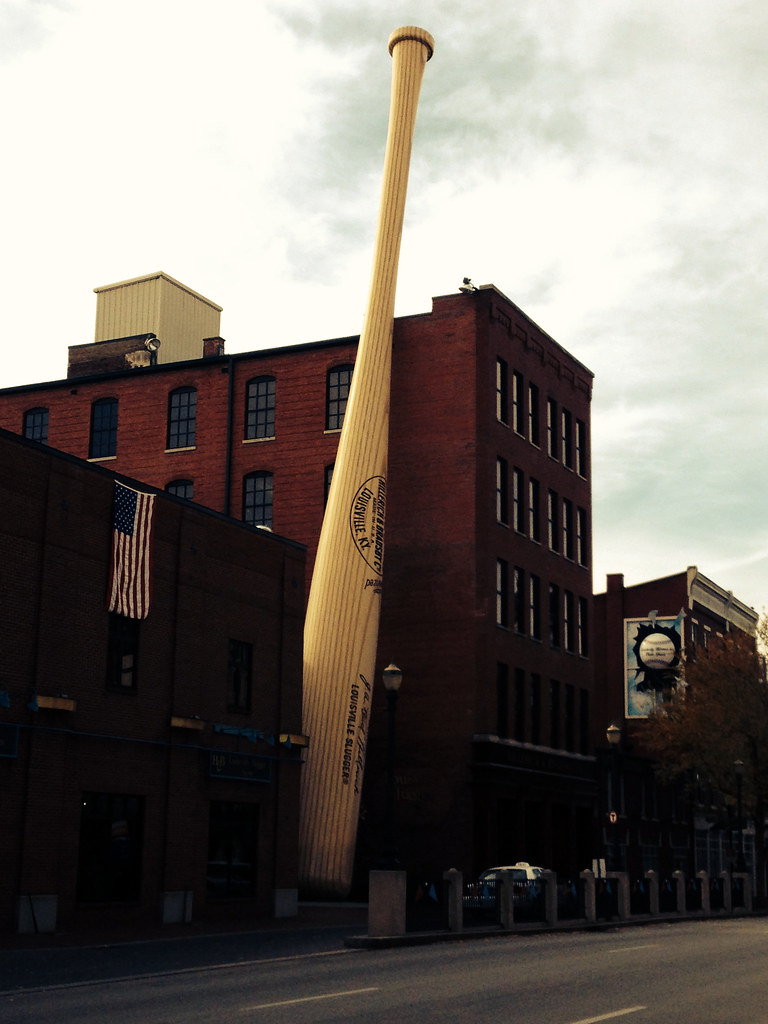 Feel like Carrie Underwood and want to take a Louisville slugger to both headlights? Well maybe you shouldn't do that, but you can definitely visit the Louisville Slugger Museum and find out how they make the bats. By taking a factory tour, you get to see workers make the bats right in front of your eyes. On top of that, you can visit the signature wall of the thousands of players who have signed with Louisville Slugger. For every sports fan, the Louisville Slugger Museum deserves a stop on your day of attractions.
12 P.M. Full Stop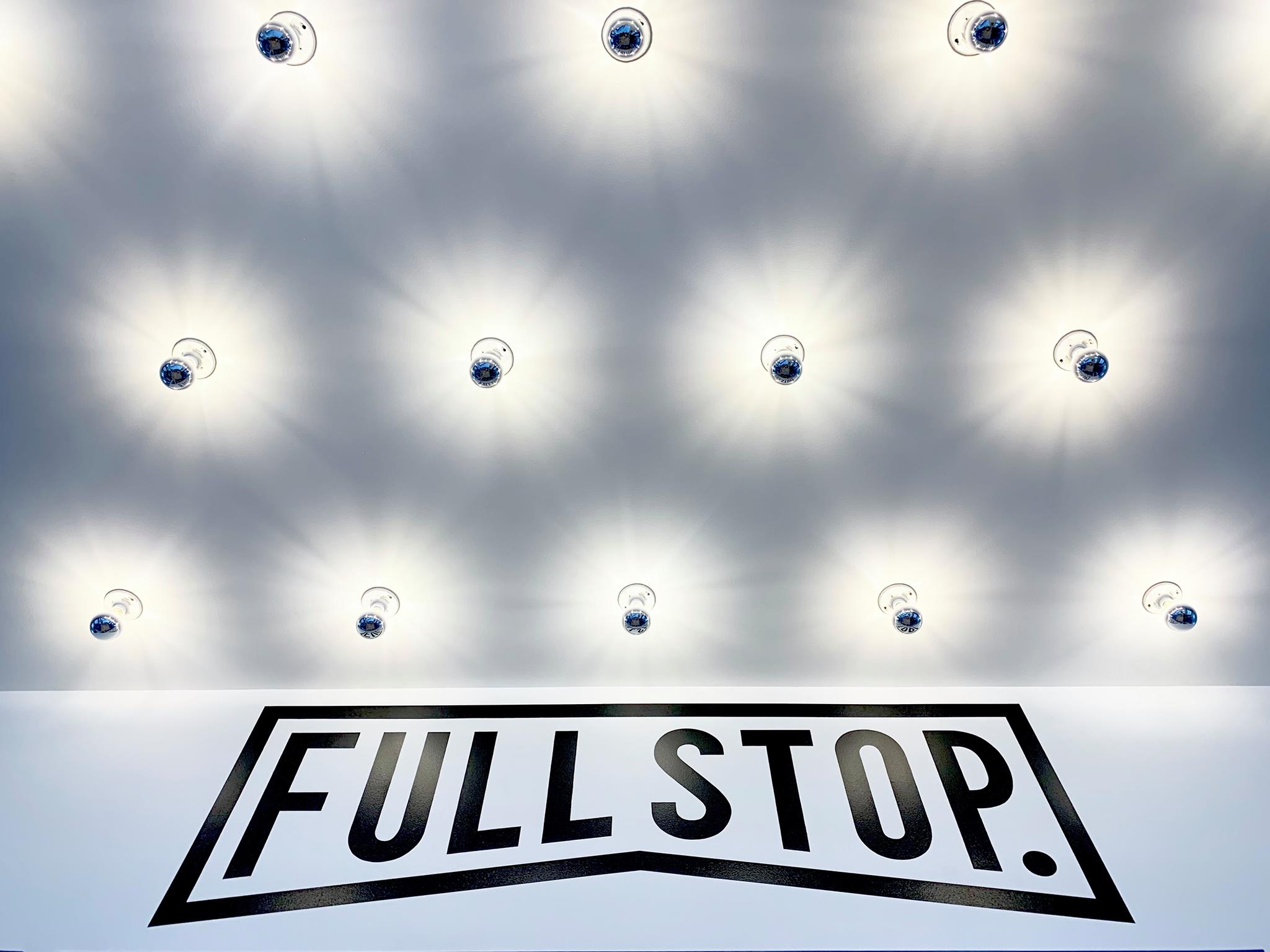 Time for a little pick me up? Head to Full Stop for all your convenience store needs. Full Stop makes a gas station look like, well, a gas station. "Something I think is really cool is that they also are supplied by local places…So you're not only spending money on a local business, but it's a business that in turn supports other local businesses," University of Louisville junior Alex Thibodeau said. Full Stop has a variety of vegan, vegetarian and gluten free options so everyone can find something. Full Stop has the ease of a convenience store without the grimy atmosphere and expired gas station hot dogs. Having everything you need to take on the rest of your day in Louisville, make sure to give it a stop.
1 P.M. Lucky Cat Café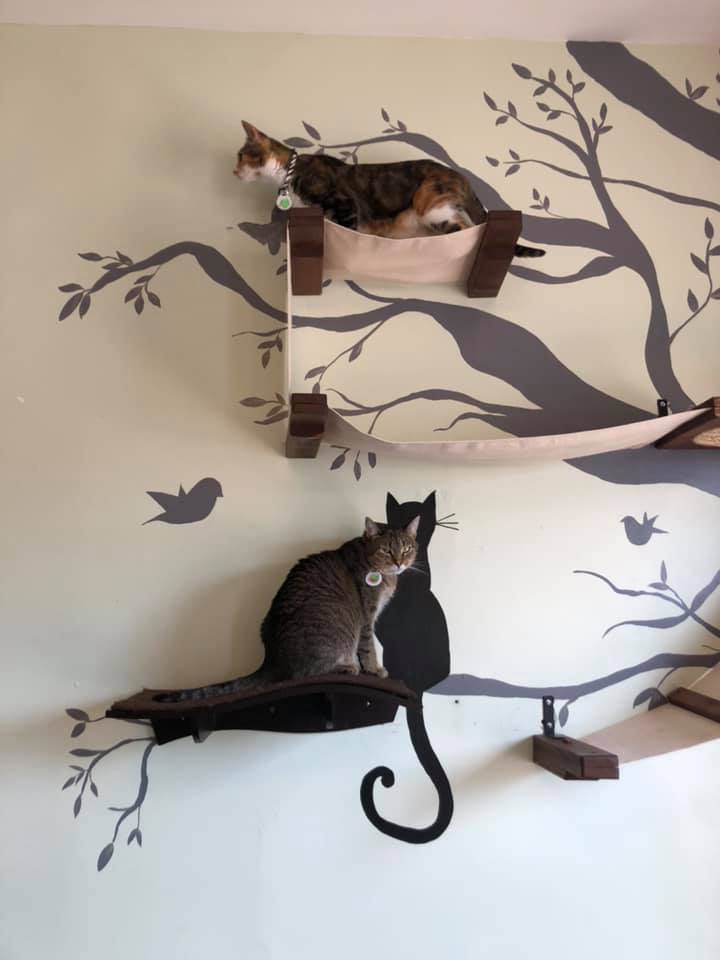 Take a break from your busy day to hang out with some cute (and adoptable) kittens. Lucky Cat Café has over a dozen cats and kittens waiting to be loved and adopted. Equipped with a full cafe of coffee, tea and lemonade, the cafe has different cat-inspired treats as well. "They're committed to cats, the place has so many different beds and places for them to nap in the sun plus dozens of engaging toys," Spalding University junior Jordan Conley-Endicott said. A wonderful place to unwind and enjoy a coffee or hot chocolate, Lucky Cat Café makes the perfect spot.
2 P.M. Waterfront Park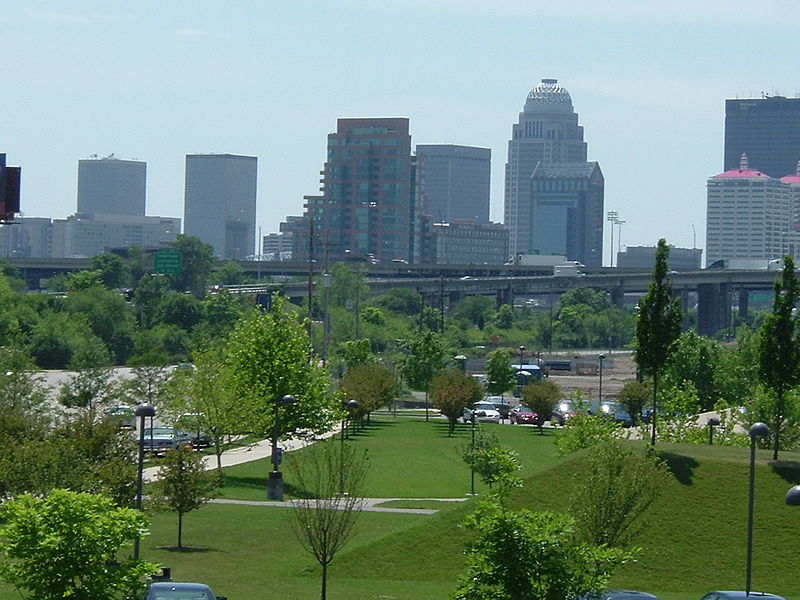 One of Louisville's greatest attractions, Waterfront Park, creates the best spot to take a stroll by the Ohio River, have a picnic or enjoy a nearby restaurant. Shaded by an abundance of trees, you can walk along the Ohio and feel the breeze as you go. The park has many different restaurants close by to stop in for a snack as well. "I love to just walk around and watch the people and boats go by," University of Kentucky junior Kaylee Poling said. You can always find people lounging on the benches gazing at the river at Waterfront Park.
3 P.M. Kentucky Science Center
Feel like the time has come to unleash your inner nerd? Visit the Kentucky Science Center. You'll always have something to do there. Whether that means trying to fit your whole body in a bubble or getting lost watching a pendulum swing as the time goes by. You can build forts, play with the different effects of light and wind or use only tape and paper to launch a rocket—the possibilities seem endless. They have tons of different fun exhibits. Maybe you can learn a thing or two, as well.
4 P.M. Speed Art Museum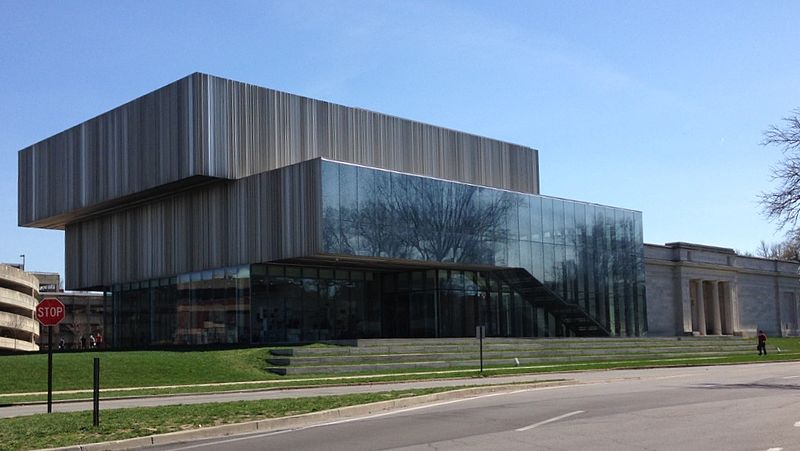 Ready to experience some amazing art? The Speed Art Museum has more than just that. With different galleries, workshops, concerts, film festivals and tours everyone can find something that interests them at the Speed. They have galleries that focus on the history of Kentucky women, celebrate African American culture and an interesting way of viewing immigration through an art installation. The Speed has films about Toni Morrison and hosts tours so you can hit all the highlights. Try not to get lost staring into one piece, though, because they have so much to do.
5 P.M. El Taco Luchador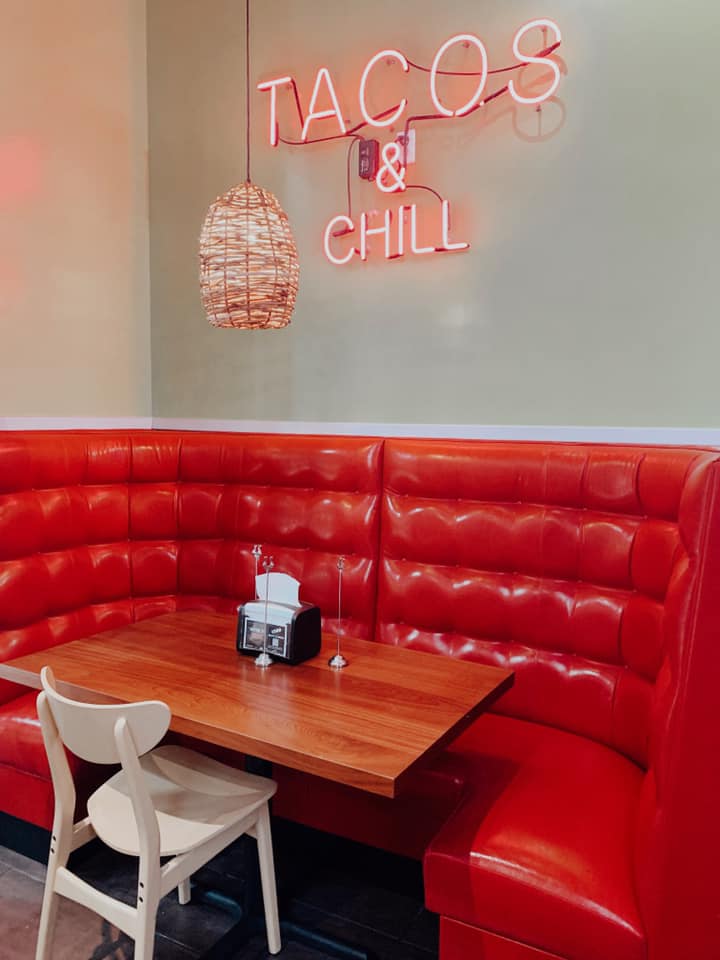 Finally, dinner time. Grab a handcrafted taco (or two) at El Taco Luchador and get fully immersed in the art of authentic Latin American food. You have to try the chef recommended Baja Fish Taco or the mouth-watering Asada Taco. "It's different, affordable and a relaxed place to eat," University of Louisville junior Alex Tompkins said. Bright colors painted on the walls, a beautiful outside patio and plenty of plants situated in and out of the restaurant make it an amazing place to eat.  A chill atmosphere and amazing food—what else could you want?
6 P.M. Fat Rabbit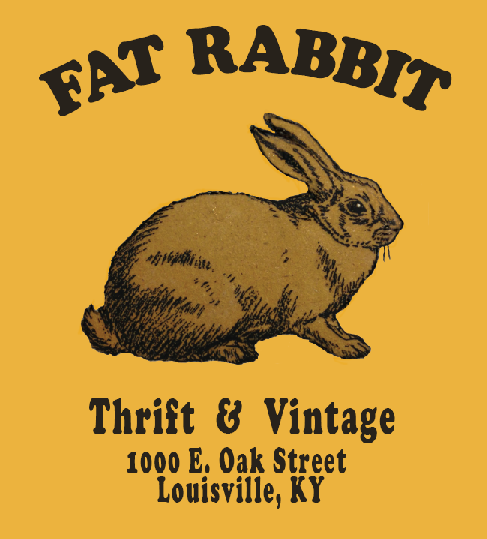 Time to get some shopping in before all the stores close. Check out Fat Rabbit for beautiful vintage and thrifted finds. From clothes to figurines to furniture to books, Fat Rabbit has just about everything—and all for an affordable price. You can find that jean jacket you've been looking for and maybe even a new stereo too.
7 P.M. Bats Game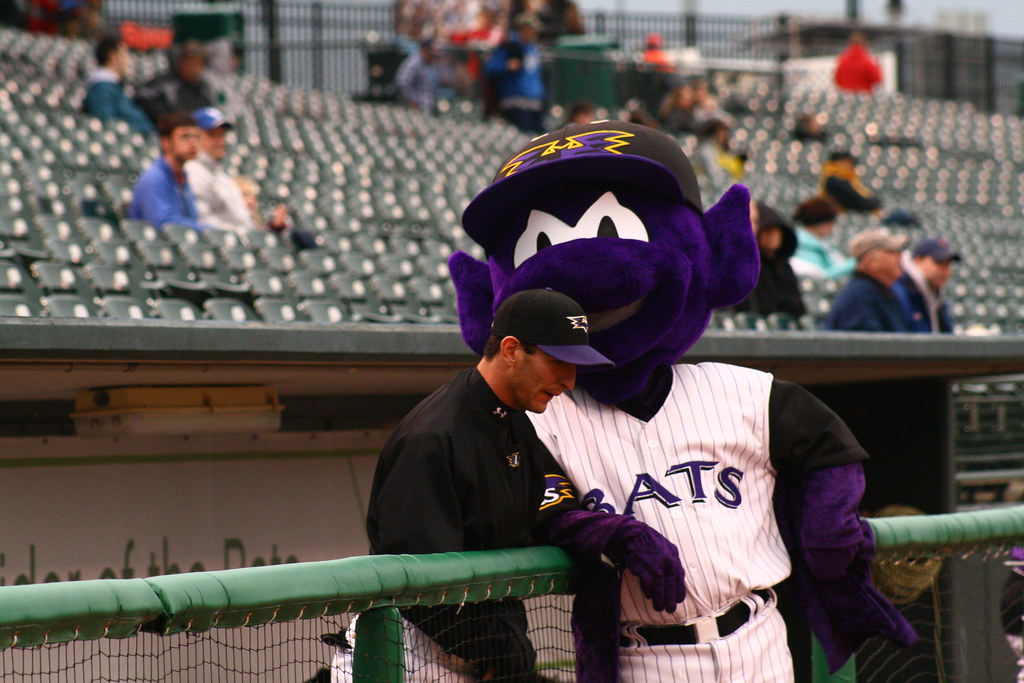 You can't visit Louisville without seeing a Louisville Bats game. They have different theme nights that you can check out on their calendar which range from Marvel to doggy days, so you always have a surprise ahead when you watch the Bats compete. Make sure you dress accordingly. You have to treat yourself to a build–your–own hot dog or a walking taco while you watch the game. Head down to Louisville Slugger Field, watch the Bats play, cheer for the home team and maybe make a friend in the seat next to you. All of this while you enjoy some baseball stadium popcorn and a snow cone, of course.
8 P.M. NuLu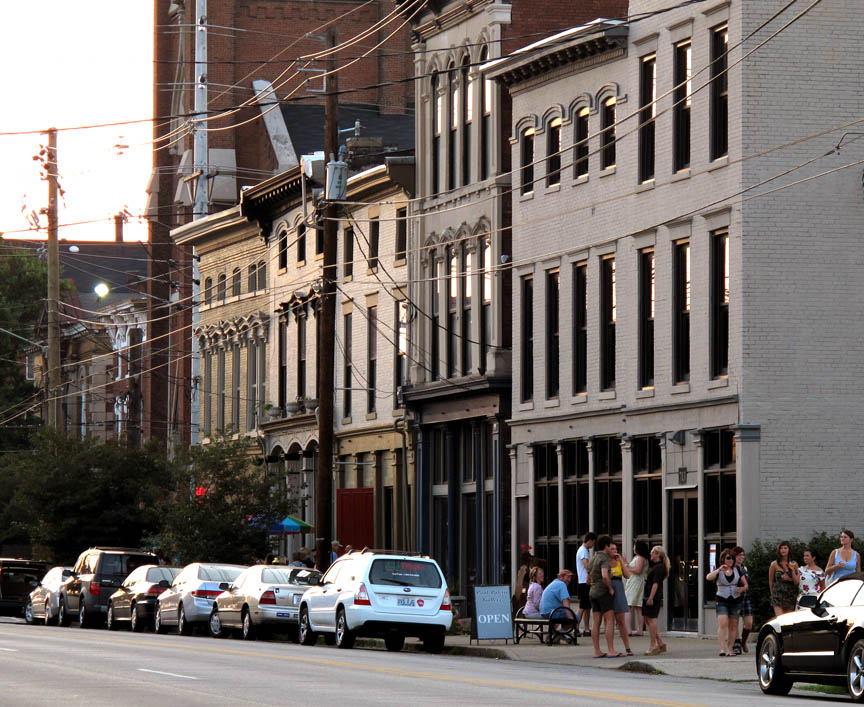 Louisville has many different neighborhoods within the city and NuLu, the next up and coming place to hang makes a great place to hang out. Also known as the East Market District, it has it all with the many different shops, art shows, restaurants, live music, street food and more. Visit Louisville Cream to satisfy your sweet tooth or head to Joe Ley Antiques to get a little shopping in. NuLu makes a great place to walk around and get to know a different side of Louisville.
9 P.M. The Louisville Palace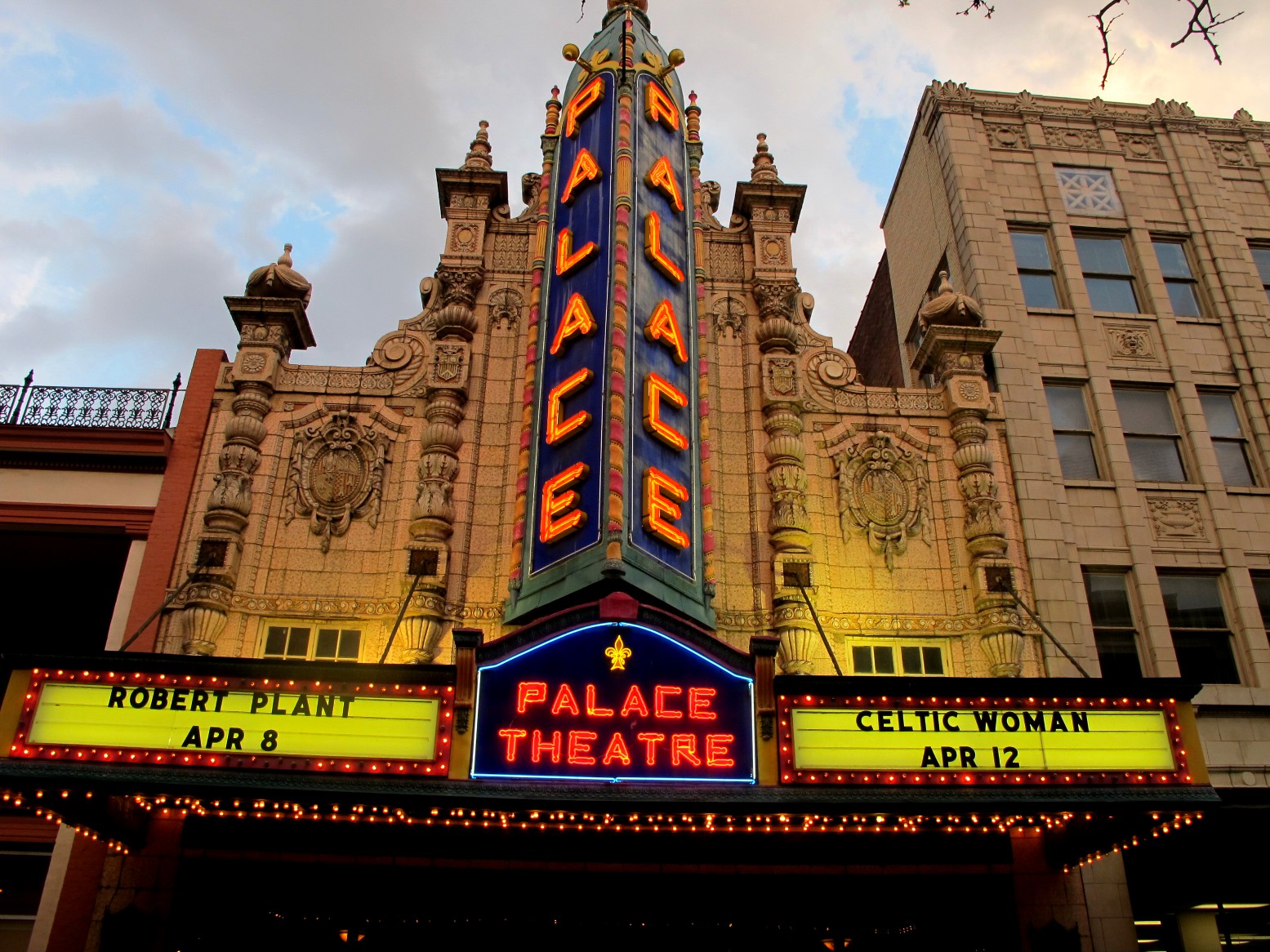 As the sun begins to set and the nightlife of Louisville starts to emerge, head over to The Louisville Palace to catch a concert, a film screening or even a comedian. The Palace has a renaissance atmosphere to it and makes a beautiful venue to see any kind of show. "The art and architecture there are so interesting to me. I also love how inside The Palace you can see the stars and clouds painted on the ceiling," University of Kentucky junior Rachel Vowels said. The Palace has something for everyone, from seeing Lizzo live in concert to a film screening of Butch Cassidy and the Sundance Kid. You must visit The Palace to get a sense of another side of Louisville.
10 P.M. Garage Bar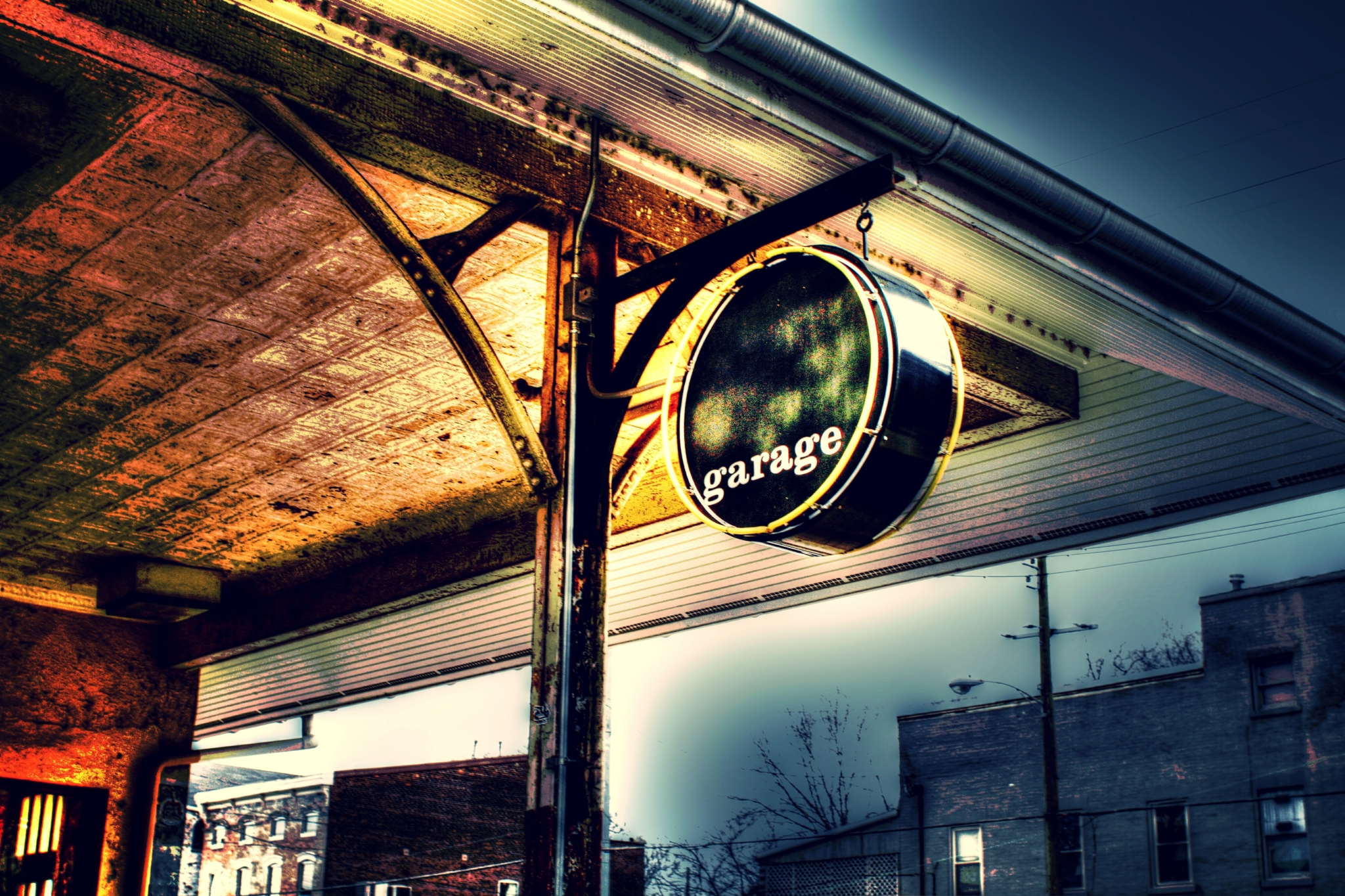 If you want a one of a kind place to grab a drink, head over to Garage Bar. This bar, made out of a former auto service garage in Louisville, makes a unique place to hang out. Open daily, Garage Bar has a variety of food and drinks made from mainly local products. Try out their delectable mushroom pizza or try your hand at the ham and cheese bar. Along with that, check out the art installation outside of Garage Bar where two full-sized cars crash into each other (don't worry they're supposed to). Garage Bar helps make Louisville unique and has something for everyone.
11 P.M. Mega Caverns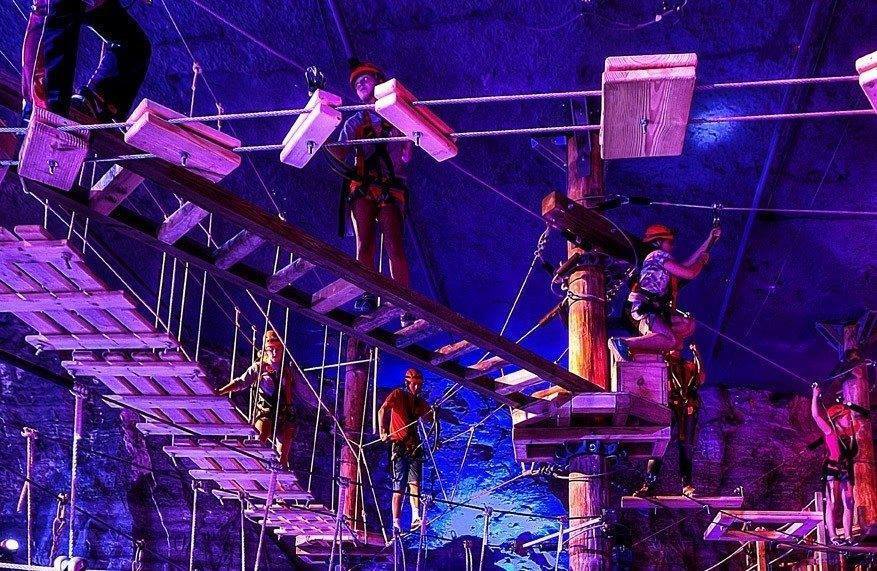 Ready to get down and dirty? Before, the Louisville Mega Caverns didn't allow public entry, but now the Mega Caverns make for one of Louisville's biggest attractions. They have tons of things to do there from going underground ziplining to taking bike tours of the quarry.  Maybe even complete an aerial rope challenge within the cavern, known as the Mega Quest. Also, if you find yourself in Louisville around the holidays, the Mega Caverns host Lights Under Louisville, where you can drive your car through the cavern and gaze at all the lights they put up. Head over to see what hides underground Louisville.
12 A.M. Ramsi's Café on the World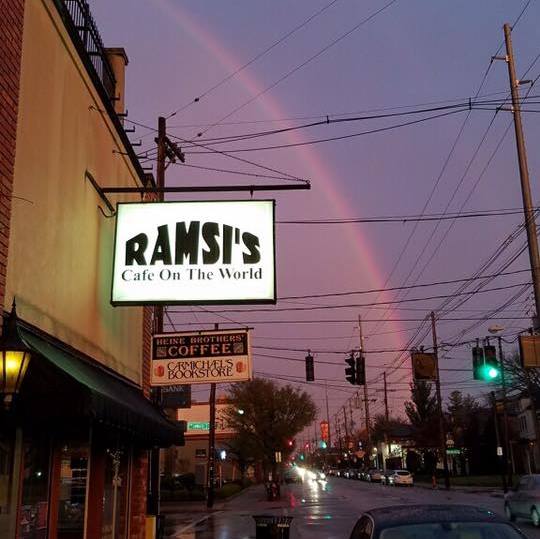 If you like food—literally any kind of food—make Ramsi's your first priority. Ramsi's has food from all over the world from tasty fish tacos to authentic East Indian paella to the flavorful Hibachi stir-fry. On top of having a wide variety of food, they have tons of vegetarian, vegan and gluten free options so you can find something that ignites your taste buds. And because they stay open late, you can stop in and grab that perfect midnight snack (or meal). Ramsi's has something for even the pickiest eaters.
1 A.M. Troll Pub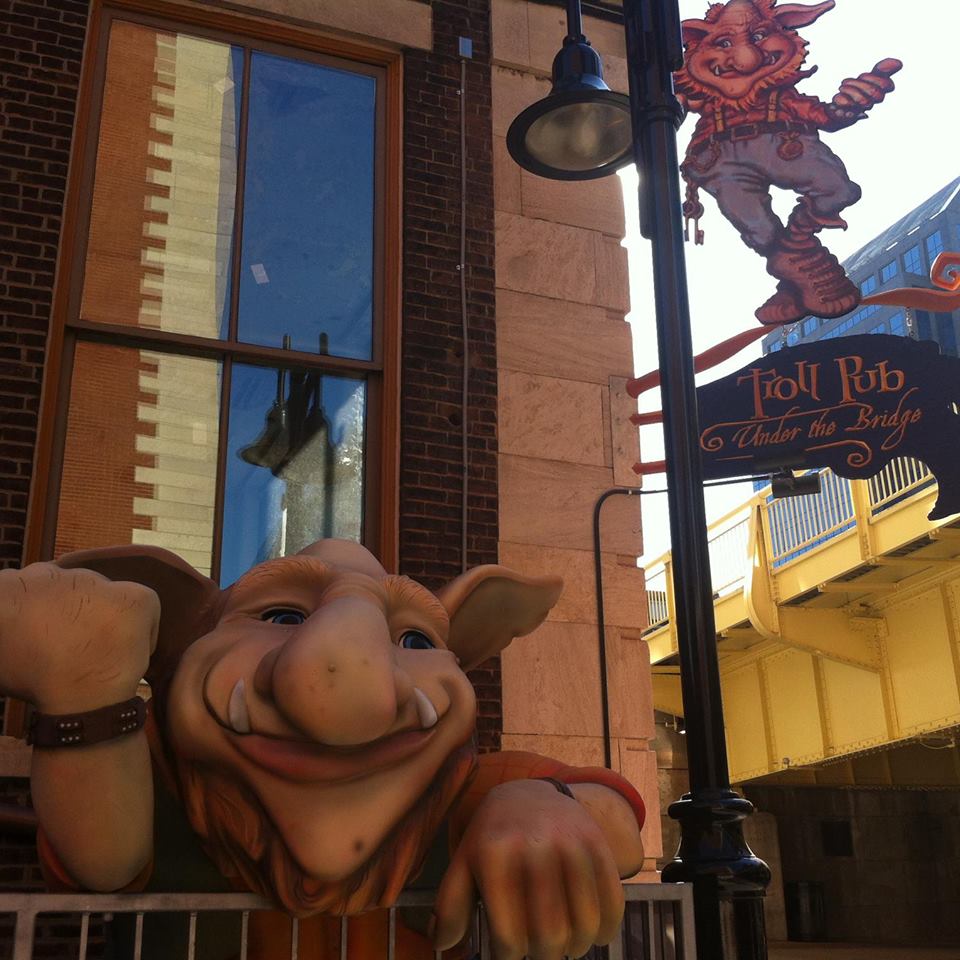 Originally built in 1834, the Troll Pub makes for a more historic dining experience. Though located on Whiskey Row, along with other Kentucky bourbon distilleries, Troll Pub has more than just great drinks like the Kentucky Vanilla Barrel Cream Ale or the Founders Dirty Bastard. With a medieval atmosphere that includes exposed brick, beautiful art on the walls and an intriguing location, Troll Pub creates a unique Louisville experience. But remember to beware the angry troll that guards the bar.
2 A.M. 21c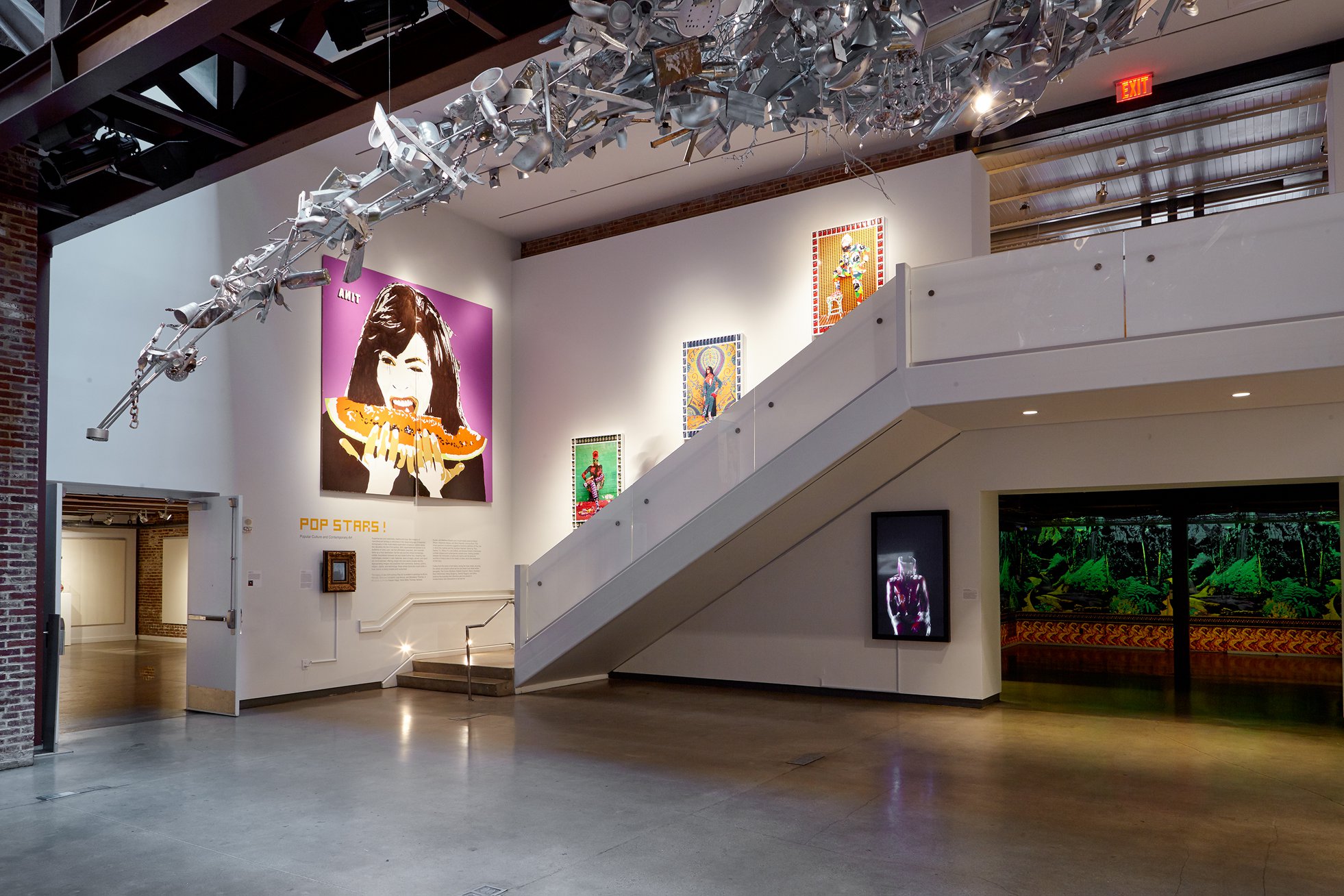 Open 24/7, 21c combines a museum, hotel and restaurant all in one place. They also host other events like poetry slams, concerts and they even have a spa. "[21c has] such a wide variety of art installations, some that are super eccentric and others that focus more on telling a story," Susquehanna University junior Makenna Hall said. At 21c you can find different installations like a double size replica of Michelangelo or a tribute to the first female sculptor in Kentucky. The perfect place to drag your friends to at any time of day, the museum doesn't cost a dime.
3 A.M. Big 4 Bridge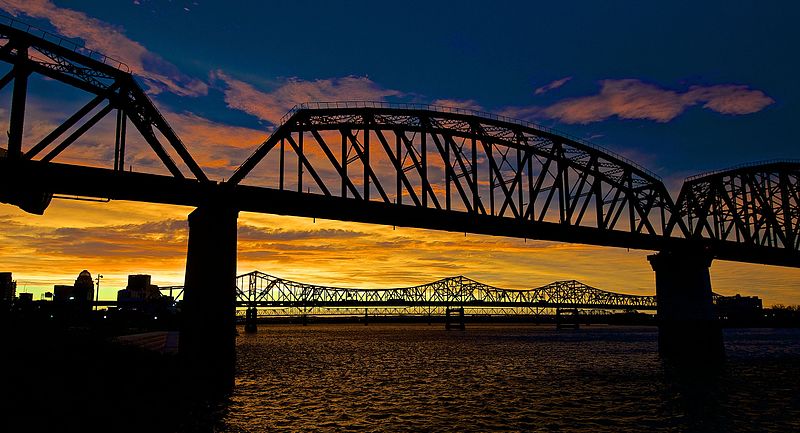 Need to stretch your legs? Try going for a walk across the Ohio River. The Big 4 Bridge stretches from downtown Louisville all the way across the river to Indiana. A newer pedestrian bridge, the Big 4 attracts everyone to it. At night the bridge lights up in all kinds of colors and it might even have a theme depending on if they have any events going on at the time. Open all day and all night, it makes a great spot to walk, to ride your bike over or to just gaze out into the Ohio. As a staple in Louisville, you have to visit the Big 4 Bridge.
4 A.M. Burger Boy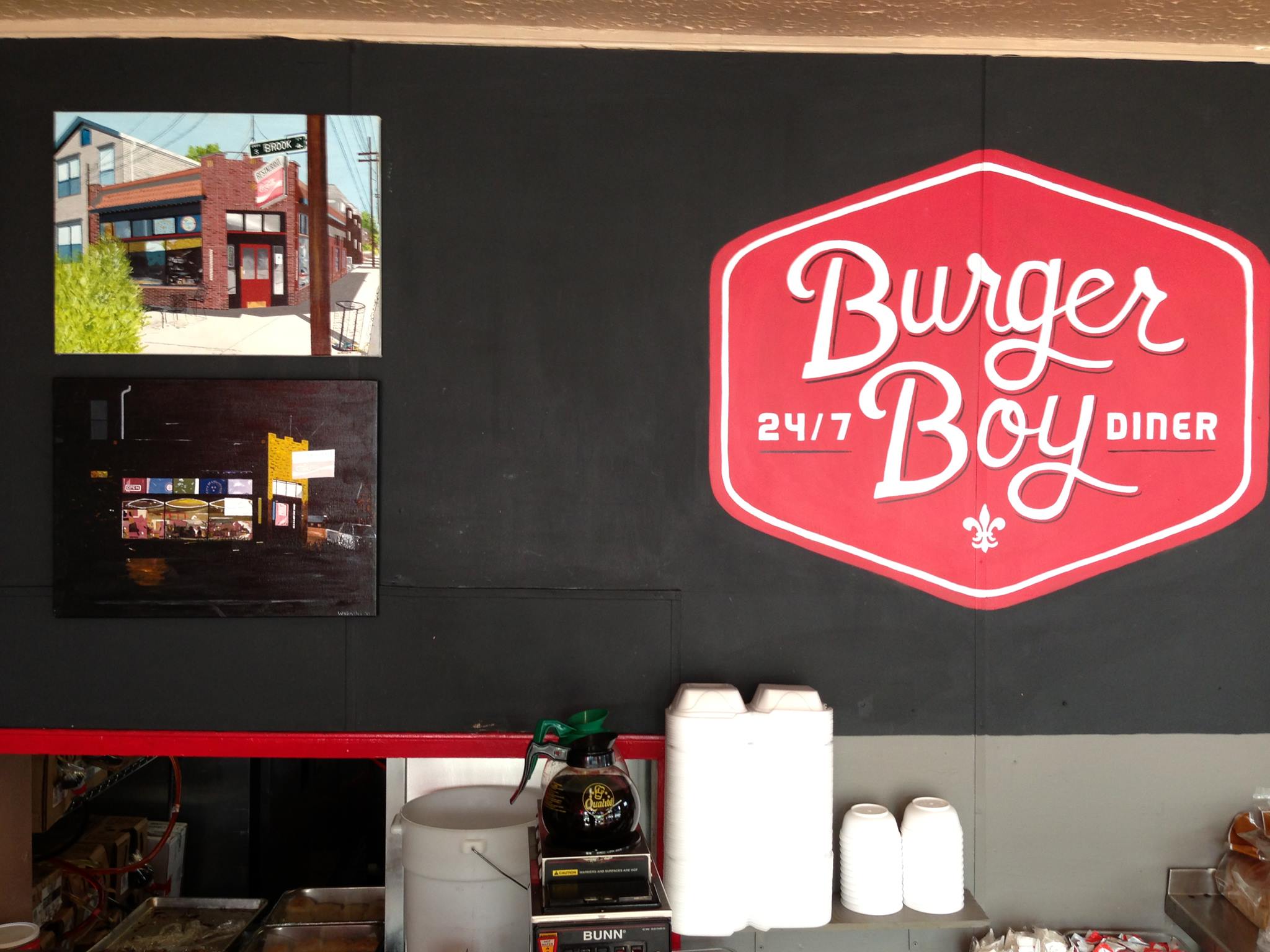 4 a.m. comes along and you need some fuel to get through the rest of the night. Don't fear, not everything closes early. Burger Boy will come to your rescue. Open 24 hours a day, Burger Boy can quench your hunger. They have traditional diner food such as cheeseburgers, country fried steak and breakfast food. You can dine on anything from omelets and pancakes to ribeye and porkchops. Perfect for those late night munchies.
5 A.M. Jefferson Memorial Forest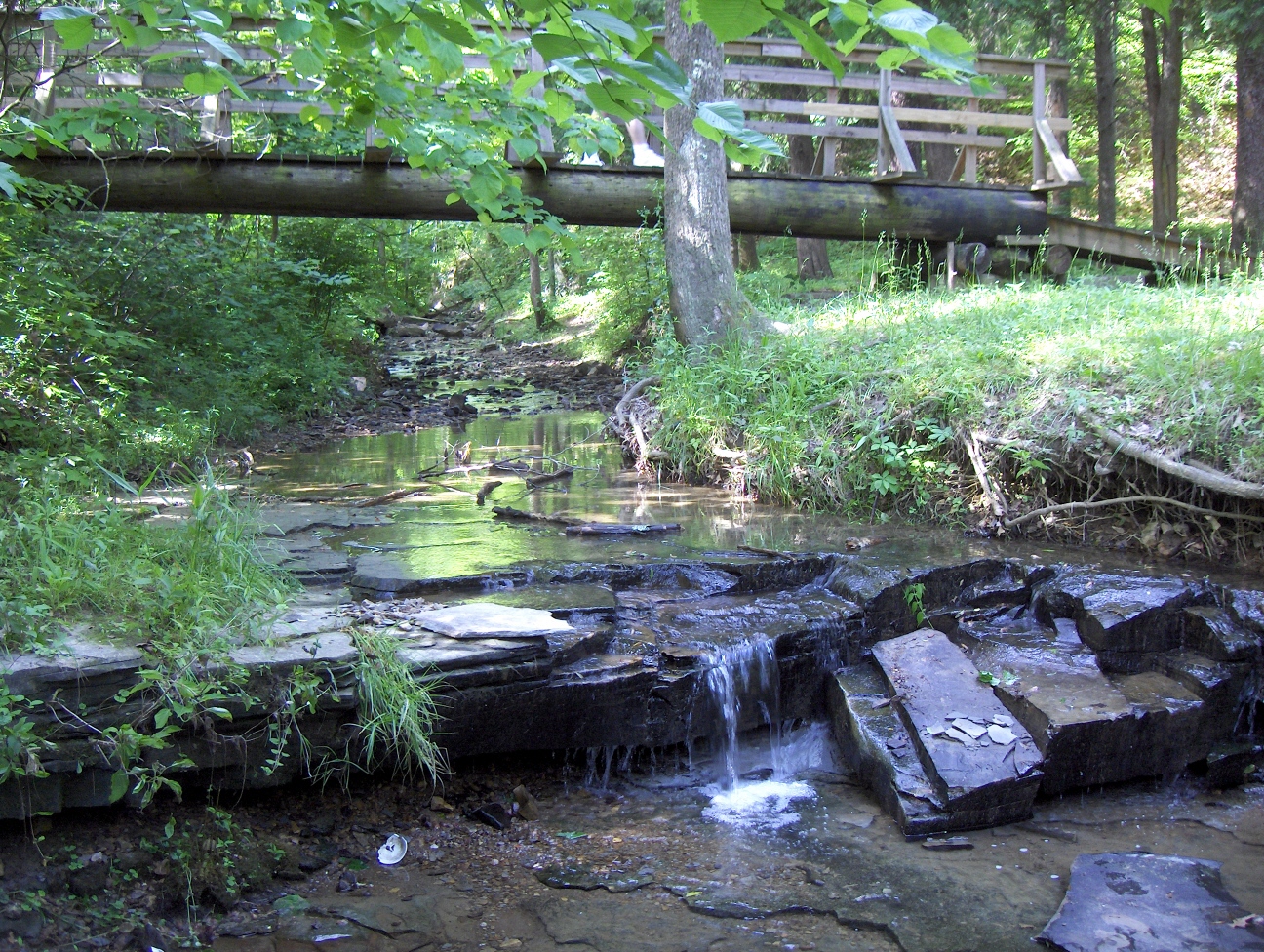 Time to reward yourself with some beautiful natural views. Jefferson Memorial Forest has tons of hiking trails, picnic spots and camping areas. "Sometimes you'll go on a rainy morning and be surrounded by deep fog banks or it'll be a fall day and the whole area looks golden and your feet are sifting through fallen leaves. [It's] just a very personal way to experience a raw form of nature so close to the city," University of Kentucky senior Silas Zoeller said. The most stunning place to walk under the oak trees or stare at the sun as it begins to rise, Jefferson Memorial makes a great way to end (or begin) your day in Louisville.