Copenhagen: one of the happiest cities in the world. No matter how much time you spend here, the activities never end. From taking the arctic plunge to spending your night at a bar full of board games, Copenhagen provides things you can never find anywhere else.
So get out a pen and your trip inventory because you have a Denmark vacation to start planning.
6 A.M. Sankt Peders Bakery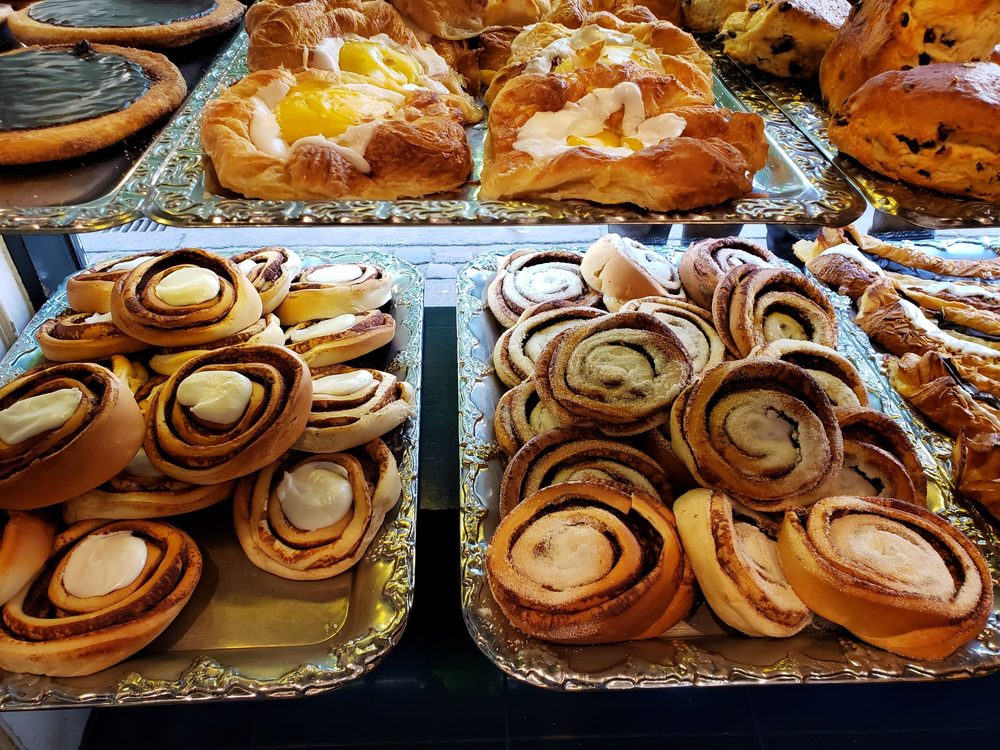 Welcome to the oldest bakery in Copenhagen. Famous for their onsdagssnegl, also known as cinnamon rolls, they bake them close to the size of your face. Luckily, Wednesdays come with a discounted price, which only makes them sell over 4000 every time and hundreds a day. "My teacher would bring 'onsdagssnegl' to our class almost every week—she said it was tradition in Danish culture," Wake Forest senior Sophie Talton said. And don't forget to pick up a tebirkes, a Dansih poppy-seed pastry, as well. So start making the room in your stomach and head over to Sankt Peders Bageri for one hearty delight right out of the oven.
7 A.M. La Banchina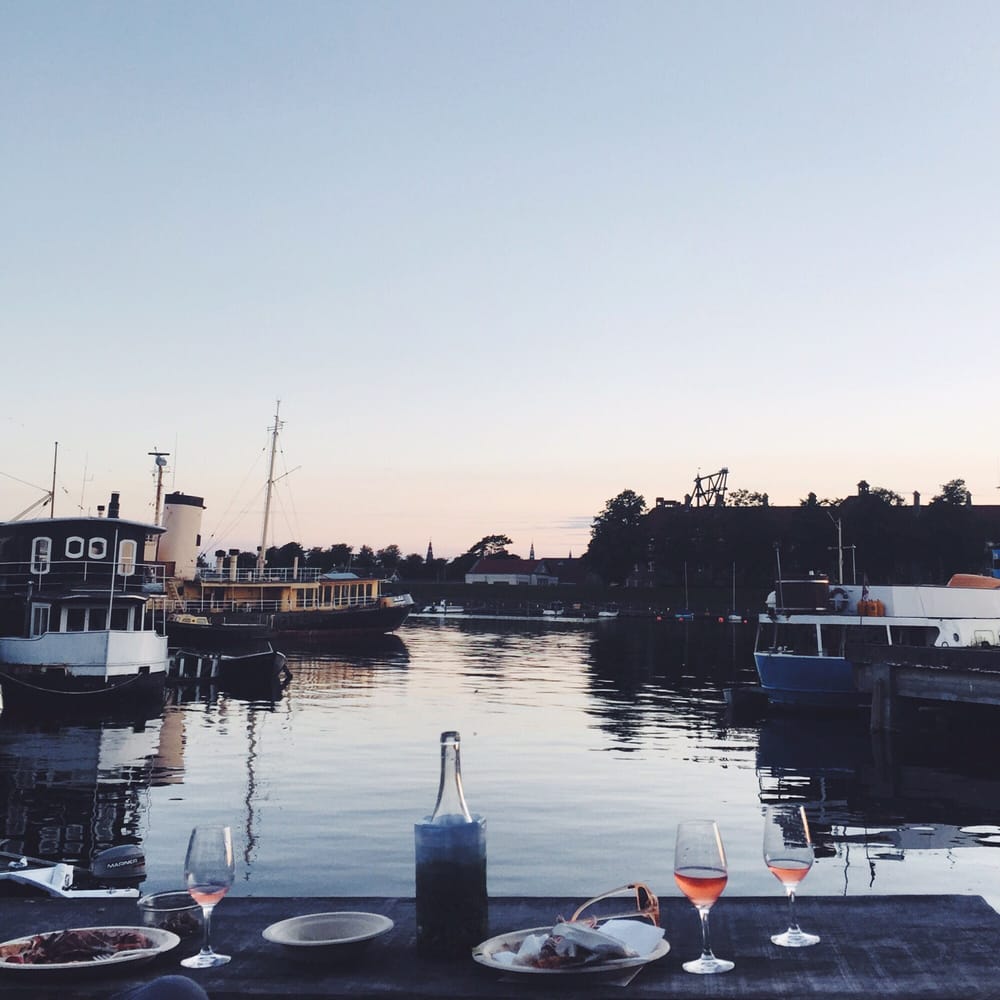 Have you ever had the urge to jump into the freezing cold Baltic Sea? Well now you can. Look no further because La Banchina has everything you need to complete this task. With a diving deck, hot tea and a steamy sauna sitting right next to each other, it makes the perfect location to scratch this off your bucket list. During the summer, it turns into a great place to have a glass of wine by the water and take in the beautiful boat filled harbor. For any season and any want, La Banchina has it all.
8 A.M. The Union Kitchen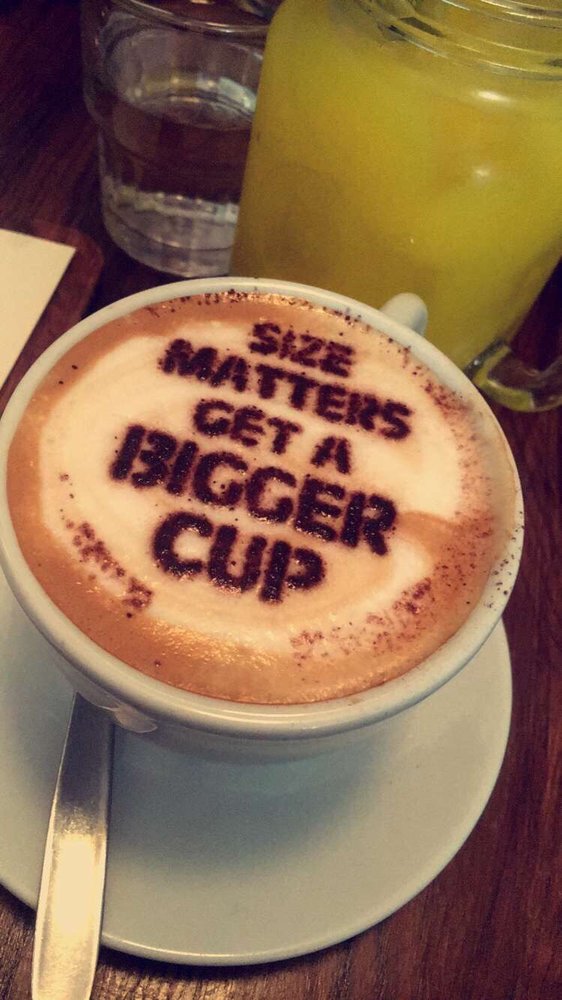 The Union Kitchen provides famous Instagram worthy coffee art and the food to match it. From inspirational quotes to hilarious jokes written right in the foam, get ready for a surprise every time the coffee makes its way to your table. Ruining the art might seem wrong, but the coffee makes up for it. Try their brunch plate or the hangover bacon burger paired with their Struggle Bunny cocktail. The Union Kitchen also provides the ultimate breakfast menu, which includes vegetarian options. With the breakfast plate containing salmon, yogurt, granola, eggs, bacon and more, the indecisive and picky eaters of the group have no need to worry. Welcome to your brunch paradise.
9 A.M. Nyhavn  (New Harbor)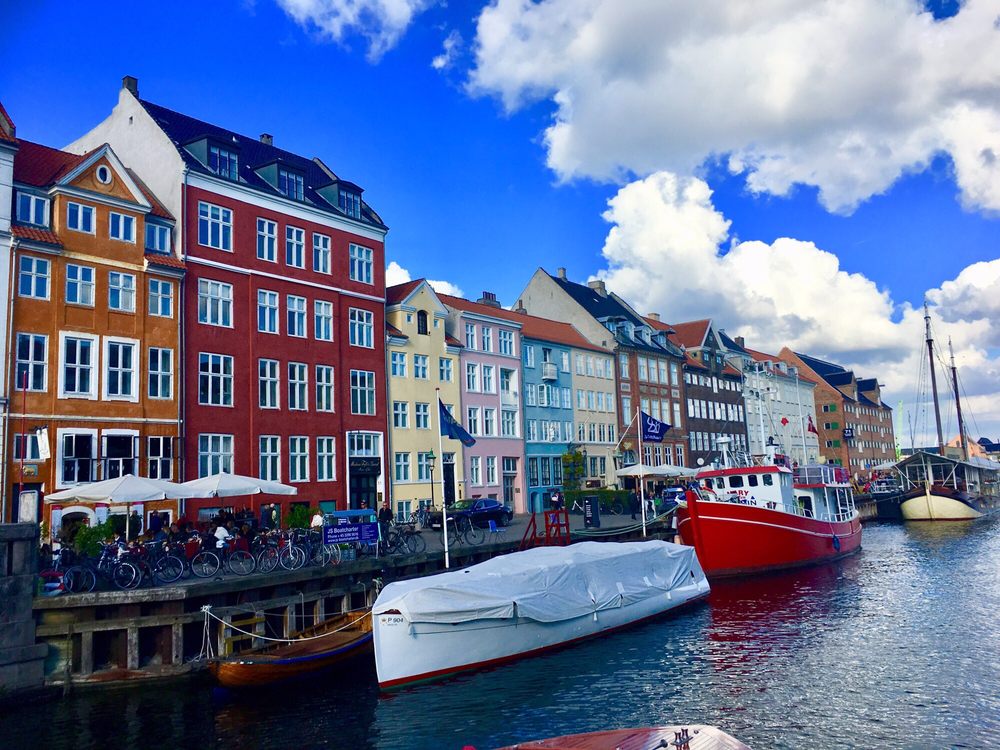 Nyhavn dates back to the 17th century, which provides a little piece of history along with the beautiful view. Now this street has much more to offer than just houses. Delicious restaurants, bakeries and shops line the street, making it a great place to snap a pic and grab a bite. Pick up creamy soft serve in a waffle cone made in house at Vaffelbageren or head over and get fresh local seafood at Havfruen. And don't worry, you can pick up the perfect souvenirs right in the heart of Nyhavn at Hans Christian Andersen Copenhagen ApS. This infamous street will give anyone watching your Snapchat story instant fomo.
10 A.M. Church of Our Savior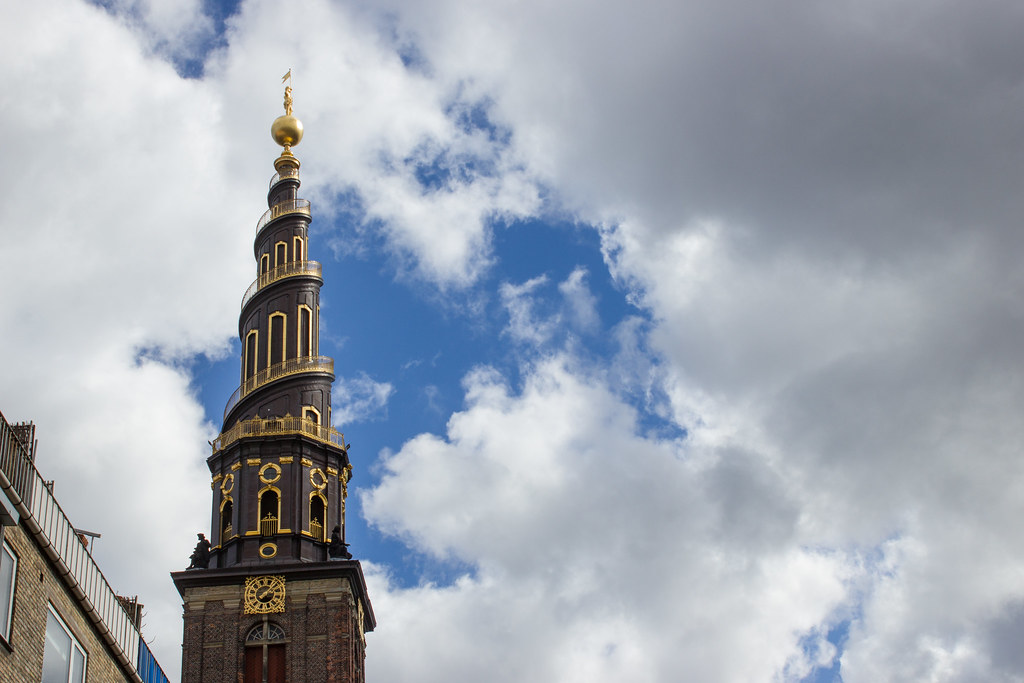 Walking up all 354 steps of the Statue of Liberty may seem like an accomplishment in the States, however, the Church of Our Savior comes in first with 400 wooden steps to climb—all worth it, though."You have an amazing 360 view of all of Copenhagen from up there. Warning it is a lot of stairs to climb up so just be ready for the workout of your life," Wake Forest junior Eric Wood said. Once you catch your breath, the view takes it right back as a sea of beautiful architecture fills your gaze. The last chunk of steps shockingly circles to the top outside, making for the ultimate place to please the adrenaline junkie. The Church of Our Savior allows you to see all of Copenhagen like you never imagined.
11 A.M. New Carlsberg Glyptotek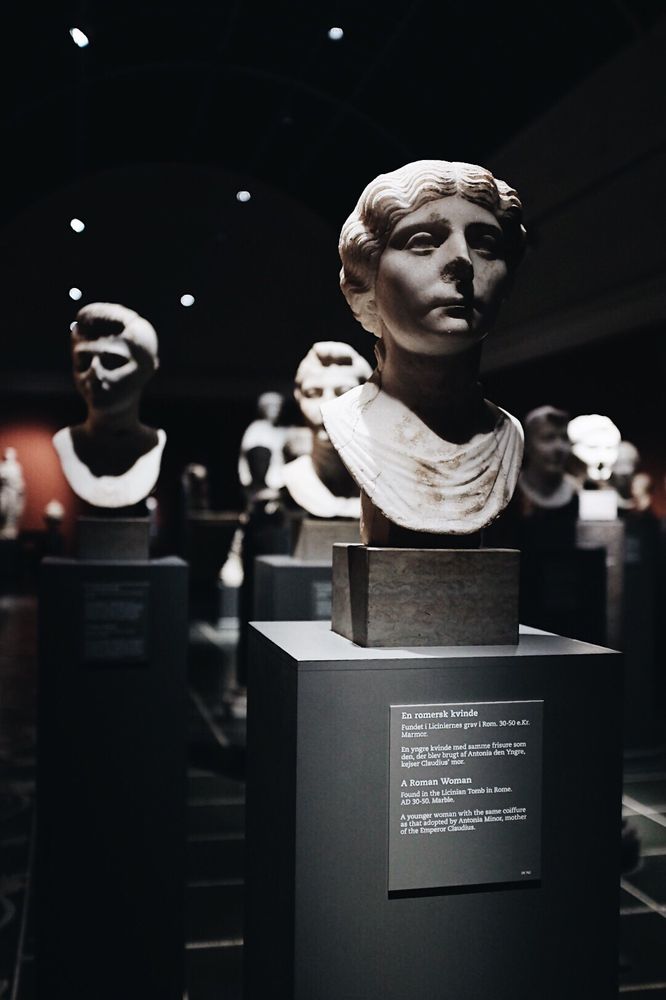 The Glyptotek, located right in the heart of Copenhagen, showcases not only Danish art but Egyptian, Roman, Greek and more. The incredible architecture of the building gives the art inside a run for its money. From the museum's colorful corridors to the tropical atrium, the building presents itself as its own work of art. The French Masterpieces exhibit explodes with colors and the intensity of The Rock Oak painting only scratches the surface. "Special tip: go on Tuesdays because admission is free and don't miss the rooftop terrace. It's a little hard to find but worth it," former Copenhagen resident Paige Bryan said. Don't miss the Danish and French Sculpture exhibit, since it gives a 360 experience of each sculpture and contains over 120 different works. Surrounded by statues, the display captivates and pulls you in. Don't miss out on this beauty.
12 P.M. Reffen – Copenhagen Street Food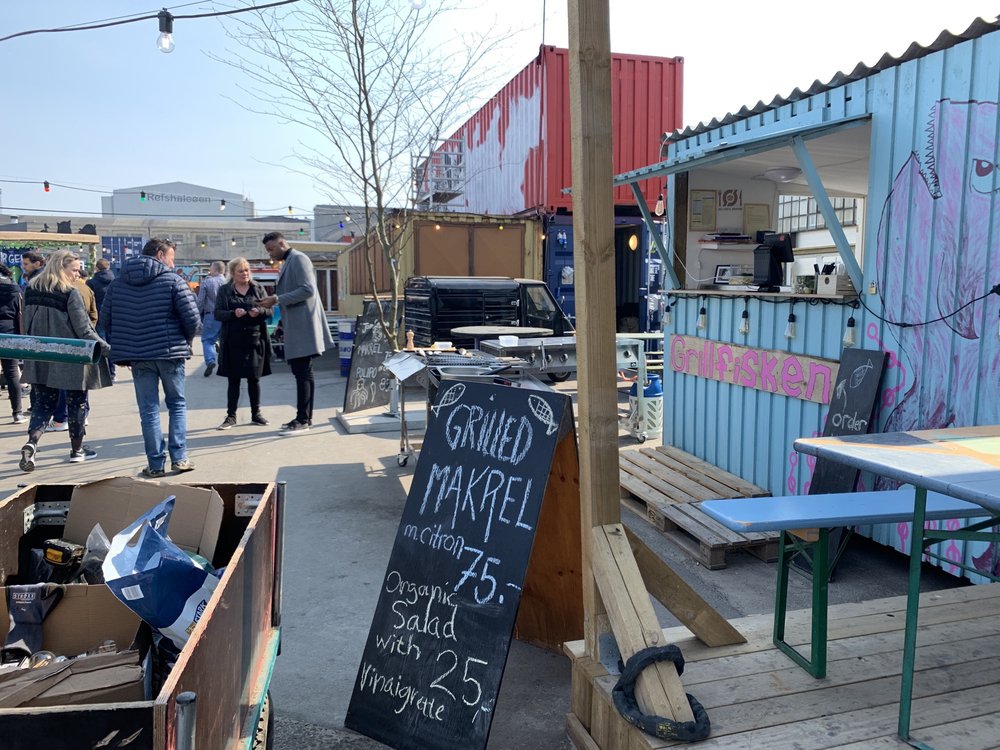 This recently opened industrial street food market contains over 50 start up food companies looking to showcase their delicious eats. A Nordic Hotdog or their Grab'n Go Burgers can keep you stuffed till dinner while Apartamento 16 gives you all the wine your heart desires. Grab a water side seat for that perfect summer breeze or get closer to the stage and take in the music. This street satisfies the vibe for every season and presents itself as an amusement park for young entrepreneurs. Also nothing beats a water front view of Copenhagen surrounded by these bars, shops and restaurants. Looking for somewhere to express your creativity, support local businesses and surround yourself with friends? Then you have found the right place.
1 P.M. Amalienborg Palace

Americans seem to have some sort of fascination with Royal families so luckily for you, Copenhagen has one, as well. And with their palace, you surely can't miss it. Although it opens up as a museum for tours, the royal family still resides there after centuries. You can watch the changing of the Royal Guard, get insight into the royal histories and traditions and, most importantly, purchase the perfect souvenirs or gifts from the gift shop. By the time you leave, you'll have your suitcase packed and move-in ready.
2 P.M. RizRaz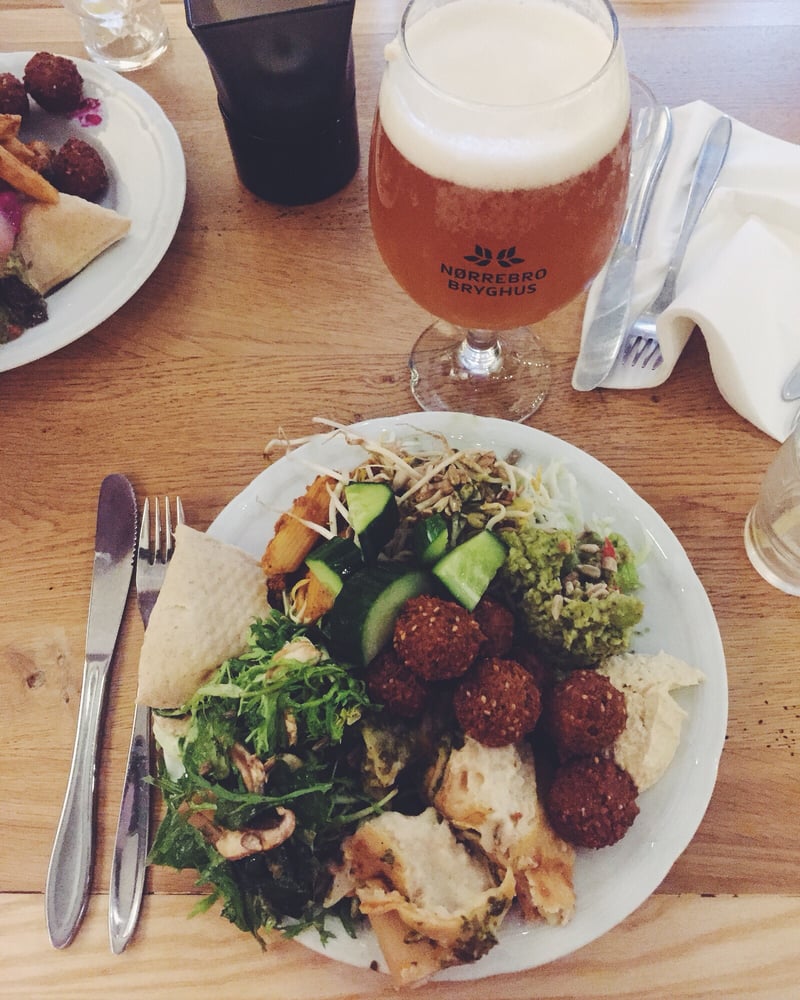 Now, traveling doesn't always mean you can eat the healthiest, but RizRaz makes sure that everyone can have something. Whether you eat gluten free, vegetarian or even vegan, this restaurant has it all. "Absolutely the best vegetarian/vegan restaurant I ate at while I was there," Wake Forest senior Roxxi Demérs said. Their large veggie and pizza buffet, incredible falafel and Gatear Marcel or Creme Brulee send you straight to Heaven. On a nice day, grab a seat in the courtyard and enjoy.
3 P.M. The Black Diamond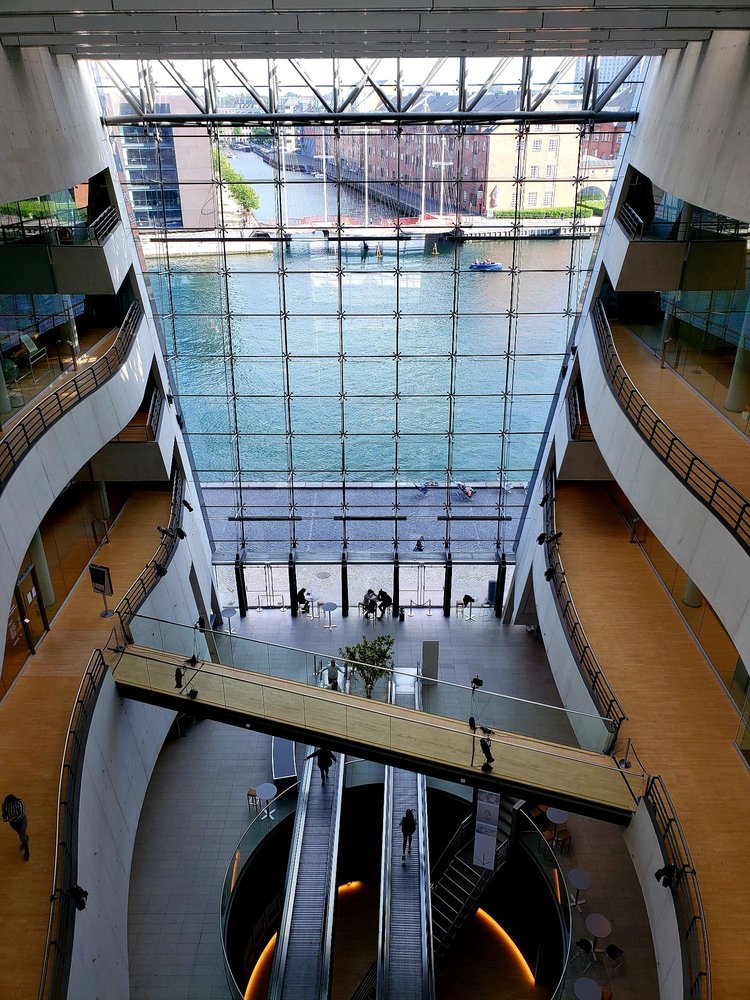 No matter how new the building, Copenhagen seems to do architecture right every single time. You don't even have to enjoy reading to check out this stunning and sleek library right on the water. Students from all around have found this place ideal to drink coffee, get some work done and take in the view from the parallel escalators. Named black diamond by no fault, the whole building mostly consists of black glass mirroring the harbor and city, which creates a calm atmosphere. So take your backpack or, honestly, just your camera and head over to get a slice of modern chic in a predominantly historical city.
4 P.M. Design Museum Denmark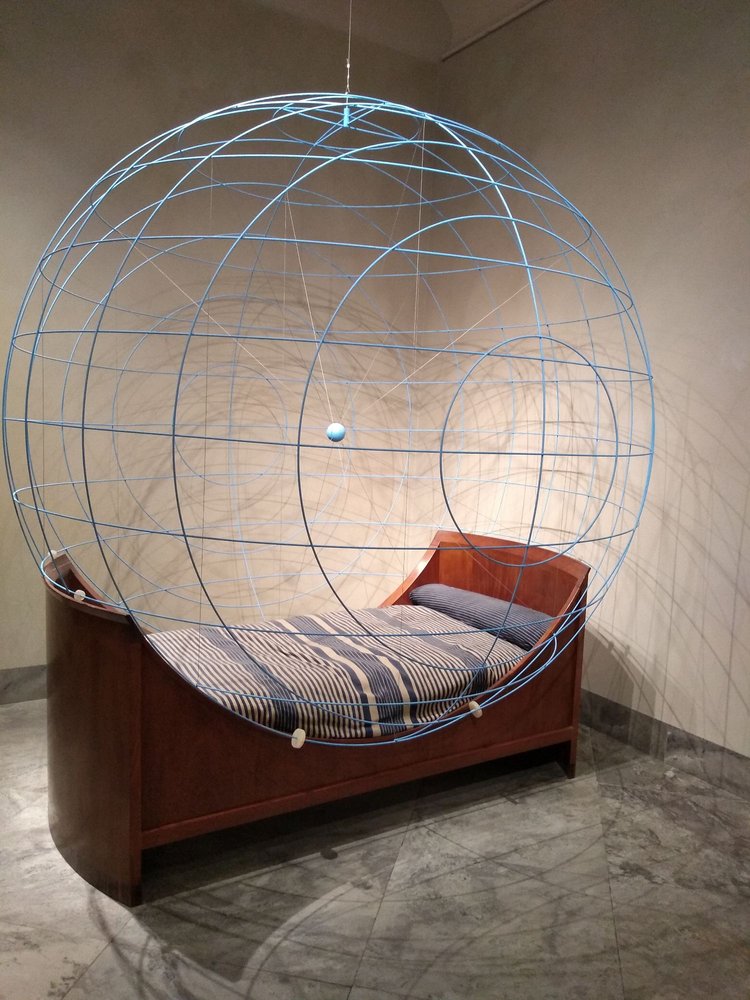 From rug designs to intricate bed models to antique ceramics, Design Museum Danmark gives you everything to satisfy your want for weird. A chair 10 times the normal size, a dress made entirely of straws and a typewriter that fits in the palm of your hand does not even scratch the surface of all you can find. "The Design Museum is a favorite place of mine for the collections and exhibitions. The shop and cafe inside are great bonus elements with a great place to buy gifts and a great lunch," former Copenhagen resident Mary Dalton said. And before you leave, make sure to climb up into the giant red chair for an amazing photo opportunity. Take the time here to enjoy the peculiar and tap into your more unusual interests.
5 P.M. Øl & Brød (Beer and Bread)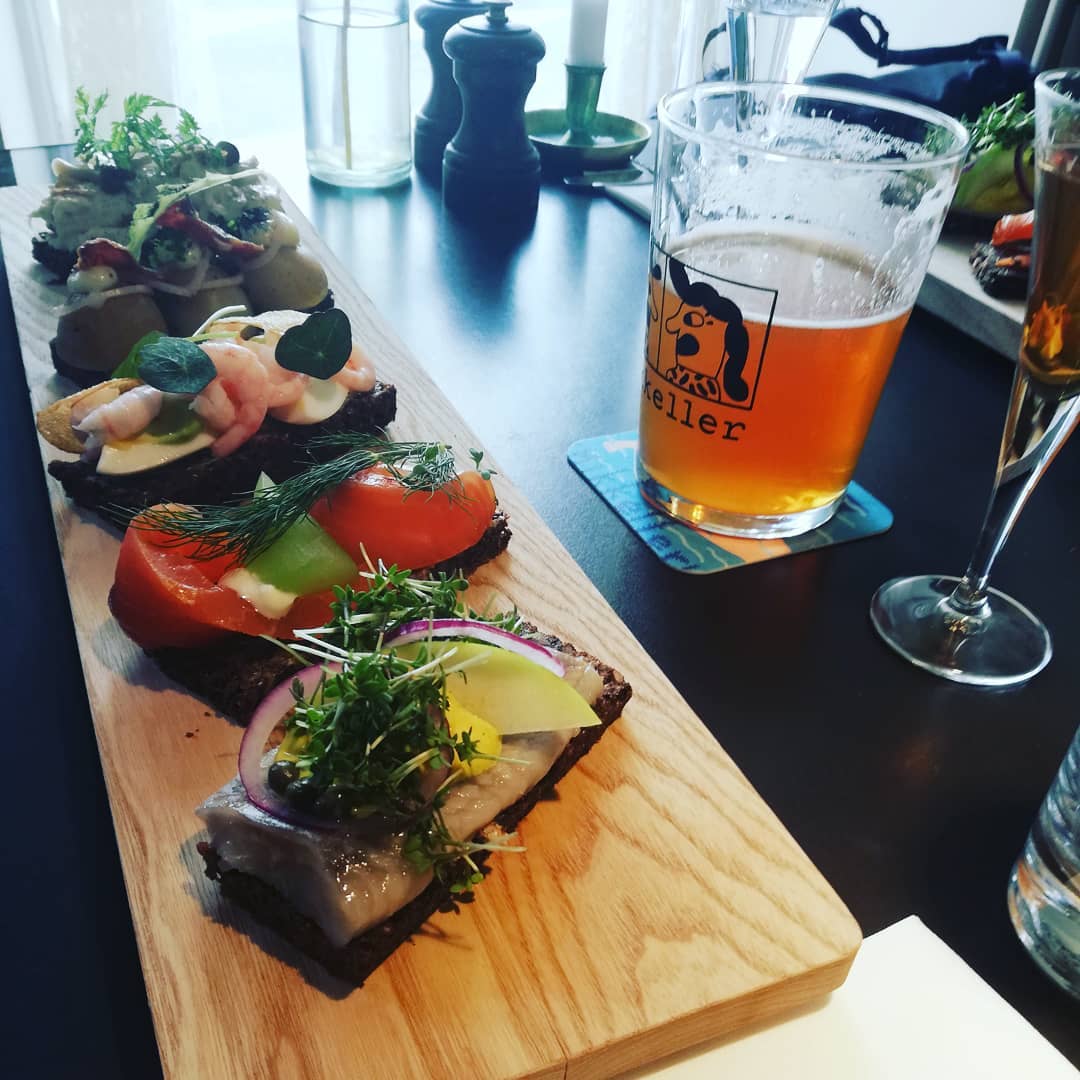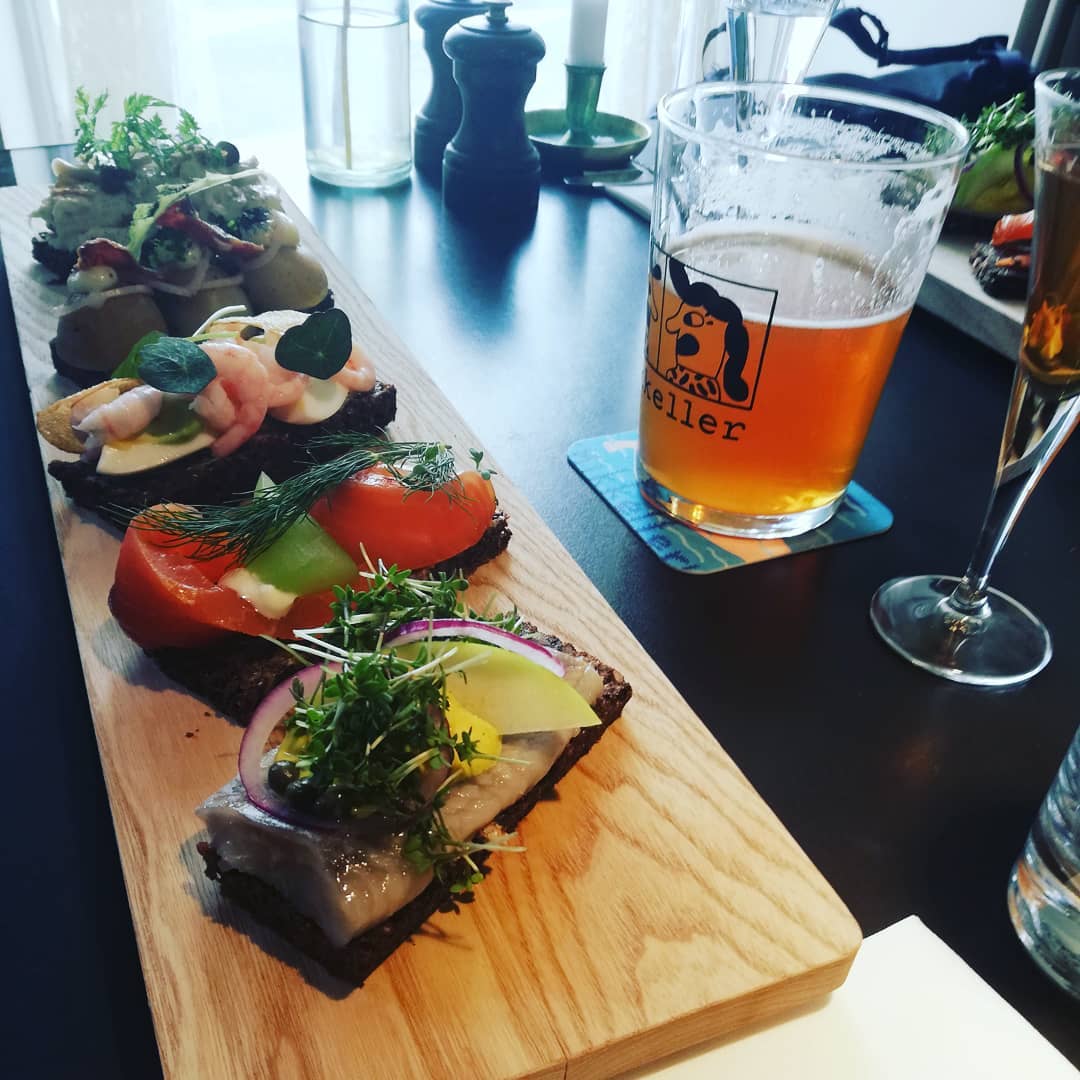 Although Copenhagen does all food quite well, they still have their own signature dishes. Øl & Brød serves traditional smørrebrød, known in English as open sandwiches, and even add their own seasonal additions to the dish, such as fresh mozzarella and basil. With multiple options to choose from such as salmon, shrimp, pork neck and chicken salad, these sandwiches provide a beautiful display with an even fresher taste. Each dish comes paired with a beer they feel would compliment it the most. 10 beers on tap, with many Mikkeller beers to choose from. Don't worry, though; they also have certain non-alcoholic and gluten-free drink options that create a similar taste. While in Copenhagen, Øl & Brød won't disappoint.
6 P.M. Statens Museum for Kunst – SMK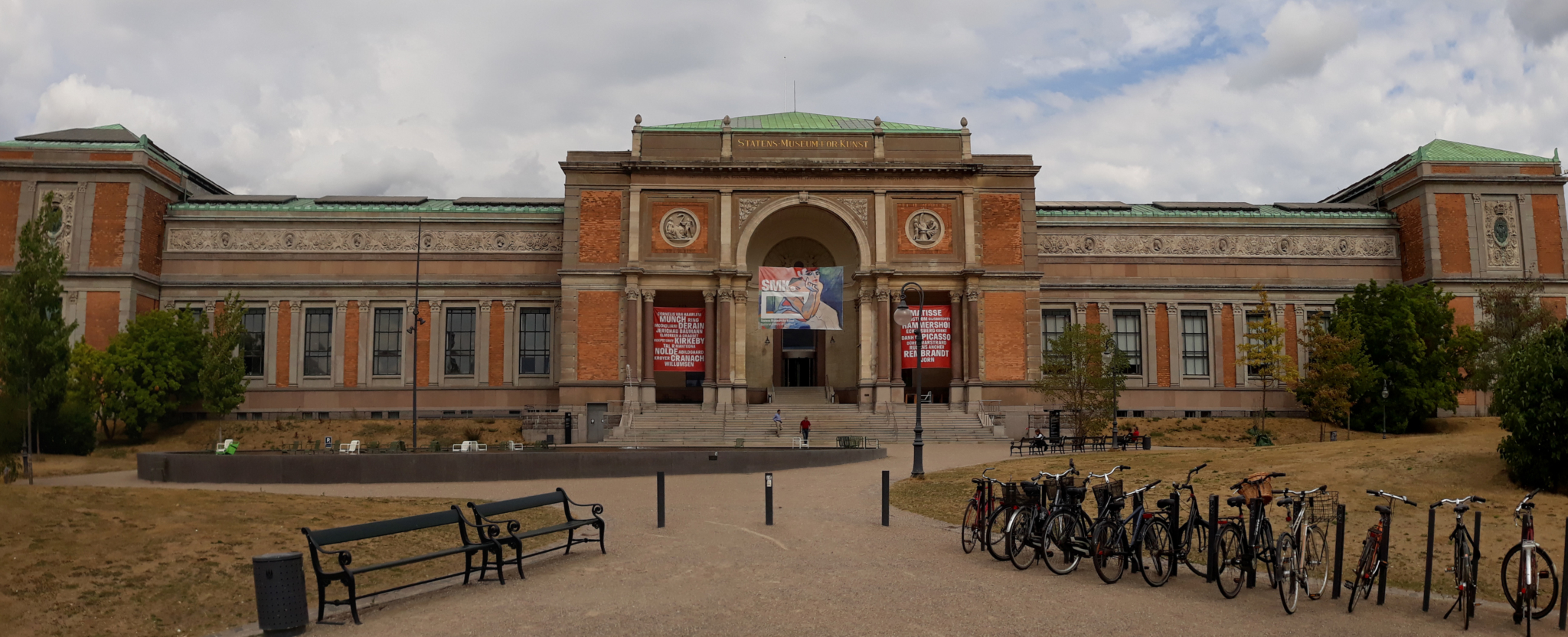 Also known as The National Gallery of Denmark, this museum stands as the largest art museum in Denmark. Along with the normal guided tours and special collections, this museum you can also see performances, take part in workshops and even attend concerts. The Landskapningar exhibit allows you to experience some of the most beautiful landscapes from around the world while incorporating a model within. "It is amazing in both its collection and structure, as it has collections from all different times," former Copenhagen resident Sebastiano Tibolla said. Found an exhibit you want to know more about? Book a private tour and get the chance to dive deeper below the surface. Just the outside of this building alone, with its castle like archways and exposed brick, can have you dying for more.   
7 P.M. Torvehallerne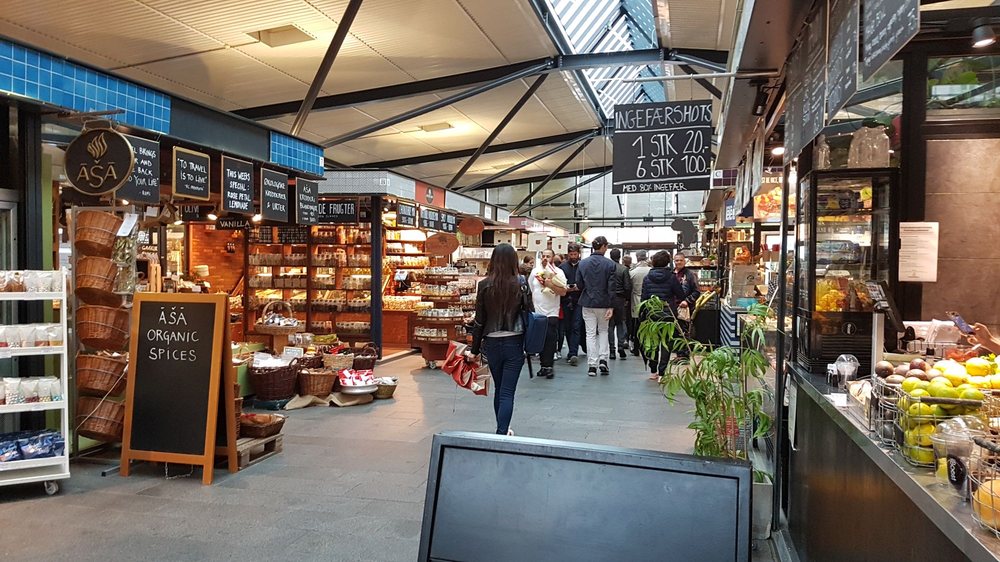 Nothing compares to walking up on two symmetrical glass buildings and realizing that they come packed with phenomenal restaurants, tea and coffee shops, gift shops and more. This market has food to satisfy every craving. "There are so many stalls where you can buy things from homemade jelly to delicious open faced sandwiches. Perfect for lunch or grabbing souvenirs," Copenhagen visitor Cierra Bodrick said. As weird as it sounds, you must get the porridge at Grød—the Chicken Congee coming in as a fan favorite. Whatever preconceived notions you have about porridge, leave them at home because this porridge provides a warm and savory experience for your taste buds. And although seating inside can fill fast, the outdoor courtyard connects the two buildings with even more fresh produce. Whether traveling with a picky bunch or needing a last minute gift for the family, Torvehallerne has you covered.
8 P.M. FriendShips Copenhagen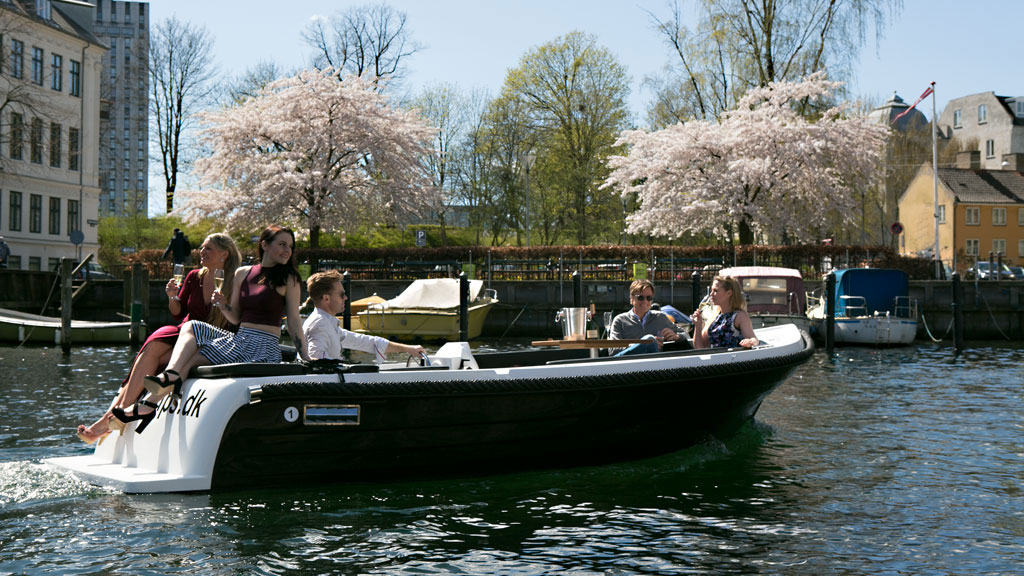 In most cities people rent cars, bikes or take cabs. Copenhagen, however provides an unusual rental service. FriendShips offers boat rentals on the canal from their deck to a nearby island. You can bring food and drinks on board and enjoy a day on the water with up to eight people. "They have seating around the sides and large tables in the middle so it was great for conversing. The best way to see Copenhagen is from the water and I could have stayed on that boat for hours," former Copenhagen resident Colin Jcole said. For a great price, grab some friends and an open face sandwich, and then hit the water.
9 P.M. Superkilen Park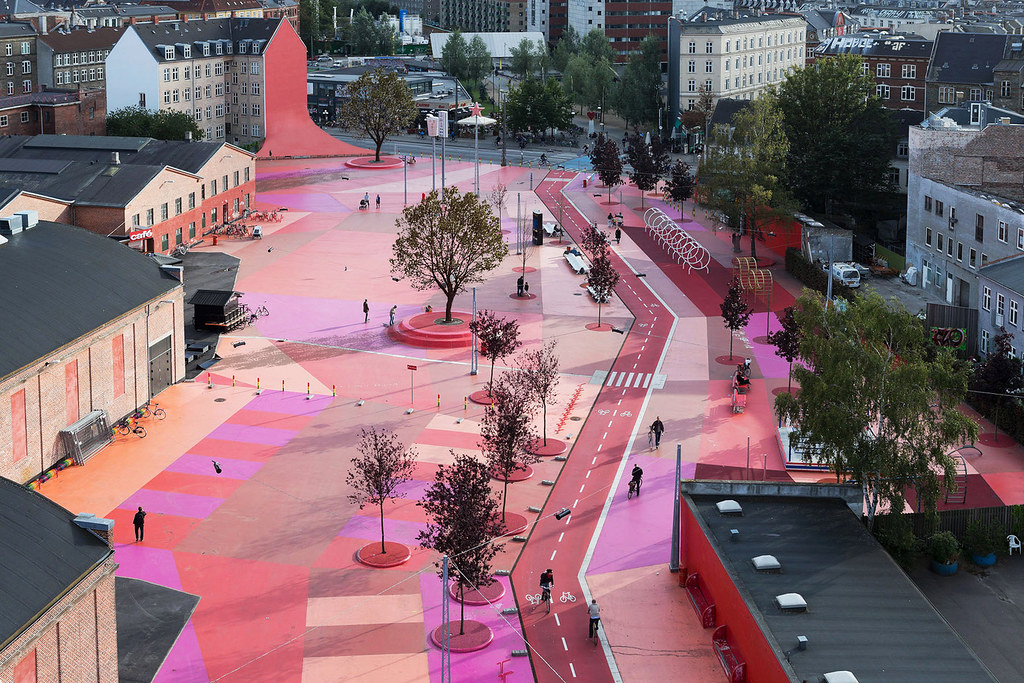 Welcome to a park unlike anyone you have ever seen. Superkilen has three different sections—The Red Square, the Black Market and the Green Park—which each serve different functions. The Red Square comes with a more modern feel, containing a perfect place to bring a Frisbee and your speaker, while the Black Market provides a water element and a touch of class. Lastly, the Green Park comes with the best spot for bringing a blanket, basket and the dog. Whether you spend the day here or just walk through, this park brings a more creative and different experience in comparison to all other "parks."
10 P.M. Tivoli Gardens
Tivoli Gardens has attracted tourists from around the globe and has become quite the seasonal hotspot. A stunning amusement park with themes for every holiday season and every age, the magic never stops here. From rides to restaurants to live music, this tourist attraction must jump to the top of your list. Tivoli has rides for everyone's tastes, whether you have the adrenaline junkie with you or the little kids. It also has lots of greenery that gives you a much different amusement park experience. Just walking distance from most places in Copenhagen, this magical experience falls right at your fingertips.
11 P.M. Bastard Café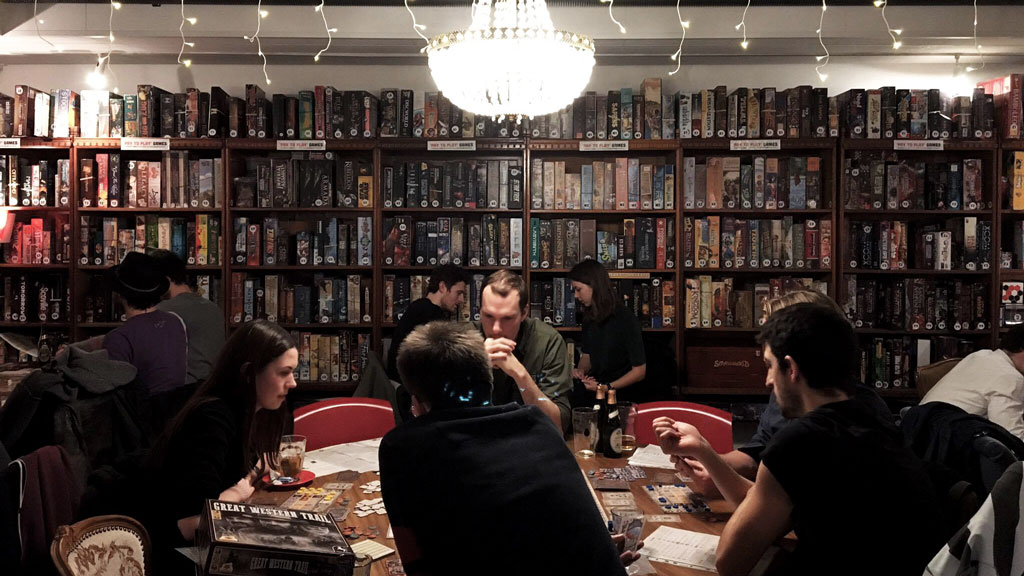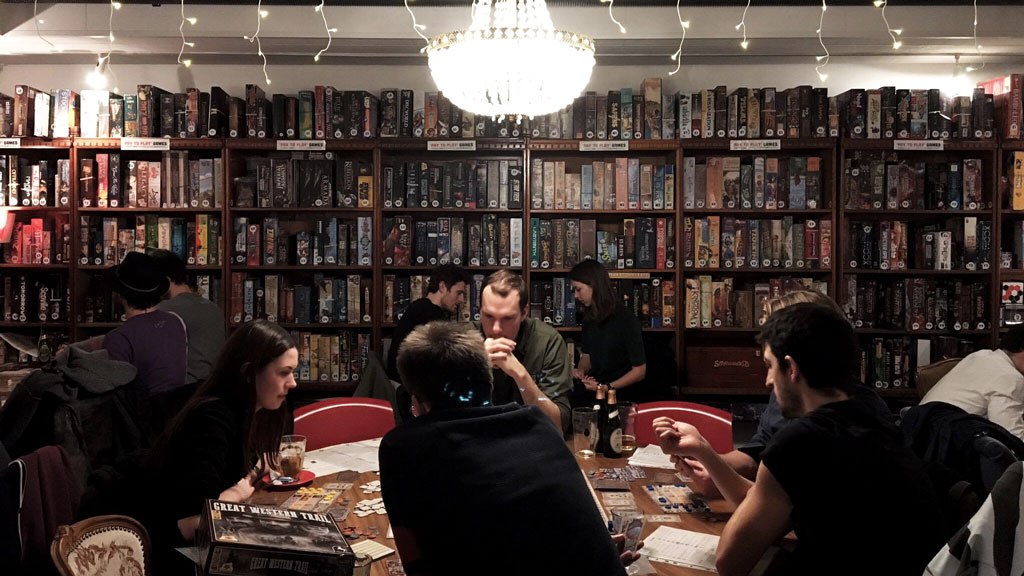 Although the name can seem a little off putting, this cafe overflows with board games. Everything from the games you played as a child to the ones that you have never heard of. They have rich coffee and scrumptious food with a quirky atmosphere for everyone. Even though you may have traveled to the other side of the world, try their delicious chicken fingers and basket fries. Grab a friend and order The Big Bastard Toast of Doom or try one of their 20 different types of tea. Once it gets later, the cafe turns into more of an adult bar scene, making it the perfect place to unwind with friends after a long work day. Not many cafes center themselves on board games, so get ready for a unique and competitive experience.
12 A.M. Ruby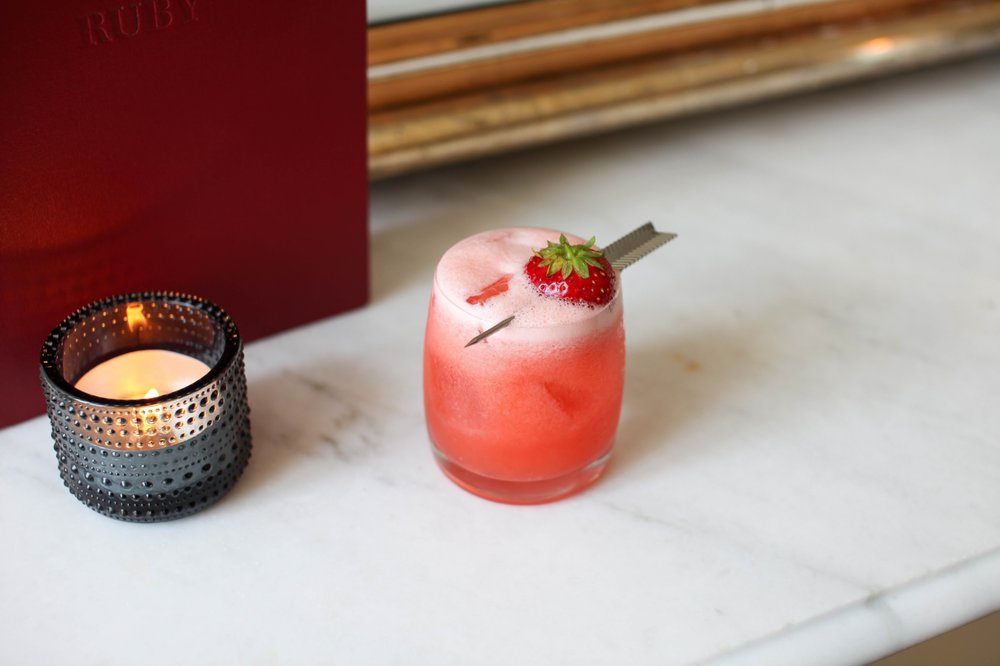 A bar that sets itself apart, Ruby not only has drinks to die for, but also has an atmosphere that makes you feel like home. Nothing beats a water side location with outdoor seating and cozy chairs, making you think you haven't left your condo. Order one of their sensational gin drinks or specialty creations such as the First Kiss or Lagerita Fredo. With the motto "Forward thinking, classic drinking," their two page cocktail menu goes above and beyond. Take your taste buds on a journey as you take in the view of the canal from your seat. For a sophisticated and youthful vibe, Ruby must go on your list.
1 A.M. Ørstedsparken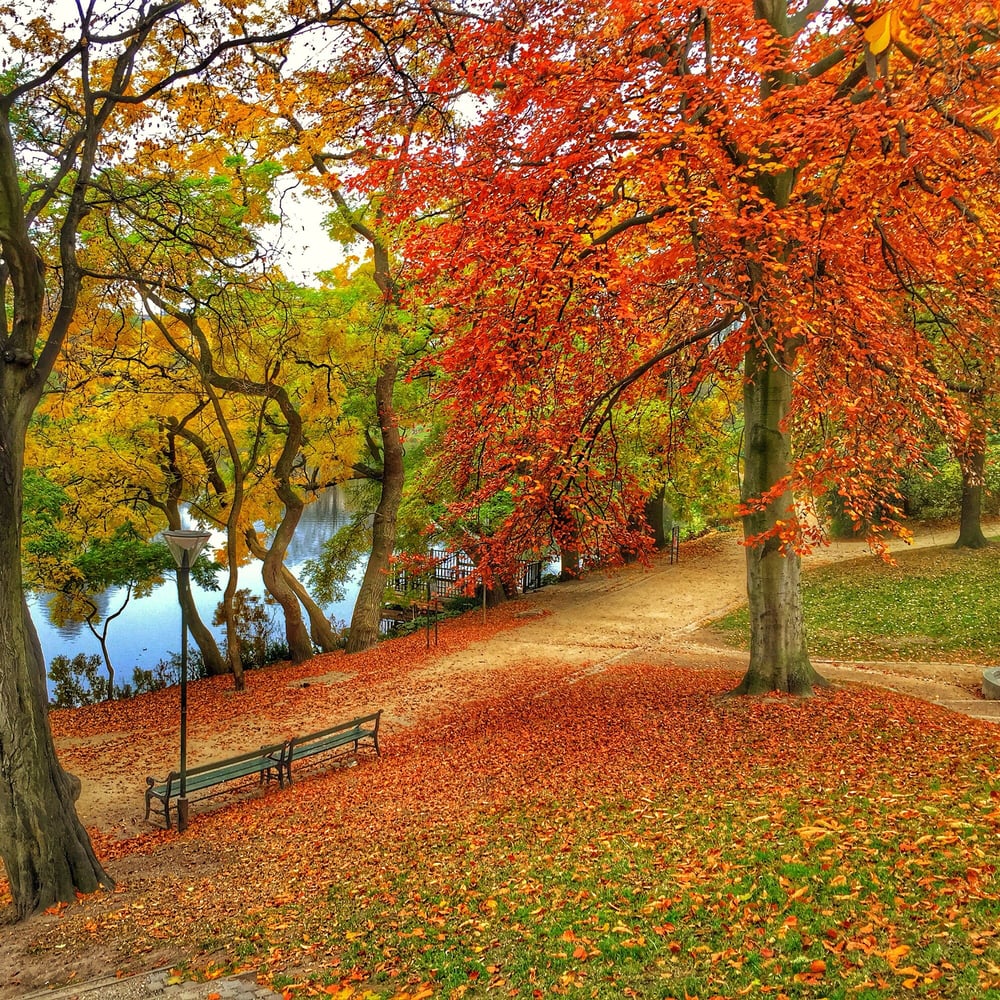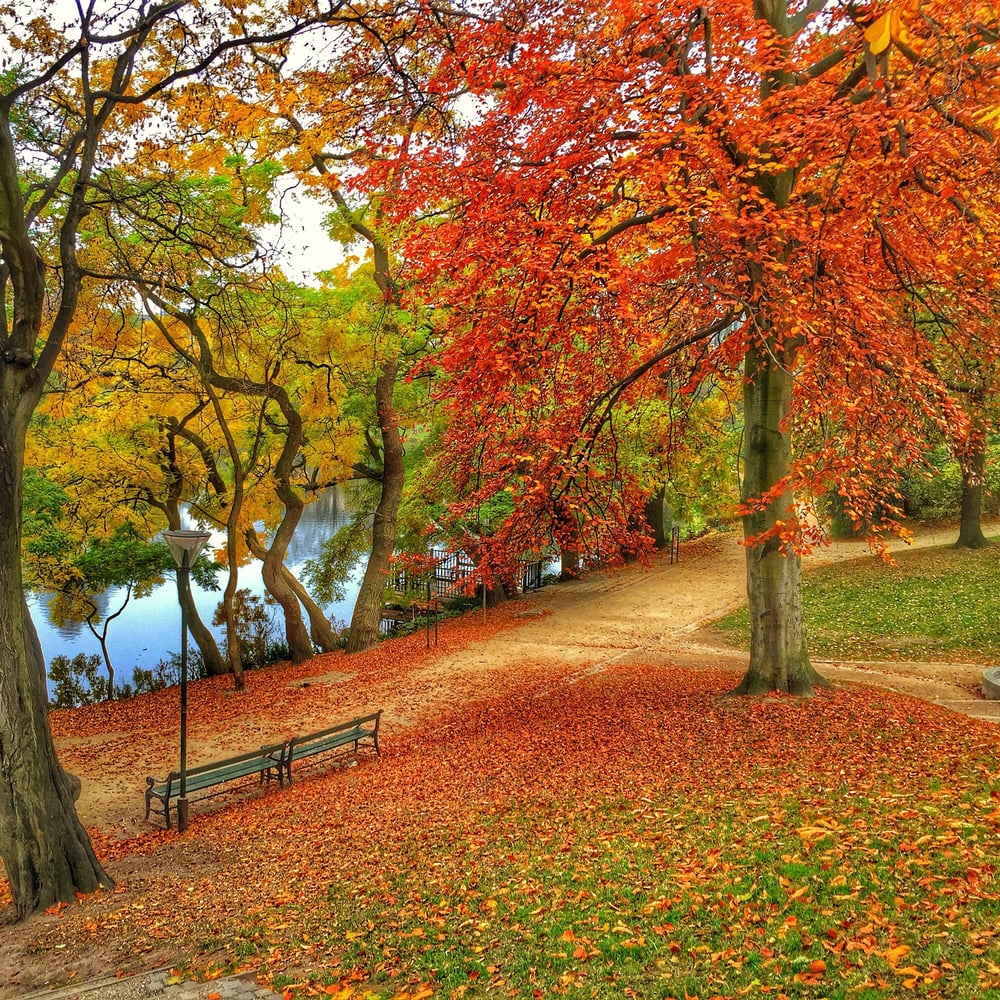 Copenhagen makes sure that people can see green throughout the city. This park has wide, beautiful walkways, large lakes throughout and vibrant flowers that surround the premises. "Be sure to bring a blanket, some snacks and some friends. When the weather is nice, the Danes will be right there with you," former Copenhagen resident Becca Knapp said. Take a break from hitting all the tourist attractions and take a moment to relax and meet the locals.
2 A.M. Donkey Republic 24/7 Bike Rental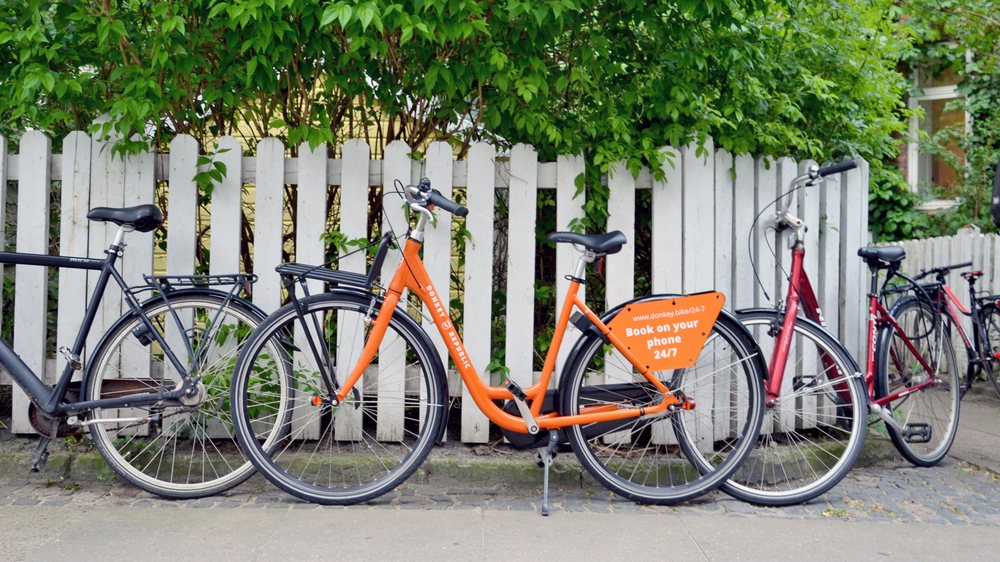 Now, all of these places sound amazing but how do you get there? Bikes, bikes and more bikes. Copenhagen has more bicycles than it does people. "Use Donkey Republic and rent a bike. They make it so easy because the bikes are placed across the city," Copenhagen visitor Shelby Halliman said. At a cheap price, these bikes sit on every corner, and you just rent them through their phone app for as long as you want. They get you from one place to another much faster than a car since bikes have their own lane. No need to stress about a car riding up behind you. But fair warning: locals take biking very seriously so get in the lane at your own risk.
3 A.M. Rosenborg Garden or King's Garden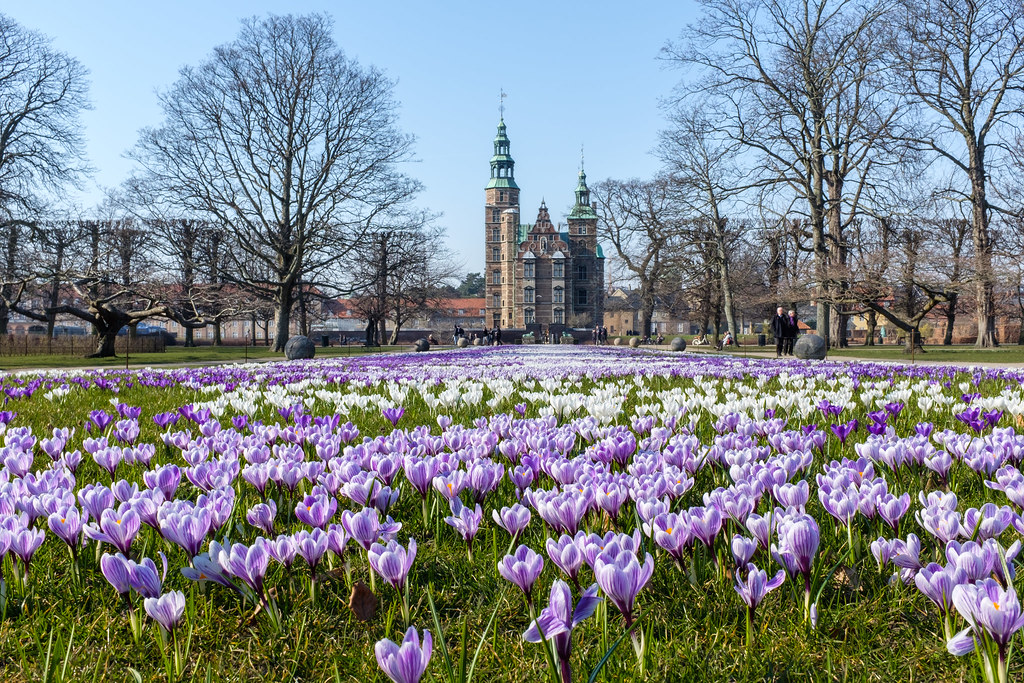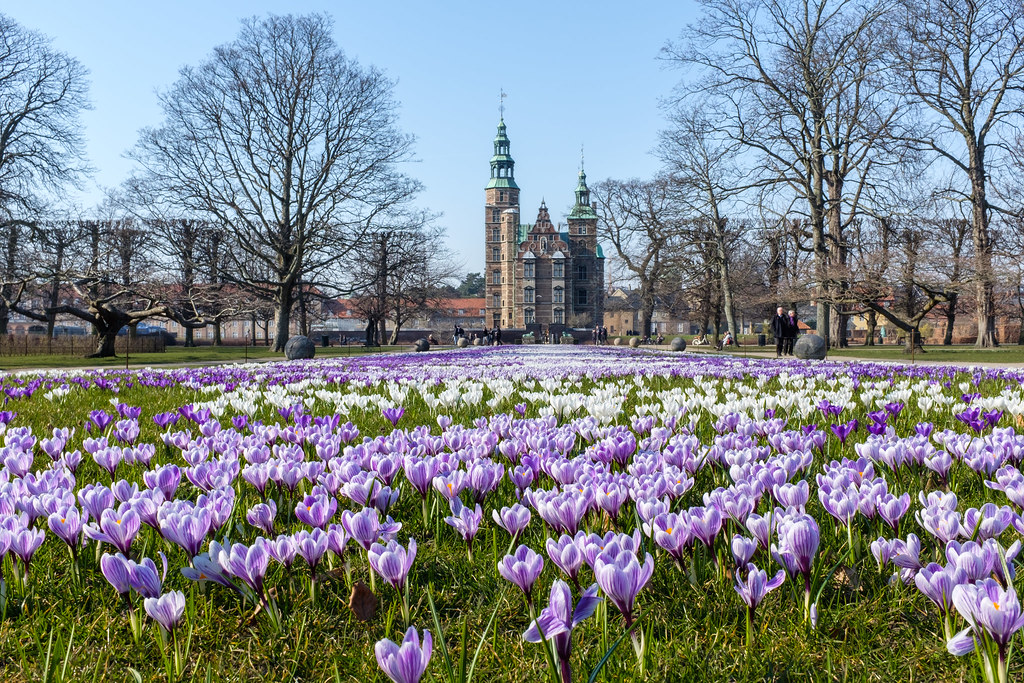 Your whole childhood you get told to stop and smell the flowers. Well the same rules apply in Copenhagen. These royal gardens date back centuries with certain entryways still standing after remodels. "I love walking here in all seasons either by myself or with friends. Stop by the Netto Grocery Store and have a picnic," former Copenhagen resident Chrisann Timbie said. The two long rows of lime trees create a breathtaking pathway while The Horse and the Lion statue still stands tall after almost 400 years. Have some alone time and admire it all.   
4 A.M. Hunt the Giants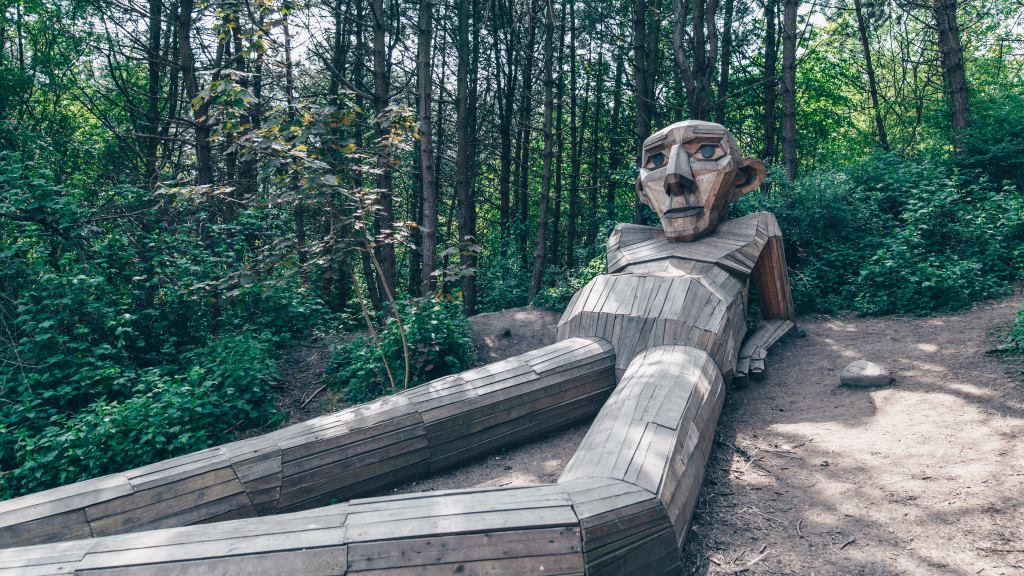 Throughout the forests around Copenhagen, huge wooden sculptures lie around just waiting for more people to find them. These six huge pieces of art just hide around, and taking the trails to discover them becomes quite a unique adventure. Although wandering through the forest without a map seems like a great story starter, don't panic, you can find a map online to help you maneuver your way to the giants. This gets you out of the city and into actual nature, rather than another walk in the park. Everyone has an inner kid just waiting for the chance to play another game of hide and go seek. With the hidden giants, the opportunity lies right here.
5 A.M. Gråbrødtrov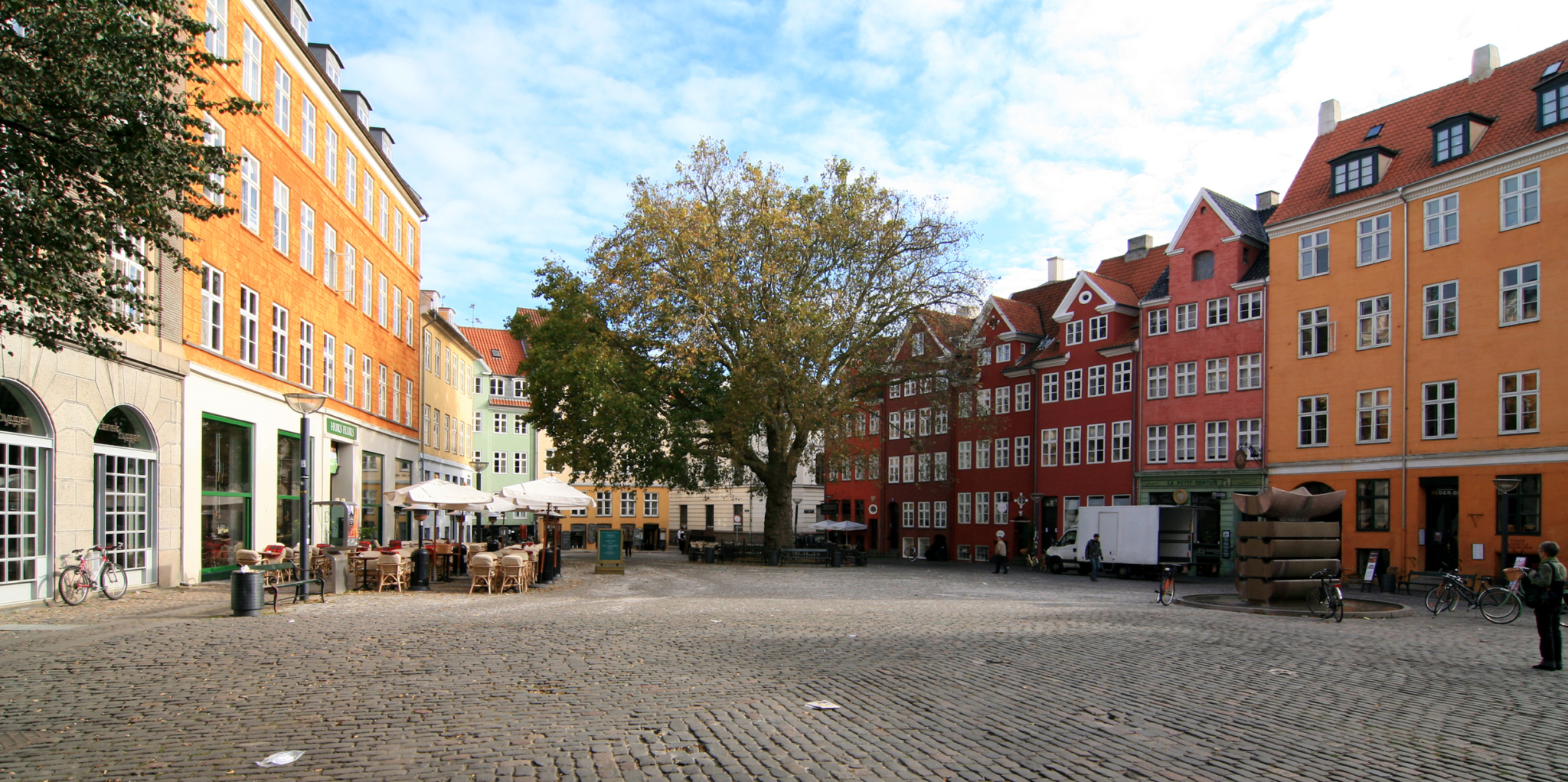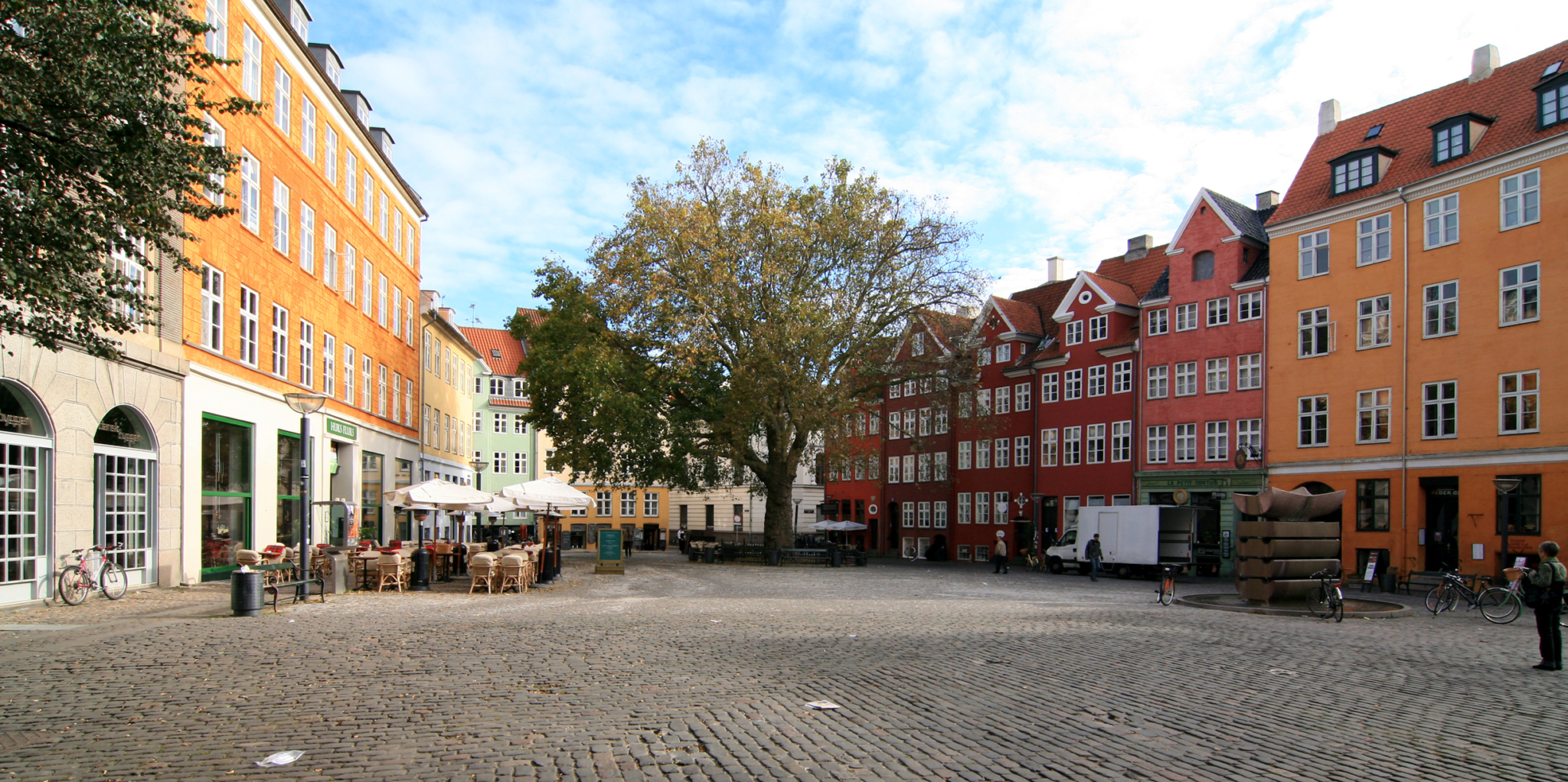 This historical square right in the middle of Copenhagen provides a little quiet in the midst of city life. With quite a bit of space, restaurants have placed seating in the square, and the one large tree right in the middle remains a piece of untouched history. "Such a cute and colorful little square in the heart of the capital region. Gråbrødtrov is the perfect stop to get a taste of all things Copenhagen," former Copenhagen resident Leah Bonsall said. Houses of red, yellow, pink and teal line the cobblestone street with large plane trees adding just a pop of green. A colorful house can boost your Instagram aesthetic instantly and this square has you covered.