People don't call Cleveland "The Land" for nothing. Although some people like to give Ohio a hard time for being…well, Ohio… Cleveland possesses many unique attractions like all-star sports teams and scenic hiking that make it a Midwestern city you can't miss. Cleveland is the second largest city in Ohio that has many nearby colleges and local sports and arts scenes that make it attractive for many different types of people. So whether it be a wedding, interview or layover that brings you to Cleveland, read this guide to make sure you make the most of your time.
Check out your ultimate guide to 24 hours in Cleveland, Ohio.
6 A.M. Morning jog at Cleveland Metroparks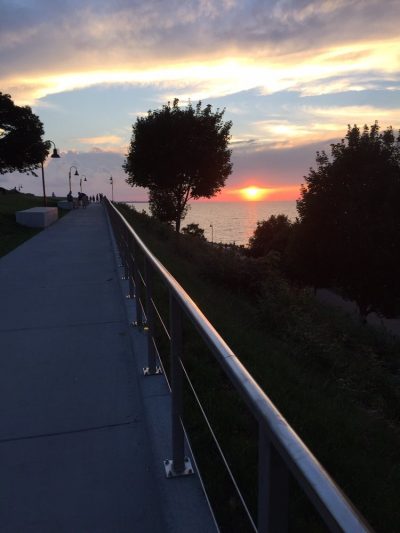 Cleveland Metro Parks has over 18 sites, so if you're looking for a scenic way to start your day, you have no shortage of options. Take a beachside run at Edgewater Park and catch the sunrise. Visit the Bedford Reservation and hike along the trails and scenic streams and waterfalls. Walk along the cliffs and winding river at Rocky River Reservation and see some awesome wildlife for a relaxing start to your journey in the city.
7 A.M. Breakfast at Jack Flaps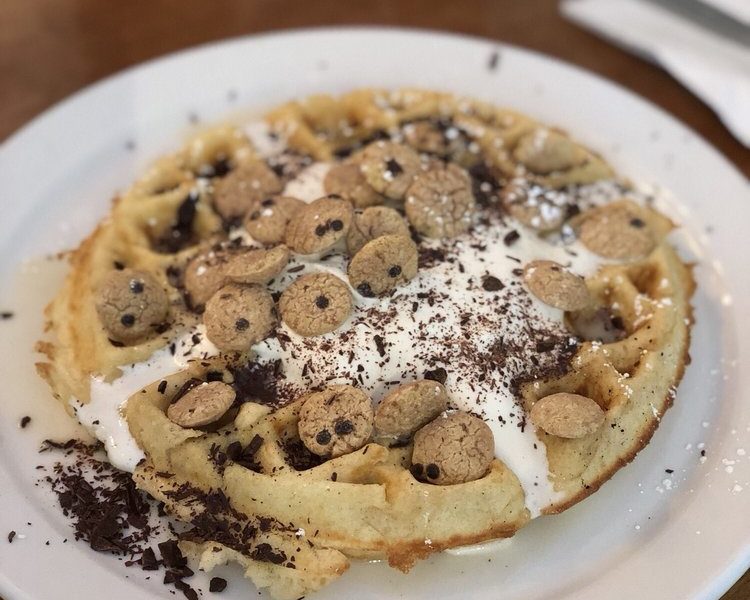 When it comes to tourism, breakfast can make or break an experience. Check out Jack Flaps for a quaint and homey breakfast experience. Prepare to be blown away by the unique breakfast options like the tiramisu pancakes or the sweet potato Benedict that you won't find anywhere else. Jack Flaps changes out their menu quite often, so you will be sure to find something uniquely appetizing.
8 
A.M. 
Visit the affoGATO Cafe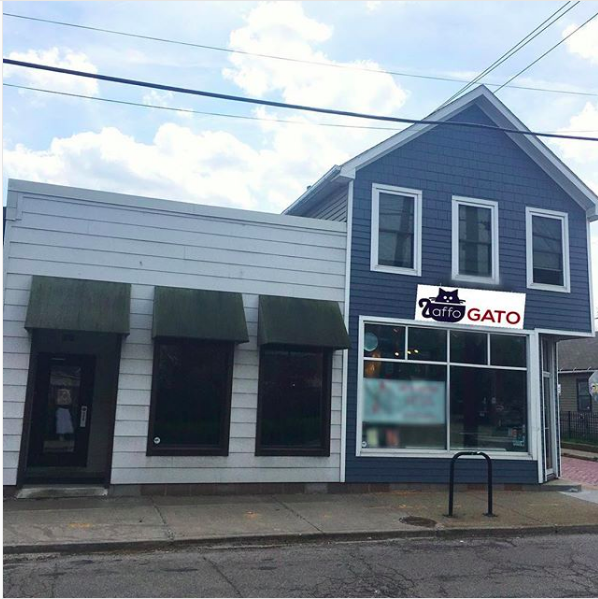 After your artsy-filled morning, you might want some coffee and feline love. Cleveland's first cat cafe, the affoGATO Cafe, has two sections: the cat-themed coffee shop and the actual cat room. If you want to visit the cat room, be sure to make a reservation online before you visit. The best part? You can even adopt one of the cats if you happen to fall in love.
9 A.M. Candle-Making at Cleveland Candle Co.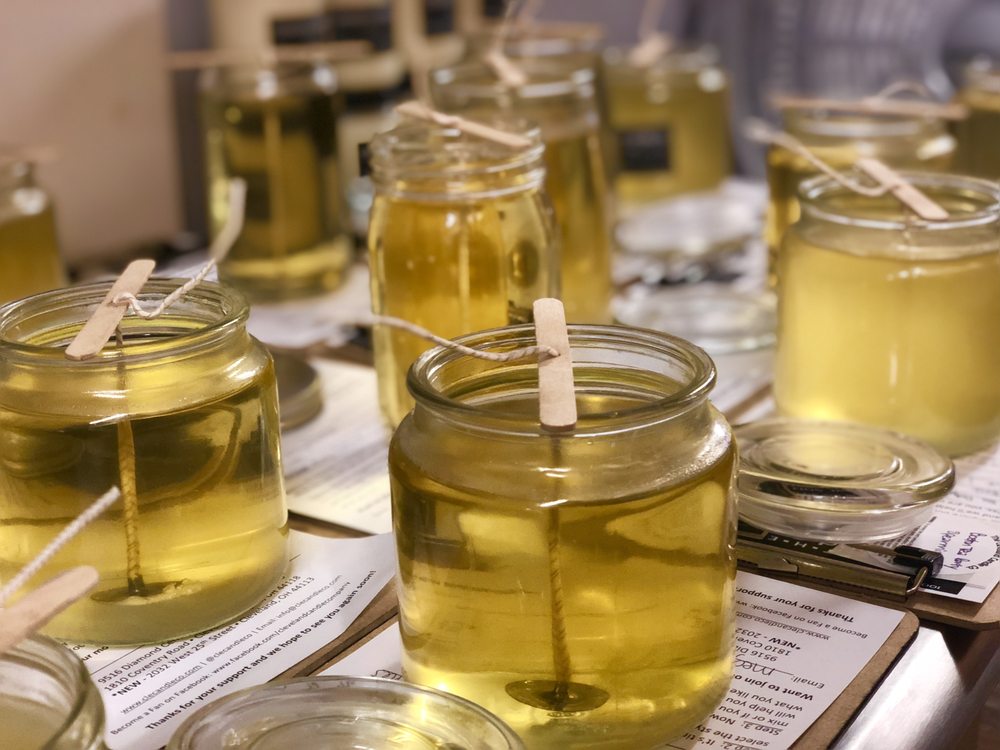 Stop by Cleveland Candle Co. and make your own custom candle in their candle lab. You can walk in at any time and explore all the scents, colors and containers to make your dream candle. Their "master mixologists" will help you blend your scents and oils and you'll walk away with a souvenir you'll always cherish. Check out their class listings for opportunities to make your own bath bomb, lip balm or pottery.
10 A.M. Cleveland Museum of Art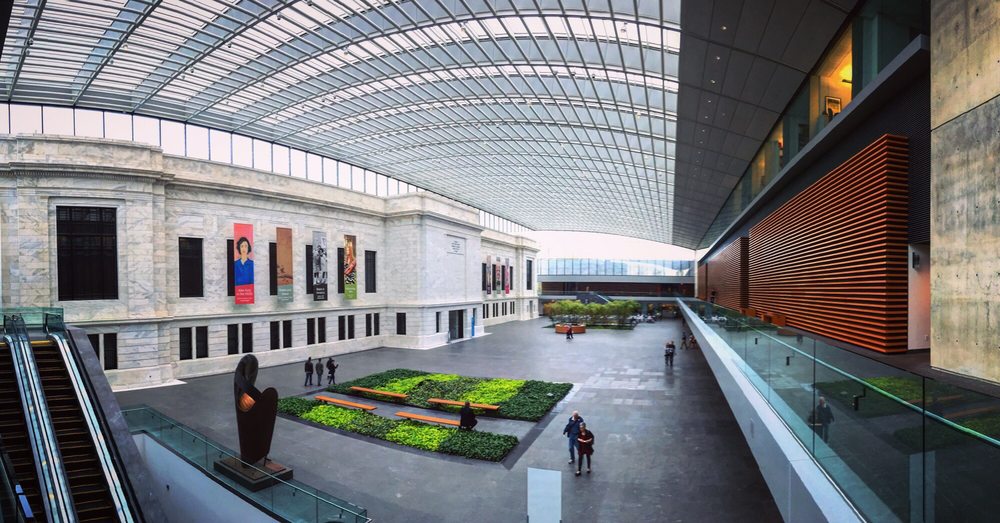 After you learn all about musical art, hop over to the Cleveland Museum of Art and view art from all over the world. Rated the second best art museum in the U.S., the Cleveland Museum of Art is totally free and has a full restaurant and bar inside. Right after you look at real works by Van Gogh, Monet and Picasso, take pics at the super trendy infinity mirrors all over Insta.
11 A.M. Glass blowing class in Ohio City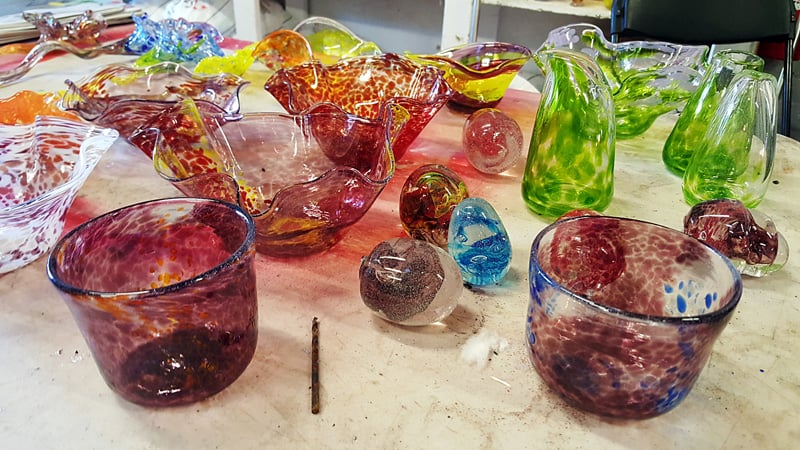 Just a short 50 feet from Jack Flaps, you'll find Ohio City Glass, a glassblowing studio and gallery. You can discover one of a kind glass art and even take a class to make your own. Rated best of Groupon, Ohio City Glass offers beginner-level classes to get creative and make your own glass art. Take home a tangible souvenir like a vase, glass tile or bowl to remember your Cleveland experience.
12 P.M. Rock n Roll Hall of Fame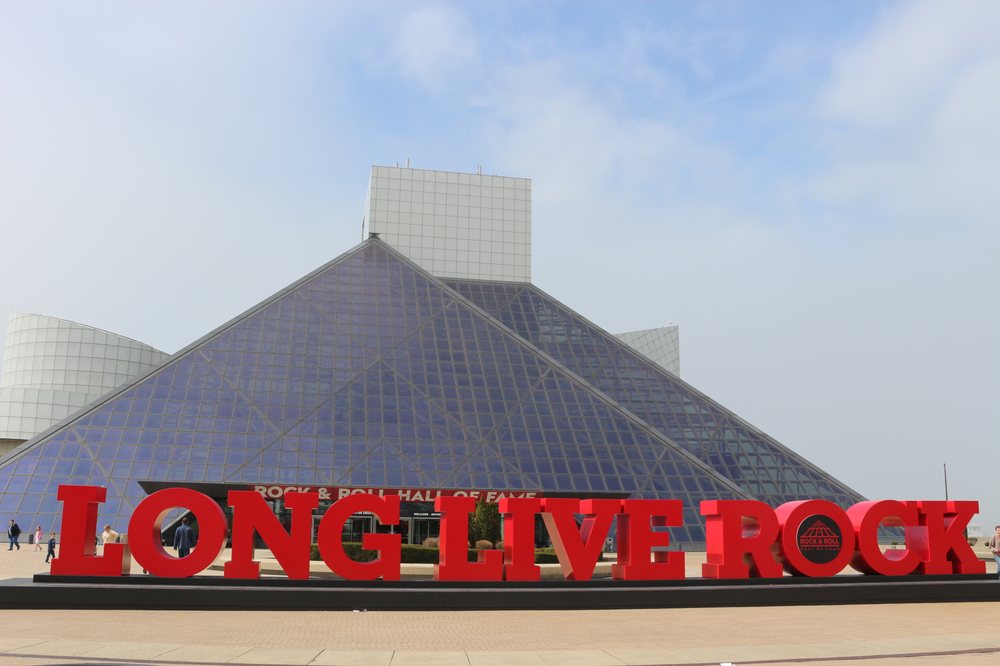 Fun fact: the term "rock n roll" was first introduced by Cleveland radio DJ Allen Freed, so naturally, Cleveland houses the Rock 'N' Roll Hall of Fame. This five story museum will take you on a journey through time and leave you fascinated by all–things popular music. The museum regularly changes exhibits, like a Beatles Mania tour or Rolling Stone Magazine 50 year celebration, so each visit will offer a unique experience.
1 P.M. Lunch at West Side Market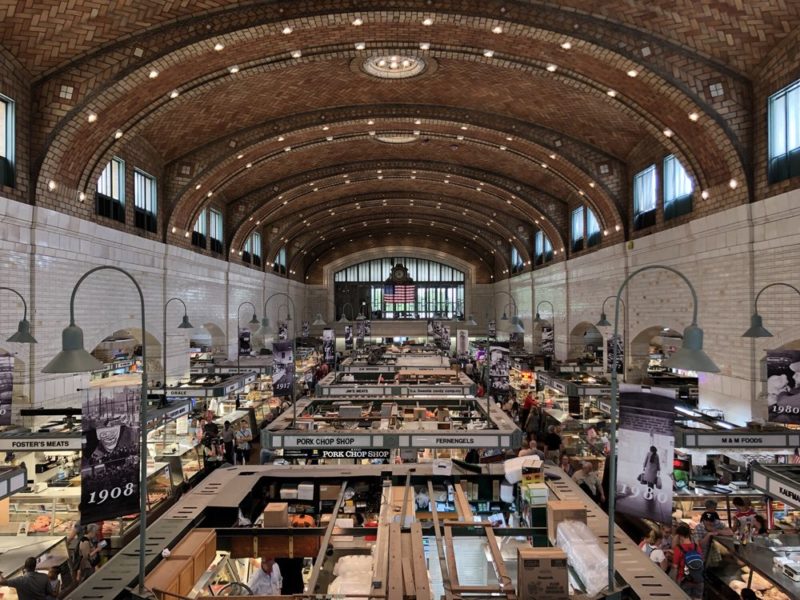 Get a taste of history with your lunch by visiting the West Side Market. Choose between over 100 different ethnic food vendors in the public market that dates back to the 1800s. With options ranging from locally grown fresh produce, to authentic Mediterranean eats to Cambodian cuisine, you might just have to grab a little bit of everything.
2 P.M. Ice Cream at Mitchell's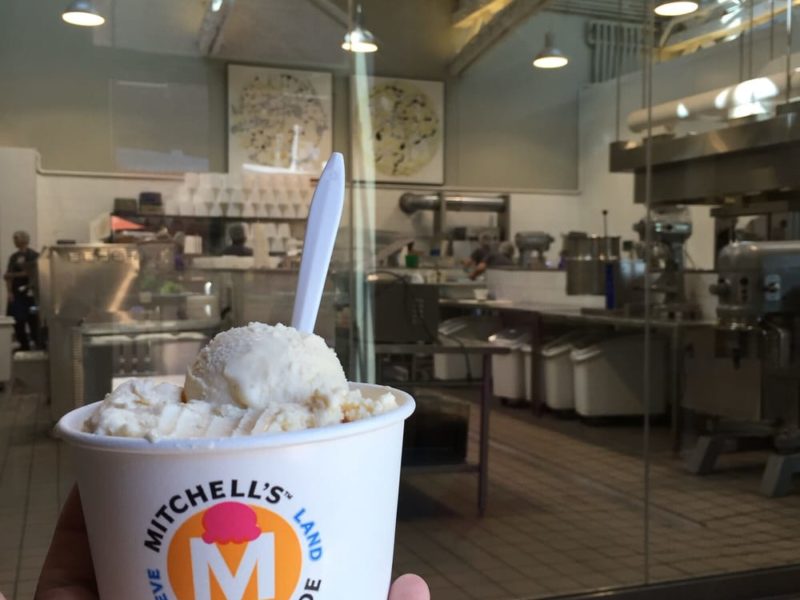 Ask almost any local Clevelander about their favorite ice cream, and they will point to Mitchell's. Hand-crafted inside their kitchen in the Ohio City location, Mitchell's ice cream consistently draws in locals and tourists alike for its unique and rich flavors, like the Ohio City exclusive Porter Chocolate Chunk. "No matter how many ice cream places I have tried, and I've tried a lot, every time I go home and get Mitchell's I think to myself, or say out loud, this is the best ice cream I've ever had," Ohio State junior Pauline Keselman said. The Ohio City location offers a tasting tour where you will learn about the locally sourced ingredients and how the ice cream is made.
3
P.M. Watch the Cleveland Indians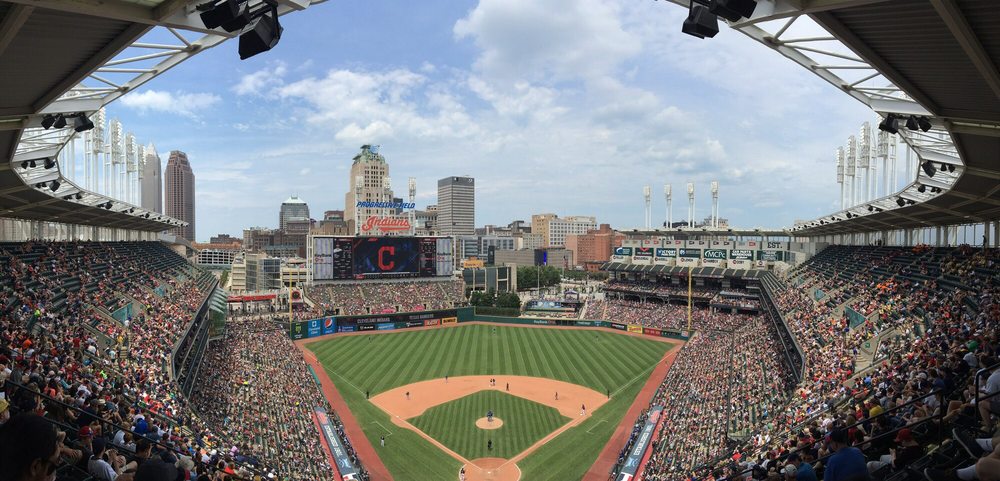 Catch an afternoon ballgame at Progressive Field to see the Cleveland Indians. Located right downtown, Progressive Field gives an awesome skyline view of Cleveland and features awesome traditions you won't want to miss such as Dollar Dog Night for dollar hot dogs and fireworks on Saturdays.
4
P.M. Visit Public Square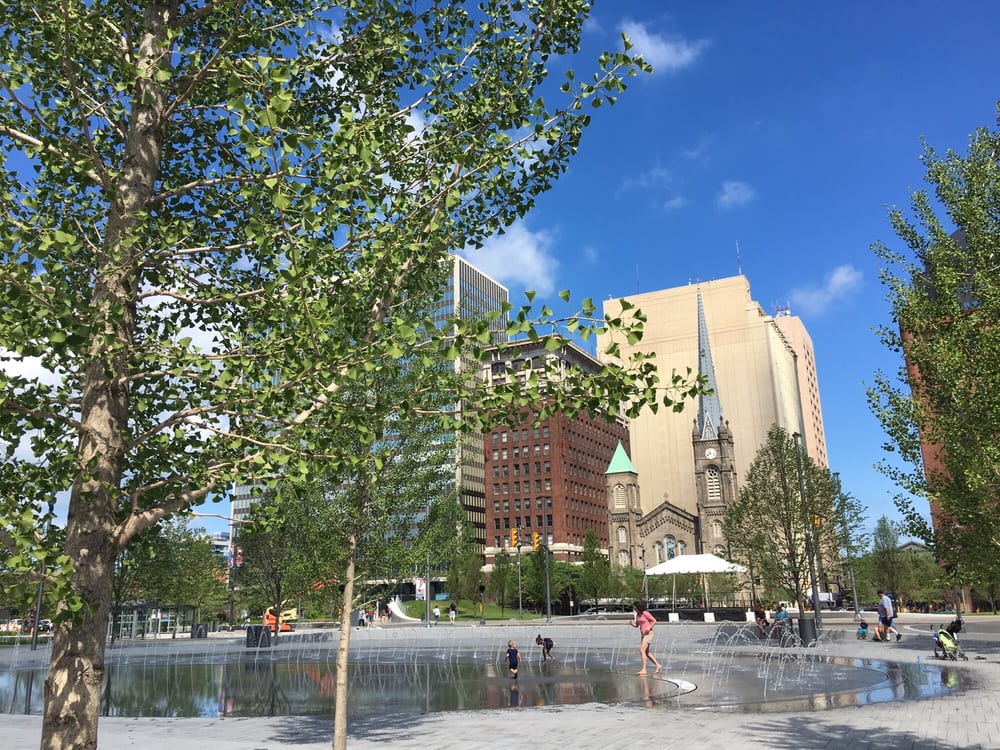 No matter the season, Public Square always offers something fun. In the winter time, skate off those ice cream calories in Public Square and get a beautiful view of downtown. You can bring your own skates or rent them for just $10. In the summer you can visit Public Square for Food Truck Fridays or Wade Oval Wednesdays for live local music.
5 P.M. Spot Celebrities at a Cavs Game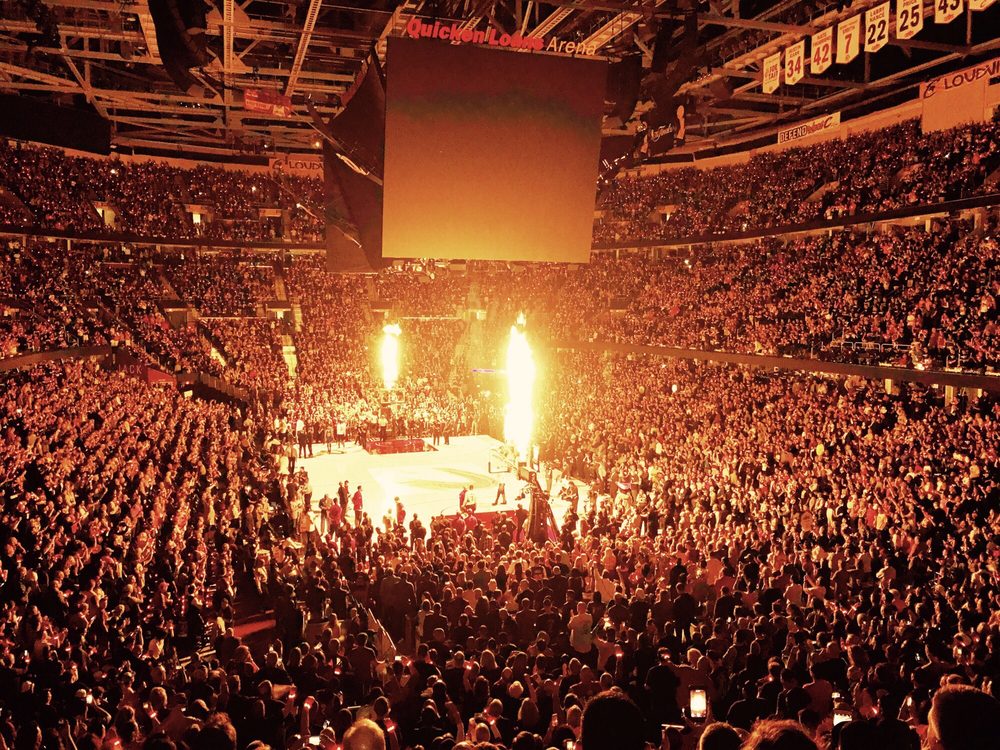 Just because LeBron left the Cavaliers doesn't mean you won't have an awesome time at Quicken Loans Arena. "Going to a Cavs game is cool enough on its own, but you also run the opportunity of seeing a Kardashian in person," Ohio State junior Maria Neville said. "Seeing Kylie was my favorite." To most Clevelanders, the Cavs serve as their main source of Cleveland pride. Going to a game will truly show you what Cleveland is all about.
6 P.M. Sunset at Lorain Lighthouse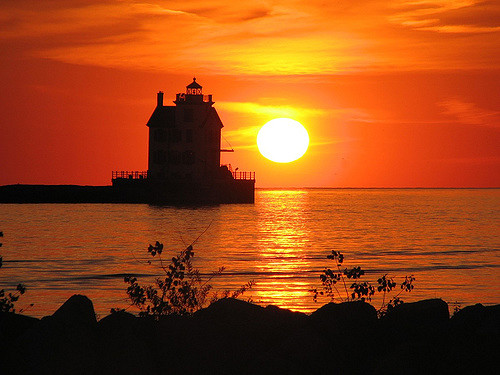 The beautiful and historic Lorain Lighthouse sits right on Lake Erie and gives a fantastic sunset view. Enjoy a wine sunset dinner or take a tour of the lighthouse as you watch the sun set over Lake Erie. A sunset dinner even includes a boat ride to and from the lighthouse and a private tour, so you definitely don't want to miss this beautiful photo op.
7 P.M. Dinner at the Marble Room Steak and Raw Bar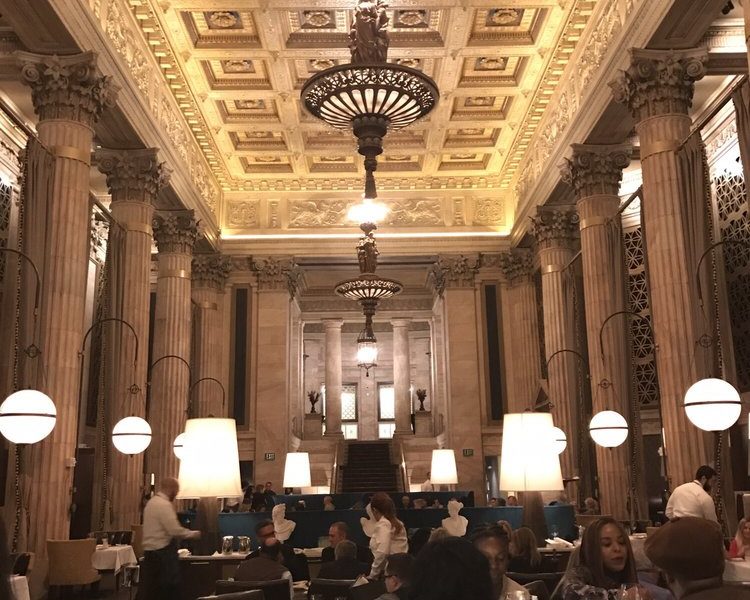 If you're feeling fancy, grab dinner at one of Cleveland's nicest and newest steakhouses, the Marble Room. Get a fancy steak, seafood or a cocktail and dine while listening to a live saxophone player and electric violinist on weekend nights. This restaurant has a lot of history that comes with the delicious food. Built in 1898, this building has served as a bank, apartment and now a restaurant. You can't miss the New York Strip on the dinner menu, it is delicious.
8 P.M. Show at Playhouse Square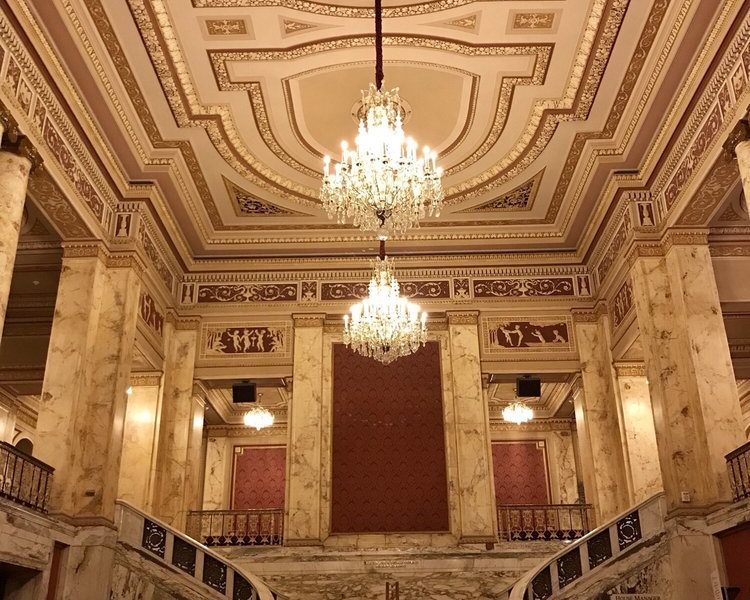 After an amazing dinner, head over to Playhouse Square to see a show or concert. As the country's largest performing arts center outside of New York, Playhouse Square has tons of unique events, ranging from seasonal performances to touring musicals like Phantom of the Opera. So before you start off a packed night in Cleveland, immerse yourself in culture from a nationally ranked theatre.
9 P.M. Get a drink at Dive Bar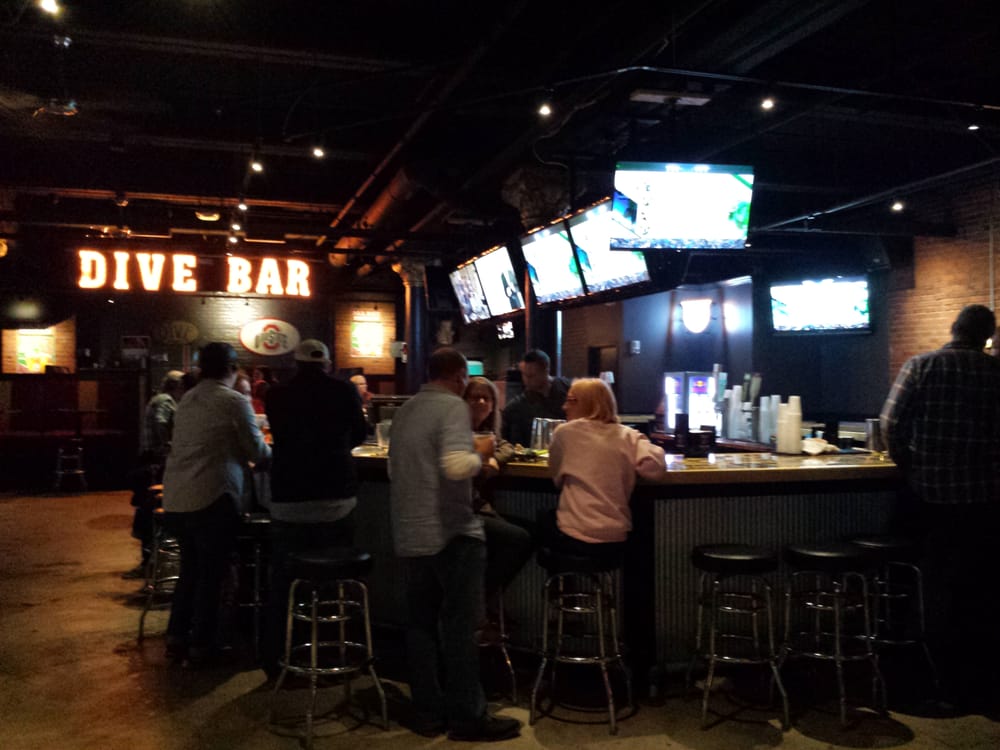 If you go to Dive Bar, you'll experience one of the most popular bars in Cleveland, no matter the season. Play some skee-ball at the door or watch a sports game on one of their massive TVs. Dive Bar attracts all the young folk from the area, so you're promised a great time.
10 P.M. See a concert at Cleveland House of Blues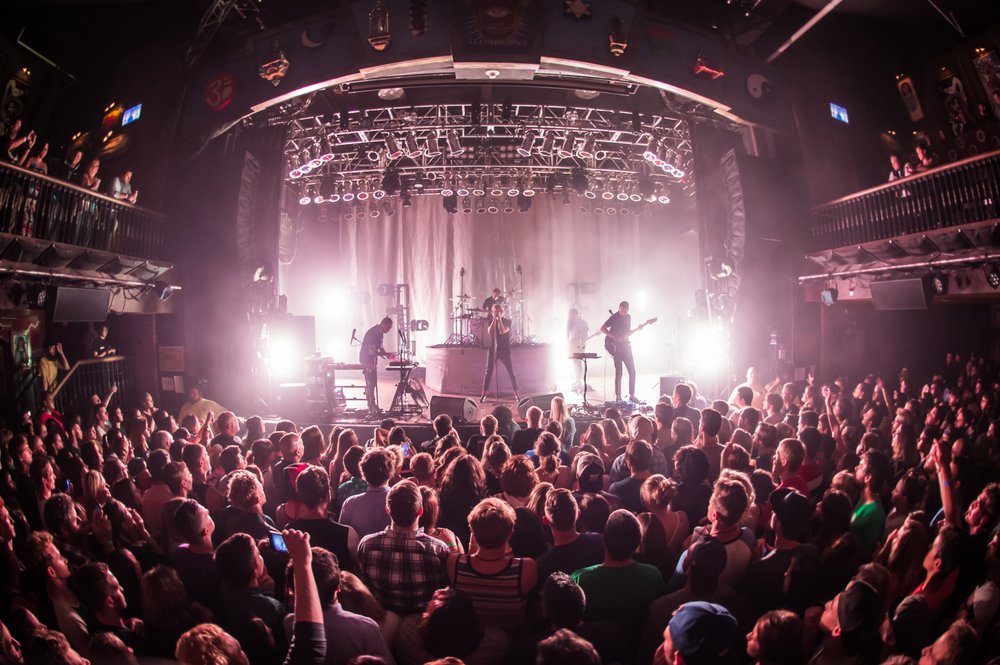 Cleveland House of Blues, one of Cleveland's hottest concert venues, always has something going on ranging from local rock and blues bands to touring musicians and bands. Enjoy classic southern cooking and even a gospel brunch on Sundays. The House of Blues has artists ranging from Wiz Khalifa to Frank Sinatra tributes, and even taco Tuesday every Tuesday, so you're always in for something fun.
11 P.M. Have a laugh at Pickwick and Frolic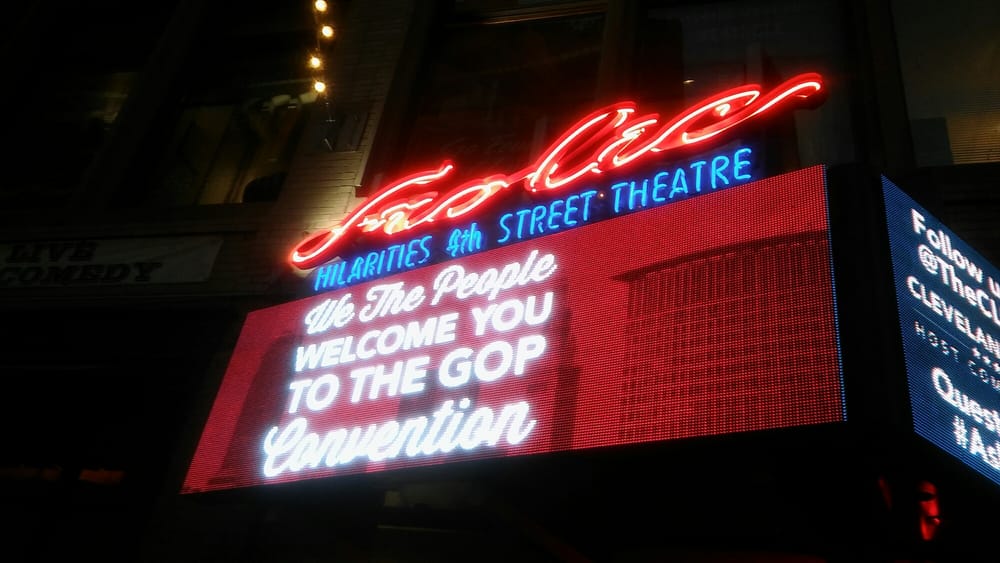 Head over to Pickwick and Frolic for a comedy show that will have you laughing all night. Pickwick and Frolic has outrageous shows, renowned comedians and raunchy late night performances that will leave you wanting more. Go see one of their famous drag shows or a touring comedian for a night you won't forget.
12 A.M. Play games at Punch Bowl Social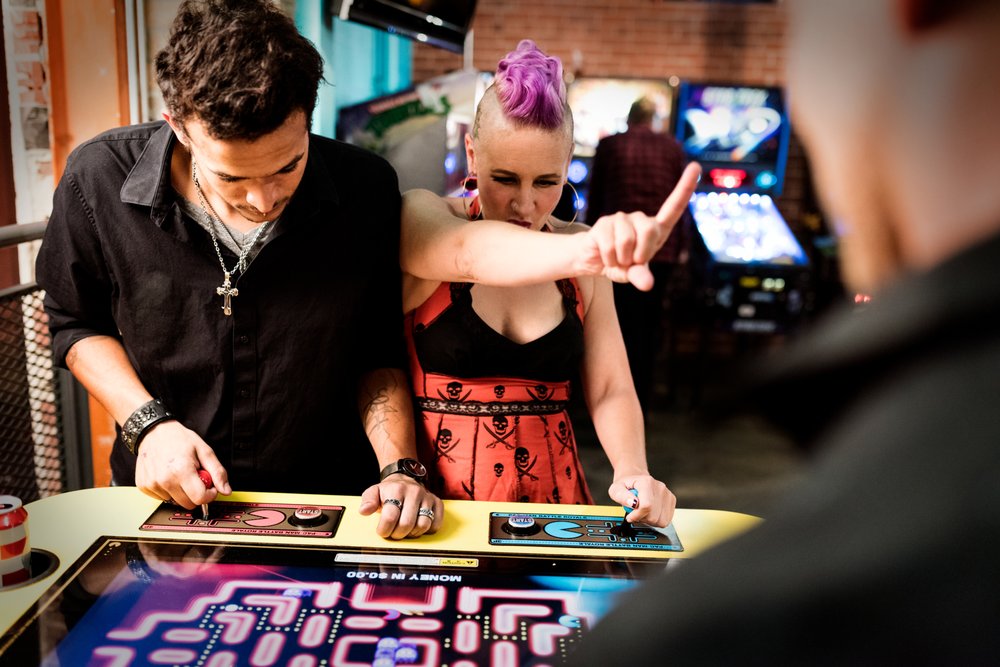 Often described as the "adult Dave and Busters," Punch Bowl Social will definitely start your night off the right way. This spot attracts a wide variety of young adults from the party crowd to people who just like to play games with their friends. Choose from tons of games like pool, shuffleboard or bowling and enjoy drinks and bar food on their rooftop patio.
1 A.M. Jack Casino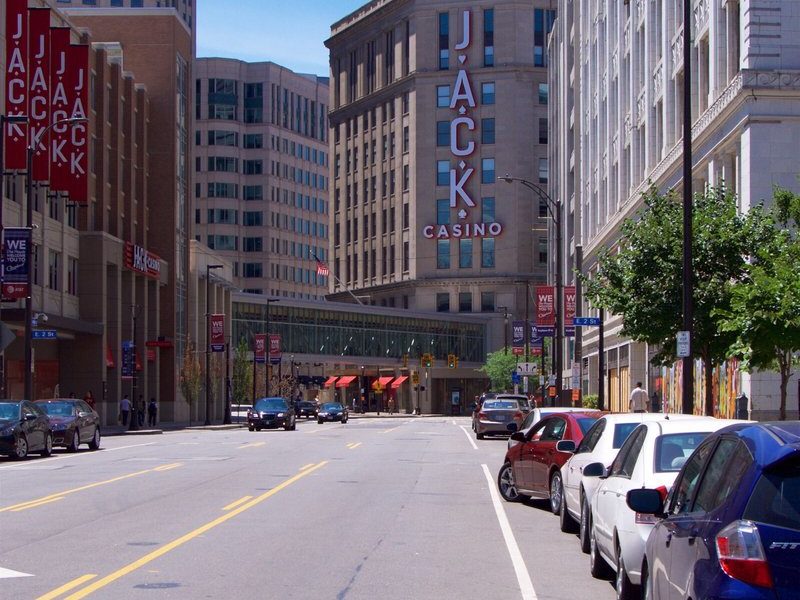 Located right downtown, Jack Casino has top of the line casino machines and table games that will make you lose track of time. "I went to Jack Casino for my 21st birthday and won $1,000!," Ohio University junior Casey Calvetta said. "So I definitely plan on going back." If you get tired of gambling, you can hop over to the food buffet and refill to keep your winning streak.
2 A.M. Drunk food at Taco Bell Cantina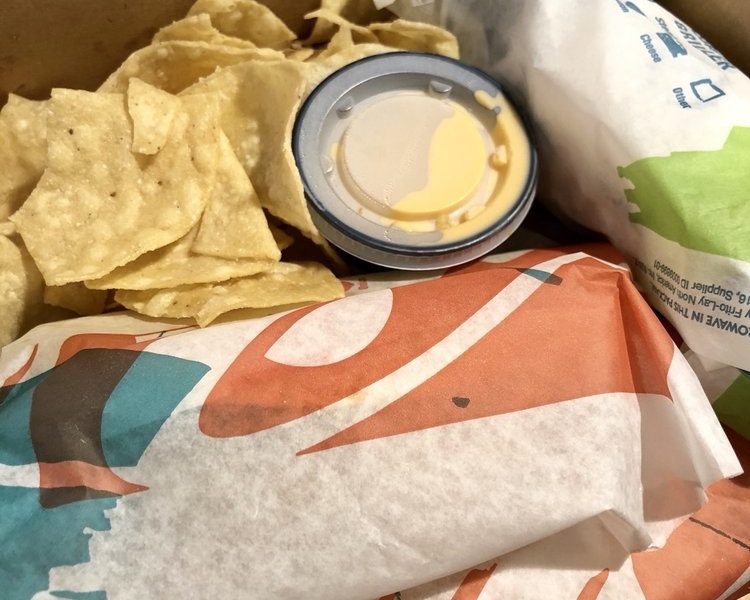 Taco Bell may not be the most appetizing meal, but when you roll out of a bar at 2 a.m., it sounds gourmet. Located right downtown on Euclid avenue, you can grab fast casual Mexican food, or even a drink at its bar. Cleveland drunkies flock over to Taco Bell Cantina downtown to fill their drunk stomachs. This leaves no shortage of entertainment in this environment.
3 A.M. Buy a mixtape on the streets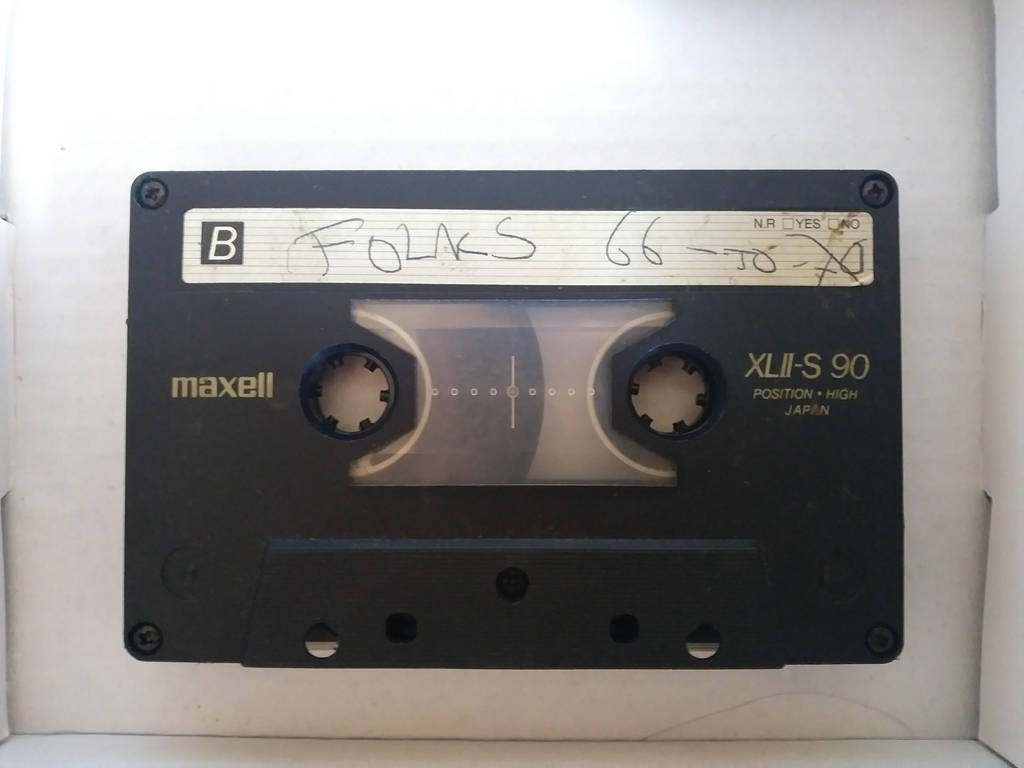 On your way to your crash pad in the downtown party areas like 4th street or 6th street, aspiring local musicians and rappers will probably solicit you to check out their mixtape. Why not support your local artists? Cleveland has tons of interesting people, so go ahead and take home a souvenir.
4 A.M. Take a nap at the Ritz Carlton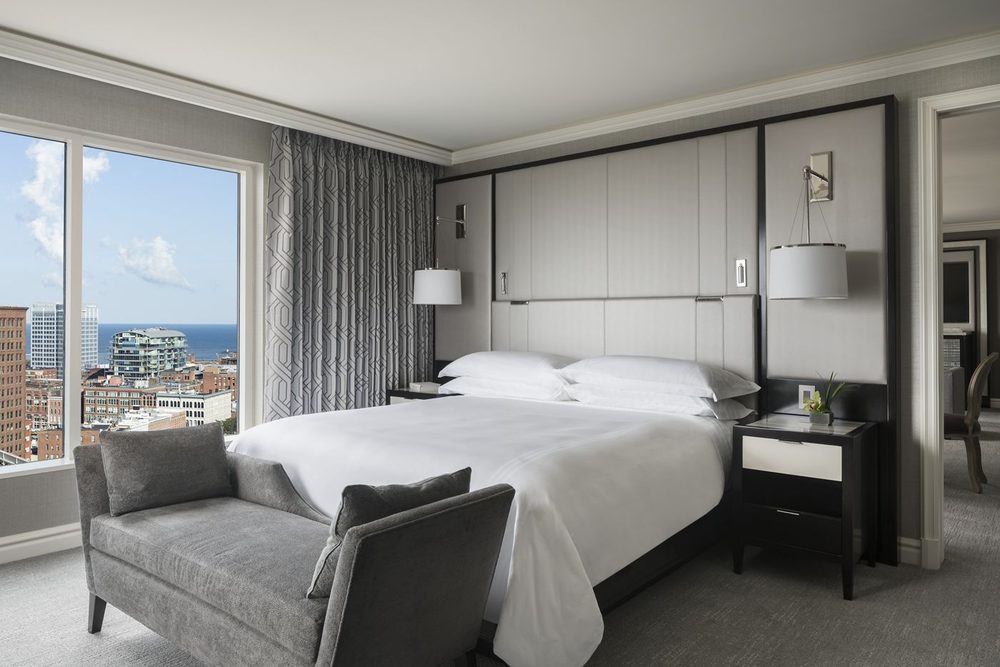 Don't forget to rest up while you're living it up in The Land. The Cleveland Ritz Carlton overlooks Lake Erie and has beautiful marble bathrooms and flat screen TVs. Ranked as the #1 hotel in Cleveland, the Ritz definitely has the necessary qualities for a hard-earned nap, so go ahead and treat yourself and do Cleveland right.
5 A.M. Watch the sun rise at Edgewater Park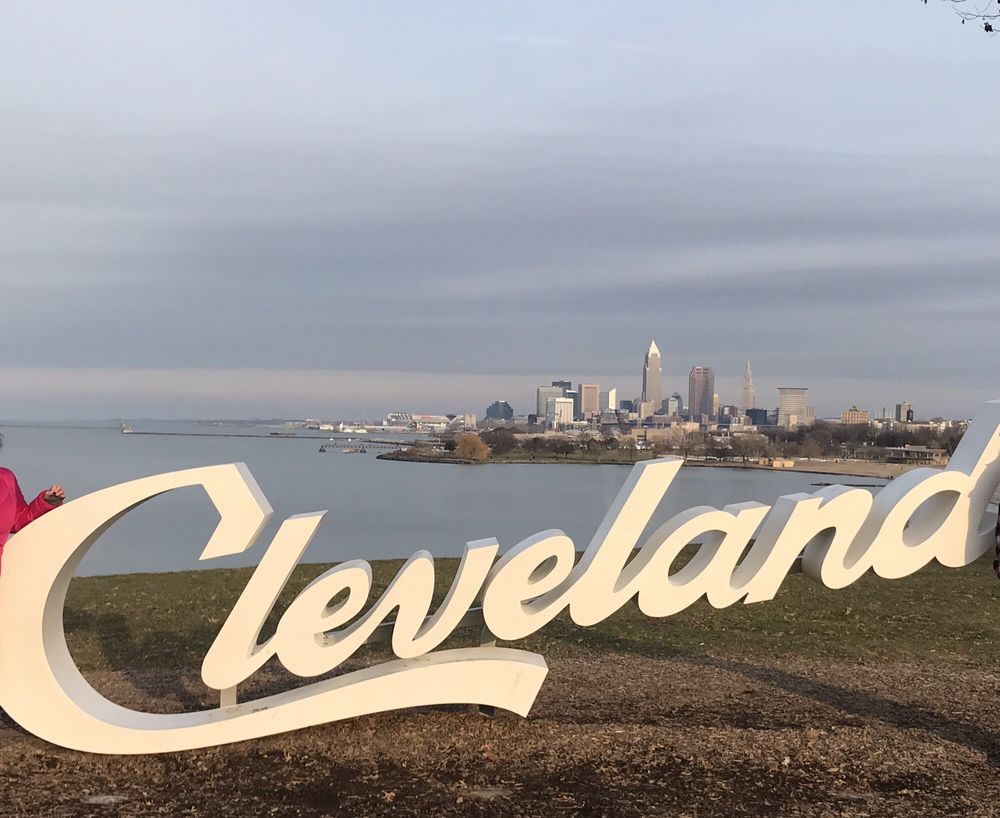 Wrap up your day in Cleveland by looking over the beautiful Lake Erie and take a touristy pic with the classic Cleveland sign. "Edgewater park is one of my favorite places to go in Cleveland. It's definitely underrated," Ohio State junior Emily Gilbert said. "Some of my favorite memories with my family are when we bring food with us to picnic while we watch the sunset." Stick around long enough and you can lay out on the beach and forget you're in Ohio. This beautiful view will leave a lasting impression on you and have you begging your friends to check out The Land.