Spring breakers and families alike call Cocoa Beach, Florida the perfect vacation destination. The area came to life in the 1960s as the American space program took off and the Kennedy Space Center went up. Cocoa Beach welcomes visitors from all over the world to enjoy its variety of favored restaurants, tourist hot spots and endless outdoor activities. Join the locals and learn the best things to try around town.
Find out how to fill 24 blissful hours with these things to do in Cocoa Beach.
6:00 A.M. Catch the sunrise at Manatee Sanctuary Park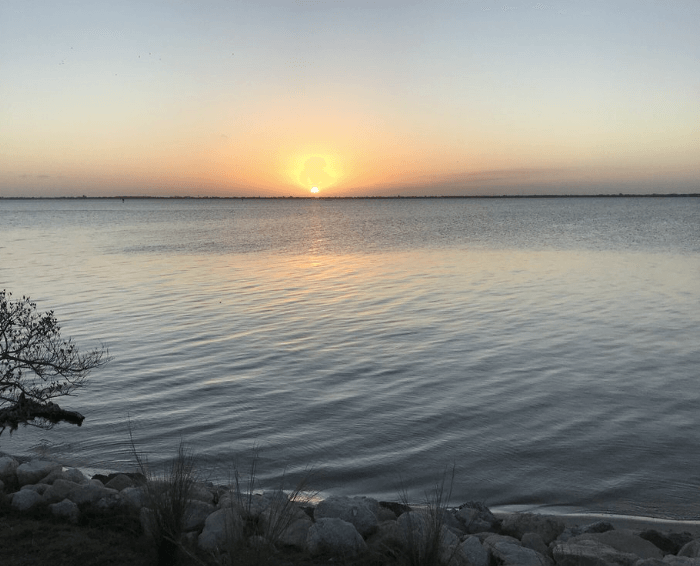 Have you ever given a manatee a belly rub? Head a few miles up to Cape Canaveral to visit this park on the Banana River. Set with exercise stations, horseshoe pits, places to picnic and a great boardwalk, this park lets you enjoy the sunshine without sweating through yoru clothes. While the signs state to not touch the manatees, you'll find it nearly impossible when they try to fit between your legs and roll over belly up for a nice rub down. Manatees, like many animal, tend to socialize more actively in the morning so give a visit to your friendly sea cows while admiring the stunning sunrise.
7 A.M. Watch the Sunrise at Paradise Beach and Park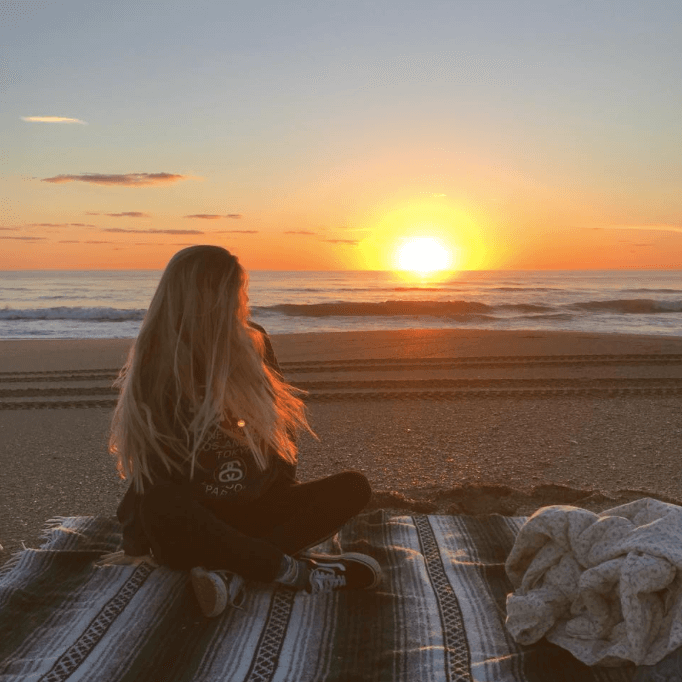 Take a beautiful drive down A1A to Melbourne to bask in the sunrise at Paradise Beach and Park. Everyone finds something to do since this park comes equipped with a volleyball court, park, pavilion and frequent visits from local food trucks. And parking comes free so enjoy the morning right.
8 A.M. Take a Kayak Tour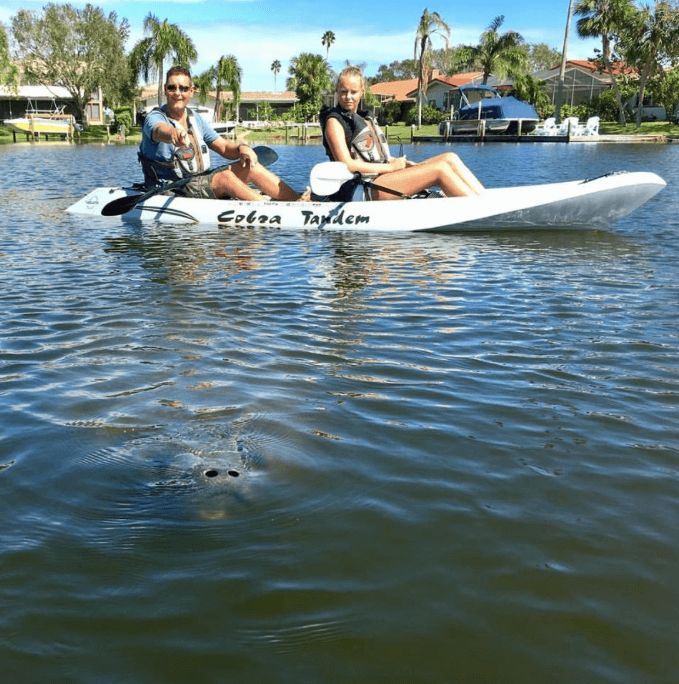 Have you ever kayaked alongside a dolphin? You might get the chance to when you take one of the Fin Expeditions Kayak Tours. Exploring the Banana River, you're bound to bump into dolphins and manatees (hopefully not alligators). Weave your kayak through the mangrove trees, whose large, tangled roots grow in the water.
9 A.M. Visit Kennedy Space Center Visitor Complex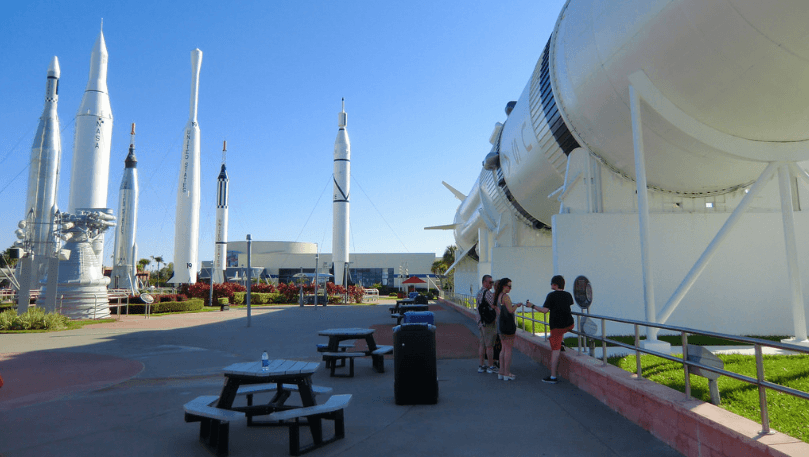 Explore historic spacecraft, catch an IMAX movie and hop on a bus to the spaceport at the Kennedy Space Center Visitor Complex. "You can see the very launchpads where we launched astronauts to the moon nearly 50 years ago," said complex employee Sarah Hansen. "Visitors can learn about what NASA is doing now on the International Space Station, the commercial crew program and their plans for launching humans to Mars." You might get lucky and meet an astronaut on your visit. You might get even luckier and watch a rocket launch from the space center.
10 A.M. Get wild at the Brevard Zoo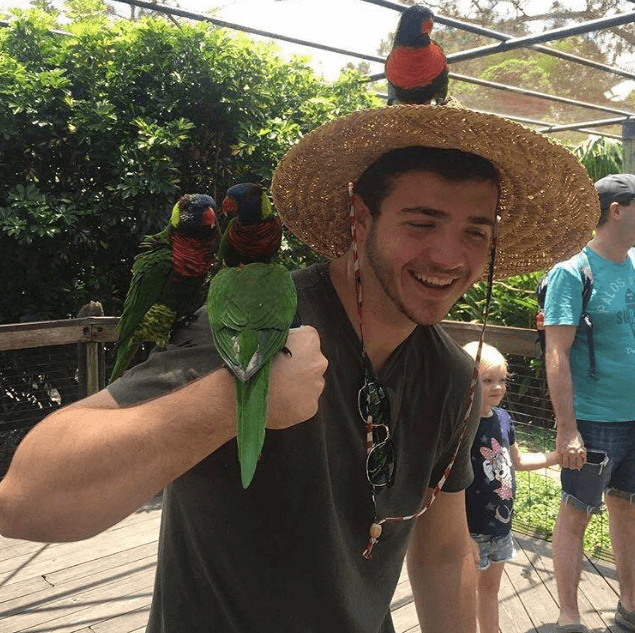 Feed the giraffes, let Rainbow Lorikeets perch on your arms and give the rhinos a back rub on a visit to the Brevard Zoo. When you finish checking out the wildlife from all over the world, go on a kayak excursion or race through the treetops on the Treetop Trek zip line tour. "The bird feeding has always been my favorite part of the zoo," said University of South Florida junior Anthony Morreale. "All these birds come land on you and it's really fun."
11 A.M. Grab Lunch at Da Kine Diego's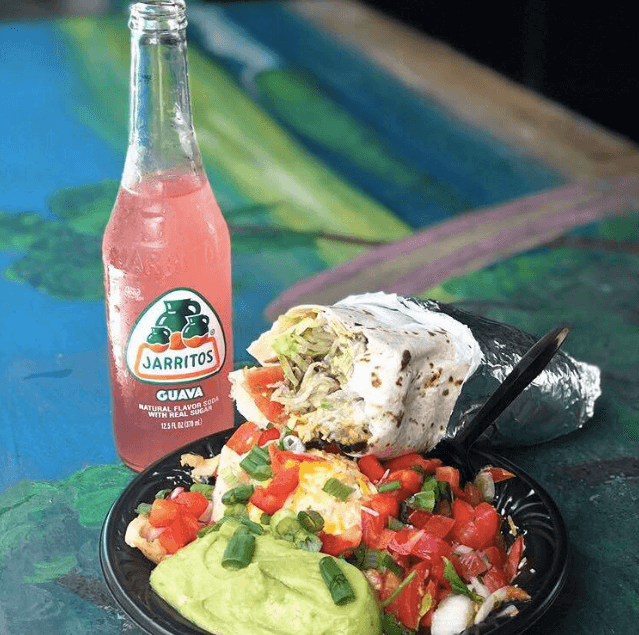 Let's taco 'bout the best burritos and tacos around. Locals and tourists alike enjoy the large burritos, appropriately named "insane burritos," at this beach-themed shack. With only outdoor seating, enjoy watching the rush of corporate suit-wearers collide with barefoot surfers from Da Kine's.
12 P.M. Watch vacationers set sail at Jetty Park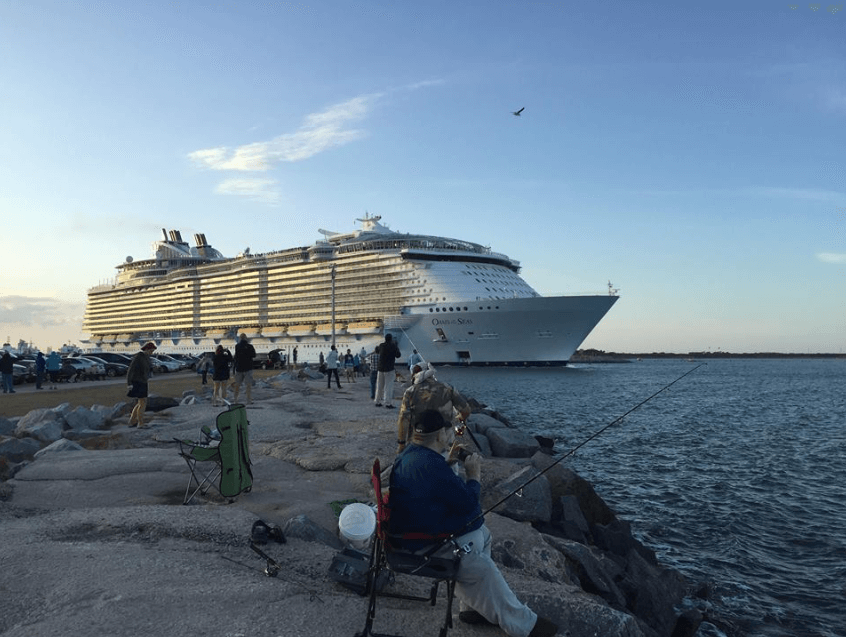 Jet up the road to Jetty Park in Port Canaveral to enjoy swimming, camping and fishing while enormous cruise ships set sail. Visitors can enjoy the port atmosphere all day by staying in one of the small cabins available near the water. Cruise lines like Carnival, Disney and Royal Caribbean use the port to welcome guests aboard. Watch cars line up along the water and wave goodbye to the happy vacationers on every cruise leaving the port.
1 P.M. Give surfing your best shot
Surfing champion Kelly Slater calls Cocoa Beach home. Learn to ride the waves where Slater first hit board to water. "I teach people of all ages from all over the world how to surf," said Cocoa Beach Surf Company Instructor Kialani McCutchan. "The people I teach are always asking me for things to do in Cocoa Beach and I never know where to start." Stores like Ron Jon and Cocoa Beach Surf Company offer lessons and other local instructors and camps also teach new surfers how to catch a wave. Any level of surfing experience is welcome, so enjoy a gnarly day with some great surf instructors. Try not to wipe out.
2 P.M. Admire the Foosaner Art Museum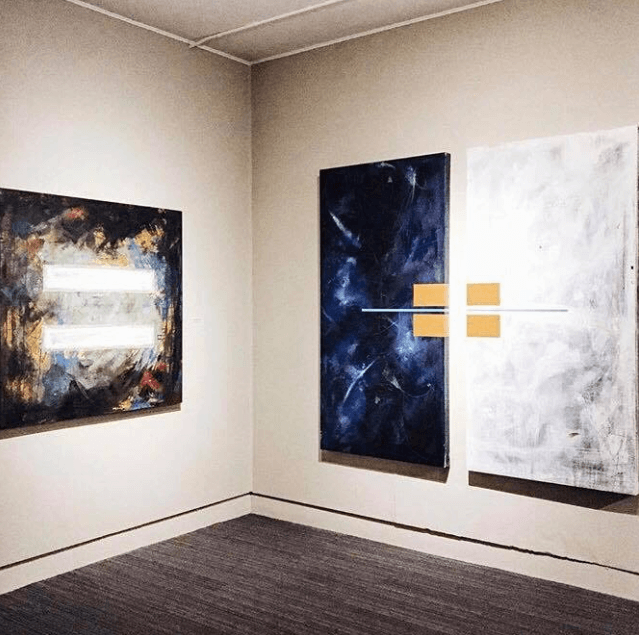 Take a class or workshop and observe the newest exhibits while celebrating its 40th year of operation. The Florida Institute of Technology, a nearby private college in Melbourne, operates this museum located in the Eau Gallie Arts District. You can find antique stores, art galleries and local art sprinkled around this area. The museum welcomes Jazz Fridays on the first Friday of every month, and also showcases a student exhibition.
3 P.M. Find a souvenir at Renninger's Flea and Farmers Market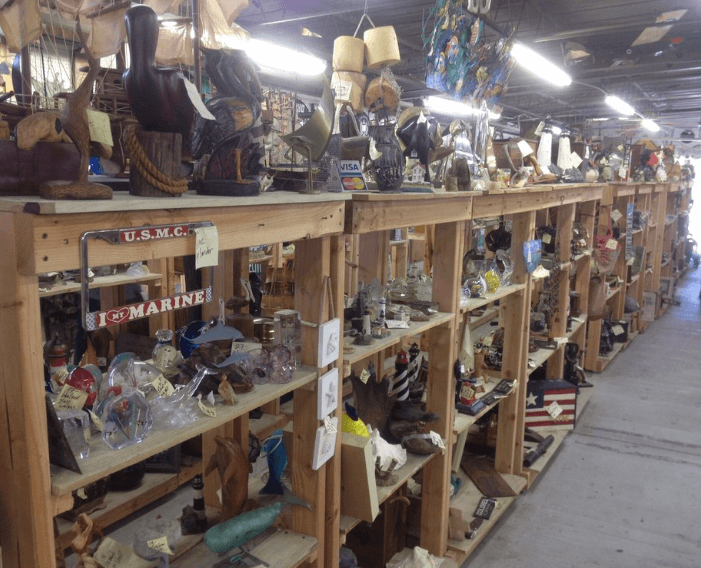 Renninger's only operates Friday through Sunday. Hop off 95 a few miles south to score fresh produce, vintage goods, puppies, handmade finds and more. "They have tons of stuff to look at. My favorite is the reptile store," said Zoe Jeardoe, who lives just south of Cocoa Beach. "You could spend hours there because of how big it is." Perfect for DIYers and cheap shoppers, everyone will find something unique here. And stop by for some funnel cake on your way out.
4 P.M. Visit the Exploration Tower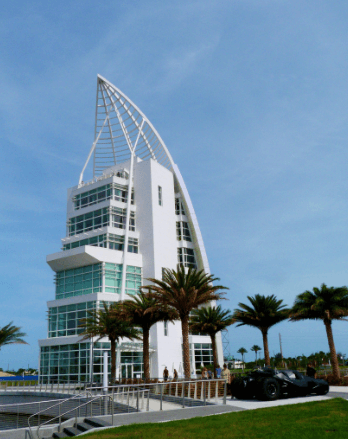 Discover the Exploration Tower starting on the seventh floor and working your way down through interactive exhibits and breathtaking views. On the fifth floor, simulate the job of a Port Canaveral Harbor Pilot. On the third floor, grab a seat in the theatre to learn about the port and Cocoa Beach's rich history. Pick up tips in this film on more fun activities to do in the area.
5 P.M. Grab a bite to eat at Pizza Gallery & Grill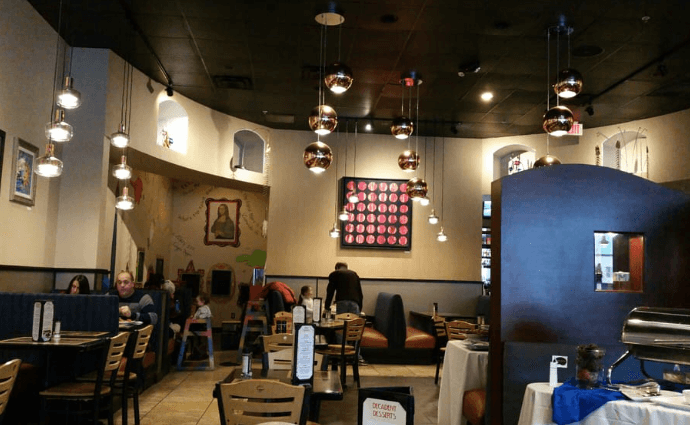 Chow down on ooey-gooey pizza and check out local art at the same time. Packed with fun events like Trivia Night and specials for everyone, Pizza Gallery is on The Avenue Viera, just south of Cocoa Beach. "Pizza Gallery has the best white pizza in the world," said University of Central Florida senior Riley Walden. "The restaurant has a dope atmosphere."
6 P.M. Enjoy the view at the Cocoa Beach Pier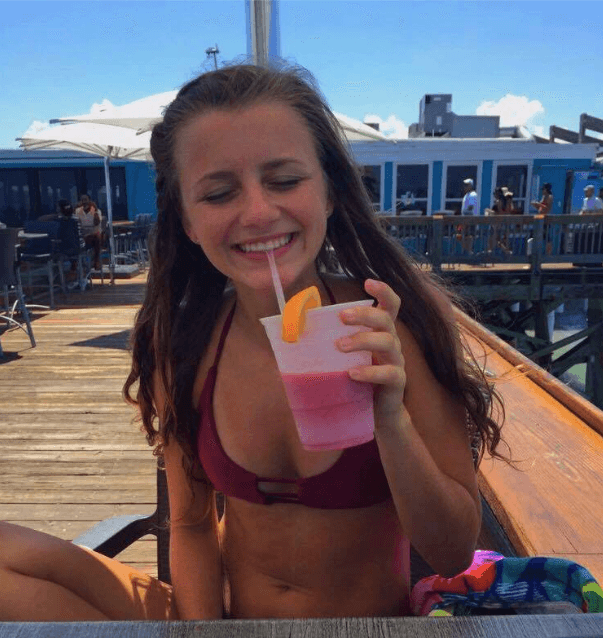 Stretching 800 feet over the sparkling blue waves, chow down on some great Cocoa Beach food at Pelican's Bar and Grill and bars like the Rikki Tiki Tavern on this world-famous pier. Rent some fishing gear to catch some tarpon, snapper or pompano. Hop right off the pier to challenge your friends in the volleyball court or admire the many surfers riding waves.
7 P.M. Wander around Cocoa Village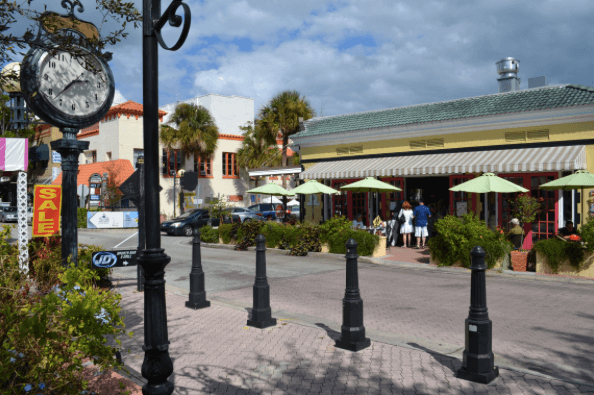 Hop on SR 520 and head west over the Banana and Indian Rivers to find this historic gem. The S. F. Travis Hardware store opened in 1885 and still runs business today. Tree-lined and riverside, catch a show at the Cocoa Village Playhouse or join the next Sip & Stroll, enjoying beer and wine as you meander through the best shops and restaurants around. "I love that there is something for everyone," said Ayla Bartels, who was raised in Cocoa Beach. "There's a theatre, restaurants, bars, a grassy area with a splash pad for the kids and it's all by the scenic river."
8 P.M. Catch the sunset at Lori Wilson Park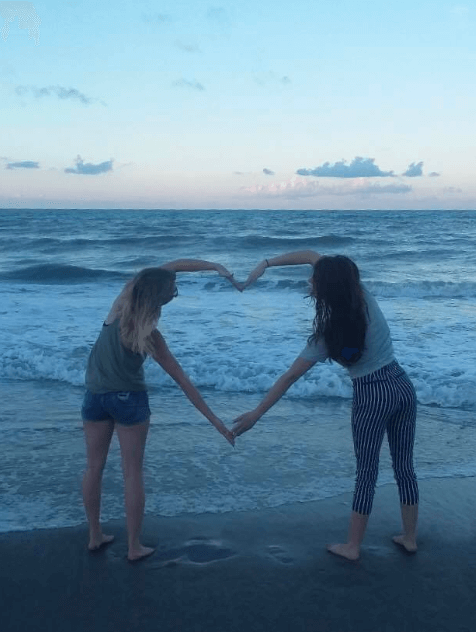 Watch the sky bloom into a collage of colors at Lori Wilson Park. Get your belly ready to grill out beachside. Before it gets too dark, check out the bird-watching area to see warblers, Painting Bunting, Scarlet Tanager and more.
9 P.M. Visit Florida Beer Company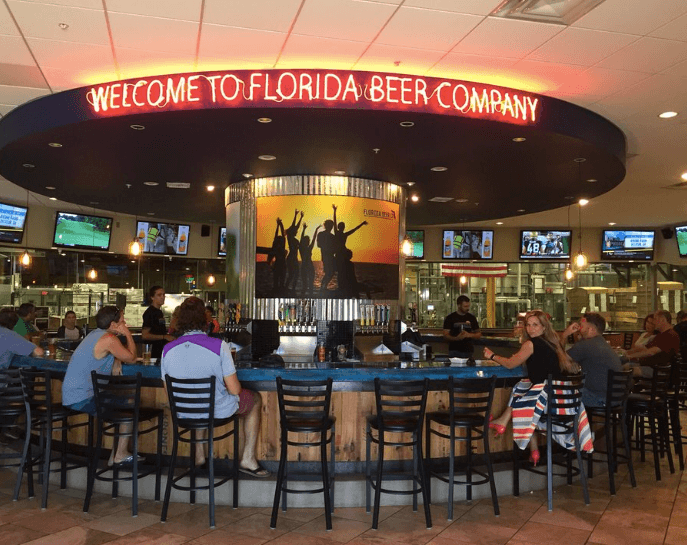 Florida's leading craft brewery deserves a mandatory visit. Explore a panoramic view of the Florida Beer Company in operation. The tasting room offers 12 to 16 different types of beer on tap for visitors to enjoy.
10 P.M. Enjoy a stroll through Downtown Melbourne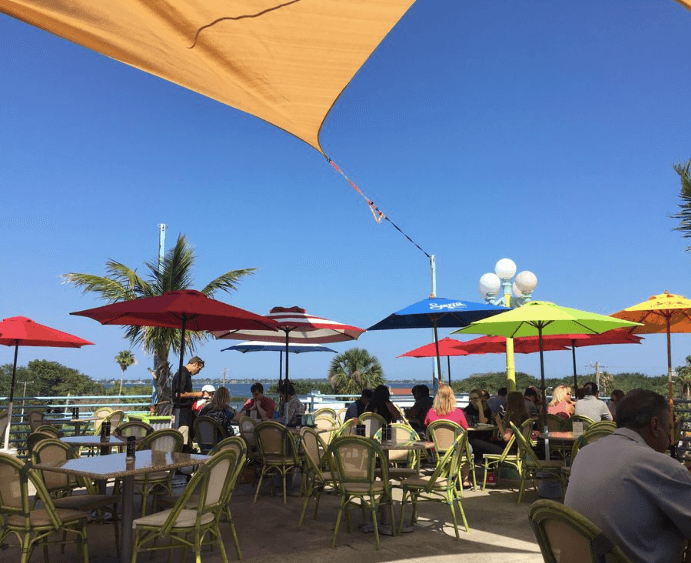 Trying to find the best place to bar hop? Downtown Melbourne offers tons of guaranteed to satisfy any food mood you find yourself in. When there isn't a Friday Fest happening, check out the unique art scattered around town. "I really enjoy walking down Main Street with my friends and grabbing some coffee at my favorite shop. The town has some cool history and it's really close to the river," said Anthony. Make sure to eat at The Mansion, a beautiful home built in 1905 now turned into a restaurant and winery. If you feel more of a global cuisine vibe, Matt's Casbah will hook you up with an outdoor patio, live music and a vibrant sushi bar.
11 P.M. Race around Andretti Thrill Park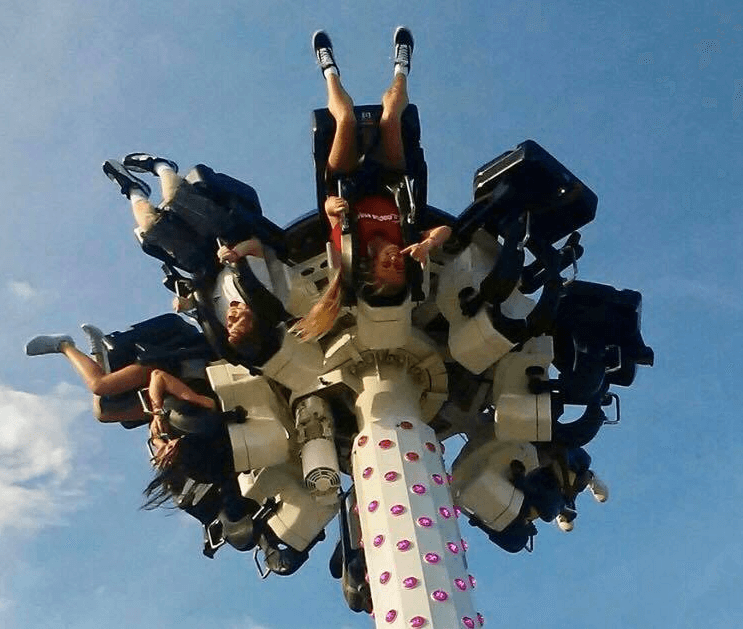 Feel like a kid again when you visit Andretti. Located about 20 miles south of Cocoa Beach, this thrill park offers everything: go-kart tracks, ropes course, laser tag, paddleboats and mini golf. "Racing around gives you a really euphoric feeling," said USF freshman Luke Morreale. "It brings back memories from being a kid." If you find yourself hungry after satisfying your inner child, munch on pizza, wings or nachos inside.
12 A.M. Spot Bioluminescence at the Banana River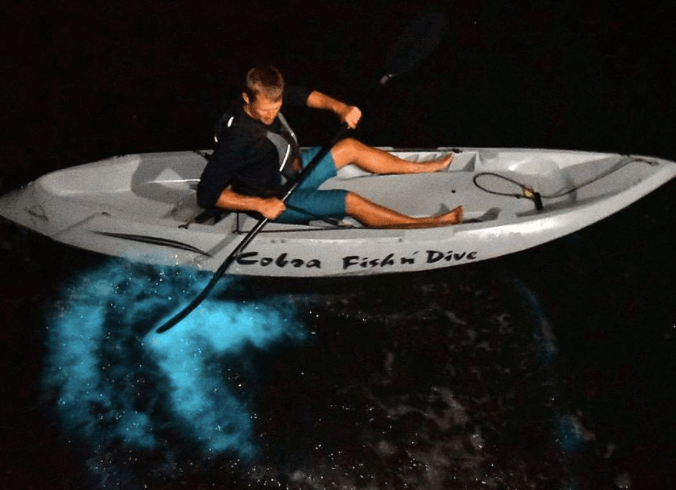 Imagine running your hand through water and watching your movement create little glowing blue waves. You can catch the peak of this breathtaking sight in the warmer summer season. Local kayak tour guides offer nighttime tours to see this natural phenomenon. A chemical reaction in a living organism causes this dazzling light, and anything from the motion of your paddle to a fish passing by will makes the water to glow. "It's so cool when you are on a paddle board because the whole bottom lights up," said Kaya McCutchan, a born-and-raised Cocoa Beach resident. "You can see it at the end of my street, but it's impossible to get a pic of it on your phone."
1 A.M. Grab a drink at Sandbar Sports Grill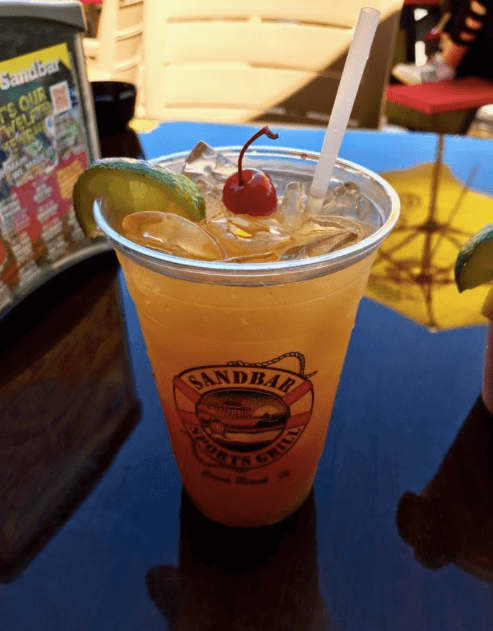 Taco Tuesday never tasted so good. Stop by this surfer-style beachside tavern for a fresh seafood or live music by local bands. If you feel up to it, try the famed Hurricanes. They range from Category 1 to 5, the higher the category, the higher the amount of rum. "I really enjoy Sandbar because of the amazing energy the staff has. When it's either busy or slow they really know how to work it," said Jessica Fleming, who grew up in the Cocoa Beach area.
2 A.M. Try out some tea at Island Root Kava Bar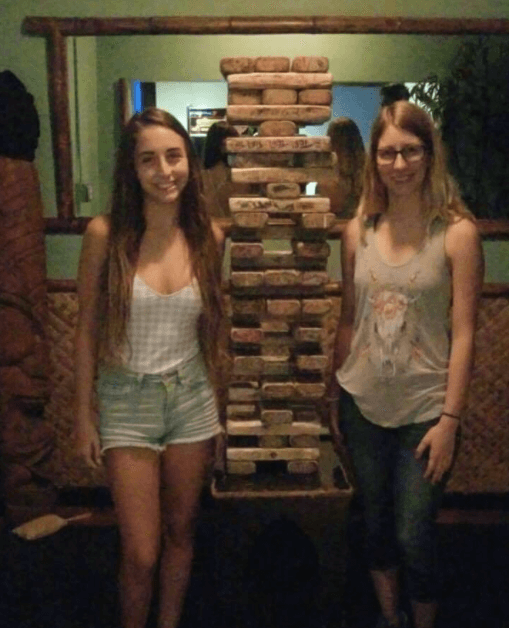 Soothe your soul with a South Pacific Kava experience you won't find anywhere else. This surfer-owned and operated bar in Melbourne stays open late for guests to play board games, arcade games and life-size Jenga. Plus they can jam out to live music or settle in for movie night. Did you leave your vape gear at home? Island Root lets your worries float away with their specialty e-juice selection.
3 A.M. Indulge in southern grits at Waffle House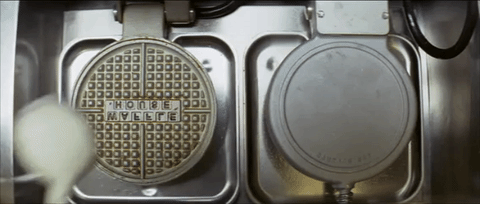 Hangry in the middle of the night? Waffle House has got you covered. A cultural icon of the South, WaHo never closes and welcomes hungry customers 24/7, 365 days a year. You can find the nearest Waffle House right off A1A near the beach. The restaurant's best go-to meal any time of day? The All-Star Special. Play your jam on the juke box while watching your food cook to perfection.
4 A.M. Get some retail therapy at Ron Jon Surf Shop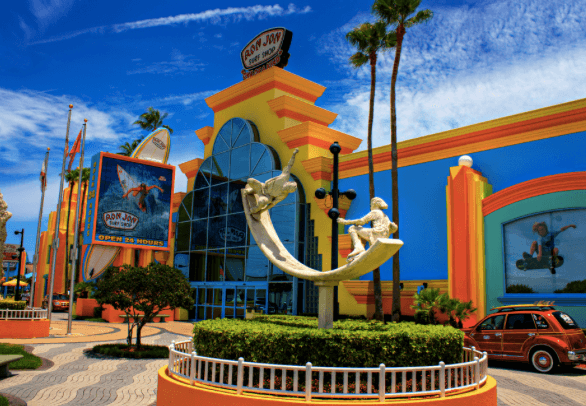 Surf's up at the largest Ron Jon store off the A1A in Cocoa Beach. Stocked with clothes, bathing suits, beach gear, souvenirs, skateboards and surfboards, the store welcomes visitors from all over the world. "Ron Jon is really about their community and pro surfers like Kelly Slater and the Hobgood brothers will come in and sign autographs," said local resident Mary, who used to work at the store. "It was always a very comfortable environment and everyone was happy to be there."
5 A.M. Grab a Cold Brew for the Beach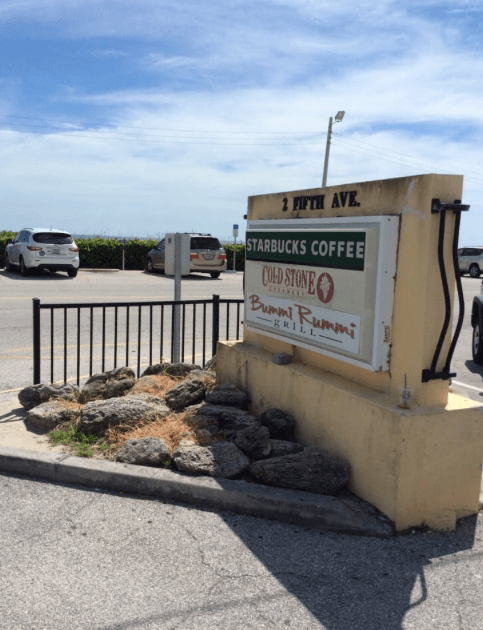 Starbucks and the beach—name a better duo, I'll wait. Down A1A you'll find this beautiful Melbourne beach with a Starbucks for the early birds waiting for another breathtaking sunrise on the Atlantic. Parking is limited, so stop by before the mad caffeine rush.