Orlando, The City Beautiful, has more to offer than Disney World. Boasting liveliness and diversity, it comes as no surprise that this city stands out as one of the most popular tourist destinations in the country. As the home to the largest university campus in America, the University of Central Florida, you can find cheap deals for college students around every corner.
Check out 24 things you need to experience on your next trip to the Sun Belt.
8 A.M. Wake Up at the White Wolf Café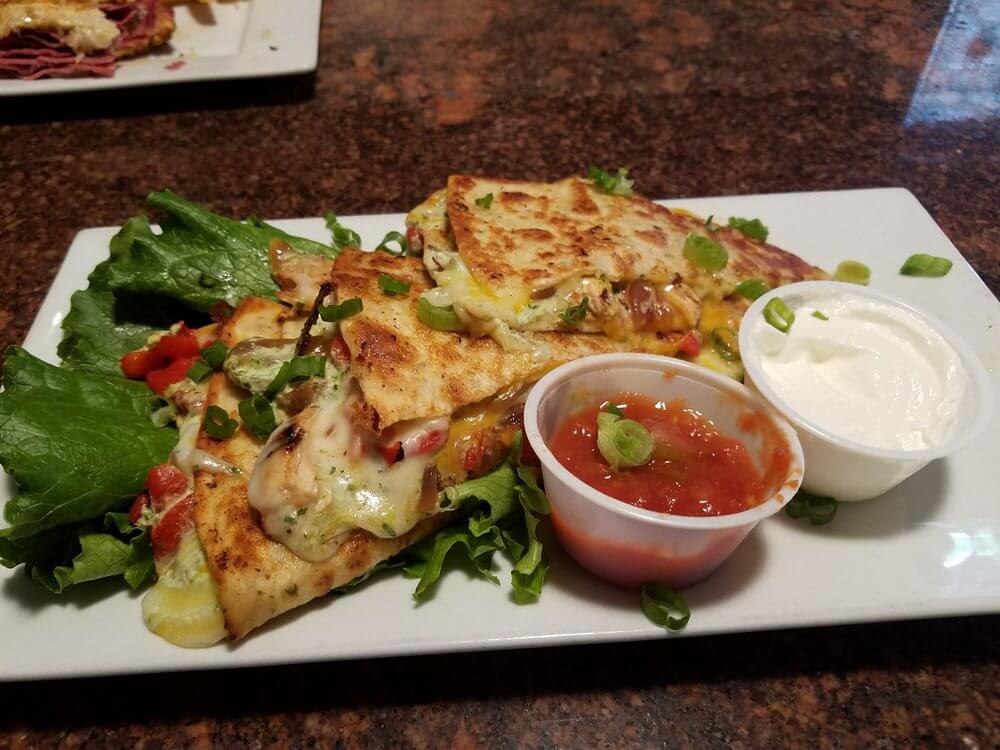 What better way to enjoy an early morning wake-up call than trying out a new café? "When you walk up they have plants and flowers all surrounding the entrance and the inside is a bunch of different interesting things [lamps, antiques and artwork] thrown together. Their menu changes depending on the weekday, but their Sunday breakfast is to die for," said UCF junior Julie Menah. Enjoy a light breakfast or dine like a king and leave both yourself and your wallet feeling full and happy.
9 A.M. Get Outside at Wekiwa Springs State Park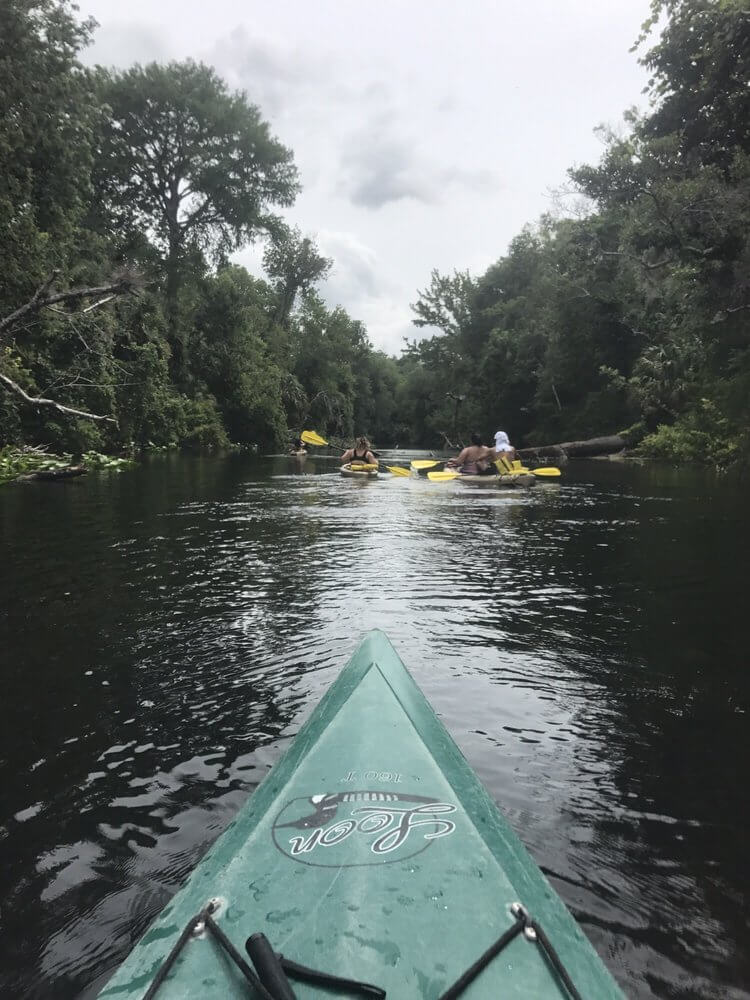 This 13-mile state park provides you with limitless options for your outdoor adventure. For a peaceful outing, host a picnic, give a try at geo-seeking or use some binoculars for bird-watching. If you'd prefer a more active trip, go on a hike, get lost in a kayak or take a dip in the natural spring. The best way to experience Central Florida wildlife? Simply immerse yourself in it. You can't find a better place to do that than Wekiwa.
10 A.M. Believe the Unbelievable at Ripley's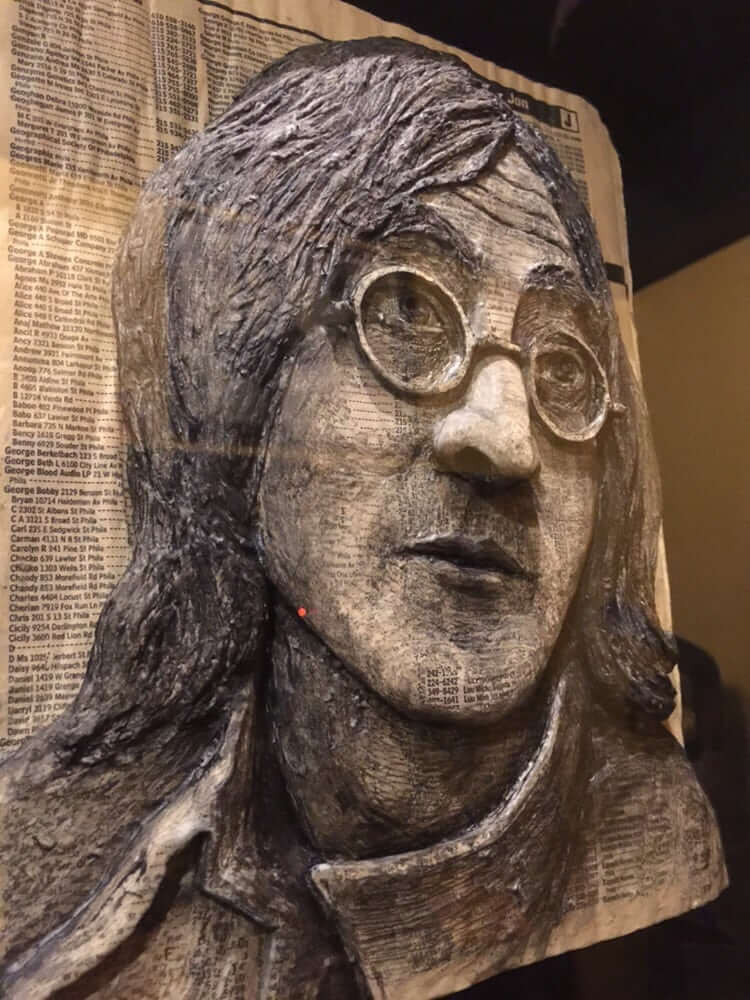 If the weird and bizarre fascinate you, then Ripley's Believe It or Not! Orlando Odditorium must be a stop on your list. They offer 600 interactive exhibits and artifacts, guaranteeing that every visitor discovers something strange to fit their fancy. Located in a sink hole, the weird times begin before you even enter the building. Prepare to have your mind blown with vampire-killing kits, medieval torture devices and cannibal skulls, among many other oddities.
11 A.M. Shop 'til you Drop at Waterford Lakes Town Center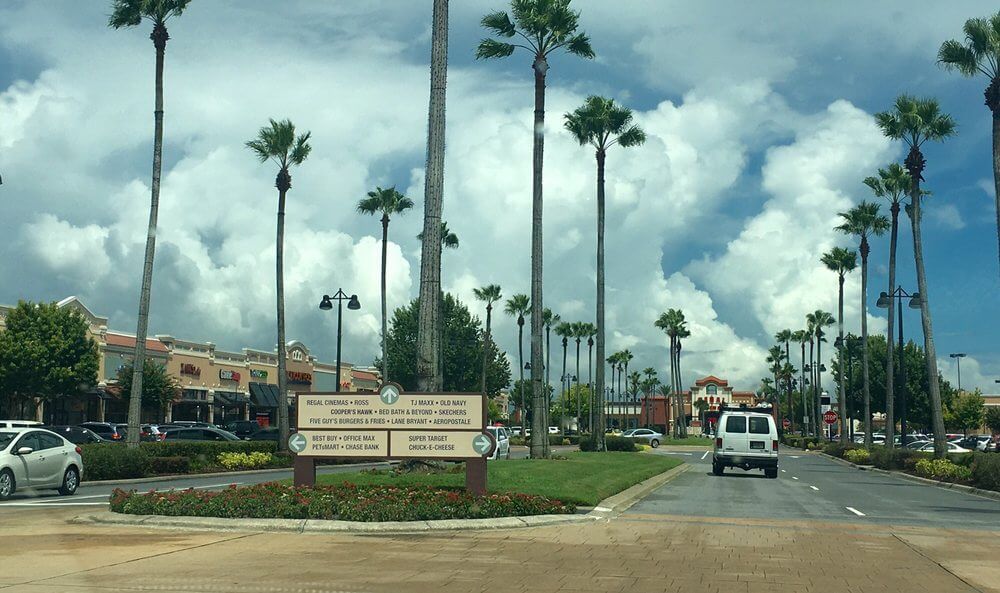 The center offers more than shopping, bearing the description of "an outlet mall full of adventure," according to UCF freshman Brine Bennett. With dining options varying from Greek to Chinese to homestyle, you won't be able to resist picking up a tasty treat from the food court. Get tired of shopping? Don't stress. You can catch a movie or relive your childhood at Chuck-E-Cheese, all without leaving the center.
12 P.M. Get Dizzy with Universal Studios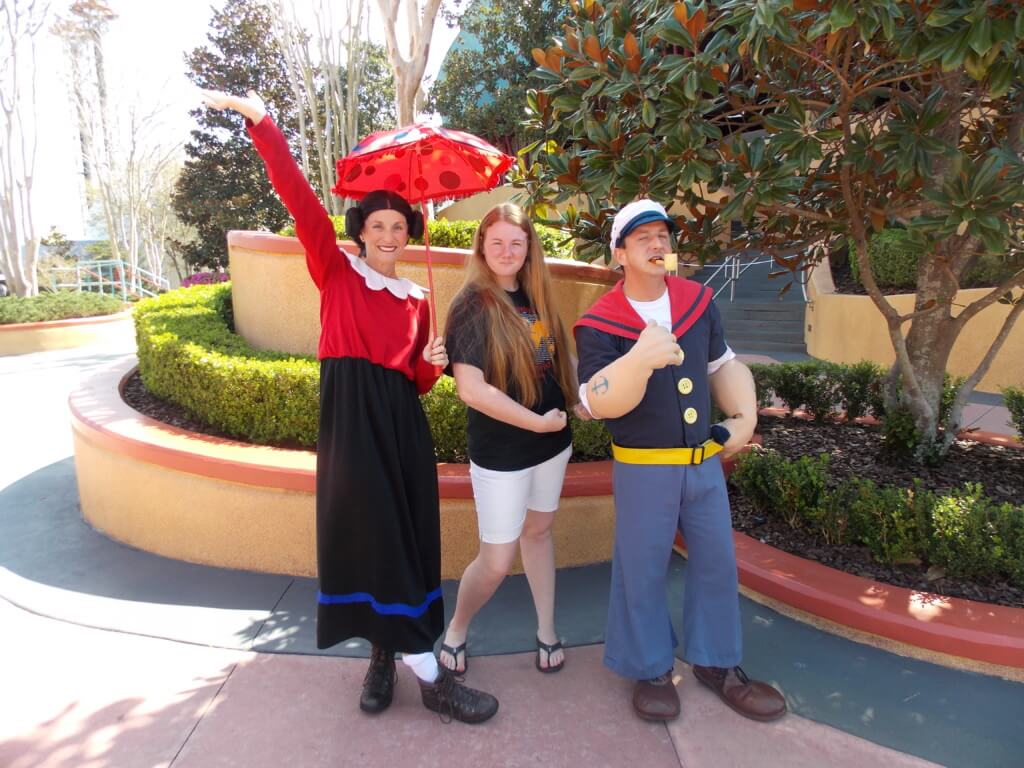 It may seem obvious, but let's be real—an Orlando adventure would be incomplete without this famous stop. Enjoy your time away from the real world in one of the city's numerous theme parks. Fill up on butterbeer as you explore the newest additions to Harry Potter World, or take a trip down memory lane in the Cat in The Hat section of the park. Just don't forget your sunscreen.
1 P.M. Get Cultured at the Orlando Museum of Art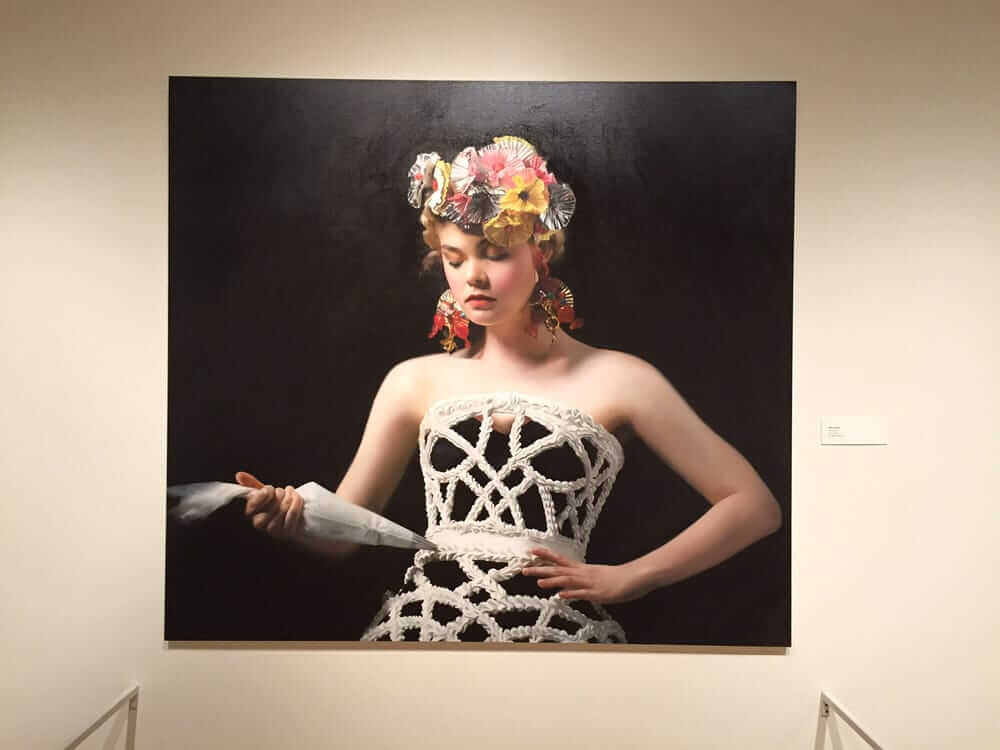 Get out of the sun and experience another side of Orlando's culture with one of the most profound museums the city has to offer. Current exhibits include "Virtual Views" and "Baggage Claims," with one highlighting our future and the other exploring our past. Just as artists evolve, so do the pieces available for viewing. Exhibits change every couple months, but exact timelines depend on the artwork itself. Enjoy the power of creativity and get inspired by the breath-taking works on display.
2 P.M. Lunch Time at Lazy Moon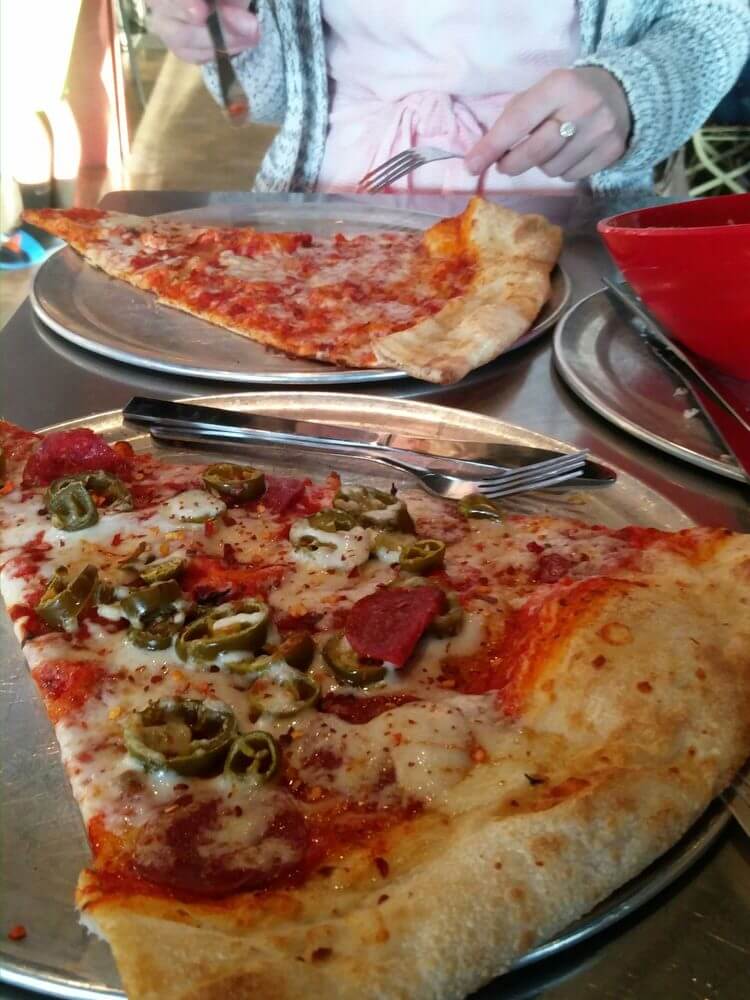 Take a break from your fun-filled day at the laziest restaurant in town. Known for their homemade pizza with an endless choice of toppings, expand your palette and try something new. I mean, how many pizza joints offer tempeh as a topping? While you wait for your pie, join a laid-back game of bocce on the inside courts and make some new Orlando friends.
3 P.M. Enjoy Marine Life at SeaWorld
The deep blue sea seems equal parts fascinating and terrifying. Discover what lurks beneath the surface at a safe distance with SeaWorld's interactive exhibits and shows. From dolphins and manatees to penguins and whales, you're bound to find your new favorite aquatic animal and get to meet them up close and personal. After seeing a show, test your wild side with their water-themed coasters in the park. Get ready to have a splash of a time.
4 P.M. Explore the Orlando Science Center
Channel your inner nerd. Let your curious side take over so you can soak up all four floors of interactive exhibits at this awesome museum. You can catch a live programming or explore on your own, but either way you'll have tons of fun. Fulfill your childhood career goals in the center, where you can become anything from a weather forecaster to an archeologist for the day.
5 P.M. Zip into Forever Florida
Calling all adrenaline junkies: This stop will let you get your fix of thrills. Forever Florida offers Trail Buggy tours and horseback adventures, but most exhilarating of all are the zipline courses. You can ride solo on one track, race a friend on another or experience the first ever zip coaster for the thrill of a lifetime. What better way to catch the sunset than flying into it with friends?
6 P.M. Pick-me-up at Achilles Art Café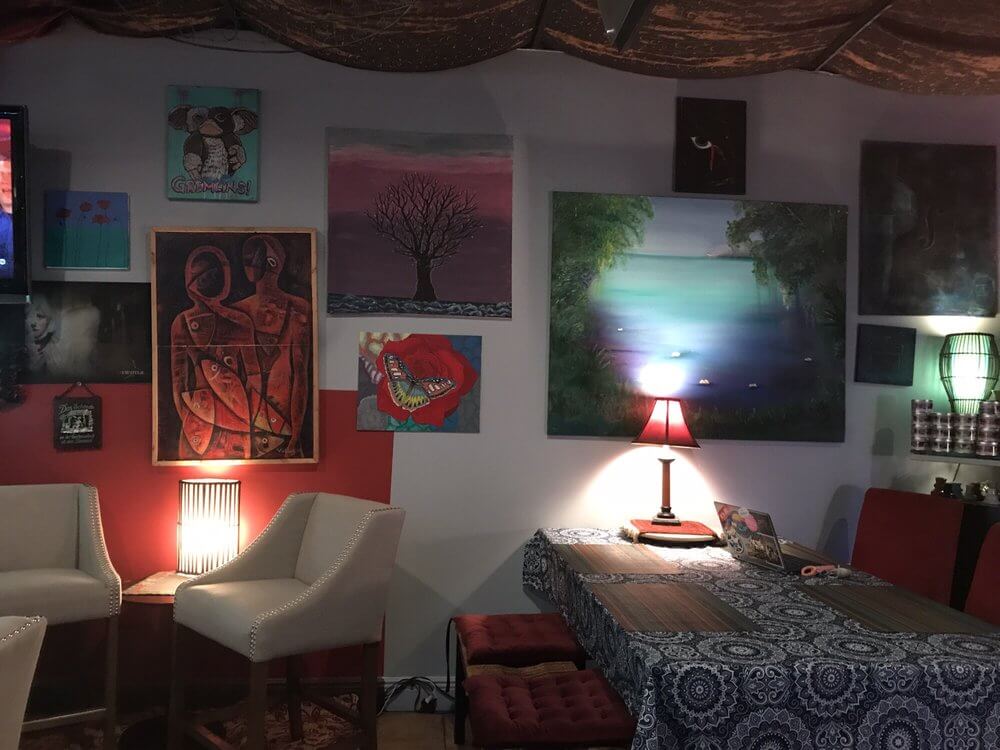 Before a night full of plans that skip sleep on the itinerary, take some time to refuel with some delicious drinks. Not a coffee addict? No problem—enjoy the relaxing ambiance with tea, smoothies or wine instead. "It's a cute café that gives you old school coffee shop vibes. Their menu also includes small sandwiches, not just drinks," said UCF sophomore Tiana Wiley. Achilles offers the perfect rest stop to sit down and relax after a day of fun in the sun.
7 P.M. Hit the Florida Mall
Sure, most students are ballin' on a budget. But even if you just window shop, the Florida Mall deserves to be seen in person. With over 250 dining and shopping options to check out, you could spend all day getting lost in the maze of stores. Make sure to stop in at all the exclusive places like the M&M's World store and Carlo's Bakery for a unique shopping trip and some sweet snacks.
8 P.M. See the City in the Coca-Cola Orlando Eye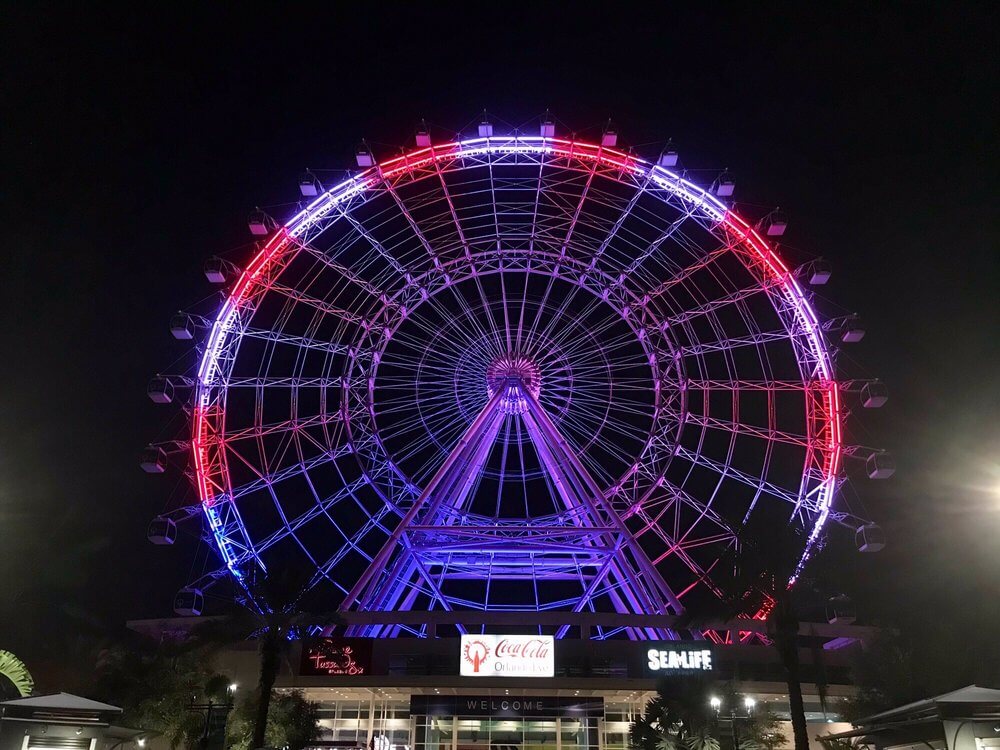 What better way to see Orlando lit up in all its glory than from a Ferris wheel 400 feet up in the air? If heights don't suit you, you may want to skip out on this one, but if your stomach can bear it, the view beats out the cost tenfold. You'll see for yourself why Orlando gets its reputation for being a city full of magic when you experience it from an aerial perspective. Plus, this provides the perfect opportunity to get cozy with a cutie.
9 P.M. Crack up with SAK Comedy Lab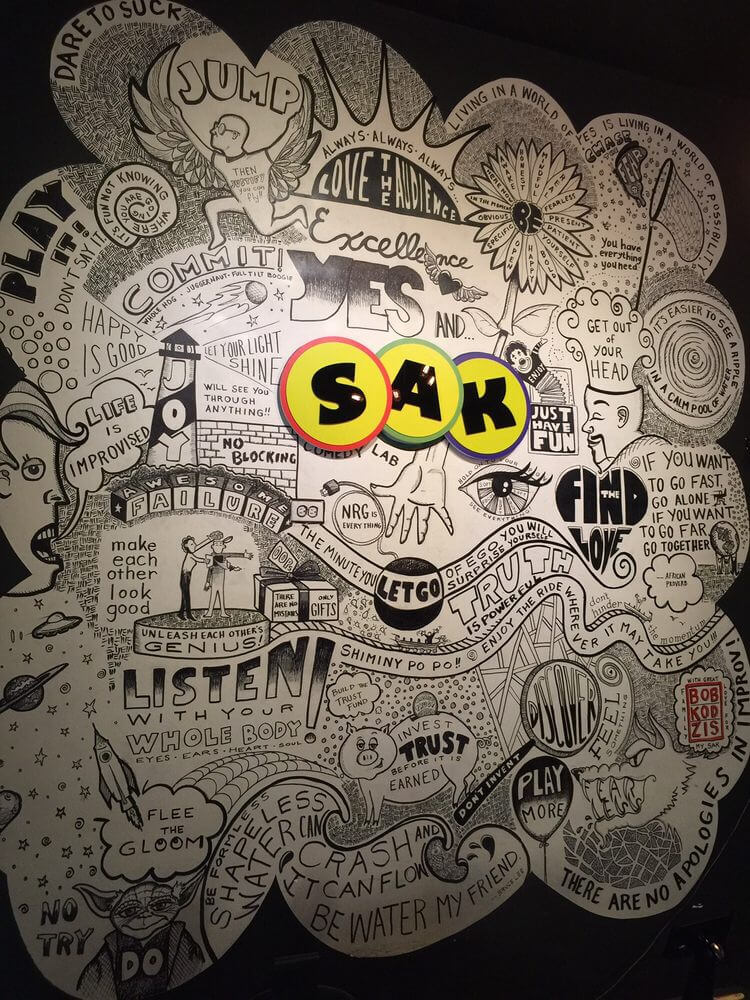 Prepare for a night full of laughs at Orlando's hottest comedy spot. With improv events almost every night of the week, catching a show shouldn't be too hard of a task. Performances feature both professionals and amateurs, so check out their website for the line-up before purchasing your tickets. You never know who you might see, especially since famous comedians like Wayne Brady got their start right here at SAK.
10 P.M. Feel the Music at BB King's Blues Club
You can never really say you've heard true rhythm and blues until you experience the music live and in-person. BB King's has a live band every night for diners to enjoy for this very reason. The Motown, jazz and rock 'n' roll influences will have you moving and grooving before you know it. Let loose and let the music take over. After you leave, you'll definitely want to make a blues Spotify playlist.
11 P.M. Happy Hour at Habs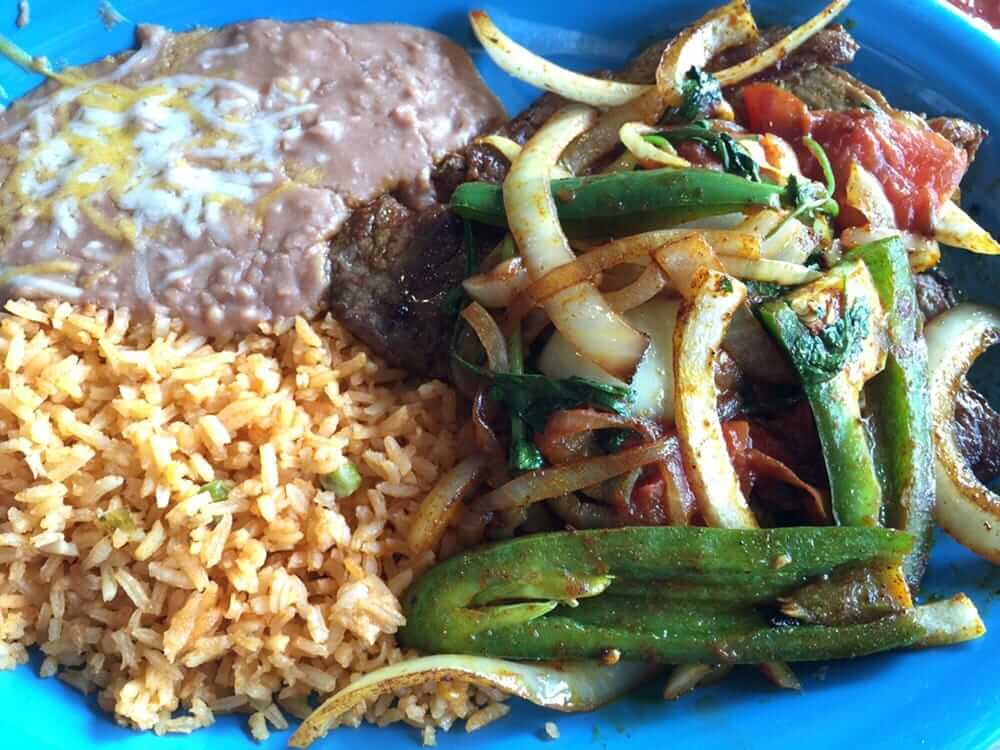 Cheap margaritas and Mexican cuisine in a friendly atmosphere makes Habaneros one of the top spots for students on the weekends. This family-owned business provides a cozy place to hang and drink without having to step foot in a sleazy bar. Get there early though; the proximity to campus means it fills up quickly. "Any of these nights (Thursday–Saturday) you can count on knowing at least one person at the restaurant as it's a total hot spot for all the students," said UCF senior Savannah Ashley. Habs should always be the first stop before a long night. "From here, people usually go to Downtown Orlando or I-Drive to experience all the different things to do in Orlando, but not before dinner, drinks and Spanish music at Habs," said Ashley.
12 A.M. Drag Show at Southern Nights
Witness an unforgettable drag at one of Orlando's hottest LGBTQ+ nightclubs. Shows start every night around midnight, so make sure to arrive a few minutes early to secure a good spot. "A night at Southern is always fun, the people are always friendly, and there is never any pressure. SN is a safe space for all kinds of people," said UCF sophomore Ashia McMillon. No matter your sexuality, you will be welcomed with open arms.
1 A.M. Bar Hop to Bar Louie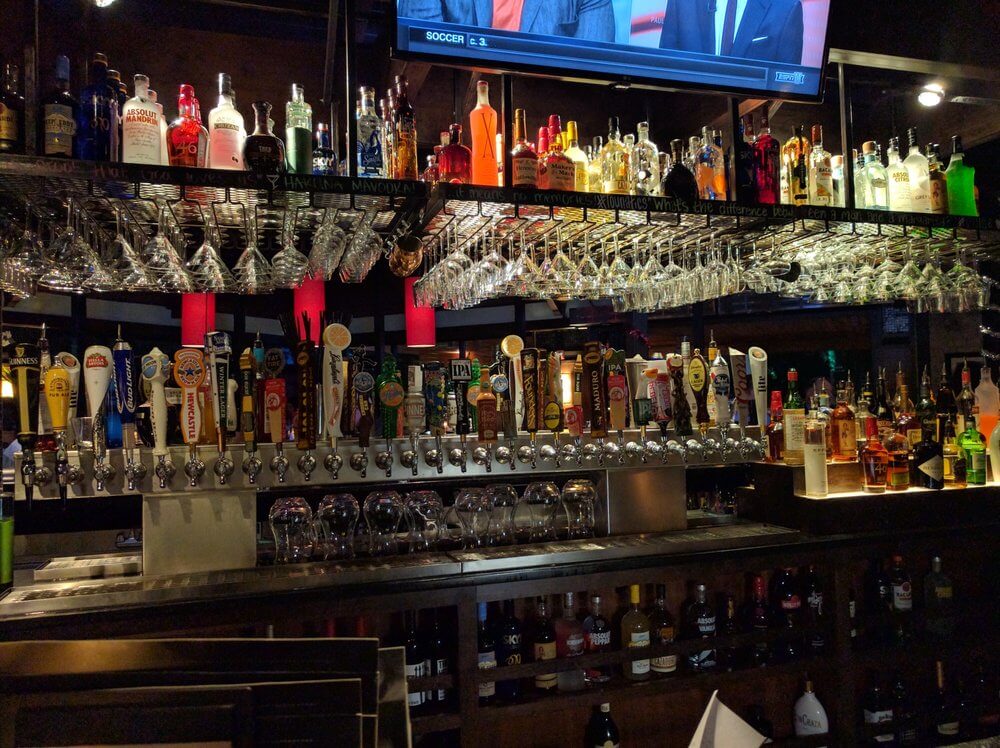 You never know what to expect when you step into Bar Louie. Another hot spot for students, this stop supplies a slew of delicious appetizers and fruity drinks to try. The memories made here will last a lifetime since you never know who you may run into while dining. "They have a nice clean place with great deals on weekdays after 10 p.m. and I even got to meet [famous actor and comedian] Adam DeVine there," said UCF junior Julian Martinez.
2 A.M. Strike Out at King's Entertainment Orlando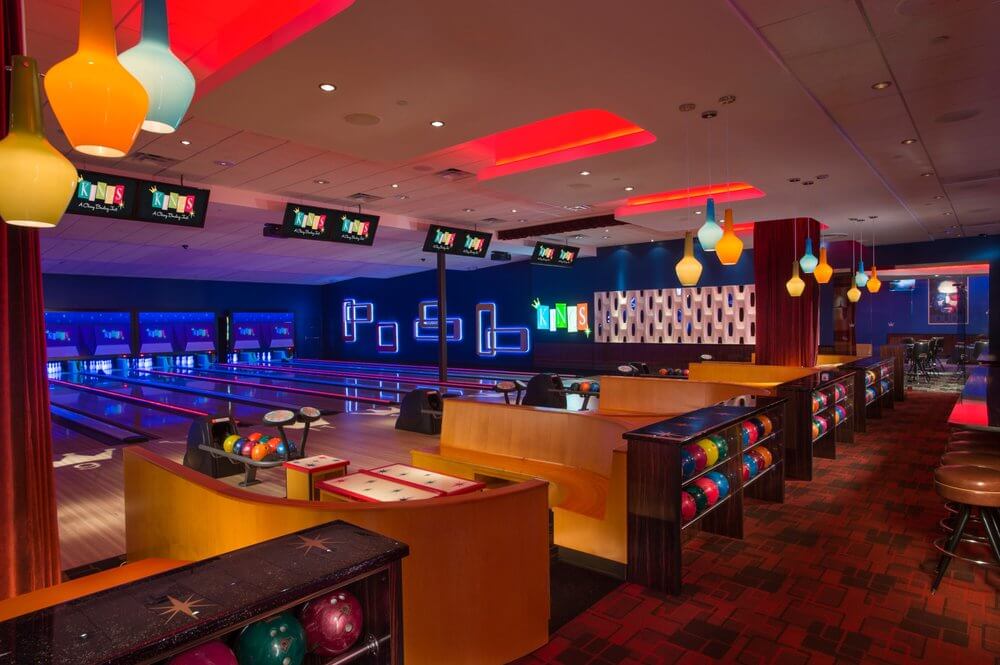 The combo of good eats and fun games makes this lounge-themed entertainment center a worthwhile visit. Brush up on your bowling skills with friends and see who comes out victorious on the lanes. If you want to try your hand at something new, they also offer bocce ball, corn hole and shuffleboard among others. Indulge in some mac'n'cheese bites or an ice cream sundae when all the gaming sends your stomach grumbling.
3 A.M. Satisfy Munchies with Insomnia Cookies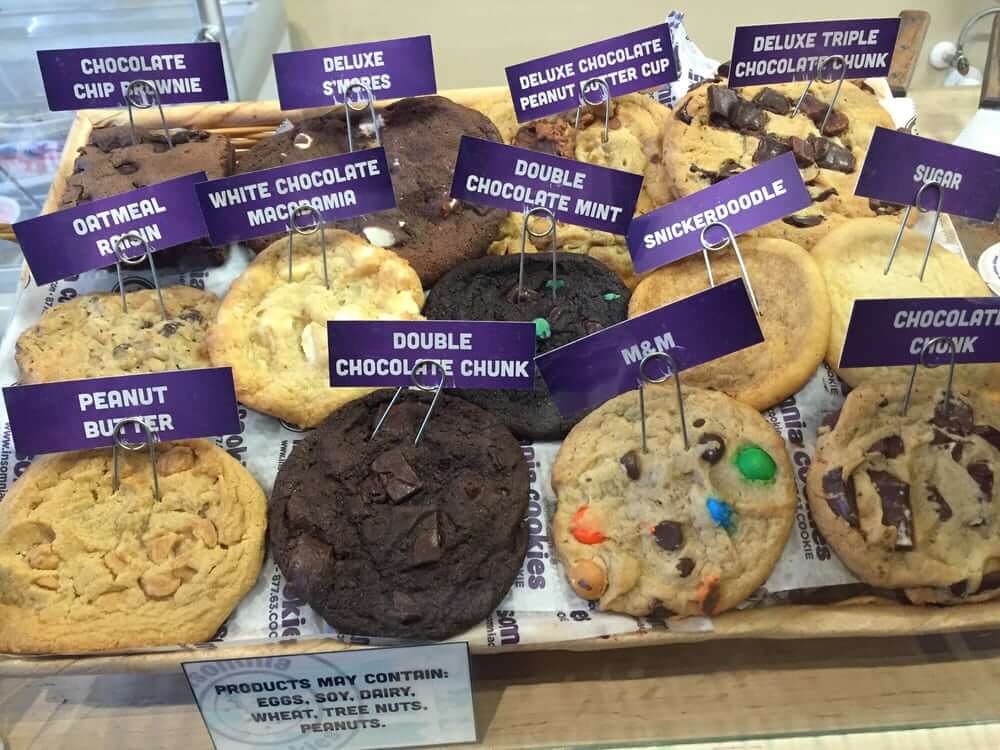 Everyone loves a quality cookie, especially after a night of bar-hopping. Take late night snacking to a whole new level with the cookies that deliver—literally. Try a seasonal deluxe cookie like s'mores or stick with an OG flavor like snickerdoodle. With so many options, you may just end up ordering a whole box. Don't worry, though; they sell milk too.
4 A.M. Be a Kid Again with the World's Largest Entertainment McDonald's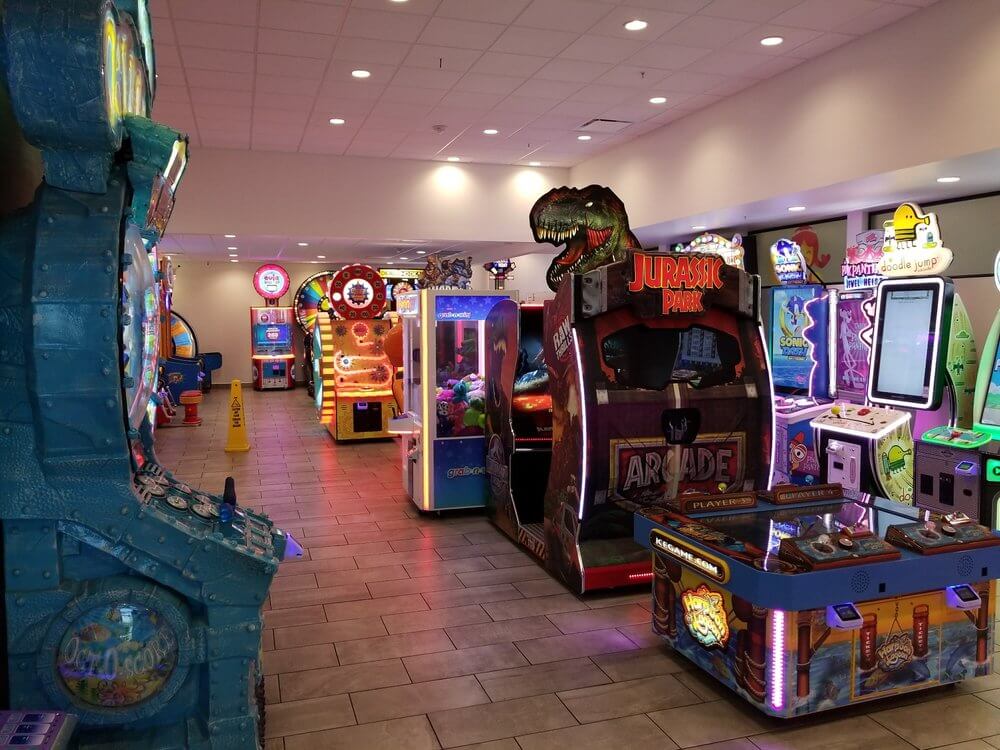 Whether you admit it or not, we all still enjoy those arcade games we demanded our parents give us quarters for as kids. Relive those simpler days in this two-story McDonald's, open 24/7. These novelty excursions can make your day (or night), even if you just purchase a drink and head straight for the arcade. But what other McDonald's sells full pizzas? You may not be able to resist the menu once you walk inside.
5 A.M. Find A New Flavor with Pom Pom's Teahouse & Sandwicheria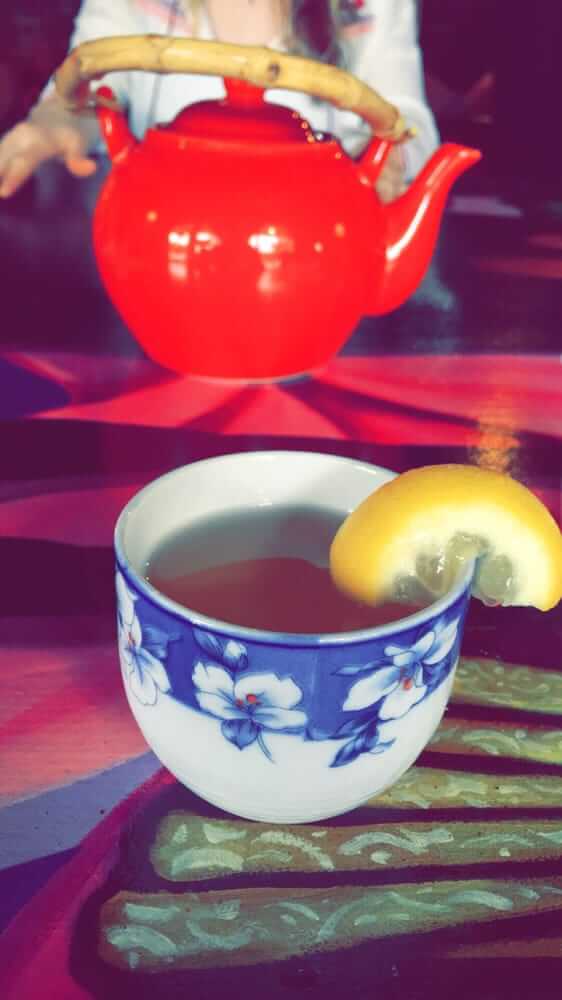 Tea time this early in the A.M.? Yes, please! Let your Alice in Wonderland fantasies come to life before the sun comes up with this unique restaurant open all day on the weekends. With over 25 flavors to choose from, you may end up needing more than one (full) cup.
6 A.M. Get an Early Start at Disney's Boardwalk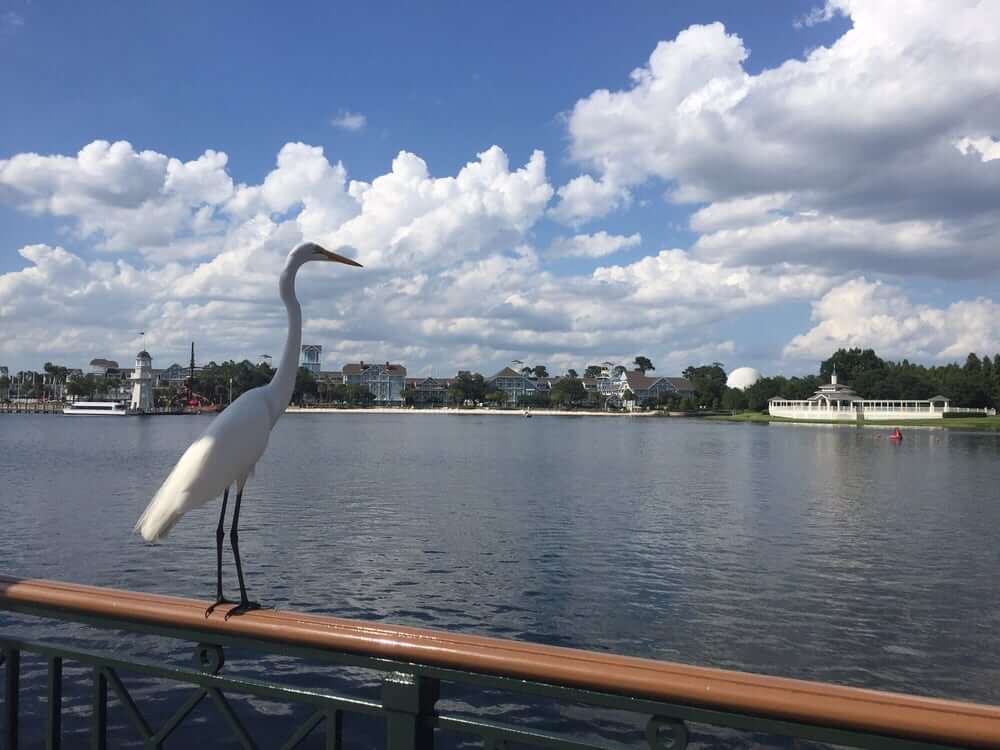 The best place to catch the sunrise in Orlando has to be Disney, the most magical place on earth. Be the first to take a stroll beside the water when the boardwalk opens at 6:30. What better way to wind down a long night than getting some fresh air? Plus, you won't have to fight the masses as the stores and parks begin to open.
7 A.M. Revive with Coffee Factory and Café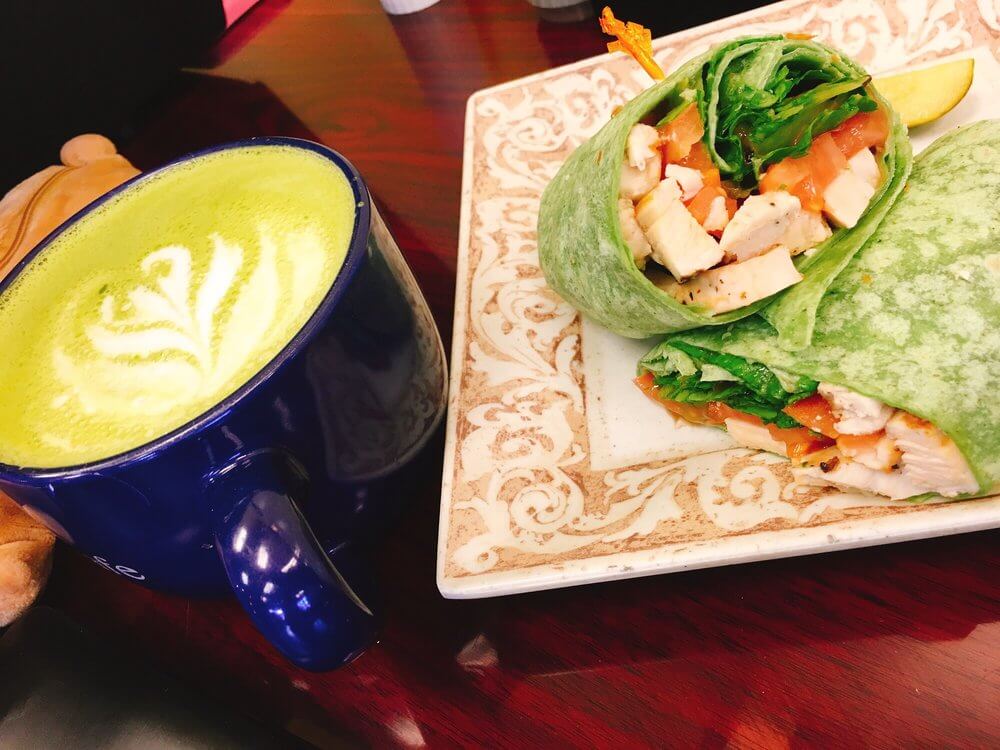 Get your morning fix before anyone else from this next-door neighbor to UCF's campus. Pair your coffee with a healthy wrap or indulge in a signature waffle breakfast to start your morning off with a delicious twist. "They have wonderful chai lattes and gourmet coffee. It's a very nice place to study and get into my groove," said UCF junior Bonnie Butler. The eclectic vibes make for the perfect study spot or a chill date idea, and make for a sweet beginning to another great day in Orlando.