With two growing universities, numerous high schools and a population of over 100,000, Lexington is really the heart of the Kentucky. For a college student coming from a small town, Lexington will seem like a giant city with too much happening. While that may ring true to some extent, you can easily break down all the big stuff into smaller ideas and things to do.
Check out the 24 things to do in 24 hours in this great city.
From Whitehall classroom building to the Patterson Office Tower, an encroaching gray tower of stone and glass, as well as the Engineering Complex with its underground-interconnected tunnels, you can make exploring UK's campus a full day adventure. You can also check out the large Willy T library (the vaulted ceiling and huge spacing still takes my breath away), and the 90 dining facility, which is one of the newest additions to campus life, if you crave an early breakfast after all that walking.
7 A.M. Explore Transylvania University
Though considerably smaller than UK, this liberal arts college is a stone's throw from downtown Lexington. From William King library, which sits on Broadway Avenue, a road of importance to the city of Lexington, to the student center, which contains many forms of entertainment, like board games, and dining, you'll find so much beauty on campus. With trees everywhere, sprouting into the morning sun, you won't even need coffee to start your day off right. Like UK, you'll see a constant source of motion as people receive their education and attend classes.
8 A.M. Go to one of many fitness gyms
Lexington gives many places for its inhabitants to get in shape. From Any Day Fitness, to one of the all day gyms, you'll find many options for working out. Most UK students go to the Johnson Center on UK's campus, which has become the largest gym in Lexington. Many of these gyms even stay open 24 hours.
9 A.M. Hit up the large Fayette Mall

The mall contains no shortage of great stores available in the mall from Rue 21 to Claire's. With parking all around the building, the mall represents the large city aspect of Lexington. People come from all over Kentucky to shop at the mall, but the most important thing about the mall is the essential Apple Store.
10 A.M. Go to Barnes and Noble and Joseph Beth Booksellers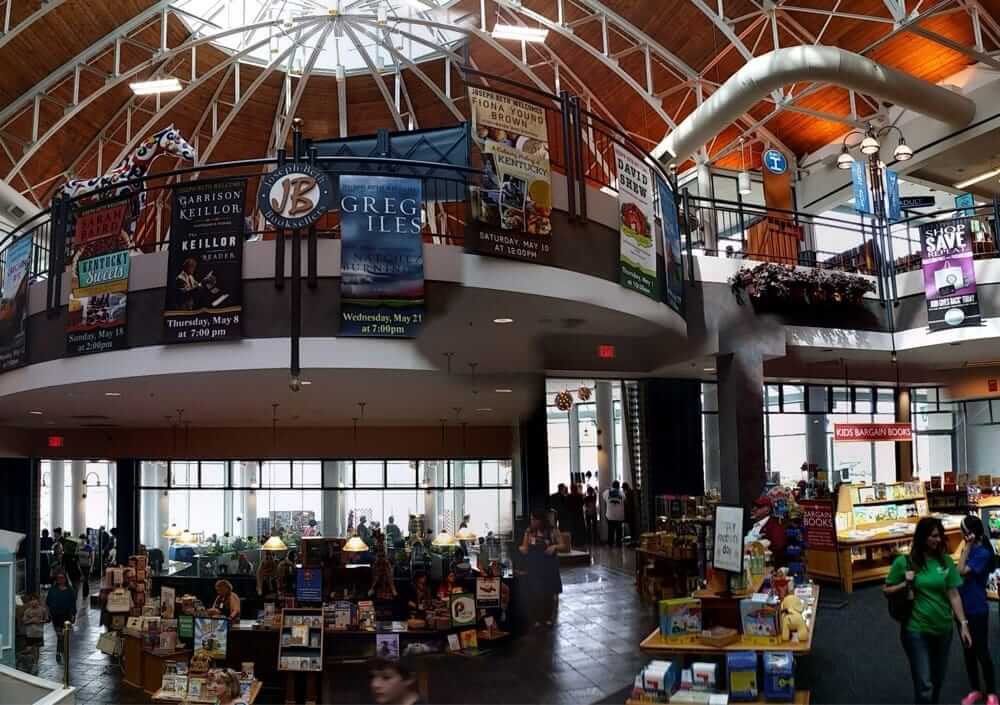 While supporting a big chain could seem like a dangerous thing, something magical awaits at Barnes and Noble. They have so many options for all kinds of readers. From new political memoirs to biographies and all the way to fiction, every reader will find sometime to read. Want something even better than Barnes and Noble? Check out the local Joseph Beth Booksellers out on Nicholasville Road. They promote student writing among employees, and even offer reading events. Senior Albert Chandler said, "I grew up on Joseph Beth. It is truly an amazing place." Discussions are ongoing between Joseph Beth and the University of Kentucky English department on providing student and professor readings, for those with either published or unpublished works.
11 A.M. Watch a UK football game at Commonwealth Stadium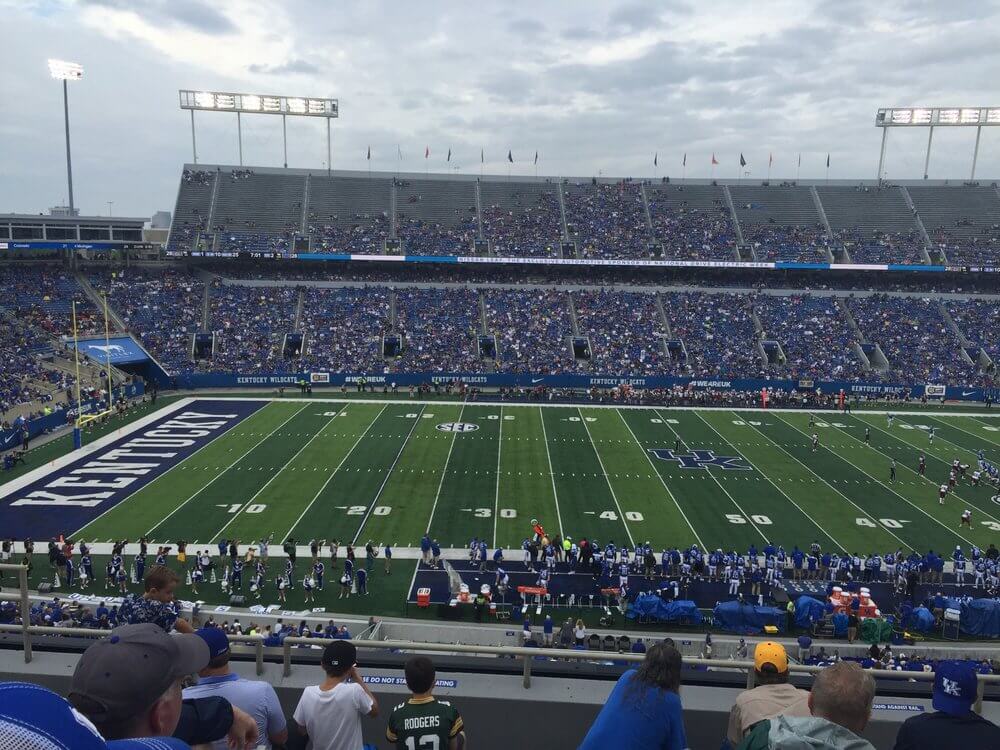 Nothing compares to being at Commonwealth Stadium, recently renamed Kroger Field (ugh), during a UK football game. Thousands of fans come from across the globe to watch the cats play. The team gets better each year, but we are still far from the top, but last year the cats actually went to a bowl game. Excitement and energy runs through the blood of fans, the players and officiators. With crowds of blue, sellers offering popcorn, drinks and pretzels Commonwealth Stadium becomes the place to be.
12 P.M. Watch a UK basketball game at Rupp Arena
With a sea of blue all around, there's no doubt that Rupp Arena holds the heart of Kentucky basketball. Senior Erie Fisher said, "Being in Rupp Arena is a life changing experience. You truly find yourself there." With a multitude of layers of seating, nothing prepares you for the powerful moment when you stand in Rupp arena, even if you do it every year.
1 P.M. Go to the Lexington Cemetery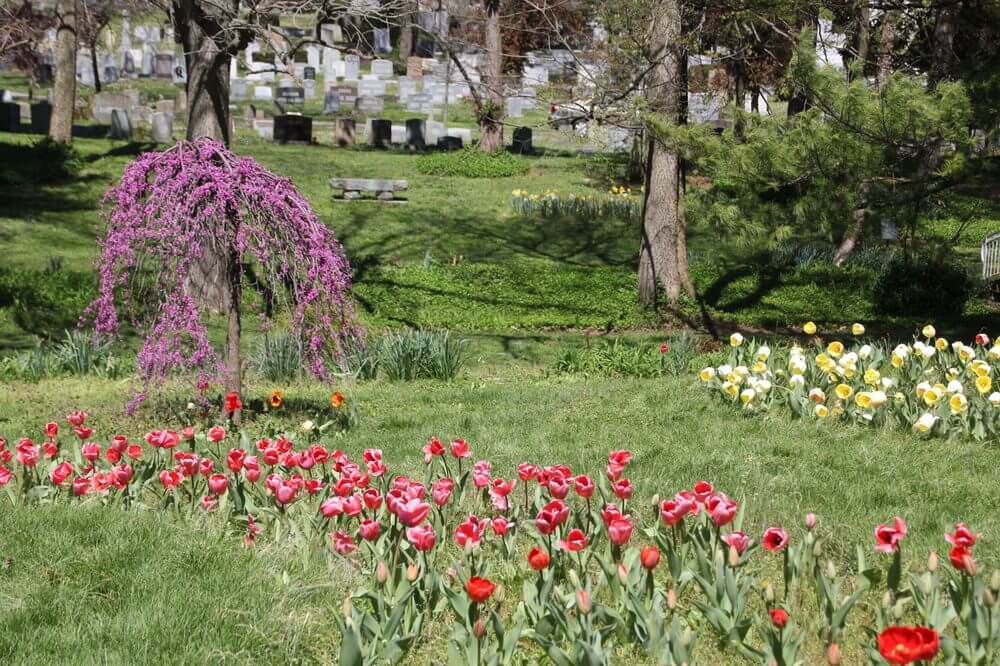 The resting place of famous Kentuckian Henry Clay, the great compromiser who helped bring collaborations when writing the constitution of America, Lexington Cemetery connects people to the past. Seeing familiar and unfamiliar surnames, though peculiar, can be pretty awesome, and you may even find a distant relative. You might feel like a creep running around a graveyard, but you will have fun and learn about the history of Lexington.
2 P.M. Check out Tuesday discount movies at Fayette Cinemark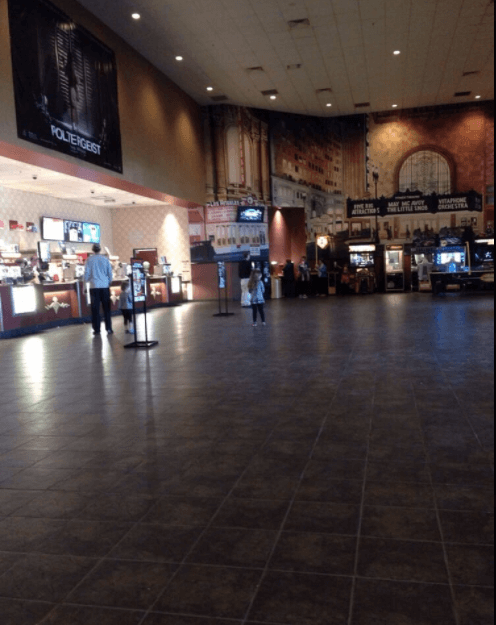 You can't beat spending only five dollars on a movie. Junior Evan Brent said, "I try to hit up the movies at least once or twice a month, and I always go on Tuesday. It's just so much cheaper, and not many people know about it." While mostly showing new releases, such as Spiderman: Homecoming and Dunkirk, it does on occasion play older films, like Singin' in the Rain and Saturday Night Fever.
3 P.M. Hit up Dad's Favorites deli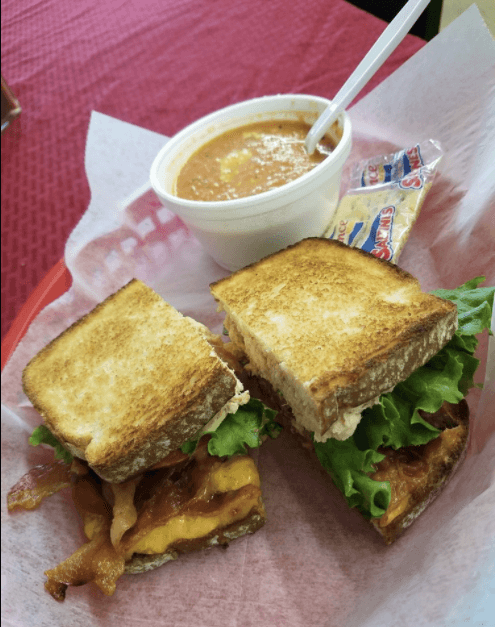 "Dad's Favorites…go there! You won't regret it," said recent UK graduate Nathan Petrie. With a wonderful set of employees, this deli eatery provides great meats along with a comforting setting. From tall ham sandwiches to delicious roast beef, you'll never run out of delicious lunch options. While it may not have a dollar menu, it certainly will not break the bank.
4 P.M. Woodford Reserve Distillery Tour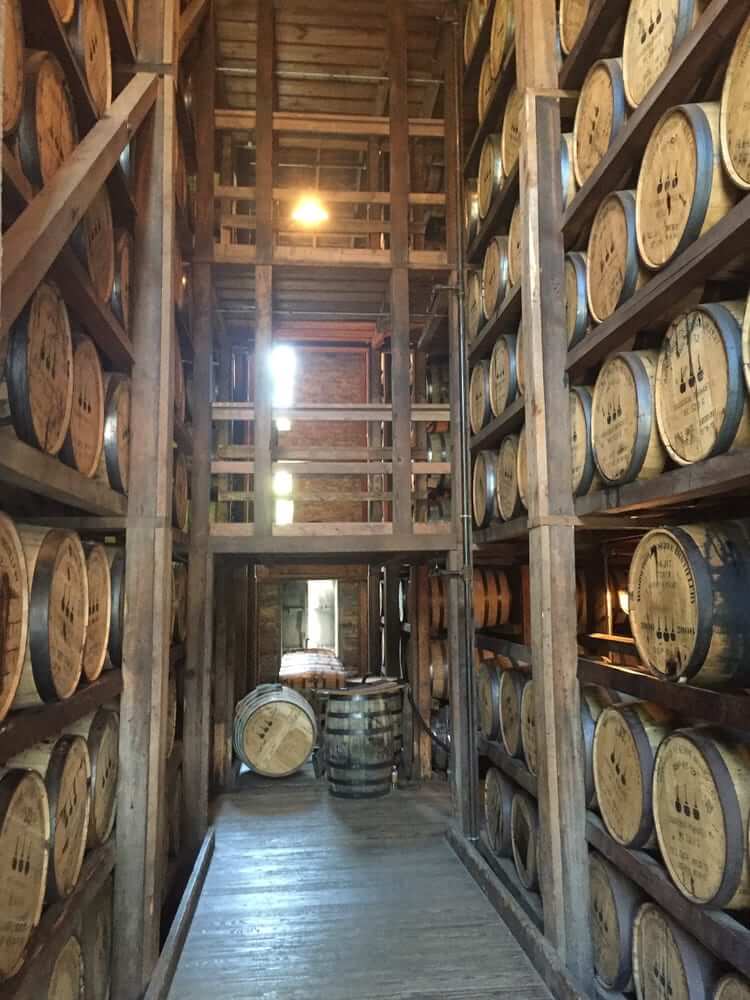 Seeing up close the process of making bourbon and other alcoholic beverages from Kentucky is truly breathtaking. The intricate process from going through the still, to adding the proper sugars, to letting it sit in the barrels, going to a tour here will always be worth it. They also feature tastings and samplings, if you needed more reason to go.
5 P.M. Explore Hamburg Pavilion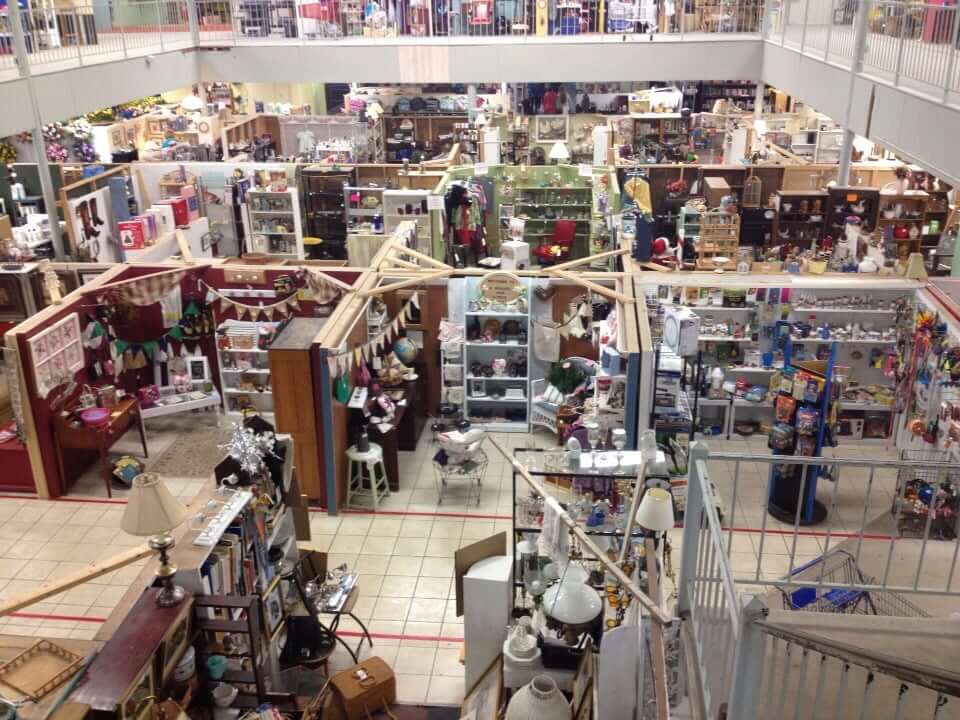 At this growing part of Lexington, you'll pass by many shops, restaurants, new apartments and a new high school. You can discover so many things here from bookshops, to antique stores, to places like Pier One shopping. I personally have to recommend Peddlers Mall, a three-building maze of antiques and hidden wares.
6 P.M. Go to a comic book store

Junior Paul Smite said, "Going to one of the many comic book stores, or even GameStop, is a monthly ritual for me." Some comic book stores in Lexington include A Plus Comics, Collectibles Etc. and Heroes Realm Inc. It's time to embrace your inner nerd.
7 P.M. Hit up Skyzone Trampoline Park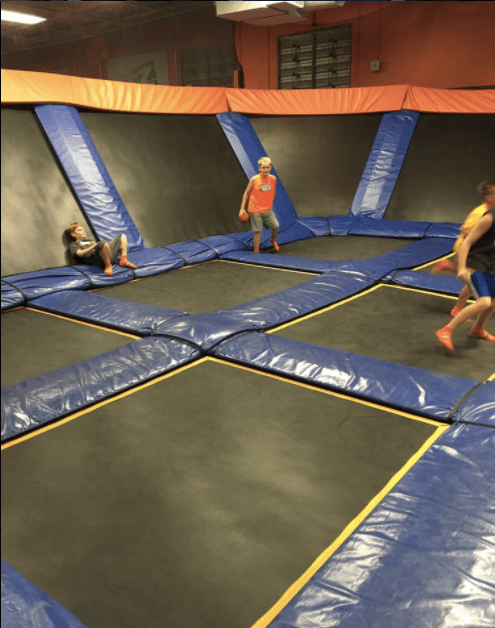 Skyzone allows you unleash your inner child and enjoy jumping on a trampoline for a couple hours instead of studying. But it will wear you out. With two large jumping areas, a place to play jumping dodge ball and even a place to practice shooting some hoops mid jump, this fun, decently priced place marks a perfect place to come on a Saturday or free day.
8 P.M. Go to Keeneland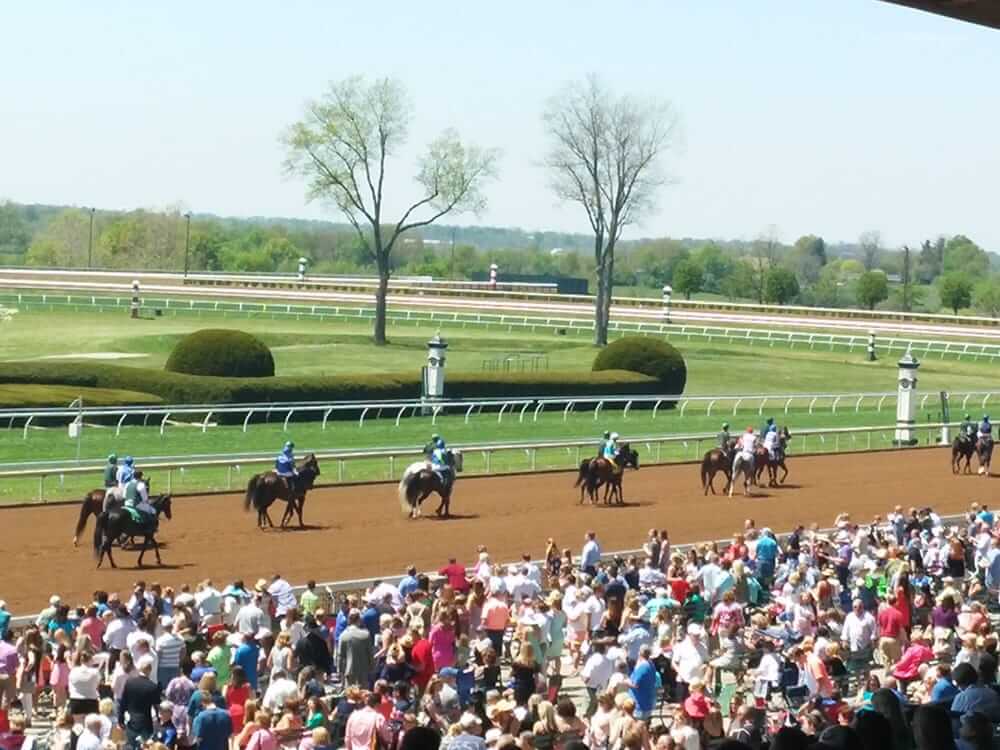 One of the main attractions of not only Lexington, but all of Kentucky, is the Keeneland race track. Getting to experience a close range racetrack with your best friends while betting on a horse provides an amazing and heart pumping experience. Sophomore Evan Bartley said, "Hitting up Keeneland is one of my favorite moments of college. It's awesome that it's so close and lives up to the college town aspect." With thick crowds and stifling heat wearing your Sunday best, make sure to bring water with you, perhaps a whole cooler. Besides watching the horses run, you can also enjoy betting or getting a snow cone.
9 P.M. See a movie or show at the Kentucky Theatre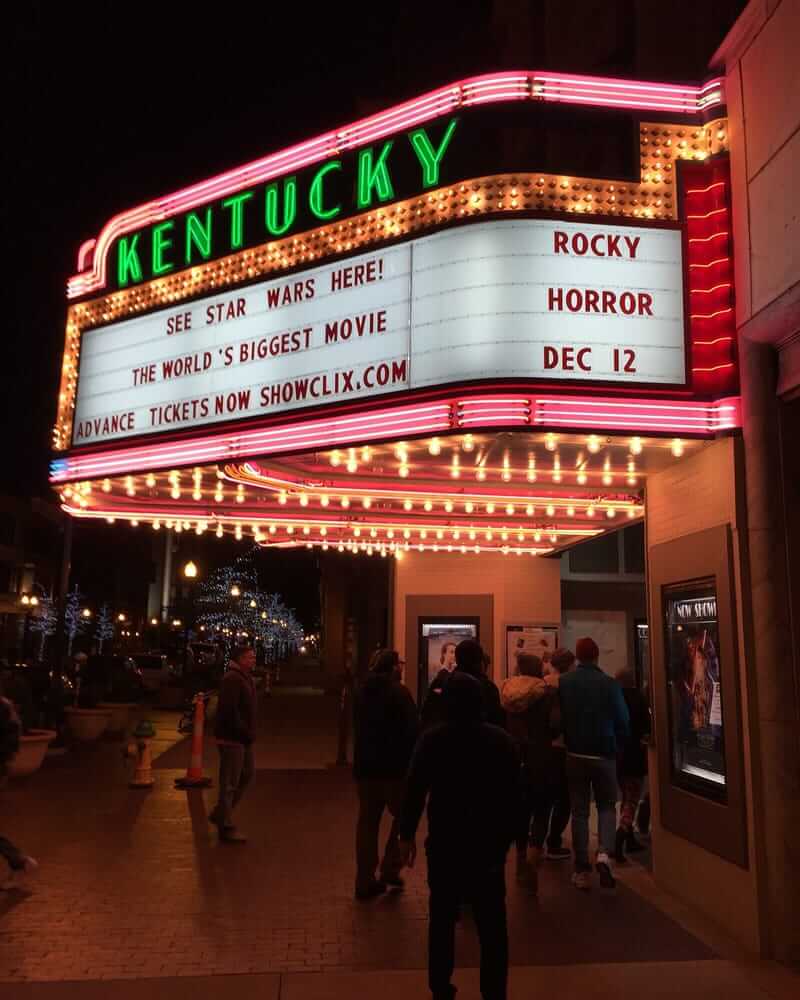 Located in downtown Lexington on Main Street, the KY theatre emanates as truly one of the greatest sources of entertainment. From old movies to the newest additions in cinema, the theatre offers a wide variety of movies. They even have a lineup of classics this summer, with movies like Vertigo to please your inner film nerd. It provides a great place to watch a movie and eat a delicious meal, all served by warm and welcoming staff eager to please the horde of customers.
10 P.M. Get some ice cream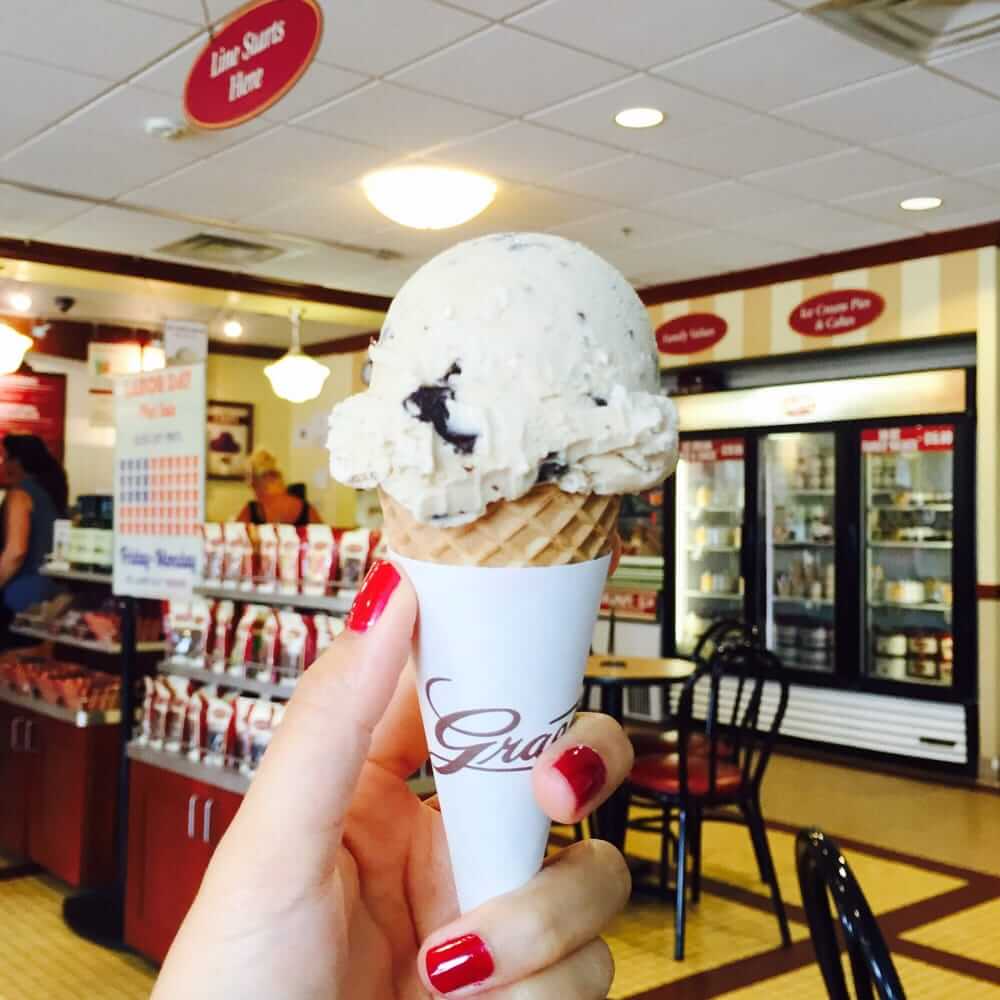 Graeters, Cold Stone Creamery—When in search of ice cream you should consider both of these places. While both are franchises, they truly offer the best in flavor and customer service. From common flavors as chocolate, vanilla and strawberry, to crazy mixtures of brownie blasts and Oreo, both places provide ice cream for your wildest dreams. So make sure you treat yourself. You definitely deserve it.
11 P.M. Refuel with some coffee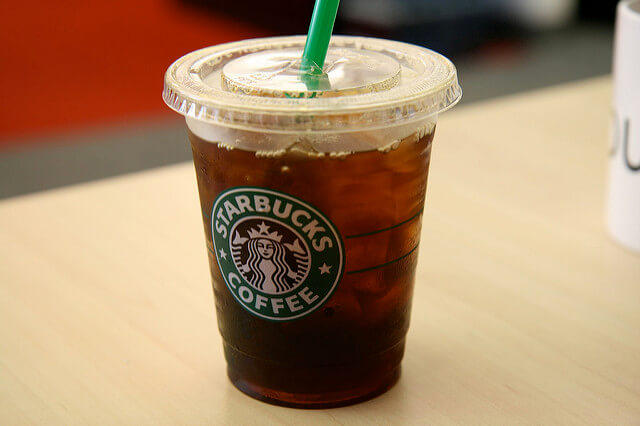 Ah, it's been a long day, but it's not over yet. Time to rest, recharge and re-caffeinate so you'll feel energized for the rest of the day. Head over to good old Starbucks or any other coffee shop open late and chug some coffee.
12 A.M. Go to Red River Gorge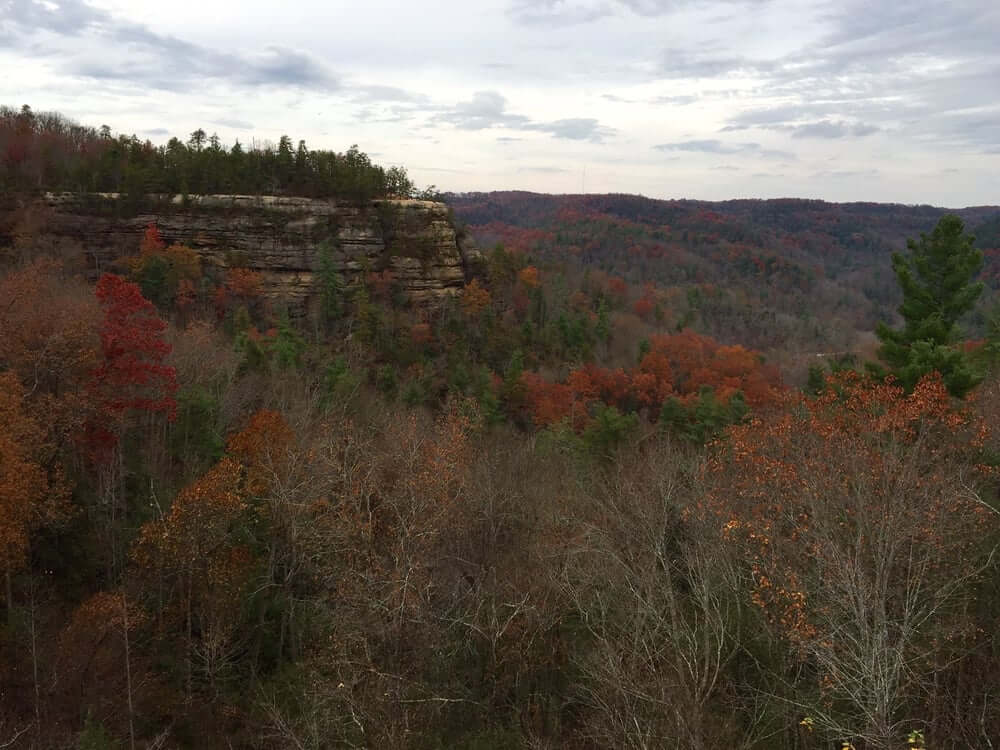 While a little ways away from Lexington, Red River Gorge is a must for all college students. From natural bridge to the actual gorge, it contains so much beauty. You can also of course hit up Miguel's Pizza after the big hike. With deep ravines littered with trees and green scenery all around, relaxing at Red River Gorge and natural bridge will help fuel your energy for the rest of the morning.
1 A.M.  Go to Red Mile
Similar to Keeneland, but on a smaller scale, Red Mile Race track has become a great place to sip on a beer and watch some racing. They do horse and dog races, and also have a small casino. Red Mile is also conveniently located near the University of Kentucky. With Keeneland so close, Red Mile puts in extra efforts to draw in customers, such as having discount and special prizes nights.
2 A.M. Go to a bar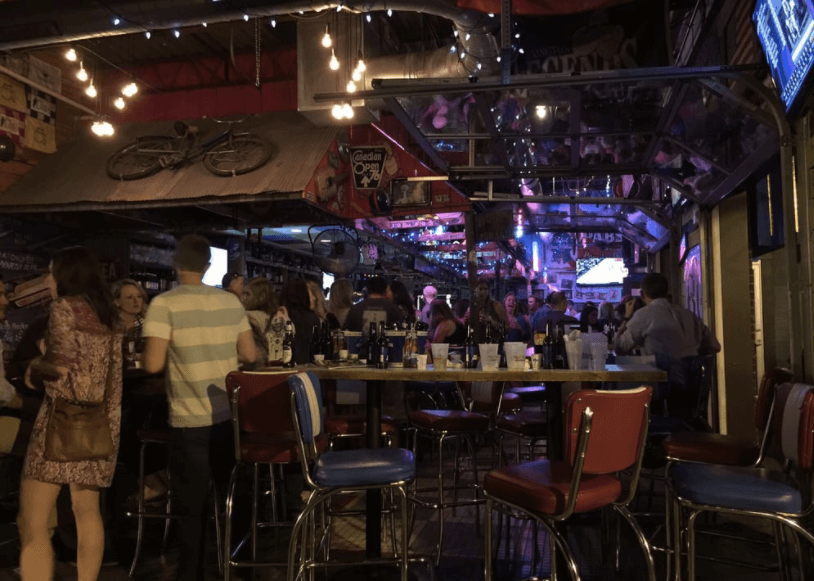 Tin Roof, Pazzo's Pizza and bar, West Sixth—you'll find so many bars in Lexington that people over 21 love to hit up with friends. They provide good places to meet people and make some unforgettable memories. These bars are also super close to campus and really pull in college students. They stay open pretty late and invite in a good crowd. These bars promote drinking safely and having a good time, by providing Uber pick up spots and taxi services. Need I say more?
3 A.M. Explore downtown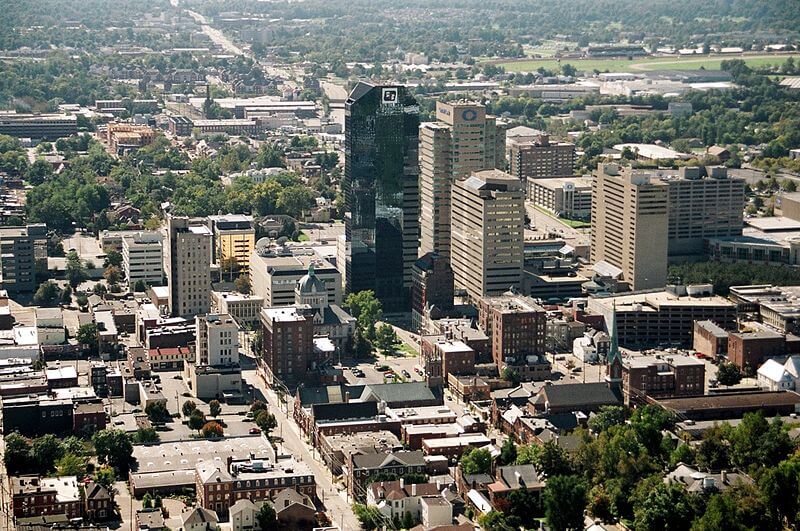 Lexington's downtown does not disappoint. It offers many shops, such as boutique and antique shops, as well as the skyscraper 5/3 Bank. You can also hit up the popular Triangle Park, which in the winter months has ice skating. Junior Jessie Todd said, "Walking around downtown is a great way to discover new things about Lexington. It is a breath-taking beauty."
4 A.M. Go to a park like Jacobson or Masterson Station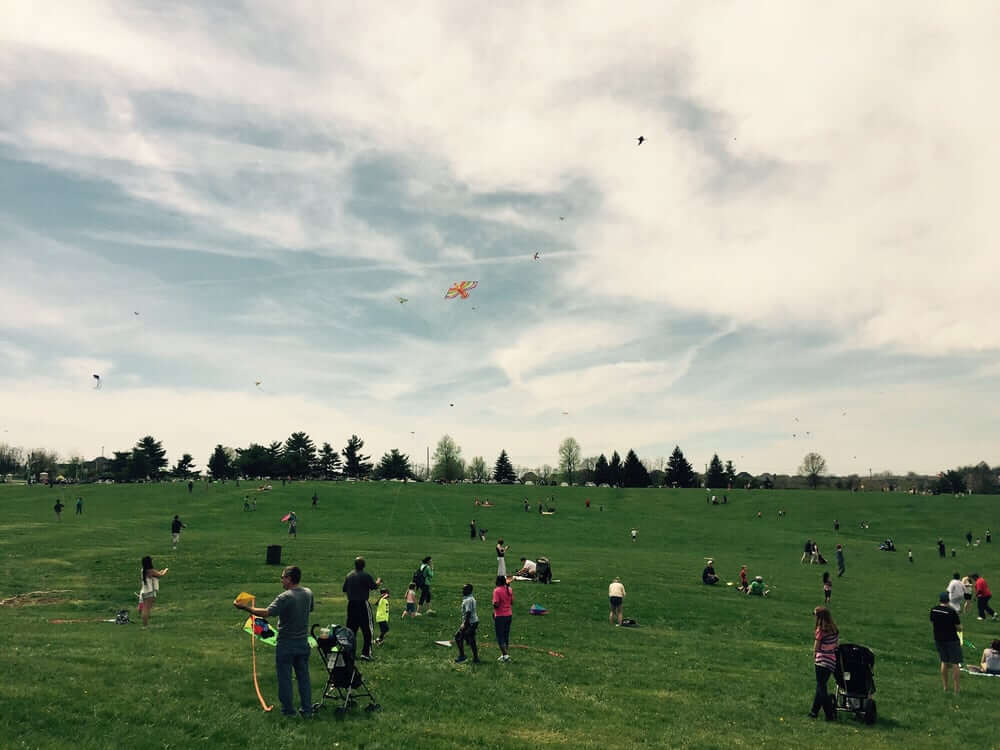 One thing that every student needs once in awhile seems to be going to a park and enjoying nature for a while. Life and school can feel so stressful, but playing ultimate Frisbee or soccer serves as a great way to escape. These parks offer many entertainment options, such as paddling boats on the lake at Jacobson Park and disc golf tournaments. Need I say more?
5 A.M. Wait for the museums, art shows, music venues to open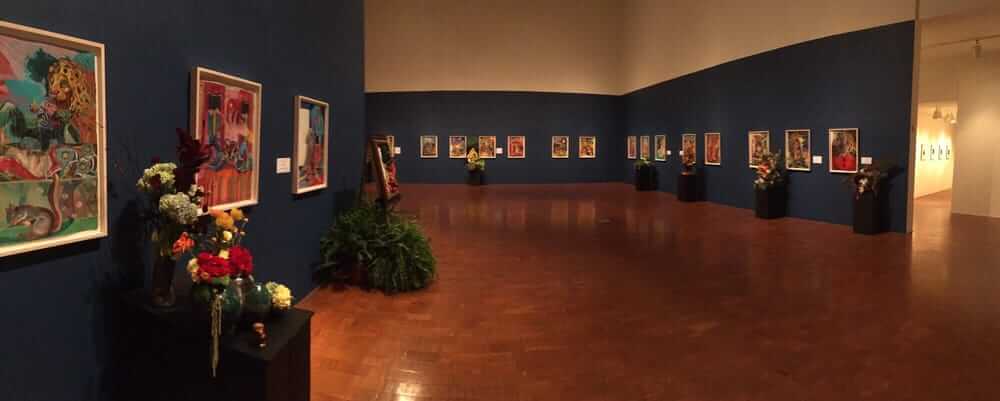 It's important to stay connected to your roots, and there's no better way to do that than going to museums and art shows of local contributors. You can learn so much about the place you call home and see what it has to teach the world. My favorite of these is the Kentucky art museum, which is located in the Singletary center on UK's campus. From local artists to the big shots like Jackson Polluck and Georgia O'Keefe, this place provides everything you need to properly experience art. Most of these places open around 7 or 8, but you can easily grab some Starbucks coffee and sit and wait.