The University of Maryland has it all, a jack of all trades type of school, if you will. From a wide variety of academic majors and prided Division I sports to an iconic Testudo mascot and a huge campus, what student could say they don't love UMD? And on top of that, the campus and surrounding area offer plenty of activities for visitors to keep busy, or just act as an escape when you feel in dire need of a study break.
Whether a full-time student or just visiting, here are 24 things to do in 24 hours at UMD.
6 a.m. Enjoy Maryland's Natural Beauty with an Early Morning Walk/Jog Around Campus
What better way to energize your tired body than with a walk or jog around UMD's expansive campus, which offers over 1,200 acres to explore? From the Paint Branch Trail and McKeldin Mall — the largest academic quad in the U.S. — to the Georgian style brick buildings and sprawling plazas, it'll be a long but fulfilling walk. Wandering around at this hour means you'll have the campus mostly to yourself, just you and the squirrels. "Going on early morning runs when not many people are out yet, and just starting my day off with really great weather and being able to have campus to yourself is a nice way to start a day," UMD second-year Ashley Deng said. The entire campus is a Level IV Arbnet-accredited arboretum and botanical garden, so take your time and immerse yourself in the quiet suburban campus. The peace in the early morning offers college students a chance to re-center their minds, run off the midnight cheese indulgence they had last night and get a much-needed fresh beginning for a new day.
7 a.m. Get an Energy Booster at Playa Bowls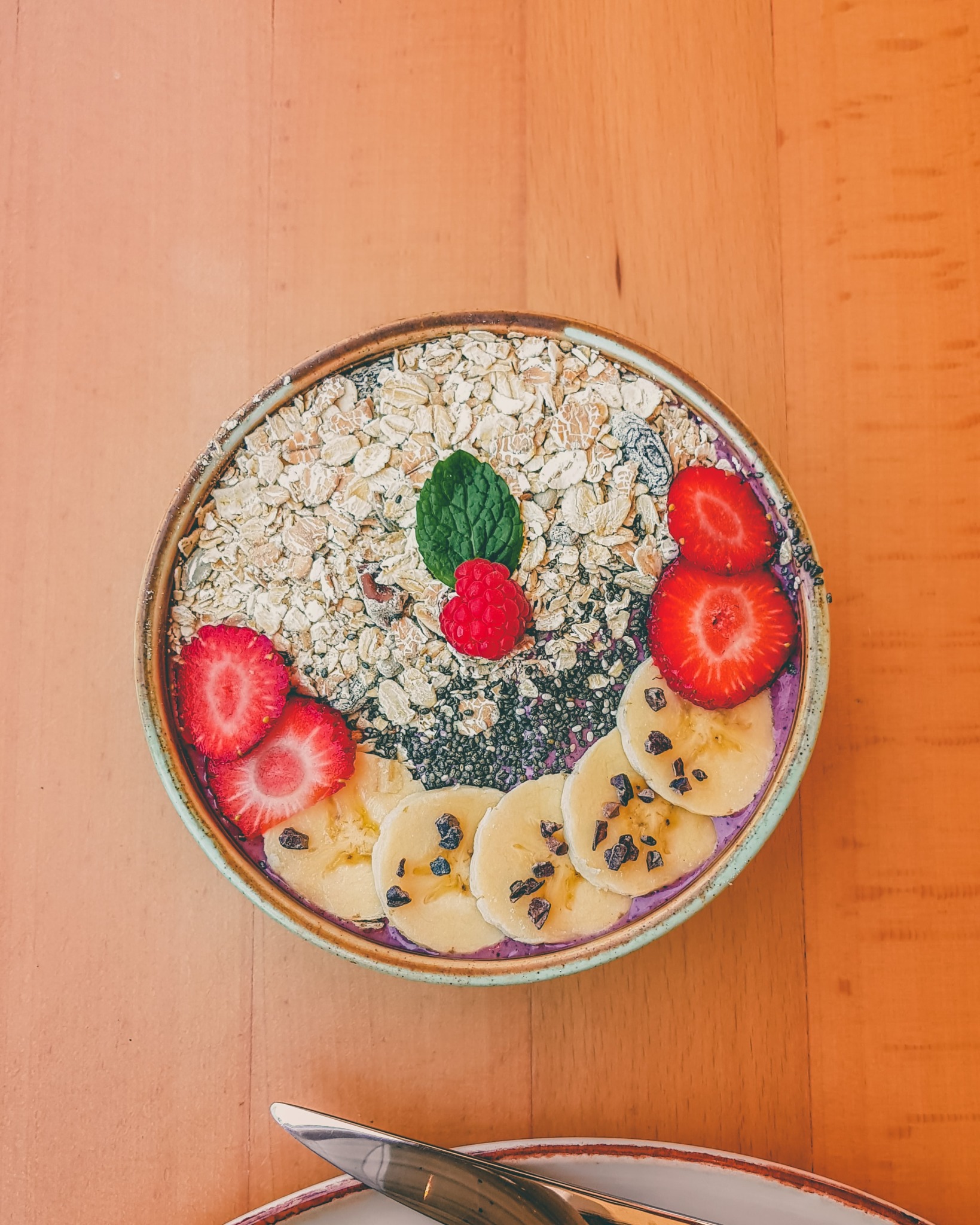 Feeling hungry after your naturistic walk on campus? Grab a healthy and filling breakfast at Playa Bowls, a Maryland favorite. Located right on Route 1, Playa Bowls offer plenty of options like the Pura Vida acai bowl, the Dragonberry Pitaya bowl and the Almond Joy chia bowl. Indulge in fresh fruit with creamy smoothie bases with no added guilt because how much healthier can you get with an acai bowl? Choose from smoothie bases like acai, chia and oatmeal, fruits like strawberries, blueberries and pineapples, and toppings like granola, peanut butter and Nutella. Their menu includes over 40 options, not to mention their smoothies and juices. Fill your stomach with something deliciously good for your body and soul at Playa before setting off to the next adventure at UMD.
8 a.m. Hammock in the Tree Shade on Washington Quad
Relax between the trees on Washington Quad while swinging in your hammock after that early morning walk and breakfast. The quad, surrounded by residential buildings, separates itself from the regular hustle and bustle of campus life. Fitting in with the relaxing theme that any hammock brings, many host barbecues, play football and project movies in the grassy square on the regular. Whether you're finishing your six-page paper on John Locke, reading a popular classic like The Great Gatsby or enjoying a picnic with your suitemates, swinging in a hammock makes those activities all the more enjoyable.
9 a.m. Treat Yourself to a Shopping Spree at Uptown Cheapskate Without Breaking the Bank
Looking for a tailgate outfit? New shoes for your sorority's social? Uptown Cheapskate's huge store will have you browsing their clothing racks for hours. You can go in with $30 in your pocket and come out hours later with two dresses, three sweaters, a pair of shoes and a vintage UMD sweatshirt. Uptown Cheapskate's massive store never empties, and everything sells at reasonable prices. You can also sell your own clothes there too, so it's not out of the ordinary for people to go in with their old clothes and come out with something entirely fresh and new.
10 a.m. Play with the Puppies at Wags for Wellness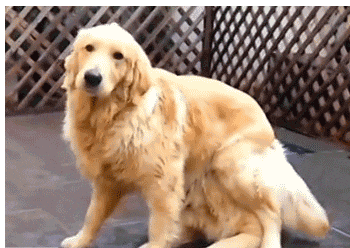 Wags for Wellness guarantees a cure for all your stress. The program, run through the UMD Health Center, schedules multiple visits per month for people to get their dose of puppy love. Their goal? To help students relieve stress through a furry emotional outlet. You can find them in the Adele H. Stamp Student Union, McKeldin Library or on McKeldin Mall. Getting slobbery dog kisses from the adorable golden retrievers provides you with an opportunity to forget your problems, just for a little bit. Hang around them for a little while, and magically feel your tensed muscles relax and your heart fill with joy at the sight of these lovable creatures.
11 a.m. Grab a Sweet Snack at Maryland Dairy
UMD boasts its own ice cream that comes straight from its very own farm, literally from cow to table, as they say. Maryland Dairy features unique, Maryland themed flavors like Fear the Turtle, a vanilla base with white chocolate, pecans and caramel, and Terpresso, a coffee-flavored base with crushed Oreos and caramel. Maryland themed flavors just add the cherry on top of UMD's school spirit. Some influential Marylanders even get to create their own flavors like Pop, #LOCKedIn, Drop It, named after football coach Mike Locksley, or VaniLoh Mango, named after university President Wallace Loh. Take a pit stop at Maryland Dairy for a uniquely sweet treat whose flavors proudly boast UMD pride.
12 p.m. Enjoy the Artisanal Delights of the Outdoor Farmer's Market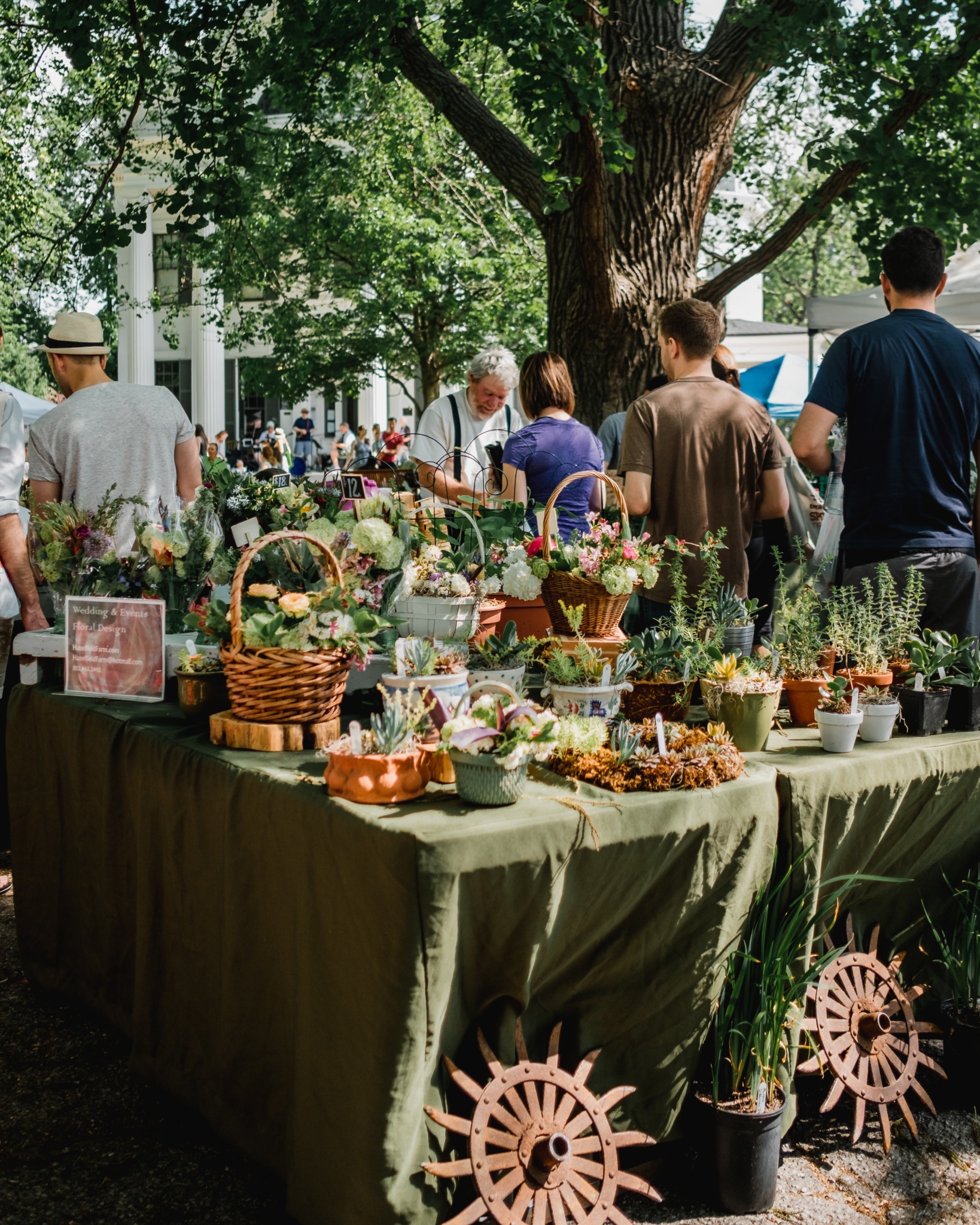 Stroll through Tawes Plaza and pick up some artisan treats at The Farmer's Market at Maryland. From fresh baked goods and chocolate fudge to handmade jewelry and tea blends, you're bound to find something you like at the market. "I love to go to the farmer's market, and either buy fresh fruit or get sweet potato fries from the Green Tidings food truck," UMD second year Gracie Tanner said. It's also a great place to pick up groceries if you want an alternative to your regular boxed mac and cheese from the convenience store. The market hosts Valencia's Produce and McCleaf's Orchard for fresh fruits and vegetables, Ravenhook Breadhouse for bread and Country Vittles for local meats and eggs. Whether you just want to pick up an iced coffee from Pinkava Coffee Company or go to Cove Point Winery to pick up drinks for your wine social, the farmer's market has something for just about anyone.
1 p.m. Lunch and Game at The Board and Brew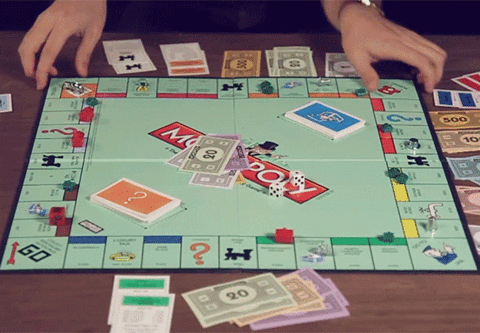 Ready for an evening of strategy, food and the chance to bond with your friends in the process? The Board and Brew don't compare to your average coffee shop, because it offers so much more than just sitting at a table and conversing over some scones. The Board and Brew identify as a café, game center and art gallery all in one, satisfying any gamer, hipster and artist. Their menu serves delicious breakfast, lunch and dinner, and offers a variety of hand-brewed coffees like its La Palma Mirador and the Ethiopia Guji, among other specialty drinks. From classics like Monopoly and Yahtzee to Risk and Ticket to Ride, any board game you can imagine sits in stacks waiting for you to play them. The walls also act as a gallery where local artists display their work — coming in a variety of styles like impressionism, digital graphics and photography that you can buy right off the wall. The Board and Brew also schedule weekly events like Wine Wednesday and Trivia Night for those looking to make this café their social hub as well. But you better arrive early because the Board and Brew is always packed with customers who could play all day.
2 p.m. Break a Sweat at Eppley Recreation Center
As a DI school with flat, grassy fields at every turn, UMD prides itself on athletics, fitness and physical activity. Eppley Recreation Center has a lot to offer, from basketball courts, an Olympic-size pool, an indoor track, squash courts and more. They also provide free equipment for students to rent, so leave it to Eppley to have you covered on racquets, basketballs and weights. Use exercise as an effective method to let off some steam, literally in their steam room, and release some unhinged energy and stress. Outside the rec center, students bask in the outdoor pool, play on the sand volleyball court and have competitions on the tennis courts. "My friends and I like to go play tennis at Eppley. Neither of us are really great at tennis, but they have free equipment, so you can just go, and on a nice day, it's so fun," UMD second-year Zoe Weisberg said. Eppley also offers club sports, intramural sports and free fitness classes like cycling, Zumba, Yoga and HIIT so don't feel afraid to get involved.
3 p.m. Study in the Stacks at McKeldin Library
With the largest university library system in the Washington D.C.-Baltimore area, the biggest and best of them all sits right on UMD's campus. McKeldin Library has seven floors, all suited to people's different study preferences. The higher you go, the quieter the rooms become. If you fit more of a group study vibe, you'll probably spend the most time on the first and second floors. If you need silence to study, you can hear a pin drop on the sixth and seventh floors. Find a quiet corner among the shelves and settle in for some serious study time, distraction-free. "My favorite study spot would probably be the quiet rooms. I love being able to sit in there for two, three or four hours all by myself and have it completely quiet," UMD second-year Dominic Fiore said. Offering more than just study rooms, it houses the Adaptive Technology Lab for students with disabilities, Footnotes Café for that much-needed coffee break and a Makerspace with high-tech 3D printers, plenty for you to explore. Besides the fact that its location draws the line between the north and south campuses, McKeldin Library also centers itself as a hub for student life.
4 p.m. Catch a Show at The Clarice Smith Performing Arts Center
For live entertainment that you don't even have to step off campus for, head over to The Clarice. The stages host plays, musicals, concerts, operas and more. The center works with the university's College of Arts and Humanities to bring students' creative visions to life. This past spring, The Clarice featured performances of A Doll House, Noises Off and Signor Deluso. You won't want to miss out on the talent from that stage, so head on over to The Clarice for an entertaining pit-stop before a night out on the town.
5 p.m. Get Happy at Happy Hour at Looney's Pub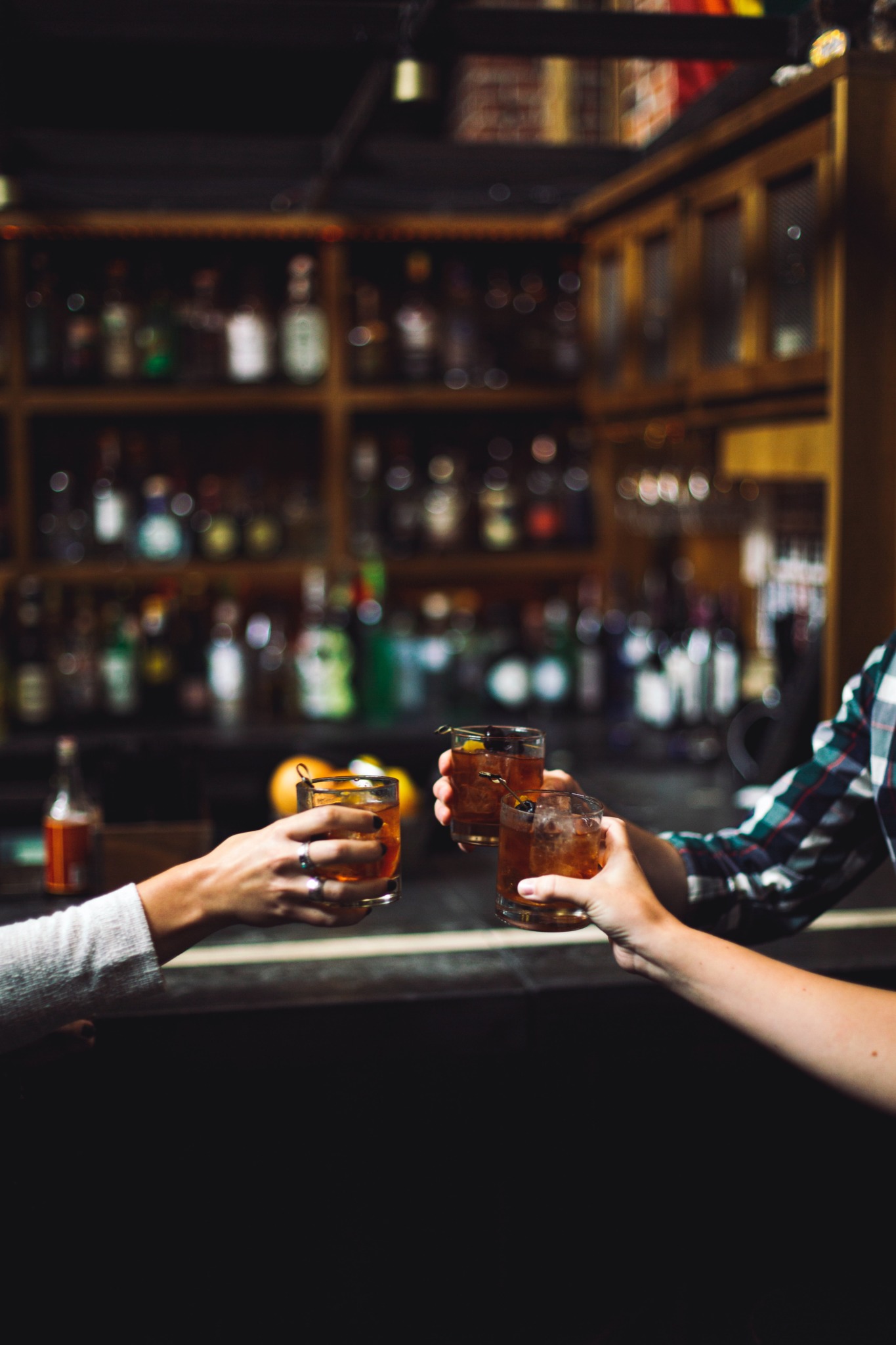 Unlike the other bars in College Park, Looney's offers an atmosphere similar to a sports bar or restaurant. Enjoy the pub's atmosphere with their large menu featuring favorites like hot crab dip and the bay bridge club sandwich, outdoor seating, live music and multiple televisions always tuned in to Maryland sports. "They have really good food, you can watch the game there and it's more of an environment where you can really talk to your friends and hang out for a while," UMD fourth-year Athena Fream said. Looney's also hosts trivia nights and karaoke nights, giving any visitor or student the opportunity to immerse themselves in UMD culture and fun nightlife.
6 p.m. People Watch on McKeldin Mall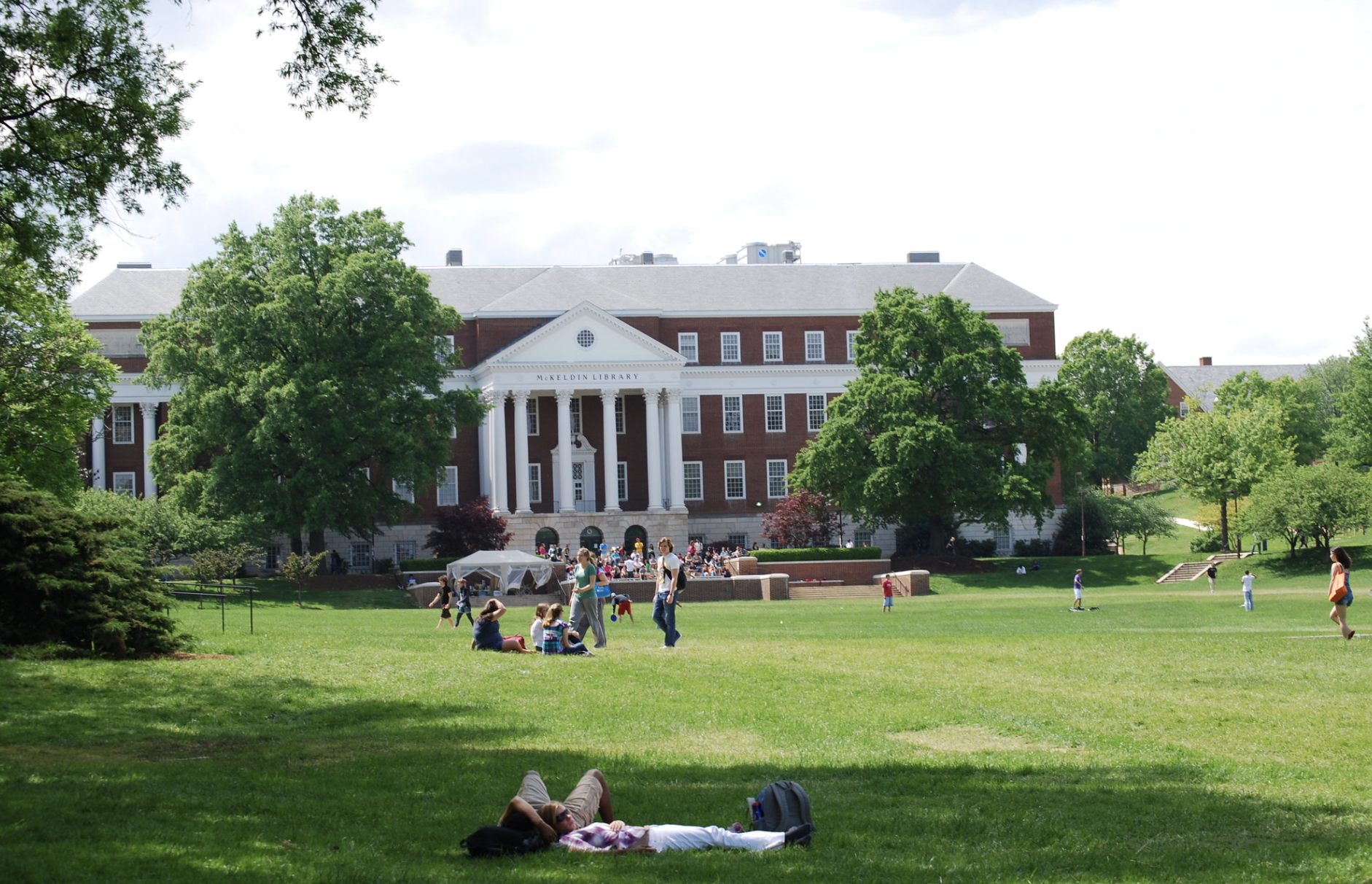 From club spike ball practices, bookworms in the shade, dog walkers and live music by the fountain, students flock to McKeldin Mall day and night. In one corner you might see an action-packed flag football game happening. Look a little to your left and catch some students passing a frisbee around during their break before class. Lining the hill you might also see various couples having a sunset picnic. Even the fountain looks busy surrounded by friend groups hosting their own photoshoots. McKeldin Mall unifies people from all walks of life, and they meet right in the middle of campus to just, well, live. "I like people watching and just seeing what everyone else is doing, like playing frisbee, laying out or studying. I think it's cool seeing what everyone else does," UMD second-year Alexandra Herrera said. The mall makes for a great place to slow down, smell the roses and just observe the natural beauty of human life presume.
7 p.m. Grab Dinner at Marathon Deli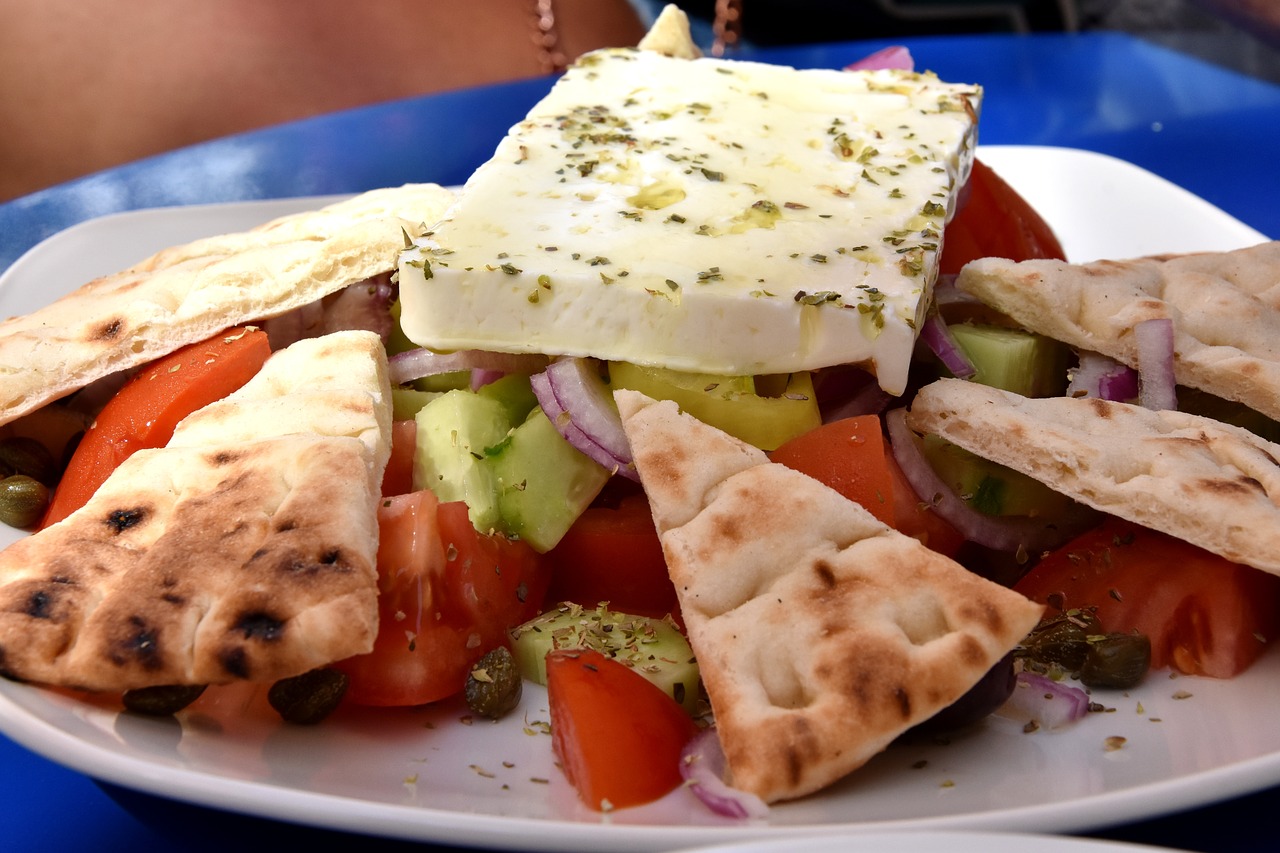 Marathon Deli, a Greek restaurant, has ingrained itself into UMD's culture for a reason. Established over 20 years ago and located behind Terrapin's Turf bar, Marathon becomes a one-stop-shop for drunk students in dire need of comfort food. They make several Greek specialties in-house including a variety of gyros. "My favorite restaurant is Marathon Deli. Their gyros, cheesesteak subs and fries are the best. Their food is great no matter what season we're in," UMD second-year Vivian Hoang said. Their marathon fries with marathon sauce are a College Park favorite. Served in a medium-sized pizza box, the thin fries covered in some kind of garlicky mayo-ketchup mix offer a cheap, filling and addicting food option — drunk or not. You'll surely fill up and get food wasted here, especially when you order an entire box of fries just for yourself.
8 p.m. Catch the Maryland Flag Drop at a Basketball Game
Head over to the XFINITY Center to watch one of Maryland's most popular sports: men's basketball. Student tickets sell fast, and the seats fill up even faster. Basketball games bring out the Terps' limitless school spirit. From our newspaper shaking tradition where students pretend to read The Diamondback during the opposing team's introduction to the Maryland flag unfurling, you could probably hear the loud cheers from outside the arena. The flag drop happens at football, basketball and soccer games, but something about the enclosed arena and the smaller student section makes it even more powerful at basketball games. "No other school loves their flag that much. It's something you definitely can't do at other schools," UMD graduate Gwayne Nulud said. As soon as you hear the theme song from 2001: A Space Odyssey, the arena roars. The age-old Terp tradition has never faltered and offers an experience any UMD student or visitor should experience at least once.
9 p.m. Get a Refreshing Drink at Kung Fu Tea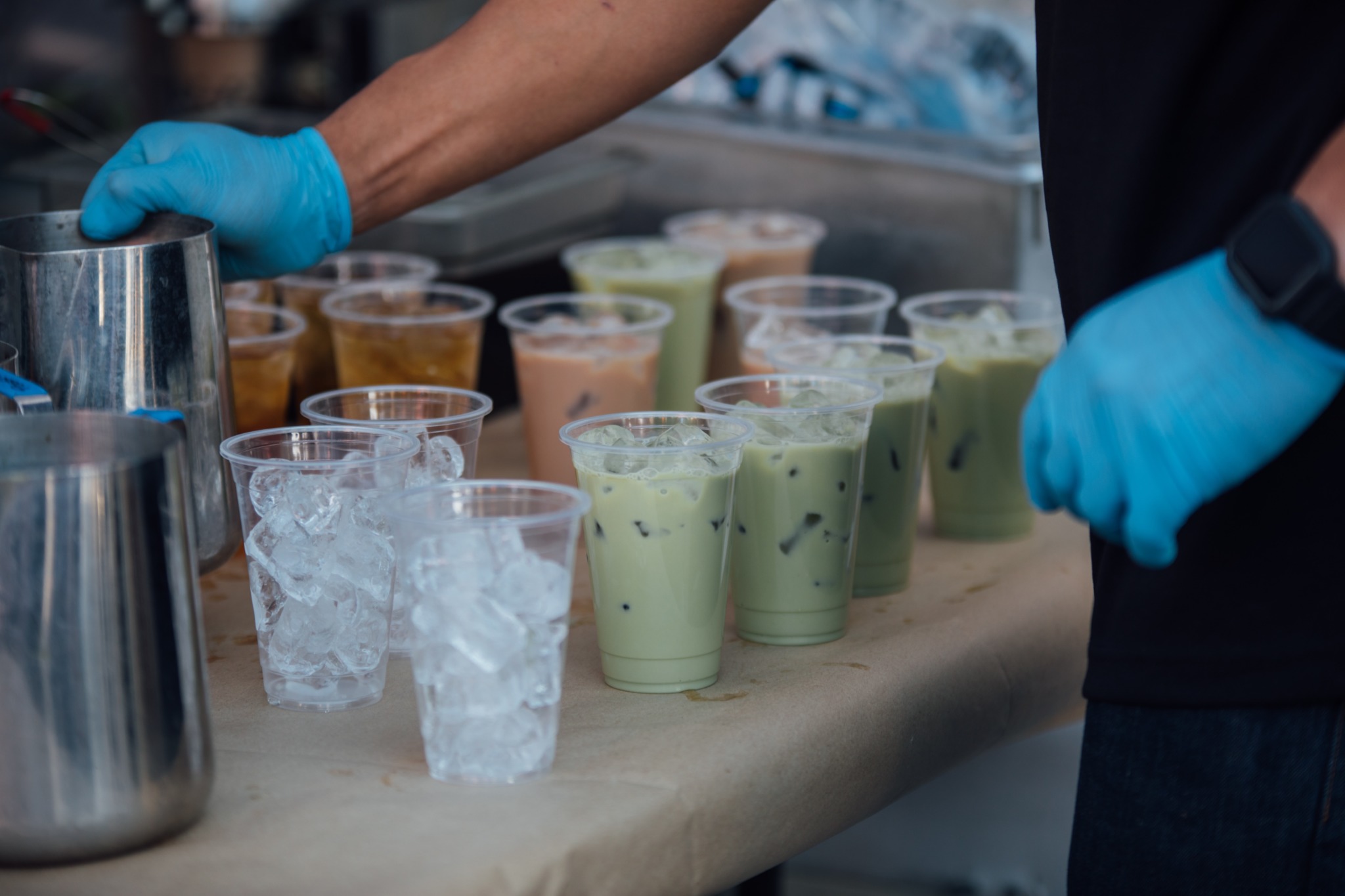 Modern Asian fusion restaurants have popped up all over major cities, and College Park has struck gold by snagging its own bubble tea shop… or four. Kung Fu Tea proves popular among students because of its large menu, cheaper prices and location just across Route 1. Popular drinks include the taro milk tea and winter melon green tea with tapioca bubbles. "I go to Kung Fu Tea all the time, like two or three times a week. It's so good," UMD second-year Jack Landau said. Kung Fu Tea offers over 50 different drinks, served hot or cold, with or without tapioca bubbles. Their variety of flavors, from classics like green and oolong tea to milk-based like taro and honey oolong milk tea to fruity drinks like grapefruit and passionfruit green tea, will leave you wanting to try them all.
10 p.m. Bar Hop Along Route 1
College Park has that classic college bar scene atmosphere with the smoky air, disgusting bathrooms, loud music and overcrowded rooms. But that doesn't make its aesthetic and the memories that stem from it any less endearing. Embrace it for all its hype and flaws and enjoy a night at the bar scene in College Park. Aside from the famous RJ Bentley's, Route 1 also hosts Terrapin's Turf, Cornerstone Grill & Loft and The Rail. They all offer their own unique atmosphere, so pick your poison and the best bar that strikes your fancy. Bent's is known for its inside and outside bars and long waiting line. Cstone has downstairs area seating and an upstairs that requires lots of pushing and flirting with the bouncers to get into. Turf is more like a club than a bar, because they keep most of the lights off, and people crowd the dance floor with their slick moves. "I love the high energy club vibe [of Turf]. I love walking in and feeling the bass from the music. It just hypes you up," UMD third-year Julia Lenz said. No matter where you feel like partying, start the night off on a high as you bar hop and experience each bar for their individual quirks.
11 p.m. Fill Your Tummy with Insomnia Cookies
Nothing says comfort more than homemade cookies. While your mom may not be able to bring you her famous recipe all the way from home, Insomnia Cookies acts as a pretty good substitute. Insomnia has over 150 locations nationwide. While not a UMD specific tradition, Insomnia has established itself as a college-wide tradition, reeling in college students from all over the nation hypnotized by their mouthwatering options. Their warm, delicious cookies will make your drunk stomach sing. After a night out, students flock to Insomnia, and the line runs out the door and wraps around the corner, which I think says something about their quality cookies. Be sure to snag one before the line makes it down the block. You could even get them delivered right to your door. Who could resist the Confetti Deluxe cookie or the Chocolate Peanut Butter Cup cookie in the late hours of the night?
12 a.m. Bus Home with Crazy Drunk College Students
Ready to call it a night from the bar scene and want to experience college fully for all its nostalgic and awesome moments? Hop on any of the night buses to take you where you need to go, whether it be your college apartment, a friend's place or McDonald's for an egg McMuffin. The neon-lit buses are guaranteed to be filled with drunk students either singing loudly, making friends with their seatmates or sharing their marathon fries. It's an experience in and of itself. Can't say we haven't all had a night that ends with a bus ride like that. Once midnight rolls around, the buses become the new party, which can be fun or exhausting, but it beats making the 20-minute uphill trek. 
1 a.m. Splash Around in the Fountain on McKeldin Mall
McKeldin Mall acts as a backdrop to some beautiful sunset pictures or a convenient meeting spot for friends, but have you ever considered the McKeldin Mall fountain as a swimming pool? The fountain on McKeldin Mall functions as all these things, some better than others. Swimming in that fountain has become a rite of passage for UMD students. Jump into that freezing water, and watch people slide down its different levels with drunk (or sober) smiles on their faces. You can't graduate without this experience under your belt, so might as well get it done at 1 a.m. right after a night of partying.
2 a.m. Forget Walking, Doordash Lotsa Pizza
Wherever you've ended up at 2 a.m., you must have a snack in the early morning when pizza just hits different. Lotsa Pizza serves the night owls, most of its business happening between the hours of midnight and 3 a.m. Part of the appeal points to the fact that Lotsa remains open while the rest of the college town shuts down for the night. You can make your own pizza or order off their menu, but their fluffy crust and gooey cheese always leave you satisfied and craving more. They've got classics like a Margherita or veggie pizza as well as more unique finds like chicken bacon ranch pizza or the barbecue chicken pizza. Whatever kind of pizza calls out to you, Lotsa can make it for you.
3 a.m. Jump Over the Point of Failure and Rub Testudo's Nose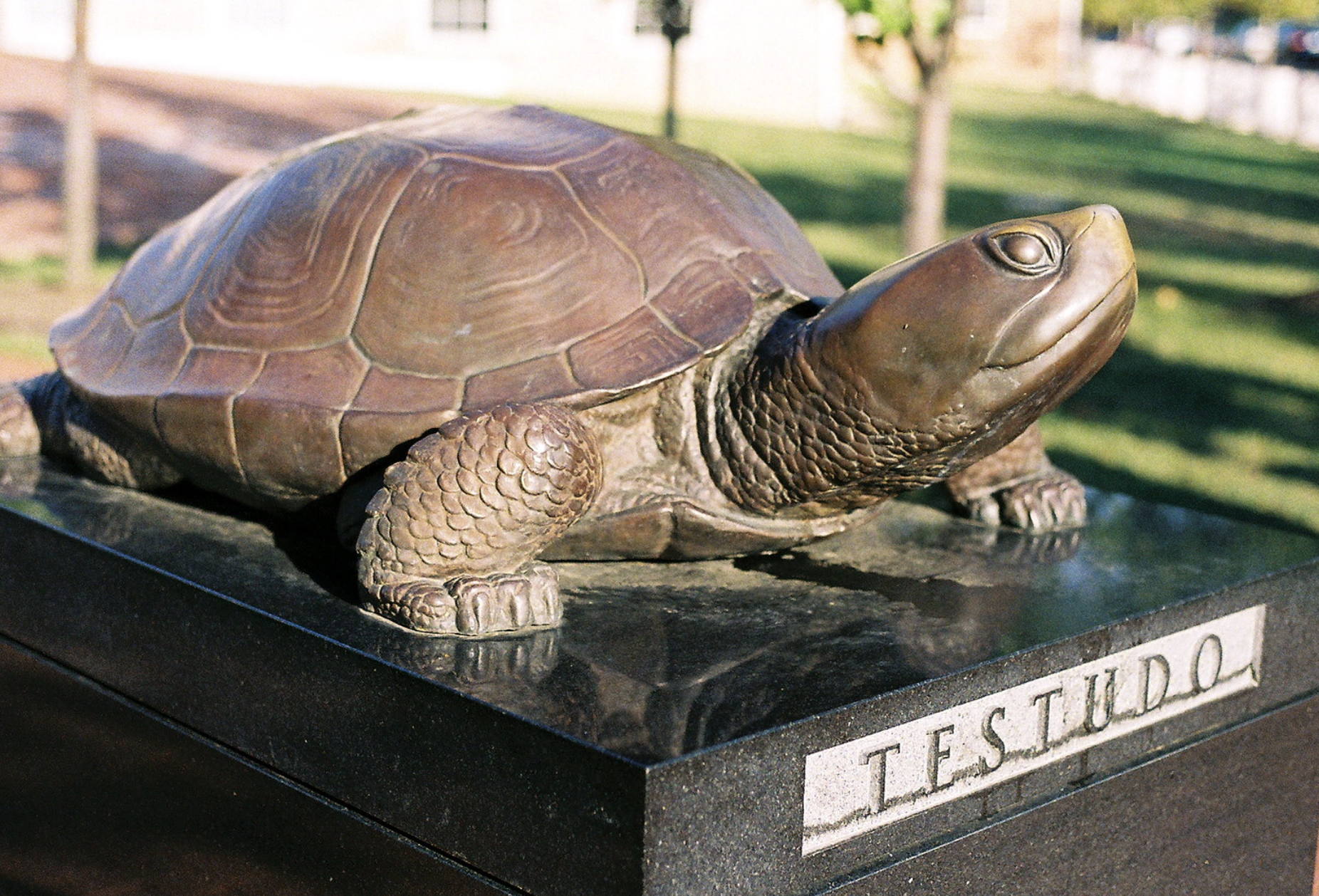 Who wouldn't want a chance to ensure good luck after this sleepless night? UMD legend has it that if you step on the point of failure outside LeFrak Hall, you won't graduate in four years. Make sure to get a running start when you jump over the point. In a time at 3 a.m. when doubts and life questions start to make their way into your head, it offers the perfect time to reassure yourself and save your graduation date. Next, head to one of the many Testudo statues to rub his nose for good luck too. Like many college statues on any campus, Testudo's nose has been rubbed a shiny bronze from the amount of luck it dispenses. Finish out the last two of 24 hours on his good side.
4 a.m. Get Your Caffeine Fix at Dunkin' Donuts
Let's see. By now you have conquered failure by jumping over a point, gone bar hopping and indulged in pizza and cookies. You've had a busy night, and the sun's rays will begin to give everything a warm glow soon. Head on to Dunkin' Donuts to get a caffeine fix that'll give you your second wind. Order a large vanilla iced coffee and a chocolate sprinkled donut for the perfect pick-me-up. There is no such thing as too much coffee.
5 a.m. Bask in the Warmth of the Sunrise from the Balcony at McKeldin Library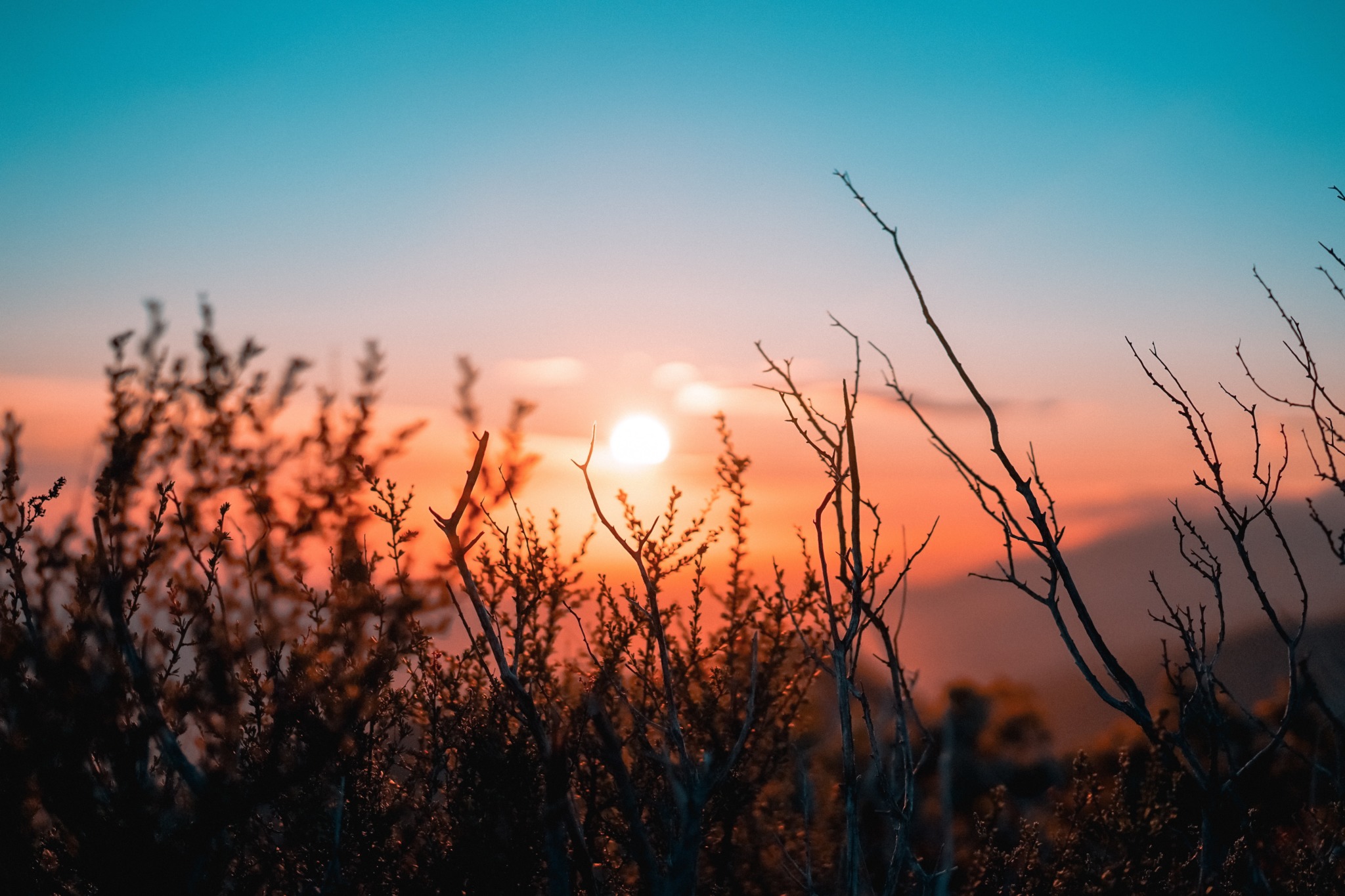 Don't close your eyes just yet. The sun wants to greet you one more time, and salute you for your successful 24 hours at UMD. The balcony at McKeldin Library has the perfect view of UMD's expansive mall. Pull a chair up to the railing and watch the rays shine over the tops of the buildings that line the mall on each side. The campus embodies peace and quiet in the early mornings, undisturbed by the usual student traffic. UMD houses over 30,000 undergrads, but at this hour, the only people you'll see include the students walking back from an all-nighter at the library. The rest of campus may continue its slumber, but the sunrise from the balcony will wake you right up. Grab your best buds and experience a spiritual sunrise as you reminisce upon these best years of your life.