If you're a clueless tourist from the Midwest who happened to Google "fun things to do in Santa Monica" and you were lucky enough to click on this article, feel free to thank me in advance. Anyone can type up a list rambling on about how wonderful the beach and pier are, but I'm here to give you recommendations that TripAdvisor employees wish they could come up with. Lather on your sunscreen and grab your surfboards because we have a full day of festivities ahead.
Check out 24 things to do in Santa Monica in 24 Hours.
6 A.M. Surf at Station 26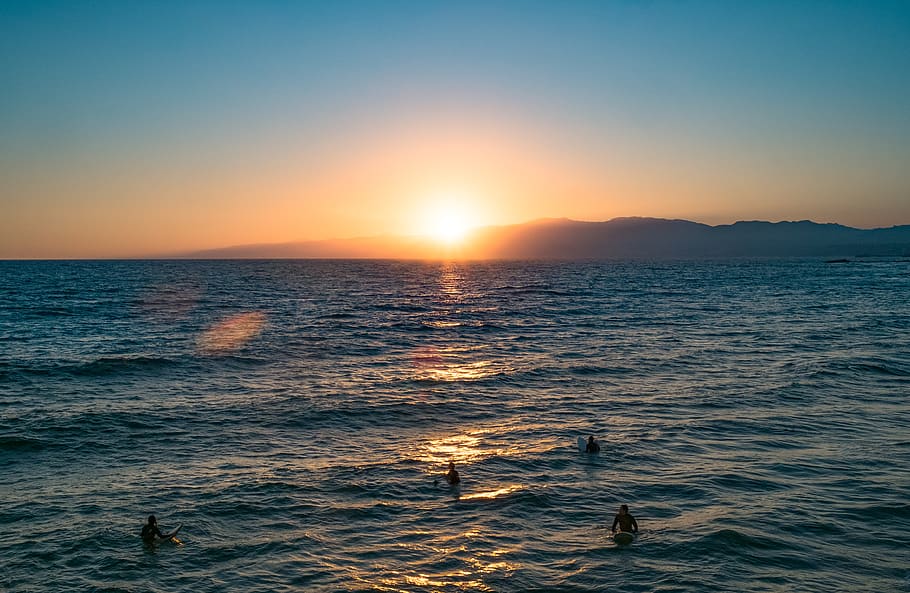 What would a beach town to-do list be without an early morning surf session? That's right — irrelevant. Lifeguard Tower 26 serves as a staple spot for locals to start their day by shredding the gnar (pro tip for your visit: no one actually says 'shredding the gnar,' and you will be aggressively made fun of the second said phrase leaves your mouth). Light offshore winds when the sun begins to rise create perfectly sized and shaped waves, providing ideal conditions for surfers of all levels. Whether you're the next Kelly Slater or a person who considers simply standing up on your board a win, the salty, cold Pacific smacks the morning gunk right out of your eyes and gives a refreshing start to the day.
 7 A.M. A Caffeine Fix from Dogtown Coffee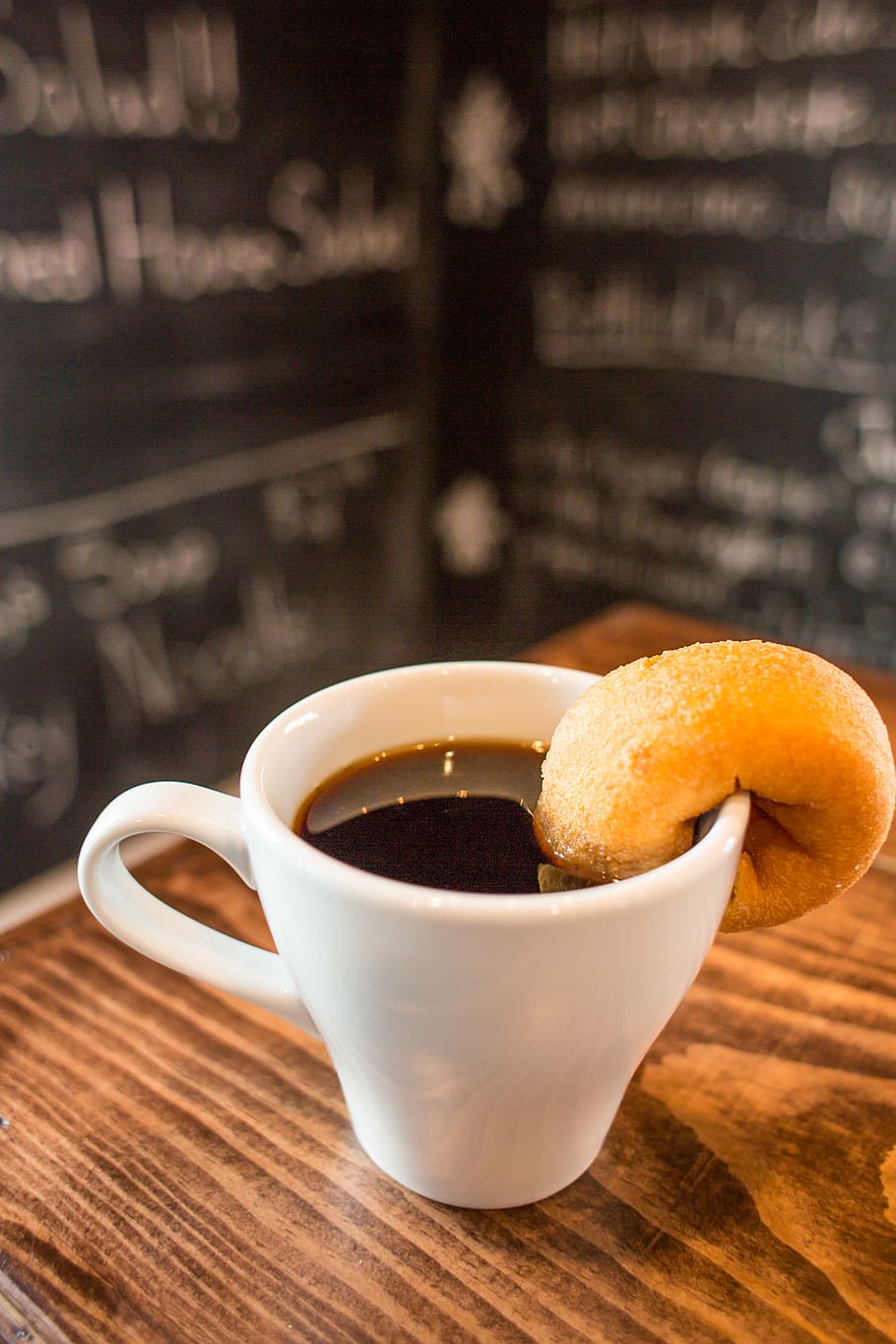 Surfing works out every inch of your body (reference Kelly Slater circa 1992, thank me later) and can be exhausting, making a coffee pit stop basically mandatory. Santa Monica was given the nickname 'Dogtown' by the teenage surf and skate crowd that helped shape skateboarding into an international sensation in the 1970s, making the spot an ode to local history. Staying loyal to the classic Los Angeles area stereotype, all menu items are organic, natural and include vegetarian and vegan options. Be sure to try their iconic DTC Sweet 'n Salty Caramel Iced Coffee. Boring cold brew? Don't know her.
8 A.M. Breakfast Burritos at Holy Guacamole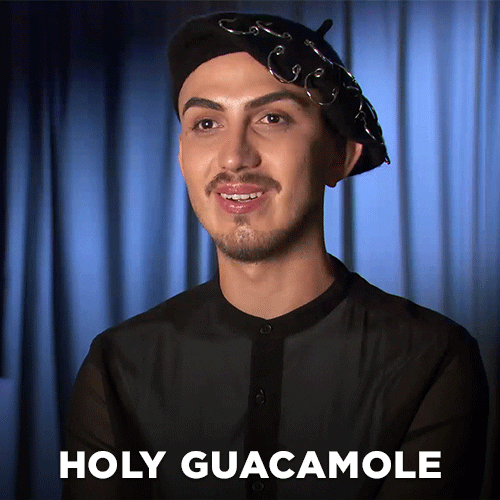 Not to be controversial, but Holy Guacamole indisputably holds the title of CEO of breakfast burritos. Just a couple of blocks down from Dogtown, eating at Holy Guac and going to church on Sundays are equally relevant traditions for many SM residents. "Hands down the best burritos on the westside," said UCLA freshman Ines Flack. "That s—t is gourmet. Period." Not to mention their burritos rival the size of a newborn baby, so you're guaranteed a bang for your buck. Have your elastic waistband pants on deck, because the food baby makes you look like Kylie Jenner in her pregnancy journey video when she says, "So, I'm 34 weeks today."
 9 A.M. Bike Ride on the Beach Path
Cruise for miles on the paved trail nestled between the ocean's shore and Pacific Coast Highway to take in breathtaking views of some cuties playing beach volleyball, gorgeous mountain ranges and the deep blue Pacific. Yes, in that particular order. The path stretches on for miles, giving you the option of venturing into charming neighboring cities. For a more serene experience, I recommend a trip up north towards Malibu, but if you're in the mood for a one of a kind people-watching experience while being engulfed by the aroma of the plant, Venice should most definitely satisfy your needs.
 10 A.M Downtown Santa Monica Farmers Market
If you want to talk about top tier farmers markets, say less. Wolfgang Puck's Governor's Ball for the Oscars has been using ingredients from the downtown market for nearly 20 years. The SAG Awards also uses Santa Monica vendor's produce for the vast majority of dinner ingredients and floral decorations. Impeccable products are provided every direction you turn, forcing fruits and veggies from your local grocery store to never hit the same again. Plus, there's a solid chance you can spot some of your favorite celebrities roaming around…I may or may not have spotted Chrissy Teigen at a fresh bread vendor once.
 11 A.M. Shopping on Main Street
Hot take: Although the 3rd Street Promenade reigns as the most popular shopping area in the city, everyone continues sleeping on Main Street's local and sustainable boutiques and thrift stores. Avoiding fast fashion and turning to more environmentally friendly clothing options helps our planet immensely, and Santa Monica offers a ton of spots to do so. Reformation, Buffalo Exchange and The Closet Trading Co. are only a couple of places to spend your cash. Urban Outfitters, Brandy Melville, Zara and stores alike are found all over the nation, so hit up the Main Street area for unique and environmentally conscious finds. In 2020, we stan Mother Earth while simultaneously serving looks.
 12 P.M. Quick Bite at Frozen Fruit Co.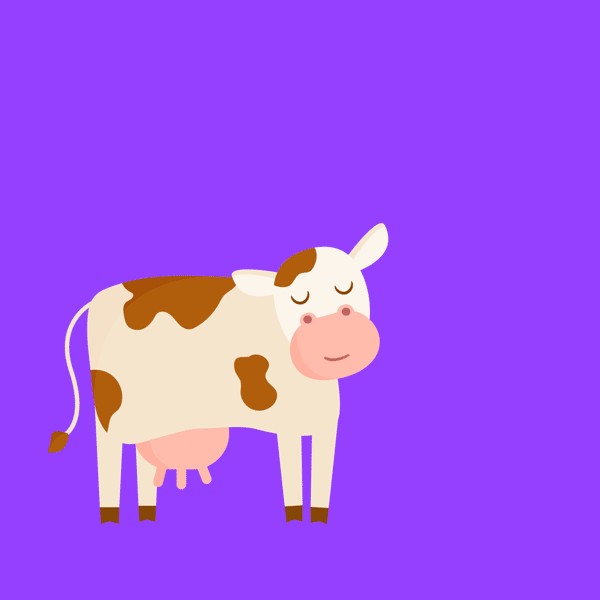 "Is this vegan?" said 90% of Los Angeles area residents under 30 years of age. Frozen Fruit Co. serves plant-based ice cream that makes dairy-based dessert embarrassed to be here. "It's so creamy without making your stomach hate you for the rest of the day," said UC Santa Barbara freshman Izzy Kleiman. "It's also decorated like a 7th-grade girl's kitschy bedroom. Really brings back the memories." Your life changes for the better as soon as you take in your first spoonful, and it's healthy (unless you drown the cup in Nutella topping like I do, but that's beside the point). Take a cup to go and stroll down Montana Avenue, one of the city's most popular streets lined with trendy shops and cafes.
1 P.M. Hike O'Clock
An afternoon hike on one of the area's many mountain trails has been a go-to activity of mine since middle school. There are routes of all difficulties, whether you're looking for more of a stroll at Will Rogers State Park or a sweat-inducing, up-hill loop at Temescal Canyon. Regardless of where you choose, the views at each peak make you do the hike over and over again. Fellow hikers love to bring their dogs along, so seeing some good boys will motivate you through your good-good workout.
2 P.M Grab a Godmother at Bay Cities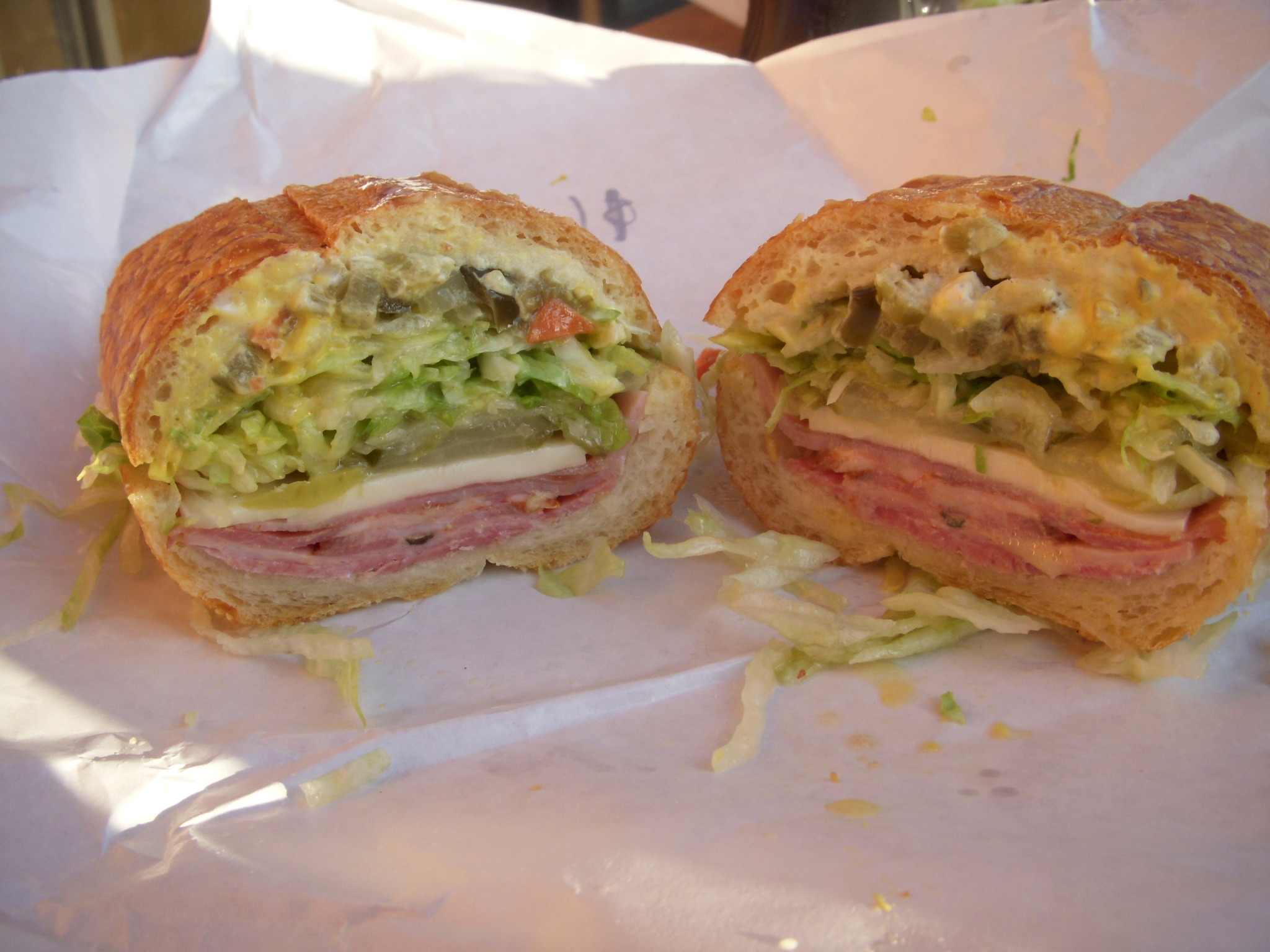 Having grown up with BC as a weekly staple, I can confidently confirm the hype is real. Italian deli and market Bay Cities whips up to-die-for sandwiches that are the backbone of the city. Being a resident for 18 years, I have yet to encounter a soul who has a single bad word to say about the beloved local business. While the menu is packed with any kind of mouth-watering sub you could think of, nothing hits quite like the signature Godmother. If there happens to be a Sandwich Hall of Fame somewhere out there, the Godmother sandwich deserves a placement on the highest pedestal.
 3 P.M: Goat Yoga. Yes, I'm Serious
You really thought it couldn't get more Santa Monica than a plant-based ice cream store? Think again. Sign up for a yoga class at Laughing Frog Yoga where baby goats run about to help ease stress and anxiety with their overwhelming cuteness and enthusiasm. The goats are known to jump on your back, which is a phenomenon I believe every person deserves to experience once in their lifetime. To summarize: downward dog — but goats.
 4 P.M. Adelaide Drive View
You may be wondering, "Why would I dedicate an hour of my day to hang out on a random residential street?" But trust me, the beauty and overall vibes are unmatched. With an immaculate view of the Santa Monica Mountains and the ocean's horizon on one side and jaw-dropping homes straight out of Architectural Digest on the other, an afternoon stroll down this windy block feels as though you've escaped the bustling city and entered a serene, alternate world. "There's something about a moment of silence and peace in a city of thousands of people while looking at where the mountains and ocean meet that is truly unexplainable," Santa Monica College sophomore Lauri Helin said. Plus, the lighting and background are exquisite for photo ops. 
 5 P.M. Admiring Art at Bergamot
Bergamot Station Arts Center presents diverse, rotating exhibitions featuring artists from all over the world and a multitude of mediums. The gallery provides a one-of-a-kind collection of fine art and serves as a class Santa Monica experience. Personally, I've been here a handful of times, and each experience delivered unique exhibits of beautiful expression making the visit very much worthwhile.
 6 P.M. Dinner on Ocean Avenue
The dining options on Ocean Ave? Incredible. The view from Ocean Ave? Even better. The food and view combined? Unmatched. Steakhouses, sushi, burgers, Italian — name your craving, an immaculate option is available on Santa Monica's most iconic street. However, you're more likely to see pigs fly than find a parking spot nearby, so show up early or take a Lyft. Trust me on this one. You want to finish on time so you don't miss the mandatory sunset drive.
 7 P.M. Sunset Drive on PCH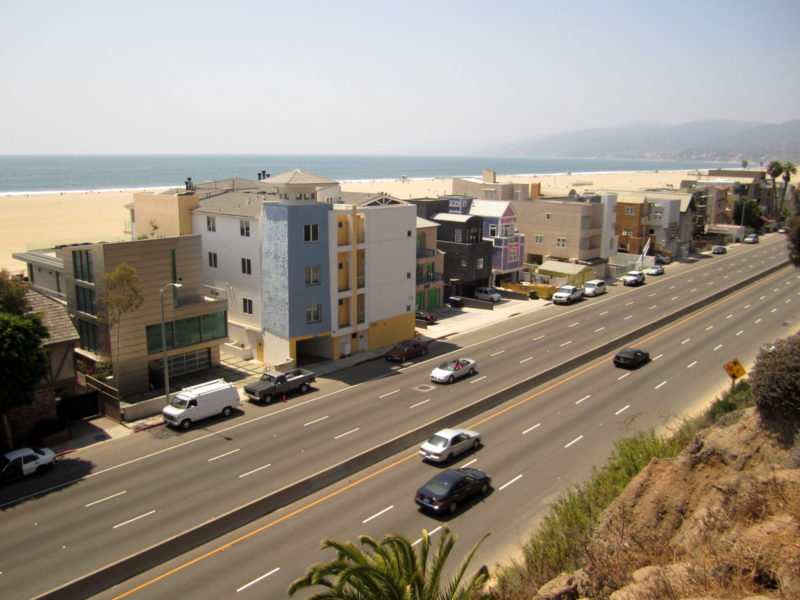 As a born and raised Santa Monica resident, my all-time favorite to-do list item is a drive down the coast as the sun sets over the Pacific. Windows down and hair blowing in the wind as if you're the main character in a classic coming of age film. I would highly recommend blasting Golden by Harry Styles, as he once said in an interview the song was written with the energy of Pacific Coast Highway in mind. But alas, the soundtrack is yours to choose. But if you claim to have true taste, you'll consider to play this absolute banger on aux while zooming toward Malibu for an ethereal experience.
 8 P.M. Concert at the Santa Monica Pier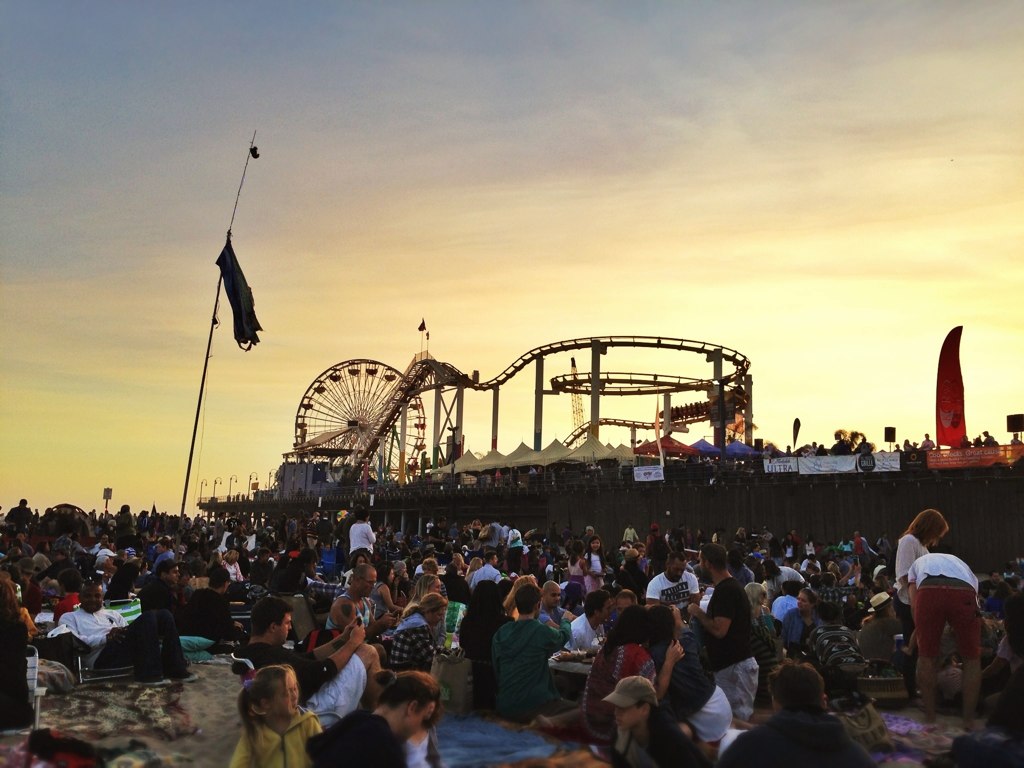 Grab a blanket, snacks, drinks and set up camp on the sand right next to the Santa Monica Pier to enjoy weekly performances from all genres and backgrounds while dancing under the moon with your friends, family, and maybe even those drunk strangers sitting next to you. "Even if you don't love the music, the atmosphere and energy of the crowd always make it a good time. Definitely one of the best things to do in the summer," NYU freshman Alba Quintero said. The most famous performer to grace the stage was Khalid in 2017 far before he blew up, so you never know when there the next breakout star will be available to you for free. Who needs a $500 Coachella ticket, am I right?
 9 P.M. We Eat Cake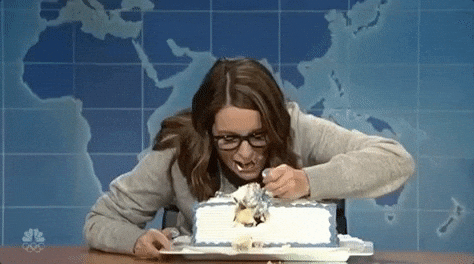 Local café and bakery Sweet Lady Jane sells the best cake in town and there's no ifs, ands or buts about it. The triple-layered berry cake is the equivalent of being touched by God, but through a soft vanilla sponge and sweet blueberries and strawberries. Haven't recovered from your seaside dinner? Or even your Holy Guac burrito from 13 hours ago? Too bad. The slice simply cannot be denied.
10 P.M. Late Night Laughs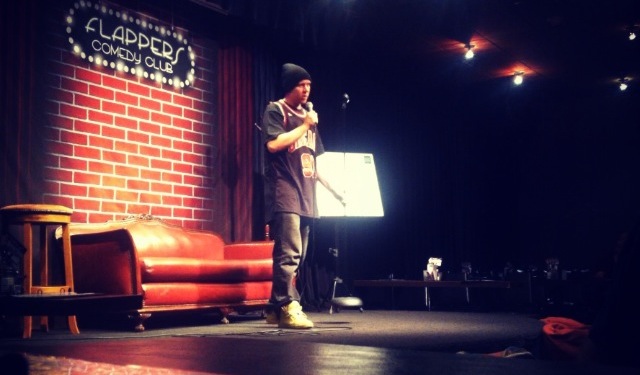 The Westside Comedy Club resides in the heart of downtown SM, and most definitely adds some heart to the downtown area. Providing stand up acts and improv from some of Los Angeles' most talented comics, you're in for an evening of laughter and unwholesome entertainment courtesy of 18+ humor from local performers who you may just see on SNL one day.
 11 P.M. You're on Top of the World (literally)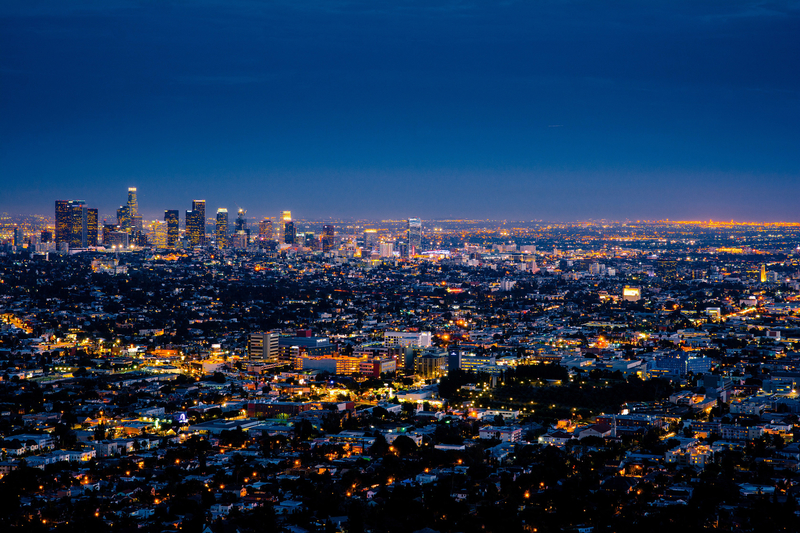 A true hidden gem that tourists will never come across: the very peak of the Santa Monica Mountains. Drive through the windy roads of one of the westside's wealthiest neighborhoods, park at the dead end, and make your way up the short trail for one of the most breathtaking views stretching from the beach all the way to the Downtown Los Angeles skyline. Just as beautiful as the Griffith Observatory, minus the insane 405 traffic and overwhelming crowds. Beware: The area serves as an ideal date spot, so if you see a couple getting close, remember to mind your business.
 12 A.M. Let the Pregame Commence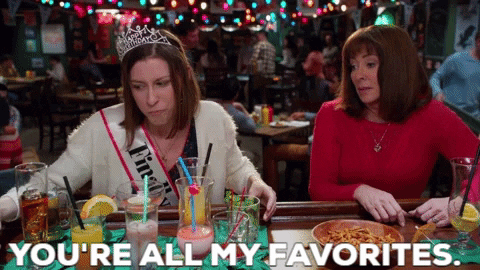 Okay people, it's finally time to pop off. But we're not rookies around here — ease your way into the evening. Main Street's bar scene packed with bars such as Circle Bar, Jameson's Pubs and The Pink Elephant to kick off your night on the town. Some wonderful warmup spots; nothing too wild, but just the right amount to get you going.
 1 A.M. 41 Ocean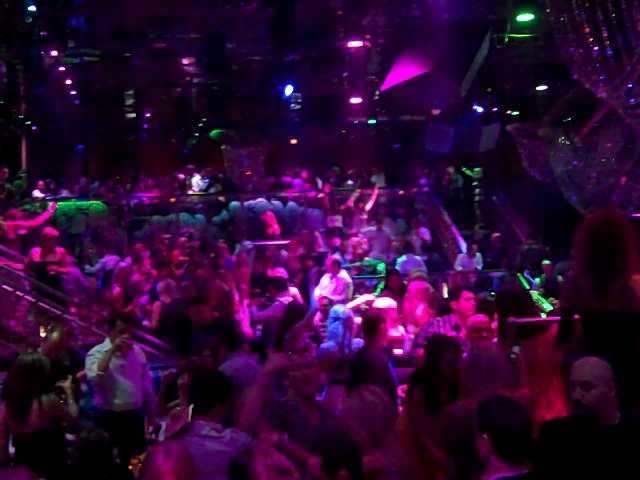 Making our way back to beloved Ocean Avenue, 41 Ocean holds the title of the city's most beloved night club. Whether you're an A list celebrity or someone looking to live the high life just for one night, you're guaranteed to experience amazing drinks, music and energy until the wee hours of the morning. Some friends of mine even ran into our high school principal at the bar one night, so you're always in for an unforgettable story.
 2 A.M. Booze Continue at the Bungalow
Just down the block from 41, the Bungalow switches up the scene if you're looking to the energy down a couple notches. With twinkling lights and vibrant foliage, the outdoor landscape gives off a more "let's have some small talk and I'll maybe give you my number" vibe rather than a "we're going to 'accidentally' bump into each other on the dance floor and I'll wake up in your bed tomorrow morning" vibe. You could argue that the Bungalow should be where you start the night, but I see the ideal opportunity to wind down before heading home. Plus, their signature drink goes by the name of Bitchin' Sangria. You can probably guess that it's, well, very bitchin'.
 3 A.M. Drunchies at DK's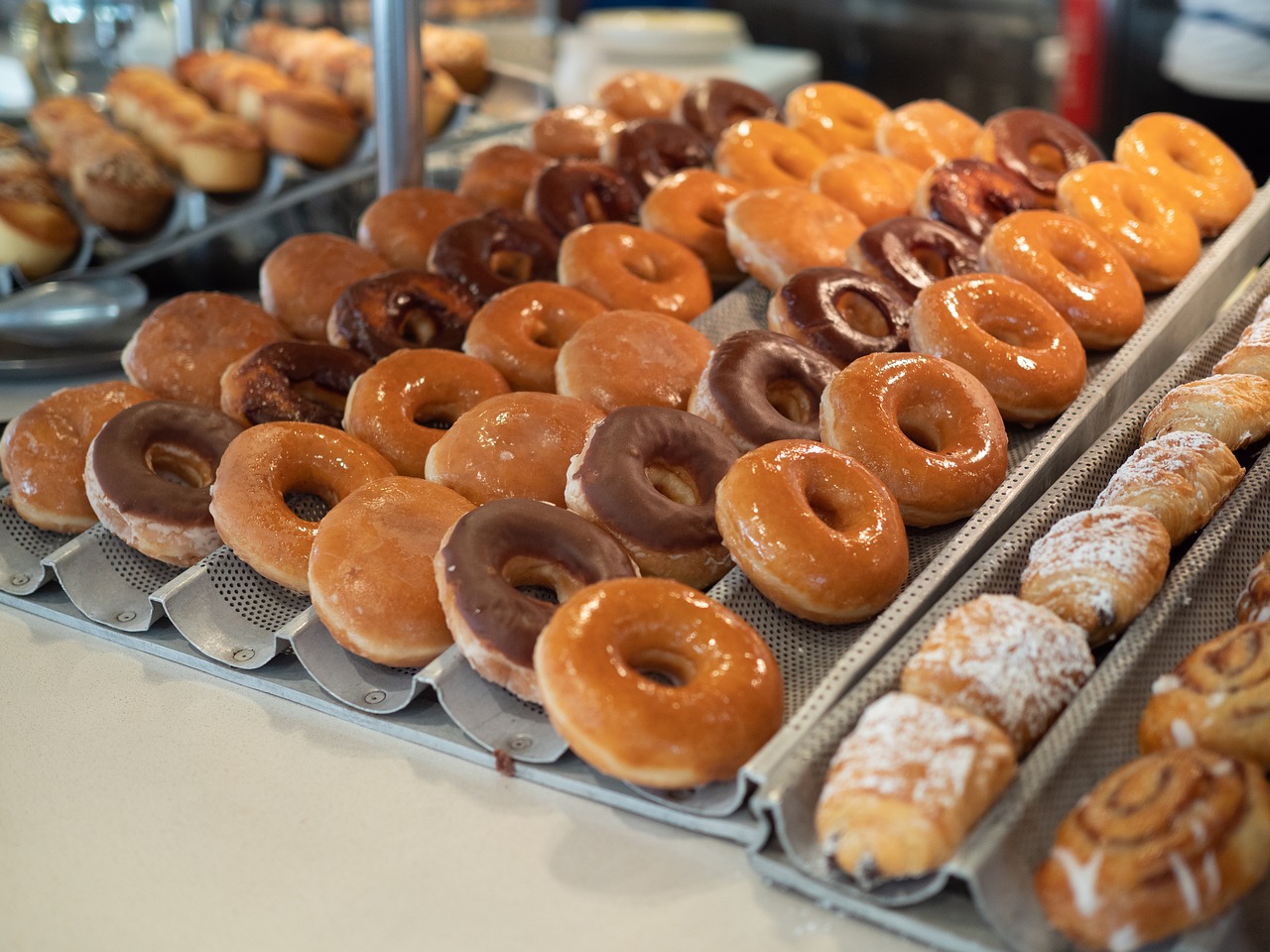 Nothing hits quite like a donut from DK's to soothe your late-night cravings. Open 24/7 since 1980, they're more than used to the belligerent crowds rolling in at ungodly hours ready to empty their dessert cases. "The workers at DK's have seen me at my absolute worst and still love me just the same. They forever have my heart," said Brown University freshman Kaylah Brown. Santa Monica isn't necessarily known to be cheap, so the low prices are a relieving sight after spending probably too much money on overpriced cocktails. A drunken DK's stop is never a mistake.
 4 A.M. Santa Monica Pier…Trust Me
I hate to say it and most hate to hear it, but someone must tell you: the pier is an absolute s—t show for the majority of the day. You know how locals of NYC despise Times Square? Same energy. However, if you make your way down at an unconventional time, the lit-up Ferris wheel and quietness that comes with being out on the ocean with no obnoxious street performers or screaming children has a unique charm difficult to put into words. Although an odd idea, if you get the chance to do so, I highly encourage you to make the stop. One again, trust me.
 5 A.M. A Parking Structure Sunrise
I know, every city has parking structures, so why are ours any better? All along 2nd street, there are a handful of massive parking structures with large rooftop parking, and they surprisingly offer some of the best views in the city. I recommend a structure for sunrise so you are able to look out on the city skyline in the direction of the glowing sun, as the break of dawn looks a little 'meh' when looking out west. The ocean has had enough time to shine today, so drive on up and turn directly towards the beautiful city of Santa Monica, California.