Head to New York City's hipster borough for an unforgettable day. John Roebling brought the best thing that could possibly happen to NYC—the Brooklyn Bridge—to connect the world more easily to this eclectic place. You can only eat the original Nathan's Famous hot dogs and see machines come to life in a church in Brooklyn. Don't miss out on all the hidden gems that Brooklyn wants you to enjoy. Not sure what things to do in Brooklyn with only a day to spare?
Check out 24 things to do in Brooklyn in 24 hours.
Once you're ready for living in Brooklyn, book your housing with Educational Housing Services (EHS). They offer stress-free student intern housing. Meet new friends through EHS and explore Brooklyn together!
1. Catch amazing sunrise views at Brooklyn Bridge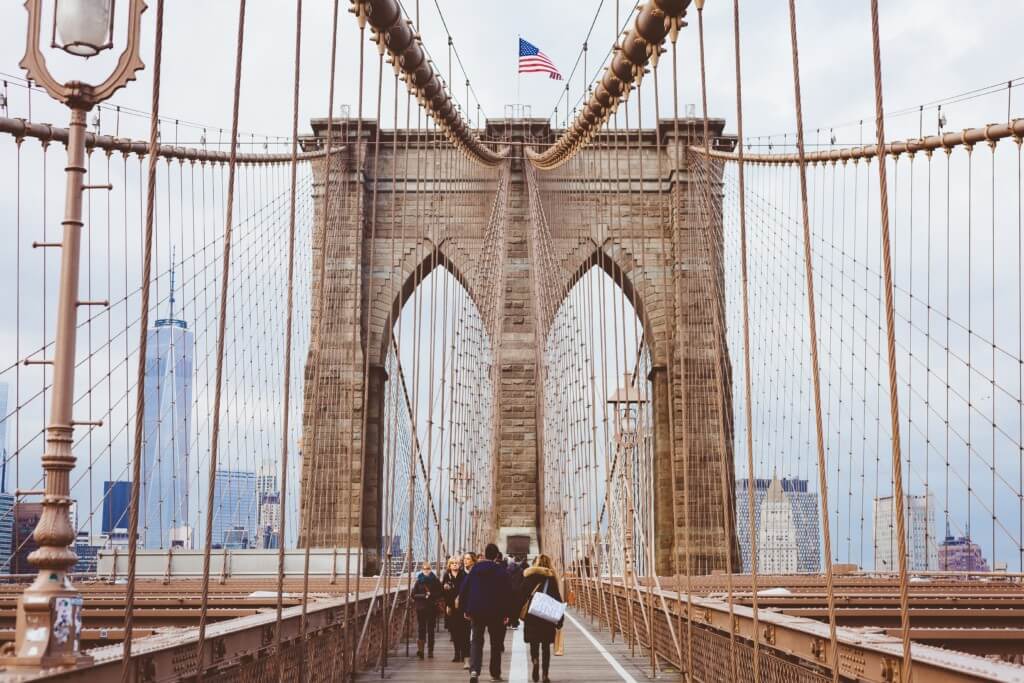 Catch a glimpse of the watercolor sunset while crossing the Brooklyn Bridge. Or bike across the bridge in the lane for cyclists. The bridge's long steel cables create a unique web pattern above the pedestrian walkway that look impressive up close. John Roebling, the designer of the Brooklyn Bridge, connected Manhattan and Brooklyn over 125 years ago to help you and other travelers get your day started.
2. Get energized at Lincoln Station Coffee Shop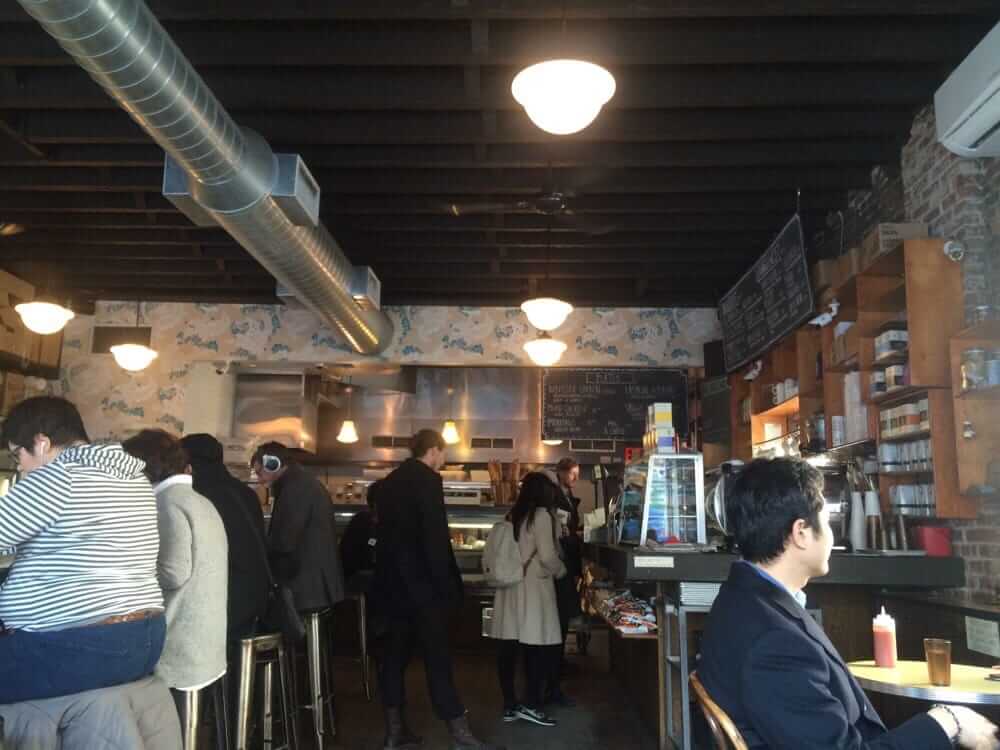 Before you start your day, you need caffeine, STAT. Lincoln Station makes fresh coffee and serves breakfast, lunch and dinner all day. Grab an avocado and egg sandwich and a steaming coffee to start your day. Lincoln Station epitomizes Brooklyn and New York's goal to make the most of the limited space in the city by creating a dining experience for any time of day.
3. Explore the piers of Brooklyn Bridge Park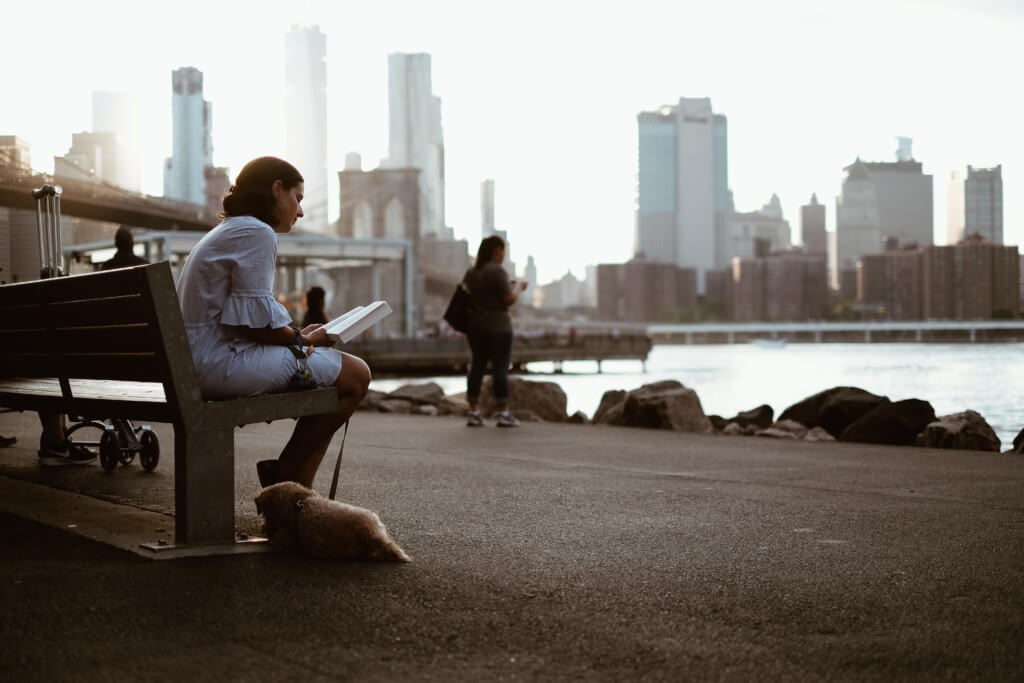 Six piers means six different ways to spend your time at Brooklyn Bridge Park. Pier 1 offers panoramic views of the Manhattan skyline while Pier 2 appeals to the active Brooklynites with basketball, bocce, shuffleboard courts and a roller rink. Sit back and relax with a snack at Pier 3 on the terrace and picnic tables. Or stroll down to Pier 4 to soak in the beach breeze. Yell "GOOOOOOOAL" when bae scores at one of Pier 5's sports fields. Or bring your furry friend along for the trip to Pier 6's Dog Run. Checking out all those piers will build up your appetite. Quench your thirst with fresh lemonade at Lizmonade or munch on New York's best lobster roll at Luke's.
4. Get your Maple Syrup on at Mile End Deli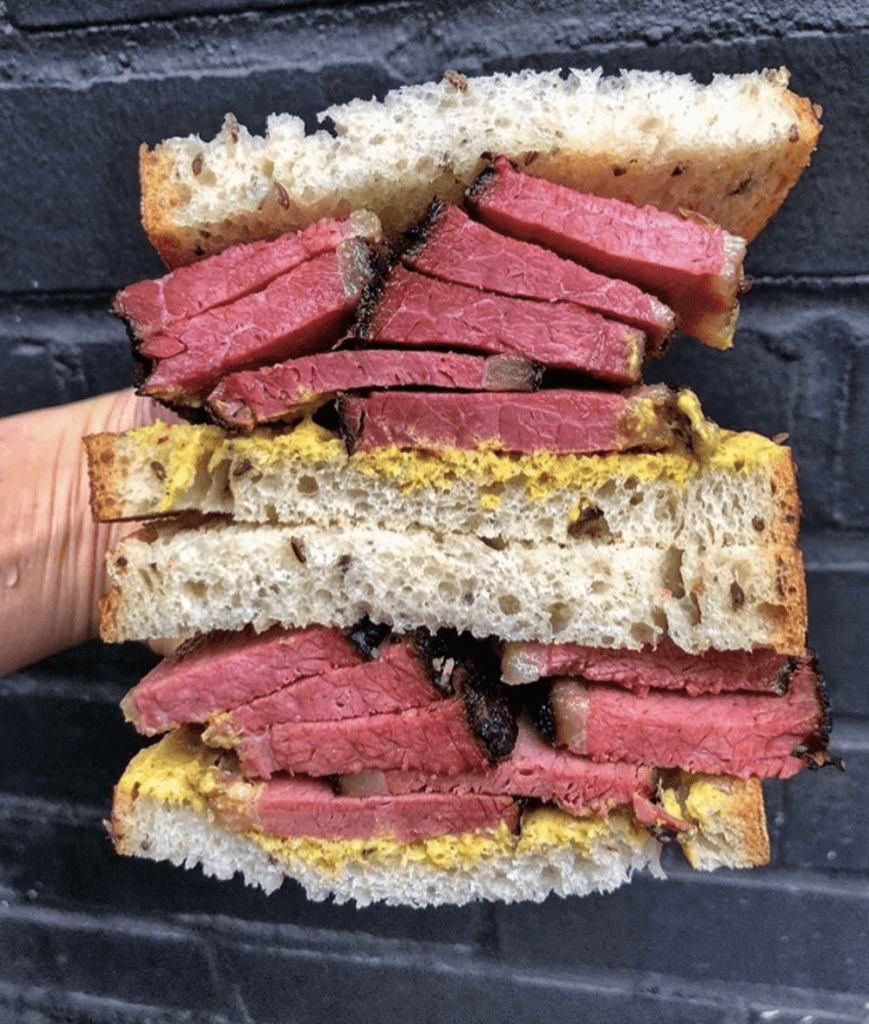 This Jewish deli serves Montreal-style food like Montreal-style smoked meat, hot dogs and poutine. Munch on a Classic Reuben or Ruth Wilensky for lunch or Mish Mash for breakfast. Mile End Deli will leave you and your stomach stuffed in satisfaction. The service makes you feel right at home and the Canadian twist on the menu will make you say, "Eh, that was delicious!"
5. Breathe in fresh air at Brooklyn Botanic Garden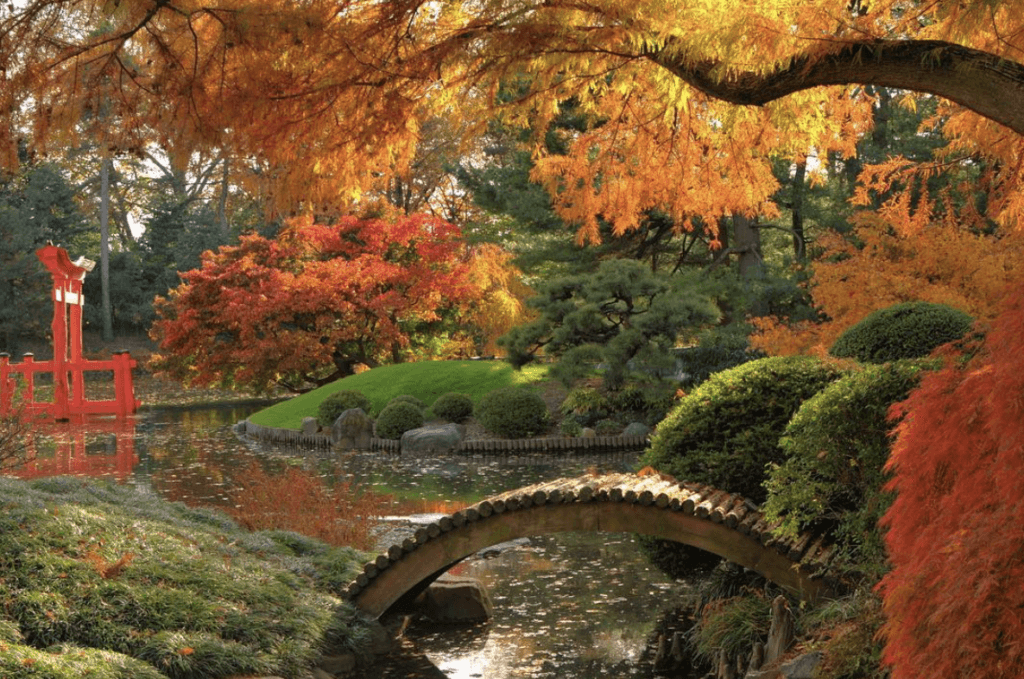 Get lost in 52 acres of magical trees, plants and flowers at the Brooklyn Botanic Gardens. Explore the conservatory within the park that holds a Bosnia museum, aquatic plant house and an art gallery. The garden also holds Seasonal Highlights Tours so you get a glimpse of the most vibrant species each season no matter when you go. The botanic gardens give you a breath of fresh air in the hectic concrete jungle of Brooklyn.
6. Hunt for Treasure at the Brooklyn Flea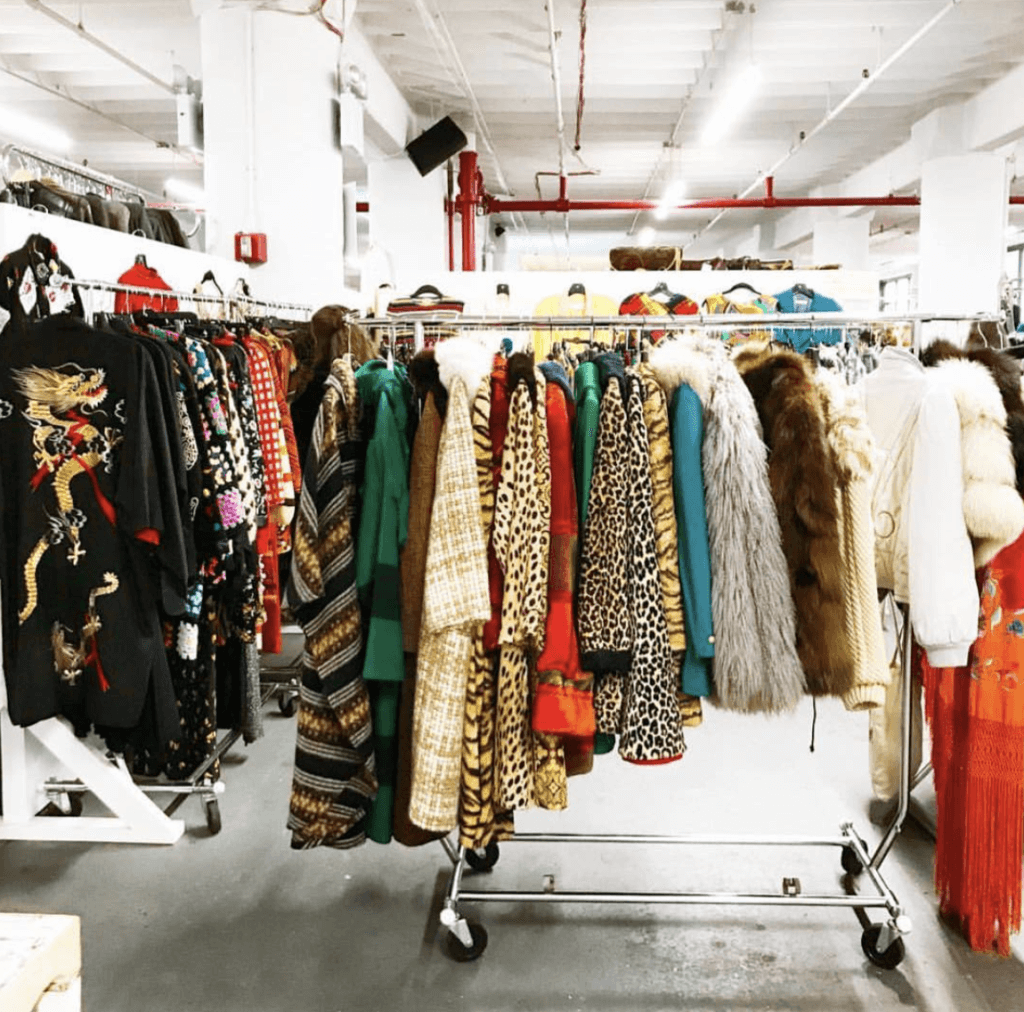 Hunt for hours at this flea market bursting with vintage clothing, unique artwork, antiques and beautiful jewelry. Vendors like Species by the Thousands and SKT Ceramics constantly bringing in new pieces for you to window shop. Basically every weekend you can shop and spend hours finding a new painting for your apartment or a vintage suede jacket. Stop by Smorasburg, an open-air food market, so you can shop while eating delicious food from over 100 local vendors.
Ready to experience Brooklyn's charm all summer long? Check out Educational Housing Services (EHS), right nearby which creates an awesome community for students interning in NYC. Their St. George Towers in Brooklyn is only one stop to Manhattan.
7. Munch for Brunch at Five Leaves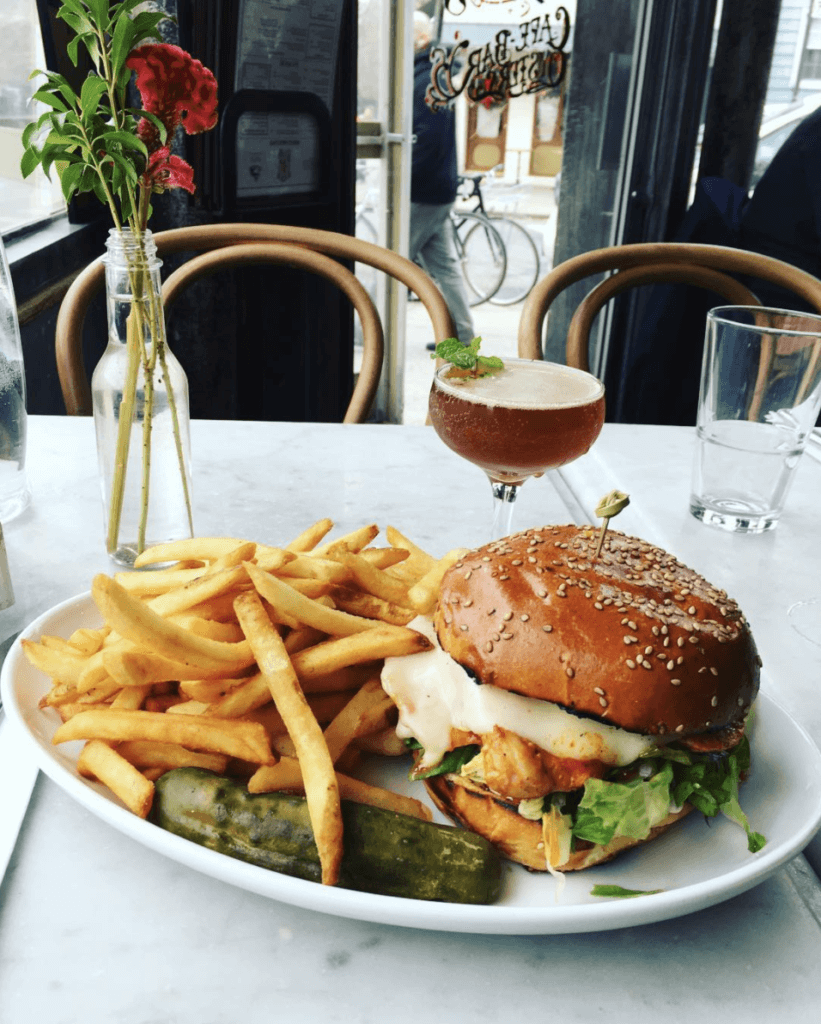 This hipster restaurant excels at brunch and as a casual hangout spot in Brooklyn. "Five Leaves is easily my favorite restaurant and has everything I want day or night, from 2 a.m. oyster evenings to 2 p.m. headache soothing brunches," said New York University sophomore Emily Conklin. Stop by this restaurant for every type of food from ricotta pancakes to their best-selling Five Leaves burger. You'll bite into a juicy hamburger with sweet fried pineapple, an egg sunny side up and pickled beets. Give your taste buds a minute to process the intensely delicious flavors.
8. Shop Small on Grand Street
Searching for artsy, unusual clothes that you won't see on every girl you pass in the hallway? Check out Upcycled, a shop and atelier where they make environmentally sustainable one-of-a-kind clothing. The higher-end shop Bird holds smaller designer labels as well as some unusual bags and accessories. The stores on Grand Street curate a selection of clothing that fit their aesthetic and price point, so you can find the store that fits your lifestyle. Browse anything from gifts around the world, houseware or vintage finds on this street and cure your shopaholic tendencies.
9. Relax in Prospect Park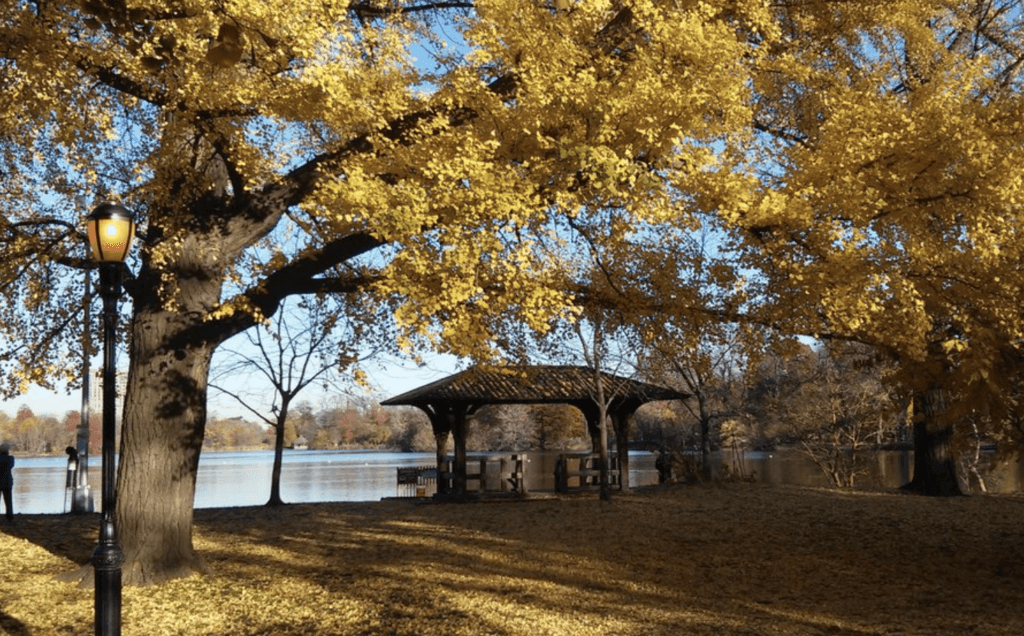 Ditch basic Central Park. Prospect Park has the same hype with way less crowding. Glide on the ice skating rink from November to March. Or visit the park year-round to check out the sea lions. "Prospect park is the best place to relax on a sunny day. It's a less-crowded Central Park with some great running paths," said said University of Virginia recent grad Christian Kennedy. Each Saturday explore the farmer's market for fresh persimmons after you stroll the enormous park.
10. Stuff your Face at Roberta's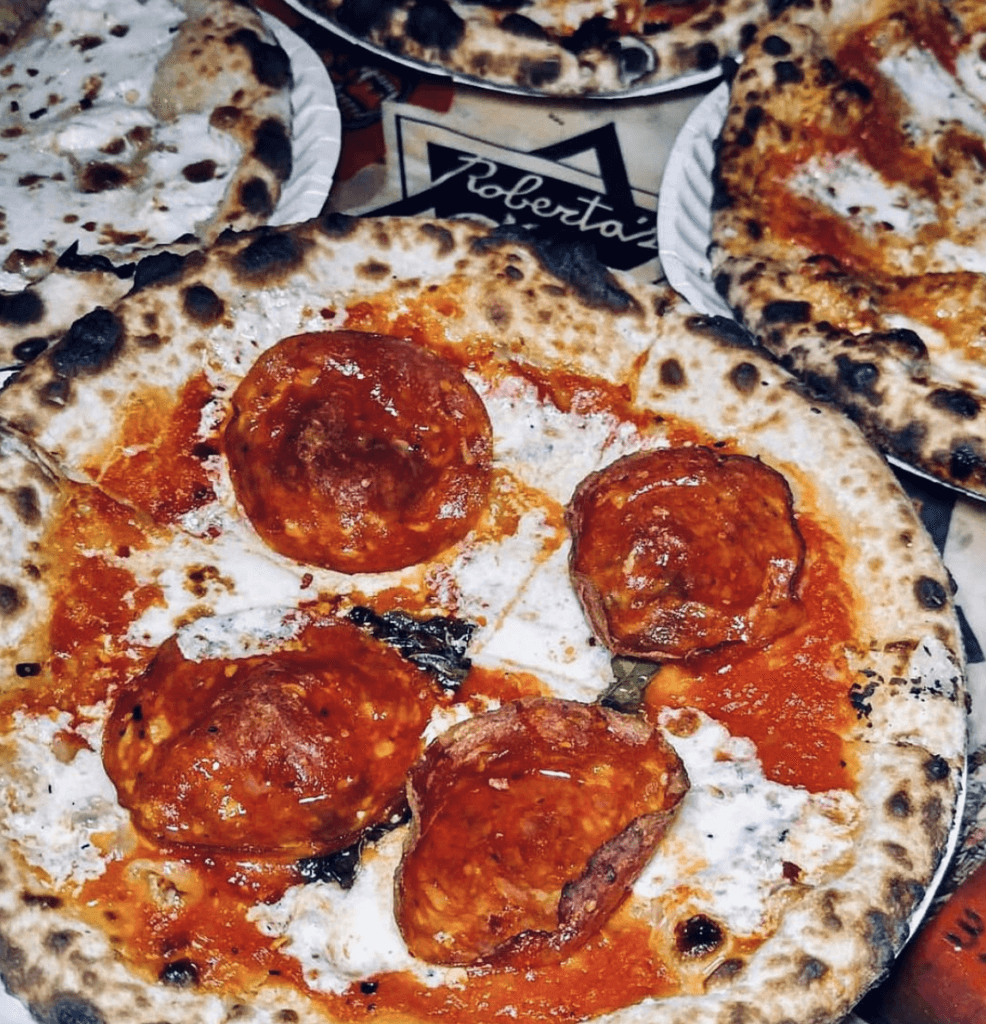 Dine like a local at Roberta's, the one-stop shop for all your cravings. Grab a casual lunch at this Brooklyn pizzeria where famous faces like the Clintons stop by after hearing all the hype. Better yet, Roberta's serves Salumi Hash and an Italian Combo sandwiches for brunch, plus it sells pastries and sweets at their bakery. And Roberta's ingredients stem from its outdoor garden so you know your meal comes out fresh.
11. Get Cultured at the Brooklyn Museum
Explore your artistic side at the Brooklyn Museum. This NYC landmark holds around 1.5 million works of art including a collection of Egyptian antiques spanning over 3,000 years. The "Memorial Sculpture Garden" features salvaged architectural sculptures saved from New York City demolition sites. Bring your student ID to take advantage of the student discount and see the extensive exhibits and featured events at this Brooklyn art haven.
12. Shop 'til you drop on Bedford Ave
Bedford Avenue, the longest street in Brooklyn, passes through seven of Brooklyn's neighborhoods. See a large portion of Brooklyn including the diverse architectural styles from Bedford Ave. on a long run or bike ride. Find any kind of shopping from large brands like Urban Outfitters and J. Crew to unique boutiques like Catbird and In God We Trust. Stroll down this well-known road in Brooklyn to get a sense of the neighborhoods, shop, eat and see incredible street art on the buildings along the way.
13. Sip and snack at Westlight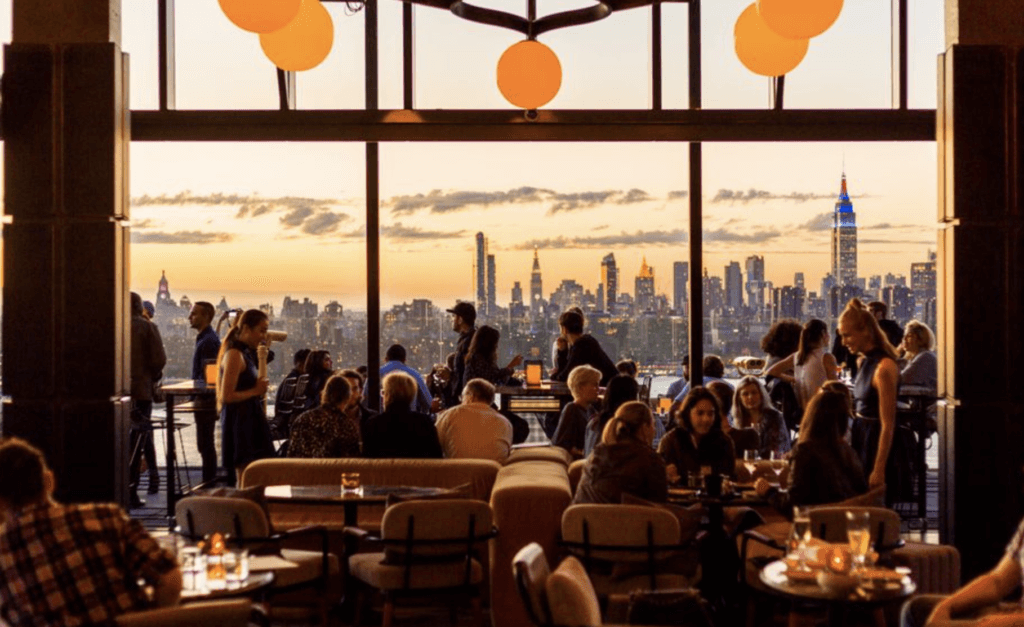 Looking for incredible views while you snack and sip at night with friends? The Westlight rooftop bar gives one of the best views of the Manhattan skyline with a wraparound terrace. Plus, tons of indoor and outdoor seating let you avoid the crowding and noise of other NYC rooftop bars. Order the "Giddy Up" citrus cocktail and the curry cauliflower dip for a 5 p.m. snack. The 22nd floor of Westlight will make you fall in love with Brooklyn all over again.
14. Get a Glimpse of the Future at the Robotic Church
Brooklyn is a weird place perfect for the genuine hipster. A mechanical art collective takes unexpected to the next level by using an old church to display robotic art. Artist Chico MacMurtrie uses the old Norwegian Seaman's Church to display robots from the ceiling, floor and walls. Each robot displayed performs a specific task controlled through computers. When programmed, the church comes to life with robots of the future.
15. Embrace your childhood at Coney Island
Wander down to Coney island to get your adrenaline rush at Luna Park, the famous amusement park. Ride the Cyclone, relax with amazing views on the Endeavor Ferris Wheel and fly high on the Slingshot. Then fill your stomach with greasy park snacks like a juicy hot dog from the original Nathan's Hot Dog stand and funnel cakes from Fried Delights. Kennedy said, "Coney Island is a must see attraction, although most people never make it there!" Don't make that mistake. Pro tip: Head to Coney Island during off-season to avoid huge crowds.
16. Thrift at Grand St. Vintage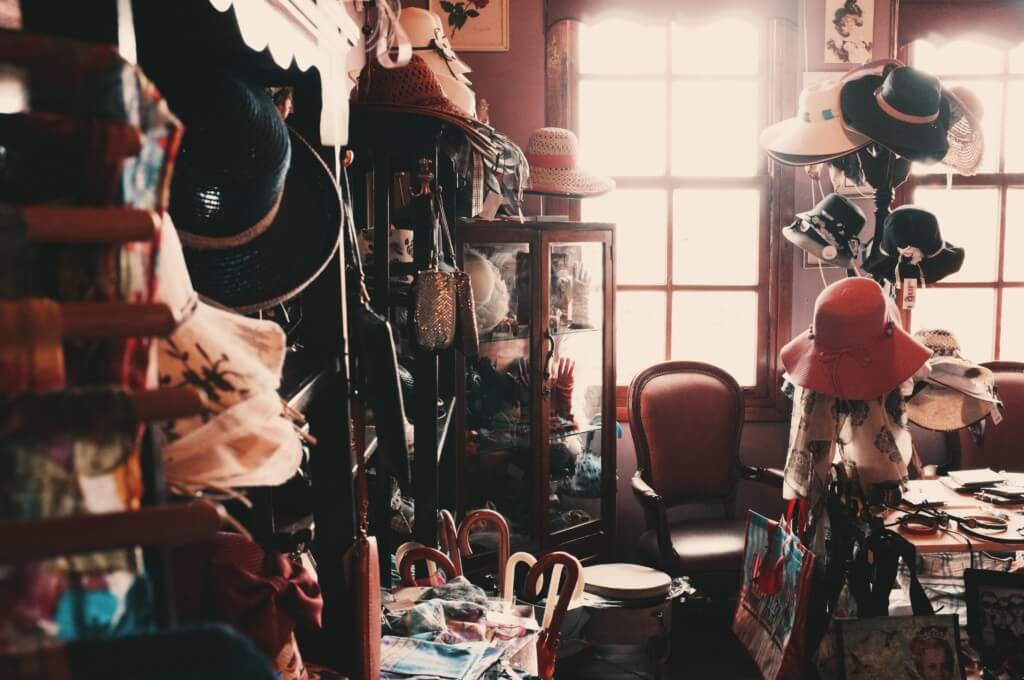 Find anything from vintage sportswear to accessories and home goods at this vintage store on the go to shopping location Grand Street. "Hidden spots are everywhere if you can explore!" said Kennedy. Conklin also said the unique gems and hunting needed to find them makes this thrift shop one of her favorites in NYC.
17. See and be seen at Olmsted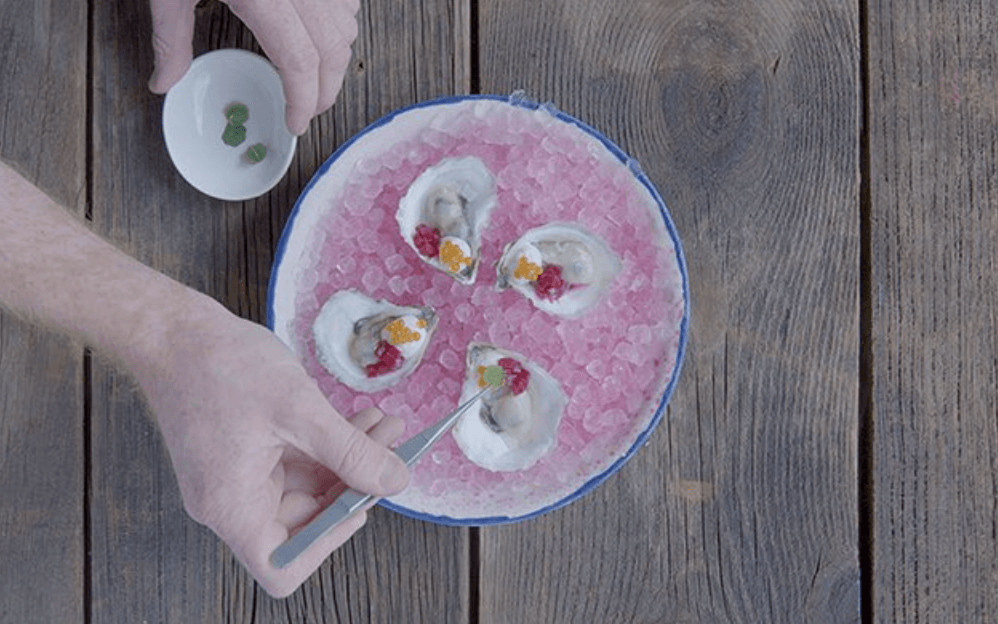 "This restaurant is my favorite in Brooklyn," said Kennedy. "You can eat in their backyard garden, but be sure to make a reservation because of how popular it is." Munch on beer battered squash rings or carrot crepes for dinner. Then prepare to lick the plate clean with Peanut Butter & Jello for dessert. And you don't even need to empty your bank account to get a delicious meal at Olmstead.
18. Imagine you're on spring break vacay at the Surf Bar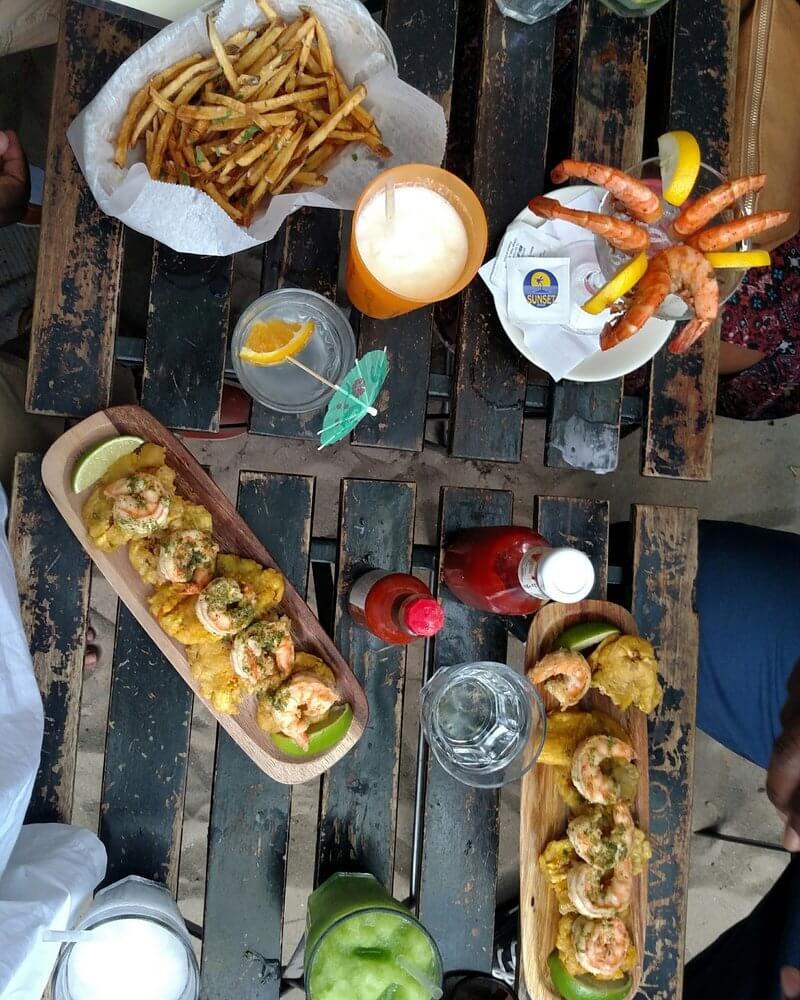 Need a tropical night to make it through chilly NYC winters? Surf Bar will transport you to a beachside bar with piña coladas, margaritas and other fruity-flavored drinks. You can also munch on tropical apps and snacks like kale salad, crab cakes and ceviche. For a fun themed night out head to the Surf Bar in the heart of the popular Williamsburg neighborhood.
19. Wander around Cobble Hill Neighborhood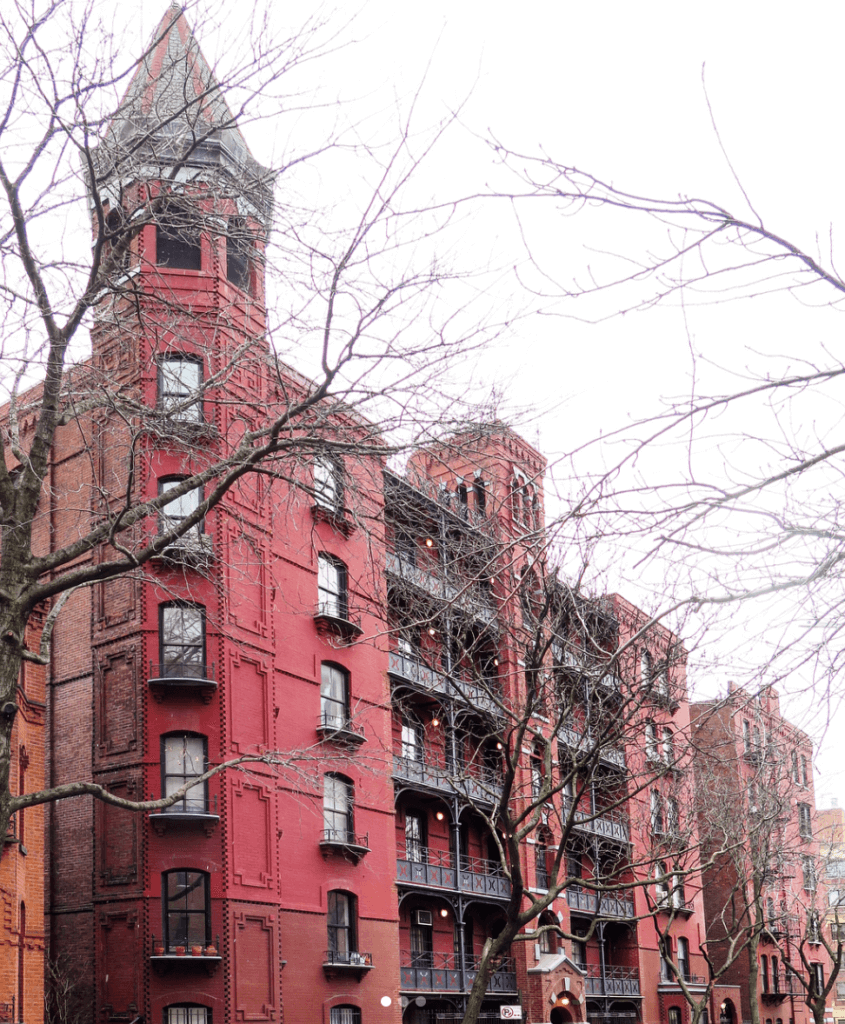 Hobble on down to Cobble Hill Neighborhood for small shops and hidden spots. Kennedy said, "[It's a] quiet little neighborhood filled with brownstones and local shops." The home goods shop Collyer's Mansion will become your new go-to spot to decorate your apartment. Diane T brings you bright, high-end clothes to refresh your wardrobe. Then chow down on fresh fish and rice at the sushi restaurant Hibino. Or go to Long Island Bar for classy drinks like the French 75 and the mouthwatering L.I. Burger. Get it together—you've got a lot of ground to cover to get your fill of Cobble Hill.
20. Chill, dance and drink at C'mon Everybody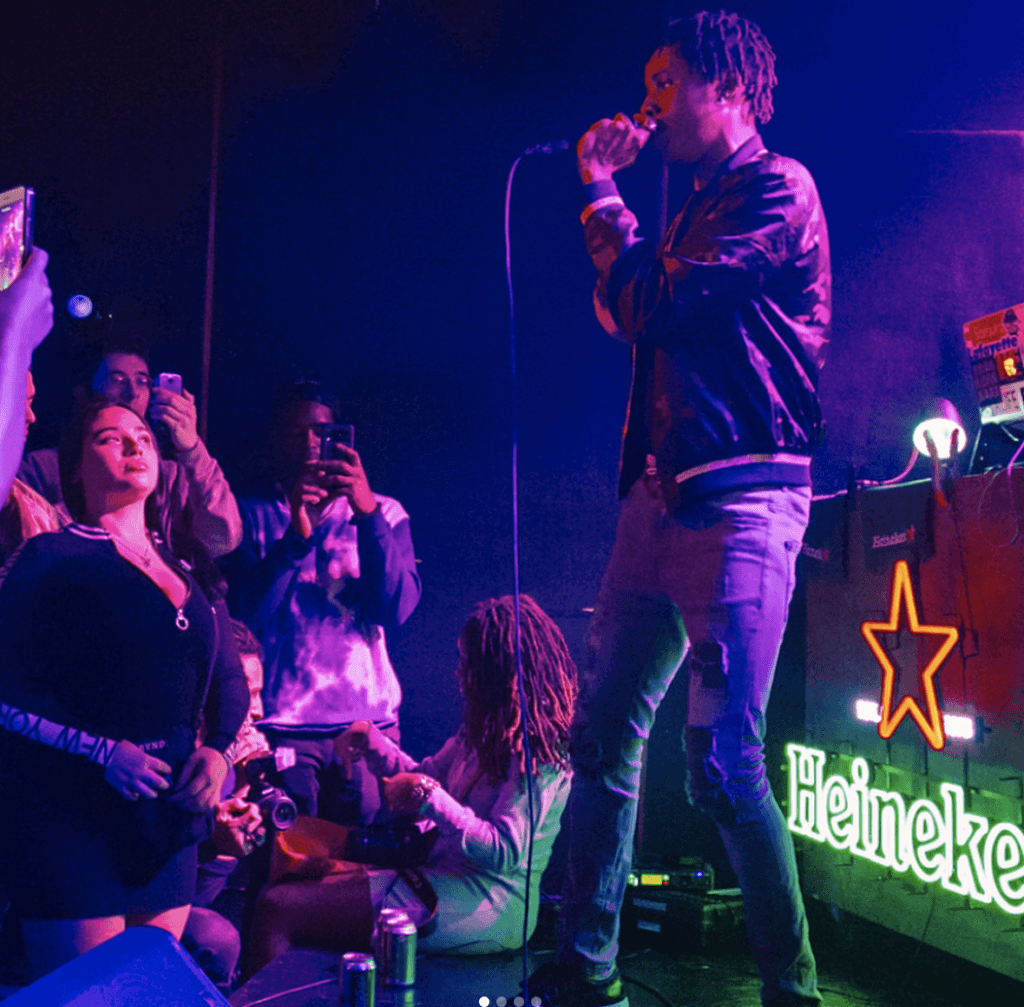 The small, intimate barn and music spot C'mon Everybody features underground artists like The Jelly, Miles Francis and Drum & Lace. This spot hosts special events such as food pop-ups and bingo nights. Every room in the unique space is used, with a chill food and bar area and a back room for music and dancing. "C'mon Everybody is a very cool spot that attracts lesser-known artists for an intimate performance, and the people that work there are all nice and accommodating," said NYU freshman Albie Smith.
21. Feel fancy at Weather Up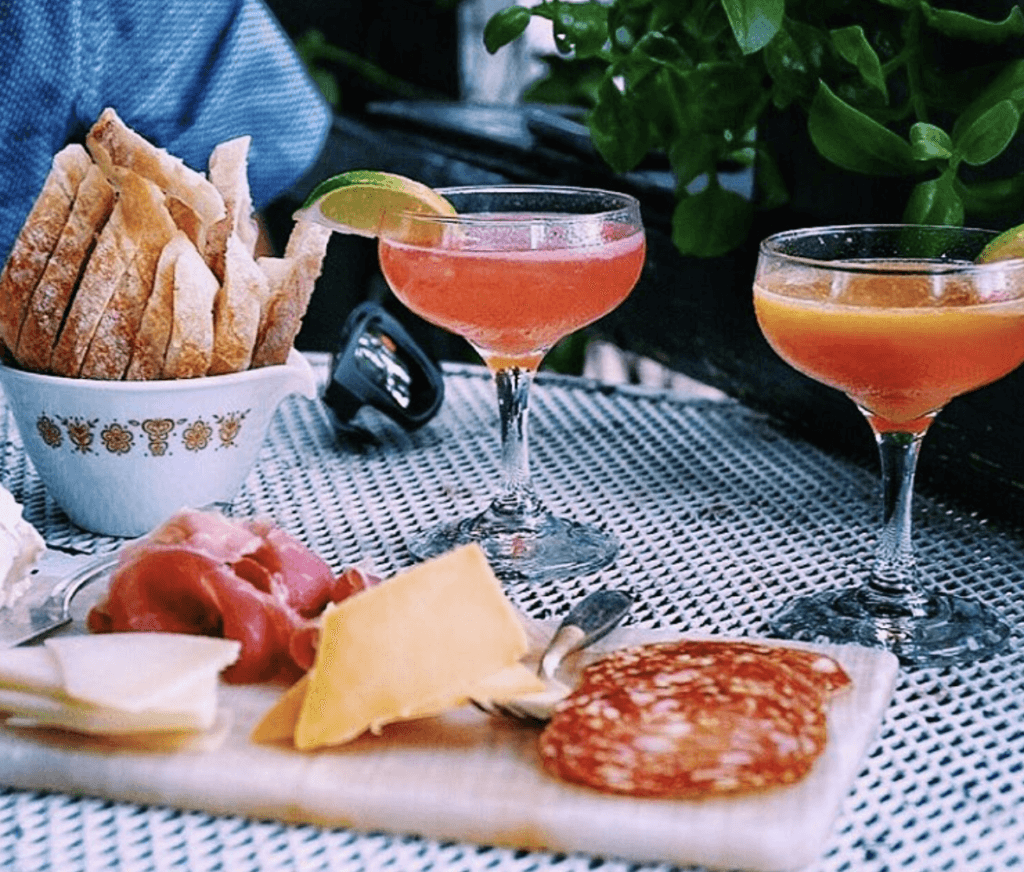 Pinkies up for this classy bar with even fancier drinks. Weather Up serves nine creative drinks like "Lions Tail" and "Better & Better" every night plus a weekly bartender pick. The bar's dark vibe includes intimate corner spots and large tables in the middle for bigger groups, so don't expect to come here for beer and a sports game at a rowdy bar.
22. Do it all at Kinfolk
Ever wanted to shop, attend an art show, sip on wine and eat dinner at the same time? Kinfolk checks all these boxes as a unique store and design space that has tons of shows and parties. Conklin said, "This is my favorite store and space to spend my time in when I head over to Brooklyn because of how unique the space is." Shop well-known brands such as Levi's and Vans, and find new pieces from smaller brands like Bleu De Paname and Stone Island. Head to the back where DJs jam out at Kinfolk parties.
23. Jam out to underground artists at Union Pool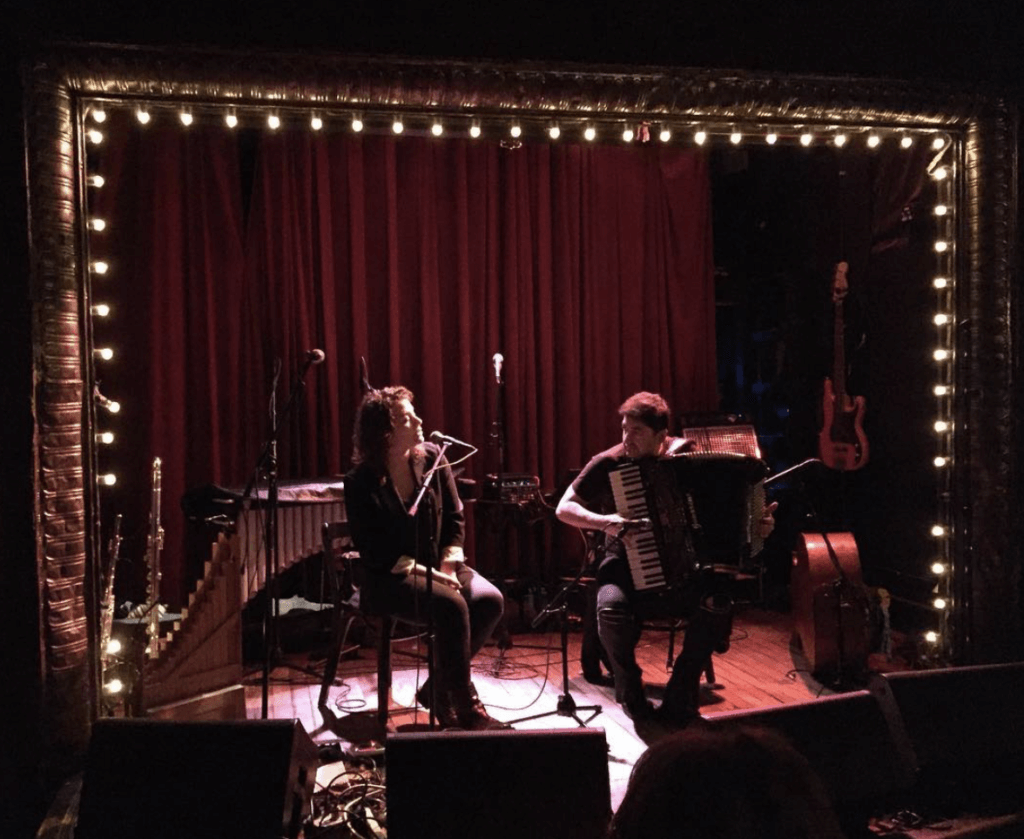 Treat your ears to upcoming artists like Glasser and Pale Ramon on a night out with friends at Union Pool. Kennedy said, "Come here if you're looking for music, tacos, and Brooklynites." El Diablo's Taco truck serves the rowdy Union Pool crowd, where you should head to feel like a true local.
24. Finish the day with some history at Fort Greene Park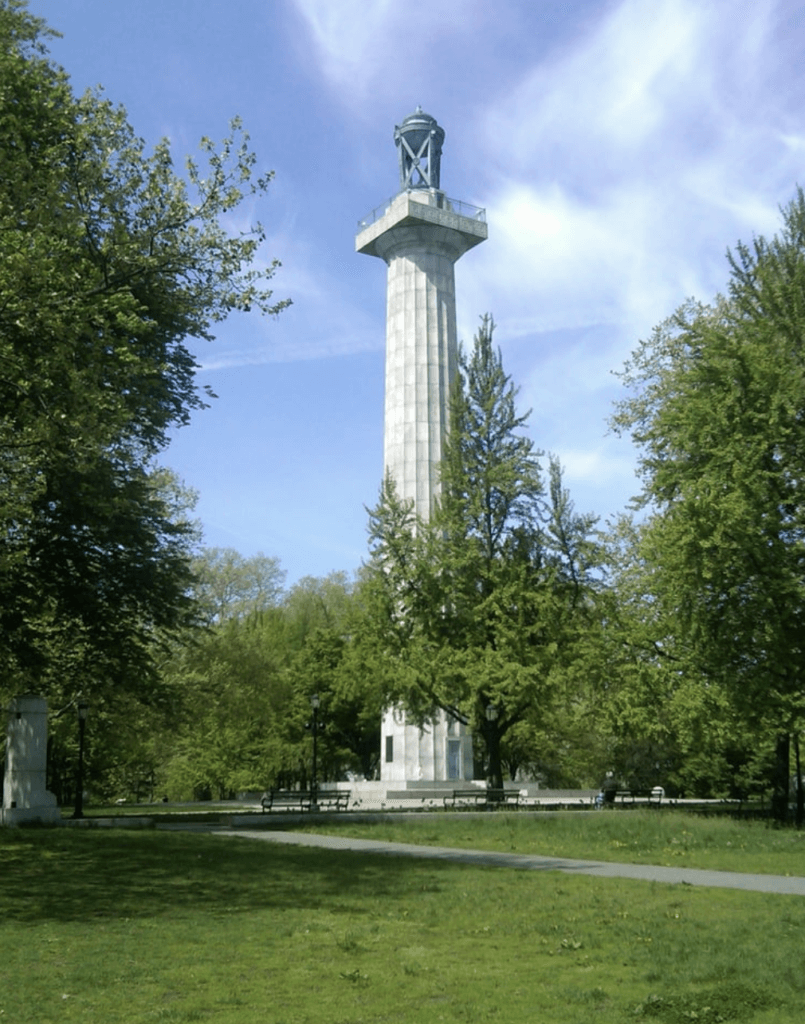 Head to Fort Greene Park for a breathtaking sunrise. Fort Greene was used during the American Revolution so prepare for a history lesson. The Prison Ship Martyrs Monument honors American prisoners from the Revolutionary War. "This park is my favorite place to relax or have a picnic on a warm day," said Conklin. Soak in all the history this park will give you in the early hours of the morning—you'll find out how this crazy amazing place called Brooklyn came to be.
Ready to start your Brooklyn exepreince? Get the best student and intern housing with Educational Housing Services. The best view of NYC is just a couple blocks from their Brooklyn residence! EHS eliminates the added chaos of finding a place to live, setting up cable and commuting to your new gig. Apply and save your spot ASAP.