You've been waiting 21 years for this moment: your 21st birthday. Until now you've been flying under the radar, carefully jesting with the law; but the law no longer stands in your way. You're 21 now. Legal.
The numbers 21 alone connote "adult" as each digit "twenty-one" slips off the tongue. But let's not get caught up in the semantics of it all. You can analyze the layers of meaning of your 21st birthday after you celebrate the big day.
Just like those Gen Xers complained about our Millennial generation: you're unique in every way. Which means the way you decide to celebrate your 21st birthday will reflect you.
Only problem? You're out of 21st birthday ideas.
You're 21, YOU DO YOU. If you don't do it now, when will you? If you can't find what you're looking for here, we doubt you'll find it anywhere. But try us in the comments if you'd like. Oh, and play safe--you only turn only 21 once.
2. The Infamous 21 Tally Marks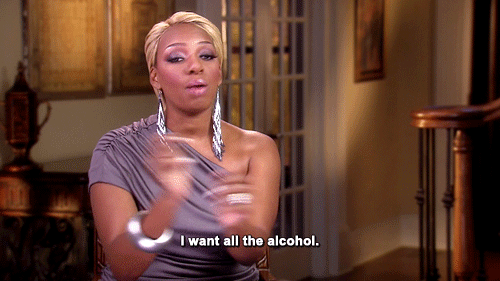 For every drink, draw a tally mark on your arm. Try not to stop until you hit 21. Note: this is in blatant ignorance of the surgeon general's warning and is simply not normal human behavior and will not end well for your liver. Do you really want to spend your 21st birthday at the student health center? If you really want 21 marks, take 10 water shots or juice shots. Please just stay alive. Tally marks that will wash off the next day really aren't worth it.