Whoever said, "You can't have fun or do anything under 21," lied. Instead of counting the days until you turn 21, you should make everyday count. Just remember, you will never be this young again. The time will come when you can finally buy yourself a beer, but for now try out every fun and exciting activity Maryland offers and cross it off your bucket list named: Things to do in Maryland before turning 21.
Check out the list of things you can do with absolutely no age restriction
1. Bike to the D.C. Monuments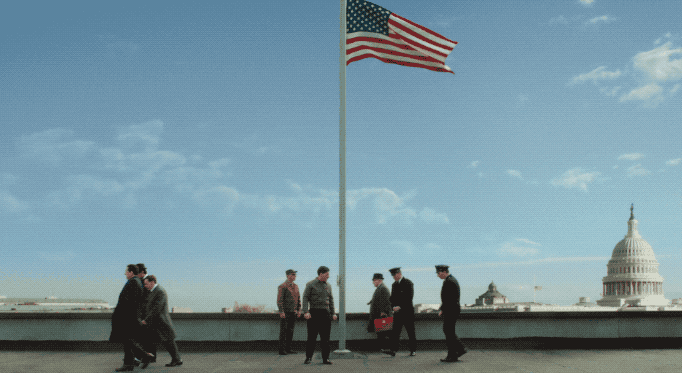 D.C.'s most iconic monuments include the Lincoln Memorial, the Washington Monument, Jefferson Memorial, World War II Memorial, the Capitol and the White House, amongst many others. A visit to these monuments and memorials creates its own journey through America's history. Gather a group of friends, pack a lunch, head to D.C., pick up a bike or a scooter from one of the hundreds of stations around the D.C. area and visit each location. Each monument and memorial spans less than 15 minutes away from one another, making it an adventure to bike to each location and check it off your list.
2. Escape at Sugarloaf Mountain

Located in Dickerson, Maryland lays the perfect fun, outdoor adventure place for all of those under and over 21. No need to be an experienced hiker, Sugarloaf Mountain, like its name, makes for a sweet and relaxing hike. Gather your friends, and even your dog, and make it a fun day trip to escape from the city smog and stress. The sunrise and sunsets at the top make the hike worth it.
---
3. Feast at Harris Crab House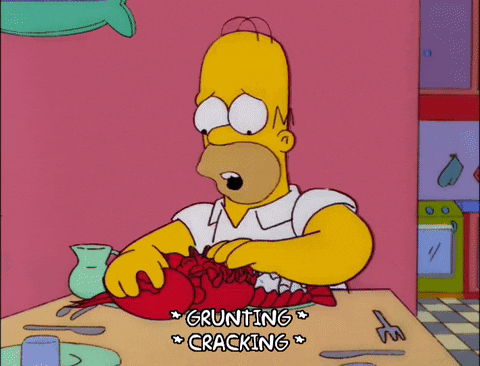 When your stomach growls in Maryland, consider stopping at Harris Crab House. Blue crabs became the star of the show and a staple of Maryland's cuisine. Located in Grasonville, Harris Crab House makes for the perfect Maryland restaurant that overlooks the moving picturesque waters of the Kent Narrows. The crab house offers an "All You Can Eat" Feast at certain hours of the week, which makes for a fun and long experience.
4. Feel Like a Goat in Billy Goat Trail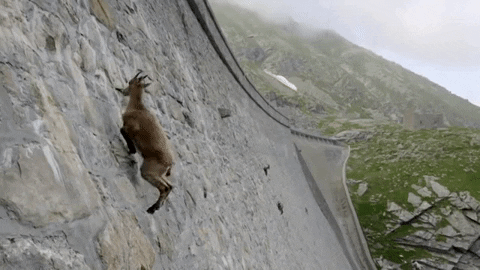 Billy Goat Trail (ah, what a great name), one of the most popular hiking trails in Maryland, runs along the Potomac River and the C&O Canal. This trail will truly challenge your physical condition and balance. The trail's name was no accident. Forget your average stroll in the park, the trail includes intense rock-hopping, large boulders and steep climbing. To make the hike, you will, like a goat, climb on all fours or slide down on your bottom. Sounds rough, but after hiking it, you will feel proud and accomplished.
5. Snap a Picture with the Great Falls in Your Background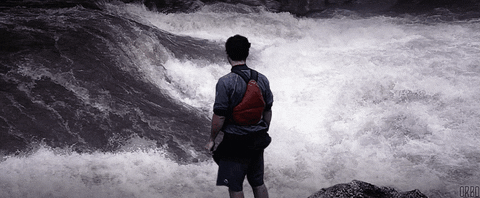 Great Falls offers a front-row seat to experience the power of nature and Maryland's majestic splendor. The perfect outdoor destination for anyone under 21, Great Falls locates on the border of both Maryland and Virginia. On top of experiencing the magic of the water crashing against the rocks of the Potomac River, indulge in other activities, such as hiking, biking, horseback riding, climbing, kayaking and rafting.
6. Scream at the Top of Your Lungs in Six Flags America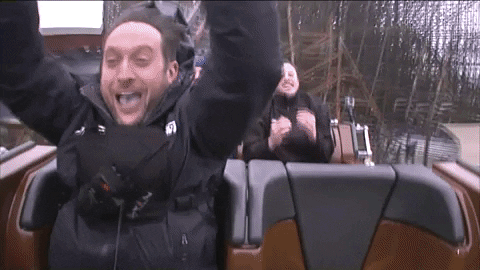 Looking for plans for the weekend? Nothing exciting comes to mind? Well, how about Six Flags? No need to worry about age restriction…but you might worry about a height restriction.
"It doesn't matter how old I am, Six Flags is always a good and safe idea that will keep you entertained and away from the cops," Montgomery College sophomore Stephanie Salomon said.
Experience the hair-raising, heart-pumping thrill rides, enjoy the live shows and eat your weight in sweet treats, salty snacks, healthy fare and everything in between. Add Six Flags to your bucket list for an adrenaline rush.
7. Sing Your Heart Out at iRock Karaoke Lounge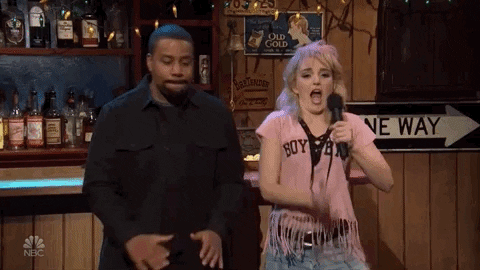 iRock Karaoke lounge sits in Gaithersburg, Maryland and makes for the perfect night out for those under 21. Aside from the bar and the tables, iRock offers seven private rooms equipped with flat screens, microphones and couches to hold a private concert with your pals.
"Up until I turned 21, I always celebrated my birthday with my best friends at iRock. They had great throwback songs, so we would belt out to Camp Rock and Taylor Swift. I moved out of Maryland but I really want to do some karaoke again!" Sarah Lawrence College Sophomore Miriam Green said.
The song selection includes English, Japanese, Chinese and Korean famous tunes. Gather a group of friends, reserve a private room, choose your favorite tune and belt out while sipping bubble tea and indulging in some wings or fries.
8. Paddle the Potomac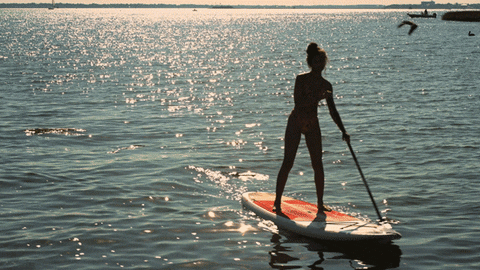 Rent a kayak, canoe or paddleboard at Key Bridge Boathouse, located at the Georgetown Waterfront. Besides getting a workout in, you'll get to experience the beautiful panoramas of the Potomac River and the D.C. skylines. It makes for a great adventure to enjoy with friends and afterward the endless dining options will reward your efforts.
9. Find the Perfect Antiques at Fredericks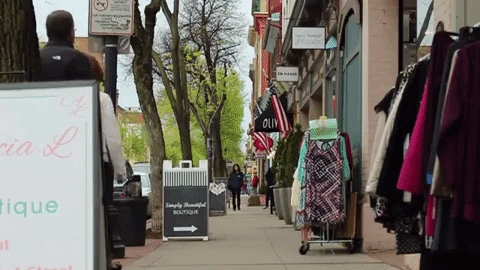 If antique shopping and history sound appealing, then you might just enjoy the charming little town of Frederick. Frederick's civil war history will excite any history buff in the making. The town offers plenty of shopping and dining options to stroll around for hours. Experience the magic of little towns at the town where hip meets historic every day.
10. Take a Day Trip to Annapolis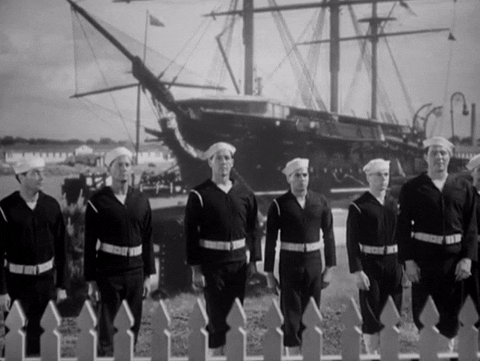 Visit Maryland's capital city, Annapolis. The city often gets described as a museum without walls because of its old-fashioned architecture, nautical heritage and its brick streets filled with soldiers and sailors. The small city of Annapolis offers a myriad of chic and trendy restaurants and shopping destinations, including thrift stores where you can find antique treasures. All roads seem to lead to the Chesapeake Bay.
11. Head to Ocean City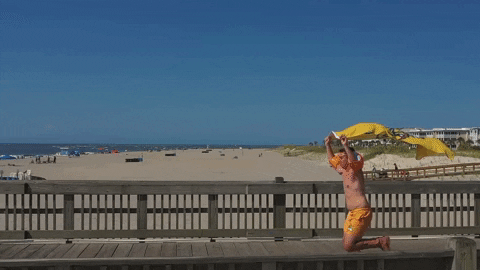 Ocean City makes the perfect place for an underage weekend getaway. Catch some waves, lay under the sun, and when the sun goes down visit the boardwalk. Ocean City's boardwalk offers more than three miles of shops, restaurants, rides, arcades and hotels all packed into a beautiful walkable old-fashioned wooden pier. You'll wear out your flip-flops before you run out of things to do!
12. Test Your Limits at Adventure Sport Center International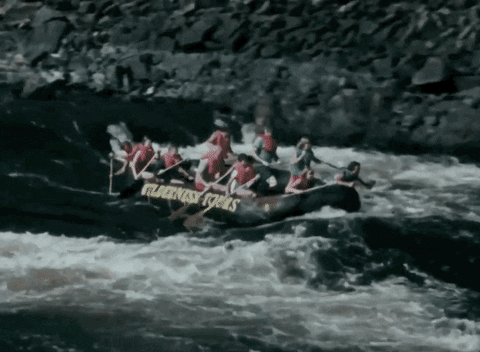 Want to test your limits and challenge yourself with new extremes? Visit Adventure Sports Center International at the top of Wisp Mountain in McHenry, Maryland. They offer a wide range of adventure-based recreational activities and competitions like kayaking, rafting, rappelling, rock climbing, hiking, biking and paddleboarding. Experience this once-in-a-lifetime wild ride through nature and catch some rays.
13. Attend a Nats Game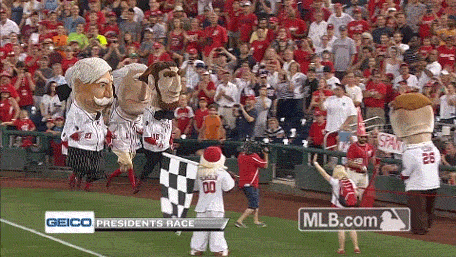 Attending the Washington Nationals games always makes a fun and thrilling experience, even if you can't have a beer, it doesn't take away from the experience at all. Baseball naturally makes for a fun and easy game to watch and get excited for. If you need more convincing, maybe the President's Race will help. In the middle of the fourth inning of every game, four caricature head former presidents of the United States run across the field in a race. Choose your favorite president and cheer them on as they go. Build up your nattitude, get yourself some cheesy fries and get ready to sing "Take Me Out to The Ball Game" at the top of your lungs at the Nationals Park.
14. Become a Caps Fan

Ice hockey, the most entertaining and fun sport to witness live. If the game's non-stop action fails to put you at the edge of your seat, then the atmosphere both inside and out of the Capital One Arena will. The Washington Capital's fan base holds the title of the loudest and most boisterous fan base of the National Hockey League. With no age restriction to attend a hockey game, rock the red and join the liveliest atmosphere of any regular sporting event in the district.
15. Get the Heebie-Jeebies at Forest Haven Asylum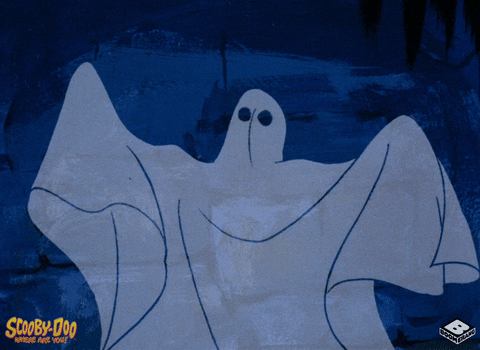 Today, the Forest Haven Asylum sits abandoned. The walls graffitied, the glass broken and the remaining abandoned toys on the floor make the place horrifying. It used to be a hospital for special needs children but closed several decades ago due to malpractice, abuse and the death of its residents. If you consider yourself a fan of the eerie and have the stomach to tolerate its horrific history, check out one of the most popular and creepiest destinations in the area. With places like Forest Haven Asylum, why do horror movies even build sets?
16. Visit the Crystal Grottoes Caverns
When talking to your friends about plans for the weekends, hitting up the caverns probably won't make the list, but it makes for an awesome and unique experience for the under 21 gang. Take a guided tour and descend into its depths to see the unique geological formations filled with stalactite, stalagmite, calcite, helectite and all the ites. Visit the Crystal Grottoes Caverns, located in Boonsboro, Maryland for underground fun.
17. Shop Until You Drop at Arundel Mills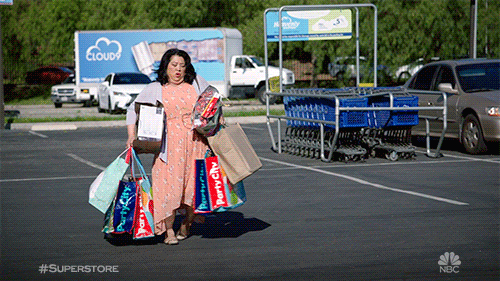 Whoever said, "Money doesn't buy happiness", just never shopped at Arundel Mills. Located in Hanover lays the largest outlet and value retail shopping, dining and entertainment destination in the state of Maryland. Arundel Mills features more than 200 indoor stores for all types of personalities, wants and needs. Always remember to treat yourself to a little something.
18. Soar Through the Air at iFly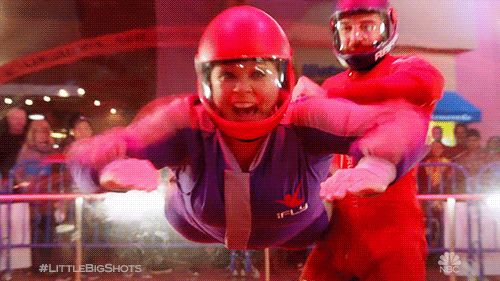 iFly located in Gaithersburg makes the perfect weekend plan to escape the stress of our day-to-day lives and float around a wind tunnel. You can fly year-round, rain or shine since the wind tunnel sits indoors. Starting at $64.99 for two flights, experience the one-of-a-kind adventure with no age restriction—rather, a weight restriction, that allows you to defy gravity and experience body flight with indoor skydiving.
19. Check Out Rio
Ideally situated at the heart of Montgomery County lies Rio Lakefront, a beautiful premier shopping and dining destination with a picturesque view of a lake. Rio offers plenty of things to do. You can stroll along the waterfront, shop at your favorite open-air stores, grab a latte, indulge in delicious cuisine, catch a movie, make memories on the paddle boats and more. It's never too early to live out your "main character" fantasy.
20. Seek Adrenaline Rushes with Paintball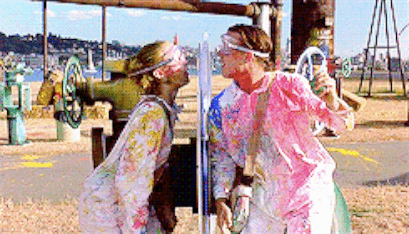 Paintball provides an adrenaline rush, fun and excitement while also offering the chance to get away from everyday life and stress. It includes running, hiding, shooting opponents and getting shot with colorful paint.
"For one of my birthdays, I gathered a group of friends to do some paintball. It was the first time we all did it and it was so out of the ordinary, we had a lot of fun and also had a lot of bruises, but to date, everyone still remembers that one time we went to the Paintball Park," University of Richmond Richard Walters said.
What a better way than playing paintball to vent out your frustrations without risking hurting others? Check out the Paintball Park at Quantico.
21. Get Your Cardio on at Laser Tag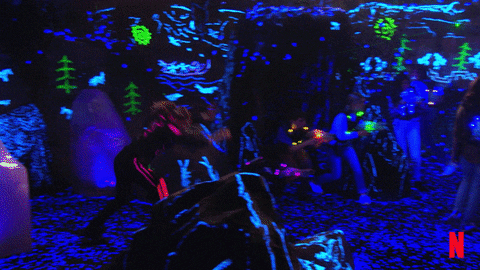 Instead of staying home watching Friends for the third time waiting until you turn 21, try playing laser tag. Laser tag makes the perfect, unique and budget-friendly activity to add to your underage calendar. Picture yourself with friends or on a date night, running, climbing, dodging and being physically and mentally active, rather than spending time in front of a screen. Sounds like a worthwhile trade, no? Check it out yourself at Castle Laser Tag, located in Gaithersburg, Maryland.