If you are lucky enough to travel, Western Europe provides awe-inspiring mountains, architecture and culture. Unfortunately, these qualities are typically explored in the popular Paris, London or Rome. Don't get me wrong, Paris has gorgeous architecture, London has an amazing shopping scene and the Colosseum in Rome lives up to the hype. But everyone has traveled there. It's time to try out something new on your trip over seas. Get away from the crowded cities and tourist hubs and experience European culture in these 21 highly recommended, "not basic" destinations.
Check out the best places to visit in Europe that you may not recognize.
1. Innsbruck, Austria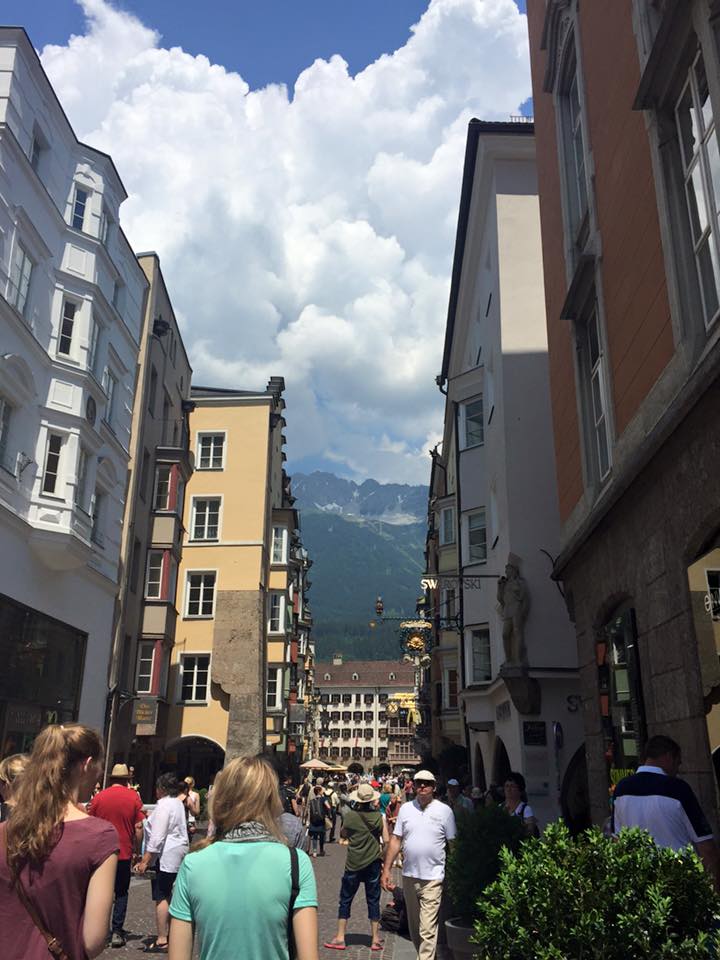 Most people head straight to Vienna or Salzburg when visiting Austria, but Innsbruck has colossal mountains surrounding the city that will leave you speechless. "Innsbruck, Austria was one of the most unique cities we visited in Europe because it was both adorable and quaint while also residing in the middle of the Swiss alps, making for a dreamy combination," junior at University of Cincinnati Sydney Lang said. People who visit Innsbruck rave about the Innsbrucker Nordkette, a 20-minute cable car ride to Nordkette, part of Austria's largest national park. This whole city is so picturesque that you might start to believe it's all a green screen.
2. Verona, Italy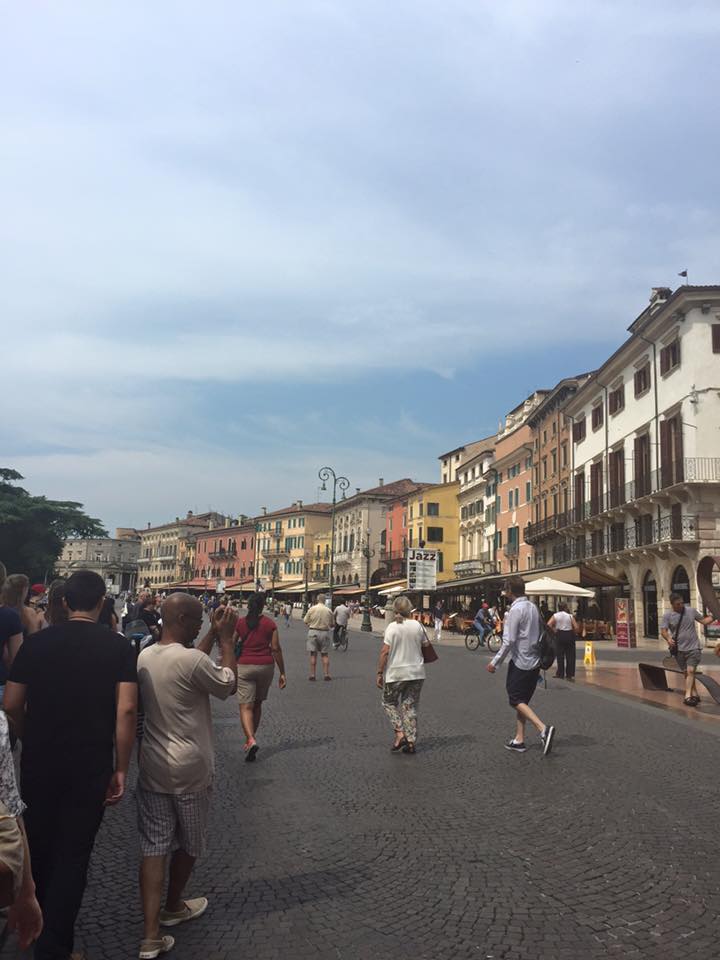 For the Shakespeare fans out there, the well-known, but often overlooked, streets of Verona basically recite the lines of Romeo and Juliet. It is similar to Venice but with bubbling fountains and grand architecture replacing the canals and overwhelming number of tourists. A few things to do include snapping a photo underneath Juliet's balcony or gazing at the Verona Arena, a Roman amphitheater still used to this day for opera performances. This city does not lack any beauty or character.
3. Lucerne, Switzerland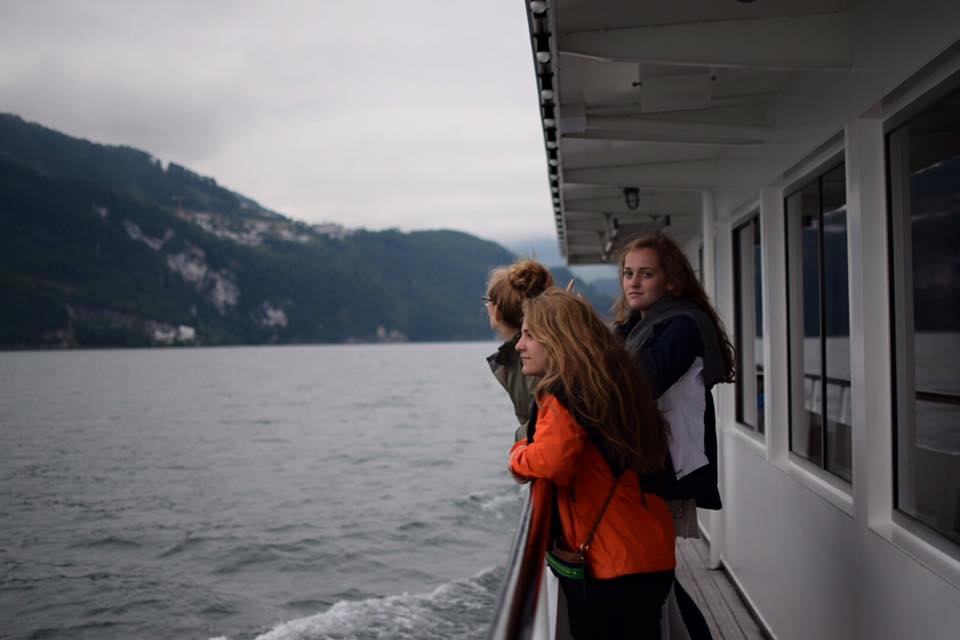 Switzerland may seem small and neutral, but their sites are truly marvelous. Lucerne sits in central Switzerland surrounded by snow–capped mountains and contemporary architecture. A boat ride across Lake Lucerne to Mount Pilatus offers a once in a lifetime experience. Visitors can then take a cable car to the top of the foggy mountain for a picture-perfect moment. And while you are in Switzerland, don't forget to stock up on chocolate.
4. Split, Croatia
An underestimated town that sits on Crotia's coast is Split. This town is full of lively bars, world renowned Croatian winery tours, restaurants with fresh seafood and even a palace located in the city's center that was built in the 4th century by the Roman emperor, Diocletian. "Croatia is not very explored by a lot of people from the United States and it was really nice to go somewhere that wasn't overpopulated with a bunch of American tourists," junior at Saint Louis University Delanie Muenchen said. "We were able to meet a lot of really cool people from other countries." Check out this awesome city to get away from crowds and see magnificent buildings and blue waters.
5. Plitvice Lakes, Croatia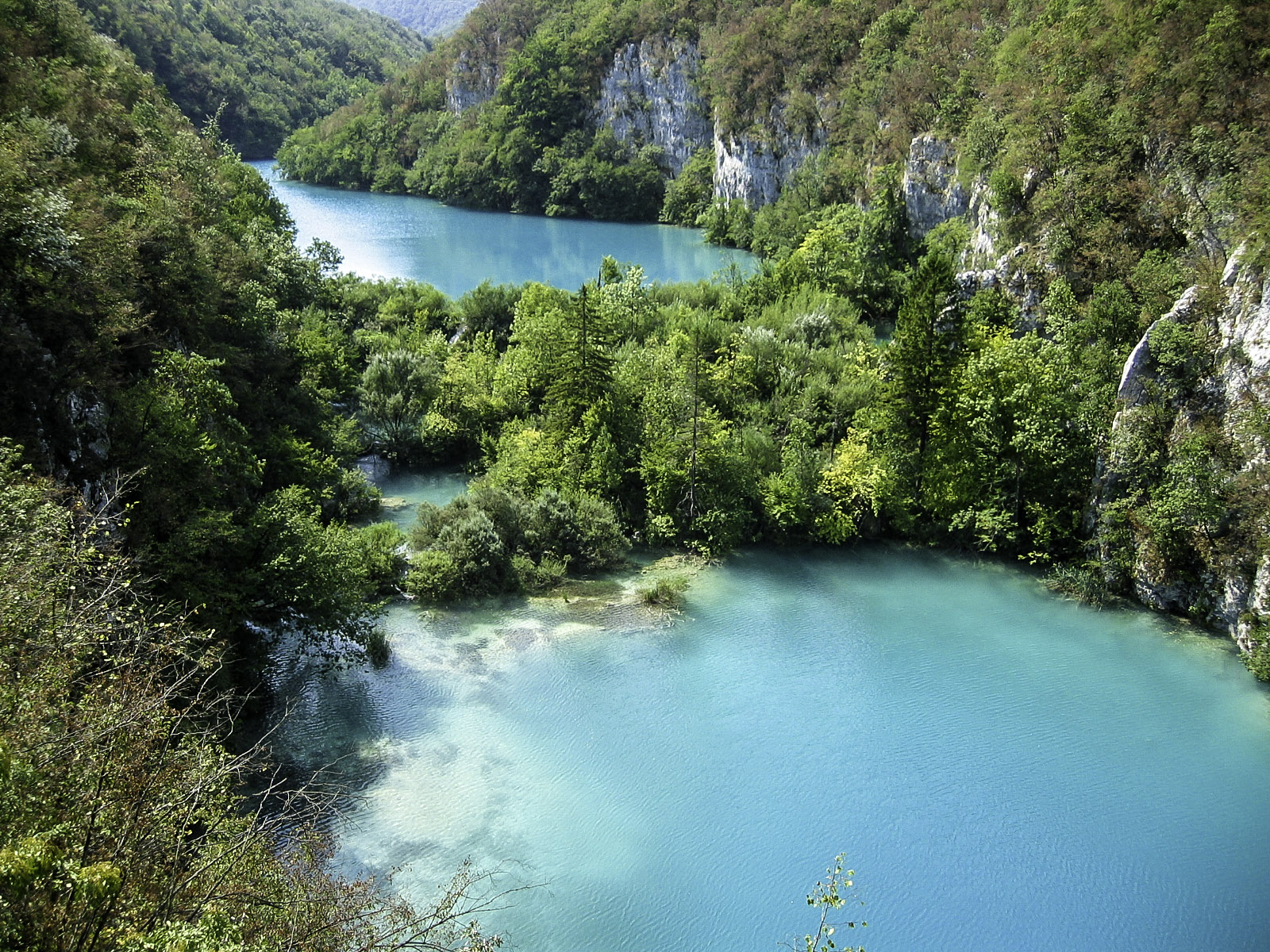 Only a few hours from Split is a hidden gem known as the Plitvice Lakes national park. This is the ideal destination for the traveler who wants to step away from major cities and immerse themselves in nature. This national park has hiking trails, walkways and an electric boat tour. "It has over one hundred waterfalls and the water is so clear and blue," Muenchen said. Hostels nearby even offer transportation to the park. Can it get any better than that?
6. Bled, Slovenia
Located in the middle of the Julian alps lies Bled, a magical town with a stunning castle right in the middle of the glacial Bled lake. People often hike in nearby national parks or go for a relaxing bike ride around Bled lake. And rumor has it that the lake has special powers that restore well-being, which I think we could all use.
7. Saxon, Germany
The perfect place to get away from the stress of your busy life is in the German free-state of Saxony. The capital, Dresden, holds historic buildings reconstructed after WWII. But most travelers flock to the Saxon Switzerland National Park on the border between the Czech Republic and Germany. "The rocks and man-made bridges are the most phenomenal thing I have ever seen," Muenchen said. The expansive rocky terrain leave visitors speechless.
8. Canary Islands, Spain
The Canary Islands have an endless supply of activities for visitors of all ages. Travelers love to lounge on the sunny beaches, explore the coast or spend some money at the affordable shops. The islands rest at the same latitude as Morocco and sit close to the equator, so remember to bring your strongest sunscreen. "The sun was out to get me, I got one of the worst sun burns of my life because the sunscreen was so expensive," Muenchen said. The sunburn will be totally worth it to see the bright blue waters and black and white sand beaches.
9. Brno, Czech Republic
We have all heard of Prague, the capital of the Czech Republic known for its historic beauty and Gothic architecture. But have you heard of Brno? This city has just as much to do as Prague, but with fewer tourists. This city provides a lively night scene because of the local university full of students who know how to have a good time. But if the party scene isn't for you, don't steer away. Brno has historic sites such as a mysterious underground labyrinth directly beneath the city square. You can't miss out on Brno's charm.
10. Galway, Ireland
If you are looking for more of an authentic Irish feel than what you get in Dublin, make sure to stop by Galway. This adorable city offers cobble stone streets, exciting bars and clubs and shops selling Claddagh rings, a traditional Irish ring representing love, loyalty and friendship. "It is really small so you can walk everywhere," Muenchen said. "It gives you a homey feel just walking around for 15 minutes." Find your second home in Galway.
11. The Aran Islands, Ireland
After you have spent some time in Galway, another must-see during the summer months is the Aran Islands. Only a ferry-ride away from Galway, this quaint island radiates Irish vibes. "It is classic Ireland with rolling hills, greens, castle ruins, small houses and lots of bars," Muenchen said. You can find locals and visitors biking around the towns admiring the view.
12. Heidelberg, Germany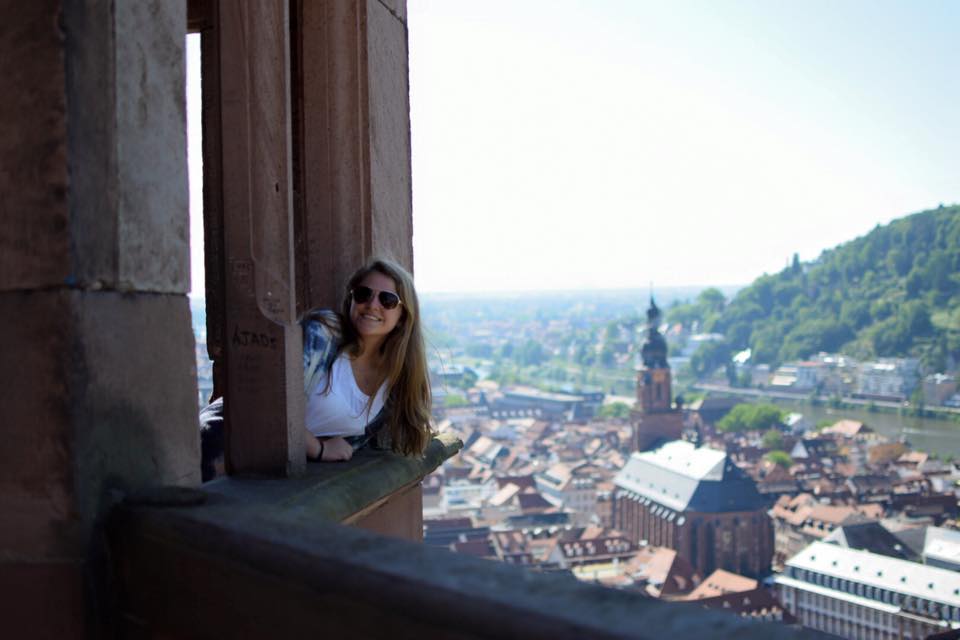 With famous castles, bridges and rivers, Heidelberg beats other popular German cities like Munich or Berlin. The Heidelberg Castle is a ruin from the Renaissance and dominates downtown. A tour of the castle is available for travelers to learn about the castle's history. And interestingly enough, the largest barrel of wine in the world sits in the basement of the castle. Other than stunning structures and gallons of wine, this city has plenty of spots to buy souvenirs or gelato, the only two things that matter.
13. Portree, Scotland
If you are looking for a very small town where you can get a hometown experience, Portree, Scotland is your place. This 200 year old village on the Isle of Skye was created as a fishing village. Now it attracts people for its cafes, churches, banks and homey restaurants. "It's very quaint, we stayed in the tiniest little place but we really had a good time there,"traveler Rene Peeden said. "There were local musicians playing Scottish music. You really felt the flavor." This is the perfect town to take a rest after traveling to all the major cities in Europe.
14. Lisbon, Portugal
When people plan their extravagant trips to Europe, they often hit England, Germany and France, skipping right over Portugal. Located directly next to Spain, Portugal has many charming cities to explore such as Lisbon. As Portugal's capital, its streets are painted with pastel architecture and cobblestone roads. And don't forget its relaxing beaches. "It's nice because it's a big city with a bunch of culture but then it's also right by the beach and has really pretty views, so you can get the best of both worlds," junior at Centre College Gillian Gurney said. Stray off the path and relax on one of Lisbon's famous beaches.
15. Bologna, Italy
Take a pit-stop from your Venice-Florence-Rome route and check out Bologna. Located in Northern Italy, this underrated city is home to many Renaissance structures such as the Towers of Bologna and the Basilica of San Domenico.Tourists who stop by enjoy a Bologna food tour with authentic Italian food such as espresso, olive oil and freshly made pasta. Visitors often climb the Asinelli tower as well to admire the terra cotta roofs that cover the city. This city is definitely worth stopping by.
16. Utrecht, Amsterdam
When travelers are looking for the most beautiful canal city in Europe they are often steered towards Venice, Amsterdam or Hamburg. But according to a Berlin-based search engine, Utrecth trumps them all. Located 35 kilometers from Amsterdam, Utrecht has gone under the radar for years. The hipster vibe, flowing canals and genuine Dutch traditions make it better than other European cities. On top of all that, it has a reputation as the fourth happiest place in the world.
17. Kokkola, Finland
You won't find this one in every travel book because most people think Finland is cold and dark. News flash: Finland holds the record for happiest country in the world for 2018. It is also home to Kokkola, a cultural seaside town. "The culture is very unique and it's fun to experience different activities such as reindeer rides and skiing," University of Cincinnati graduate Caroline Eyer said. Live out your Frozen Elsa and Ana dreams in Kokkola.
 18. Interlaken, Switzerland
Picture this: the wind hits your face as you ski down a mountain in Switzerland. As you look out, you see emerald waters, mountains ranges, a dense lush forest, alpine meadows and glaciers. Sounds like a dream, right? That is the essence of Interlaken. This is the right spot for thrill seekers and adrenaline junkies to let off some energy by skiing, hiking into caves, bungee jumping or river rafting. It's known as the adventure capital of Switzerland for a reason.
19. Colmar, France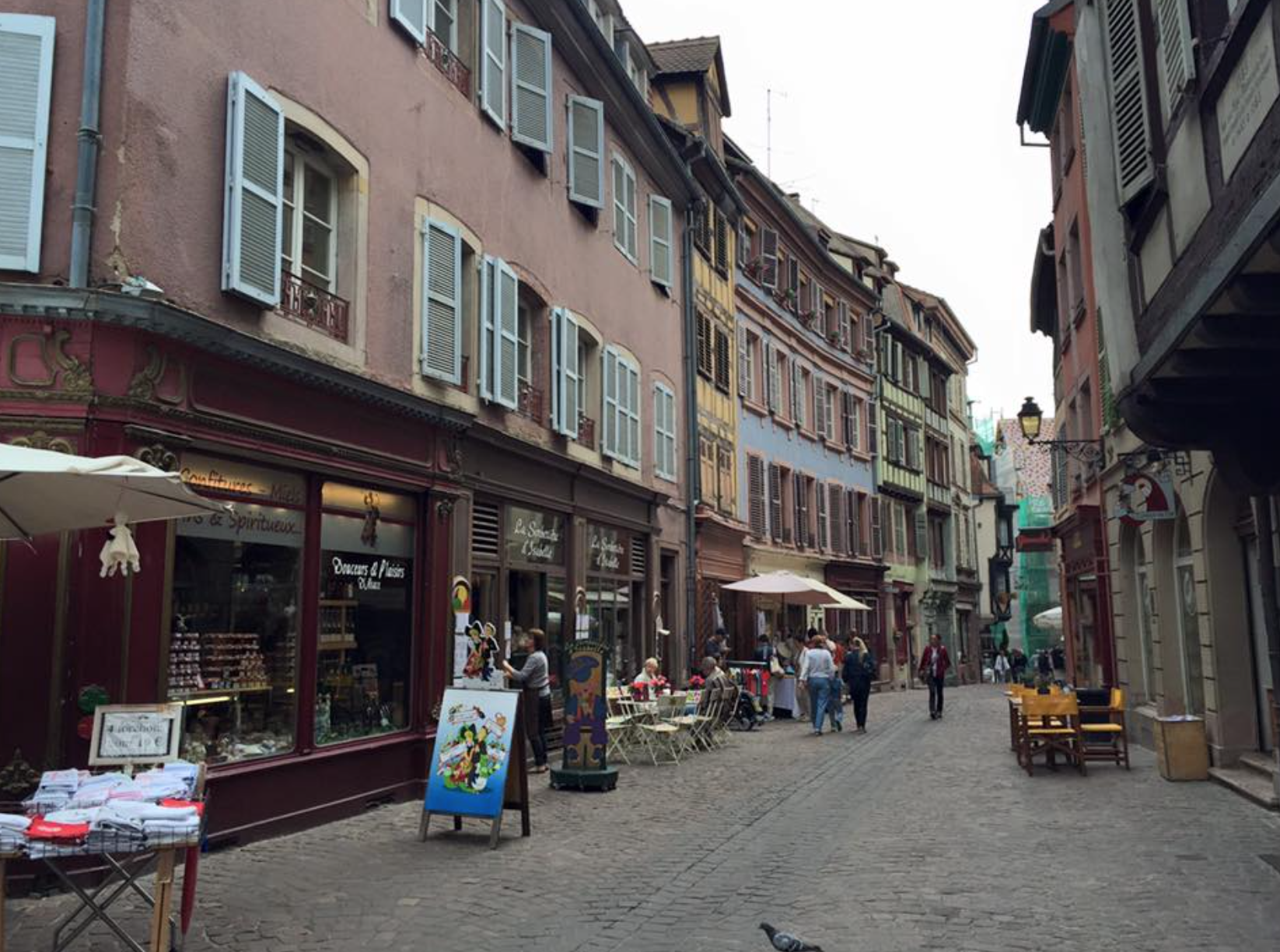 I swear TG, this city looks like it jumped out of The Beauty and the Beast. If you want to live a fairytale for a day, I highly advise you visit Colmar in Alsace, France. The buildings are brightly colored and fresh flowers sprinkle the cobble-stone paths. Little shops line the streets with cute trinkets, perfect to bring home as souvenirs for family and friends.
20. Ljublijana, Slovenia
Another one of the many undiscovered charming towns in Europe is Ljublijana. Hard to say, but great to see. Reminiscent of Prague, people commend this cozy city for its cute bridges and historic fountains and buildings in the old town. The town also has a social center known as Metelkova Mesto with plenty of art galleries and bars. After one day in Ljublijana, a smile won't ever leave your face.
21. Bibury, England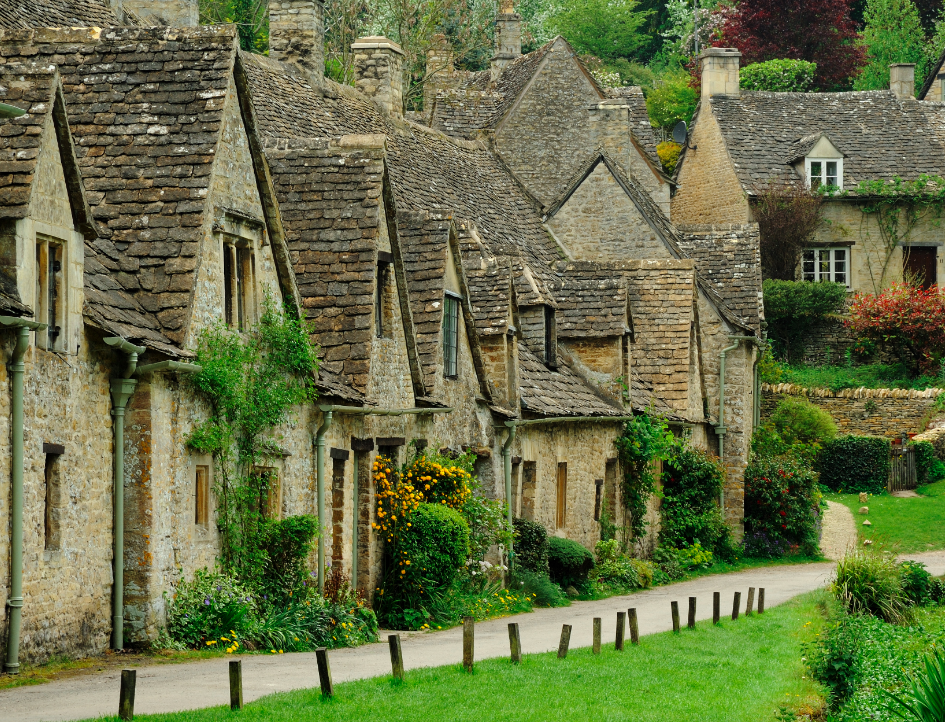 Known as the most beautiful town in England, you must visit Bibury during your time in Europe. This town has stood the same for hundreds of years. Little cottages surrounded by plush meadows line the roads and the river Coln runs into the main street. It seriously looks straight out of a story book. Visitors enjoy staying at historic inns and wandering through Arlington Row, a group of cottages built in the 1300s. If the beauty isn't enough, the streets may look familiar because the famous"Bridget Jone's Diary" movie was filmed here.