You've probably seen the Eastern State Penitentiary, Magic Gardens, the Liberty Bell and of course, the Philadelphia Museum of Art on every list of must-see locations in Philadelphia. But the grandiosity of a huge metropolitan city like Philadelphia features much more than just its most popularized art museums and historical iconography. Your options can exist outside of Center City.
Check out these 21 things to do in Philadelphia that don't involve getting turnt.
1. Green Eggs Café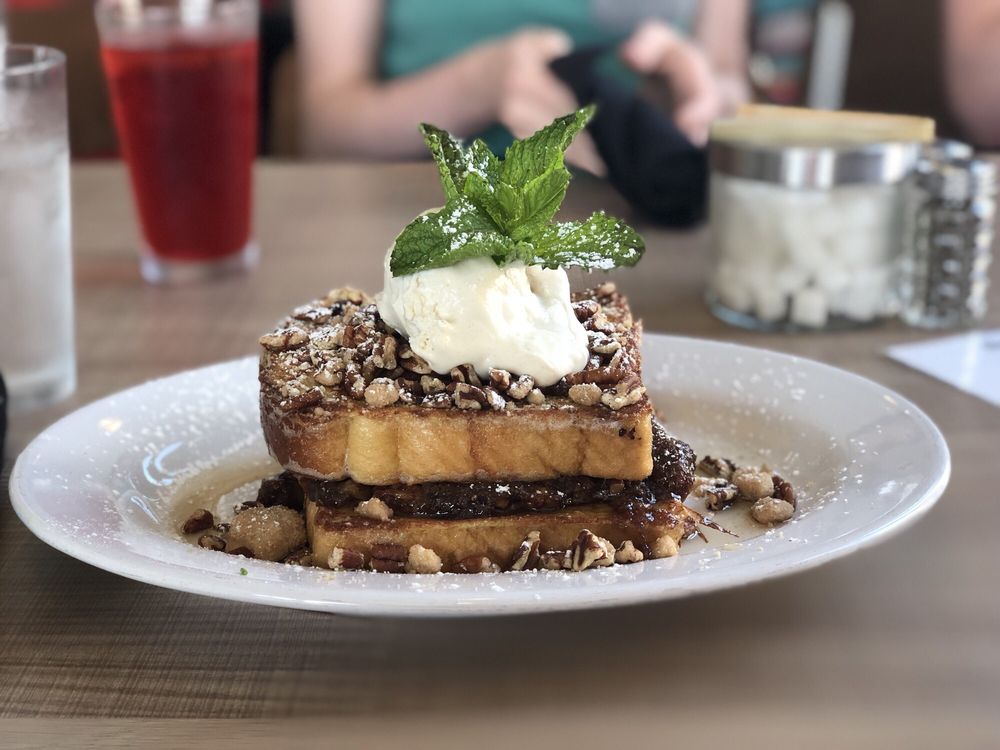 If you find yourself craving an incredibly well-made and environmentally conscious breakfast, you can't go wrong with Green Eggs Café. However, it notably gets very busy very quickly. This café has a reputation for not supplying Styrofoam boxes, using a reverse osmosis system (a water purification system that excels at removing impurities) for their water and drawing in large brunch crowds. With their hefty portions and amazing brunch choices like Brioche French toast stuffed with ricotta and fresh berries, it comes as no surprise. Take a pro tip and get there early.
2. High Street on Market
In the morning, head to the Old City area to try this local all-day award winning restaurant and bakery. They offer delicious and Instagram-able breakfast options in dishes as filling as a plate full of Italian market specialties. Depending on what strikes your fancy in the moment, try the Lancaster bologna and spicy coppa, or as light as a cheap bowl of steel cut oats.
3. Yamitsuki Ramen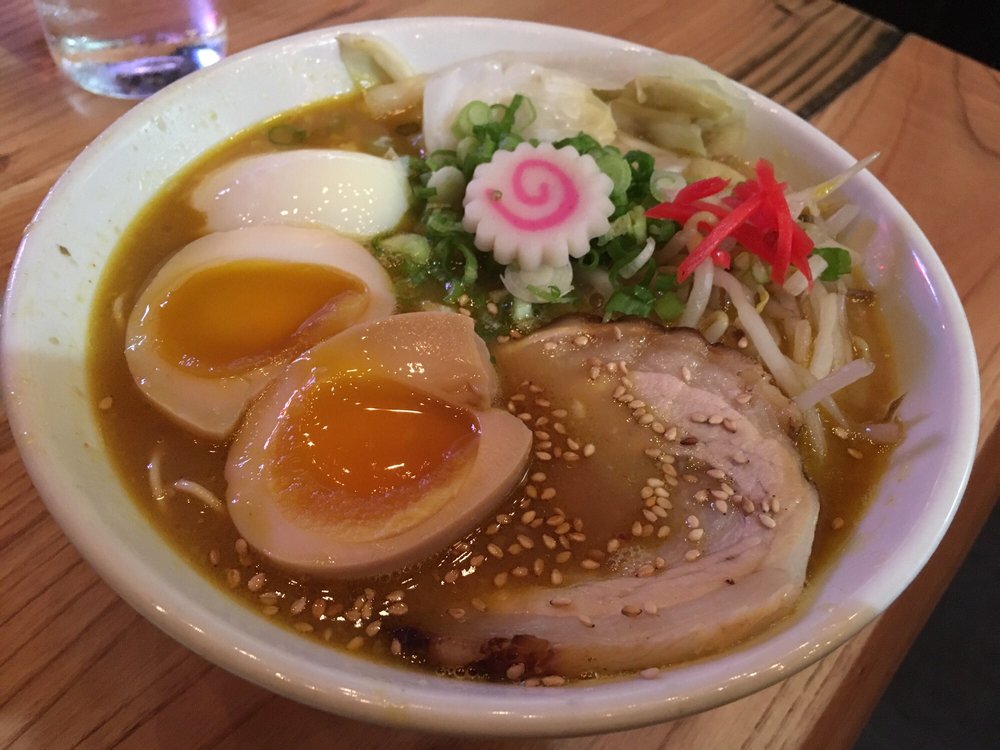 This ramen shop features water served from beakers, specialty drinks served in mason jars and checks served on old Naruto manga. And we haven't even gotten to the ramen yet. Not only do you have the choice between dozens of flavor customizable options, but with closing time at midnight, you can get your fill all day long. "It's a really great shop to grab authentic ramen and enjoy the company of good friends on a Friday night," Pennsylvania Academy of Fine Arts junior, Raven Squire said. We know broke college students probably make way too much ramen in the comfort of their dorm rooms, but come on, you know you love it. Yamitsuki offers all that fancy ramen you can't cook up in your microwave.
4. Wawa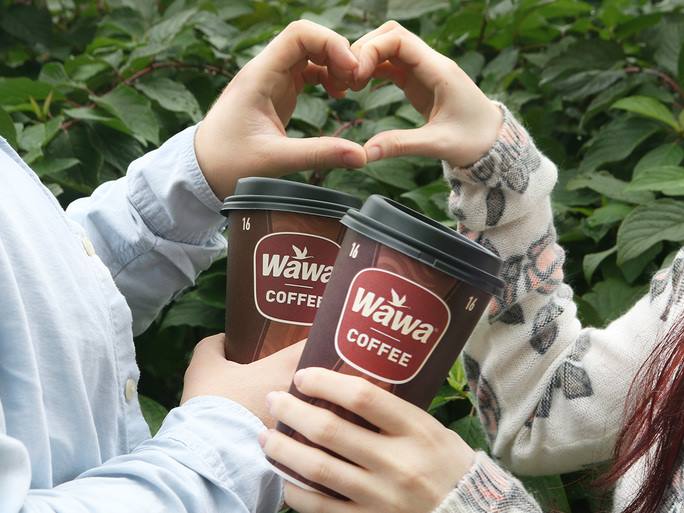 This one goes out to all the out-of-state students. Native Philadelphia students wildly rave about Wawa. What about this simple convenience store generates such love and devotion from seasoned Philadelphia citizens? The prices? The sandwich options? The convenience? "It's convenient, Philly centric, has lots of options for food and everything else they sell. It can also be a gas station, and you can eat the food they make unlike 7-11. Also I grew up going there with friends whenever we saved up money," Temple University sophomore Richard Dobbs said. Experience it for yourself and make your own conclusions.
5. Ishkabbibles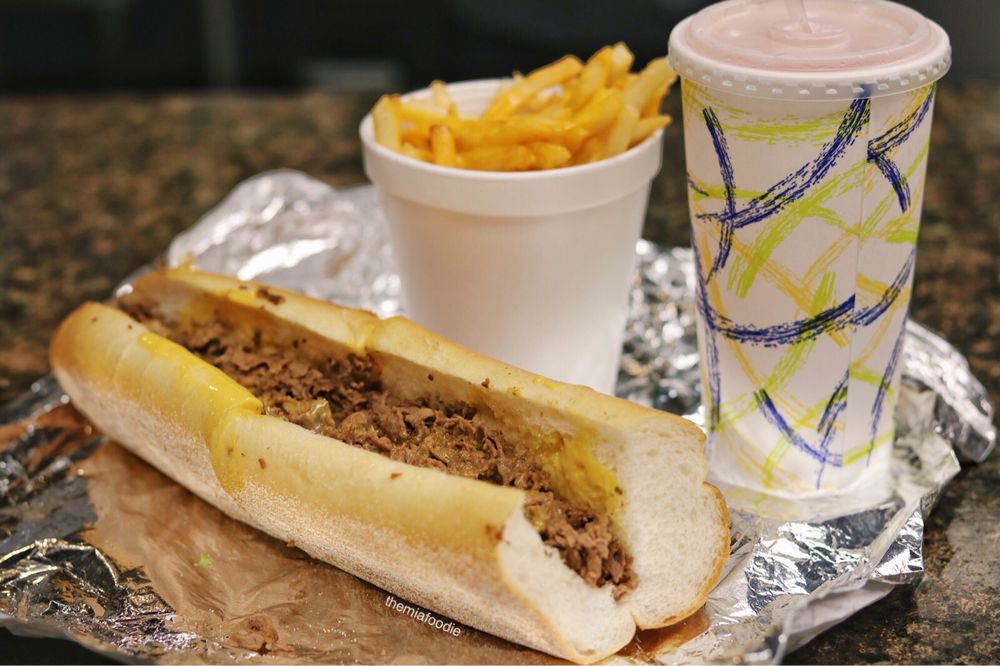 The name of this location may sound like gibberish, but the pricing of their cheesesteaks makes total sense. This restaurant's namesake celebrates the Pennsylvania native and cultural comedic legacy, Ish Kabibble. Head to South Street where you'll find their original location and try this low-key stellar cheesesteak spot. Ishkabibble's uses large logs of plush bread to serve flavorful cheesesteaks and they never skimp on the fillings. Questlove, famous Philadelphia native and drummer of The Roots, glowingly named Ishkabibbles as one of his favorite cheesesteak spots, albeit a little touristy.  "Anywhere in Philadelphia that has cheesesteaks is my favorite because your girl is a dweeb." a frequent Philadelphia visitor, Annie Belle Negebauer said. Don't let the slightly touristy nature discourage you; head to the casual and unimposing little purple and yellow shop on South Street for lunch.
6. Big Gay Ice Cream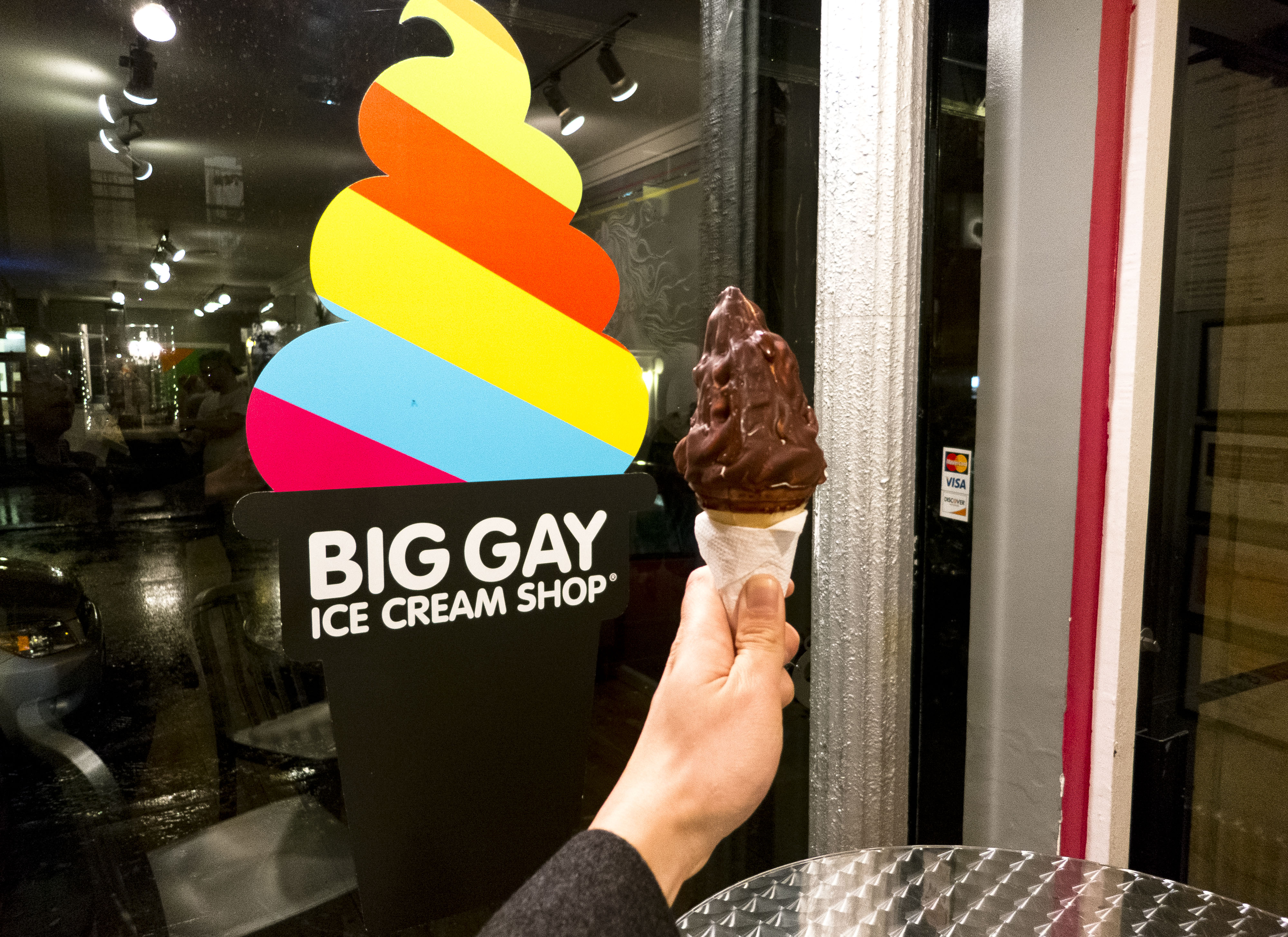 Yes, you read that right. Located in Philly's own Gayborhood, Big Gay Ice Cream offers award winning, nationally ranking, imaginative yet traditional ice cream flavors like chocolate, vanilla and a swirled blend of the two. You can also check out some of their signature treats like the "Salty Pimp", a scoop of vanilla ice cream injected with dulce de leche, smothered in chocolate sitting on top of a waffle cone. The creators, Bryan Petroff and Douglas Quint started their company as a Big Gay Ice Cream Truck in New York. Now two different NYC locations and one in Philadelphia's LGBT core serve their scoops.
7. Big A** Slices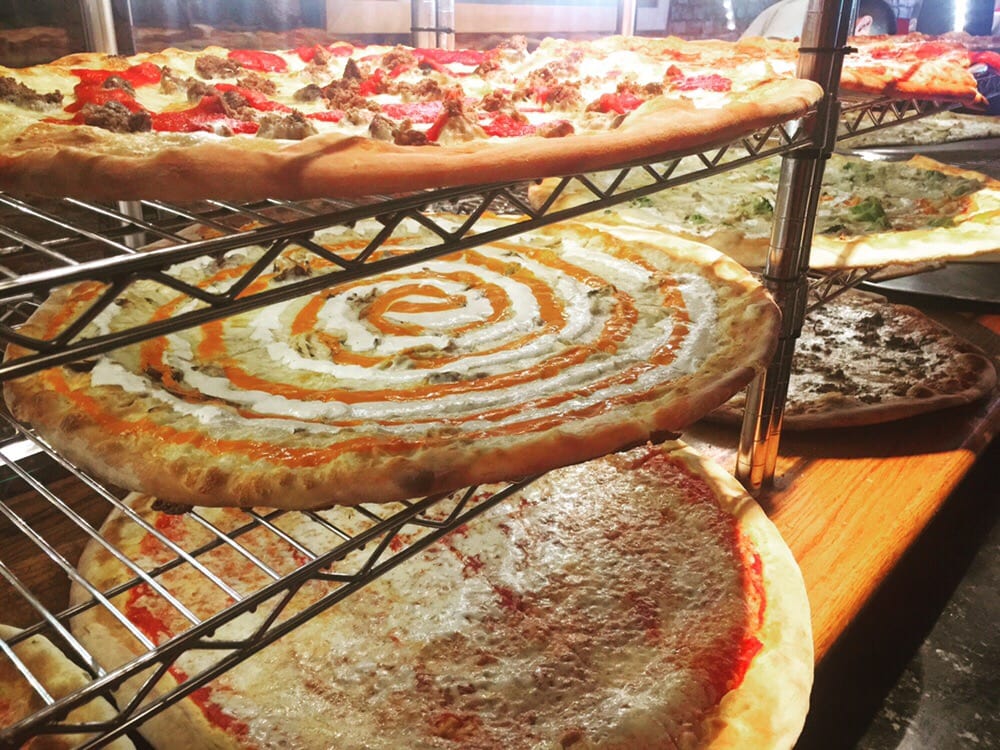 You read that right, too. This little pizza shop on Market Street features over a dozen pizza styles from plain cheese to pesto supreme, and serves slices that can stretch across at least three dinner plates. The front of the shop offers outdoor seating with a picturesque view of Market Street, so try to plan a visit during nice weather. If you needed any more incentive to visit this location on a night when a random craving strikes, they also sell tater tots. "Great pizza for a great value. The employees are very welcoming and quick to assist. It's in a great spot just to sit down and take in the warm social vibes." Squire said. Stop by for a slice, or two or ten.
8. Loco Pez
You didn't think Philadelphia could get hot could you? Well, think again. Between Kensington and Northern Liberties lies Loco Pez, a restaurant serving up high quality Los Angeles-style Mexican food. In addition to their al pastor and chorizo options, they offer a few trendy outliers on their menu, like their Street Dog and Fried Chicken Sandwich. Philly really cooks up so much more than its famous cheesesteak.
9. Philadelphia Chutney Company
A good warm meal can heal the soul after a long semester of getting kicked in the teeth by schoolwork. You have to try Philadelphia Chutney Company, a vegetarian friendly Indian restaurant near Rittenhouse.  Make sure to grab one of their so-loved sodas and hang out over in the picturesque Rittenhouse Square. "I've been going there since I was 13. The quality has never changed and it is still amazing and fantastic. The sodas are to die for," Temple graduate Richelle Kota said. Whether you quench your thirst with a sip of their sizzling soda or devour their spicy Indian deliciousness without coming up for air, you'll no doubt want to visit again and again.
10. PAFA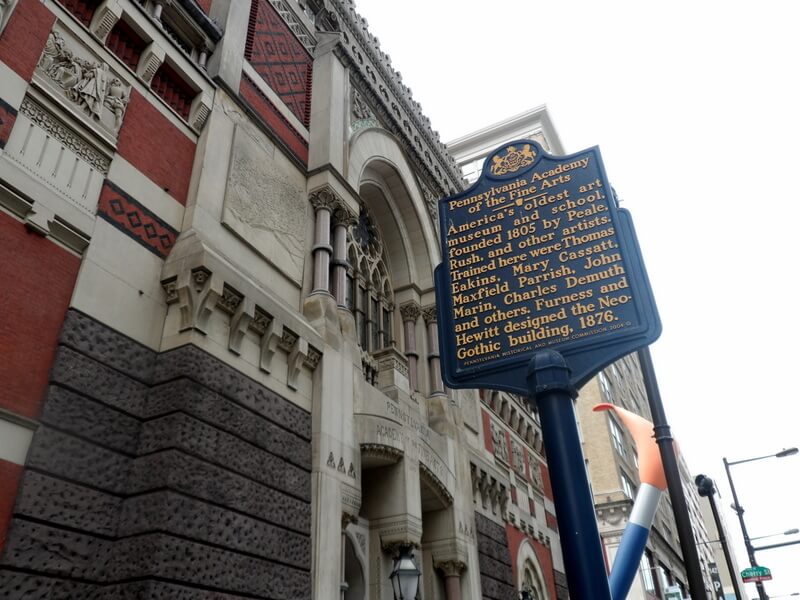 Fun after dark doesn't always exclude those under 21. The Pennsylvania Academy of Fine Arts often puts on after dark events for $15, such as the "PAFA After Dark: KAWS," event celebrating contemporary artist KAWS. PAFA events often include admission to the museum section of the academy and access to the full collection, which features work from founding American artists like Thomas Eakins and Charles Wilson Peale from Revolutionary days. They also house a cash bar, gallery talks and opportunities to create, like their monthly free family art making workshop. Get crafty with other Philadelphia travelers and natives while supporting arts education.
11. African American Museum in Philadelphia
Before the African American History Museum in Washington D.C., the African American Museum in Philadelphia initially fostered East Coast interest in black history. The first institution built by a major U.S. city to house African American history sits right in Center City; and they even offer a student discount. It features multiple interactive exhibits on the first floor of the museum. Different assortments of art pieces for history and art lovers to enjoy fill the second floor.
12. The Philadelphia Orchestra
Don't be shy, ask your nearest Music Department student or professor for a discount code to the Philadelphia Orchestra. You could easily get a night of amazing Mozart or Bach works or even the entire Indiana Jones: Raiders of the Lost Ark film score performed for under $30. No matter the genre or the price, knowing you'll support starving artists and promote audiences for live music should motivate you to purchase a ticket.
13. XPN Free Noon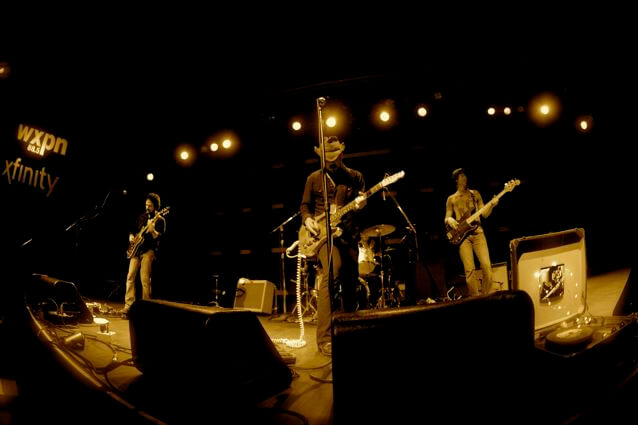 Students love hearing the word "free". Well, the World Live Café offers free, live music and you don't even have to pirate it. In the past, this program run by NPR Music and Philly's own WXPN Radio, has featured artists like Damien Rice, Dr. Dog, Cold War Kids and even Adele. For no charge, you could help support upcoming new artists, a local radio station and nonprofit media organization. Not only will you hear some rockin' tunes but you'll also be considered an amazing human being for your applause and recognition of the music industry as a whole.
14. Franklin Institute
At the Night in the Sky Observatory in the Franklin Institute, for $5 per person you can experience a night of stargazing. With weather permitting, you can use telescopes on the 5th floor observatory deck to learn about a different astral theme each month. The Institutes staff will answer your cosmos related questions and provide you with a free star chart so you can take your astronomy interests home with you.
15. Theatre of Living Arts
Somewhere in Philadelphia lies a music venue for everyone. From dim basements for hardcore shows, to grand auditoriums for classical fans, to half-bar half-pit hybrids, anyone can find a concert venue where they feel at home. The Theatre of Living Arts, like the more approachable, grungier younger sibling of the Fillmore offers affordable ticket prices. "I've been to the TLA a bunch of times for shows, it's a good venue, it's a good sound system. They have a lot of different bands that go there, so they're pretty diverse in that area." PAFA student, Jordan M said. With a wide selection of artists showcased night-in, night-out, you'll never call the Philadelphia music scene a "bore."
16. Yakitori Boy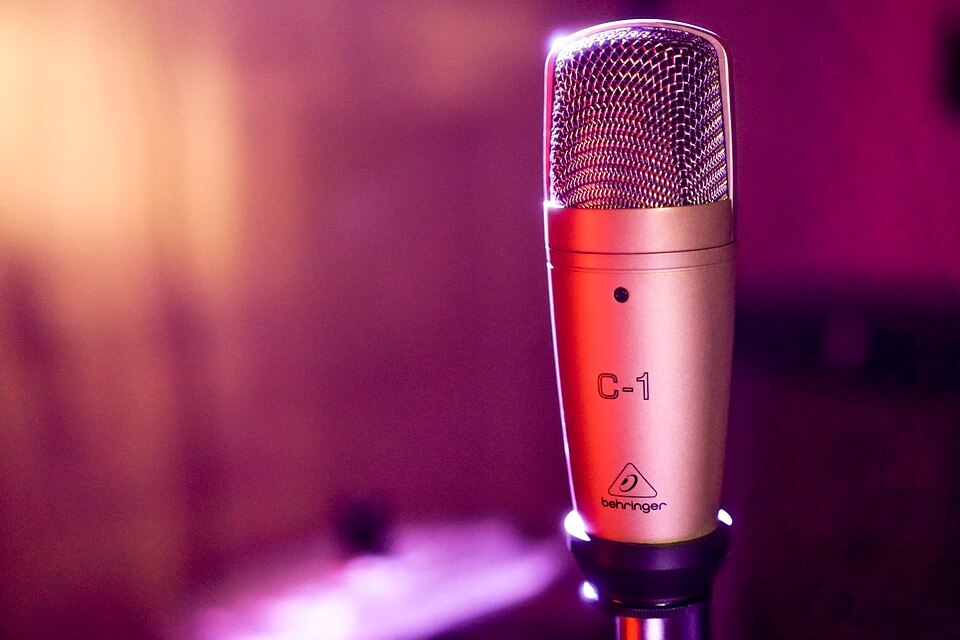 Embrace your inner early 2000's rom-com spirit, and check out this karaoke bar in Philly's Chinatown. Gather 10 friends, pool together enough money to rent a karaoke room and perform a rendition of your favorite heavy metal tune. You deserve to release the stress and inner turmoil of yet another tumultuous college semester. Rock on hard enough to wake up with no voice the next morning.
17. First Friday Galleries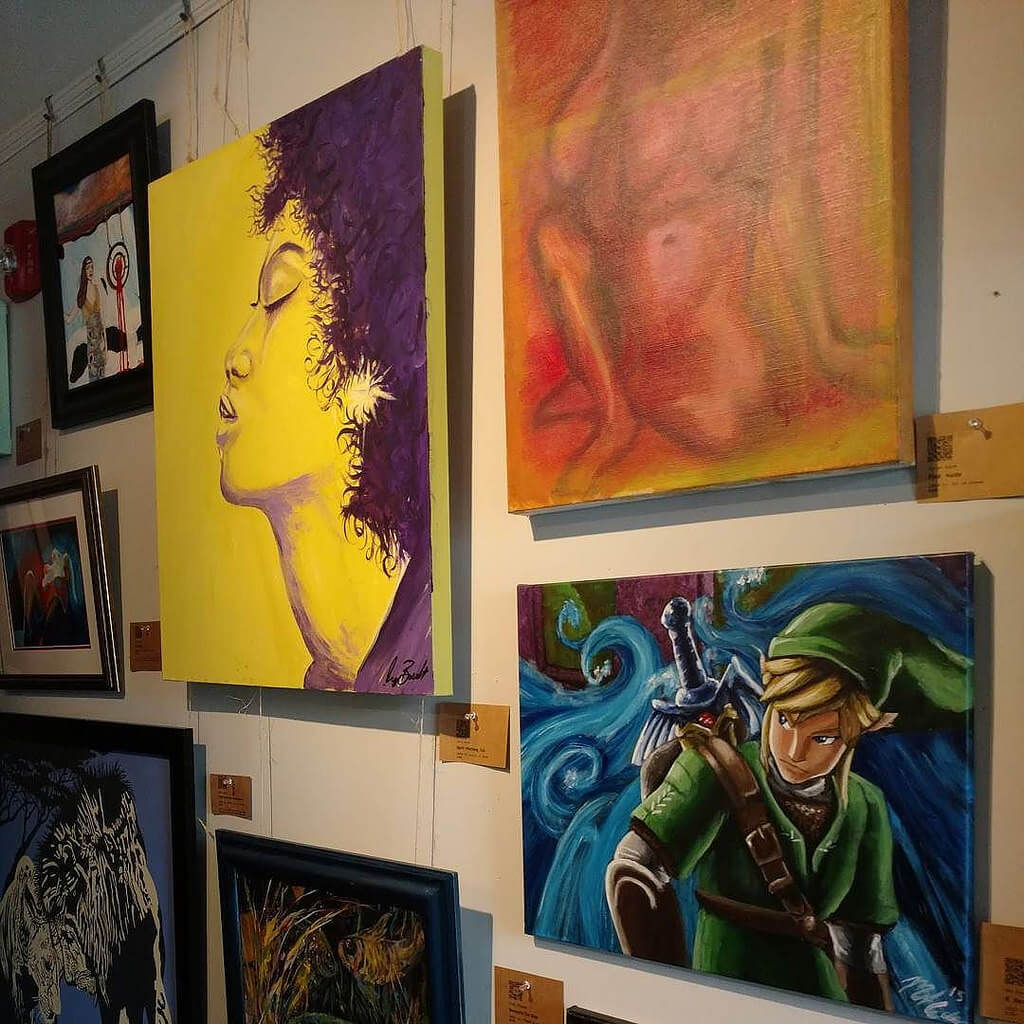 On the first Friday of every month, the art scene of Philadelphia receives a special shoutout from the city itself. Old City gallery owners and art collectives open their doors for a free night of gallery, studio and exhibition viewing. While the tradition originates in Old City, locations in Fishtown and Center City also gather crowds of art devotees. Check out Vox Populi, the Clay Studio, Wexler and more. "I think it attracts a younger crowd of people and it's not your regular white walls gallery experience. They bring in interactive exhibits and everyone is usually f*cked up, drunk, or high." a PAFA third year Ava Haitz said about Vox Populi. Let the creativity of young Philadelphia artists inspire you.
18. Movies at Penn's Landing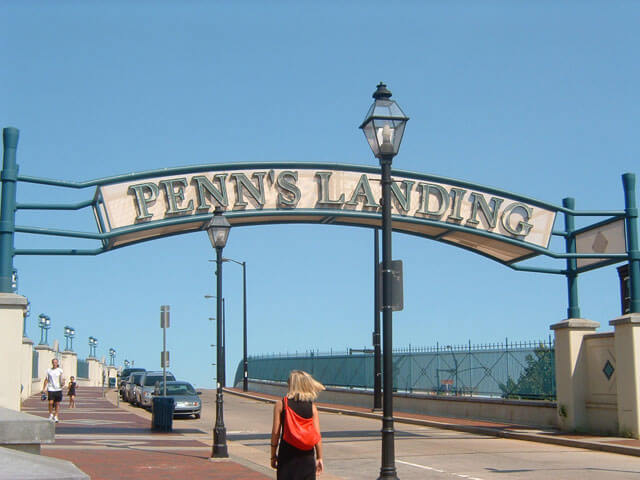 Catch this warm weather activity in warmer weather; the Delaware River Waterfront Corporation screens movies during the summer, outside at Penn's Landing. Throughout July and August, you can go down to the edge of the Delaware Waterfront and see a free classic or a blockbuster against a picturesque view of the Philadelphia skyline. Break out your film cameras for this.
19. Rail Park
Inspired by highline parks in New York and Paris, Philadelphia started development of a three-mile-long, elevated park situated on two obsolete train lines. Phase one of the Rail Park recently opened to the public, complete with swings, ample greenery, a wheelchair accessible entrance and a staircase. The park opens at 7 a.m. and closes at 10 p.m., with the entrance beginning east of North Broad at 1300 Noble Street. Even art appreciators can find something specifically for them, as the Rail Park functions as a canvas for site specific art, such as Brent Wahl and Laynie Browne's Dawn Chorus. The incredible Philadelphia art scene strikes again.
20. Philly Aids Thrift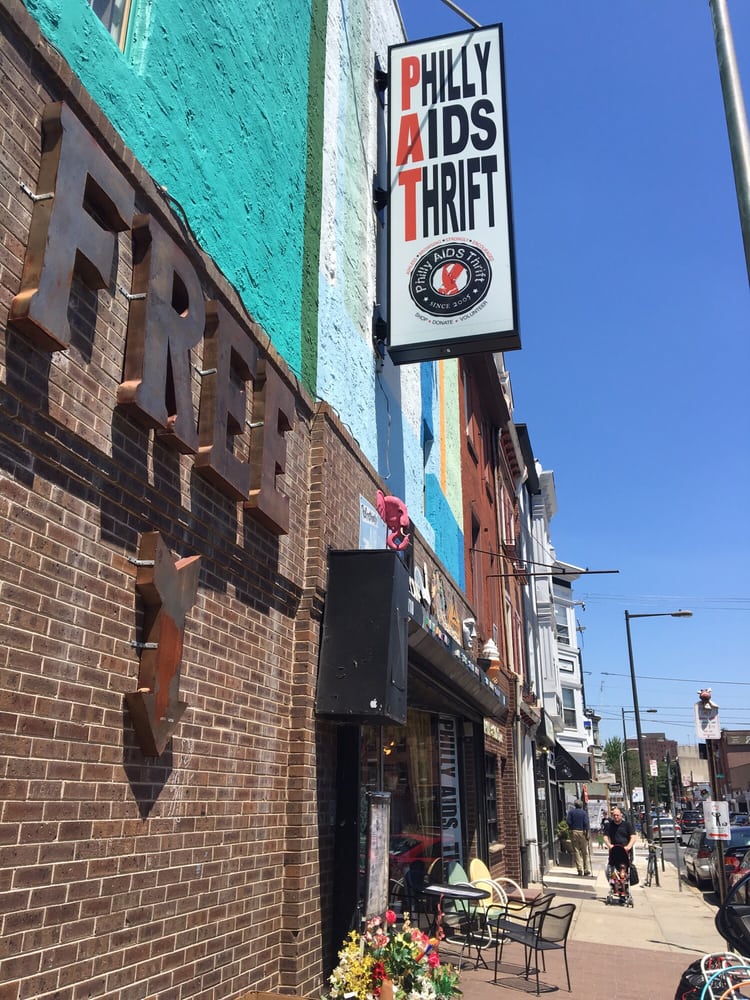 Don't confine your love of thrifting to the boundaries of Goodwill. Philly Aid Thrift features multiple rooms full of clothes, cute yet affordable furniture, boxes full of records and rooms full of dishware. On the first Saturday of every month, they host a dollar sale for items on their third floor, and, according to their online schedule, they conduct on-site HIV testing. "It's a really great place to thrift. The layout is cool and the selection of things they have there, like the clothes and records, are really diverse. Even if you go and don't find something you wanna buy, it's just fun to walk around there." Squire said. Go for a thrifting spree or just pop in on a whim. Either way, it won't disappoint.
21. Rodin Museum
Between the widely known Philadelphia Museum of Art and Philly's lesser known local galleries and museums, lies the Rodin Museum. This museum dedicates its space to French sculptor Auguste Rodin, creator of pieces like The Thinker, The Kiss and The Burghers of Calais. The garden section of the museum doesn't charge an admission fee, and the art looks beautiful, you won't mind spending a little to see it. But if you don't have the time, be sure to roam the blooming gardens in the crisp, fresh air or blistering sunshine. The colorful atmosphere will no doubt impress.