It's late, and too hot outside. Date night's come to a standstill. You're scrolling through your Twitter, but Donald hasn't posted anything. Nobody's on Instagram, and even Pinterest can't get you through the night. Here comes the next step: Pull up your Netflix app, Amazon Prime on your laptop and HBO on your TV—it's time to start searching for the best movies of all time to watch with your bae.r
Ready for your movie marathon? Check out this list of the best movies of all time.
1. Forgetting Sarah Marshall
Before his short-lived marriage to Katy Perry, Russell Brand's fiery comedic streak blazed a class romantic comedy. How I Met Your Mother favorite Jason Segel plays a recently-dumped boyfriend who goes on vacation to…forget…Sarah…Marshall (what a clever movie title). If you or your bae recently went through a breakup before finding each other, this movie will speak to your sentiment of newfound love and recovery. By the end of it, you'll want to run away to Hawaii with your summer bae too.
2. Crazy, Stupid, Love
An instant classic—and not just because Ryan Gosling's flawless abs reflect off of Emma Stone's gleaming green eyes in the most seductive scene in recent movie history (step aside, 50 Shades). "Does it help that Ryan Gosling is super hot? Yes, but the whole movie doesn't revolve around his hotness, and it's satisfying and unpredictable and actually, super funny," said third-year University of California, Los Angeles student Lexi Valas. Starring Steve Carrell and actress goddess Julianne Moore, whose lives split at the seams from the start of the film, Crazy, Stupid, Love details how ridiculous, unbelievable and foolish love can be. In other words, it's crazy; it's stupid; it's love.
3. Roman Holiday
An American classic that set the scene for all future romantic films to come—and Audrey Hepburn, in her classic beauty. For those who aren't hip to the plot, a European princess, Hepburn, takes off to Rome one night, and after a turn, an American reporter (Gregory Peck—like I said, classic) brings her to safety at his apartment. He finds out her identity, and must balance his adoration and job. In 1953, the film broke ground as the standard for the modern love classic. If you love classics (and don't mind the black & white), this makes for a perfect sentimental romance movie.
4. Carol
https://www.youtube.com/watch?v=H4z7Px68ywk
A gorgeous performance by Oscar-award winning Cate Blanchett drives this 1950s-era film based on the book The Price of Salt. Affluent Manhattan-native Carol (Blanchett) walks into a store and she meets soft-spoken Therese (Rooney Mara). A film about love against tradition, drama and all odds, and two seemingly star-crossed lovers as legal and retaliatory problems ensue. With an old theme and courageous, raw acting, this movie about the dramas of 1950s gay love shows how love prevails. Never doubt the power of an inspiring movie.
5. The Notebook
If you haven't "Notebooked" him, do it. Rachel McAdams and Ryan Gosling star in the perfect love movie that'll have you both crying by the end. If you haven't seen it yet (go watch it right now), here's the gist: Mill worker (Gosling) and rich girl (McAdams) fall madly and desperately in love, but, in Romeo & Juliet fashion, the parents don't approve. When they look up at the stars, lying in the road, you can reminisce on all the loving, good times from before and yet to come. Young Noah says this about love: "It's not gonna be easy. It's going to be really hard; we're gonna have to work at this everyday, but I want to do that because I want you. I want all of you, forever, everyday. You and me…everyday." How swoon-worthy does that sound?
6. Shrek Forever After
Who doesn't love a little bit of Shrek and Fiona, a little bit of Dragon and Donkey? Shrek's life with Fiona and his three kids makes him reminisce about being a "real ogre," and with a little bit of magic and trickery it all works out for a while—until it doesn't. If your bae hasn't been valuing all the good things between the two of you, play this one to set the mood of love and endearment. You never know a good thing 'til it's gone, says the old axiom. After this one, your summer bae won't forget it. If nothing else, a fat, lazy Puss in Boots will keep you laughing along the whole way.
7. 10 Things I Hate About You
Julia Stiles plays hard-to-get, difficult-to-please Kat, challenged when she meets effortless Patrick (Heath Ledger), whose charm threatens to make her fall in love. "The ultimate classic. I fall in love with Patrick every time," said Sonoma State sophomore Madeline Baker. For the Shakespeare fans out there, the film was based on The Taming of the Shrew, a classic play about an independent woman struggling to be herself in a marriage-obsessed, patriarchal world. It leaves Netflix at the end of August, so don't miss your chance for a perfect summer night. You and bae won't regret it.
8. Ferris Bueller's Day Off
https://www.youtube.com/watch?v=R-P6p86px6U
The perfect movie for a night-in with bae for a couple of good laughs and honest-to-goodness 80s fun. If you haven't seen this absolute classic, it follows Ferris Bueller (Matthew Broderick) during his final adventure of cutting class. He finds a nice car, gets some friends and wreaks havoc through the streets of Chicago. He even manages to fit in an iconic, impromptu musical performance while his principal tracks his every move, determined to catch him in the act. Some nights call for light-hearted humor, maybe after a day at the State or County Fair, and Bueller doesn't disappoint.
9. Moonlight
Moonlight won the Academy Award for Best Picture and was propelled forward by an all-black cast and director (Barry Jenkins). It tells the story of Chiron (played in three parts—youth, pubescence and adulthood). His mother (Naomie Harris) faces socioeconomic, institutionalized struggles and he finds a father-figure (Mahershala Ali). Just like any teenager, as he grows up his emotions confuse and hurt him. You'll be hanging onto your summer bae, hoping that everything works out in the end. By the end of the movie, Chiron proves his true character—resulting in an absolutely unexpected love story that tells a timeless tale about growing up. Can your summer love story even compete?
10. The Princess Diaries
When awkward San Francisco teenager Mia (Anne Hathaway) finds out that she's actually royalty, her entire life gets turned upside down. The ultimate ugly duckling continues her comical journey into beautiful, royal stardom through princess lessons from her strict grandma (Julie Andrews). "I can literally watch it any day of the week at any time, so if you don't like it, who even are you?" said Oregon State junior Tamara Roberts. Even the most hardcore frat boy or tough boy toy will agree to some Hathaway. And who can't say no to Mary Poppins playing the regal queen she really is?
11. Amelie
Anybody up for a quirky, goofy French movie? Amelie (Audrey Tautou) orchestrates a magnificent epic to find the man of her dreams, altruistically bettering the lives of others throughout the film. Her mother and father also have their own "unique" pieces (her dad would rather hang out with his gnomes, and her mom has endless…quirks). "I watched it first when I was in French 1, and the professor didn't have the subtitles, but it was so goofy I had to laugh," said UCLA sophomore Leanna Kramer. Put on some subtitles and you'll find yourself laughing throughout the entire movie, with strange, laughable characters who'll make you love it even more. Your next international adventure can occur in the coziness of your own living room.
12. Hitch
The movie for the ultimate bridesmaid—the pro at setting up friends on dates, but a novice at her own love life. If you've ever felt like Alex Hitchens (Will Smith), this one's for you. "I like Hitch because I too am really good at setting all my friends up, but I'm really terrible at getting boys," said UCLA sophomore Michelle Carter. The movie follows Albert (Kevin James, the always-lovable-yet-somehow-unconvincing love lead) as Hitch mentors him in winning the heart of a glamorous beauty. Rent it for $3 anywhere online or look through your old VHS collection for this gem and a great summer in with your bae.
13. The Break-Up
Who doesn't love Vince Vaughn and Jennifer Aniston? When the couple finally calls it off, neither one of them want to move out of their condo, which leaves them stuck as awkward, hostile roommates. For those couples who know the terrible break-ups or who just love feeling like they have it together, this satisfies on all levels. "After watching The Break-Up, you feel closer with your significant other on so many different levels. I love Jennifer Aniston, too. This movie stays winning," said Chico State junior Jasmine Gutierrez. If nothing else, you'll always be less dysfunctional than them.
14. Titanic
https://www.youtube.com/watch?v=zCy5WQ9S4c0
Do I even have to explain this? The ultimate love story, destined to sink, plays out aboard the largest passenger boat ever—so beautifully and memorably you'll remember it, even after 84 years. Jack Dawson (played by a young Leonardo DiCaprio) and Rose Bukater (a stunning Kate Winslet) fall madly in love. If you have three hours—and especially if either one of you hasn't seen it—sit down on a hot, humid afternoon and watch this glorious masterpiece. Whether you're a middle-aged mom, a budding teenager or an adolescent who ain't yet fallen in love, you can't go wrong with Titanic. Then you and your bae can argue whether or not Rose had room on that board for Jack (which, btw, she totally did).
15. Brokeback Mountain
Two cowboys break social norms, while keeping their affair secret from everybody else. This movie definitely contains cringe-worthy moments (1963 Wyoming does that) especially for the male gay community, which has faced persecution. But the principles and ideals that the film portrays remain timeless and permeating. Critic- and audience-favorites Jake Gyllenhaal and Heath Ledger play Jack Twist and Ennis Del Mar, sheep herders in Wyoming. Nobody has to be a sheep herder to love the story. You'll want to run away into the mountains with your boothang by the end, away from all the people who say you can't be together. It pulls at your heartstrings like a love story should.
16. The Proposal
This will have you laughing during scenes like an iconic Native American tribal dance scene and an awkward naked scene between the main characters Sandra Bullock and Ryan Reynolds, and throughout the entire movie. Bullock's Margaret Tate, who's a Canadian, faces fear of deportation and persuades her assistant Andrew to marry her to avoid it. Once they meet the family, chaos ensues. This rom-com may not be the most original, but that doesn't stop it from being enjoyable AF. You and your bae will appreciate all the good laughs, especially if you've already passed the meet-the-family phase in your relationship.
17. The Big Sick
Better act fast, because it's still in theaters. Silicon Valley fan-favorite Kumail Nanjiani (no, not Aziz Ansari) plays a Pakistani comic, whose relationship begins to blossom with an American woman named Emily. His immediate thought about the seriousness of the relationship concerns his parents, whose traditionalism may derail their relationship. However, things take a drastic, life-threatening turn, and Kumail grows to love her and her family more. For a perfect night out with your summer bae, choose this smart, hysterical and original romantic comedy. You're welcome to picking the perfect, socially-relevant date-night movie.
18. Moonstruck
Cher and Nicholas Cage, two pop culture icons, play Loretta and Ronny—two people destined for an intriguing love story. In her Academy-Award winning performance, Cher accepts a marriage proposal from her boyfriend, but she begins to fall head-over-heels for his complicated brother, Ronny. Watching Cher and Cage in their prime makes for its own form of entertainment, and the beautiful movie makes it that much more beautiful. If y'all ever have an awkward family situation, or if there's some drama, this movie will make your summer love grow stronger. And it has Cher. And Nicholas Cage. Need I say more?
19. Pride and Prejudice (2005)
If you were assigned it in high school, I don't blame you for not reading it. However, the film version feels completely different. This adaptation with Keira Knightley and Matthew MacFayden as Elizabeth Bennett and Mr. Darcy stays light, charming and enrapturing throughout. Go to a British museum or read a couple of Shakespeare poems to get yourself in the mood for this epic love story. "It shows that there is always more to someone than the first impression," said George Washington University junior Alissar Abbouchi. "I think that Jane Austen demonstrates through Elizabeth and Darcy that love stories aren't always love at first sight." By the time it's over, you'll find yourself falling in love with whoever you're with, even if you're as stubborn as Elizabeth Bennett.
20. Mulan
I know—Mulan? Overall, an exceptional movie about woman empowerment—so much so that VP Pence wrote a defamatory article about it being a leftist propaganda piece by Disney. The classic trademarks are all there, including a happy ending where the girl (in this case) earns the guy, and it's also a great movie about familial values. "I love how Mulan show[s] how much family means. The strong bond between her and Mushu shows the strength between her and her ancestors," said Chico State sophomore Katrina Vang. If you and your bae share this sentiment, this should be a great movie night. #WhenBaeIsCulturalAF
21. Silver Linings Playbook
Great film-making makes for great laughter and love in this modern classic. Jennifer Lawrence and Bradley Cooper flourish with their on-screen chemistry in this romantic comedy, paving the way for years of beautiful films together. Lawrence's charisma feels real, genuine and convincing. "I love Silver Linings Playbook because it has Jennifer Lawrence. And I like the characters in the movie and how they fall in love," said Sonoma State freshman Leah Holmes. This movie contributed to America's love affair with Jennifer Lawrence, and she hasn't let down since. Whether you're her biggest fan or not, Silver Linings makes for a great, heartwarming film to watch with your bae.T
Tired of watching rom-coms? Get your popcorn ready and put on these throwback movies.
Written by Allyson Dickman, Senior, Journalism, University of Maryland
The breaks between semesters mean no homework, no boring lectures and, best of all, no two-hour exams. But with our brief weeks of freedom, sometimes home can get a little dull. Seriously, what do you do when your friend's basement kegger gets old and the bars won't overlook that fake I.D. like they will at college? You sit back, relax and search for movies to binge on Netflix, Hulu and other streaming services.
Here are the throwbacks we're most excited to binge over break:
1. Sherlock Holmes
This comedic, yet action-packed version of the classic detective tale has no lack of eye candy. A mustachioed Jude Law plays Watson to Robert Downey Jr.'s Holmes. Rachel McAdams plays the coy love interest. All three join in together to solve Holmes' latest mystery and fight to save England from evil.
2. Youth in Revolt
The lovable Michael Cera is at it again, this time chasing his dream girl, played by Portia Doubleday, in hopes of losing the big V-card. But to win her over, he adopts an alter-ego, a less boring and predictable teen, who smokes cigarettes, wears aviators and a sports a mustache. Not to mention, this alter-ego is the inspiration behind reckless, dangerous and hilarious schemes.
3. The Imaginarium of Doctor Parnassus
In Heath Ledger's last movie, Director Terry Gilliam sets a morality tale in the present day. Dr. Parnassus, owner of a traveling theater company, strikes a deal with the devil, trading his immortality and first-born child for youth. But when the devil comes to collect Parnassus' daughter, Valentina, Parnassus refuses. The ensuing story pits Parnassus against the devil as the doctor enlists the help of other characters, played by Ledger, Johnny Depp, Colin Farrell and Jude Law, to protect his daughter.
4. Nine
Based on the Broadway play of the same name, this twisted love story combines burlesque and drama, starring Penelope Cruz, Nicole Kidman, Kate Hudson and Marion Cotillard. The actresses put on sultry song and dance performances, all in an attempt to win the love of Daniel Day Lewis.
5. Avatar
We all know James Cameron for Titanic and Terminator, but now he's taking us on a film journey like never before. In Avatar, a paraplegic soldier working as an avatar in the distant planet, Pandora, finds himself pitted against the U.S. in a fight for the distant land. Unbelievable special effects and battle scenes make this movie a must-see.
Ready for an epic movie night? You'll need these.
1. Cuddly Throw Pillow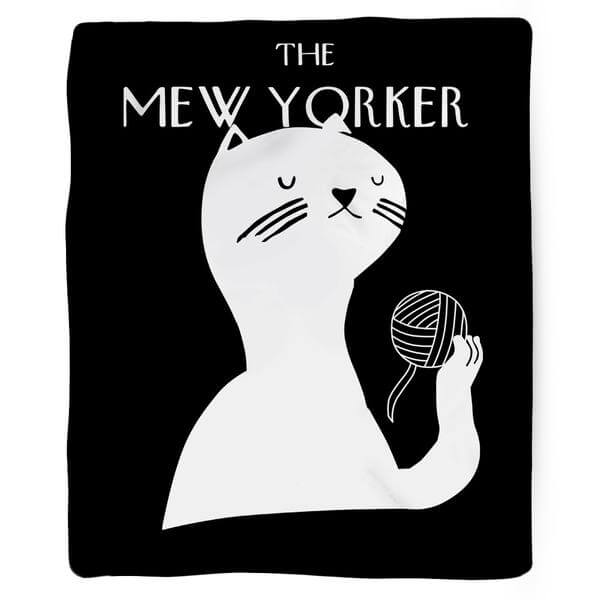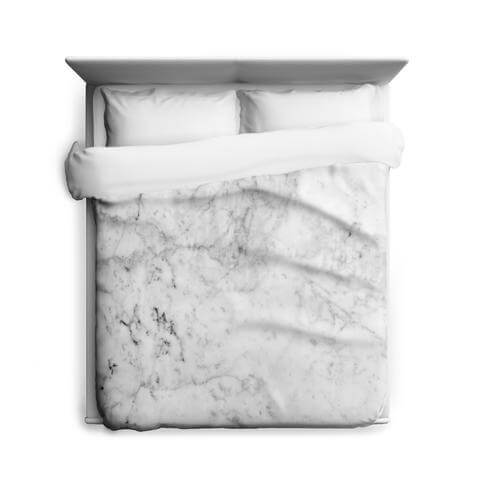 *Updated August 3, 2017 by Allyson Dickman to include five throwback movies to binge on over break.