Every year comes with its own tragedies, but 2016 stands out as an especially draining one. Between natural disasters, celebrity deaths and crises of all kinds, it's difficult to hold out hope.
In no particular order, here are some awful events in 2016 we'll be recovering from in 2017 and beyond.
1. Zika virus
After hitting Brazil hard in 2015, Zika virus appeared among American travelers returning from affected areas early this year, eventually leading to incidences of local transmission in Florida. While the Florida outbreak is thankfully small and Zika in itself isn't exactly fatal, there's a scary connection between Zika virus and microcephaly–a condition that causes baby's heads to be smaller than they should be at birth. "I'm afraid Zika won't be taken seriously because of what happened with Ebola," Florida State University freshman Zaria Hauldin said. If all the jokes people made about Ebola say anything, it's easy to ignore crises that start outside our own borders. But what we don't know about Zika alone is enough of a reason to at least stay informed.
2. Pulse nightclub shooting
This summer saw the overwhelming loss of 49 people—mostly gay and trans Latinx youth—to a hate crime in the very place intended to be safe for them to be themselves. "It was devastating," University of Central Florida sophomore Alejandra Martinez said. "The Monday after the shooting everything was really quiet. Everyone was either avoiding the news or really loud about their thoughts." To make matters worse, many people weaponized their Islamophobia in denouncing the murders, conveniently ignoring the fact that LGBT Muslims exist and encounter hatred on multiple fronts.
3. Dakota Access Pipeline
Since 2014, the Dakota Access oil pipeline being constructed by Energy Transfer Partners has directly threatened the lands of the North Dakota-based Standing Rock Sioux. The pipeline is set to be built just below the Missouri River, a major source of water for the nation. For months, indigenous Americans all over the country came together at the Standing Rock Sioux camp to protect their water and faced brutalization from law enforcement, constant surveillance and destruction of their sacred sites. "This isn't a fight that started or ended in 2016," University of Florida sophomore R. Andras said. "I have a lot of respect for the water protectors that risked their lives and safety in defense of indigenous sovereignty and the well-being of those in Standing Rock." Though a portion of the pipeline has been denied a permit by the U.S Army Corps of Engineers, Energy Transfer Partners said in a statement that they "are fully committed to ensuring that this vital project is brought to completion."
4. The election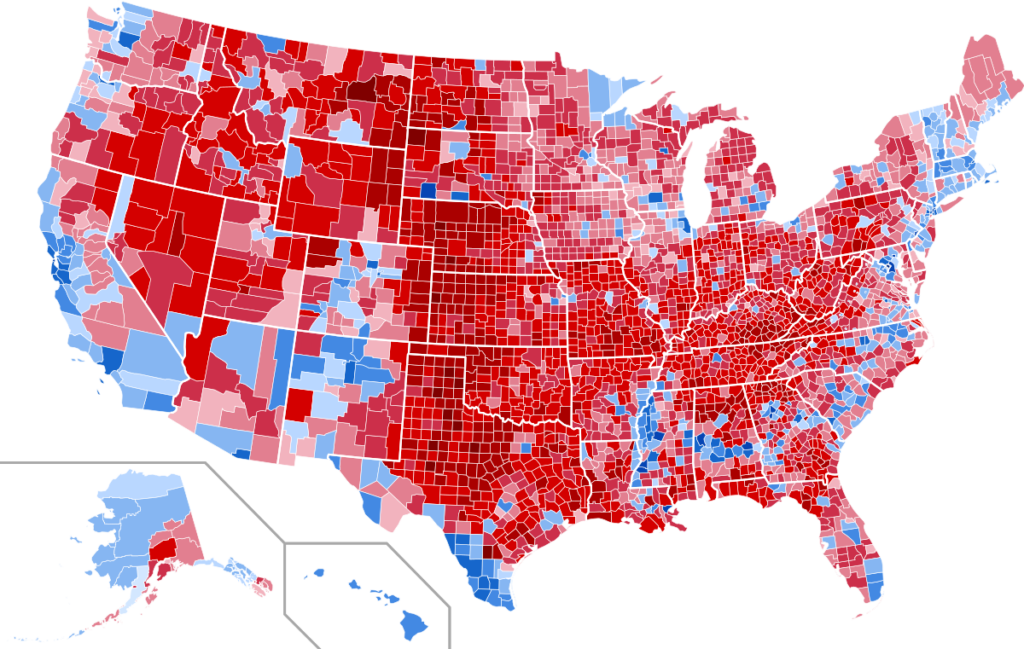 The intense, nonstop coverage of this year's election exhausted everyone. From the drama of Bernie Sander's loss of the Democratic Party nomination to the rise of our president-elect, Americans are on edge waiting for the aftermath of Inauguration Day. But in the meantime, marginalized groups across the nation are understandably scared. "The electoral college failed us by selecting a racist, sexist, homophobic and transphobic man with little understanding of the slow turning wheels of government," Austin Community College freshman Steven Demayo said. Hopefully Pantone won't have to change their 2017 color of the year to "apocalypse orange."
5. Global warming
At last year's United Nations Climate Change Conference, the international community decided that 2 degrees Celsius is the minimum amount we can safely let the world get any warmer. Well, we're already halfway into the danger zone with no indication of stopping anytime soon.  "This is devastating news, but most importantly, this highlights the need to take action now to combat global climate change," New College of Florida sophomore Gabbie Salomon said. Let's work to save our future generations even if you somehow don't care about adorable penguins and polar bears.
6. Prince's death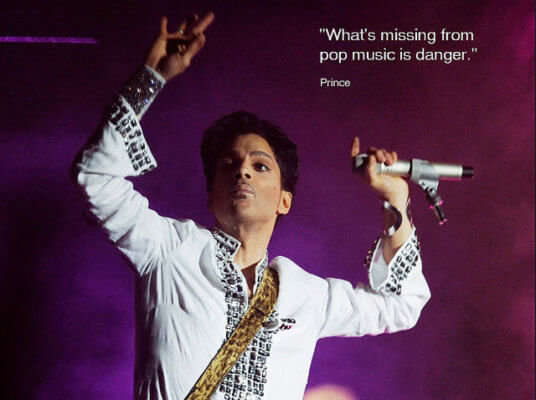 Purple rain showered the country when we all lost the legendary Prince. He left us with an unforgettable image and a generations-spanning musical canon. "It was honestly pretty damn moving to see the black community mourn as a whole for Prince," Santa Fe College sophomore Salem Commander said. "I think he brought entirely new dimensions to the music at the time while making other black artists a little less afraid to stand outside of the box." Whether you grew up with his songs or witnessed firsthand his amazing 2007 Super Bowl performance, we'll all miss the incredible influence of the Love Symbol.
7. Cost of EpiPens skyrocketing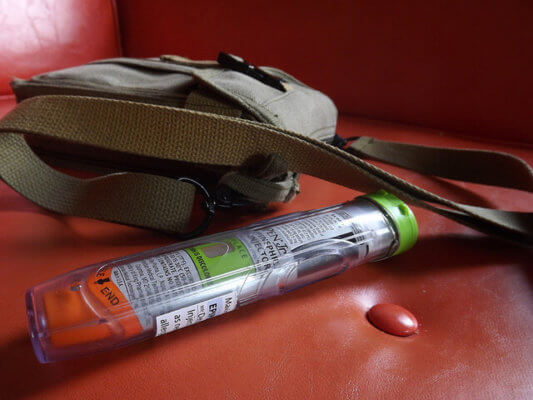 In a world where people like infamous pill-price-gouger Martin Shkreli exist, it's unsurprising but infuriating that Mylan, the owner of EpiPens, hiked their price of the injections to $600 and up this year. That's a huge jump from roughly $100 in 2009. "Making money shouldn't be more important than affordable access to life-saving medicine," Florida State University freshman Jules Limorin said. For now, switching to generic might be our best bet.
8. Closeted Olympians outed by journalist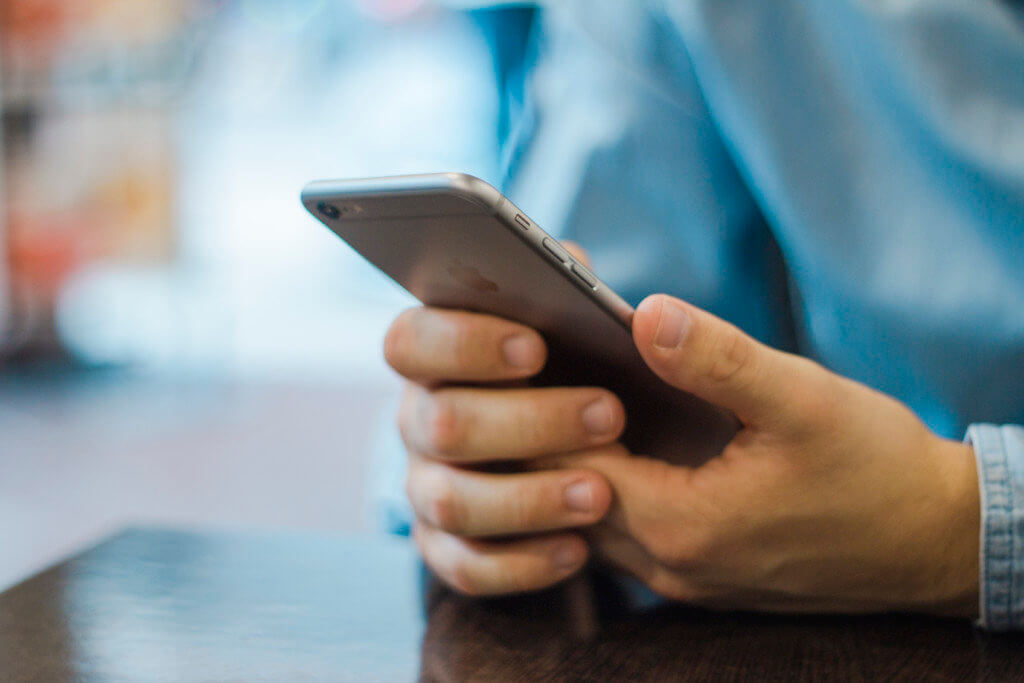 Journalist Nico Hines' publication of his undercover use of Grindr (as a straight, married man, mind you) ended up outing multiple gay Olympians–many of whom live in countries where being openly gay threatens their lives. "It showed a blatant disrespect for their safety, career and personal life," Florida Atlantic University sophomore Bree Barrows said. Looks like Hines has never heard of the "minimize harm" section of the Society of Professional Journalists' Code of Ethics.
9. Ghost Ship fire
The city of Oakland's deadliest fire, which engulfed a warehouse known as the Ghost Ship, took the lives of 36 people early this December. Most of the victims, young artists, used the warehouse as a a place where gay, trans, black and brown visionaries could carve out their own spaces for self-expression. The building housing the artist collective host wasn't very safe in itself, though, leading to the accidental blaze. Whether the city did enough to keep Ghost Ship up to par with inspections is now being called into question.
10. Federal appeals court ruling on dreadlocks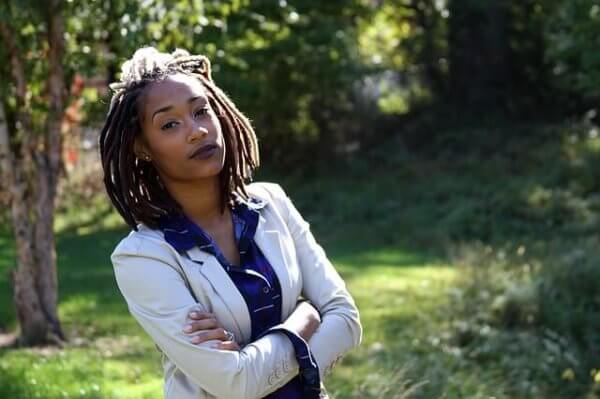 Despite the fact that dreadlocks are undoubtedly associated with black culture, the 11th Circuit Court of Appeals ruled that banning dreadlocks wasn't racial discrimination, giving even more legal credence to the stigma surrounding natural hair. "The way you wear your hair has nothing to do with your work ethic," Florida State University freshman Tiffany Gunning said. Getting a job is hard enough for anyone. Do we really need more racist policies to hold black people back?
11. Hurricane Matthew
Hurricane Matthew broke the record as it became the first storm to reach Category 5 in the Atlantic since 2007, causing upwards of a thousand deaths in Haiti. Nearly a million Haitians are still in desperate need of food and shelter in the aftermath, as the country is still reeling from the 2010 earthquake. NGOs haven't exactly helped much then or now, either. If you want to pitch in yourself, skip over the major orgs and donate to local ones you can trust.
12. Louisiana floods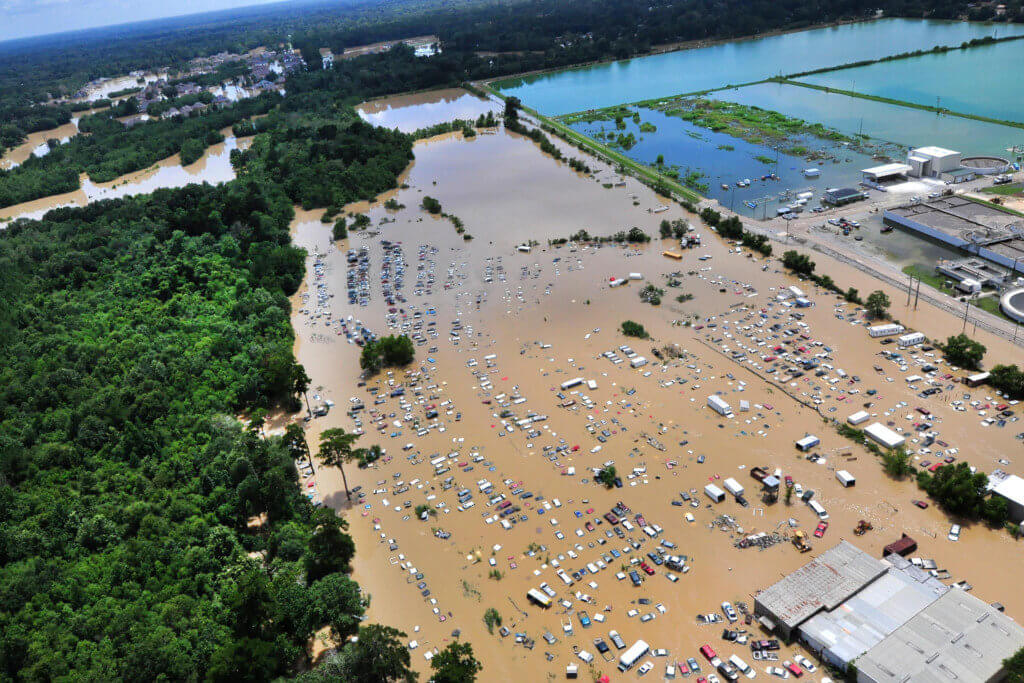 More than 10 years after Hurricane Katrina, tragedy struck Louisiana again. Thousands of homes flooded after trillions—yes, trillions—of gallons of rain fell in one week this past August.  Usually, weather this extreme only has a one percent chance of happening in a given year, a phenomenon known as a "100-year flood." The Red Cross even went as far to call the catastrophe the worst to hit the United States since Hurricane Sandy.
13. France's burkini ban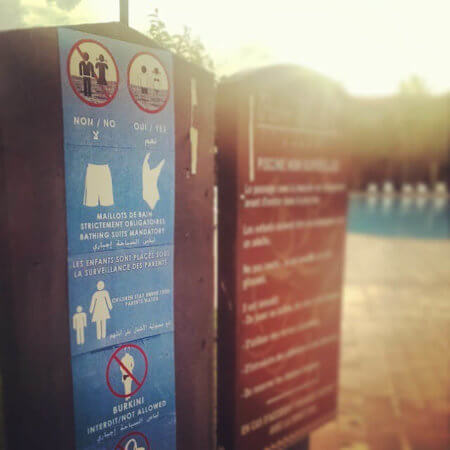 France's history of secularism is over a century old, but many French Muslims feel that what's known as laïcité is just an excuse to be Islamophobic. Case in point: This year, citing concerns about "public disorder," French cities like Nice cracked down on burkinis, the full-body suits some Muslim women wear to swim. This led to the fining and even arresting of so-called offenders right off the beach. "France's ban on burkinis is a violation of personal privacy," University of Florida sophomore Tiara Shahril Anwar said. "It is also ridiculous to be criminalizing the modest clothing of Muslims." Former French president Nicolas Sarkozy called burkinis a "provocation," but they're probably the least provocative thing someone could wear. That's kinda the point.
14. Brexit
Many young Brits felt fear and confusion after votes cast in a June referendum opted for the United Kingdom to leave the European Union by a tight margin. A considerable amount of support for leaving was backed by racist, xenophobic rhetoric. "Everyone who voted in favor of Brexit is racist. Only old, white men would benefit, but they're also the only ones who showed up to vote," University of East London senior Reema S. said. The effects of the vote hit immediately: in the week after, reported hate crimes spiked by 42 percent. Six months later, lots of uncertainty still surrounds how the U.K. will even negotiate the separation. The agreement could put the livelihoods of many European Union citizens who work in the U.K. in danger.
15. Flint water crisis
Since 2014, the people of Flint, Michigan have lived without access to clean water. Because the city decided to switch the source its water from Detroit to the Flint River, residents continue to suffer from lead poisoning and multiple infectious diseases resulting from using (or not using) the water. Earlier this December, the Senate voted to pass a bill that would send much-needed aid to Flint, but nobody should have to wait years for a basic human need.
16. Syrian war

For years, innocent Syrians have faced a relentless stream of atrocities: torture, executions and bombings from governments both domestic and foreign—all while being turned away as refugees. By late November, every hospital in Aleppo had been destroyed. And as the Syrian military seized control over the city in mid-December, thousands of trapped civilians called for action over social media in their last goodbyes. The ongoing conflict has left hundreds of thousands of Syrians dead.
It's safe to say 2016 sucked.
As we leave the year behind–now more than ever–we can no longer be passive in the face of calamity, be it misfortune or manmade. But no matter what happens next year, we can always take comfort in who and what we love. So let's do better to take care of ourselves and each other in 2017, and not only remember those we've lost, but continue to fight for them.
On the bright side, a few accomplishments came out of 2016:
https://www.collegemagazine.com/biden-memes-great-accomplishments-2016/