How do some people on Instagram constantly travel? Don't they need to work? Are they even real people? Debatable. If you're a college student, you probably don't have the freedom of blowing thousands of dollars on lavish vacations. If you do, I'm accepting friendship applications. So, what if you're super passionate about traveling but need to keep to a budget? Follow my tips and tricks on traveling and how I made it to 16 countries in 2016 all while working, going to school and juggling the typical 20-something-year-old responsibilities.
Find out how I travelled to 16 countries in 2016—AKA the ultimate college student budget challenge.
2. Peru: Lima, Cusco, Machu Picchu, Amazon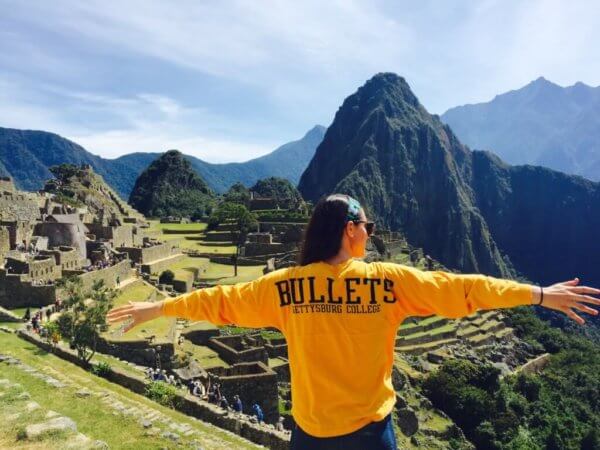 "What's so special about Peru is that it is very physically diverse—there's mountains, deserts, rainforests, etc., but their culture is so united," said Gettysburg College junior Jessica Casale. They have colorful clothing, incredibly welcoming people, delicious pisco sours and, of course, Machu Picchu. Casale said, "Wherever you go you can see hand-made clothing made from alpaca wool and the beautiful bright colors they use. The music and beautiful artistry reflects how passionate the people are."
Cusco is filled with women carrying baby llamas wearing hand-knit sweaters, and if you make it to the top of Machu Picchu, you'll be able to spot the wild llamas that roam the cliffs. Peru was incredibly affordable (3.26 Peruvian sols = 1 U.S. dollar) and the people were so welcoming. Though the country is certainly a hidden gem, prepare yourself for a major altitude difference in Cusco. Pack appropriate medication and drinks lots of water so you can enjoy all that Peru has to offer.