You may sigh as you log on to yet another torturous breakout room, but remember the prospect of online classes offers a world of knowledge and learning literally at your fingertips. As you type away and try not to spend half the Zoom suppressing laughs from looking at your friends, you suddenly remember the mound of half-folded clothes and empty water bottles in full view of your pixelated class. A drab dorm room doesn't bode well for a productive semester, so buckle up, log onto Pinterest and get to decorating!
Read on for 15 ways you can Zoom in style and make your screen background the envy of your virtual university.
1. Zoom in Full Bloom
You deserve to blossom this semester, so do yourself a favor and take a trip down to your local garden store. Eyefuls of greenery and sprawling, vibrant blossoms of flowers always clear an already cluttered mind—so why not bring those feelings of peace back home? "It's important to have a background that makes you feel happy—especially since you're going to end up looking at it a lot!" St. John's University senior Stephanie Keane said. "If you are by a wall, maybe add floral pictures or fun quotes, and if you have more of an open space you could put cute succulents or other plants! Making it a fun space will definitely help you enjoy your classes more." Create an HGTV-worthy shelf of house plants or even hang fake vines to garden-ify your Zoom background; if you feel you lack that green thumb gene, a simple cactus in a cute pot will suffice—minimal water required. The color green itself evokes feelings of tranquility and ease, so go ahead: embrace that crazy plant lady inside and bring some life back to your dorm!
2. Online Organization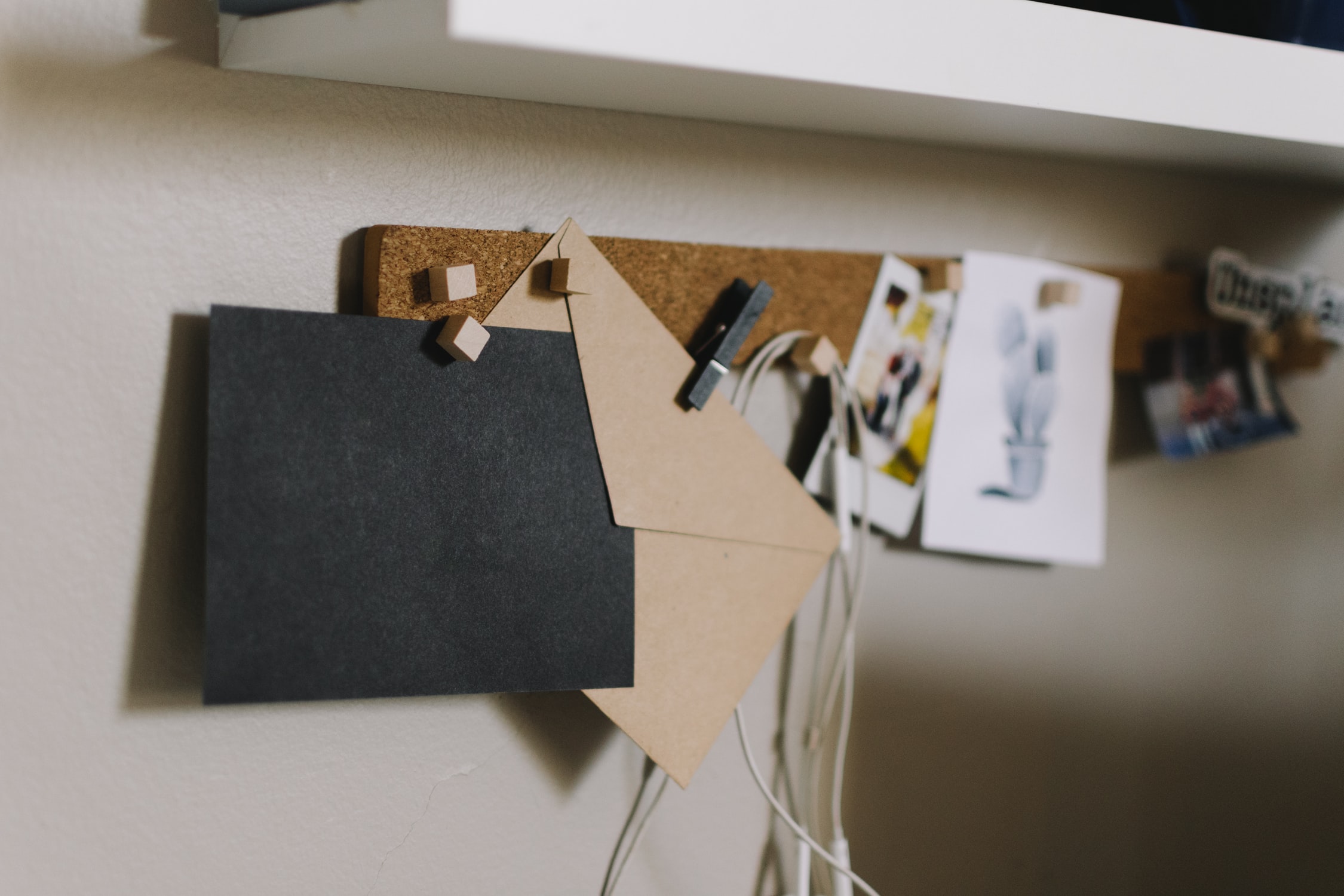 The best way to ensure a successful online school year means focusing on the very basics: tidiness, reminders and tons of organization. Camping out in your room for hours on end with remote learning paves the way for extreme laziness or dorm pileups, so utilize your small space for maximum productivity. Splurge on a Target run for quirky post-it notes and pins, or even purchase a whiteboard/corkboard combo to keep all of your responsibilities visibly in line.
Instead of Zooming with mile-high stacks of mail, important papers and midnight snack remnants, invest in patterned and stackable boxes, filing cabinets and bins. Simple organization techniques both on camera and off help present a finished, I-got-this vibe to your teachers and classmates (and maybe even your passive-aggressively neat roommate).
3. Picture Perfect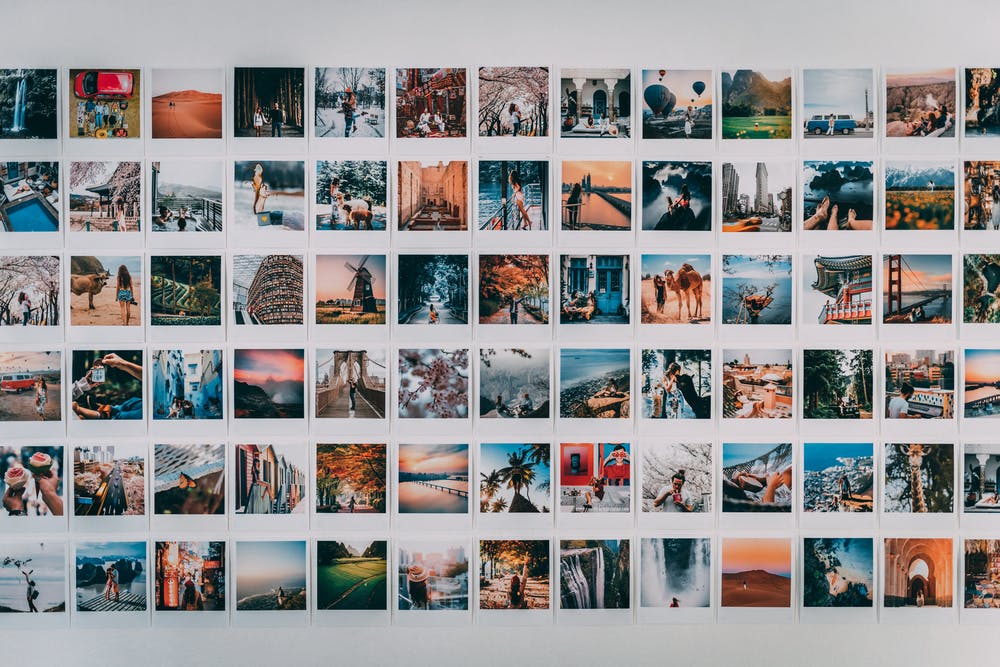 If a picture is worth a thousand words, then your dorm room amounts to a more than a million. Candids, stills and group shots create a beautiful collage of you with loved ones, and represent the perfect backdrop for remote learning. Hang your favorite Polaroid snaps on a string of lights, coordinate matching frames for pics of your family vacation and tack some well-documented college memories on a corkboard in full view of your screen.
Looking back at these fun times can serve as motivation for making it through class, or a portrait of your study-abroad trip can even become a lively topic of conversation during a web-interview. Your own personal space defines you in college, and picture collages prove one of the best ways to show your online classmates the real you.
4. Zoom Project Runway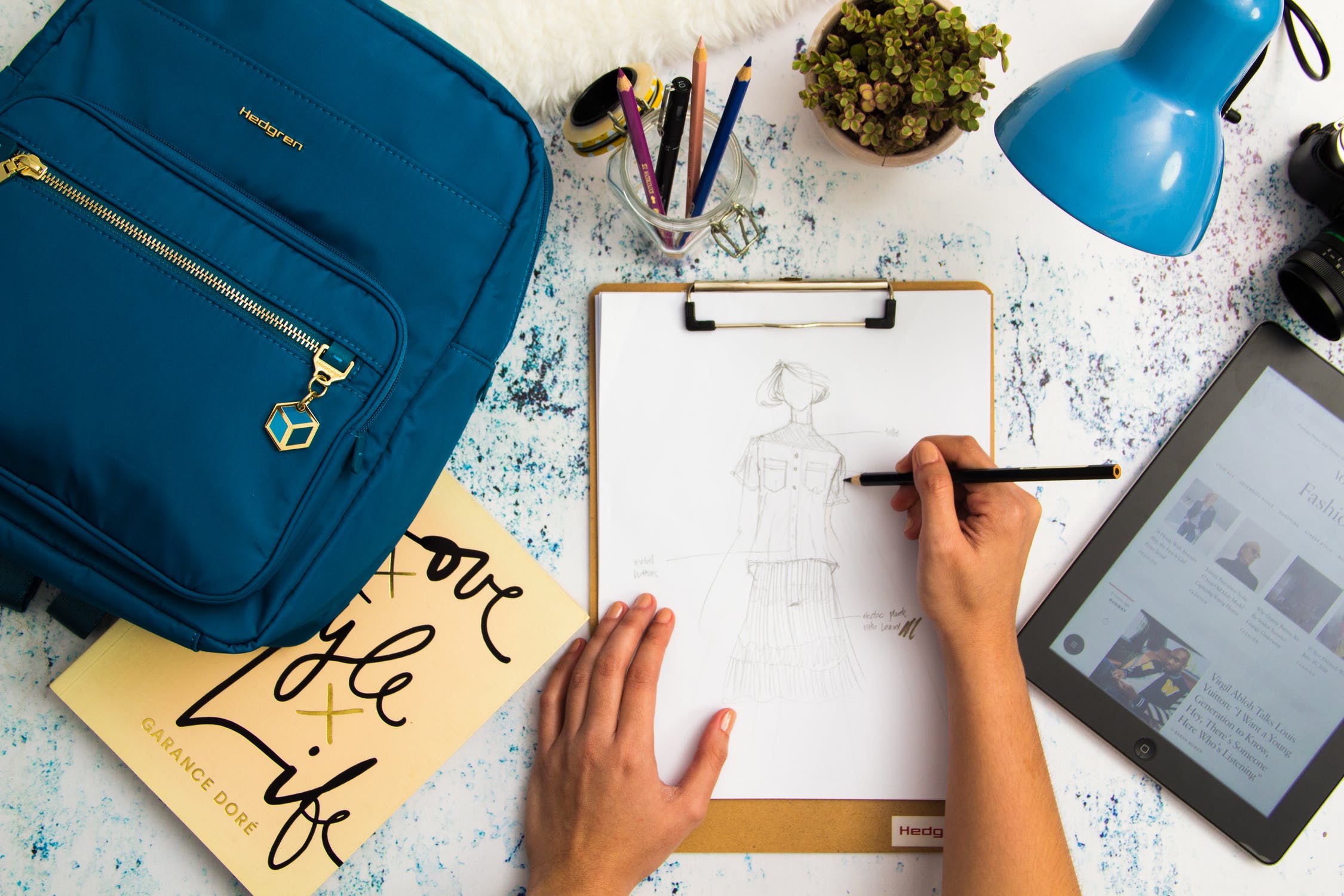 Lights, camera, Zoom. Turn your dorm room into a runway and become the envy of every arts and fashion major with uniquely trendy wall décor, furniture and more. Go thrifting for unique pieces and transform your tiny but efficient closet into fashionable, Paris Hilton-worthy clothing display. Don't stop there; you deserve a glam make-over yourself! Dolling yourself up for online class might make you feel more confident and motivated, and may create a feeling of normalcy to remote learning. So, go ahead, hang up your design sketches and jewelry trees and log onto your Zoom-turned-mini-fashion-show in style.
5. Zoom in on a 3-D Poster Wall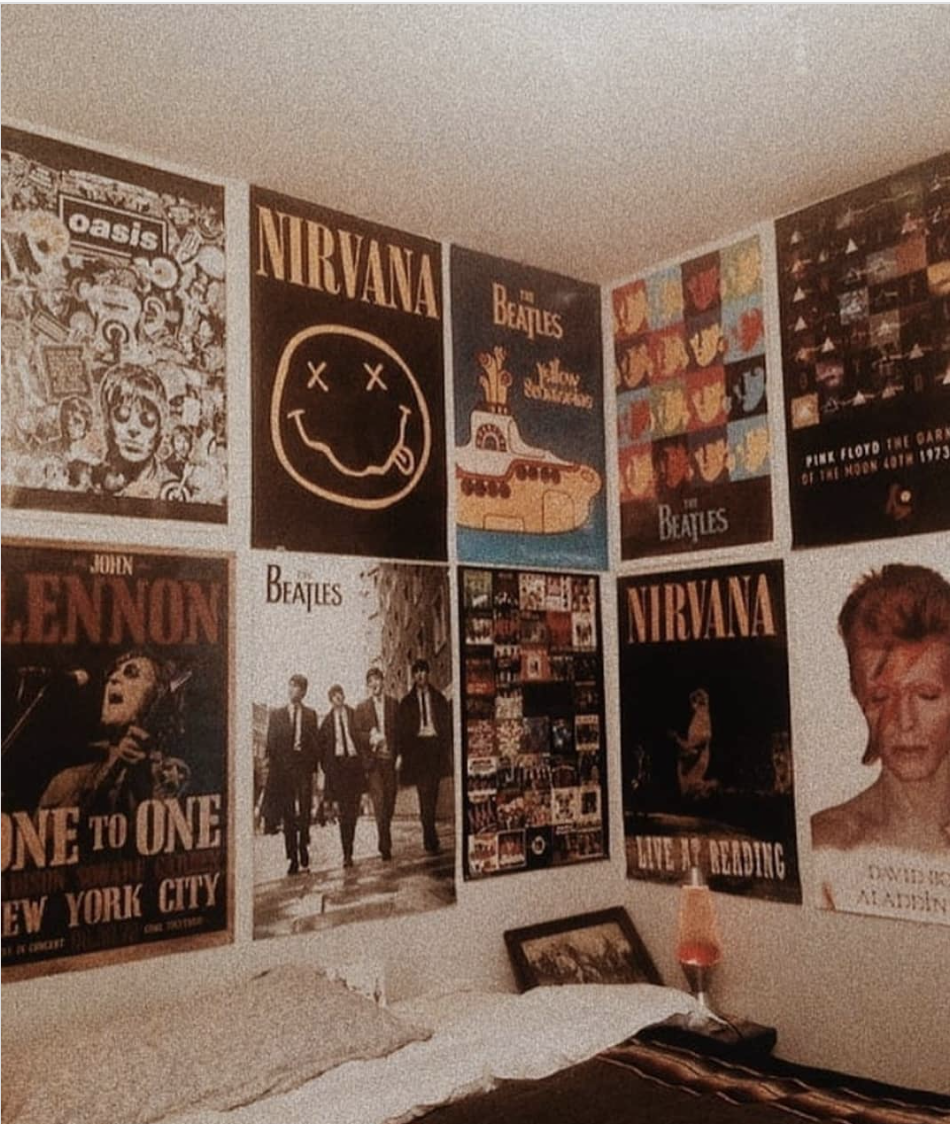 What professor would oppose staring at your life-size poster of Harry Styles for an hour and 20 minutes? Listen, we all need the power of Fine Line to get us through glaring at a computer screen for an entire semester—it's called self-care. If a couple of posters sporadically placed around your room still seem too plain or bare, rip out magazine ads and print out album covers to create one giant accent wall a la every 2010 teen movie set. "I decorated my room with band and movie posters and art prints I like because I think it's a really fun way to express yourself," St. John's University senior Julia Timpone said. "It's really nice to work in an environment that you feel comfortable in. I think it's important to cater your room or workspace to reflect the things you like, especially during online class when you're spending the majority of your time there. I honestly feel much more productive when my room is nicely put together." To really make your poster collage pop, add glittery tape or string lights as a border and watch it take on a stylish 3-D effect. Even if you can't introduce yourself in person, allow your posters to do all the talking.
6. Screen Inception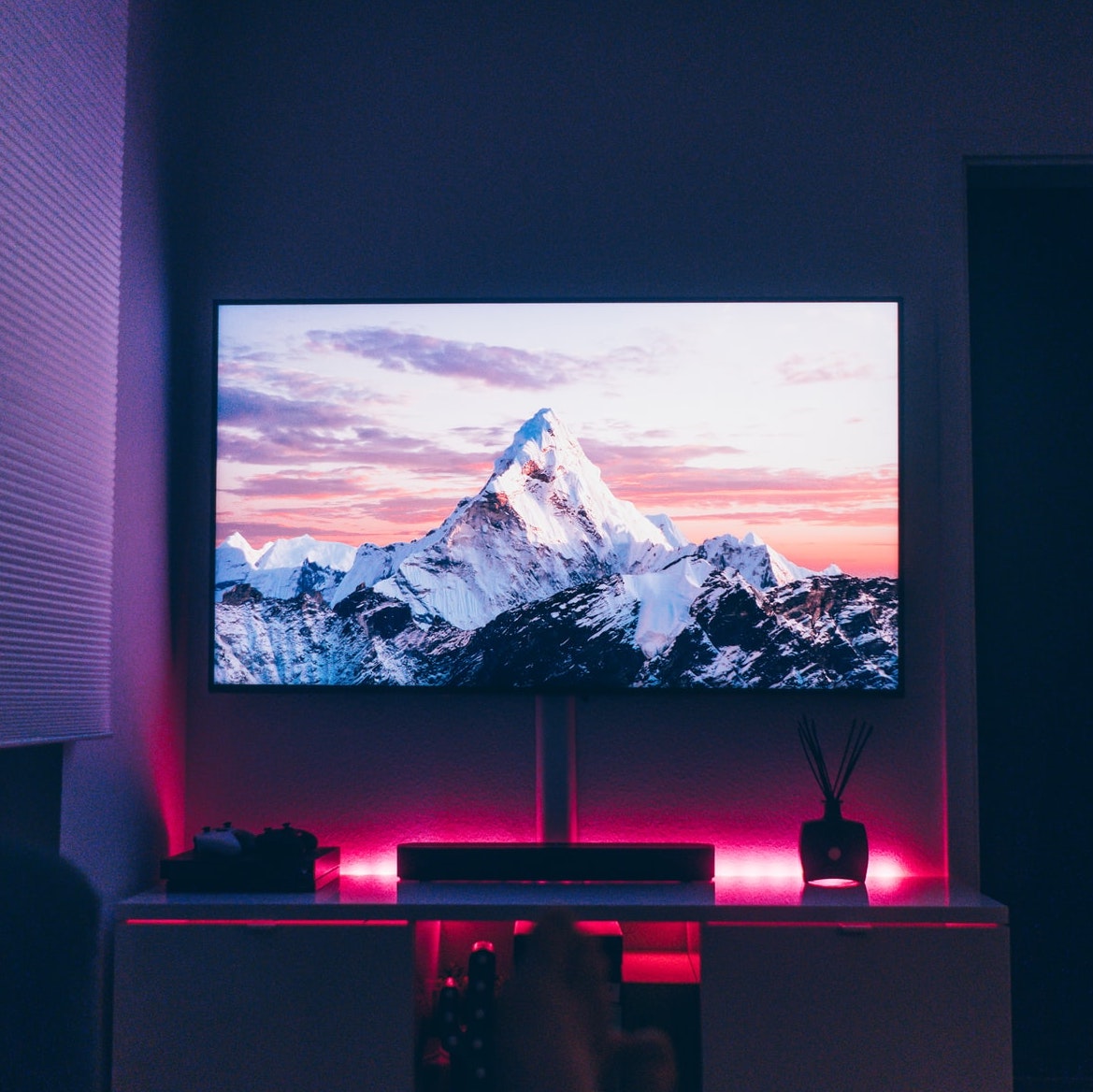 Remote learning inevitably increases the amount of time spent staring at computers, so we might as well try to make this screen-time enjoyable. If your webcam view faces your TV screen, program some entertaining screensavers to slide across every five minutes so your Zoom friends can experience some new scenery. A rolling green hill reminiscent of that old Microsoft background (nostalgia alert, does that still exist?), a collage of scenes of nature or even a sunny beach make an ideal backdrop for all involved, all while providing a little mental escape from all that brainpower.
7. Literary Lens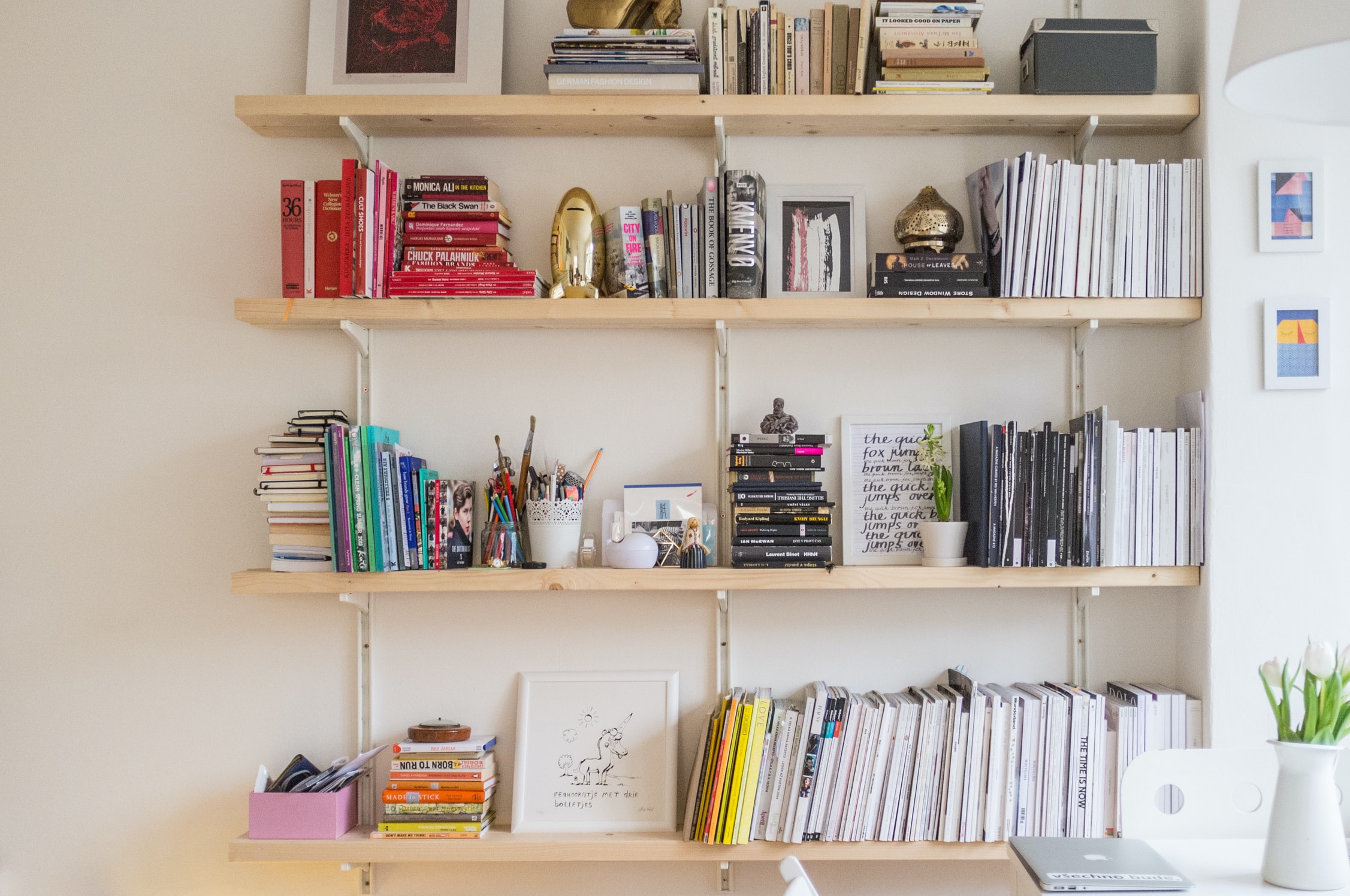 Wall to ceiling bookshelves, color-coordinated book covers and stacks of knick-knacks provide both an aesthetically pleasing and professional background for online life. If your webcam shows a full view of a blank wall, add some shelves to stack your favorite classics behind you; if you prefer to Zoom in bed, try balancing a lengthy series on the headboard of your bed with lights or neat bookends."I was looking for a way to display my book collection nicely and ended up ordering a six-foot-tall bookcase," St. Johns University senior Jennifer Tenuto said. "Turns out it makes a nice Zoom background!" Penguin Clothbound Classics offer a beautiful array of timeless novels with gorgeously ornate covers, and many paperback series offer coordinating spines depicting scenes from the novel. Treat yourself to these lovely literary wonders, and turn your old bookshelf half-stacked with ripped Goosebumps covers into a mini library for the pleasure of your Zoom viewers.
8. CD's Galore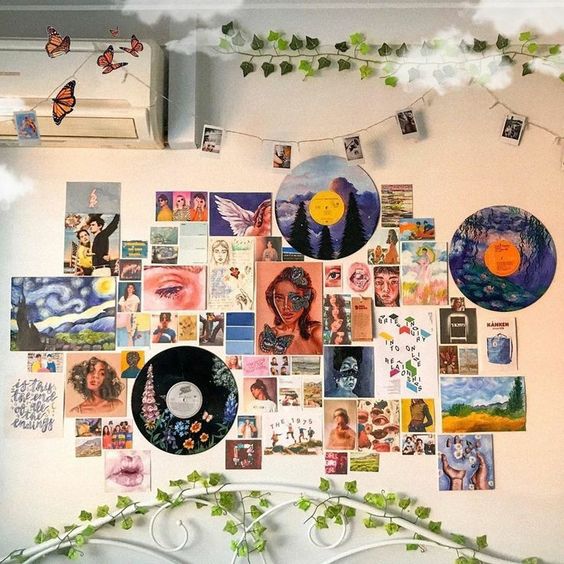 Remember running to Walmart or Barnes and Noble to score that newly released Meet Miley Cyrus CD, the soundtrack for your endless road trips jamming out to "See You Again"? Oh, the simple life. Now that most cars lack CD players, unearth those relics and get creative. Taping old CDs, vinyl records, playbills or even album covers up on your wall makes some seriously rockin' wall art, while also avoiding the sadness of throwing out your beloved childhood memories. If you feel really crafty, break those old CDs into small pieces and fashion a quirky mirror or poster border. Even if you can't listen to music as your professor drones away through your laptop speakers, at least your favorite tunes stay just within reach for some concert daydreams.
9. Actual Zoom Backgrounds (that I would pay to see)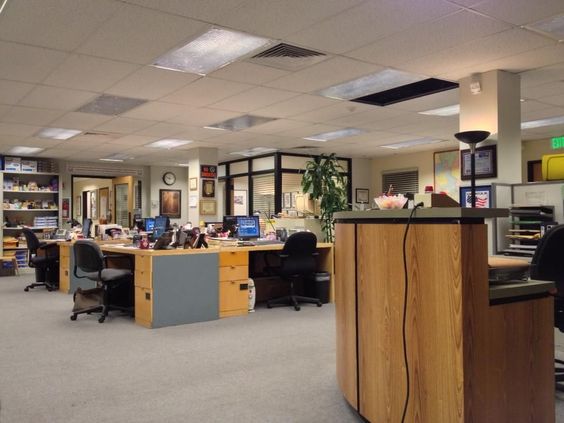 We all know the awkward but hilarious feeling when we log onto Zoom and see our professor's head floating in pixel space as they attempt to change their background into green-screen London. Let's hope these teachers don't find this article (or, maybe we should actually ensure they see it) because Zoom just upped its backdrop game. Newly offered backgrounds such as Disneyland, the Wild West and even Hallmark movie settings allow you to Zoom wherever you want in the comfort of your own home (and a very angry laptop vent)."The virtual backgrounds on Zoom can add something fun to calls and can tell your classmates/coworkers something about you or your interests," Hunter College senior Brigid Fegeley said. My personal favorite downloadable scene? The conference room from "The Office" because come on. Imagine if Michael Scott Zoomed with you? That's what she said.
10. Extreme Makeover Wall Edition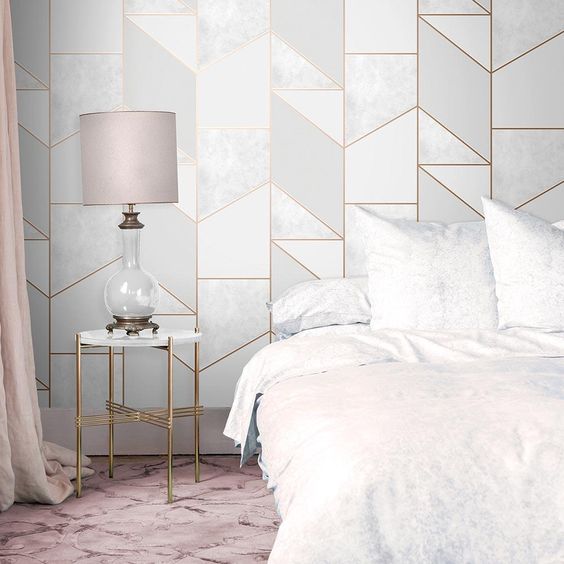 Wallpaper: every commitment-phobe's decorating dream. Enjoy all the hassle-free, funky new editions to your room without the mess, commitment and fear that comes along with actually applying permanent paint. For your Zoom calls, position yourself within view of your striped, polka-dotted or avant-garde accent wall, and make believe you DIY-ed it with some newfound master painting skills. Although wallpaper sometimes gets a bad rep for being old-fashioned, customize yours to fit the personality or attitude of your choosing—even if that means taping up some groovy orange seventies patterns or a hip and old-ladyish floral vibe. Don't worry if you hate it. Exhale, then simply peel it off.
11. Keep it simple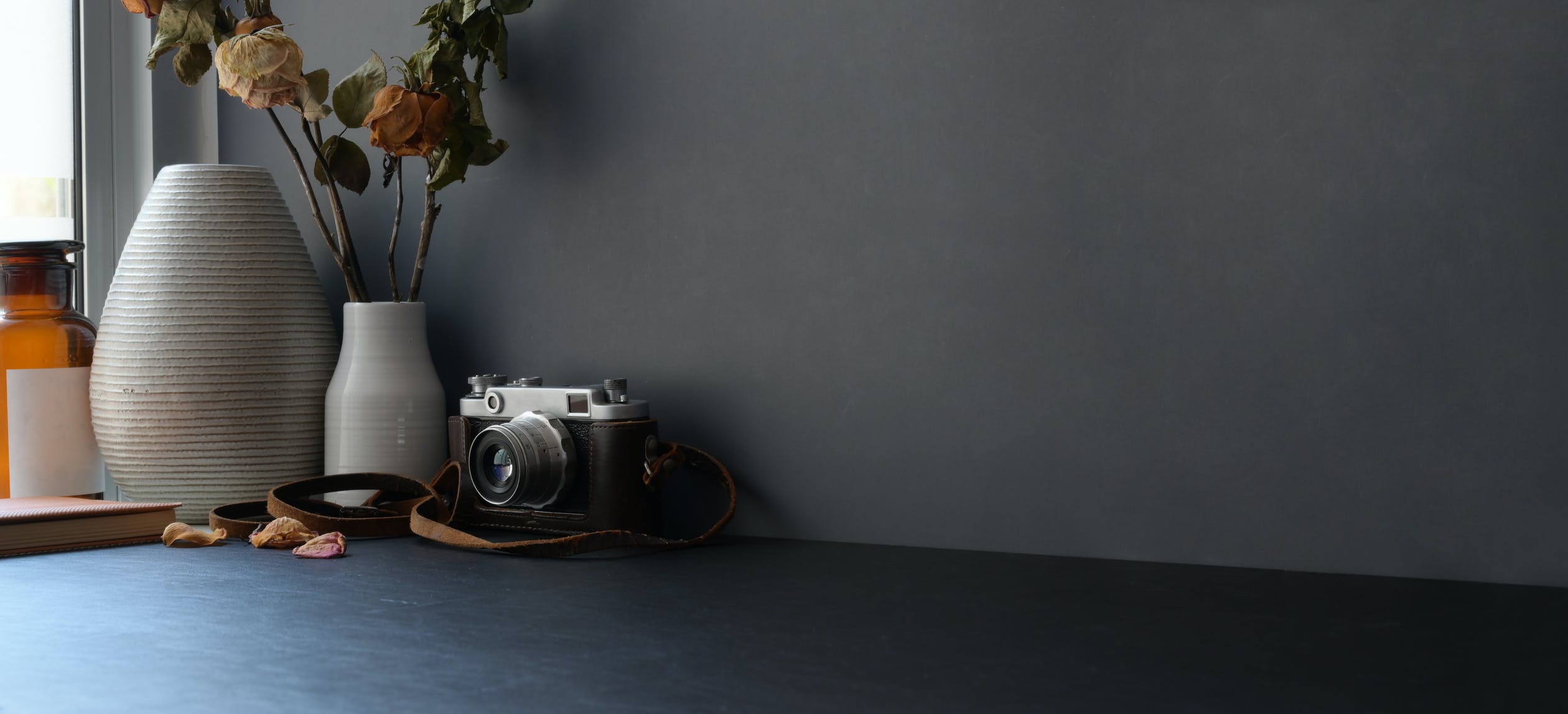 For a minimalist personality, less is always more. That being said, if ogling your neighbors taking groceries out of their car proves more interesting than your daily Zoom call, a plain background can be your saving grace. A clean, professional backdrop makes you the center of attention and increases productivity and concentration for both you and your classmates. "I'm more of a minimalist and I love plants. So, I prefer a plain wall or background with some lights and just a little bit of greenery," SUNY New Paltz senior Krishika Sureshwaren said. "I think this type of background is quite calming and helps with my concentration as well." Understated spots like a natural white background, a lightly-colored wall or even a white space with a simple cursive quote stenciled behind you assure zero distractions for you to fully channel your attention to the task at hand.
12. World Wall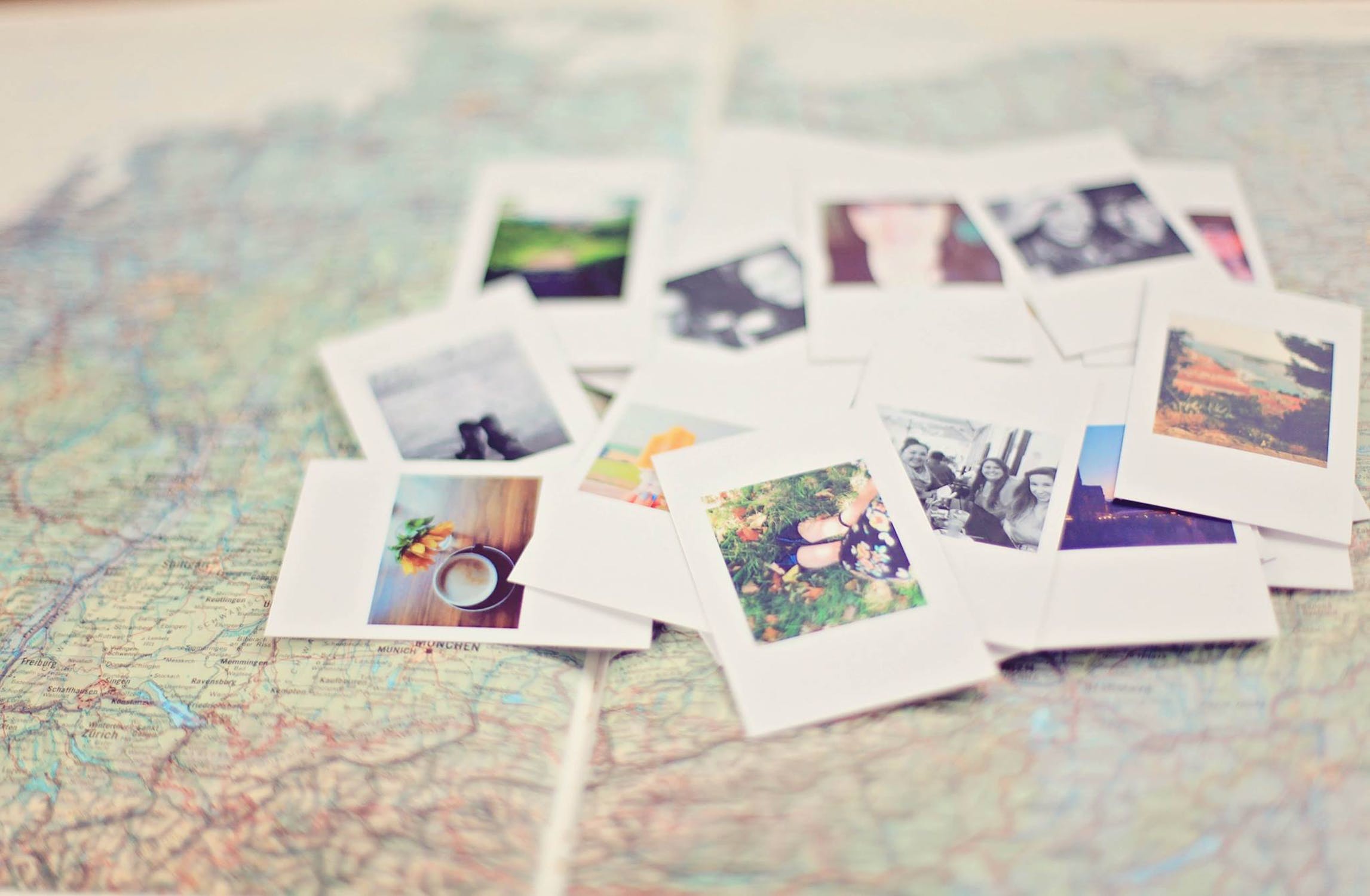 Although your much-anticipated Europe trip hit the pause button at the beginning of the year, your room can still help you keep those feelings of adventure alive. Reign your wanderlust in by transforming your Zoom backdrop into a wall of travel plans, goals and memories. Stencil a map of the world or hang a European tapestry on your wall, pinning your ideal travel destinations for all to see. Check out antique or different colored globes to put on display, and even create a collage of postcards from past trips as inspiration for all the future places you can't wait to discover. Who knows? You may even inspire some of your online classmates to plan ahead for a much-needed post-quarantine journey abroad.
13. Just Tapestry Things
Tapestries, otherwise known as your dorm's best friend, equal the perfect solution to spicing up your workspace without needing to do a whole lot of complex decorating work. Certain tapestries span the length of an entire wall, and represent the personality pic of your bedroom. "My Van Gogh sunflower tapestry adds to my Zoom background because it makes me look artsy!" SUNY New Paltz senior Gabrielle Louise said. "It inspires me because it reminds me of my favorite show, 'Doctor Who', and that I can just look at it and travel through time instead of sitting for class." Such a grand focal point deserves the attention of all Zoom University students (sorry, professor, the lecture can wait), and serves as an impeccable addition to your online background.
Tapestries of well-known portraits, floral designs or even memes (a gigantic illustration of Kim Kardashian crying over her lost diamond earring really ties the room together, I think), help evoke a creative sense of your personal aesthetic. Whether you prefer galaxy patterns, famous renderings like "Starry Night" or "The Great Wave" or even your favorite quote from an old Vine, tap into the tapestry hype for your online classes.
14. The Backyard Background
Remember staring forlornly outside your classroom window at the beautiful fall day, imagining those feelings of perfect weather, autumn leaves and late September sun. Then you realize that you remain sitting in a fluorescently lit classroom just barely listening to the professor's voice. With remote learning, you can finally take advantage of the opportunity and freedom that comes along with outside class.
Find a shady spot under your favorite tree at the park or just chill in the comfort of your own backyard and enjoy class on your own terms. Your professor may question the appearance of some eager-to-learn squirrels or honking cars, but revel in the fact that you can work on both your health, mental state and academics to make the most of these unprecedented circumstances.
15. Catching Z's on Zoom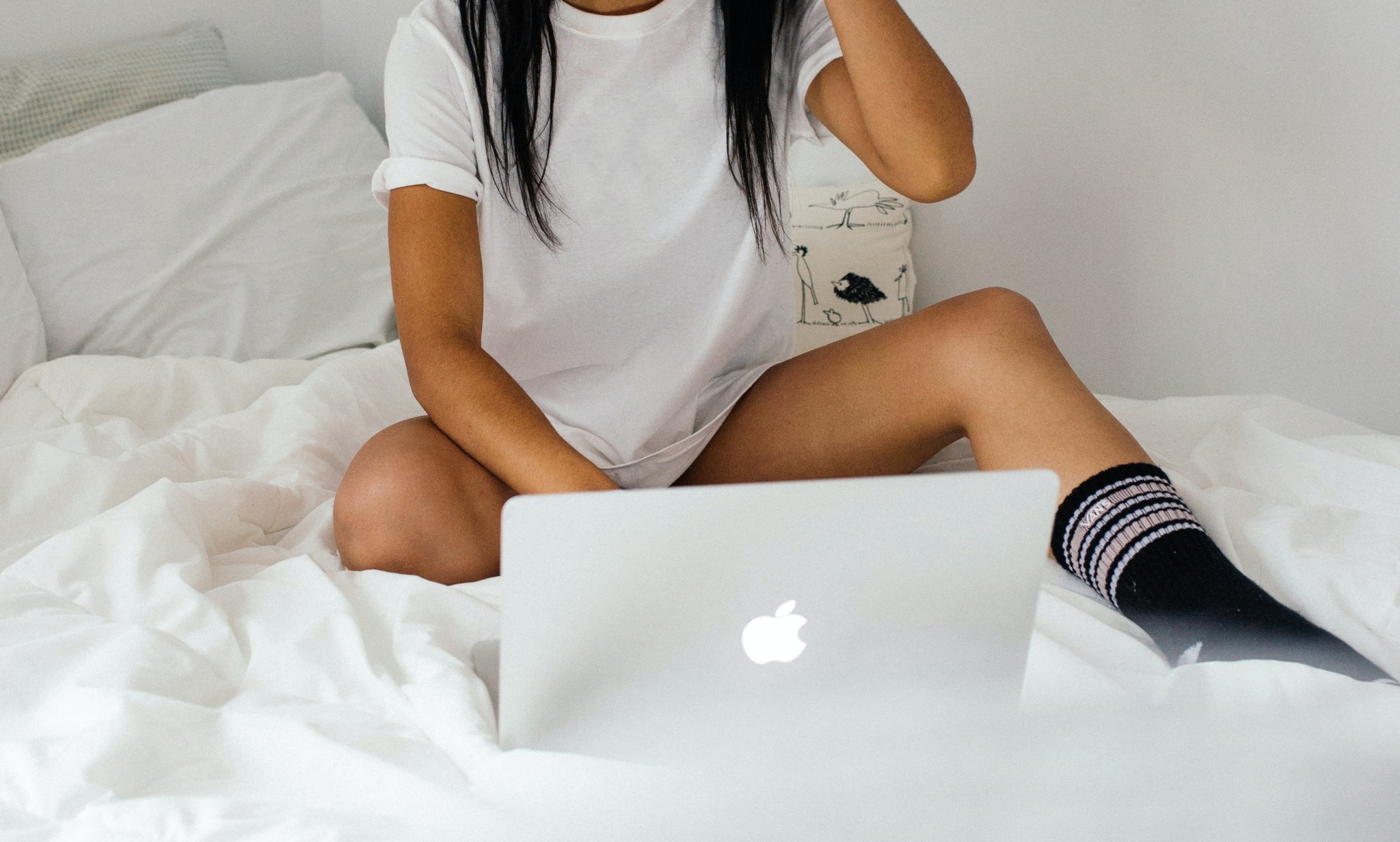 All students can claim their guilt to Zooming in bed; I mean, why not? A comfy, soft place to learn, engage in class and maybe, possibly turn your video off and fall back asleep–um, no! As much as we want to be comfortable and curl up in the comfort of our mound of blankets, school and our beds do not make a productive couple. To ensure the utmost productivity and attention while Zooming in your PJs, let's give your bed a double life. Adding twirling lights around your bed-frame, purchasing stiff but charming throw pillows and actually getting out of bed to make it demonstrate ways to maximize your bed as a study space. As soon as you hit "leave," wave goodbye to your classmates and shut your laptop, then feel free to roll over for a well-earned snooze.