In the summer, people flock to the beaches like birds in the winter. But unlike birds, we humans have an innate desire for adventure and exploration. Thankfully, many cities and countries in the world have plenty to offer every type of adventure enthusiast.
If you crave tasty cuisine, breathtaking views, outdoor explorations and satisfying shopping, these 15 vacation destinations have got you covered.
1. Iceland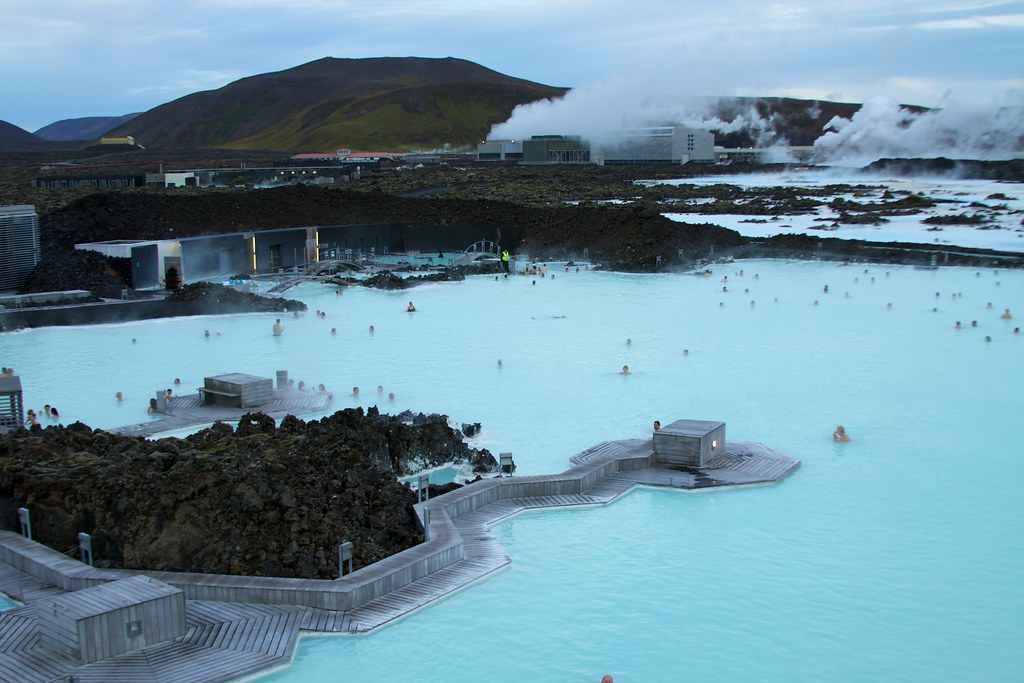 You probably don't think of Iceland first, or at all, when you contemplate vacation destinations. But this country has a lot to offer to those willing to break traditional piña coladas and poolside vacation ideals. "It's such a gorgeous country with breathtaking sights and great people. The waterfalls, mountains, and natural geysers each look like they came out of a painting. Both a green and white wonderland," said Sara Lasi who visited during a vacation overseas. During your trip, you can adventure to one of Iceland's most popular attractions. A lagoon of cerulean water naturally heated from the earth set against a snowy volcanic backdrop. Take a dip and let the transformative powers of the lagoon coddle you into ultimate relaxation. Then, after you dry off and have a hearty meal of Icelandic delicacies such as lamb meat soup, plokkfiskur (fish stew) or some hardfiskur (dried fish jerky) you can venture off to view the Aurora Borealis. It may be cold up there, but the views of nature's northern light show will warm your heart and leave you speechless.
2. St. Augustine, FL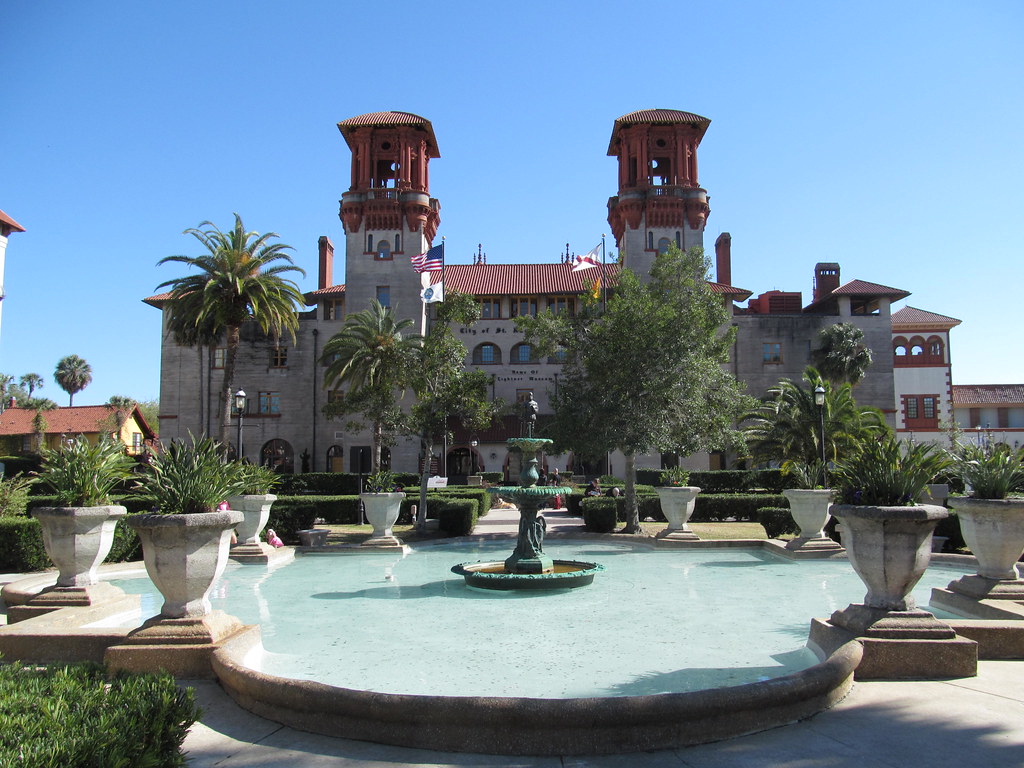 The oldest city in Florida may not seem like the most fun vacation destination, but St. Augustine may surprise you. Aside from the intense Florida sunshine, St. Augustine has a lot of attractions and cuisines to try. You can spend your day touring Fort Matanzas, popping in and out of museums such as the oldest store museum, the history museum, the Old Town Trolley tour and Ripley's Believe it or Not Museum. St. Augustine also has a lot of local eateries to satiate your appetite and some cute local bars to quench your thirst. When your belly's full you can hit the shops from tourist traps to quaint boutiques. There's a little bit of everything to try in such a historic place. When the sun sets, the fun doesn't stop. You can hop on a ghost tour of St. Augustine at night, one specifically for haunted pubs. Even if you don't believe in the paranormal, it could still be fun to grab a drink at each stop and laugh at your disbelief.
3. Minnesota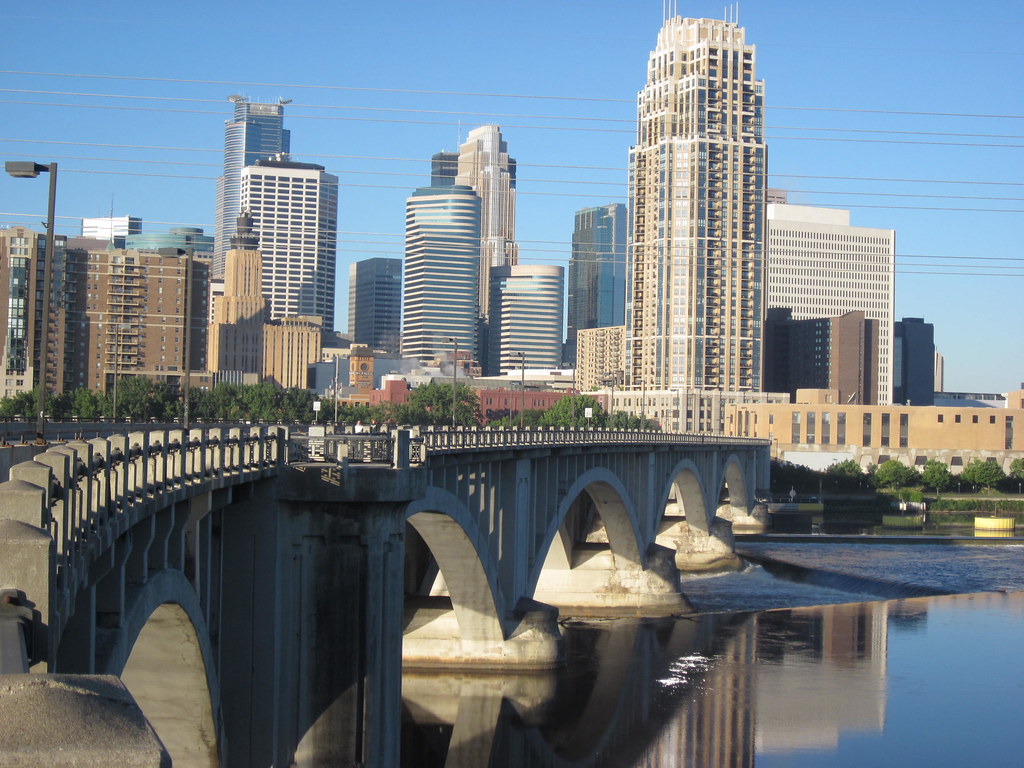 You probably associate Minnesota with long, harsh winters and the peculiar midwestern accent, but Minnesota may just be a hidden gem when it comes to vacation choices. "It's amazing in the summer and there's actually a lot to do in the winter," said Minnesota native Marissa Stockman. "We have over 11,000 lakes and so many natural areas to go around. The north shore is beautiful, and Minneapolis and St. Paul are really cool." In the Land of 10,000 Lakes (actually 11,842), the water-based entertainment possibilities are endless and refreshing on a hot summer afternoon. Take in the stunning nature of Minnesota as you swim in the cool deep green waters. Aside from the lakes and rivers, Minnesota's landscape and wildlife offers a number of trails, hikes and tours for you to adventure. If the great outdoors doesn't suit you, swing by the Mall of America, America's largest mall complete with over 500 stores, a movie theater, aquarium, amusement park, a diverse quantity of restaurants and even night clubs.
4. Boston, MA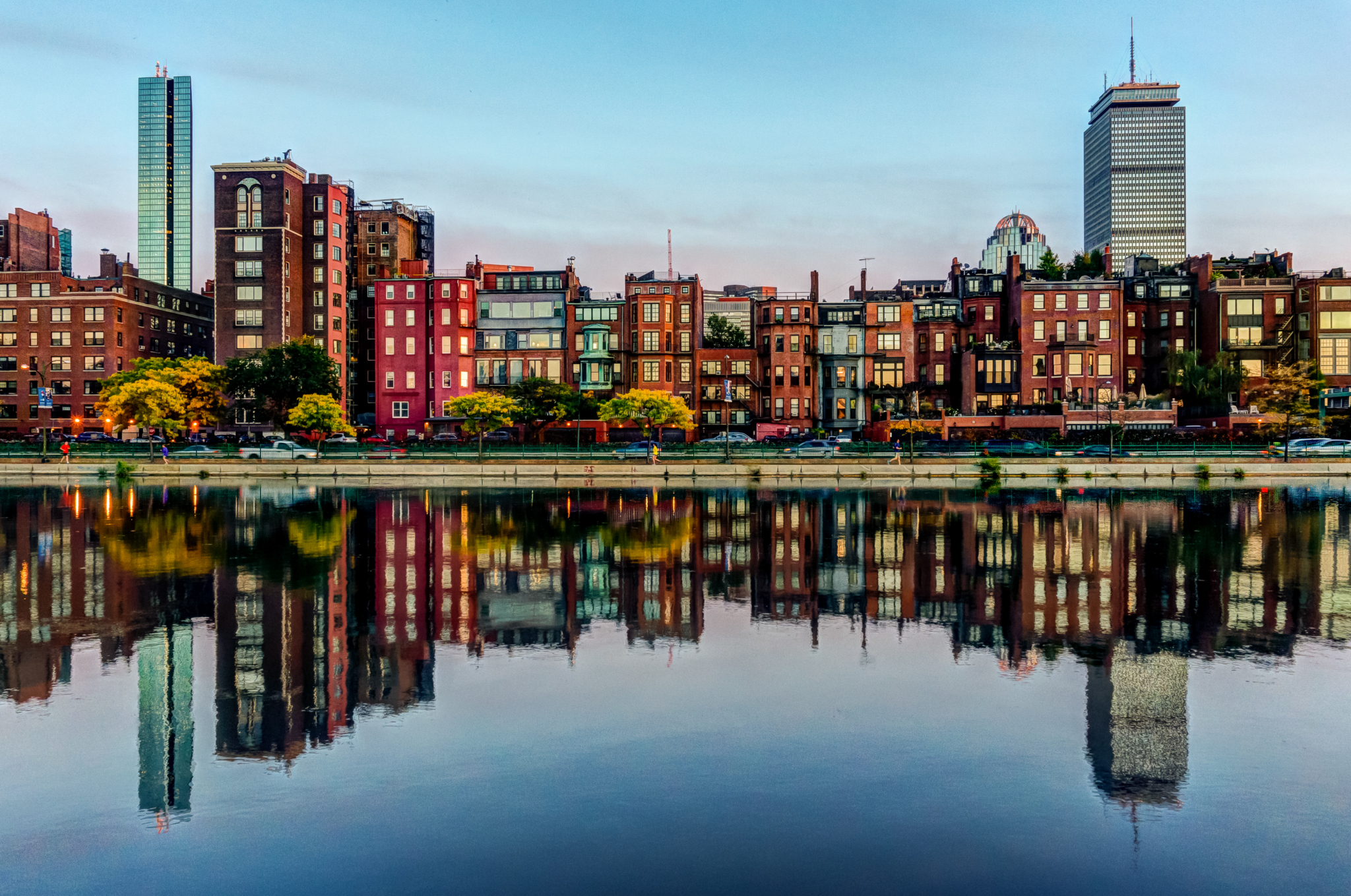 While most people head south for the summer, head north to Boston. Boston is home to a diverse number of attractions. For sports fans—even if you despise the Red Sox—take a tour of Fenway Park. The baseball stadium has been and remains an icon since 1906. Roam the streets of Boston or meander along the harbor to get a sense of Boston's history. If you want to make the history a little more exciting, join a historic pub crawl tour. Take a tour along the Freedom Trail that involves some less historic local pubs. If you just can't stay away from the beach, you can go for a day trip to Martha's Vineyard for some peaceful sun and sand time. Boston has a lot to offer but one of the most unique attractions can be found out on the water: a whale watching cruise. Seeing whales may be a once in a lifetime opportunity that you should definitely take advantage of during your time in Boston. The cruise lasts for three hours but it's completely worth it. When the whale watching ends, head back ashore to focus your attention on an equally as captivating sunset from Boston's harbor.
5. Thousand Islands, NY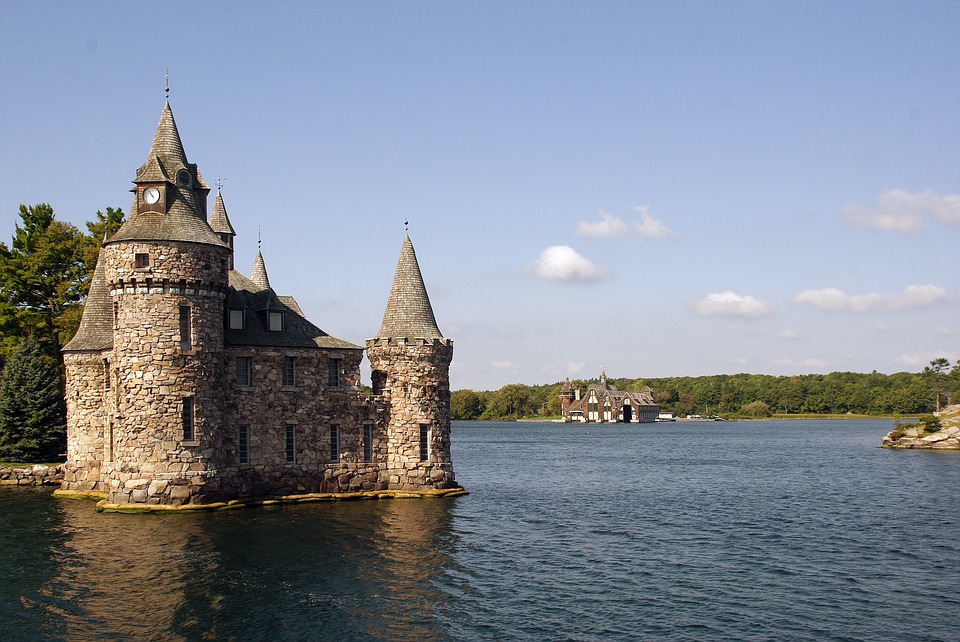 There's much more to New York than the city that people seem to forget. Thousand Islands in upstate New York is one of those underrated places. "It's right on the St. Lawrence River so it's still by water but it's way different from the beach," said frequent visitor Patrick Bernhard. "I always go up and stay in TI Park in a cottage in this small community on Wellesley Island. It's very peaceful and relaxed, and it's also five minutes from the Canadian border so you could go into Canada too." A river speckled with islands of all variations, there is something for everyone in Thousand Islands. You can sail out for a day of fishing fun, find a hidden bay to swim and sunbathe, wander around the streets of Alexandria Bay shopping and eating, and even visit a castle. Yes, a castle on the water in New York. A trip to Thousand Islands is a unique adventure waiting to happen.
6. Copenhagen, Denmark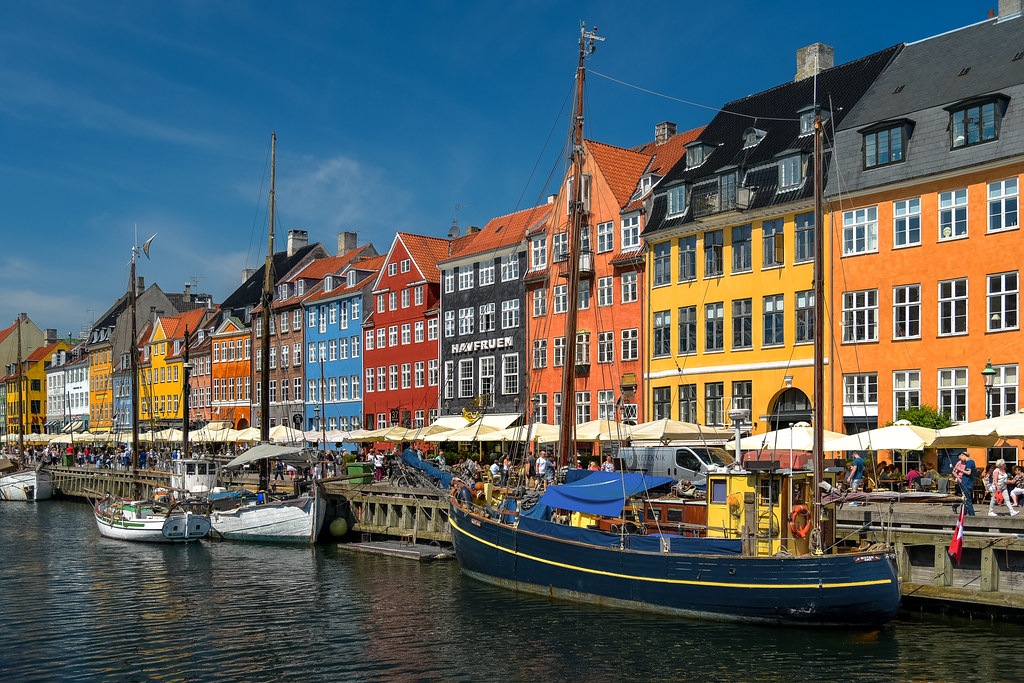 The most populated city in Denmark, Copenhagen attracts a large crowd of tourists and travelers to its urban city, historic attractions, and stunning coastal view. Homes of all colors polka dot their way along the waterline in Nyhavn—the perfect spot for Instagram-worthy pictures. From there, you can take a bus or boat tour of the city to soak in the full beauty of the city. After some sight-seeing, get your adrenaline rushing at the world's second oldest amusement park Tivoli Gardens. Hop from ride to ride and admire the enchanting gardens and flowers. For your history fill, take a tour of the castles of Copenhagen, Frederikborg and Kronborg. It's not every day you get to see a castle let alone go inside of one. From there, you get an ideal view of Denmark's coastline and countryside which you just can't get back home.
7. Medellín, Colombia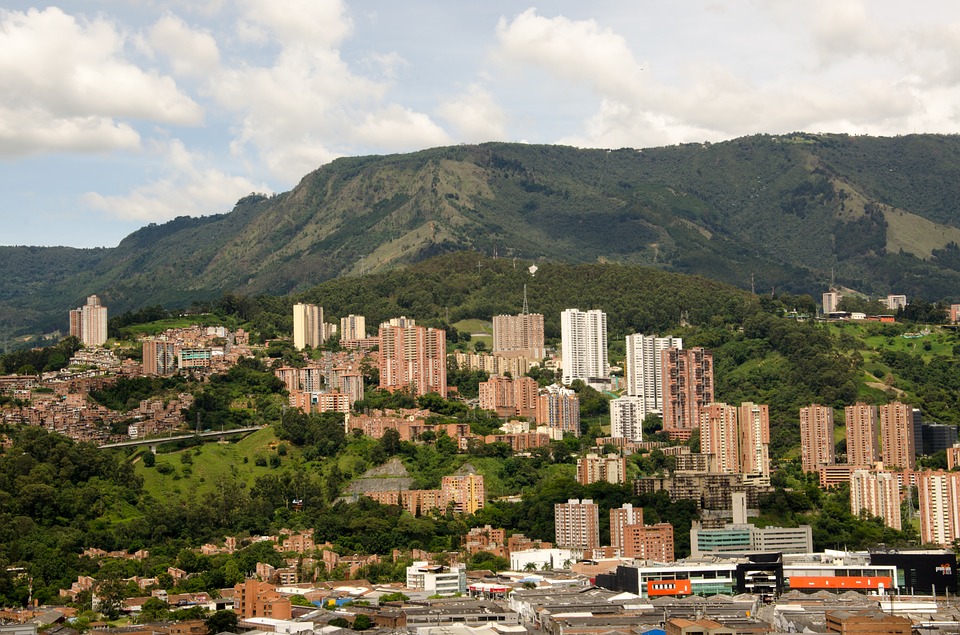 One look at Medellín on Google images and you'll be mesmerized. "Breathtaking views in the mountains, the service and the people are extraordinary, not to mention they probably have the best food there," said Valentina Sierra. "Also, it's extremely cheap for us Americans to travel there. And it's known for the best coffee in the world and the most beautiful flowers." A city stacked across a hillside of lush greenery, colorful plant life and decorated with hedonistic sculptures by Fernando Botero. Intrigued by the landscape? Explore the city on bike for a 19-kilometer trip through the diverse and vibrant neighborhoods or by foot to feel like a local. If you don't know Medllín, you probably know Pablo Escobar. Whether you're interested in history or are just fascinated with Escobar, you can take a full tour of Escobar's life and death through Medellín.
8. Sedona, Arizona
The valley of Sedona is a destination bound to amaze any traveler. Driving through the Verde Valley, sandy mounts surround you until from around a corner the burning orange of red rock country peeks out. The monstrous mountains and mesas of red rock country surround the quaint town of Sedona. The famous Pink Jeep Tours set up shop in Sedona to make it their most popular destination for visitors. A variety of tours will take you on a historic tour of historic Native American sites or straight up a cliff-side. Or, you can tour any of the mountains and trails on your own, all for free. After a day of rigorous hiking, head back downtown for some typical tourist shops and some unbelievably delicious Mexican cuisine. Eat, drink, shop all with the scenic mountains range as your backdrop.
9. Philadelphia, PA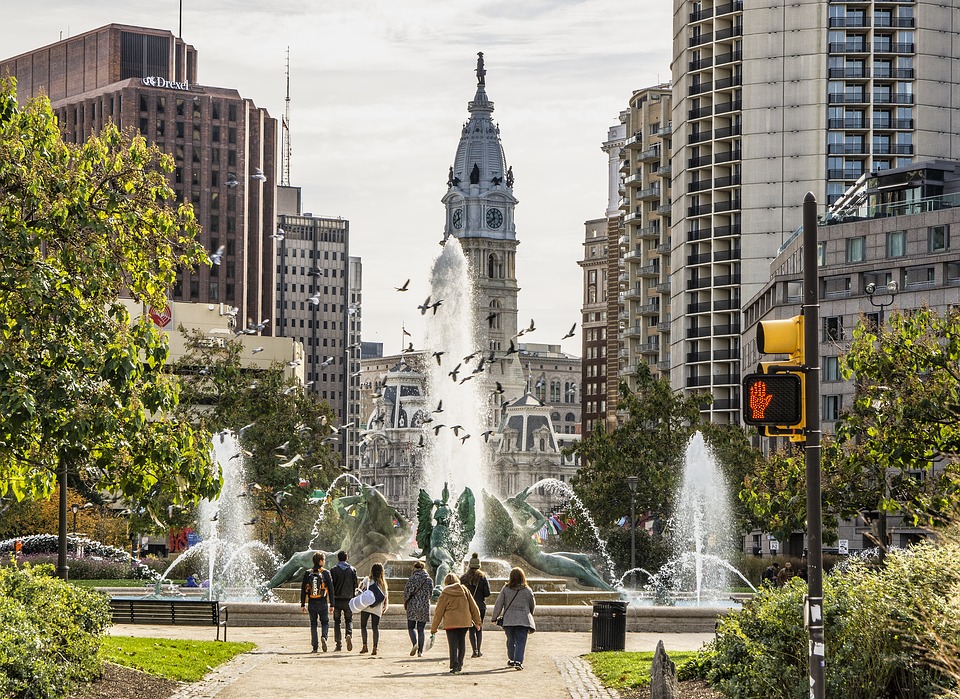 The birthplace of America's independence, the City of Brotherly Love, the home of the Liberty Bell. Philadelphia remains a hub for the United States' history with numerous sites from significant moments in our country's history. Take a stroll through Old City along the cobblestone streets and be transported back to the 1700s. Stop by the Betsy Ross house to chat with Betsy Ross herself or venture over to Independence Hall for a brief but fascinating history lesson about Philadelphia. If you're not a history buff, slide over to South Street grab some Italian water ice and peruse the local shops. "It's great because it's as fun as NYC but it's a smaller, less busy version and everything is half of what it would be in NYC," said Elena Ciaccio. For more high-end shopping, head on over to Walnut street to satisfy your shopaholic needs. When lunchtime comes around, you have to try an authentic Philly cheesesteak. You can't say you've been to Philly without one.
10. Savannah, GA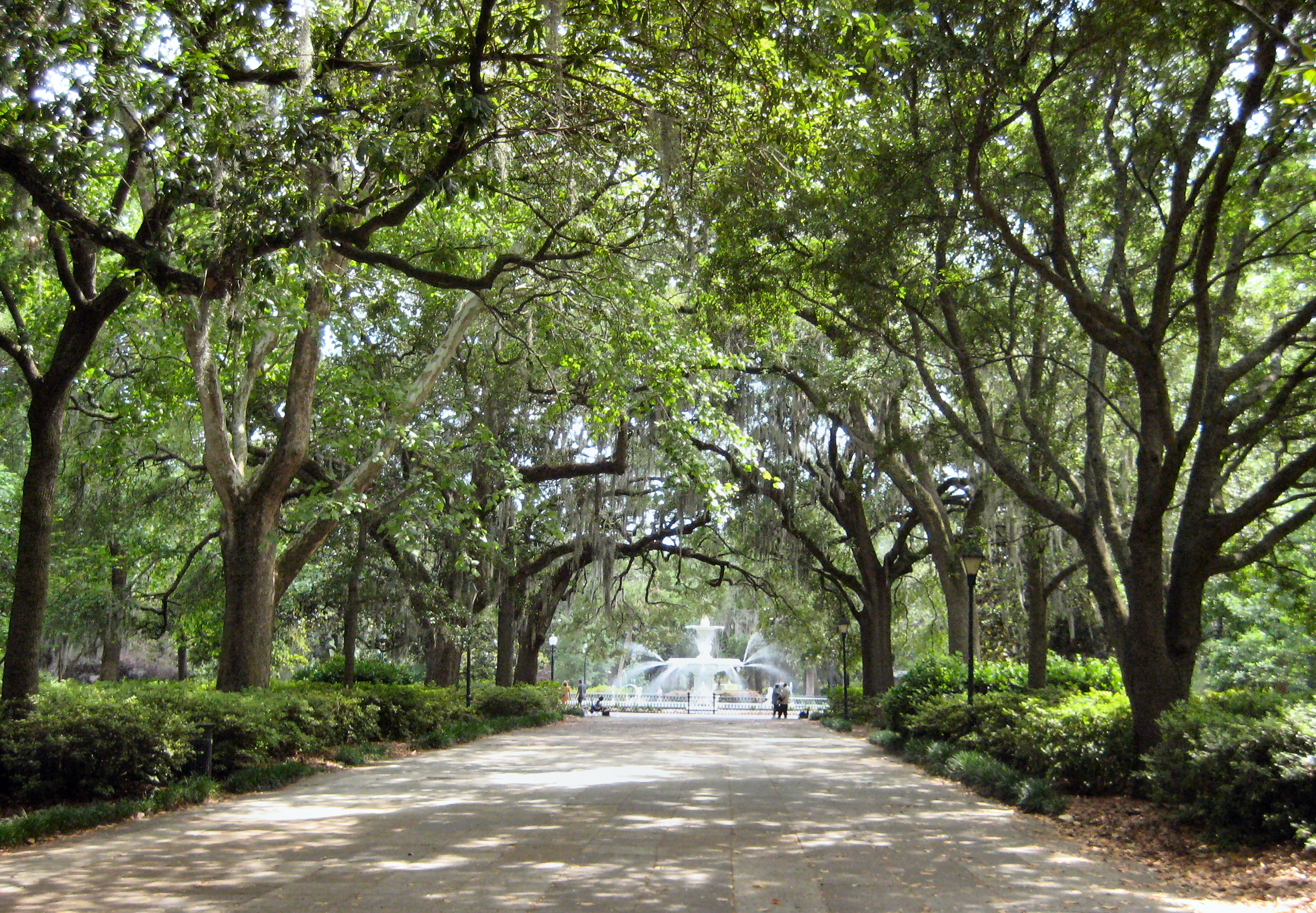 Along the water and among magnificent oaks dressed in Spanish moss, relax Southern style in Savannah. Indulge in some of the best southern cuisine at Paula Dean's restaurant Lady and Sons or walk the streets in search of your own taste. Savannah has a vibrant shopping district with high-end stores and restaurants, but the city really comes alive at night, especially on one of the city's ghost tours. Being an old southern city with a lot of history, Savannah attracts a lot of travelers interested in the paranormal. The tours take you around some of Savannah's oldest cemeteries and buildings for some spine-chilling ghost stories. Savannah also draws in tons of visitors to its enticing waters for boating and fishing excursions. Either inshore or offshore, experienced or inexperienced, you can take to the waters for a relaxing day of fishing and take in all of Savannah's rich wildlife.
11. Los Angeles, CA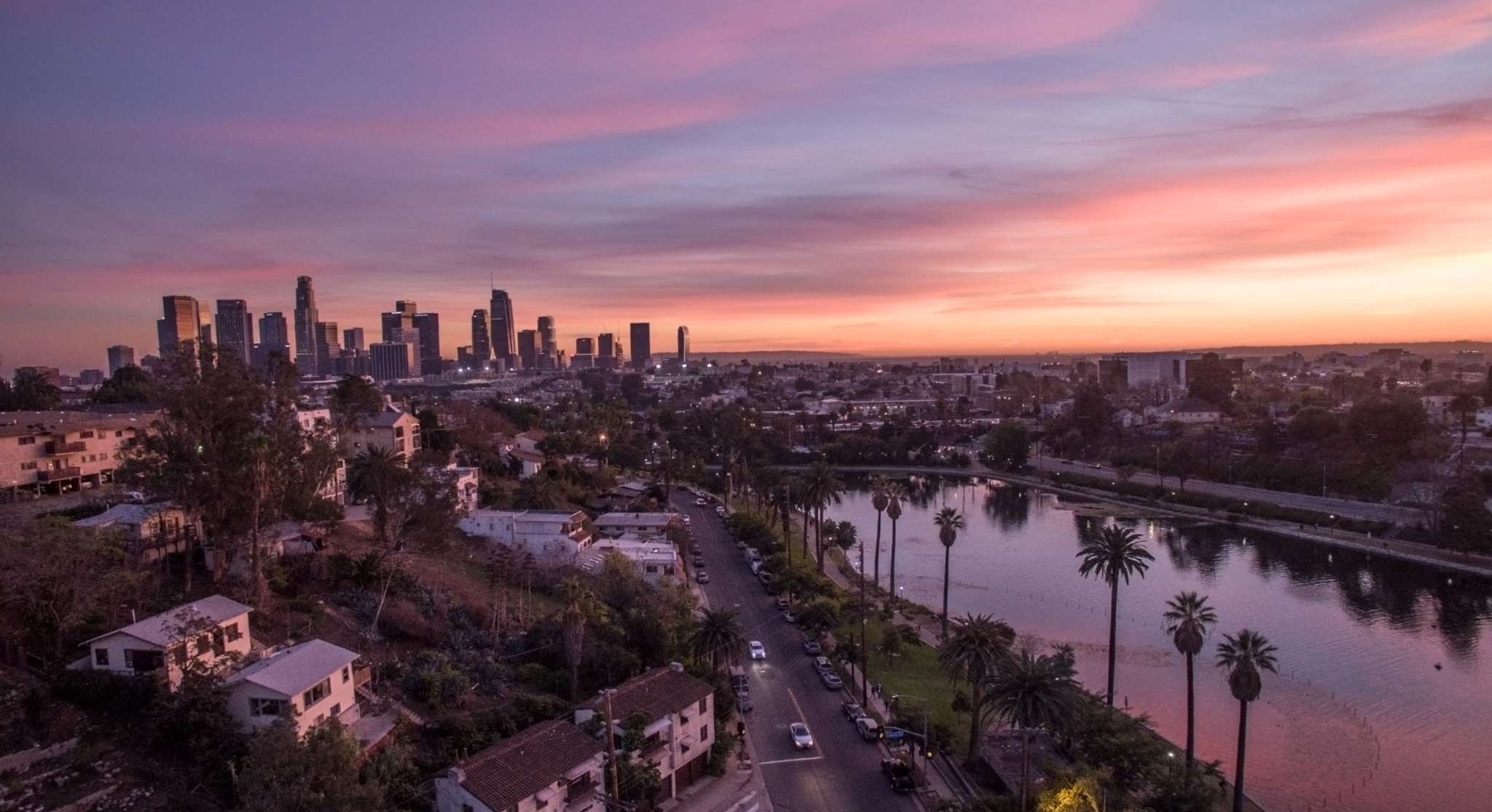 Ever since Miley Cyrus sang the lyrics about LA in "Party in the USA," you've probably wanted to visit. The arts, cuisine, music, culture and everything in between culminates in LA, kind of like the west coast's New York City but with more sun and less aggressive citizens. LA also has a lot to offer. You can spend your days trying out unique eateries, tour the Warner Brothers studio, hike to the ever-famous Hollywood sign or maybe just relax at the beach instead. While the days may be filled with leisurely strolls down Sunset Boulevard or morning mimosas at brunch, the nightlife in LA takes a completely different turn. From rooftop bars to dark dance clubs the party goes all night long in LA, and who knows, you may even run into your favorite celebrity while you're out.
12. Colorado Springs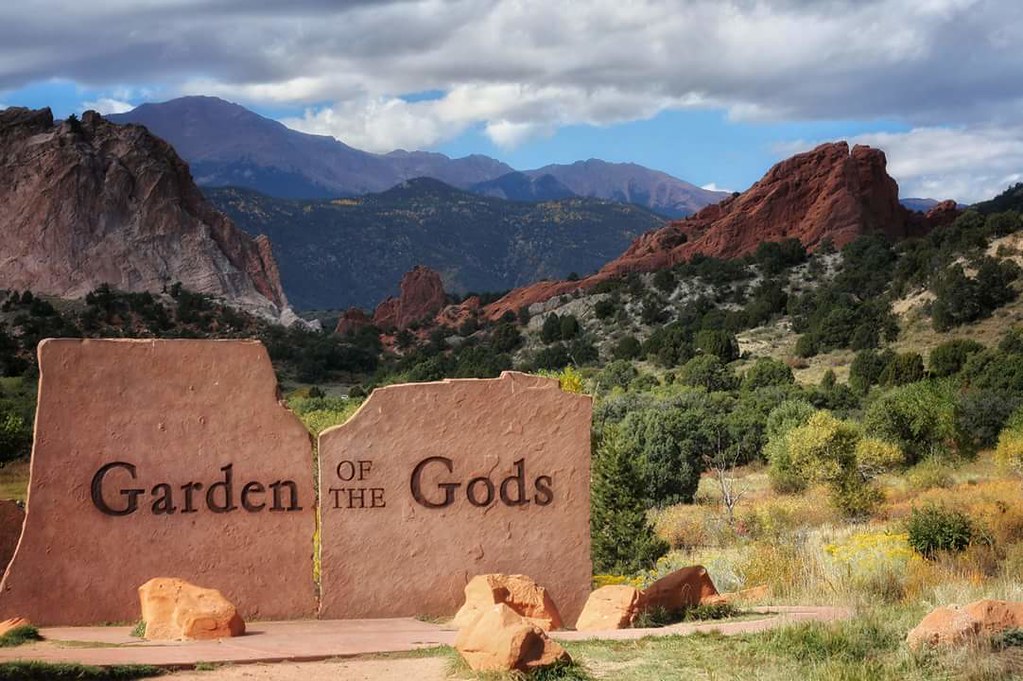 Hike, climb, drive, bike or segway your way through the Colorado mountain range. Colorado Springs definitely attracts the outdoorsy but welcomes all likes of people. Colorado has many outdoor activities to take advantage of, hiking being one of the most accessible and gratifying. Whether you're peering out at Pikes Peak or gallivanting in the Garden of the Gods, everywhere you turn is a beautiful landscape waiting to be explored. When you want a break from wandering, you can always visit the Cheyenne Mountain Zoo for a little bit of nostalgic childish fun. Keep Colorado Springs in mind next time you consider getting outside and exploring.
13. Nashville, TN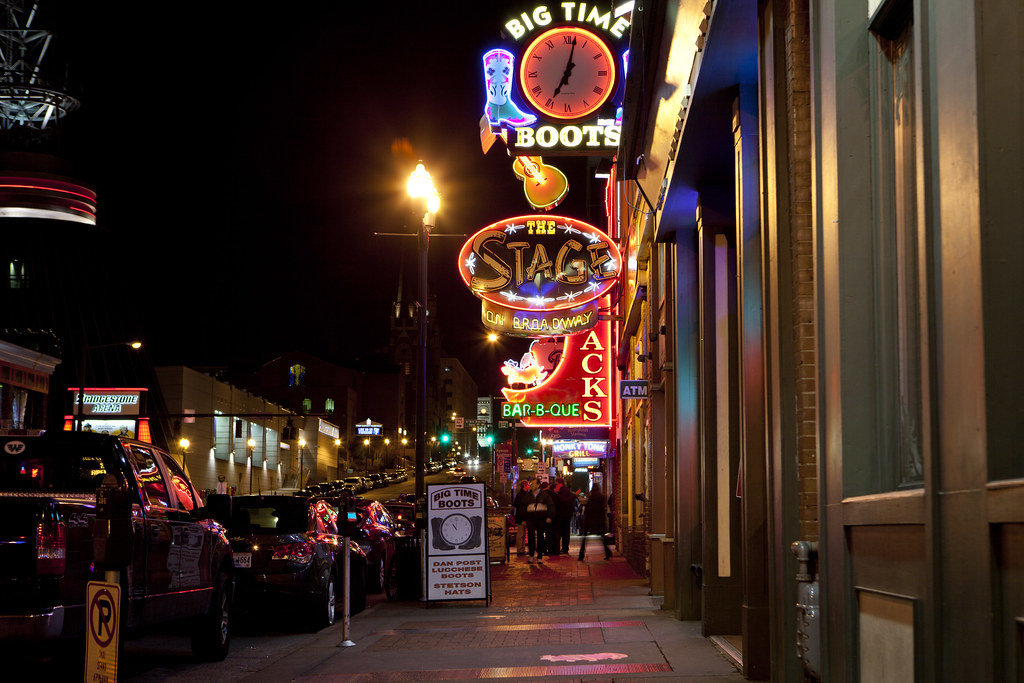 Lights, music, beer, barbecue, you'll live every country lover's dream in Nashville. Take on the day by trying some of the local cuisines such as the staple of Nashville, meat and three; a juicy, savory sampling of either brisket, meatloaf or country fried steak paired with up to three veggies or mac and cheese. After your belly's full, you can swing by the Country Music Hall of Fame, the Parthenon or even take a look at Vanderbilt University. "They have a lot of restaurants and bars so there's good nightlife. And, there are places to go line dancing and stuff if you want a southern vibe," said Isabella Fornia who visited on a trip to Vanderbilt. To experience the hype of Nashville's nightlife, step out onto Broadway Street and make your way up and down the street from bar to bar.  Stand front row to in-house country performances with a beer in hand and line-dance the night away.
14. Montreal, Canada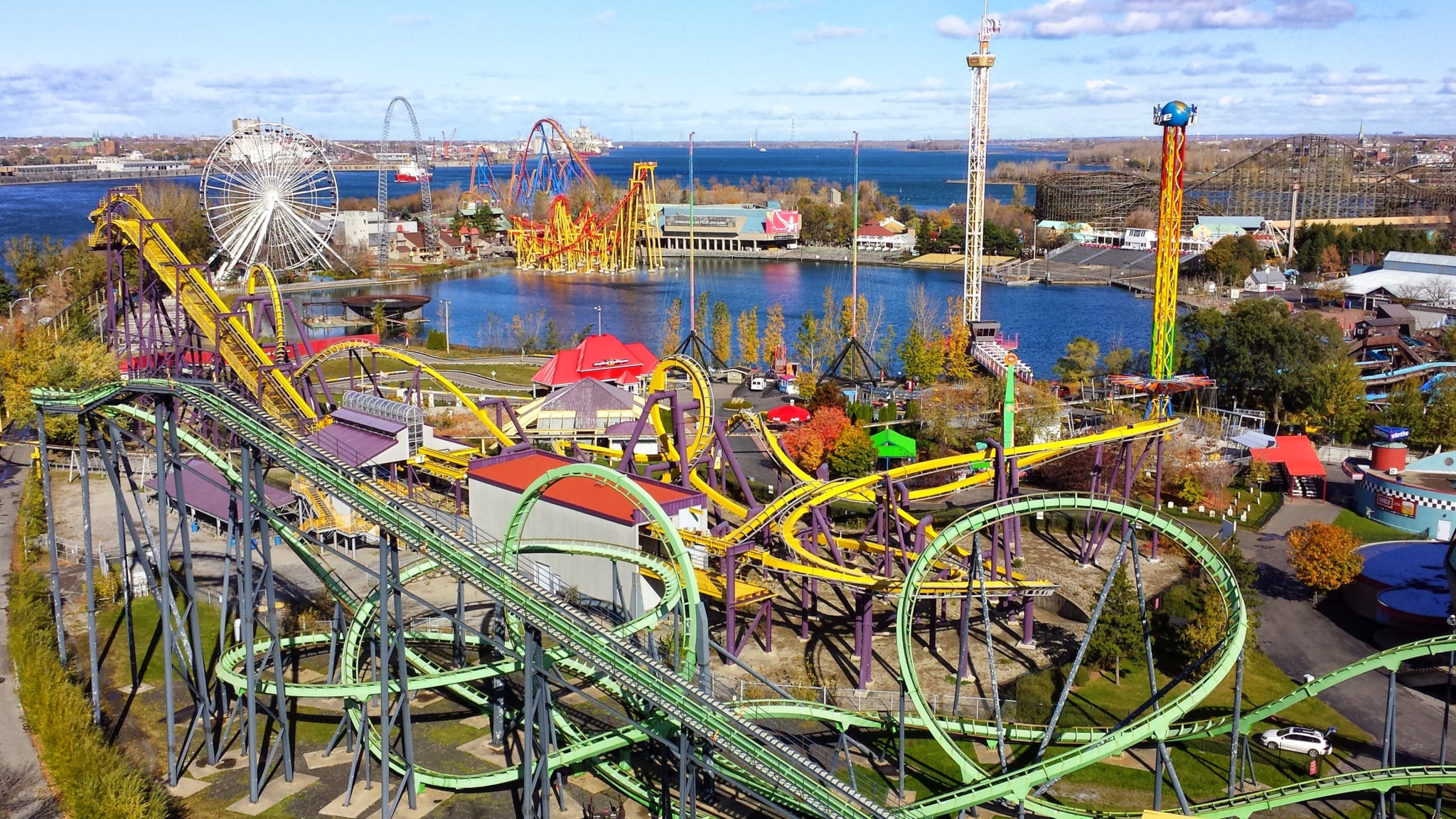 A new country just a short plane ride to the north, Montreal gives you a taste of Canada and France. Hop on a double-decker bus to tour the city and hop off whenever you please to tour on your own. Enjoy some sight-seeing in the city or a more unbeatable sight from 60 meters up in Canada's largest observation wheel, La Grande Roue de Montréal in Old Port. If heights haven't scared you off, take your adventure even further in Old Port with the urban zip-line. Zoom through the sky over the Bonsecours lagoon for a view of the city with an adrenaline rush you can't get on the streets. If you're tinkered out after the thrills, take a relaxing stroll through Montreal's Botanical Garden or a cruise around the Rivière-du-Loup watching the whales breach the still waters.
15. Asheville, NC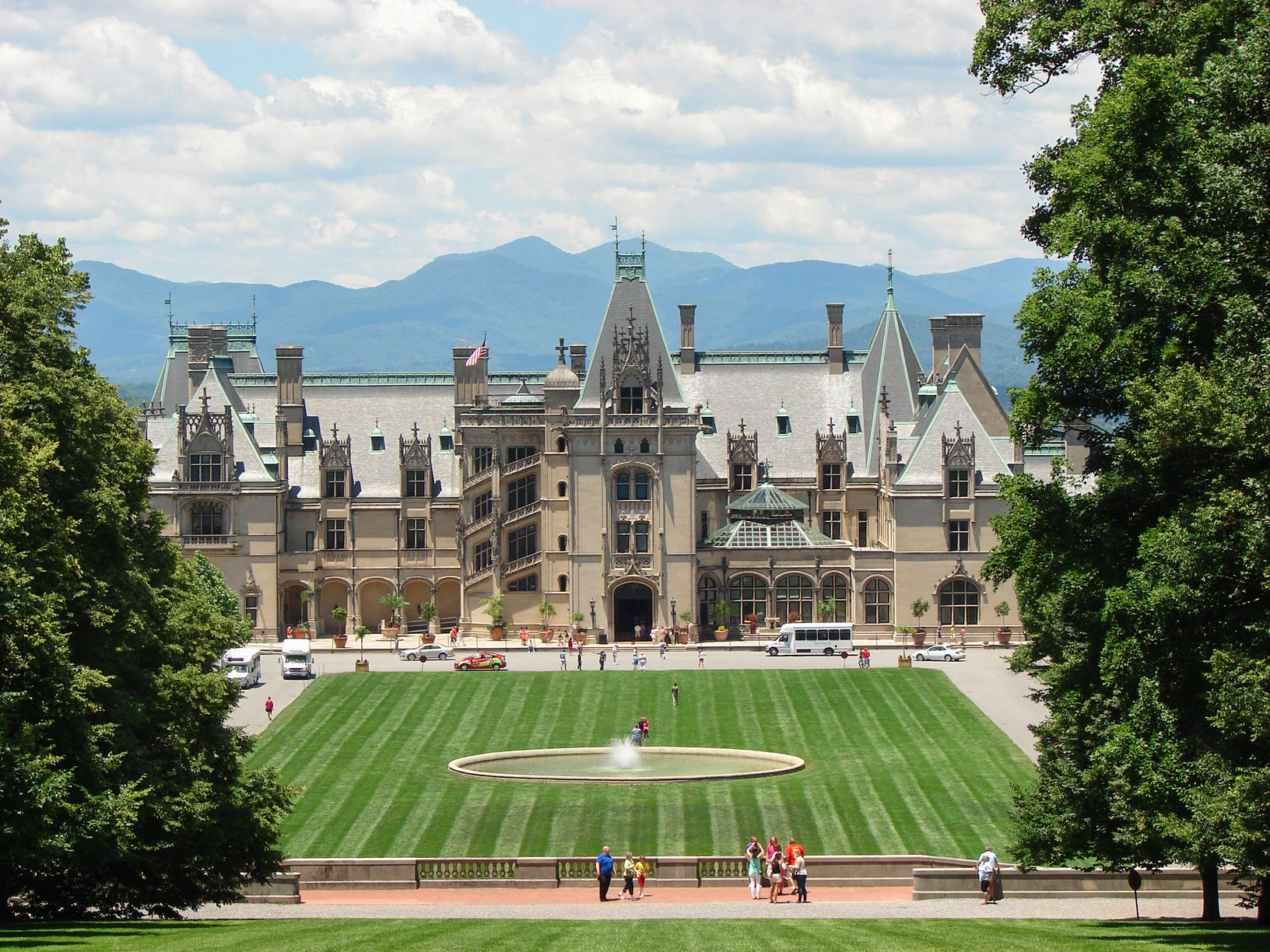 When life seems to be all about work, social media and going out take a break in Ashville, a city in North Carolina cradled among mountains. Put your phone away, close your laptop screen and let nature envelope you into a pure state of relaxation. Partake in hiking, biking, camping, horseback riding, zip lining and the list goes on and on. Asheville is also known for being an art epicenter in the southeast with tons of spellbinding and eclectic galleries to visit. A hub for breweries, Asheville offers over 100 different local beers for your choosing. If you're big on beer, Asheville may be your dream destination. And of course, a trip to Asheville isn't complete without a trip to the Biltmore Estate, George Vanderbilt's luxury castle. Biltmore remains one of Asheville's top attractions and cannot be missed.