Target just ran out of tanning oil and those magical wine juice-boxes, which can only mean one thing: Spring Break's here, bitches! So grab your skimpiest bikini and hit the road. Don't stop until your toes are in the sand and there's a hot pink, umbrella-topped drink in your hand. But this wonderful blur of sandy beach parties, raunchy night clubs, and hung-over brunches wouldn't be complete if you didn't run into these infamous spring break personalities.
The DAB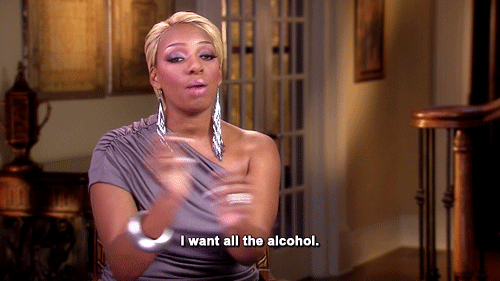 The Drunk Ass Bitch or DAB (if you're that one person who still doesn't know) is the new and improved woo-girl. Usually traveling in packs, DABS walk into beachy nightclubs with the sole intention of making a whole lot of memories that they sure as hell won't remember. They're the frap- to the spring break -accino. Without them stumbling off bar tops, throwing back body shots and sloshing their margaritas onto the dance floor, spring break just wouldn't be the same.
2. The Flash-Tat Fanatic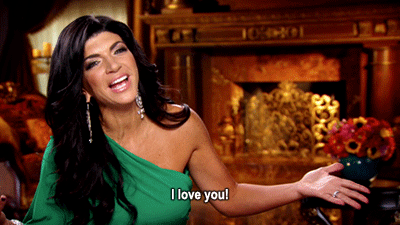 These beach babes didn't get the memo that less is more. Sure, we all remember how exciting it was to get that first batch of flash-tattoos. They're all so cute and shiny, how could anyone be expected to choose just one? But God bless these special Spring Breakers, because they obviously didn't have a friend sober enough to tell them when enough was enough. They dance their way down to the beach sparking like human disco balls.
3. The (Newly) Single Ladies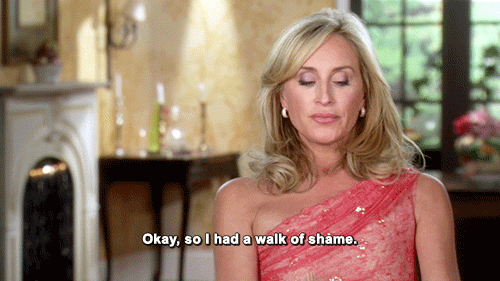 These lucky folks hit the jackpot of break-up seasons. They come to Cabo or Panama City with tequila in one hand and their broken hearts in the other. They've come to flirt with the hunky bartenders and leave with no regrets. A tropical rendezvous is 10 times more satisfying than the feeling that comes from burning all the junk he left at your apartment. Once the memory of their past beau is buried safely in the sand, they throw on that legendary screw-it-all attitude and hit the town — they're a spring break classic.
4. The Pale Kid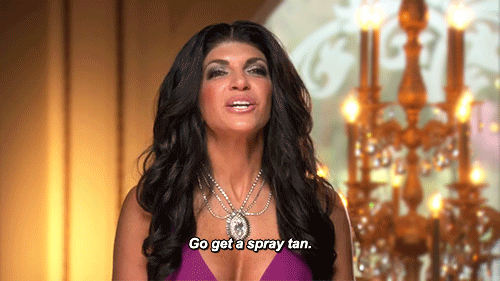 It doesn't matter if your plane to Panama City was almost canceled because of a blizzard, there's no reason to show up to spring break looking pasty. Leave the SPF 1000 at home and catch some pre-flight rays. Just because you havn't seen the sun in months doesn't mean you need to blind people as you come marching onto the beach.
5. The Srat-Sistas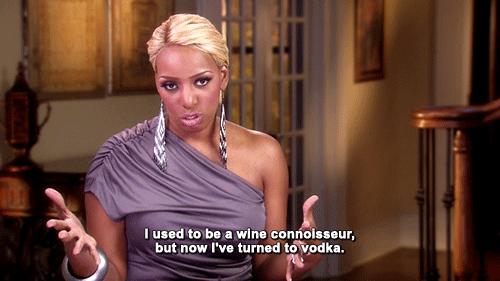 They travel in packs of high-pitched laughter, perfect hair and group selfies. Pics or it didn't happen is the name of the game for this group. During spring break, it's letters off and bottoms up.
6. The Over-Packer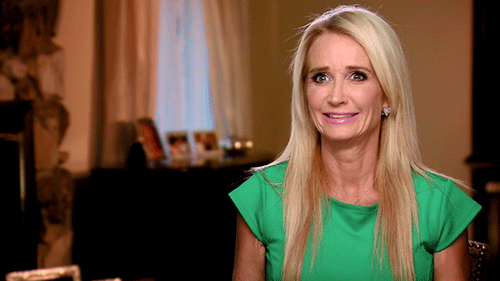 These Spring Breakers spend more time excitedly packing than actually chilling on the beach. They scoff at those of us pulling on yesterday's still-damp bikini and sandy cutoffs and calling it a day. They roll in brandishing industrial-sized hairdryers, Sephora's entire beauty line, and every travel-sized thingamajig Target sells. These women are truly packing-goddesses, with floppy hats and cork wedges for days.
7. The Cool Mom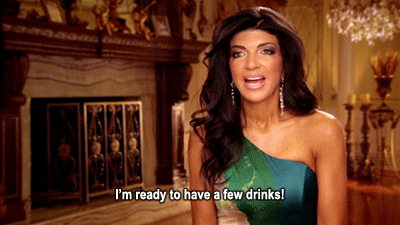 While not an actual mom, this spring break veteran is fiercely protective of the young-uns she has brought with her. You better believe those sleazy frat brats won't even get close to her girls. But in true cool-mom fashion, she's the first to buy a round, and if there's a cute boy you've been ogling she'll swoop in and become the best wing-woman you could ask for. At the end of the night, she might be obliterated herself but she'll always remember to have you chug water and down a Cliff bar before passing out.
8. The Couple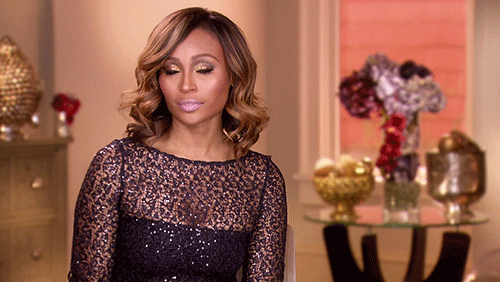 Gag. These spring breakers love to reenact scenes from The Notebook when they're hanging out on the beach. I promise, honey, you're not a bird. They are notorious for completely ignoring the friends they came with. Sure, this girl may have intended to put hoes-before-bros on this epic girls-trip y'all had spent months planning, but the moment her boy -toy decided to tag along that plan got tossed back faster then tequila shots at the beach bar.
9. Taken and Intoxicated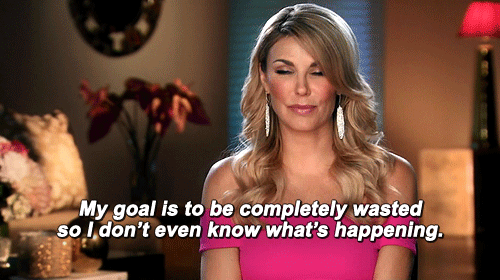 These poor souls wound up in Cabo trying to survive seven days without their significant other. They're about to sit through an exasperating week of hearing about the drunken sex-capades of their friends and trying not to be jealous. This week they are following a strong look-but-don't-touch policy. These Spring Breakers drink up, crack open their copies of 50 Shades of Grey and try to get through it.
10. Daddy Probs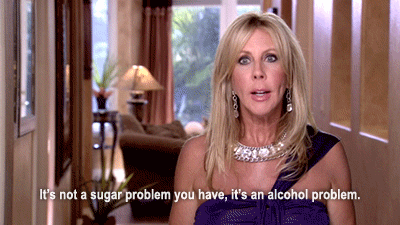 This is the chick who's decked out in a leopard print bikini, face down ass up on the dance floor. She'll be in the club until 3 a.m. and has turned the walk of shame into the stride of pride. You do you, girl.
11. The Lightweight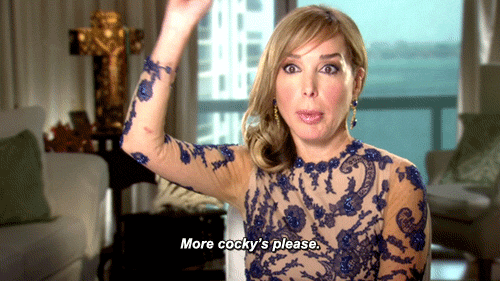 During spring break, lightweights like to believe they gain magical drinking superpowers. But it's right around the point they really nail the salt, shot and lime routine that things go downhill. They honestly need to wear tracking devices so their friends can find them the next morning when they're inevitably passed out on the beach, wearing nothing but a thong and coconut bra. Oh, lightweights…
12. The One-Piece Princess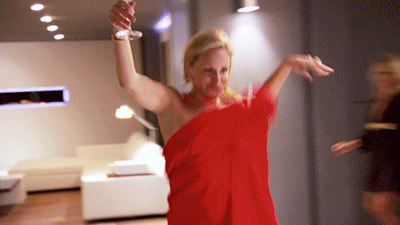 In a sea of nearly naked hotties it can take a little effort to stand out. But who wants to blend in with the 5,000 other drunk, size-two bimbos when they could come dressed to the nines and snag the cute surfer everyone's been ogling? This classic Spring Breaker has spent months meticulously finding the most unique, sexy and downright fabulous bikinis. She shows every girl that it's a mistake to just run to Target the night before the flight.
13. The Thigh Gap Aficionado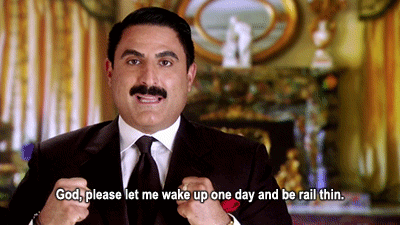 These Spring Breakers have been surviving on a diet of salad and Tic-Tacs for weeks. The SBD (spring break diet) is their only priority and when they finally hit the beach they're the envy of every girl who still remembers the taste of carbs.
14. The Taylor-Trash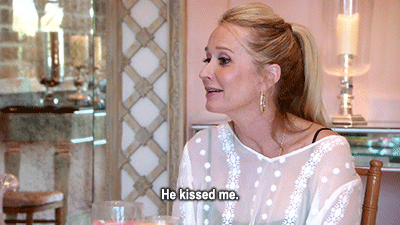 These Taylor Swift, love-drunk romantics go on a spring break trip with one ill-conceived goal: to find love. They didn't seem to get the memo that this weekend of dancing and debauchery is not the time to meet Mr. Right. I promise, that guy who just took a body shot and ate the lime out of your mouth is not your soulmate.