Birds are chirping and cupid's flying this Valentine's Day season. What's better than giving your significant other a thoughtful gift that they'll treasure for years to come? This curated list of the best Valentine's Day gifts to give covers a range of different types and price points to help you find the perfect gift. No matter what gift you decide to give, your SO will be thrilled to receive it from their favorite person.
With Valentine's Day just around the corner, what are you waiting for?
1. Couples Board Game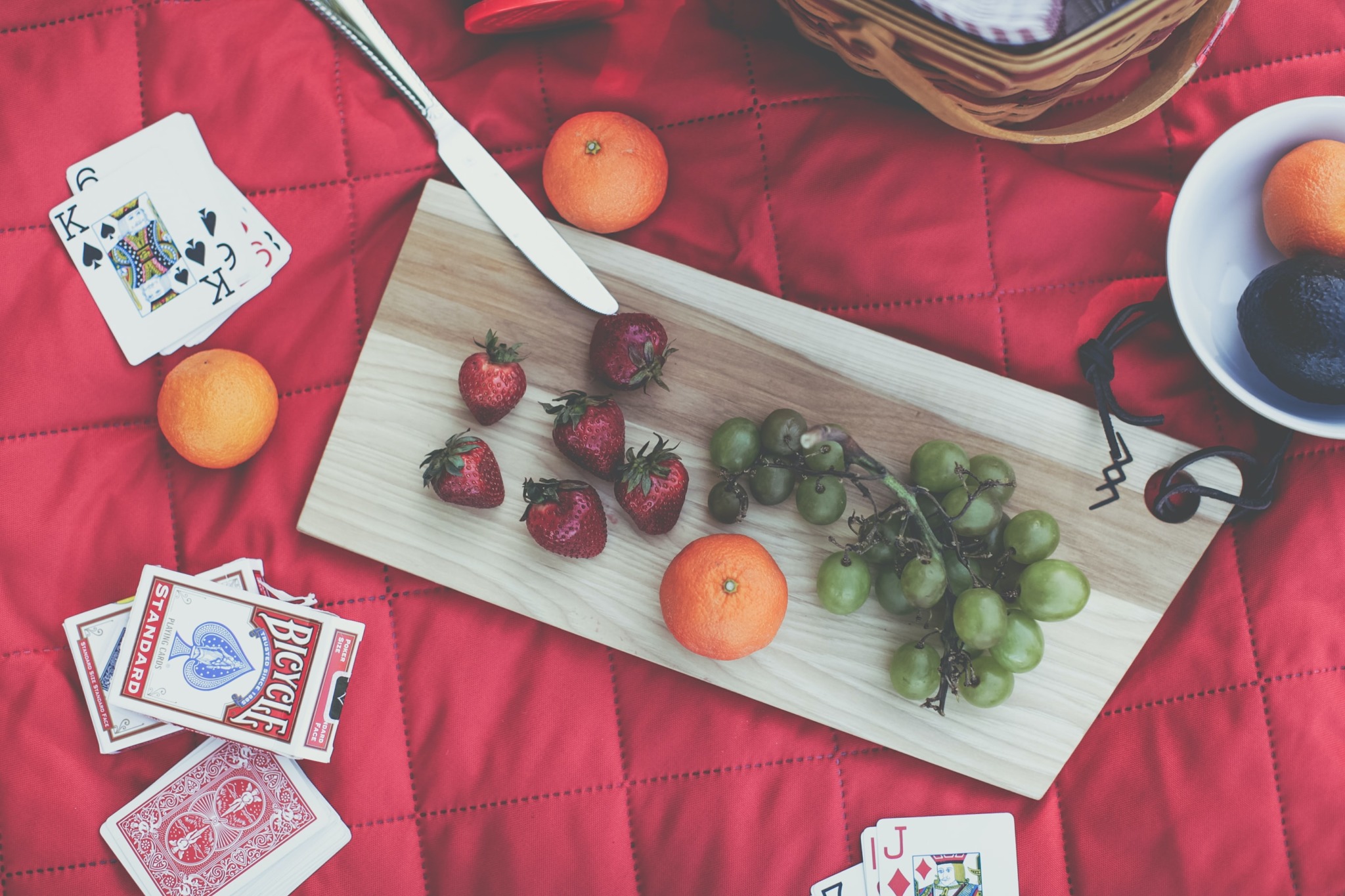 Board games make incredible gifts for any date night. Combine a board game with the goal of helping you plan dates and you've got A Year of Dates box. Each week, couples can pick a card (ranging from 51 different date night ideas) from the different categories given and let the adventures begin. There are two editions you can purchase. The first option is a categorized box with color coded envelopes where you can choose from categories: staying home, going out, having a day out or a surprise. Practicing social distancing orders and wearing masks when choosing the categories of going out should be enforced. The second edition combines all envelopes so the category of dates you get is a total surprise. You can also customize the box it comes in! Either way, each card allows you and your SO a loving day.
2. Weighted Blanket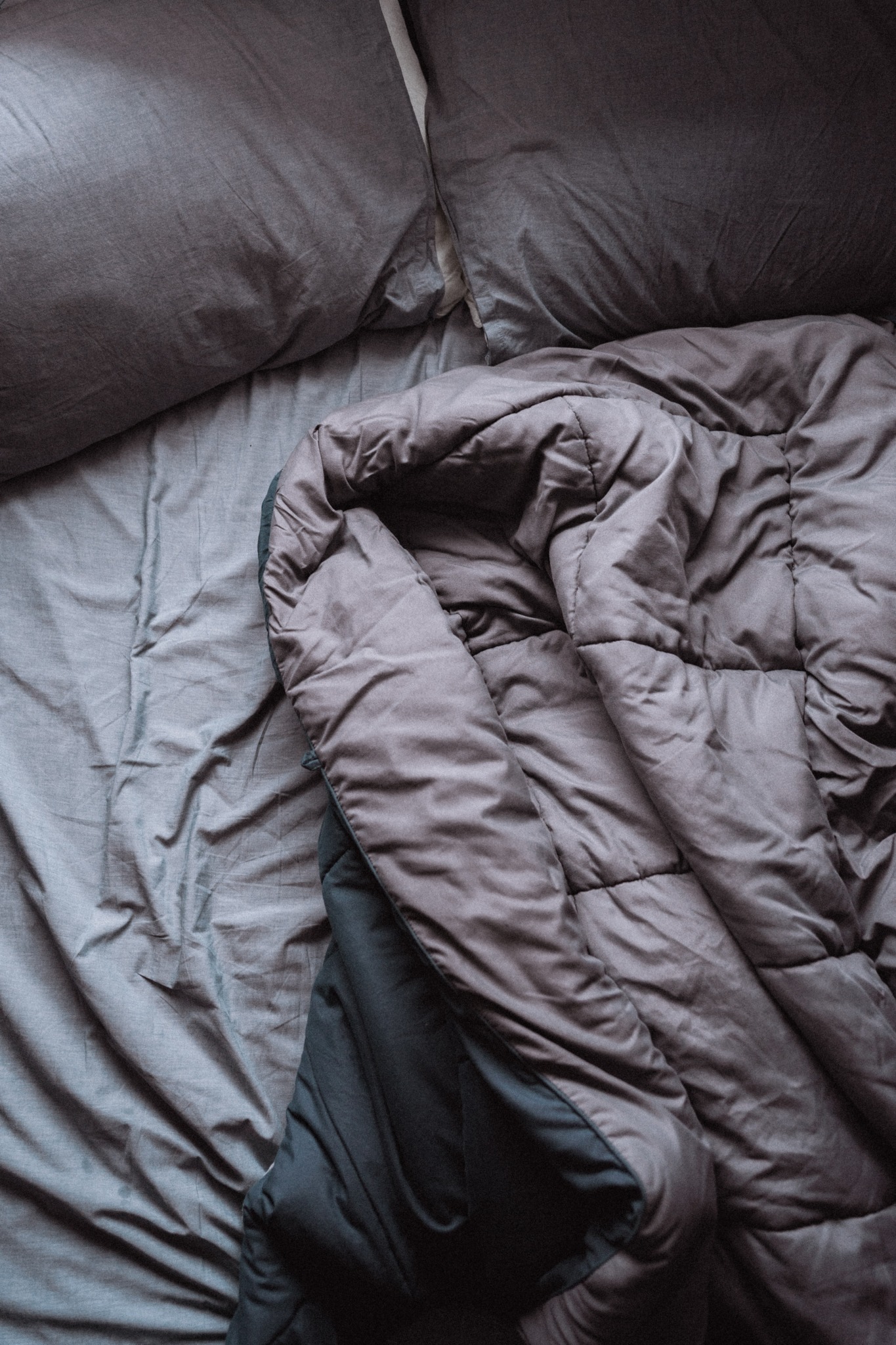 Give the gift of incredible sleep with a weighted blanket. This weighted blanket reduces the desire to toss and turn, giving you the ability to have a restful sleep. The blanket works as "pressure therapy" which uses a calm-inducing amount of pressure on one's entire body and mimics the feeling of being hugged. Sometimes, some people forget to give themselves the self-care they need, but this weighted blanket can be a good start.
3. Solar System Print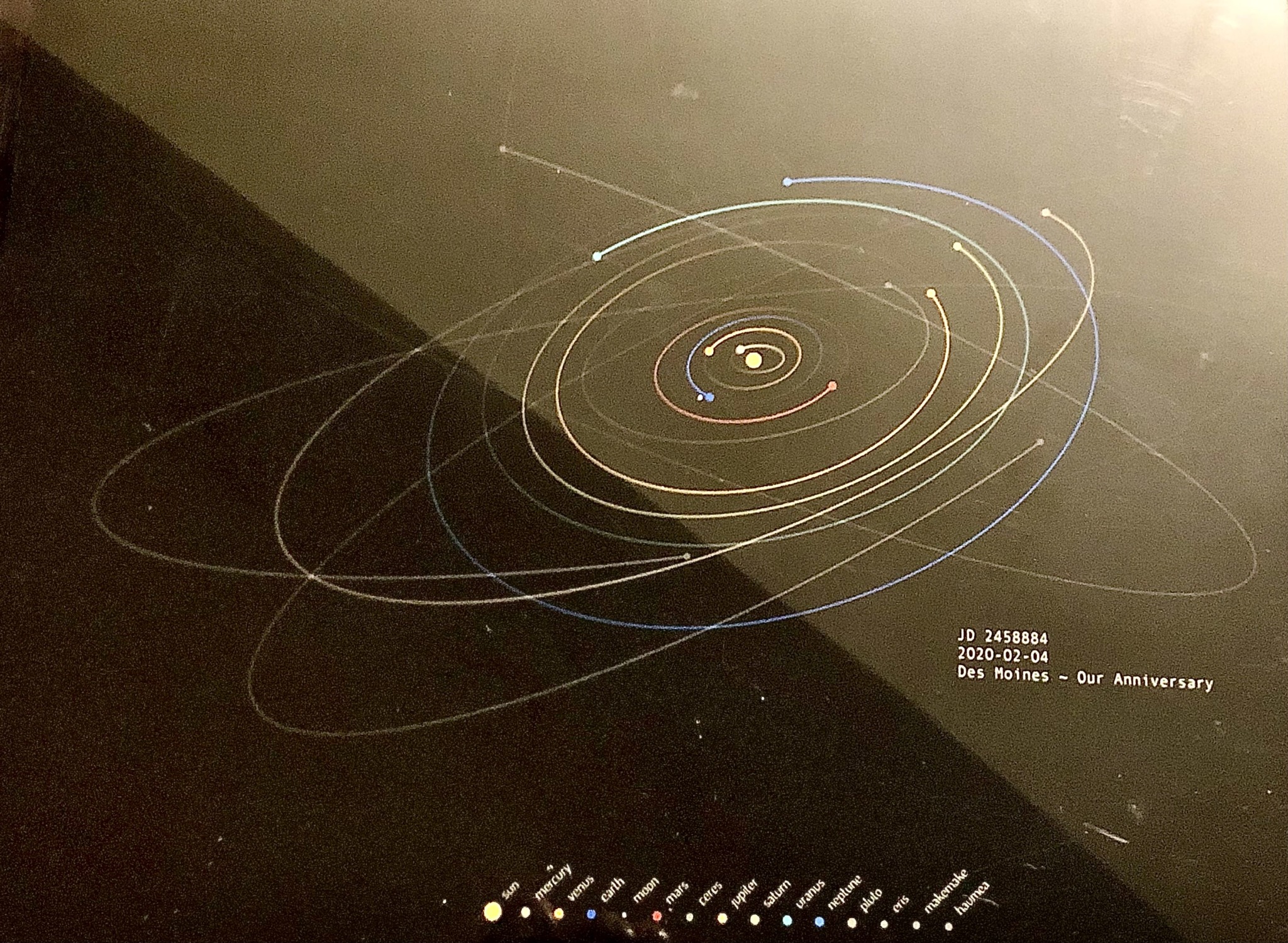 A solar system print showcasing how the planets and moons were aligned when you first met or became official is nothing but dreamy. This print from SpaceTime Coordinates allows you to personalize the date, time, location and any other personal messages you'd like to include.
"This gift is sure to surprise. Choose an important date — I chose the day I asked her out — and then customize the look of your print and order a frame! I still look up at it and smile because it was such a unique and romantic gift," former Washburn University student Dakota McMillan said.
There are different sizes for the print and it usually ships in around one to three days. Perfect to plan ahead for a Valentine's gift for your SO.
Personalized Solar System Print
4. Personalized Matching Bracelets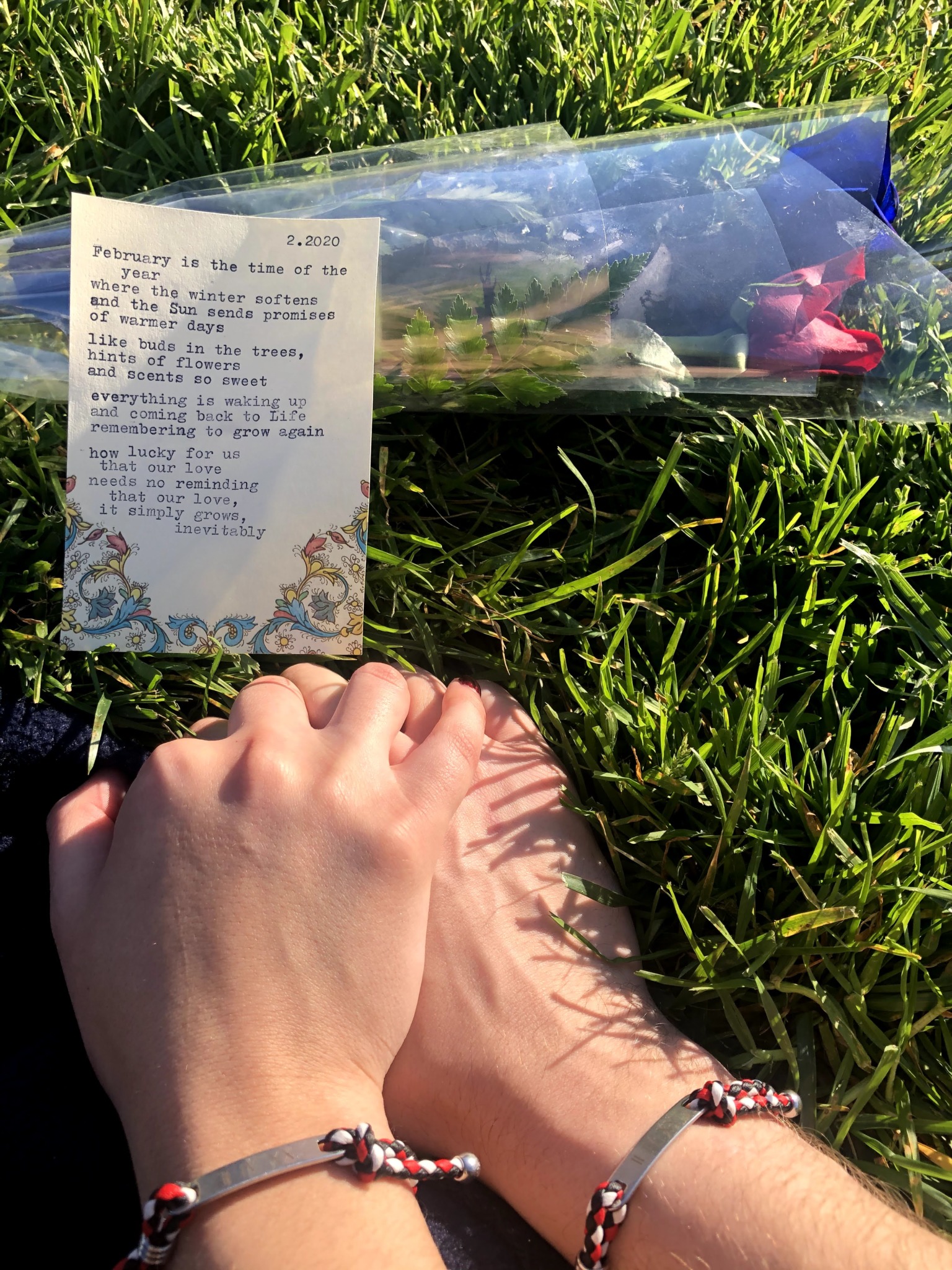 Who doesn't want matching bracelets with their partner(s) that will stay on your wrist forever because of how cute and meaningful they are? You can choose from various variations of personalized bracelets, ranging in color, size, design and engravement. This one from Etsy allows you to do just that with different rope colors and fonts for personalization. These bracelets last for a long time with proper care and serve as a reminder of your wonderful relationship with your partner(s).
5. Couple's Reflection Journal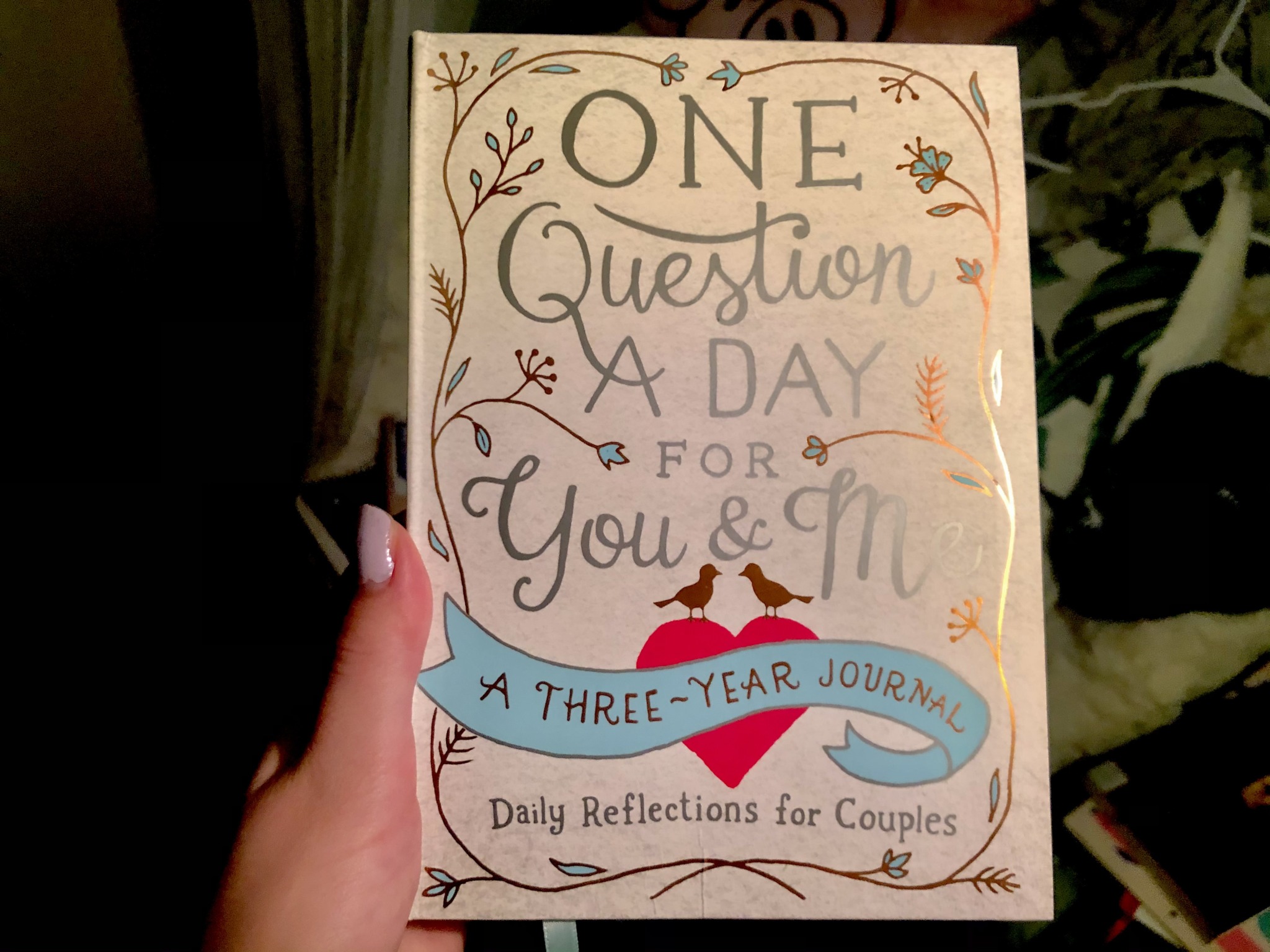 A three-year couples reflection journal, like the One Question a Day for You & Me journal, can help track your growth in your relationship while establishing an everyday routine. Some questions include, "What song reminds you of your partner?" and "What was the first thing that made you laugh today?" allowing couples to record their relationship in a simple and memorable way. Each page comes with a different question prompt, different color spaces for both you and your partner to write your answers on and a chance to flourish in romance each day.
One Question a Day for You & Me: Daily Reflections for Couples: A Three-Year Journal
6. Valentine's Curated Gift Boxes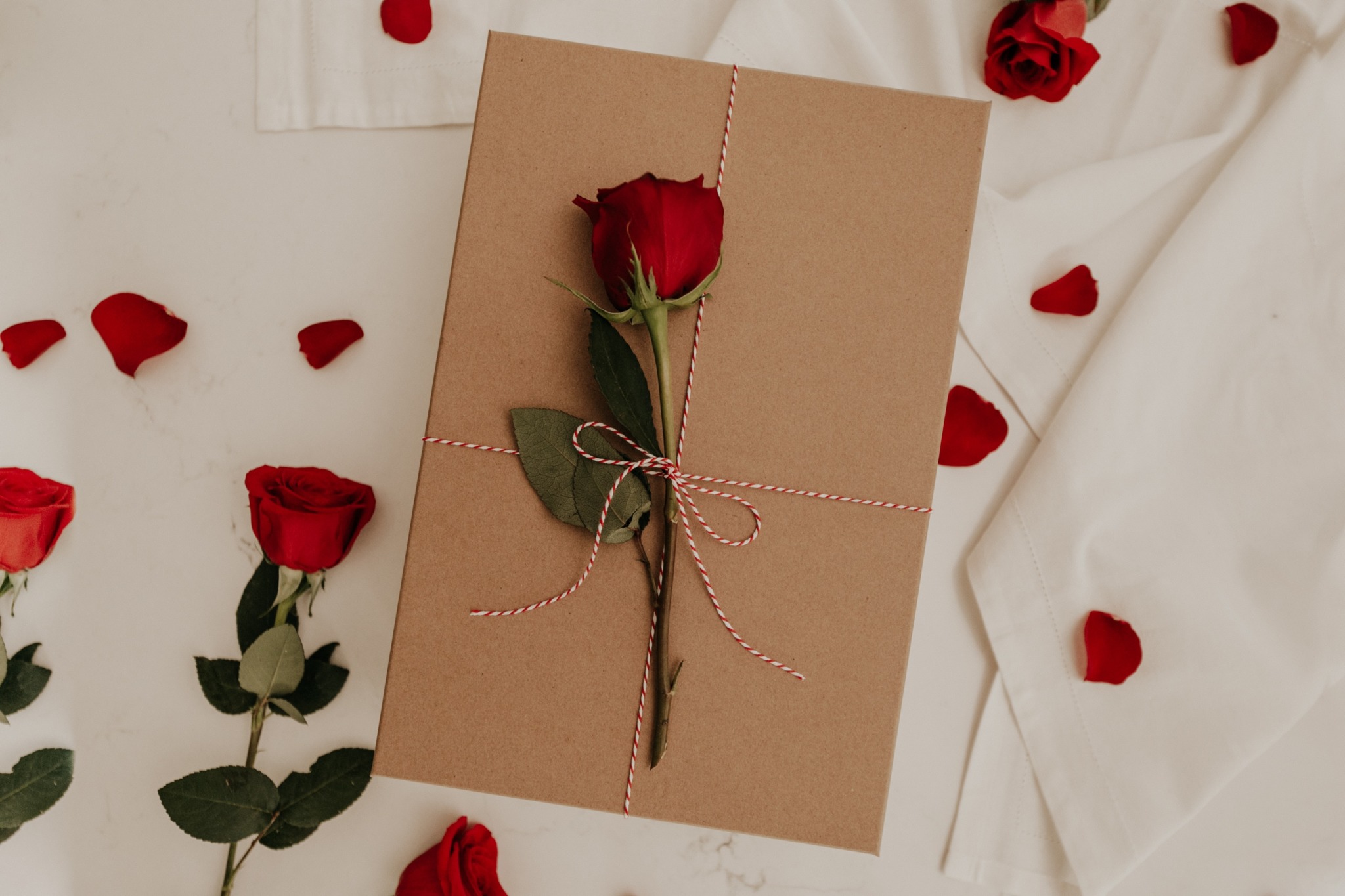 Send some love with a Valentine's Day gift box. Happy Box, a female-owned startup, changes the gift-giving game with the ability to create your own gift box for various occasions. The company highlights its Valentine's gift guide every year with an assortment of goodies, ranging from small business gifts to delicious sweets. You can pick from over 99+ options with complete control of the process from start to finish. The box includes a unique design, however many goodies you can fit and a handwritten personalized card. Valentine's Day just got a whole lot sweeter.
Happy Box's Valentine's Gift Guide
7. Personalized Scrapbook
Creating a scrapbook with your SO provides a place for reminiscing memories and capturing new ones. Scrapbooking's significant style allows you to make it your own and spend time creating it together. You can get photos printed, use colorful paper and cute stickers to create a masterpiece where you both can reminisce about the memories. This leatherbound scrapbook holds 50 sheets (100 pages), giving you plenty of room to experiment. The scrapbook even allows you to customize the text on the cover and leather color with different sizing and paper options.
Personalized Leather Photo Album
8. The Gift of Time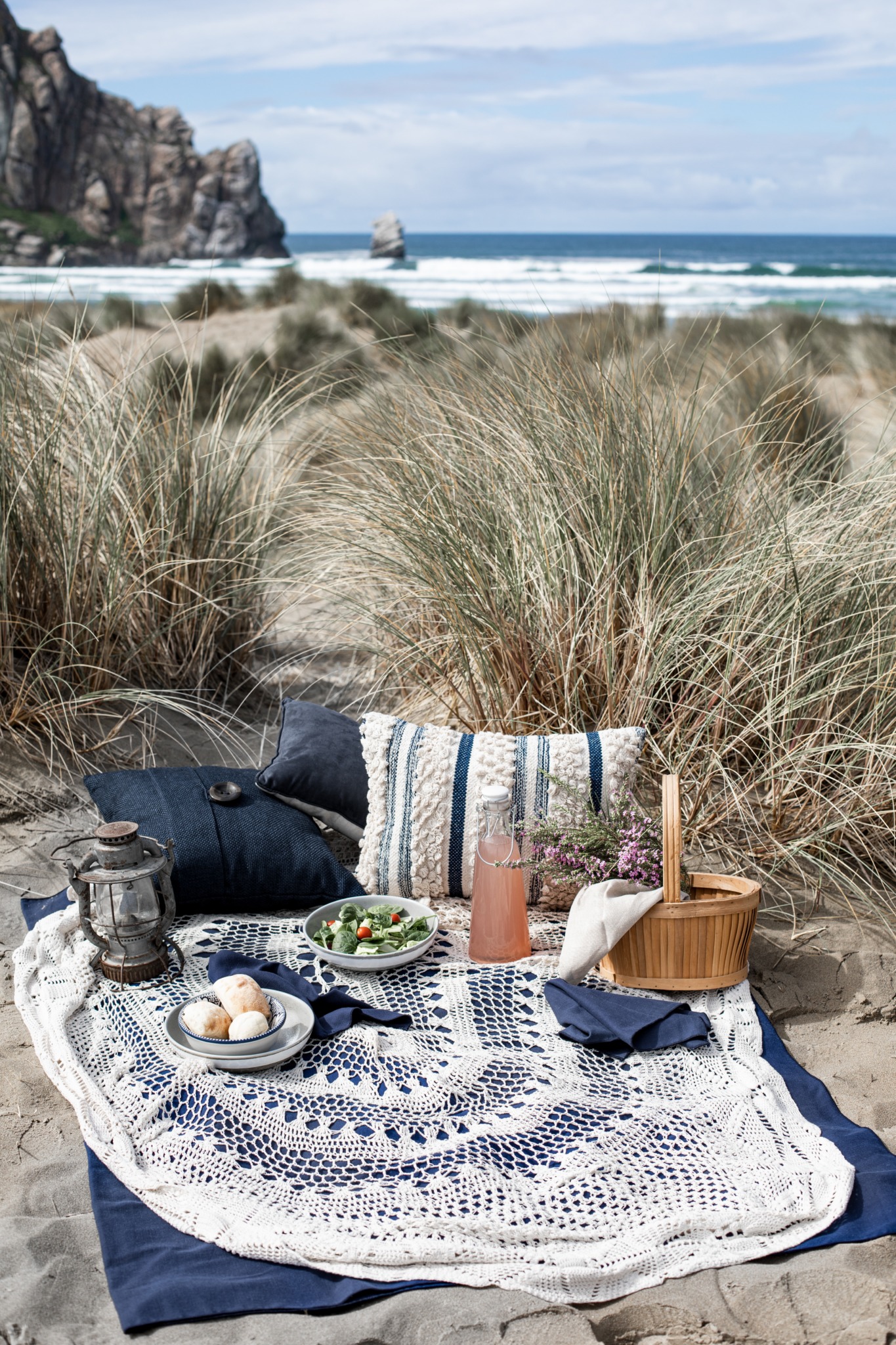 By ensuring COVID-19 testing and social distancing, spending time with your SO can be possible. Hanging out in a large park or a secluded area of the beach for the day can help you both reconnect with the outside world and kindle your love. Pairing a safe location with a picnic and some surrounding flowers can make for a lovely time.
"My idea for the perfect Valentine's Day for my wife and I would be a day at the beach with some red wine, a giant bouquet of roses in the shape of a heart and a couple boxes of chocolates. Instead of the box being heart shaped, it could be the shape of a star, and the color can be green since that's her favorite color. I'm also thinking I could make a slideshow of all the time we've shared together and watch the sunset over the ocean, and then I'd pick her up and carry her whilst we stroll the beach together," UEI College senior Emanuel McGinnie said.
By following safety guidelines, you and your SO can enjoy a wonderful day out.
9. Promise Ring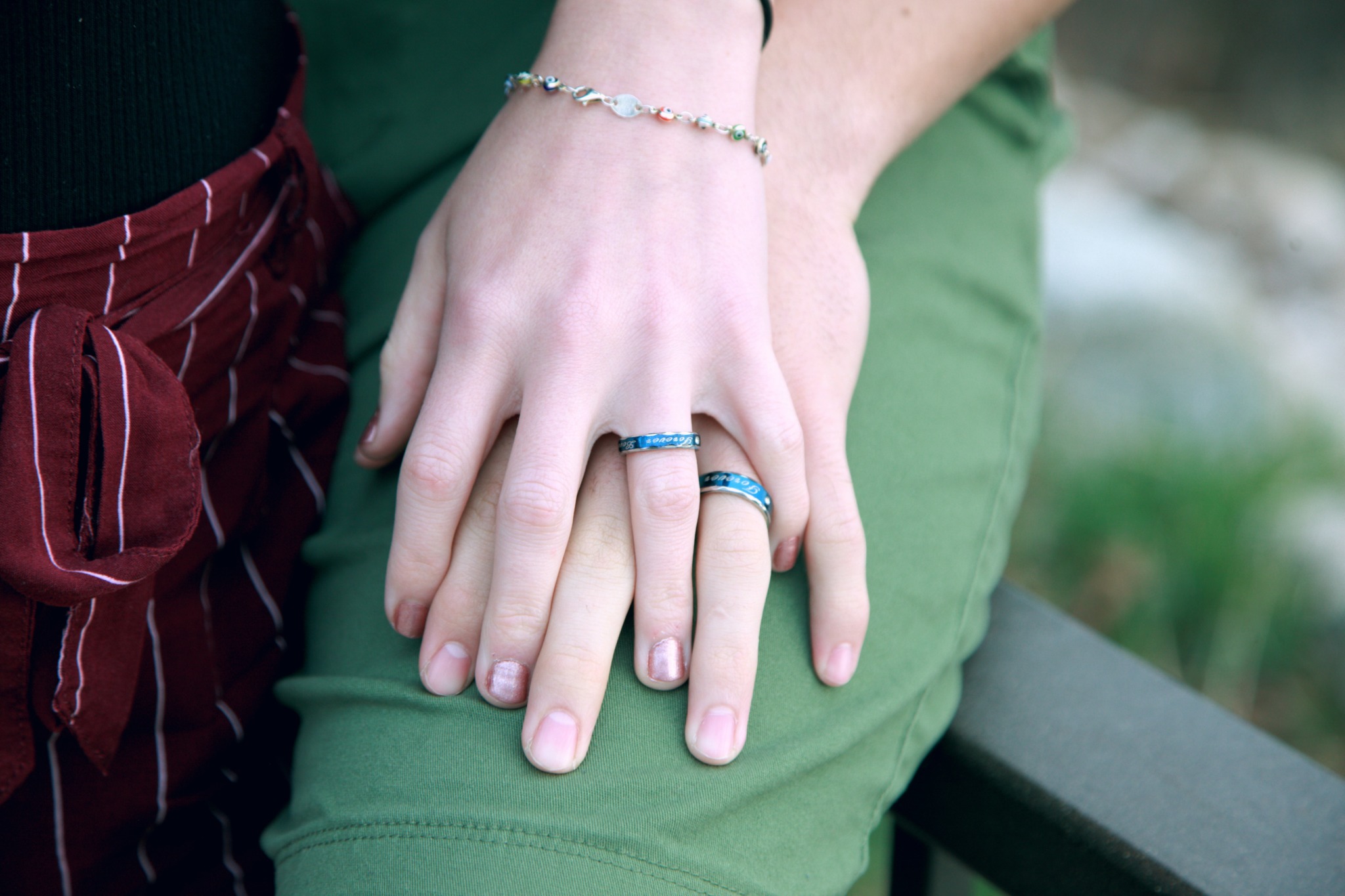 Have you and your SO been in an incredible relationship and want to take it to the next level? The gift of matching promise rings can spark happiness from your partner, especially if the ring captures your relationship perfectly. This set of two promise rings, the sun and moon, can be engraved with a name, date or symbols inside of the ring, up to 12 characters. The rings are adjustable in case you may not know your SO's ring size. Wearing it on your finger can constantly remind you of how valuable your relationship is.
10. Photo Frame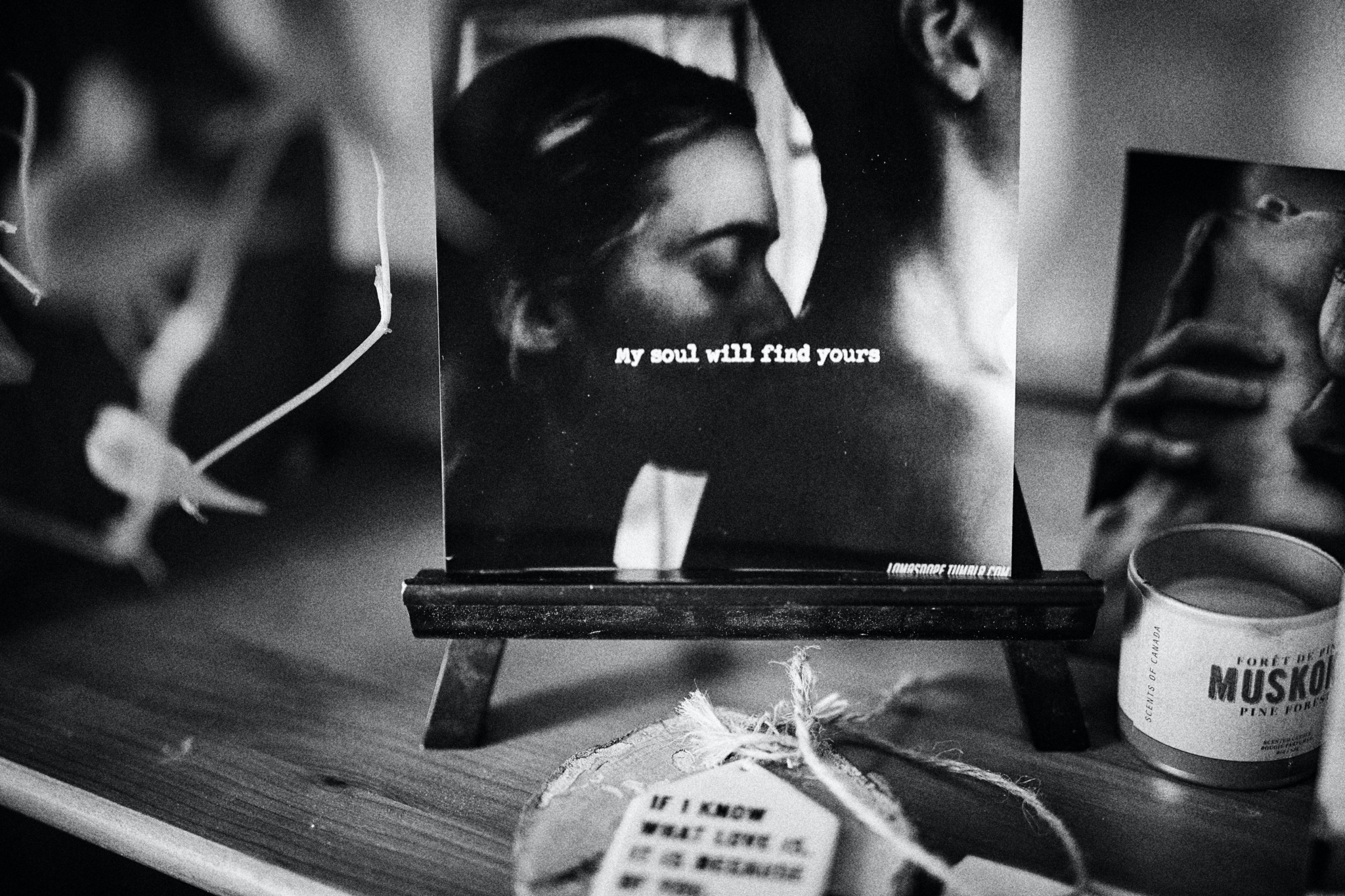 A photo frame of your favorite memories with your partner hung on your wall can remind you of all the great memories you've shared. This photo frame from Amazon has a letter board in the middle to display a cute saying with your favorite photos surrounding it. There's something different and meaningful about a personal message in the center of the photo collage of your relationship. The individual frames can hold four 4×6-inch photos, two 6×4-inch photos and two 4×4-inch photos. There are also different style frames to choose from to express your SO's tastes.
11. World Map Poster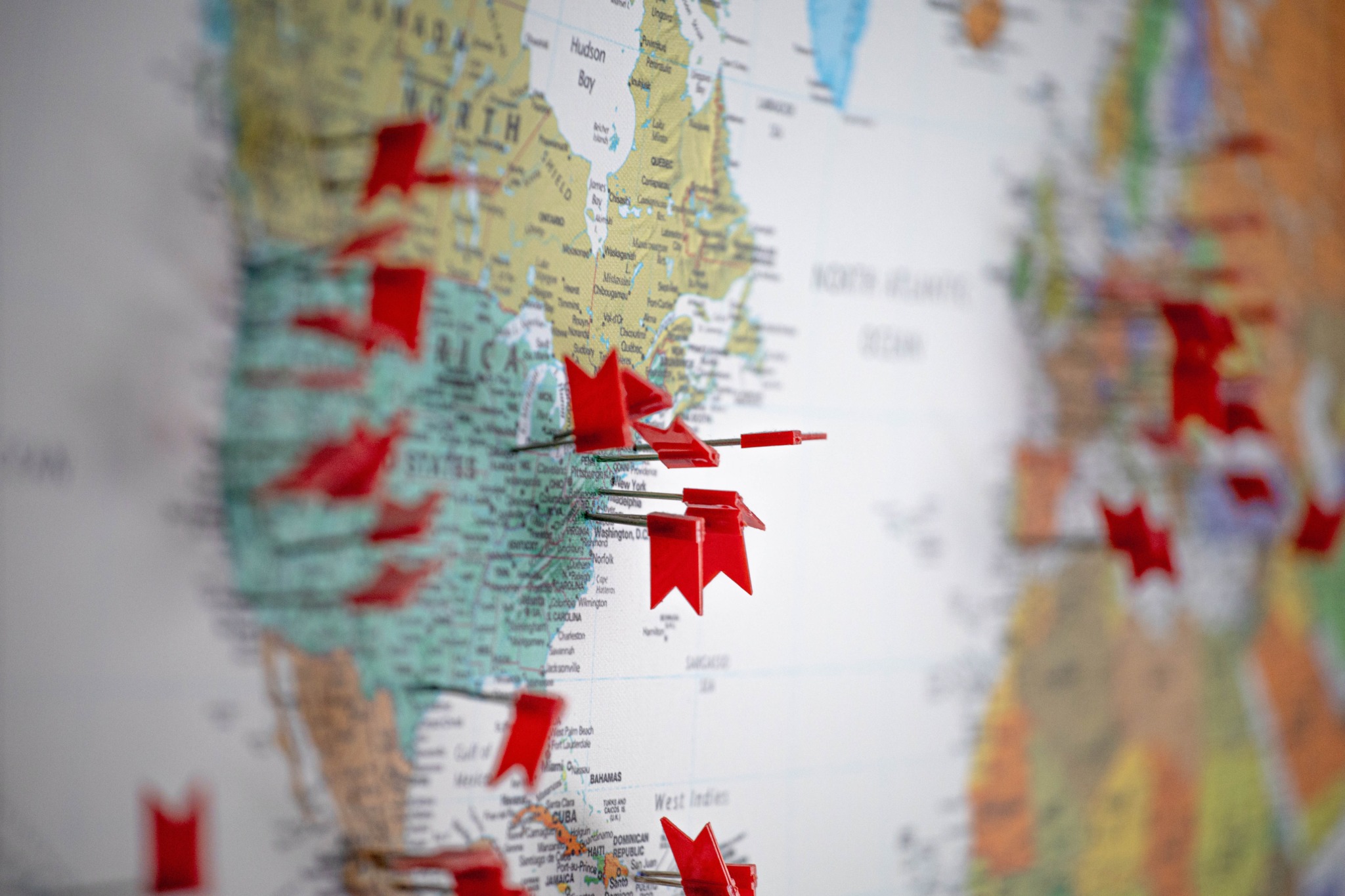 Plan your next trips when the world opens back up again with a gigantic world map! This particular one allows you to personalize the title of the map and the legend (key) of your past and future journeys. Having this world map allows you to keep track of the explorer within your SO with different colored push pins provided. As Charles from Up says, adventure is out there!
12. Throwback Gift Set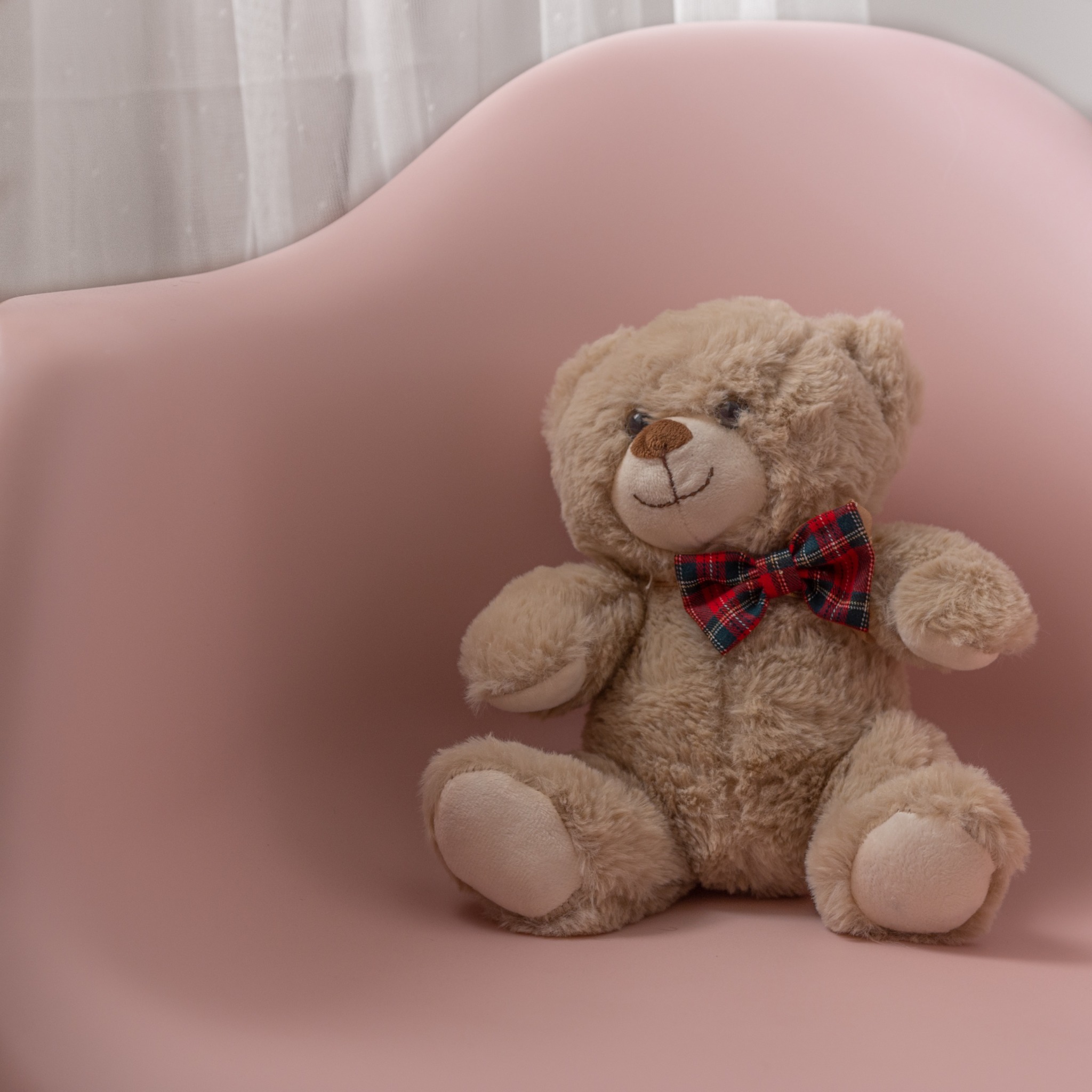 Going old school with the classic stuffed animal, box of chocolates and beautifully written card will make all your friends jealous. Valentine's Day isn't complete without these gifts and giving this to your partner will make them think back to elementary school days. This Valentines gift set comes with a 10-inch teddy bear and a heart-shaped box of chocolates. Purchasing a card would be separate, but should be hand-picked to make it extra special.
13. Spotify Art Piece
Imagine purchasing a Spotify glass piece with the song All of Me by John Legend. Showcasing your SO's and your song on the viral art piece brings a whole new level of thoughtfulness. Many artists who make these let you customize every aspect including the song and artist names, album cover with a personal picture, lettering and sizing. Add the Spotify code so you can scan the code and it will automatically play your song. You can also make the piece itself with craft supplies from any craft store.
14. Colored Flowers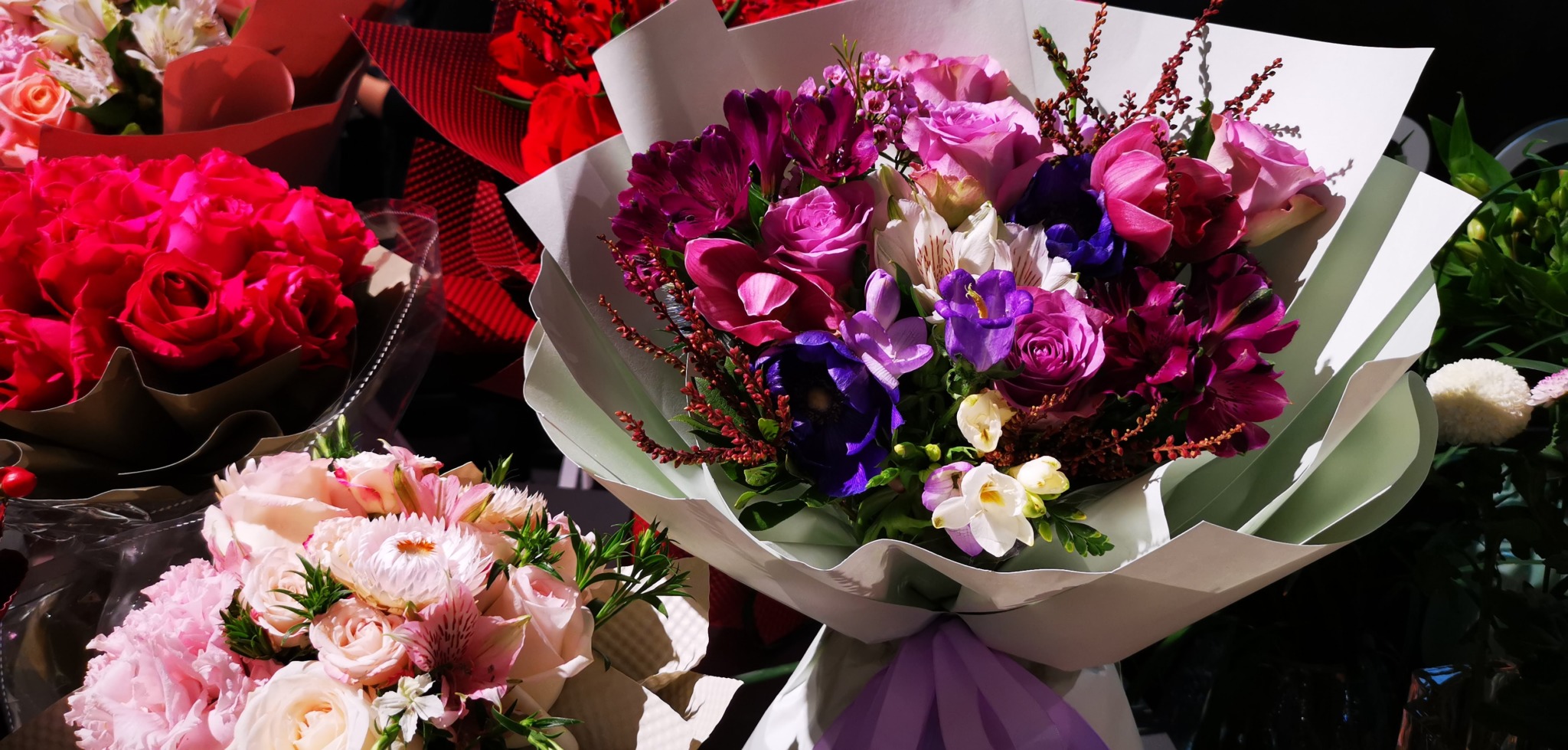 Flowers are another great old-fashioned gift that would bring a smile to anyone's face. Thinking about purchasing the classic flowers like roses and sunflowers can make your SO happy. But, have you tried looking for different types of colors?
"I feel like my girl might be an outlier (says every guy). Instead of a regular rose, I am going to purchase a bouquet of purple flowers (her favorite color) from a local flower shop. This will bring uniqueness and prevent allergies from certain flowers," said junior Zachary Villasana from the University of Fresno.
Give the gift of life with a twist of color with a flower arrangement from Bouqs. This online bouquet company, who partners with eco-friendly farmers, sells beautiful flowers that will last for a long time.