Maybe "internship" and "sexy" are two words you would have never paired together in a sentence before – like, ever. Rid your mind of everything you thought you knew about internships; the low or non-existent pay, the crappy hours and the endless coffee runs for some company you couldn't care less about. Here are 11 unique internships around the country, from Los Angeles to New York City, that will have you thinking, dang, this internship is kinda sexy.
1. TOMS (Los Angeles, California)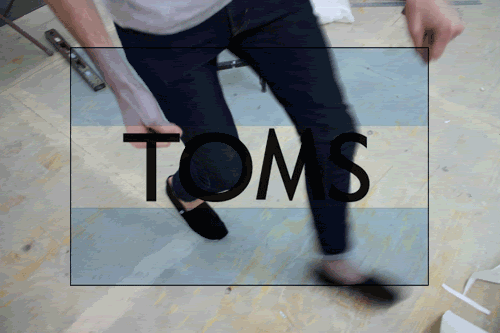 If you like the sound of the sun-streaked Marina del Rey and really comfortable shoes, TOMS might be the perfect internship for you. Lucky applicants participate in a 10-week long internship each summer in LA. Interns are paid and also provided with housing, so students from all over the country can participate. To build a sense of community, all interns work together on a large group project. They also have the opportunity to work with senior-level executives to craft business plans – a pretty impressive deal for a college internship. TOMS prefers interns who are entering their senior year of college, so keep that in mind if you want to apply.
2. Twitter (San Francisco, California)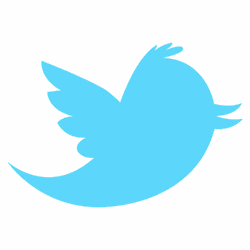 We already spend hours on Twitter, why not profit from it? According to Forbes, Twitter internships are one of the highest-paying in the country, with a reported salary of $6,800 a month. Before you get too excited though–this internship is less about your social media skills and more about the technical and legal factors that go into this social network. Interns at Twitter get an inside look at one of the most popular services in the world – plus a cool title like "legal policy intern" or "technical program manager." If those aren't enough reasons for you, San Francisco also has an incredible lineup of summer film and music festivals, from jazz to Japanese pop. Even those who don't love art can find their place in San Francisco at international food or wine tasting festivals. Basically, this internship has it all.
3. Google (Silicon Valley, California)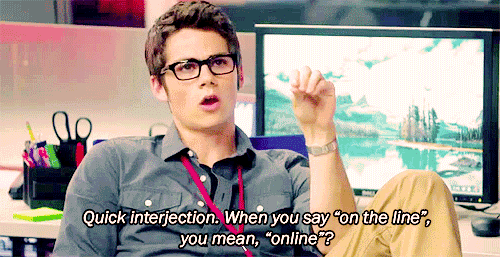 Business Insider published an article a few years ago on what it's like to be a Google intern – and if that article doesn't make you want to stop whatever you're doing and go beg for a job there, I want to know what it is you're doing that could possibly be more exciting. The intern gave a first-hand description of the 24 cafes, well-equipped gyms and on-campus masseuse available for everyone working at Google. He also mentioned the organized intern events: paintballing or white water rafting, for starters. At Google, interns do much more than fetching coffee and making copies; they're assigned projects that have a potentially global impact. Plus, by all accounts, it's a pretty fun place to work. If you don't believe me, just go watch The Internship.
4. MindSnacks (San Francisco, California)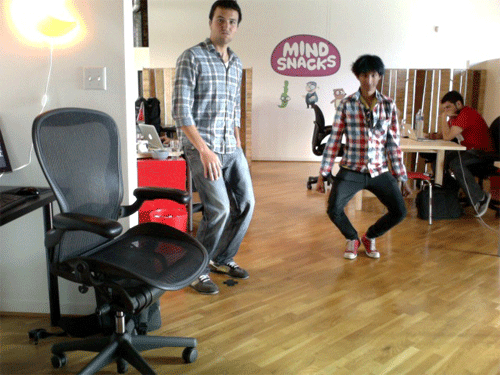 Recently named educational app of the year, MindSnacks allows you to play "mind games," track your learning progress and take real-world lessons. In fact, it is currently listed as the number one way to learn a language and study for the SATs in the iTunes App Store, and it's constantly growing. We're college students – iPhones and studying are second nature to us. An added bonus to this internship: the work environment sounds like a lot of fun. The start-up company is based in a homey red-brick loft in downtown San Francisco, with cartoon characters and piñatas decorating the walls. Dress-up days and fake mustaches are encouraged. Basically, for an education-centered company, they don't seem to take themselves too seriously.
5. Viacom Inc. (New York City, New York)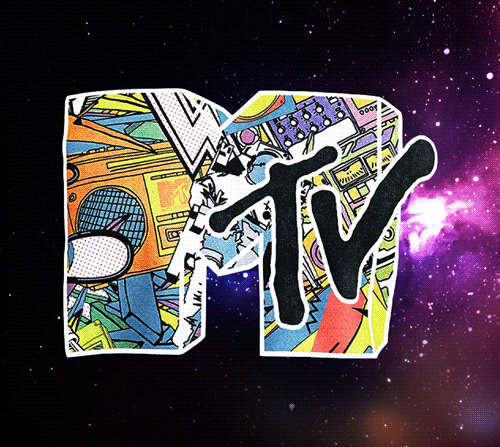 The competition is fierce, but the networking opportunities that come from a Viacom internship are worth their weight in gold. This global media company's brands include MTV, VH1 and Nickelodeon. As one of the world's leading entertainment brands, Viacom offers internships across the country, from Burbank, California to Miami, Florida. For an undergrad aspiring to work in the world of music or television, Viacom is a solid experience to have on a resume. For a standard hourly rate, interns get an inside look at the entertainment business, and work closely with mentors in order to eventually build a business project proposal alongside a group of other interns.
6. Pixar Animation Studios (Emeryville, California)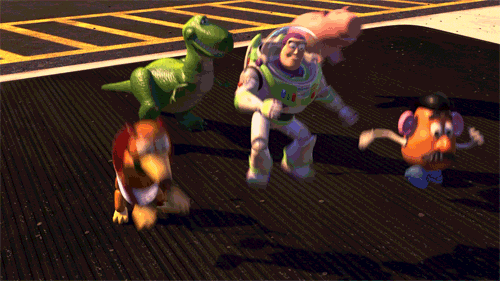 Did you cry during Toy Story or laugh along with Monsters Inc.? Well, what if I told you that you could intern at the studio that created these childhood classics? Pixar Animation Studios offers internships for college students from software research development and technical art to animation itself. Interns are given a lot of responsibility, operating as members of the team and working alongside Pixar employees. Those working in specific areas, such as story-building or animation, are also able to learn within a classroom setting taught by mentors who are experienced in the field. According to Pixar's website, there are typically between 60 and 80 interns during the summer, although they also hire interns during the semester terms – and yes, interns are paid.
7. Disney (Los Angeles, California)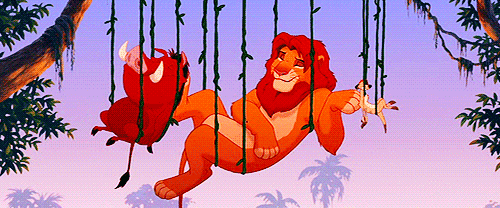 People from across the world pay to go to Disney – but if you land one of their coveted summer internships, you could be the one getting paid. Juniors, seniors and graduate students are eligible to apply for a place in Disney's Theme Parks and Resorts. As an intern, you could be working with food and beverages, hotel lodging or store operations. Whatever line of work you choose with Disney, you can expect to gain a lot of useful, hands-on management experience. Imagine seeing Disneyland after-hours and getting an unedited glimpse of this famous amusement park that few other people get to see. Whether you're catering drinks to guests or lighting sets for the shows, at the end of the day, you're still a part of creating the magic that is the Disney experience.
8. Health Tap (Silicon Valley, California)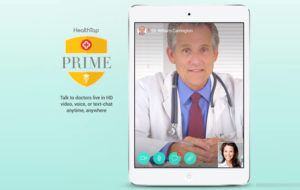 HealthTap is one of Silicon Valley's fastest growing start-ups, and the world's largest interactive mobile health platform. It's an app that connects you instantly with doctors around the world to learn more about your health and talk through your personal health goals, which is pretty amazing to be able to do through your phone screen. Interns become members of the app's launch team and can get experience anywhere from marketing and social media to engineering and computer science.
9. Apple (Santa Clara, California)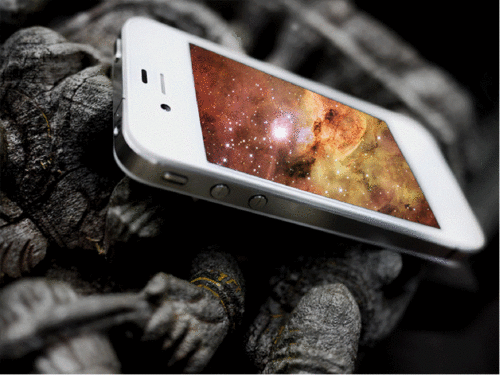 Apple is known for being an innovative, forward-thinking brand, with technology that constantly breaks new ground. You can use your skills in any number of areas as an Apple intern. Engineering major? Sure, why don't you spend your summer helping design the next Apple product – no big deal. Marketing major? You can help promote the latest and greatest, a product that'll no doubt go viral. Some interns are even given the opportunity to travel abroad and help open new Apple stores. Paid to cross the globe? I'll take it. According to Business Insider, the company also hosts events like iContest, an intern ideas competition which is judged by Apple executives. The winners get prizes and bragging rights. Apple's website describes its internship program as "hands-on, learning at its best," and it doesn't sound like they're exaggerating.
10. LinkedIn (Silicon Valley, California)
LinkedIn was also on Forbe's list of highest-paying undergrad internships. They offer a variety of internships according to your skills and interests: technical, business, and MBA. Within those categories, interns can specialize even more, so there are positions for countless majors. Internships there are, as they say, a chance to "use your talents to bring positive change on a global scale."
11. Newsweek (New York City, New York)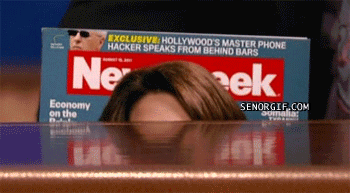 For aspiring journalists, Newsweek interns get to work at its headquarters in New York City. Gain experience in writing, researching, and working for the weekly publication of both its magazine and website. This internship is for college credit and is unpaid – but the networking and portfolio-building alone looks to be its own form of reward.