This past semester was definitely one for the books due to the pandemic. As the fall semester finally wraps up, students head home for winter break to celebrate the holiday season with their loved ones. While it's always nice to be home, the bitter chill of the winter— along with the pandemic— can leave us stuck indoors for days on end. Cozying up in a warm blanket with a cup of hot chocolate (don't forget the marshmallows!) and watching a movie is one of the things most people look forward to during winter. Luckily, over the years you can find tons of incredible movies that leave people watching them over and over again. From comedies that will make any Grinch laugh to classic Christmas specials, there are winter movies for everyone to enjoy.
Keep reading for 10 winter movies that are sure to brighten your spirits this holiday season.
10. Ice Age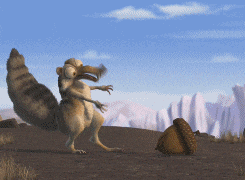 Ice Age follows the story of a cynical mammoth named Manny, an oblivious but endearingly comedic sloth named Sid and a morally troubled saber-toothed tiger named Diego. The film shows the trio on their journey as they migrate south to avoid certain death due to an upcoming Ice Age. On their adventure, they encounter many life-threatening challenges and even run into a human baby, which they decide to take with them and return to its family. You also can't forget about Scrat, a prehistoric squirrel-rat hybrid who leads a subplot where he searches for a place to bury his acorn in the frozen soil. A perfect film for anyone who wants to reminiscence over their childhood, Ice Age is bound to keep minds off of the final grades that continue to roll in.
9. The Shining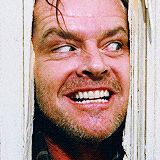 Directed by Stanley Kubrick, The Shining is a horror movie based off the novel by acclaimed horror writer Stephen King. The movie tells the story of Jack Torrance, the new winter caretaker of the creepy, desolate Overlook Hotel. Jack moves in with his wife Wendy and his son Danny, who sees visions of ghosts. As the winter goes on, Jack finds that his writer's block does not produce anything worth writing. At the same time, Danny's weird visions start to get weirder as he sees more prominent apparitions. Jack soon uncovers the hotel's many secrets…which then drives him crazy and leads him to go on a rampage where he tries to kill his own family.
"Jack Nicholson has always been one my favorite actors, but I watched most of his movies in sort of a reverse order, watching his most recent movies first. Before I saw The Shining, I never expected him to be able to be so creepy, which I think made me love him even more," Penn State University alumnus David Beecher said.
As one of Kubrick's most outstanding pieces of work, the film is full of iconic scenes known and referenced throughout pop culture. From the two young girls standing at the end of the hallway, to the infamous "Here's Johnny" scene, The Shining stands out as an excellent movie for any film major to take lessons from. Though not so much for everyone, if you love the horror genre, you will enjoy this classic.
8. The Revenant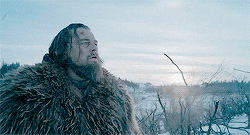 Based on the true story of Hugh Glass, played by Leonardo DiCaprio and directed by Alejandro González Iñárritu, The Revenant may not have Christmas vibes, but you will be on the edge of your seat. The Revenant follows the 1823 tale of the American trapper and recounts the time he was attacked by a Grizzly bear and betrayed by a member of his hunting team. Hugh Glass helps lead a team of trappers down a snow laden trail in the blistering cold of winter.
Eventually him and his son are attacked by a member of his crew, played by Tom Hardy, resulting in Glass being severely injured and abandoned in the snow-ridden woods. Glass is later attacked again by a bear after being left to die by his crew, but survives both incidents. Ouch. After the attack by his crew-mate, Glass spends the remainder of the film trying to track down the man who left him for dead. This psychological thriller landed Leo his first and only academy award, so if your finals didn't give you enough thrill to satisfy your needs, make sure to check out The Revenant this winter.
7. Miracle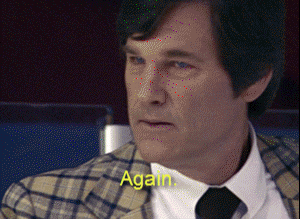 Also based on a true story, Miracle tells the story of Herb Brooks, played by Kurt Russell, who becomes the coach the 1980 U.S. men's Olympic hockey team. This team mainly consisted of mostly inexperienced college-aged players, a once-in-a-lifetime team, so you NCAA hockey players shouldn't get your hopes too high. As the team consistently loses game after game, it seems like they do not have what it takes to make it to the top. Coach Brooks helps the players with their confidence and tries to unite them against the Soviet team, one of the best in the world. Brooks eventually gets his team together and leads them to overtake the Russian team. Taking place simultaneously with the Cold War, this movie represents the fighting spirit of America and its overall victory in the war that kept people on their feet for years. This perfect movie for fans of sports stands as one of the best to come together and watch as a family.
6. Cool Runnings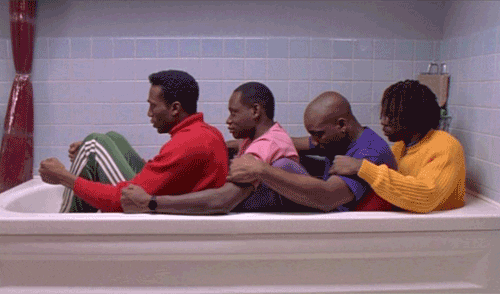 Movies based off true stories seem to be a common theme, you know, besides their wintery aspects. Cool Runnings recounts the tale of four bobsledders from Jamaica, a country that never gets snow, who all share a similar dream of competing in the Winter Olympics. Though their homeland did not offer them the proper terrain or conditions to train properly, they still managed to overcome what originally seemed impossible. With the help of a former bobsledder Irving Blitzer, who disgraced his team when he was caught adding weight to his sled, the team ends up qualifying for the Olympics and proving many of their doubters wrong. They beat the Swiss team, a team based in a country full of snow, in a race. Everyone loves a good story about the underdog that comes out on top, and Cool Runnings by far holds that label, making it a great film for those students with their fingers crossed on that one grade.
5. Elf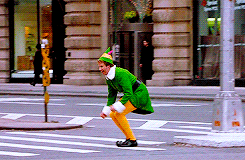 Check out this Christmas classic comedy starring Will Ferrell as Buddy the Elf, a human raised in the North Pole by elf parents. Living in the North Pole as a baby and growing up there, Buddy never truly fit in with all of the other elves despite embracing their customs. Eventually, Buddy realizes he differs from the other elves and decides to search for his real father in New York City. He meets Walter Hobbs, who decides to take in Buddy and tries to form a relationship with him. This leads to many shenanigans, such as Buddy confusing one of Walter's most important clients for a real-life Elf, which result in Buddy being shunned by Walter. In the end, when the real Santa Clause needs Christmas spirit to help get his sleigh to work again, Buddy proves his worth as he gets a huge part of the city to join in on his Christmas cheer. With University of Southern California alumnus Will Ferrell in the leading role, you know that nothing can go wrong with this beloved movie by everyone year-round.
4. It's A Wonderful Life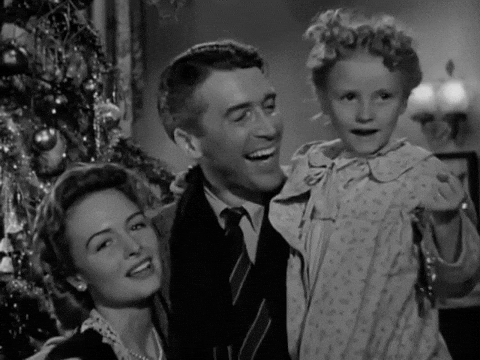 Nothing seems to go right in George Bailey's life, as time after time he must give up his own plans to help the people he loves. He becomes so hopeless and depressed one Christmas Eve that he believes ending his own life would solve all of his problems. As he prepares himself, his guardian angel Clarence visits him and explains to George that his life means much more than we truly understand. Clarence shows George what the lives of those he cares about would be like if he never had existed. Without George, a butterfly effect of terrible things happen to everyone in Bedford Falls. This, along with many other realizations, helps George decide that maybe he does have things worth living for after all.
"This is my dad's favorite movie, so of course we watch it every single winter. His father was a World War II veteran, so I think he just loves what the movie means as a whole," Kutztown University senior Emily Randall said.
This theme of family resonates heavily throughout this film, as in the end George comes to terms that his family is truly what he has to live for. Though made in the 1940s, this movie still teaches lessons that hold true today, making it a perfect movie to watch in a time of holiday joy when home on break with your own loved ones.
3. Home Alone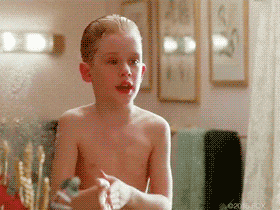 When 8-year-old Kevin McCallister, portrayed by Macaulay Culkin, gets left behind during a family vacation, he thinks that his wish that his family would disappear just came true. This quickly changes when he realizes that burglars targeted his house to rob it, unsuspecting of his presence at home. Kevin decides to protect his home from the burglars instead of allowing them to take what they want. Though attacked left and right by homemade booby traps, such as a door rigged to a flamethrower and full cans of paint being tossed in their faces, the two burglars Harry and Marv, refuse to give up on their plans to invade the McCallister home.
Kevin, who surely would get into Harvard engineering if he applied, ultimately gets the best of the two, with a little help from the neighbor that Kevin always found creepy. His parents return soon after without ever finding out about what really happened while they were away. As a holiday classic bound to make everyone laugh, Home Alone will leave even the family pet rolling on the floor laughing all night.
2. The Polar Express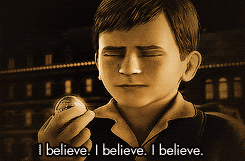 The Polar Express follows a young boy who begins doubting whether or not Santa Claus truly exists. As he falls asleep on Christmas Eve, he hears a train outside then boards when the conductor offers him the chance. After he does, he learns that the train speeds towards the North Pole and that the children were being given the opportunity to meet Santa as he gets ready for Christmas. When they arrive, Santa's reindeer fly over the kids and one of them drops a sleigh bell, which the boy catches, but to his surprise, it does not ring at all.
Eventually, he does indeed get to meet Santa Claus, who helps to enliven the boy's spirit, which leads him to finally be able to hear the bell ring. When he gets home, he realizes that the bell slipped through a hole in his pocket. Disappointed, the boy goes to bed, only to find the bell in a present under the tree in the morning. The boy and his sister play together ringing the bell, but their parents do not hear it, showing their disbelief in Santa. The Polar Express stays a well-known classic holiday movie, good for the whole family and will indubitably leave everyone with a happy spirit.
1. How the Grinch Stole Christmas
Based on the beloved children's book by Dr. Suess, How the Grinch Stole Christmas by far stands out as one of the greatest holiday films. Played by Jim Carrey, the Grinch hates many different things about life, but nothing bothers him more than Christmas. He hates it so much, that he decided that he must ruin the holiday for the entire town of Whoville. Enlisting his dog Max to join him as his trusty reindeer, the Grinch goes house by house, stealing Christmas presents and decorations from all of the citizens of the town.
He would have gotten away with it too if it were not for Cindy Lou Who, a young girl who questions why the Grinch hates Christmas. Coming to the conclusion that he holds so much disdain for the holiday because he never had anyone to celebrate with, the Grinch reaches an epiphany. The Grinch finally changes his mind-set on the joyous holiday, deciding that everyone will indeed celebrate Christmas, including himself.
"I have always admired Dr. Suess books, they hold such strong messages that are portrayed in a manner even children can understand. Though Oh the Places You'll Go is my all-time favorite book of his, the movie version of How the Grinch Stole Christmas is what I find myself coming back to most often," University of Delaware alumnus Doreen Lisbon said.
This holiday special contains it all. From the perfectly casted Grinch, who gives a performance that every theater major should take notes on, to all of the elements necessary to bring a world envisioned by Dr. Suess to life, How the Grinch Stole Christmas will surely put a smile on every viewer's face, young and old.