In the 1920s a unique concoction of sports and religion created Wake Forest University's mascot, the Demon Deacon. After a "devilish" win against the Trinity Blue Devils — now Duke University –, a Wake Forest reporter coined the nickname "Demon Deacons." Today, however, the term "Demon Deacon" has come to encapsulate much of student's own unique experiences at Wake in addition to the university's historic roots.
So, if you're wondering what a "Demon Deacon" is, here are 10 ways students attempt to describe their mascot.
1. The Antithesis of a Blue Devil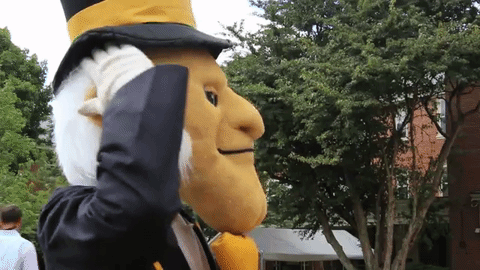 The Wake Forest-Duke rivalry endured the test of time. Recent noteworthy defeats include Wake Forest men's basketball win in February, prompting hundreds of Wake Forest students to "roll the quad" on a school night in celebration of the defeat. In November of last year's football season, Wake defeated Duke while kicker Nick Sciba set an NCAA record booting four field goals. In 2018, Wake Forest dealt Duke a particularly severe blow, beating them 59-7 on the football field.
2. A Symbol of Baptist Roots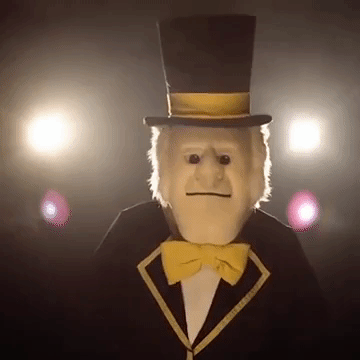 In 1832, the Baptist State Convention established Wake Forest as a Baptist college to educate young ministers and train them in agriculture. One of the campus' central landmarks, Wait Chapel, commemorates the university's first president and Baptist minister, Dr. Samuel Wait. In 1838, however, the school was rechartered as Wake Forest College to become a formal institution of higher learning. Students might give you the 10-second summary of this background. "An angry spirited old man? A demonic fan? I know we used to be Baptist so maybe something Baptist, I don't know," said senior Meri Morgan Lochner. The Demon Deacon might not know himself.
3. The Representative of Old Gold and Black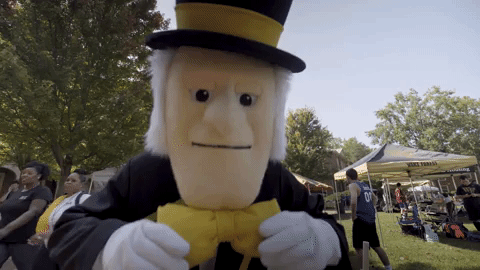 Wake Forest's mascot wears its colors with pride. Gold represents prestige and nobility while black reflects boldness and strength. "Demon deacon (noun): a man, a myth, a legend. No one really knows what a Demon Deacon is, but we all know what it represents, which is devotion to Wake Forest," said senior Emma Rieves. His iconic black and gold top hat speaks for itself.
4. One Word: Football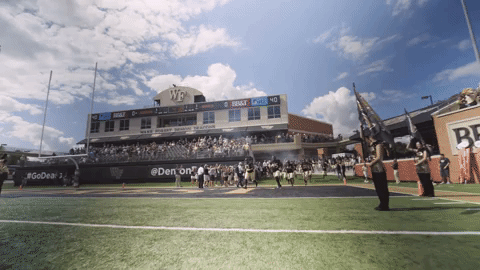 The Demon Deacon echoes Wake Forest's football tradition. Despite being the smallest school in the ACC conference, Wake Forest has won 53 ACC championships since 1953. "To me, the Demon Deacon embodies the spirit of the Wake Forest community," graduate Eva Karademas said. "I picture our mascot whether at games or just walking around campus. Demon Deacon reflects the excitement and team-based community we have at Wake!" What would a Wake Forest football game be without a visit from the Demon Deacon himself?
5. Just a Little Old Man?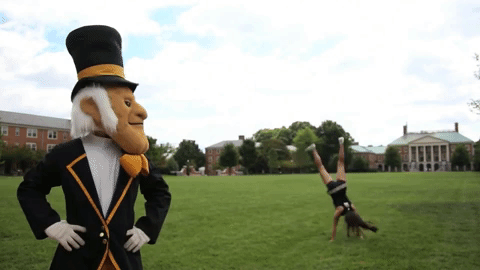 The most common (and obvious) descriptor you'll get from Wake Forest students is his age. "A Demon Deacon is a scary little old man with some sort of hat," said senior Christina Molkenthin. Despite his age, this old man is quite spry. In the 1950s, the mascot was commonly seen climbing and hanging from goalposts. In the 1970s, he began riding a unicycle. What a shame he hasn't hopped on the hoverboard trend yet.
6. Utter Confusion
If Wake's mascot sparks a sense of bewildered amusement in you, you're definitely one of us. None of us quite know what to make of him. "A Demon Deacon is what comes out of the closet if you try to play seven minutes in heaven at a catholic sleepover," Carson Markland said. "It's a silly mascot," WFU senior Alyssa DeCaivgnac said. "A man in a top hat who runs around with a bow tie stuck to his chin." Featuring a protruding chin, scowl and long sideburns, the Demon Deacon resembles a stern Baptist preacher with a little too much pep for the pulpit.
7. Greek Life
Although the term "Demon Deacon" was coined in the 1920s, Wake Forest student Jack R. Baldwin established the image of a man touting a top hat and tuxedo in 1941. A fraternity brother dared Baldwin to dress up as a Baptist deacon at a football game, sending the crowd into a frenzy. Greek life remains a major part of Wake Forest campus culture as over 50% of the student population is Greek-affiliated.
8. Motorcycles?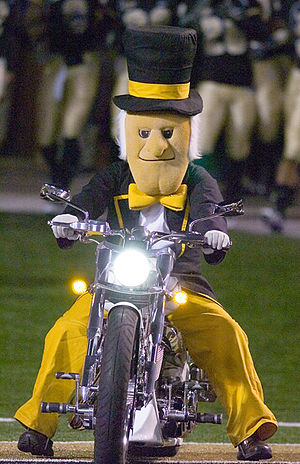 If the old man in a top hat wasn't confusing enough, I should add he also drives a motorcycle. "A Demon Deacon is two parts Abe Lincoln, one part Jimmy Neutron, and a dash of Harley Davidson," said WFU graduate Reese Markland. The Demon Deacon has elevated his mode of transportation since his unicycling days of the 1970s. Today, his ride is a sleek black and gold motorcycle he uses to excite fans as he leads the football team out onto the field at the beginning of every game.
9. Easy Content for Heckling
Although Wake's sports opponents love to throw out the classic heckle, "What even is a Demon Deacon?" The confusion allows Wake to throw its opponents off-track. "A Demon Deacon is a deacon who is supposed to be a pure, benevolent figure but make it naughty so that we sound more intimidating," said senior Krista Bradley. During the 1960s, Hap Bulger's rendition of the mascot would chase and taunt the opposition's mascot around the field on a unicycle, often losing his top hat in the process. Don't dish it out if you can't take the view.
10. Originality
Say what you like, the Demon Deacon is certainly an original concept. "It's what you'd get if you mixed a hardcore Marxist with a wizened potato," said WFU graduate Carson Markland. I myself envision the Demon Deacon as an old man set loose from a retirement home on a mission to relive his glory days of college. His beauty lies in the fact he is up for interpretation.