No one intentionally breaks the rules, right? Those who do justify their actions through a perfectly logical explanation. When students at UCLA find themselves free from studying, partying or playing Fortnite, you'll find them committing a number of law-breaking acts like many other overzealous undergraduates. Incoming Bruins, risk breaking the law at your own discretion.
Check out these 10 ways to get in trouble at UCLA.
10. THROWING HANDS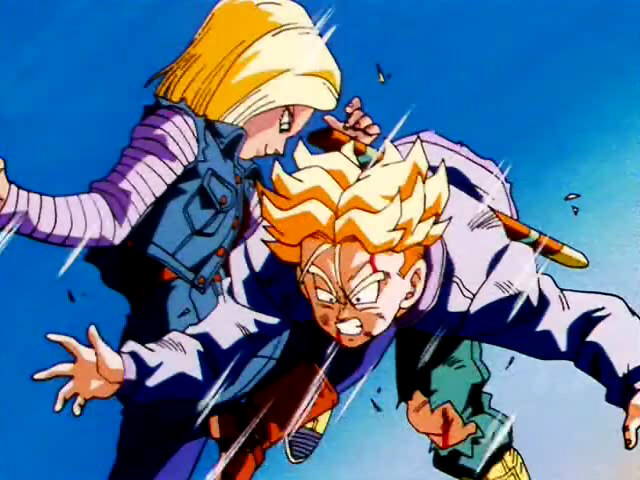 While they don't occur often, fights happen, even at UCLA. The basketball courts in the John Wooden Center often attract patrons without affiliation to the school. These individuals tend to coax students into an unnecessary altercation. If you've played basketball at Wooden you've heard once or twice, "I don't go to school here. We can take it outside." But for those of us who do call UCLA home, fighting can get you in a heap of trouble. "We separate the two people, write an incident report and they both get kicked out. The information is forwarded to our manager who decides whether or not their membership will be suspended," UCLA senior student supervisor Mir Raza said.
A pair of students fighting, while at times unheard of, transpires as well, "We went at it. We literally fought inside the study space. An RA caught us and reported us to Residential Life. They made us write an apology letter after threatening to kick us out of the school," UCLA junior Candyce Johnson said. Writing an apology letter to Chancellor Block, a.k.a. Daddy Gene, while facing further disciplinary action doesn't seem worthy of anyone's time. Do yourself a favor and refrain from harming others.
9. THROWING A RACE-THEMED PARTY
In 2015 a Kanye West themed party hosted by a predominately white fraternity generated national headlines. This after those in attendance dressed in baggy clothes, while some wore blackface in an attempt to imitate black stereotypes. Not the smartest thing to do. Uproar ensued as the frat and sorority partaking in the party underwent immediate suspension from all social activities. The fallout from the incident generated greater awareness within the Interfraternity Council. Houses became more conscious of the parties they threw and the consequences of throwing race-themed parties.
8. SMOKING WEED ON CAMPUS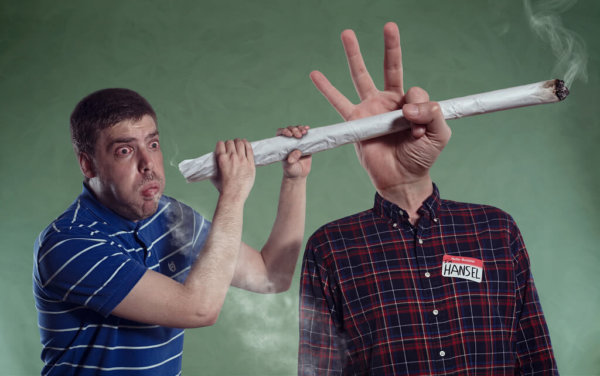 The majority of students on campus have smoked weed, probably the most obvious way to get in trouble on the Hill. Your RA more than likely owns a bong and carries a few grams in their single, but that doesn't mean you can smoke. Some students fulfill their weed smoking needs by walking to Gayley Avenue or Sunset Boulevard, two streets bordering the campus. Some consider smoking inside their rooms the best option. While possible to mask the smell if done correctly, smoking inside the dorm can procure serious consequences. A number of things can go wrong, including setting off smoke detectors, emitting a strong odor or caught smoking. Meanwhile thanks to UCLA's smoke-free initiative, smoking anywhere else on campus carries repercussions. Forget about lighting up a joint on your way to class. You'll have heads turning and UCPD on your ass.
7. GOING TO THE ROOFTOPS OF DORMS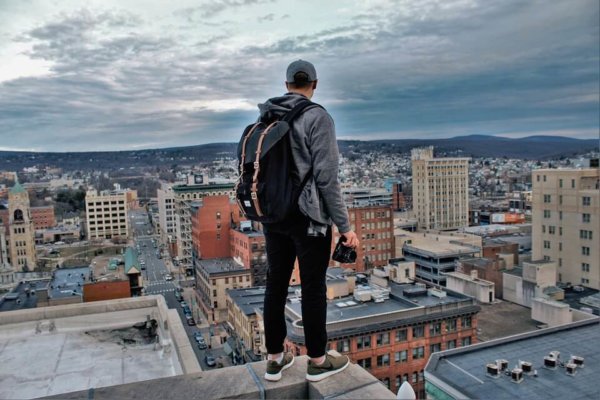 The city of Westwood radiates beauty. UCLA sits in between upscale Beverly Hills, Brentwood and Bel Air, not mention the beach, which awaits students six miles west. Furthermore, Westwood's position on high range hills enables buildings, dorms and apartments alike to boast breathtaking rooftop views. Unfortunately, UCLA Housing prevents students residing on the Hill from accessing the dorms' rooftops for obvious safety concerns. Still that doesn't mean all bad little Bruins will adhere to the rule. "My pothead roommate had been doing it for a while and she convinced me to go up with her. An RA caught us, and we had to schedule a meeting with the residential director [who] lectured us and we had to write an essay on reckless behavior," UCLA sophomore Andrea Guerrero said.
6. COERCING VOTES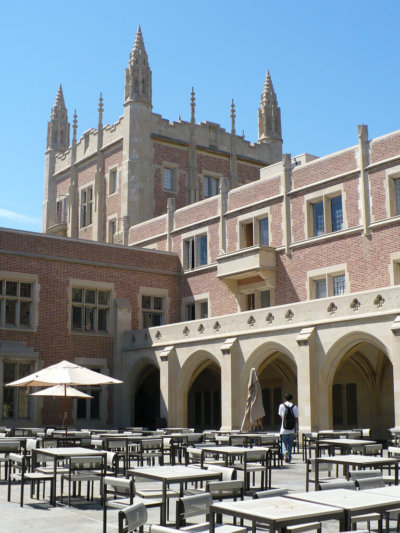 The annual election of the Undergraduate Students Association Council, the governing body of the Undergraduate Students Association, wouldn't exist without a scandal. While most students couldn't tell you the names of candidates or their causes, you'll figure out polling draws near thanks to the overly dedicated political science majors smothering everyone with flyers on Bruin Walk. One campaign team went as far as attaching stickers to lighters and handing them out to potheads across campus. But during the home stretch of last year's campaign, two candidates faced accusations of coercing votes inside a fraternity house during a rager. In an attempt to garner as many ballots as possible prior to the polls closing, the accused pair forced others to pull out their phones and vote for them then and there. Ultimately the USAC Election Board found them not guilty, but not before campus-wide rage ensued as student politics became the topic of discussion. "Student government is a lot more intense than people might initially think," UCLA senior and last year's director of USAC Board investigation Matthew Durham said. Thanks Matt, now we know.
5. CUTTING LINE AT BASKETBALL GAMES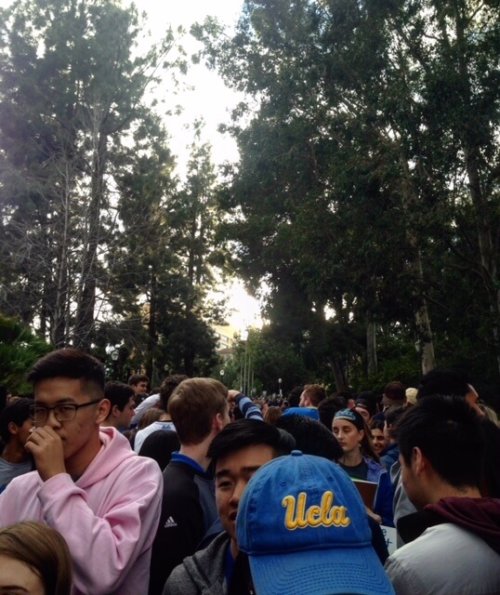 Remember back in elementary school when the kid bigger than everyone else cut the lunch line? Well welcome to UCLA where line cutting still occurs, except this time Brad, Chad and the rest of his drunk buddies do so. With eleven national championships, an NCAA record, UCLA's men's basketball heads an athletic program with 116 national titles, the second most in the country. Players such as Russell Westbrook, Kevin Love, Kareem Abdul-Jabbar and Lonzo Ball have donned blue and gold.
Students, sport-crazed or not, attend basketball games with regularity thanks to matchups hosted on campus unlike football. Unfortunately, with over 30,000 undergraduates and limited student seating provided by UCLA Athletics, owning a Den Pass, a sports plan providing access to basketball and football games, doesn't guarantee you entry. Because of this, students camp hours before tipoff in order to secure a seat, especially for a marquee matchup. A lack of security enables people to cut with ease. People simply arrived 30 minutes before tipoff and made their way to the front of the line without a word said. The student body voiced their displeasure and soon after a strict line rule came into effect, while additional security monitored up and down the line. Get caught now and you'll have to do the walk of shame down Charles E. Young Drive to the end of the line or get denied entry altogether.
4. COLORING YOUR BRUIN BASH WRISTBAND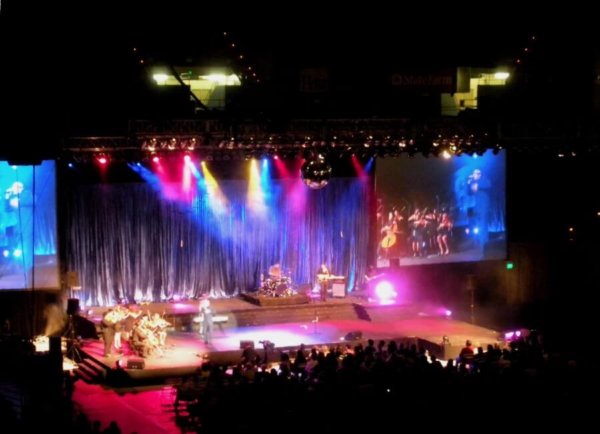 For 15 consecutive years, UCLA has welcomed students with True Bruin Week, seven days' worth of excitement. The Campus Events Commission organizes activities such as a block party, an activities fair, an athletic rally and the highlight of the week, Bruin Bash. In the past, the CEC hosted artists such as Kendrick Lamar, Childish Gambino, Major Lazer and Chance the Rapper inside Pauley Pavilion.
Unfortunately, with limited student seating, not everyone makes it inside the concert. To give everyone a fair chance, UCLA randomly assigns colored wristbands to students granting them access inside. Few obtain floor level entry, most receive regular seating and the majority miss out. Those who settle for regular seating go through all costs to gain floor level entry, including breaking the rules. The most common way to do so involves coloring your wristbands to match the floor level. Hone in your kindergarten drawing skills to make it  downstairs. Expect to get kicked out if caught though, and possibly cited for an inability to properly fool that one security guard who takes his job too seriously.
3. LETTING FRIENDS BORROW YOUR BRUINCARD TO GET THEM INTO RECREATION CENTERS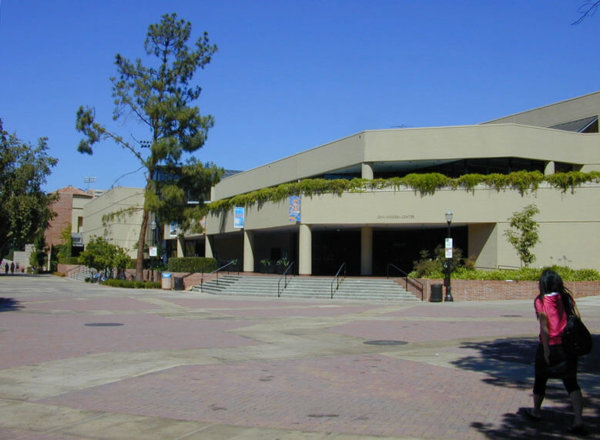 Recreation centers have become an integral part of college campuses across the country. They promote health, growth, and physical and mental fitness. The John Wooden Center, Sunset Canyon, BFit, I.M. Field and Drake Stadium enable students to take a break from studying for a workout sure to ease body and mind. While tuition covers your entry fee, UCLA Recreation will overcharge your friend visiting from home to use the facilities. Befriending front desk workers could help you get them in for free; otherwise, expect to sponsor your bestie. At times instead of paying $12, students hand over their Bruincard to friends so they can get inside. An effective method if the front desk's occupied with patrons. If caught though, prepare to relinquish the Bruincard before receiving a lecture about having your membership revoked for the entire school year if it happens again.
2. SHOWING UP DRUNK TO YOUR DORM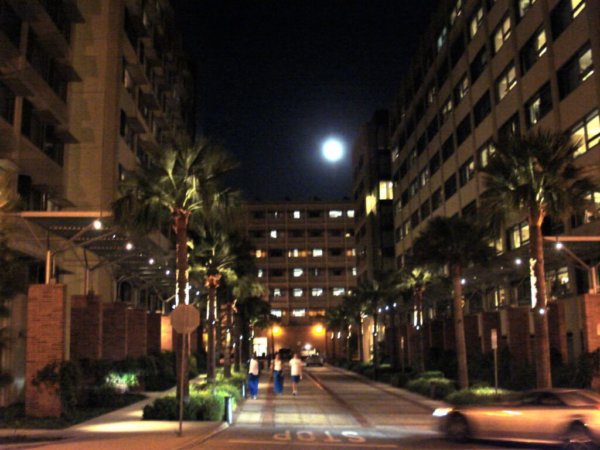 Most college students drink more than they should. Underclassmen, specifically, relish the opportunity to party without coming home to mom and dad. Unfortunately for freshmen and sophomores, most of whom live in one of the four residential halls, they have to pass a student security guard's arbitrary sobriety test before being let upstairs. Access control plays a pivotal role safeguarding students from 9 p.m. to 5 a.m. daily.
When the student cops don't sit at their desks scrolling through the Facebook meme page or yelling at coworkers across the hall, you'll find them scanning Bruincards or redirecting you to the front desk. Another facet of their job requires them to prevent you from entering the building after consuming one too many Jager bombs. "Initially it's our call, if the person can walk on their own and is somewhat conscious of where they are, then we let them up. If they don't look too good, then we are obligated to call our supervisor. If they're throwing up or passed out, etc. At that point we call EMS," said UCLA junior and access control worker Gabriel Ramirez. After spending the night at the Ronald Reagan Medical Center, you'll receive an expensive medical bill that includes a ride in an ambulance, before having to attend a meeting regarding your conduct with the Residential Life Office. Good luck sharing your Thursday night out through frat row with the Residential Life Office director—you'll probably remember none of it.
1. RIDING A BIRD ON BRUIN WALK
Bird scooters made their way to Westwood as an alternative to ride sharing services such as Uber and Lyft. Costing a dollar to start and 15 cents per minute thereafter, Birds equipped students with a fast and affordable ride to class. The Bird first made an appearance on Strathmore Place and Gayley Avenue as people raced them through frat row. Shortly after students realized they could make it from Veteran Avenue to the Public Affairs Building in five minutes. This is when all hell broke loose. Electric scooters began flying through central campus, topping off at speeds of 15 mph. Students raced through Bruin Walk attempting to make their 11 a.m. in Young Hall.
Unfortunately, similar to speeding through the 405 freeway, accidents happened. UCPD began receiving complaints about Bird users running over pedestrians and causing other scooter-related injuries. Additionally, scooters became a nuisance thanks to people who left the scooters anywhere and everywhere. UCPD and UCLA set in motion preexisting policies regarding the use of the Bird scooter, that beforehand encountered minimal enforcement. At its peak no one appeared bothered. Now, riding a Bird scooter without a helmet or on Bruin Walk will get you in trouble. "It is the officer's discretion if they wish to issue a warning or a citation. If someone receives a citation, they are required to pay a fine or appear in court to enter a plea," said UCPD Lieutenant Kevin Kilgore. Bird safely, Bruins.