Unfortunately for the planet, not everybody is blessed enough to look like Ryan Gosling. But that doesn't mean a guy who doesn't can't do just as well with women. We all have that one friend that looks like he had a bowl of ugly for breakfast that somehow, beyond any one's comprehension, still manages to consistently close with the hottest girls. The guy's pond reflection scares away fish and he's barely tall enough for most roller-coasters, but he flips over more 10's than a bank teller. He's obviously not relying on this less-than-stellar aesthetics, but he's gotta be doing something right.
You don't need to look like a famous actor, be a mind-reader or have the debonair aura of the Dos Equis guy to have infallible game.
All girls are different, but these 10 tips for your playbook will help you score on almost any field.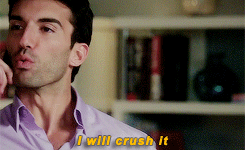 The only thing sexier than a funny guy is a man who walks and talks with confidence. Approach her, ask for her name, shake her hand. If you're hooking up, don't ask if you can do this, put your hand here, etc. Just go for it, and if it doesn't fly, respect it. A man that goes for what he wants and does so with class and ease, will get it.