Most of the time when you tell someone you go to school in D.C., they respond asking, "Oh, so are you super into politics?" For many students, they answer in the affirmatively—but not all. Rich in culture, art, food, architecture and opinions, you can't reduce D.C. to just politics, despite it being the capital. With so many cool things to do, you can easily spend your four years at AU indulging in activities that have nothing to do with politics, although bear in mind that many things will still have a political slant.
Check out 10 things to do at AU that aren't strictly political.
1. Join a Student Media Group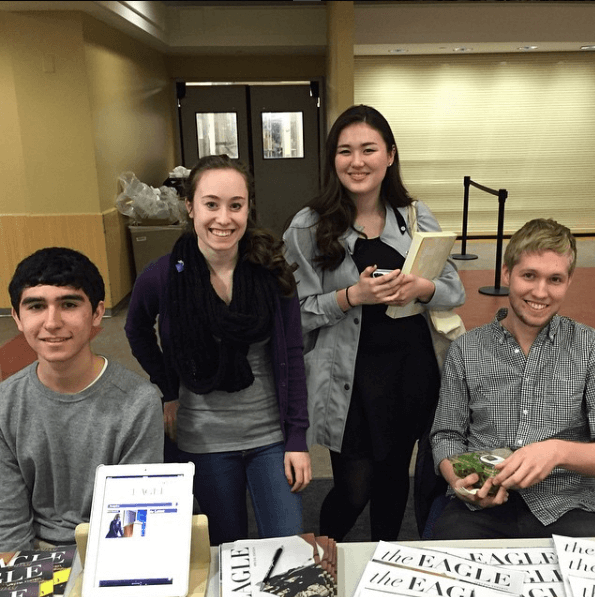 Rory Gilmores of the world, listen up. The title of the largest club on campus belongs to the coalition of the nine student media clubs. With everything from your "traditional" student paper, TV channel and radio station to the more unique literary and investigative journalism magazines, you'll find something for your taste. "Each [club] offers a creative outlet for students interested in pursuing photography, journalism, creative writing, film, music and more. It's a great opportunity to get hands-on experience with any of these topics, while making new friends that share your interests," said senior Courtney Rosen, editor-in-chief of The Eagle . What's even better is that these clubs are open to everyone, so you could read an article by a bio major or listen to a podcast by a pre-law student.
2. Get Your Heart Pounding With Club or Intramural Sports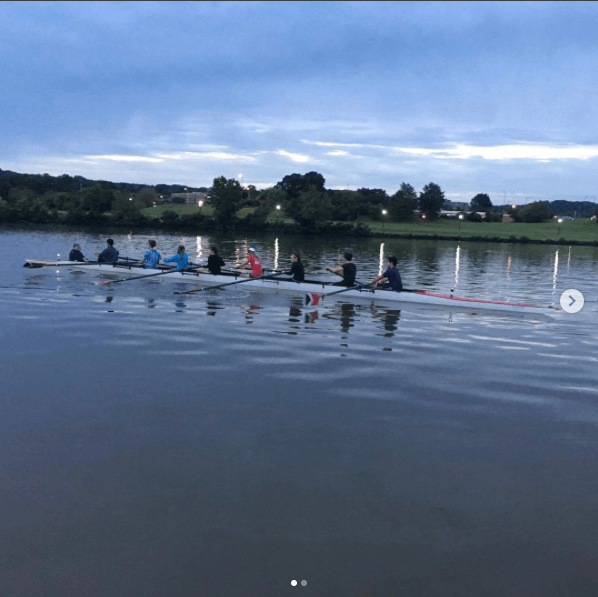 Get your heart pounding in a good way. At AU, you can pick from around 20 club and intramural sports teams. Club sports are for those of a more competitive nature. "When I heard about Crew I debated it a lot. I knew I would have to wake up extremely early (sometimes 4:30 a.m.) and put a lot of physical strain on my body in ways I hadn't before. But that all [paid] off in the end. I was able to find a sport I loved, compete with people I liked to be with and have an energizing, fun and new experience at the same time," said sophomore Jarryd Delaney. But if you want to try something new or matches just aren't your thing, then intramural serves as a great way to learn a game and have fun playing it. Consider it a great way to burn off those endless meals of nothing but dining hall pizza.
3. Check out Religious Life
Before you panic and say, "I haven't been to church since Easter" or "I stopped going to synagogue after my Bar Mitzvah," know that religious life at college is what you make of it. You can choose where you want to go to services. Kay's nickname of "the Flaming Cupcake" attests to not just its shape, but the fact that you'll literally always find some type of free food. You can get free Friday night dinner (and go to services, should you choose) with Hillel or see a monthly movie with the Methodists and enjoy pizza while you watch. Now, not every event at the Spiritual Life Center revolves around food. But all the activities and organizations that host them are filled with incredibly cool people looking to have a good time.
4. Visit the Farmer's Market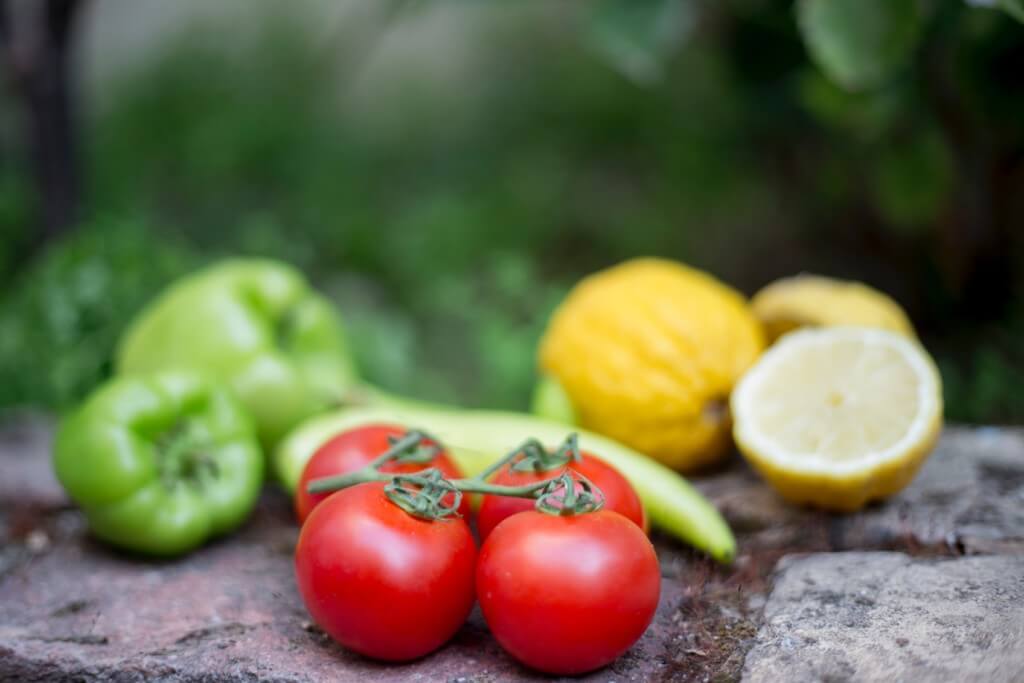 Did that talk of food whet your palette? Are you drooling like a baby? Then you'd love the farmer's market that visits campus every Wednesday. This small spattering of stands sells fresh produce, delicious juices and yummy snacks for low prices to students looking to stock up their cupboards with more than cheap ramen. Only a few people come each week, but the options they bring seem almost endless. All of it is mouthwateringly good and totally affordable. Plus, one of the saleswomen sometimes brings her dog, which is always A+.
5. Explore D.C.
Don't feel like spending your weekends doing nothing but huddled like a hermit with Grey's Anatomy under your blanket? Thank goodness AU lies right near the city, and has a Metro stop that'll get you downtown in no time (provided the shuttle is running on time). Consider yourself a buff? Check out the new African American History Museum on the mall or go and see the monuments. Artsy fartsy? Visit the National Gallery, Portrait Gallery or head over to Georgetown to see a performance at the Kennedy Center. Into music? Check out a show at the 9:30 Club.
6. Fight for Feminism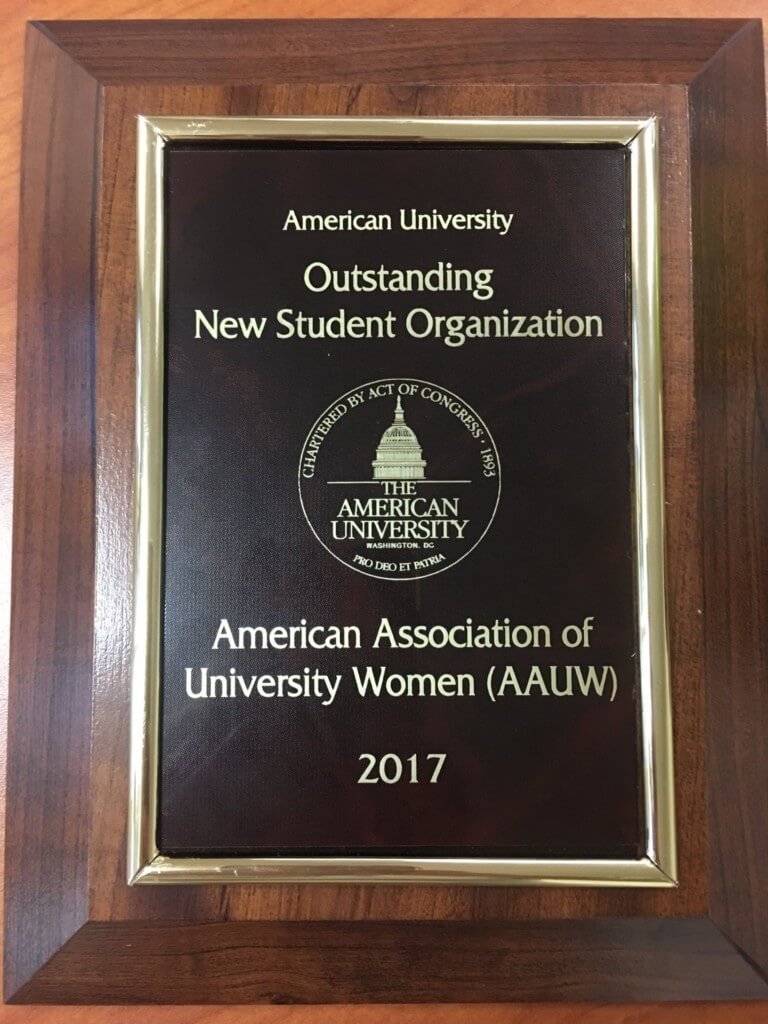 You can't talk about AU without mentioning social justice. While many of these groups may verge on the side of political, most of these clubs devote themselves to activism, bringing together like-minded individuals. Many AU students feel very passionately about feminism and gender equality. These clubs include Her Campus, a nationwide feminist and women-centered publication; She's the First, a non-profit organization devoted to promoting education for women in low-income countries; and the American Association of University Women, a national group devoted to advancing equality for women and girls through, primarily, education. "[The AAUW at AU] emphasize[s] community and making AU's community safe and equitable for women. We focus on all the relevant issues: Title IX, reproductive rights, racial justice, LGBTQ+ issues, education and more," said Steph Black, a junior and active member of She's the First and the AAUW at AU. Feminism helps everyone, y'all.
7. Dance the Night Away
Maybe you'd just like to fight off the freshman 15 without resorting to jogging up and down a track until the cows home. Or you really just want to be a part of Dancing With the Stars. Either way, this is for you. "AU in Motion is a safe, fun place to explore your love for dance and push yourself as a creative," said sophomore Star Dahl-Thurston. As a club on campus that doesn't have an affiliation with the Department of Performing Arts, AU in Motion accepts students from all fields of study and levels of dance experience. They put on awesome, student-choreographed shows throughout the year and always draw lots of fans and are lots of fun. "We are here to facilitate people's passion for dance. We provide a space and community where you can have fun but also push yourself," said Dahl-Thurston.
8. Join a Band or Choir
Do you hum show tunes in the shower or proudly carry your violin wherever you go? Channel your inner Barden Bella Treble in Paradise, or perform the same pieces as the National Symphony Orchestra with the AU Symphony Orchestra. With numerous orchestral or choral groups to choose from, you can do that and everything in between. You don't even need to major in art to get involved. Not only do you get to have fun and flex your creative muscles (a.k.a. your vocal chords and embouchure), but you also get to meet cool people from outside your friend group. "I love [being a part of] Pep Band. As a musician involved in multiple groups across campus, it's nice to take a break from the more serious work and play some popular tunes with some fantastic people," said Andy Freeman, a sophomore who plays trumpet in multiple campus ensembles. You get to have a great time, plus you get to go to some campus events admission-free with a simple, "I'm with the band."
9. Go Greek
While Greek life may seem like a "given," it still exists as a major part of the lives of about 30 percent of AU students. You'll never feel pressure to rush, but you always have that option should you choose. The fraternities and sororities on campus are responsible for many of the cool (and philanthropic) events that you can encounter during your walk to class on any given day. For instance, you may see a table a table of sisters selling cupcakes to raise money or a carnival where you can soak a brother in a dunk tank. Plus, they almost always sell food or host fundraisers in nearby restaurants, so you can get your fill on good, cheap eats and feel good about donating your money to help people in need.
10. Enjoy the Campus
A quick fun fact: AU also serves as a designating arboretum. Everywhere you look on campus you'll find beautiful flowers, plants, and trees. You basically feel like you visited the National Botanical Gardens without stepping foot into the city. Plus, spy with your little eye signs in the gardens telling you the name of each plant. AU students love to quad or chill on campus, but many don't take time to stop and smell the roses. Granted, we're all busy running from classes to internships to club meetings. But sometimes, you have to enjoy the Insta-worthy beauty around you.